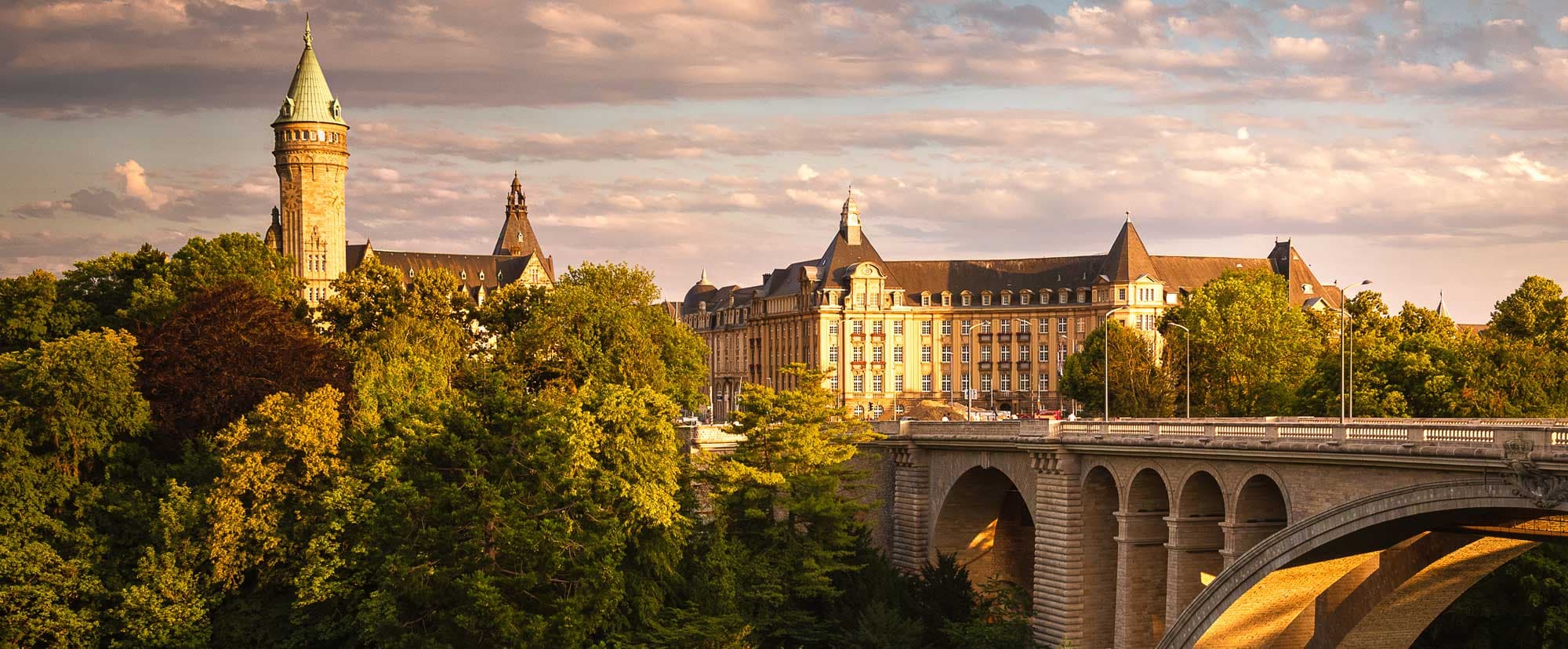 Merl commune in Luxembourg: versatile and well-balanced
Known for its picturesque landscapes and rich cultural heritage, Luxembourg is home to many communities that offer a perfect blend of urban living and serene nature. One such gem is the Commune of Merl, a tranquil haven nestled in the heart of Luxembourg City.
This article will take you on a captivating journey through the charming commune of Merl, exploring its unique features, cultural attractions, and seamless integration of nature and city life.
Merl historical overview
Merl has a fascinating history dating back to the Middle Ages when it was a small village outside the fortified walls of the city of Luxembourg. Over the centuries, the village has gradually evolved, adapting to the changing times while preserving its identity and natural beauty.
Initially, it was under the jurisdiction of the Hollerich parish. However, in the late 18th century, with the dissolution of all religious establishments, Merl gained autonomy and became a self-sustained commune with its own parish.
This independence was short-lived as, in 1815, Merl lost its autonomy and became a part of the larger Hollerich commune. Eventually, in 1920, Hollerich merged with the City of Luxembourg, incorporating Merl into the city's administrative landscape. Over the centuries, Merl has evolved from a quaint village to a vibrant district with a fascinating history that still echoes through its streets and landmarks.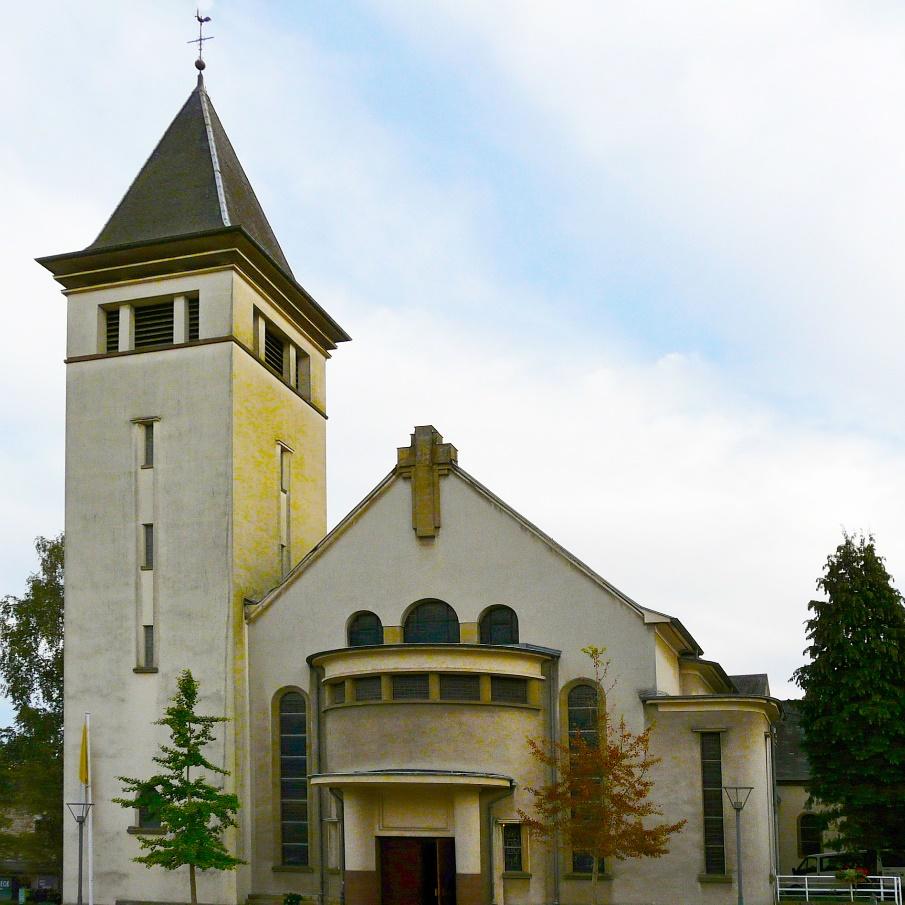 Two iconic historical places in Merl are the Saint-Gengoul Church and the Luxembourg Conservatory of Music. The Saint-Gengoul Church underwent several transformations and expansions from the 18th to the 20th century, now standing as a remarkable symbol of the community's religious evolution.
Founded in 1906, the Luxembourg Conservatory of Music has played a vital role in nurturing musical talent and contributing to the district's cultural heritage.
Pros and cons of living in Merl commune
Merl is mostly a residential neighborhood and stands out for its close integration with nature. Despite being part of Luxembourg City, the community effortlessly incorporates lush green spaces and gardens, offering residents a respite from the hustle and bustle of city life.
Another advantage of living in Merl is its strategic location within the capital. The district enjoys proximity to several prominent landmarks, including Merl Park, the playground on Rue Charlemagne, and the esteemed high schools of the "Geesseknäppchen" campus, among other amenities.
Cultural enrichment is one of the standout features of Merl. The district houses the Théâtre National de Luxembourg and the Luxembourg Conservatory of Music.
Additionally, the area is well-served by numerous bus lines that facilitate excellent interconnectivity, however, one notable drawback of Merl is the lack of tramway accessibility.
Transport accessibility
Merl benefits from a well-developed public transportation system, primarily relying on an extensive network of buses that ensures excellent interconnectivity throughout the district. As we mentioned before the neighborhood does not have tramway accessibility. Nevertheless, reaching the city center from Merl is a breeze, taking just about 15 minutes approximately regardless of whether you choose to travel by bus, car, or bike.
🚌 Bus
Merl enjoys the convenience of nine bus lines that cover almost the entire district, providing residents with easy access to key destinations within and beyond the neighborhood. The bus lines serving Merl include 5, 6, 8, 10, 11, 12, 13, 15, and 24.
🚙 Car
For those opting to drive, reaching the city center from Merl typically takes around 15 minutes, offering a relatively quick commute. The district enjoys swift access to major motorways and the Bouillon P+R parking lot is located nearby, providing a practical solution for those who prefer park-and-ride options.
🚲 Bike
Cycling enthusiasts will appreciate the accessibility of the city center from Merl by bike, taking approximately 15 minutes, and two cycling paths that traverse the district.
🚶 Walking
While walking from different locations within the neighborhood to the city center may vary, it generally takes between 30 to 45 minutes, depending on the distance and the pace of the walker.
Infrastructure of the commune
Nestled within its bounds, Merl accommodates a growing and increasingly diverse population, with 6,398 inhabitants recorded as of December 31, 2022, accounting for approximately 4.88% of Luxembourg City's total population.
This district serves as a melting pot of cultures, with nearly 100 nationalities represented.
The neighborhood boasts a rich cultural landscape, highlighted by prominent landmarks and buildings that contribute to its vibrant atmosphere. The Théâtre National de Luxembourg, the Luxembourg Conservatory of Music, and the Camoes Portuguese Cultural Center grace the district, offering residents and visitors alike a variety of cultural experiences.
Additionally, sports enthusiasts can enjoy the facilities of the Prince Jean stadium, the Adam Roberti Sports Hall, an equestrian center, a gym, and several playgrounds. In the subsequent sections, we will delve deeper into the district's main buildings and important locations, exploring its infrastructure in more detail.
Schools, creches, and education in Merl
Merl offers a variety of educational options to cater to the needs of its residents. Within the district itself, there is one Luxembourgish elementary school, the Merl School, providing local students with a solid foundation. Additionally, the municipality operates a municipal daycare center on Rue de la Barrière, offering childcare services for young children within the immediate vicinity.
Moreover, the adjacent district houses the sprawling Geesseknäppchen School Campus, home to esteemed institutions such as the Luxembourg Conservatory of Music, the International School of Luxembourg (ISL), and several prominent Luxembourgish high schools, including Athénée de Luxembourg, Aline Mayrisch, Michel Rodange, and the School of Commerce and Management.
Conservatory and Theater in Merl
Merl is home to a variety of cultural activities, housing the esteemed Luxembourg Conservatory of Music, the renowned Théâtre National de Luxembourg, and the captivating Centre Culturel Portugais Camoes IP.
Established in 1906, the Luxembourg Conservatory stands as a regional institution of great significance attracting nearly 3,800 students. With an extensive curriculum encompassing more than 150 disciplines, the conservatory not only serves as a recognized music school within Luxembourg and beyond but also thrives as a dynamic cultural center.
The Théâtre National du Luxembourg, a non-profit association founded in 1996, emerged as a powerful legacy of "Luxembourg – European Capital of Culture 1995." This vibrant theater, with its intimate 120-seat capacity, hosts a captivating repertoire of spoken theater, music performances, and concerts. Audiences are treated to diverse productions in languages such as French, German, Luxembourgish, and English.
Meanwhile, the Centre Culturel Portugais Camoes IP, inaugurated in 1999, plays a pivotal role in promoting the Portuguese language and culture. The center curates engaging exhibitions, enthralling performances, and insightful conferences, all dedicated to enhancing awareness and appreciation of Portuguese heritage.
Healthcare in the commune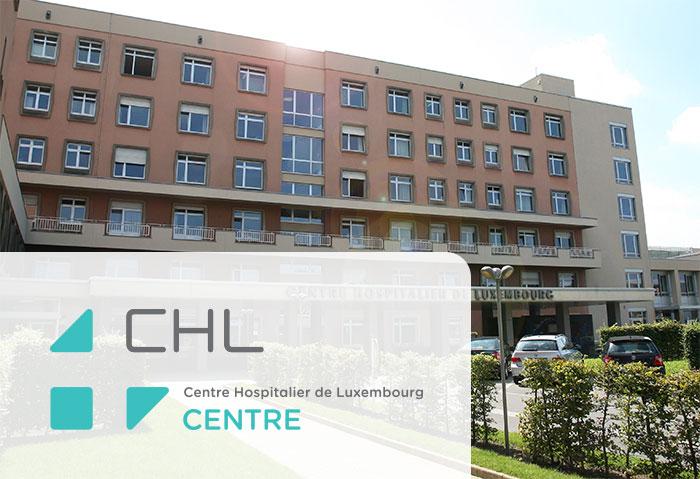 While Merl itself does not host a hospital, residents benefit from the proximity of three sites of the Centre Hospitalier de Luxembourg (CHL), located just north of the district. These sites include CHL Centre, CHL Maternité, and CHL KannerKlinik.
As the public hospital serving the city of Luxembourg, the Centre Hospitalier de Luxembourg offers a comprehensive range of medical services and specialties, ensuring that residents of Merl have access to high-quality healthcare facilities and expertise nearby.
Merl Cemetery
Within the City of Luxembourg, a total of 14 cemeteries serve as final resting places for the departed, with one of them situated in the district of Merl. Located at the corner of Val Ste Croix and Rue des Aubépines, the Merl Cemetery provides a serene and respectful space for families to remember and honor their loved ones.
Merl parks, nature places, and playgrounds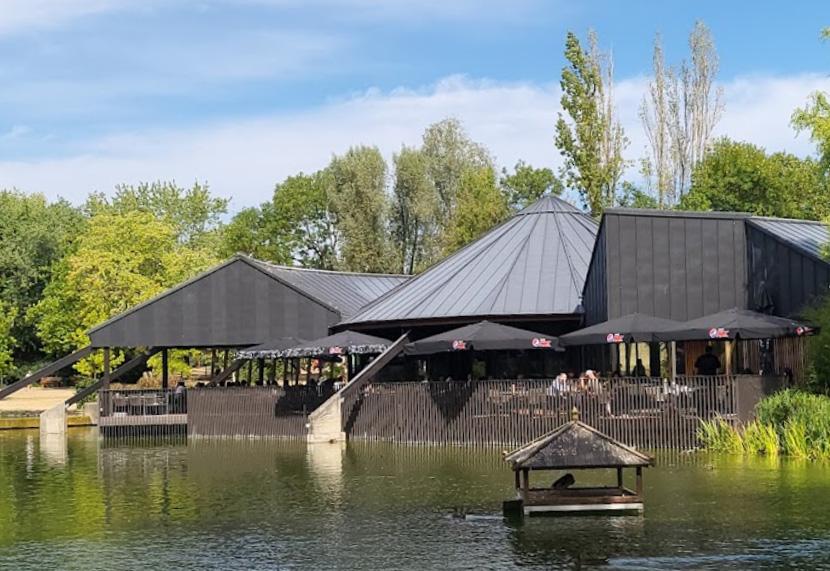 Merl may boast numerous green spaces, but it does not have its own dedicated park. However, just adjacent to the district in Hollerich, lies the Merl Park, a cherished municipal park that has stood the test of time. Serving as one of the city's oldest playgrounds, this park is a lush oasis amidst the urban landscape, making it an iconic and beloved landmark in Luxembourg's capital.
The park offers a delightful experience for children, equipped with various play facilities. At its heart, a central pavilion provides a perfect spot to quench your thirst or enjoy a sunny lunch by the picturesque lake. Merl Park truly captures the essence of nature within the bustling city, providing a tranquil respite for visitors and residents alike.
Beyond its recreational offerings, Merl Park also serves as a vibrant venue for artistic events and exhibitions. Periodically, the park hosts photography exhibitions, providing a unique fusion of art and nature. In 2023, as part of the Month of Photography, the park proudly features the exhibition "Rethinking Identity," an enthralling display comprising 16 large-format panels.
Stadium in Merl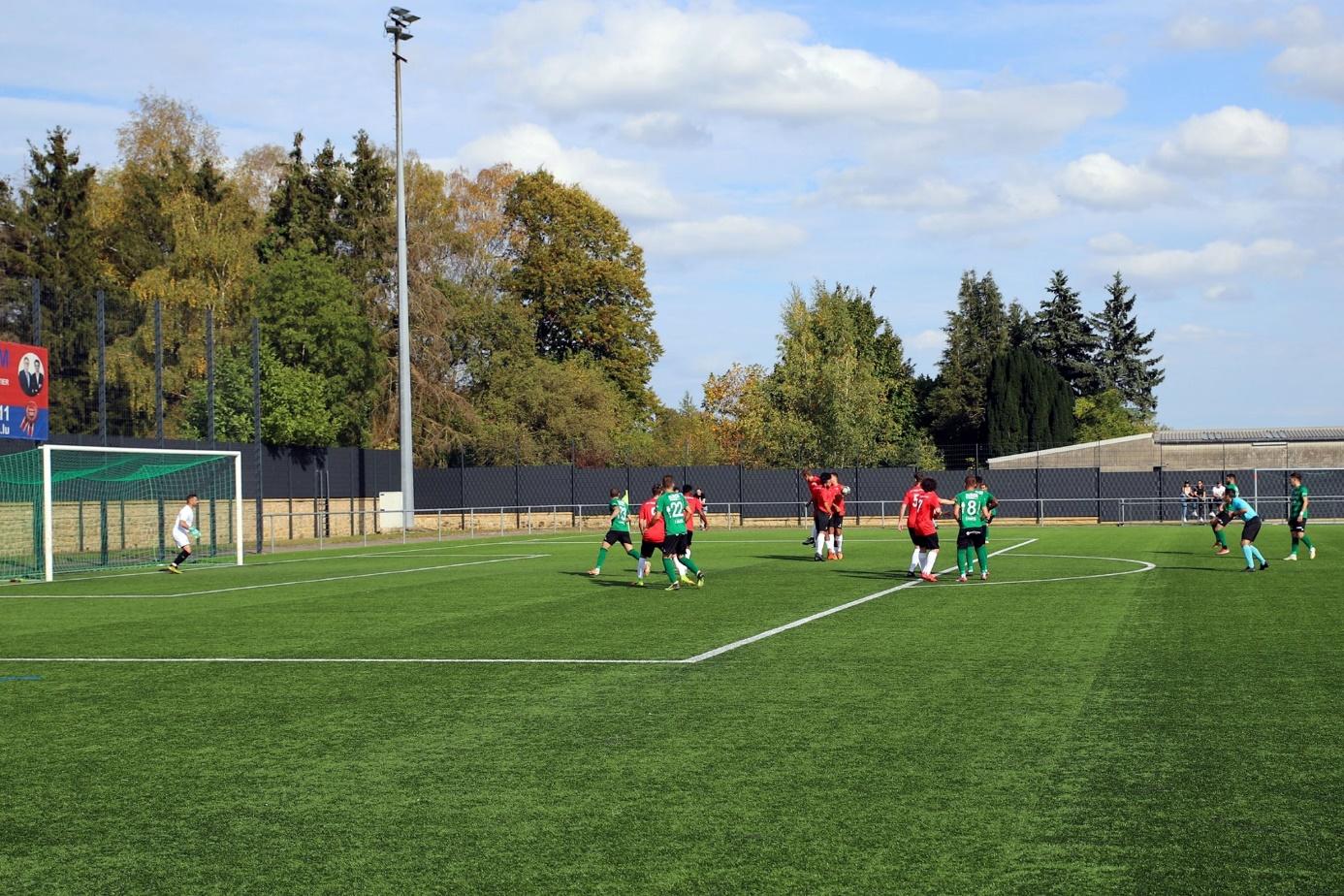 The Prince Jean Stadium stands as a prominent sporting venue within Merl. With a seating capacity of approximately 1,500, including 250 covered seats, the stadium provides an exciting and dynamic atmosphere for sports enthusiasts.
It proudly serves as the home ground for the football club FC Red Star Merl-Belair, a formidable team competing in the Luxembourgish second division championship.
Shopping and restaurants in Merl
While Merl is primarily a residential neighborhood, it offers convenient proximity to shopping centers for residents' retail needs. The 🛒City Concorde shopping center, situated to the west, and the 🛒Boomerang Strassen shopping center, located in the northern vicinity, cater to diverse shopping preferences, providing a wide range of stores and amenities.
Although there are not many restaurants in Merl, there are a few notable options to enjoy.
For Korean cuisine lovers, the 🍽 Sodam Korean Restaurant on 1 Rue d'Orval serves delicious dishes that will satisfy your taste buds. Additionally, the 🍽 Restaurant Ambiente, located further north on 285 Route d'Arlon, offers delightful Italian dishes. For more diverse dining choices, residents can explore the city center, which provides a broader array of restaurants with various cuisines and culinary experiences.
Renting and buying real estate in Merl
Merl is a well-connected district that appeals to a diverse range of residents, making it an ideal choice for families seeking a tranquil environment, high-quality living standards, and a vibrant cultural scene. Its serene streets and proximity to workplaces attract young professionals in search of a pleasant neighborhood to call home.
As for real estate prices in Merl, you can rent a flat with a price of per square meter, and buy for per square meter.
For buying property in Merl, you will find an average price of 12,093 euros/m2. Despite experiencing a slight decrease of 5.46% compared to June 2022, these prices remain very close to the citywide average of 12,232 euros/m2.
For those considering renting, the district presents a range of rental options at an average price of 27.39 euros/m2. While experiencing a modest increase of 3.91% since June 2022, the rental prices are also very close to the city average of 29.76 euros/m2.

Frequently Asked Questions (FAQ)
What makes Merl an attractive district to live in
Merl's appeal lies in its excellent connectivity, serene streets, and vibrant cultural scene. Families appreciate its tranquility and convenient amenities, while young professionals are drawn to the dynamic lifestyle and proximity to workplaces. Historical landmarks and diverse activities enrich the district, making it an attractive and high-quality living environment.
Are there any historical landmarks in Merl
Yes, Merl boasts historical landmarks, such as the iconic Saint-Gengoul Church and the Luxembourg Conservatory of Music, which add to the district's rich heritage.
What shopping options are available in Merl
Although Merl itself doesn't have large shopping centers, residents can conveniently access the City Concorde and Boomerang Strassen shopping centers, located nearby, offering a diverse range of shops and amenities.
Copy link