Main focus
Legal Expert, Economic Reforms.
Luc Frieden, born in 1963, is a notable Luxembourgish politician from the Christian Social People's Party (CSV). He earned a master's in business law from the University of Luxembourg and the University of Paris I in 1986. Later, he pursued further studies at Cambridge and Harvard, obtaining degrees in Comparative Law and Legal Philosophy, and Law, respectively. After practicing law in Luxembourg until 1998, he transitioned into government service.
During his tenure in various key roles, he served as Minister of Finance, Minister of Defense, and Minister of the Interior. Following his government service, he ventured into the corporate sector, assuming the position of Vice Chairman at Deutsche Bank in September 2014. Additionally, he held significant roles such as President of Eurochambres and Chairman of the Board of Directors at Banque Internationale à Luxembourg (BIL) until March 2023, and Chairman of the Luxembourg Chamber of Commerce until February 2023.
In early 2023, Luc Frieden's political journey reached a new zenith when he was appointed the CSV's national list leader for the 2023 legislative elections. The party's remarkable success in securing 21 out of 60 seats propelled him to the role of a government formateur, entrusted with the task of assembling a new administration.
Biography
Luc Frieden, born on September 16, 1963, in Esch-sur-Alzette, Luxembourg, embarked on a remarkable educational journey that laid the foundation for his distinguished career. After completing his primary education in Esch-sur-Alzette, he pursued his secondary education at both the Esch-sur-Alzette Boys' High School and the Athénée de Luxembourg. In 1982, he proudly graduated with his secondary school diploma, marking the first step in his academic endeavors.
His passion for law led him to enroll in legal studies at the University of Luxembourg and the renowned University of Paris I (Panthéon Sorbonne), where he earned a Master's degree in Business Law in 1986. Luc Frieden's pursuit of knowledge took him across borders, as he continued his studies abroad. In 1987, he secured a Master of Comparative Law and Legal Philosophy from the University of Cambridge in the United Kingdom. Following this, in 1988, he achieved a Master of Laws degree from the prestigious Harvard Law School in the United States. Notably, during his time at Harvard, he also engaged in courses at the John F. Kennedy School of Government, expanding his expertise in various facets of law and governance.
As a testament to his academic prowess, Luc Frieden authored a thesis titled "Media Newsgathering by Satellites," a work that was published in 1989 by the Stanford Journal of International Law. This body of work exemplifies his commitment to research and scholarly contributions in the field of law.
I would like to see a modern Luxembourg living in peace, freedom, security and prosperity. That means that we need a country with good social cohesion, beautiful forests, a good quality of life, ideally with 70% renewable energy. But it also needs to be a country with an attractive environment for companies, creating good jobs and as little poverty as possible, so that people do not grow apart, but grow together.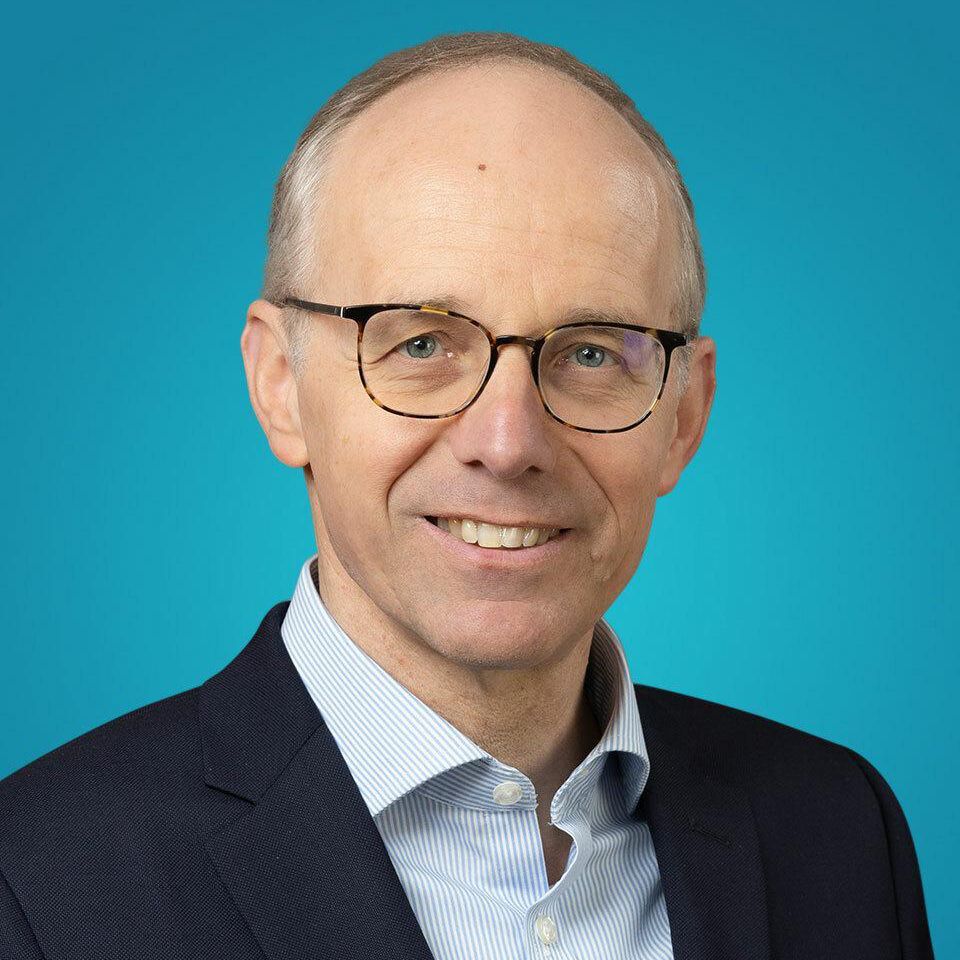 Luc Frieden in the interview for RTL on Audust 13, 2023
Achievements
Luc Frieden's career has been marked by numerous accomplishments, showcasing his expertise and leadership in various domains.
Euro replacement
During his tenure as Minister for the Treasury and Budget, Luc Frieden played a pivotal role in successfully introducing the euro as a replacement for the Luxembourgish franc. This achievement underscored his commitment to financial stability and European integration.
Luxembourg's commitment to tax cooperation
In a significant move to align with international tax cooperation standards recommended by the OECD, Luc Frieden, in his capacity as the Minister of Treasury, announced in July 2009 that Luxembourg had conformed to twelve double taxation conventions. This commitment not only removed Luxembourg from the OECD's "grey list" but also placed the nation on the "white list" of jurisdictions adhering to international tax cooperation standards.
Enhancement of tax agreements
Luc Frieden's efforts extended to improving the network of double taxation agreements. In 2012, he signed a protocol with the Republic of Poland to amend their double taxation convention, aiming to prevent double taxation and tax evasion regarding income and wealth taxes. This modification brought about favorable changes, including provisions for the exclusive taxation of dividends in the recipient's resident state under certain conditions. Additionally, it reduced the withholding tax rate on interest and royalties from 10% to 5%, aligning with international standards.
Modernization of property records
Luc Frieden introduced a comprehensive administrative modernization project for property records in Luxembourg in 2012. This initiative involved the establishment of an automated system for managing real estate documentation, enabling nearly instantaneous access to property data. This modernization not only enhanced legal security for property holdings but also contributed to the efficiency and economic development of the country.
Luc Frieden also took several steps to contain the 2008 economic crisis and modernize administrative procedures.
Streamlining VAT procedures
Under Frieden's leadership, Luxembourg introduced measures to modernize the Administration of Registration and Domains (AED) in November 2012. These measures focused primarily on simplifying the value-added tax (VAT) procedures for businesses. The aim was to establish fair and efficient VAT legislation, modernize tax administration, and enhance interactions between the government and businesses. Key reforms included raising the VAT exemption threshold from €10,000 to €25,000 in annual turnover, reducing administrative burdens for small and medium-sized enterprises, and eliminating the requirement for purchasing notary stamps as proof of payment to public authorities.
Introduction of electronic invoicing
Another pivotal aspect of the AED modernization was the promotion of electronic invoicing. The plan called for all declarations to be submitted electronically, offering businesses electronic access to their account status via the guichet.lu portal. This digital transition not only increased efficiency but also reduced paper consumption, contributing to environmental sustainability. Additionally, electronic submission of national and intracommunity declarations for businesses with annual turnovers exceeding €112,000 streamlined administrative processes and improved AED responsiveness.
Facilitating tax collection
The "all-electronic" strategy allowed tax authorities to perform automatic risk analysis on VAT declarations and identify high-risk cases for further scrutiny. This approach struck a balance between enhancing efficiency by concentrating on high-risk cases and demonstrating trust in the majority of taxpayers.
Transition to automatic information exchange
Acknowledging global developments such as FATCA and evolving trends in tax transparency, under Frieden's leadership the Luxembourg government decided to adopt automatic information exchange, starting on January 1, 2015. This exchange of information pertained to interest payments made by Luxembourg-based payers to individuals residing in other European Union member states. It ensured that beneficiaries were taxed according to their country of residence's tax laws while safeguarding data confidentiality without any tax implications.
PACS and dual nationality reform
During his tenure as Minister of Justice, Luc Frieden played a pivotal role in introducing significant legal reforms in Luxembourg. He authored the law establishing the legal framework for civil partnerships (PACS) and was instrumental in reforming the country's approach to dual nationality.
Safeguarding the savings at Dexia and Fortis
Amid the 2008 financial crisis, Luc Frieden's leadership was tested as he steered the nation through these turbulent times. His management, along with the collective efforts of other stakeholders, played a crucial role in safeguarding the savings of thousands of individuals who held accounts with Dexia and Fortis, ensuring financial stability during a challenging period.
Interviews
Interview by Luc Frieden: "The C in CSV stands for values, not for religion"
Interview by Luc Frieden with Jess Bauldry: "You can find a balance between health and economy"
Professional activities and relationships
Luc Frieden's political career took shape when he became a member of the Christian Social People's Party (CSV) in 1992, marking the beginning of his dedication to Luxembourgish politics.
Diplomatic career timeline
1994 — President of the Finance, Budget, Constitutional Review Committees
In 1994, he made his debut as a deputy, securing a seat in the Chamber of Deputies following the legislative elections. From July 1994 to February 1998, he played a pivotal role in the legislature, serving as the President of both the Finance and Budget Committee and the Institutions and Constitutional Review Committee.
1998-2004 — Minister of Justice, Budget, and Relations with the Parliament
At the age of 34, Luc Frieden was appointed Minister of Justice, Minister of Budget, and Minister of Relations with the Parliament on February 4, 1998. In 1999, he once again took on the roles of Minister of Treasury and Budget and Minister of Justice, a position he held until 2004. His responsibilities included overseeing government efforts related to the introduction of the euro in Luxembourg.
2004-2006 — Minister of Justice and Minister of Treasury and Budget
Following the legislative elections in June 2004, Frieden continued to serve as Minister of Justice, responsible for domestic security matters, and as Minister of Treasury and Budget. During Luxembourg's Presidency of the Council of the European Union in 2005, he chaired the European Council of Ministers of Justice and Home Affairs.
2006-2009 — Minister of Justice, Treasury and Budget, and Defense
In a ministerial reshuffle in February 2006, Jean-Louis Schiltz assumed the role of Minister of Defense, while Luc Frieden retained his portfolios of Justice, Treasury, and Budget.
2009-2013 — Minister of Finance
Following the legislative elections in June 2009, Luc Frieden assumed the role of Minister of Finance. Towards the end of his mandate, in a ministerial reshuffle, he was also appointed Minister of Communications and Media on April 30, 2013.
On February 4, 1998, Luc Frieden was appointed Governor of the World Bank, where he served until 2013, contributing to Luxembourg's presence on the global stage.
Post-government corporate roles
After leaving the government, Luc Frieden transitioned to the corporate sector, taking on significant roles.
He served as Vice Chairman of Deutsche Bank Group in London and chaired the Supervisory Board of Deutsche Bank Luxembourg until 2016.
From 2016 to 2023, Luc Frieden wore multiple hats. He chaired the Board of Directors of Banque Internationale à Luxembourg SA, the country's oldest private bank. Additionally, he was a partner at Elvinger Hoss Prussen, one of Luxembourg's largest law firms, specializing in international corporate and banking matters.
In his commitment to fostering economic growth, he presided over the Luxembourg Chamber of Commerce from 2019 to 2023.
In 2022, he assumed the presidency of Eurochambres, the business federation of European Chambers of Commerce and Industry, further solidifying his influence in international business circles. He held this position until March 2023.
Return to the Politics
On February 1, 2023, the National Council of the CSV appointed Luc Frieden as the national lead candidate for the legislative elections held on October 8, 2023. Following the party's victory with 21 out of 60 seats, Grand Duke Henri entrusted Frieden with the role of formateur, tasking him with the mission of forming a new government, thus marking his return to the political arena.
Political views and support
Luc Frieden's political affiliation lies with the Christian Social People's Party (CSV), a center-right political party in Luxembourg. While the party's social policies are guided by Christian humanism, CSV maintains that it is not a confessional party, welcoming individuals of all faiths and convictions.
CSV advocates for a social market economy and state intervention to ensure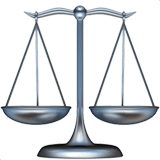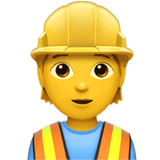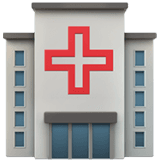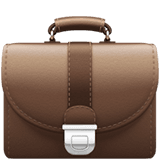 As a Christian democratic party, CSV is generally viewed as conservative on cultural, social, and moral issues. It emphasizes the importance of political decisions considering their long-term impact.
Luc Frieden's popularity within CSV has been consistently high throughout his political career. In his first legislative election, he garnered a notable 13,904 votes. Over the years, his popularity continued to rise.
In the most recent elections in October 2023, Luc Frieden demonstrated his continued support, earning the highest number of votes within his party in the northern constituency and securing the second position within the entire party.
Criticism of the politician
Criticism is an inherent aspect of politics, intertwined with the expressions of politicians' opinions and the decisions they make. Luc Frieden has faced his share of criticisms over the years.
In 2001, he faced substantial backlash for his opposition to recognizing same-sex marriages concluded abroad within Luxembourg, citing concerns about it being "contrary to public order."
In a written response to parliamentary question No. 957 on February 5, 2001, he stated, "[one] can admit that, under the current state of our legislation, the validity of a marriage between same-sex individuals [...] based on foreign legislation would not be recognized in Luxembourg, as such a marriage would be considered contrary to our public order."
Around 2002, he also received criticism for his unwavering stance on asylum rights. In the Luxembourgish press, he was portrayed as a "monster" who ordered the expulsion of asylum seekers without remorse.
However, Luc Frieden has expressed that dealing with deportation cases has been one of the most challenging aspects of his career. Contrary to some narratives, he emphasized that it is not easy for him to deport individuals, particularly when it involves families. He firmly believes in upholding the right of asylum while stressing that it should only be granted to those genuinely in need, such as political refugees, without abusing this essential humanitarian provision.
Luc Frieden's positions on these issues have generated substantial debate and criticism, illustrating the complexities and controversies inherent in political decision-making.
Personal life
Luc Frieden is married to a fellow jurist whom he met during their university years. They are parents to two grown children. In his leisure time, Luc enjoys the company of close friends and family. His hobbies include hiking, cycling, and skiing, which provide a balanced contrast to his demanding political and professional life.
Hobbies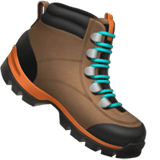 Hiking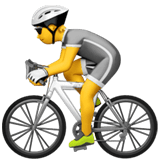 Cycling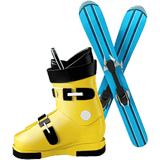 Skiing
Find Luc Frieden in social networks:
We took photos from these sources: Wikipedia