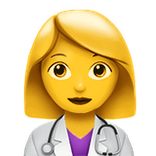 Healthcare and welfare
Health care system in Luxembourg
Find out all about how the healthcare system works in Luxembourg, from registering with the system to seeing a specialist.
Health care system in Luxembourg
Find out all about how the healthcare system works in Luxembourg, from registering with the system to seeing a specialist.
Read more
Luxembourg's healthcare system is accessible to everyone in the country: residents and the large number of expatriates, including those working across the border.
If you look at the 2022 Bloomberg Global Health Index, Luxembourg ranks 11th among the healthiest countries. The Grand Duchy seems to spend very little on health care. Thus, Luxembourg is ranked 114th in terms of GDP spending on it, which means 5.5%.
5,5% GDP
how much Luxembourg spends on the health care system
11th place
ranks Luxembourg in the top 25 healthiest countries in the world
$5813
average per capita expenditure over 20 years: 2000 to 2019
Why is the Bloomberg Global Health Index data significant?
The ranking is based on data from WHO, the UN Population Division and the World Bank and covers 169 countries.

The result is composed of a set of figures. It considers life expectancy, access to clean water and health care, anti-smoking and anti-obesity measures and the environment.
Thus, the quality of the health care services provided in the Grand Duchy is the highest. All citizens have free access to the public health system. It includes public health centers and hospitals, pharmacies, patient care services. You can ask for help in private medical offices. Also, they are overwhelmingly accredited by the National Health Fund (CNS).
What makes the health care system so effective
There are many reasons for this. Let us tell you about only the most significant ones.
Key points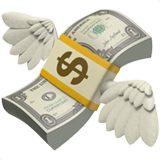 Insurance covers up to 100% of your medical expenses.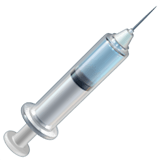 National health insurance covers a wide range of medical treatments, from tests to prostheses, and others.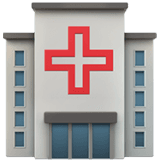 Patients are free to choose their doctor and hospital.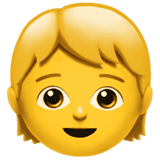 Children are provided with medical care under their parents' or guardians' insurance.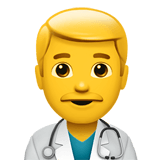 Primary health care in Luxembourg is provided by private doctors, the majority of whom work individually in their offices.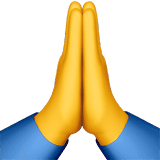 There is a well-developed network of physicians accredited by CNS. But before treatment, the patient must make sure that the doctor works as part of the national healthcare program.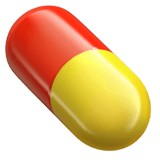 The Ministry of Health schedules the work of the hospital and pharmaceutical sectors, and co-finances national health programs.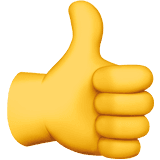 The Ministry of Social Welfare monitors the quality of healthcare services financed by the state.
The Ministry of Health has its own portal to help you find qualified professionals and important health information:The Ministry of Health has its own portal to help you find qualified professionals and important health information:
The directory of medical specialists;

Information on the authorization of doctors and other healthcare workers;

Reports on relevant health issues;

Various medical publications;

Healthcare news and an events calendar;

Information on diseases, medical tests and procedures;

Data on reimbursement of healthcare costs;

Healthcare laws;

Campaigns of the Ministry of Health and advice on health promotion and disease prevention.
If you're a foreigner, your introduction to the system will begin with a medical checkup when you arrive.
Read more
The application process for government insurance is usually a fairly easy process.
Required documents

Once you have collected all the documents, you can apply for a CNS card.
*The mandatory items are marked with red asterisks.
Proof of identity
Passport, ID card, etc.
Proof of residence
e.g. utility bill receipt
Proof of residence in Luxembourg
Residence permit
Document confirming your employment
Contract

Once you have collected all the documents, you can apply for a CNS card.
*The mandatory items are marked with red asterisks.
In order to obtain insurance, you must make an appointment at the Social Security Center (CCSS). You will receive all your documents and the card will be issued after verification.
You can apply for an appointment online
Read the mandatory information on the CCSS website and confirm your consent to the processing of personal data.

Provide personal information including first and last name, contact phone number and email, date and place of birth.

Detailed description of the purpose of the upcoming meeting

Select a meeting date and attend CCSS
You will receive your card in 3 weeks at the address of your official residence
Why one might need private health insurance
Government insurance, even if it is affordable, does not cover 100% of medical costs. And some services are not covered at all, such as some services for pregnant women. In such cases, you can use the services of a private insurance company.
I sent the checks to CNS to be reimbursed for most of it, and I will send the rest to the Caisse Médico-Complémentaire Mutualiste (CMCM). This is secondary insurance that I took out as soon as I found out I was pregnant. It is very useful because I did not have to pay for a single room.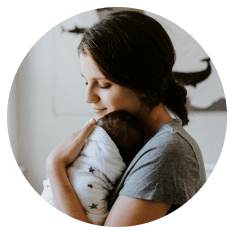 a comment from our reader in an interview with Luxtoday
Read more
Private insurance is arranged on a case-by-case basis. Coverage and costs depend on the benefits specified in the policy.
Once you have your CNS card, you can make an appointment. This is not difficult. Just follow a few simple steps:
Check that you have all your documents and insurance (passport, residence permit, CNS number, etc.)

Go to Doctena.lu and select the specialist you need.

Make an appointment and wait for your scheduled date.

At your appointment, you will receive a specialist's recommendation and a prescription for the medication you need.

Buy your medications from a pharmacy. Keep all receipts and checks.

Request reimbursement from CNS or private insurance if you have a contract.
Read more about each step in a special guide:
There are many public and private hospitals in Luxembourg. For practical reasons, the former are grouped together in hospital centers that offer patients a full range of medical services.
Hospitals are also divided into general and specialized facilities.
Centre Hospitalier du Luxembourg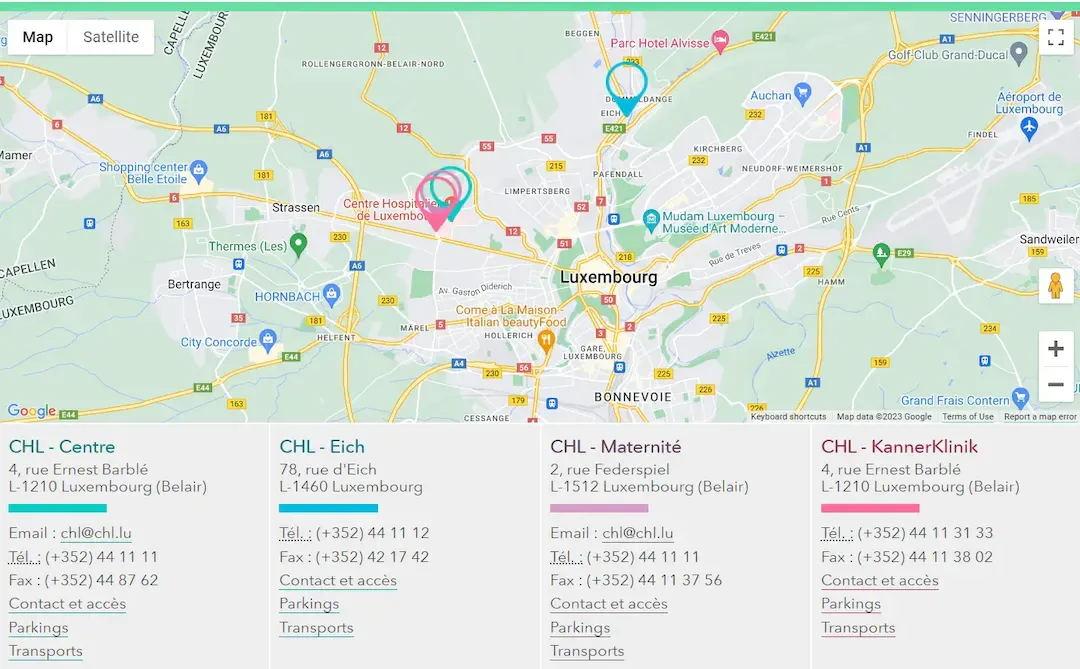 One of the major and best medical centers in Luxembourg, located in the south of the capital. It has four hospitals, two of which are specialized and two — general hospitals.
CHL is a full-service medical center that provides all kinds of care to patients, including emergency medical and dental care.
Les Hôpitaux Robert Schuman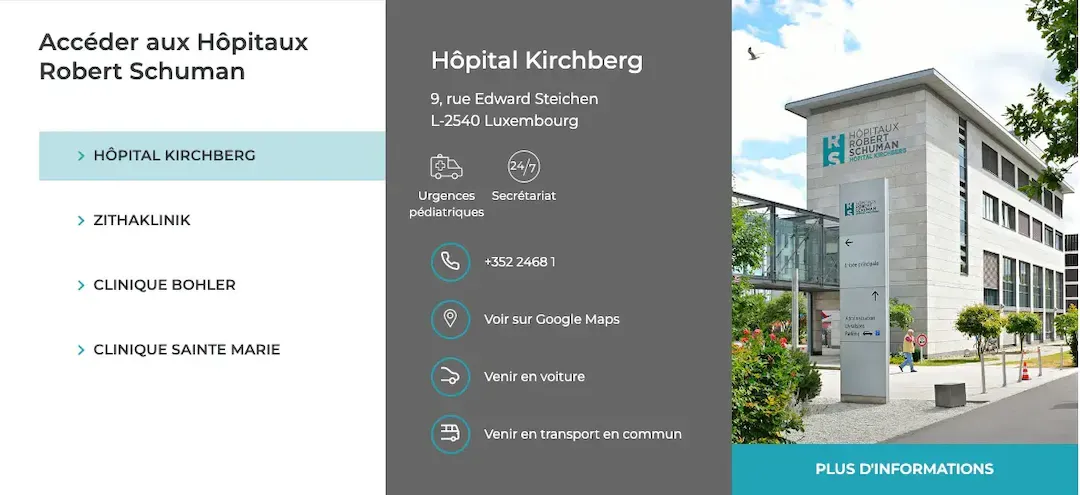 The second largest hospital center in Luxembourg. Like the CHL, the Robert Schuman complex consists of four institutions: two general and two specialized. The main difference, however, is that almost all the clinics are on different sites.
I was referred to the Bohler Clinic to see Dr. Schtiber for the second-trimester screening. My gynecologist Agnessa, works with this clinic and all her patients give birth there. She used to deliver babies herself but later decided to give up the practice because it took up a lot of her time. Dr. Schtiber is very well known in Luxembourg and it's said that it's almost impossible to get an appointment with him.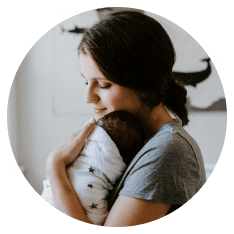 a comment from our reader in an interview with Luxtoday
Read more
Luxembourg has a large number of public and private medical centers. A detailed description of the clinics can be found in an article in our Knowledge Library.
Hospitals in Luxembourg: what help is available and who can get it
Read more
Luxembourg pharmacies are open almost in the same way as most shops: from 8 a.m. or 9 a.m. to 6 p.m. on weekdays and from 9 a.m. to 1 p.m. on Saturdays.
There are also pharmacies that are open 24 hours a day, but there is a 5-10 euro surcharge for after-hours purchases. This is not covered by your insurance.
Amount of compensation by the insurance system
100%
Medications for severe and chronic diseases
80%
Most of the medications prescribed by your doctor
40%
Drugs in wide demand: analgesics, antipyretics, etc.
0%
Vitamins and supplements, over-the-counter purchases.
You cannot buy drugs without a prescription anywhere. A pharmacist is responsible for your health, so he will not sell you a restricted drug without a doctor's prescription.
The pharmacist can also consult with your doctor by phone if he or she wants to substitute the drug or suggest analogs.
Can I buy medication without a prescription?
Only over the counter medications are covered. If you buy medicine without a doctor's prescription, no insurance will reimburse you. This is the main reason why Luxembourgers go to the doctor at the first opportunity
Urgent medical care in Luxembourg is expensive, but is also covered by insurance if your case was truly an emergency.
Emergency number for the Grand Duchy — 112.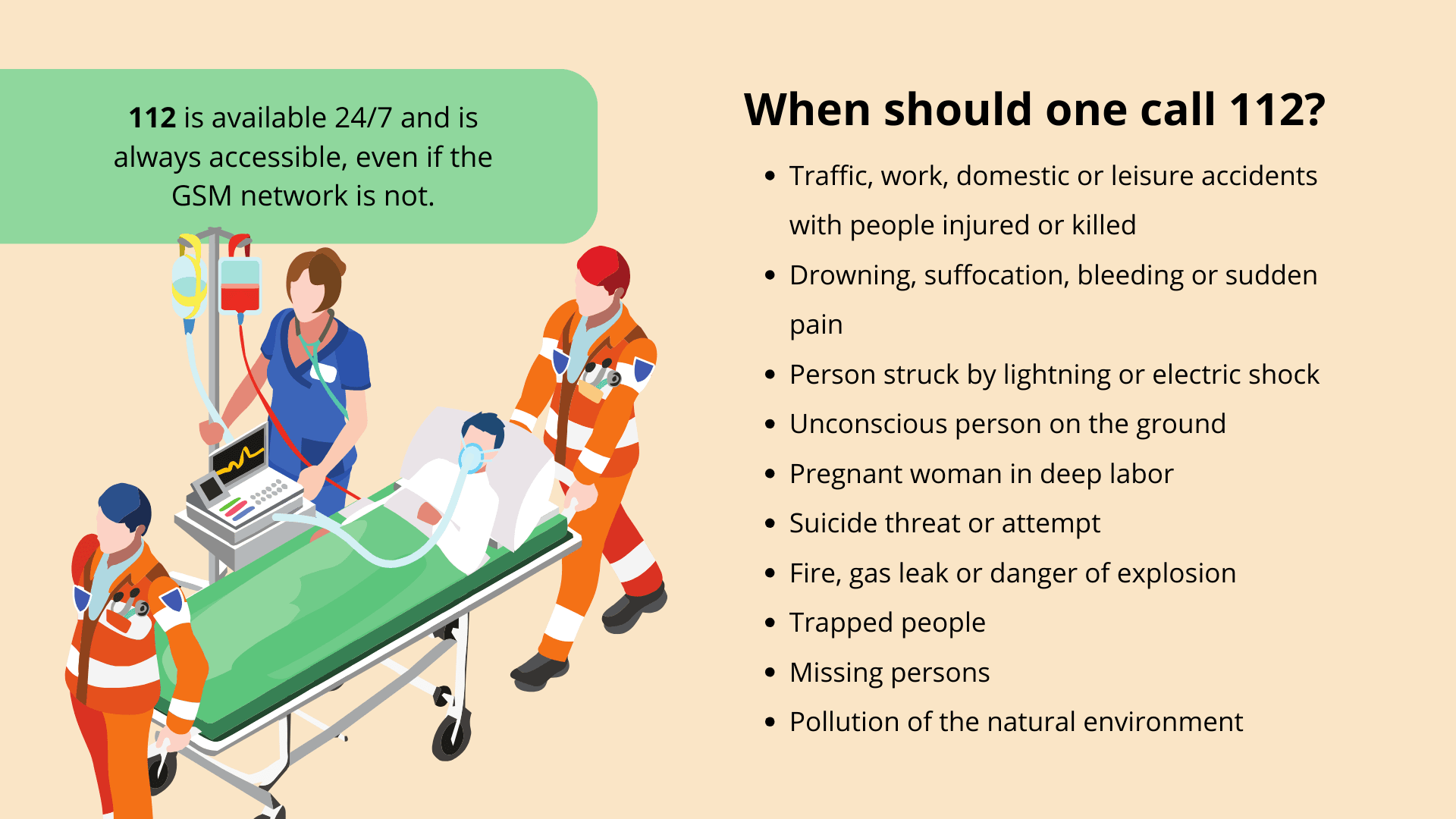 120 euro
The cost of an ordinary ambulance
270 euro
The cost of an ambulance with the doctor
If the patient is not lying down during transport, the emergency "taxi" service will cost more.
Hospitals for urgent care in Luxembourg
In Luxembourg, several hospitals are open around the clock for emergencies, offering specialized care for those in need. When you call an emergency, you will be taken to the closest hospital that is on duty.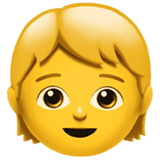 CHL KannerKlinik
This emergency department is
equipped
to handle a wide range of medical emergencies, especially those that happen with children. The Paediatric Emergency is located on the ground floor.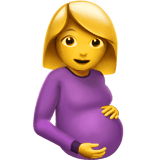 CHL Maternity Urgences Policlinique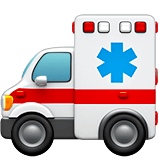 В Luxembourg has a large number of doctors. It is easy to find the right specialist through the Doctena.lu website or by contacting a private clinic.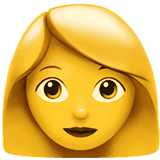 In Luxembourg, women have access to a comprehensive healthcare system that includes gynecological services. Luxembourg ranks 10th in the European Union in terms of health on the 2020 Gender Equality Index with a score of 89.5 out of 100.
It is recommended that all women have an annual gynecological exam, even if they are healthy and have no symptoms. During this exam, your gynecologist will perform a pelvic exam, Pap test, and breast exam. These exams can help to detect early signs of cancer and other health problems.
💊 Birth control and contraception
Most birth control methods require a prescription. With your gynecologist, you need to figure out what type of birth control or contraception is right for you and what side effects it can cause.
A gynecologist can help you assess your fertility, identify any potential problems, and recommend treatment options. They can also provide you with information about how to increase your chances of getting pregnant. A gynecologist can provide you with prenatal care, which includes regular checkups and ultrasounds to monitor your pregnancy and the health of your baby. They can also answer any questions you have about pregnancy and childbirth.
A gynecologist can deliver your baby and provide care during and after childbirth. Also, it is important to attend a postpartum checkup 6 to 8 weeks after childbirth to check your health and make sure you are recovering well.
Menopause is a natural process that occurs when a woman's ovaries stop producing estrogen and progesterone. This can cause a variety of symptoms, including hot flashes, night sweats, vaginal dryness, and mood changes. A gynecology specialist can help you manage these symptoms and provide information about menopause and its risks.
If you are having trouble getting pregnant, it is important to see a gynecologist as soon as possible. A gynecologist will perform a physical exam, may order tests, and provide different treatment options.
How much do gynecologist services cost
The cost of gynecological services in Luxembourg can vary greatly depending on the procedure itself, the specialist you are treated by, and whether you have insurance.
20-50 euro for the pap test.

50-100 euro for a consultation, examination and/or vaginal ultrasound.

100-150 euro for a colposcopy.

200-300 euro for hysteroscopy.

300-500 euro for a laparoscopy. It is the most expensive procedure.
As in all other cases, you must first pay for the services of a specialist and then submit a claim for reimbursement to your insurance company.
How to make an appointment
To make an appointment with a gynecologist in Luxembourg, follow these steps:
Find CNS-accredited gynecologists practicing in Luxembourg
You can use Doctena Luxembourg or Editus, to find a doctor and you should contact CNS to check if they are accredited.
Check if your health insurance covers gynecologist visits
And if your private insurer has a list of preferred provider. This will narrow down your choices and provide coverage for your appointment.
Call the clinic or office
Find out about availability and any specific requirements for new patients. Or check availability and book an appointment using the Doctena Luxembourg website.
Provide all necessary information when making an appointment
Usually, you have to provide your full name, phone number, and date of birth, and they may also ask for information about your problem and/or medical history.
Make sure your visit is covered by insurance
Ask the clinic or office staff if they accept your insurance plan. Ask about any extra charges.
Find out what documents you need to provide for your first visit
You will need a CNS card and passport, your health record if you have one and your medication list if you are currently prescribed anything. You can also ask if any special preparation is required for your visit.
Choose a suitable time
Be sure to confirm the appointment details: date, time, place, name of your specialist, documents you need to take with you and location.
Come to the clinic 10-15 minutes early on the appointed day
Bring all necessary documents, such as your insurance card, ID card, your health record and a list of medications you are currently taking.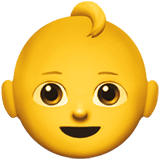 Luxembourg makes the health of its residents a top priority, especially its youngest inhabitants. From the early stages of pregnancy through birth and into young adulthood, Luxembourg is committed to providing the finest healthcare services to its children.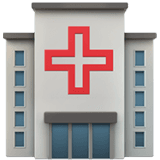 Public insurance
Covers all types of eligible expenses. Valid for up to 29 years.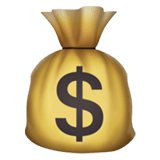 Private insurance
Covers costs at private clinics and services not on the government list.
Routine health check-ups
Luxembourg implements a structured regimen of child health assessments spanning the formative years and school-age period. Beyond routine medical check-ups in school for children, vaccinations play an essential role in safeguarding their health and warrant utmost consideration.
Schedule and type of checkups
Neonatal blood tests conducted within the first 3 days of birth

Ongoing monitoring of height and weight

Hearing screenings carried out at 2 days old and at 30 months old

Vision tests administered between 10 and 40 months of age

Evaluation for language or communication disorders at 30 months old

Vigilant monitoring of motor skills, cognition, and behavior
Where to find public pediatricians?
For residents of Luxembourg, the Kannerklinik Center is the primary destination for pediatric healthcare. This center, an integral component of the Center Hospitalier de Luxembourg (CHL), the public hospital of Luxembourg, is dedicated to delivering optimal healthcare solutions for children from infancy through adolescence. As part of the broader Center Hospitalier de Luxembourg, this center ensures a comprehensive spectrum of medical services and specialties.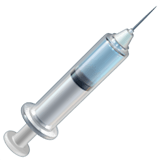 In Luxembourg, children receive vaccines through the Ministry of Health's guidelines. Both residents and non-residents have access to vaccinations, with residents covered by the national healthcare system.
The vaccination process
The Ministry of Health establishes a comprehensive vaccination schedule for children, including recommended vaccines for various diseases.

Parents or guardians take their children to healthcare providers like general practitioners or pediatricians for vaccine administration. These professionals are well-informed about the schedule and provide guidance.

Trained healthcare professionals administer the vaccines through injections or oral doses, following proper techniques and dosages.
Residents vs. Non-Residents
Residents in Luxembourg can receive vaccines through the national healthcare system by registering with a healthcare provider who maintains their medical records and administers vaccines according to the recommended schedule.

Non-residents, including tourists or temporary residents, can also get vaccinated in Luxembourg. They should consult healthcare providers or vaccination clinics to inquire about vaccine availability and cost. Non-residents may need to cover vaccine expenses or provide proof of travel insurance with vaccination coverage, depending on their circumstances.
When to vaccinate your children
Vaccination for newborns in Luxembourg
In Luxembourg, newborn babies do not receive vaccines immediately after birth. However, it is common practice to give vitamin K drops orally to newborns to prevent vitamin deficiency.
The vaccination calendar in Luxembourg follows recommended guidelines set by the Ministry of Health. These guidelines outline the timing and types of vaccines that children should receive as they grow.
2 months
1st dose of the combined vaccine (D, T, aP, Hib, IPV, Hep B) protecting against diphtheria, tetanus, pertussis, invasive Haemophilus influenzae type b infections, polio, and hepatitis B.

1st dose of rotavirus vaccine, protecting against rotavirus gastroenteritis.

1st dose of pneumococcal vaccine, protecting against invasive pneumococcal infections.
3 months
2nd dose of the combined vaccine (D, T, aP, Hib, IPV, Hep B) protecting against diphtheria, tetanus, pertussis, invasive Haemophilus influenzae type b infections, polio, and hepatitis B.

2nd dose of rotavirus vaccine.
4 months
3rd dose of the combined vaccine (D, T, aP, Hib, IPV) with the same protection as above.

2nd dose of pneumococcal vaccine.

3rd dose of rotavirus vaccine.
12 months
1st dose of the combined vaccine (RORV) protecting against measles, mumps, rubella, and chickenpox.

3rd dose of pneumococcal vaccine.
13 months
4th dose of the combined vaccine (D, T, aP, Hib, IPV, Hep B) with the same protection as above.

Vaccination against invasive Meningococcal C (MenC) infections.
15-23 months
vaccine (RORV) with the same protection as above.
5-6 years
Recall of the combined vaccine (d, T, aP, IPV) protecting against diphtheria, tetanus, pertussis, and poliomyelitis.

Catch-up vaccination against invasive pneumococcal infections if not already done before the age of 5.
12 years
Catch-up vaccination for hepatitis B if not previously administered.
Please note that this summary is for informational purposes only, and it is important to consult with a healthcare professional.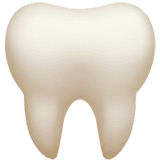 When looking for a suitable dentist in Luxembourg to fit your needs, keep in mind that all doctors need to present a special permit issued by the Ministry of Health to be able to offer medical services. The CNS assigns a dentist code in compliance with legal provisions mandating registration.
Consequently, all dentists are subject to the mandatory provisions of the agreements between the CNS and the Association des médecins et médecins-dentistes.
How to find a dentist
As always, you can search for a specialist both online and offline.
The Association des Médecins et Médecins-Dentistes du Luxembourg
That way, you automatically learn more about their practices and get feedback on the results of treatment. With many international professionals in the medical field, you might even find those speaking in your language.
To choose the right specialist, follow these steps:
Make sure that the doctor you choose is accredited by the CNS (Caisse Nationale de Santé).

Take into account the doctor's availability and location, particularly if you require frequent visits.

Look into reviews and recommendations from other patients.

Verify the doctor's spoken language, and find a translator if needed.

If you have a particular medical condition or require specific treatment, seek out a doctor who specializes in that area, using right filters.
The cost of dental services can reach several thousand euros. It all depends on the complexity of the work. However, up to 88% of the cost can be reimbursed by the CNS. For children, 100% of the cost is reimbursed.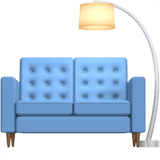 If you feel that you need help with your mental health, you will need to contact your therapist (general practitioner) first. If necessary, he or she will refer you to specialized treatment. Health insurance in Luxembourg will be required to get reimbursed for the costs of the treatment, including therapy sessions, medicaments, and other procedures, that your doctors will prescribe to you.
You can also access services and treatment directly, without a referral from your GP, but then you will have to find a professional on your own and cover the costly bills too.
What doctors help with mental health?
There are different types of specialists when it comes to mental health in Luxembourg. Overall they can be divided into these specializations:
Psychologist
Psychologists work with a variety of mental health issues, including anxiety, depression, trauma, and addiction. They may provide psychological testing, assessment, and diagnosis, and offer individual or group therapy sessions to help clients develop coping skills and improve their mental health. They help with the development of healthy emotional reactions and can work with a variety of social dysfunctions daily.
Psychiatrist
Psychiatrists in Luxembourg are medical doctors who specialize in the treatment of mental illness. They may work with a range of conditions such as mood disorders, schizophrenia, and eating disorders. They can diagnose mental health conditions and prescribe medication to help manage symptoms.
Psychotherapist
Psychotherapists work with individuals, couples, and families to address a range of mental health concerns. They use a variety of approaches to help clients develop coping skills, improve communication, and manage their emotions. They may work with clients who have experienced trauma, have relationship problems, or are dealing with anxiety and depression. They, however, will usually not prescribe you medication but can refer you to psychiatrists.
Where to find a specialist?
Help for children and youth
The mental health of children in Luxembourg is monitored from around the age of two and throughout the school years:
If you got a diagnosis of mental health state already, you can get help through the Early Rehabilitation Service (

Hëllef fir de Puppelchen

) in Luxembourg, which supports children up to the age of 4 years old.

If you have concerns about your child's mental health, you can talk to your family doctor, a specialist such as a child psychologist, or the school health team.
Other organizations that offer psychological support:
National Office of Children's Affairs (Office National de l'Enfance — ONE)
Offers psychosocial support for children and youth under the age of 27.
The Socio-Medical League (Ligue Médico-Sociale)
Manages health and social support services among 12 socio-medical centers across the country.
Psychosocial and School Support Center (Center Psycho-social et d'Accompagnement Scolaires — CEPAS)
A public sector authority. Provides support to individual families and through school.
Ambulatory service Elizabeth Group (SIPO)
Their services include support and counseling for children, youth, and families with mental health issues, including people with disabilities.
If you are experiencing a crisis and need support, contact the Luxembourg hotline:

Frequently Asked Questions (FAQ)
Who can seek medical help?
Absolutely any resident of Luxembourg, regardless of nationality, can receive treatment or medical advice. Tourists can also consult specialists if they have insurance.
How much does it cost to get treatment in Luxembourg?
Medical services in the Grand Duchy are quite expensive. However, an important advantage is the insurance system, which reimburses part of the costs. The amount of reimbursement is usually 40-70%, but in some cases it can be as high as 100% of the amount.
Can I call an ambulance?
Of course. But remember that Europe has a different attitude to emergency care. Calling an ambulance is expensive and seeing a doctor is even more expensive. You should call 112 in a critical situation, when there is a serious threat to your life or health.
Copy link