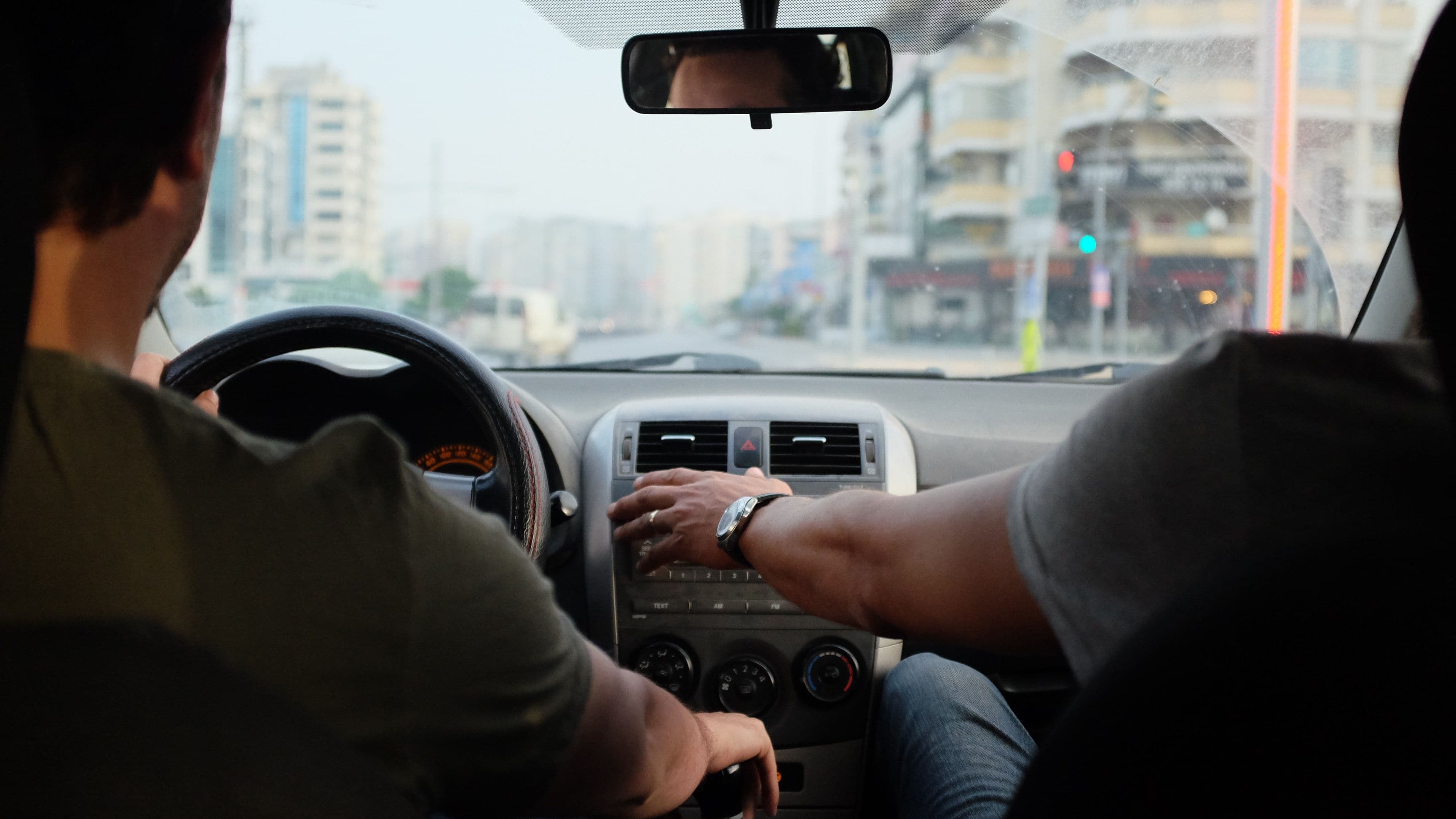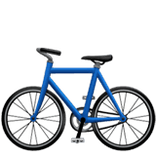 Transport
How to get a driver's license in Luxembourg
From choosing a driving school to obtaining a driver's license: learn how to become a qualified driver in 2023
The guide you're reading
This driver's license guide, curated by Luxtoday's editorial team, aims to walk you through the steps of obtaining a driver's license and familiarize you with the general process. We've gathered extensive information and worked with various experts to create this material.
Read more
If you plan to navigate the Grand Duchy and Europe by car, you will therefore need a valid driver's license. Both residents and non-residents can obtain one, and the procedure is generally similar for each.
Before signing up for a driving school, you should make sure that there are no obstacles to recieving a license associated with your age, lifestyle, and health conditions.
To receive a driver's license, individuals must

Check yourself
If you meet the criteria, you can become a driver after obtaining a licence through driving school.
*The mandatory items are marked with red asterisks.
Be 18 years of age or older
Or recieve a consent of the guardian, when under the age of 18 years old
Be without addictions and bad habits
The driver-to-be must not be dependent on or regularly use alcohol or psychotropic substances
Be without serious illnesses
The presence of angina and/or arrhythmia will not let you qualify for a driver's license

Check yourself
If you meet the criteria, you can become a driver after obtaining a licence through driving school.
*The mandatory items are marked with red asterisks.
In Luxembourg there are 40 officially approved driving schools. A full list is available on the website of the Société Nationale de Circulation Automobile (SNCA), the national organization that handles automobile traffic — at snca.public.lu.
To enroll in a driving school, you only need to show your ID card or passport.
If a school is not to your liking in the process, you can switch schools during the course of training, this is not prohibited. Just enroll in a new driving school with your learner's certificate.
To choose a driving school please read reviews in themed groups on social media.
I found these schools in expat community groups on Facebook, with real feedback from other people. The only problem happened to be with the lessons in English: they were only scheduled once a week. Maybe now they have more classes, because of course, if we knew more languages, the theoretical part would be faster.
First and foremost, a candidate for a driver's license is required to undergo a medical examination. Exactly a specific health checkup for driving license is necessary. To do this, you need to get an appointment with your general practitioner and obtain a medical certificate of ability.
You can find a general practitioner at Doctena
Fill in all the required fields, or only those you can, on the specialist selection screen. Write "Luxembourg" in the location field. Then, press the green Find button. Alternatively, you can use the direct link we provide. You need a general practitioner, so choose General Practitioner, or GP.
Your medical examination results will be provided to you in a sealed envelope. Don't open it and bring it straight to your school: the seal verifies that the doctor's recommendations have not been changed or corrected. For example, I can only drive a car wearing glasses, as the medical commission decided.
Upon enrolling in a driving school, the student first attends a theoretical course. This is where you learn the traffic regulations of the Grand Duchy of Luxembourg — the Code de route.
12 hours
the minimum number of hours of theoretical training required for a first-time driver
8 topics
a mark of attendance required for each, otherwise you will not be allowed to take the exam
How to learn the theory and prepare for the exam
Once all marks have been obtained, you can sign up for the exam at the National Society of Automobile Traffic, or SNCA. You can practice before taking the test with the exam demo on the official website. Some driving schools also have online simulators for self-testing and preparation in apps and on websites.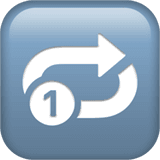 Regularly attend the driving school
The driving school keeps records of attendance in a special attendance sheet (learning certificate). You will need to give this certificate to the examiners during the theory test. If a certain topic is particularly difficult to learn, you should go through it twice. For example, the priority rule and how to behave in case of danger on the road.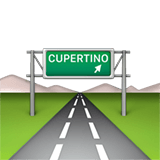 Having a knowledge of the traffic rules is regarded as the best foundation for passing both practical and theoretical tests for driving. The most recent up-to-date version of the Code is available online in English, as well as in French and German on the website dedicated to traffic safety in Luxembourg.

Practice with online tests
You can test your skills in the demo version of the exam on the SNCA website. The test offers 20 questions randomly selected from all theoretical topics for obtaining a category B license.
The test is available in four languages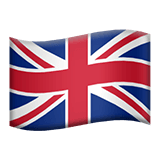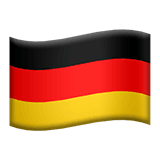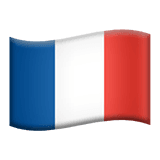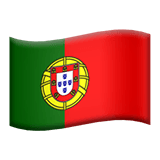 At the end of the theoretical course, a final test of your knowledge of the traffic regulations is held. Only those who have attended the entire theoretical course at the driving school and received the necessary presence marks are allowed to take the test. You can complete the examination in two ways either digitally or orally.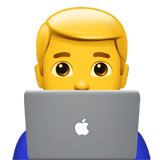 You will take the test on a computer i.e. electronically, picking the answers. However, the exam cannot be administered remotely.
There are three SNCA centers available to take the exam digitally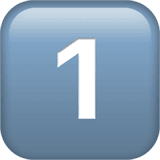 Sandweiler
Tuesdays from 8:00 to 11:30 a.m. and 1:00 to 4:30 p.m.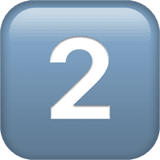 Diekirch
Wednesdays from 8:00 to 11:30 a.m. and 1:00 to 4:30 p.m.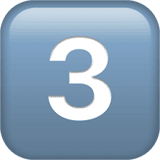 Esch-sur-Alzette
Thursdays from 8:00 a.m. to 11:30 a.m. and 1:00 p.m. to 4:30 p.m.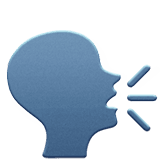 To be able to take the exam orally, your driving school must send the relevant request and the required documents to SNCA. In this case it will be possible to answer all exam questions orally (even with a professional translator, if necessary).
The oral examination is only available on Mondays and Fridays, exclusively by appointment at the SNCA center in Sandweiler.
It is possible to pass the theoretical exam orally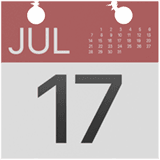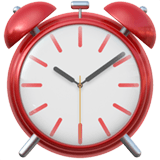 During pre-approved exam hours

At a single site in Sandweiler
Only one of the three SNCA exam centers offers oral exams and they are held by appointment only during the specified hours.
Registration for the theory test
You have to inform the SNCA at least one week before the chosen date for the theoretical examination. There are three different ways to do this.
By phone
Registration is only available during weekdays, Monday through Friday from 7:30 a.m. to 4:30 p.m., via phone: (+352) 26 626 400.
By email
All you need to do is send an email to rdvpermis@snca.lu, with all the necessary information.
To sign up for the exam, please provide the following information
Full name;

The number of the learning certificate from a driving school;

Selected examination center — one in Sandweiler, the Friedhoff center in Diekirch or the center in Esch-sur-Alzette;

Examination language — French, English, German, Portuguese or Luxembourgish;

The selected hours, based on the opening hours of the examination centers — from 8:00 a.m. to 11:30 a.m. and from 1:00 p.m. to 4:30 p.m. with 30-minute intervals.
On the day of exam
Arrive about 10 minutes before the beginning of the test. This time will give the examiners time to check your documents and clarify the instructions for taking the test.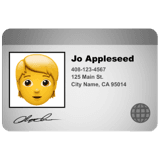 ID card or passport
That is, you must have an identification papers with you to take the exam.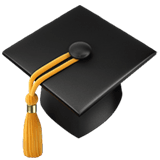 Learning certificate
You must present the certificate from the driving school containing marks of attendance of all obligatory theory themes in order to get admission to the test.
What if you fail?
If for some reason you are unable to pass the test, you will have to re-study the theory and take no less than 6 full lessons. In addition, you will have to pay a new fee of 30 euros. First-time passers do not have to pay, as the fee is usually included in the price of the course in the school.
Once you have successfully passed the theoretical examination, you will receive a stamp which you will take back to the school. It means that the practical training can commence.
To get a driver's license, a candidate needs to study not just theory, but also gain practical driving experience with a tutor. For example, an instructor at the driving school where the course takes place can act as such.
16
hours of practical training is required to be admitted to the motorcycle or passenger car driving test
10
hours of practical training is required in case the applicant has already got a motorcycle driving license
Upon taking the basic practical course, lasting 16 compulsory hours, the driving school once again has to register the student to take the practice exam.
The good news is that the student will take the exam using the same car in which they were trained! However, in case of failure, not only must you re-register for a second attempt, but also complete an additional 8 hours of driving lessons with an instructor.
The price of one hour of practical training usually depends on the driving school; on average, a lesson with an instructor in Luxembourg will cost 80-90 euros. Paying the exam fee is another 100-120 euros.
Extra driving practice
Those candidates who have reached the age of 17 and have already completed the theoretical and medical examinations may drive a passenger car when accompanied by a relative or a close friend, under certain conditions.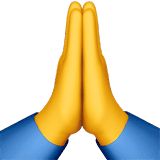 Accompanied driving without license
When 16 hours of expensive practicing with an instructor did not give you the confidence to pass the final driver's license examination, but you still want to drive and practice, you can ask someone close to you to be your
accompanying driver
.

Who can act as an accompanying driver
The accompanying driver must have a minimum of 6 years of experience from the date of obtaining a driver's license and not have any serious traffic violations or license revocations under their belt. Additionally, a criminal record, proof of insurance, and proof of identity will be required.
The tasks of the accompanying person are not limited to supervision: the accompanying persons must train their mentees, report and take full responsibility in case of incidents. The driver must attend a minimum of 2 hours of practical training by a licensed instructor and be authorized to perform these duties by the driving school itself.
Keep in mind, though
Following extra training with a companion, whenever the candidate feels they are ready to take the practical exam, they must complete a minimum of 4 more hours of practical training with the driving school instructor before the exam.
Once the practical lessons are completed, the instructor or driving school will register you for your driving test.
The driving competency exam is conducted at several SNCA centers around the country — in Sandweiler, in Diekirch, in Esch-sur-Alzette and in Findel. The examination is scheduled depending on available dates, usually the evaluation itself takes no longer than 30-45 minutes.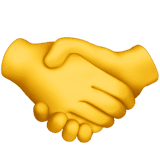 Before the exam
On exam day, come to SNCA with your instructor. Bring all the necessary documents and introduce yourself to the examiner.

Route
The test will take place on a pre-determined route. It is essential that you memorize all the necessary rules: you will encounter signs along the way that you must take into account, as well as other drivers that you must respect.
The examiner will have the opportunity to intervene and signal an error if you make one. The route is usually circular, i.e. it starts and ends at the same point.

Result evaluation
During the exam, you will receive points for correct maneuvers and lose points for mistakes. For example, if you fail to pull over at a stop sign or exceed the speed limit.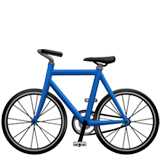 Another try
If you fail, you will be given a chance to try again. However, an extra 8 hours of practice with an instructor at the driving school will be required before you can retake the driving license practical test in Luxembourg. This applies to every failure.
By the way, during your exam, you will get points for the right moves, and lose them for mistakes. This is exactly how I failed my first driving test! After we drove the route, the inspector told me about all the errors I made: once I drove too close to the wall, another time – hit the brakes too late. All these details lowered my total score and I failed. On my second attempt to take the driving exam, I was trying to go slower, so I make no mistakes. And it was a success! Though the examiner told me there is no need to drive like a turtle: of course, it's not a crime, but it's usually rather uncomfortable for other drivers.
The first driver's license, to be issued shortly after a driver successfully passes the final practical exam, will be time-limited. They are only valid for 2 years and are considered a training or probationary license.
Within 24 months, the freshly licensed driver will have to navigate the rules of the road as well as complete several important tasks.
Closely follow the traffic rules
A special training booklet with 8 tear-off pages must be kept and carried with the driver, on which the driver's violations committed during that time are recorded.
Learn to navigate risks
Oftentimes, road situations can turn out not to be in your favor. Therefore, new drivers are required to take a one-day course in extreme driving in their first two years of practice.
Apply for the replacement
Although said courses can be taken at any time 3 months after you get your probationary license, you will need to wait until the training period of 24 months has expired to fulfill your application with the SNCA.
Extreme driving courses
Three months after obtaining a probationary driver's license and at least six months before the training period ends, drivers must take a compulsory one-day extreme driving course. It includes both practical and theoretical elements and is taught in English, French, Luxembourgish, German and Portuguese at a special center in Colmar-Berg.
1 day
classes run from 8:30 a.m. to 4:30 p.m. and include a one-hour lunch break
5 languages
extreme driving course is offered in all popular languages
252 euros
the course price depends on the day of the week: from Tuesday to Friday it is 226 euros
How to enroll for an extreme driving course?
In order to take a one-day training course, contact the Centre de Formation pour Conducteurs (Colmar-Berg). You can do this in several ways:
Although an application for a permanent driver's license can be submitted at any time during the training period after completing the course in Colmar Berg, a permanent license will still not be issued until one month before the expiration of the probationary license.
10 years
a permanent driving license is valid in Luxembourg
5 years
a driver's license is valid if it includes heavy vehicle categories
Driving the motorbike
While driving in Luxembourg, you can also drive light motorcycles (≤125 cm3), subject to a few conditions: first and foremost only within the territory of the country, as long as you have a category B driver's license.

Experience
at least 2 years of a driving experience and license ownership are required

Training
7 hours of motorcycle program training in an authorized driving school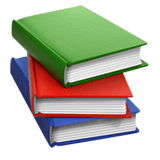 Rules
the authorization is valid only in the territory of the Grand Duchy of Luxembourg

Frequently Asked Questions (FAQ)
Who can get a driver's license in Luxembourg?
Residents and non-residents of the country can obtain a driver's license on the national territory. When driving a passenger car (category B), the main requirements are that the candidate is in good health, free from addictions, and of legal age.
How much money and time does it take to get a driver's license?
In Luxembourg, the time you spend on theory and practice at a driving school often depends on your schedule. With two classes a week and a couple of extra hours of practice, you can master the program in 7 months.
As for financial costs, you will need to invest 2-3 thousand euros to get your license, depending on the hours of practice required and the rates at the school you like.
Note that a permanent license is different from a probationary license, and you'll need another 2 years of the experience on the road to obtain it.
Can I drive a motorcycle in Luxembourg without a license?
Provided you have a category B license for a passenger car and you have been driving for more than two years, you do. Still you will be required to take a 7-hour course at a driving school on driving light motorcycles. Once you have completed the course, you can drive light motorcycles in the country.
Copy link