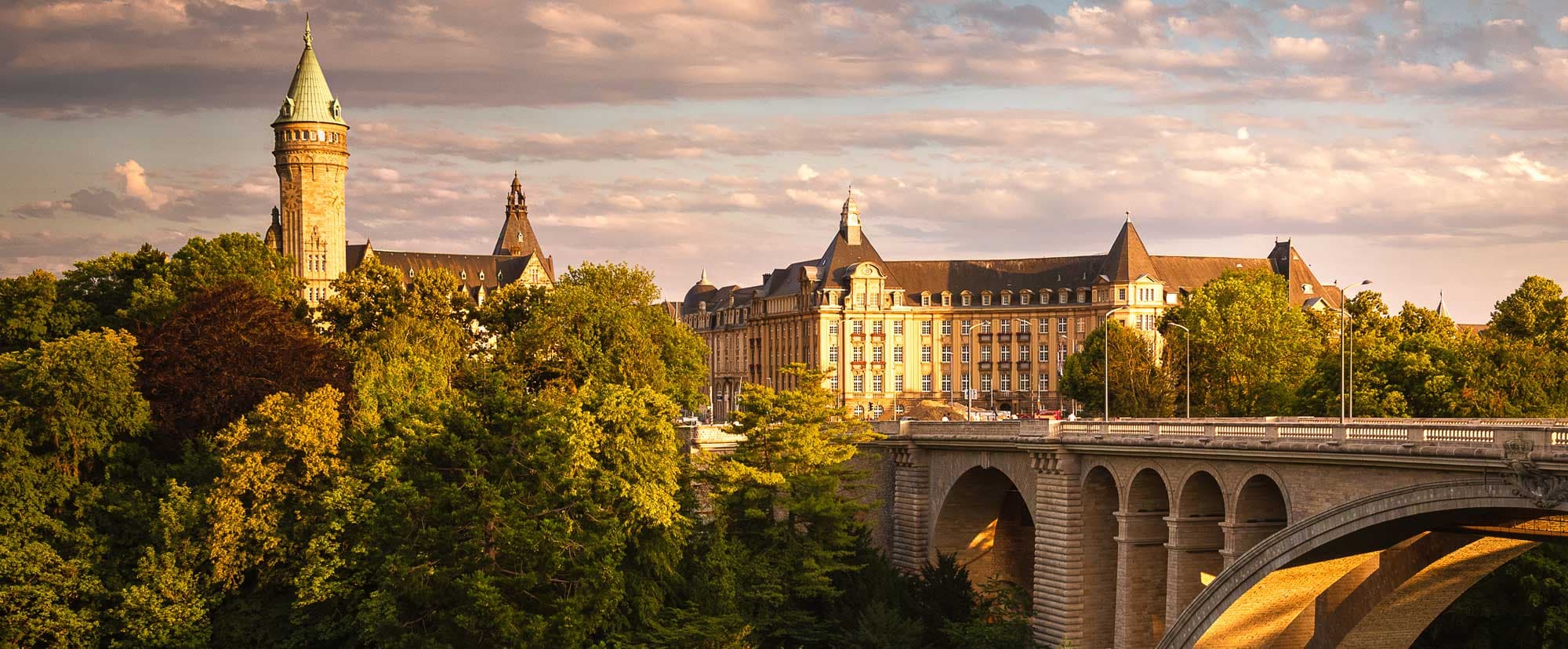 How to obtain a driving license in Luxembourg
Anyone who intends to drive in the territory of the Grand Duchy will need a valid Luxembourg driving license. They can be obtained both by residents and non-residents, and the procedure is basically the same for them.
Obtaining a new driving license in Luxembourg
It is only possible to obtain a license for driving a private car in the Grand Duchy from the age of 18 years old. It is possible to start the training course earlier, as long as you have the written consent of a parent or guardian.
First of all, a candidate for a driver's license must undergo a medical examination.
License is not available to those who:
Suffers from arrhythmia or angina pectoris.
Is addicted to alcohol or drugs substances.
Not addicted to alcohol or substances, but uses them in quantities that affect driving negatively.
| | |
| --- | --- |
| Name of the driving school | Website |
| A PLUS | www.autoecoleaplus.lu |
| ABC | www.abc-fahrschoul.com |
| BEL'AIR | www.autoecole.lu |
| BORMANN | www.bormann.lu |
| CAMION-ECOLE WALLHEIMER PATRICK | www.camionecole.lu |
| CLOCHE D'OR | www.autoecoleclochedor.lu |
| DAN | www.autoecoledan.lu |
| DANI | www.dany.lu |
| FATIMA | www.autoecole-fatima.lu |
| LISA | www.aelisa.lu |
| MAYER | www.mayer.lu |
| MIKE | www.autoecolemike.lu |
| ROBERTO | www.roberto.lu |
| TOM | www.autoecoletom.lu |
| YANN | www.autoecoleyann.lu |
There are about 40 recognized Luxembourg driving schools; you can find a list of all of them on the website of
If a particular school does not suit you, you can change it even during training, which is not forbidden. Simply enroll in a new driving school with your student certificate.
Training is not free of charge. The price varies depending on the school. On average the price is about 200 euros. This amount includes a one-time fee of 30 euros for the exam.
What documents are required
The driving school will help the candidate to complete the license application and submit it to the National Highway Traffic Licensing Office (Service des permis de conduire, SNCA).
The applicant (or his/her guardian, if the candidate is a minor) must sign this application. The following documents should be attached to it:
A recent photo. Passport format, full-face, 45×35 mm.
Medical certificate issued not more than three months ago.
Proof of exam fee payment of 30 euros.
Passport or ID-card copy.
For minors: a copy of the guardian's passport or ID card.
For adults: a criminal record certificate on form №4.
For those who have lived in Luxembourg for less than 5 years: a certificate of criminal record from the previous country of residence.
Training at a driving school in Luxembourg
The study process usually includes two parts: theory and practice.
Theory
After entering the driving school, the student will first attend a theoretical course. During this stage of driving learning they will study the traffic rules of the Grand Duchy — Code de route.
Students can study the theory in Luxembourgish, French, German, Portuguese, or English. If the student does not speak any of these languages, he or she will be offered an interpreter. However, it is best to find and hire an interpreter on your own.
A first-time driver needs at least 12 hours of theory. This is enough to drive a car or motorcycle.
But if you want to get a higher category license, such as for driving a truck or bus, the training will take longer.
SNCA test
At the end of the theoretical course, a final SNCA test will take place. The test is entirely digital and is available in Luxembourgish, French, German, Portuguese, or English. Participants use a computer to answer the questions of the test. Alternatively, it is also allowed to pass the exam orally.
Three locations are available for the SNCA test in Luxembourg:
Sandweiler on Tuesdays;
Diekirch on Wednesdays;
Esch-sur-Alzette on Thursdays.
The candidate will only be allowed to take the test if he or she provides a student certificate of a completed theoretical course and an identification document.
If the student failed the test, he will have to study the theory all over again, and complete at least 6 full lessons. As well as pay another fee of 30 euros. The same applies to those who sign up for the exam and then do not show up without a good reason.
Practice
In order to obtain a Luxembourg driver's license, the candidate must spend at least 16 hours of driving practice on the road with the instructor. Only after the obligatory time is done, the student can take the exam.
Driving school is responsible for signing the student up for a practical test. The driving exam takes place at one of the several SNCA testing centers across the country. The student takes the test in the same car that was used for the training.
During the examination, you have a score of points: if you make a mistake, the points are subtracted. If you fail to achieve the required score, you fail the practical exam. This means that you have to study for at least 8 more hours before you are allowed to try again.
Probationary license
Once you pass the exam, you are given a first driver's license for two years. And you start your probation period as a driver in this country.
To pass this period successfully, two conditions must be met:
No more than 8 traffic violations
The number may vary depending on the seriousness of the specific offense and can only be less, but no more than eight. Violations are marked in a driving training booklet, which first-time drivers must always have with them.
Take one-day extreme driving course
A one-day course takes place at the training center in Colmar-Berg. You can do it as early as three months after getting your license.
As long as requirements are met, 23 months after receiving a probationary license, a driver can exchange it for a permanent license. They are valid for 10 years for light vehicles.
Driver's license exchange for EU citizens and third-country residents
Citizens of the European Economic Area (EEA) do not need to change their license issued in the EEA. They are automatically recognized in Luxembourg. However, you can exchange it for a Luxembourg driving license at any time without having to take a test.
If your driving license was issued outside the European Economic Area, you have one year after moving to Luxembourg to replace it with a Luxembourg driving license. Depending on the category, you may be required to take a test. If you don't, you could be fined 74 euros!
Young drivers with a category B license obtained less than two years ago must attend a one-day training course at the training center in Colmar-Berg. This is compulsory for all licenses issued inside or outside the European Economic Area.
How to change the driving license in Luxembourg
You can apply immediately upon arrival in Luxembourg or within one year of taking up residence in the country. During this year, you can use your foreign license to drive in Luxembourg, but be prepared to be checked and fined if you miss the deadline.
To replace your foreign driving license with a Luxembourg driving license, contact the SNCA Driving Licence Service in Sandweiler.
You will need to do the following steps and present the documents:
Fill in a special application form at the SNCA driving license office.
Present a valid copy of both sides of your foreign driving license.
Submit a passport-size photograph.
Obtain a certificate of residence from the local authority, issued within the last month.
Submit a copy of a valid identity card.

Frequently Asked Questions (FAQ)
Who can obtain a driving license in Luxembourg
Anyone over the age of 18, and has no conditions that affect the safety of driving.
How to get a Luxembourg driver's license
You must enroll in the driving school, pass the theory and practice exams, and then receive a temporary (probationary) license.
Afterward, you must complete a mandatory period, during which you should not commit any serious traffic violations, and take a one-day extreme driving training course.
After that, you can get a permanent Luxembourg driver's license.
How to choose a driving school in Luxembourg
There are 40 approved schools; you can see a complete list at
snca.public.lu
. However, if you are not happy with a particular school, you may change it during your studies. Simply sign up for a new driving school with your student certificate.
Copy link