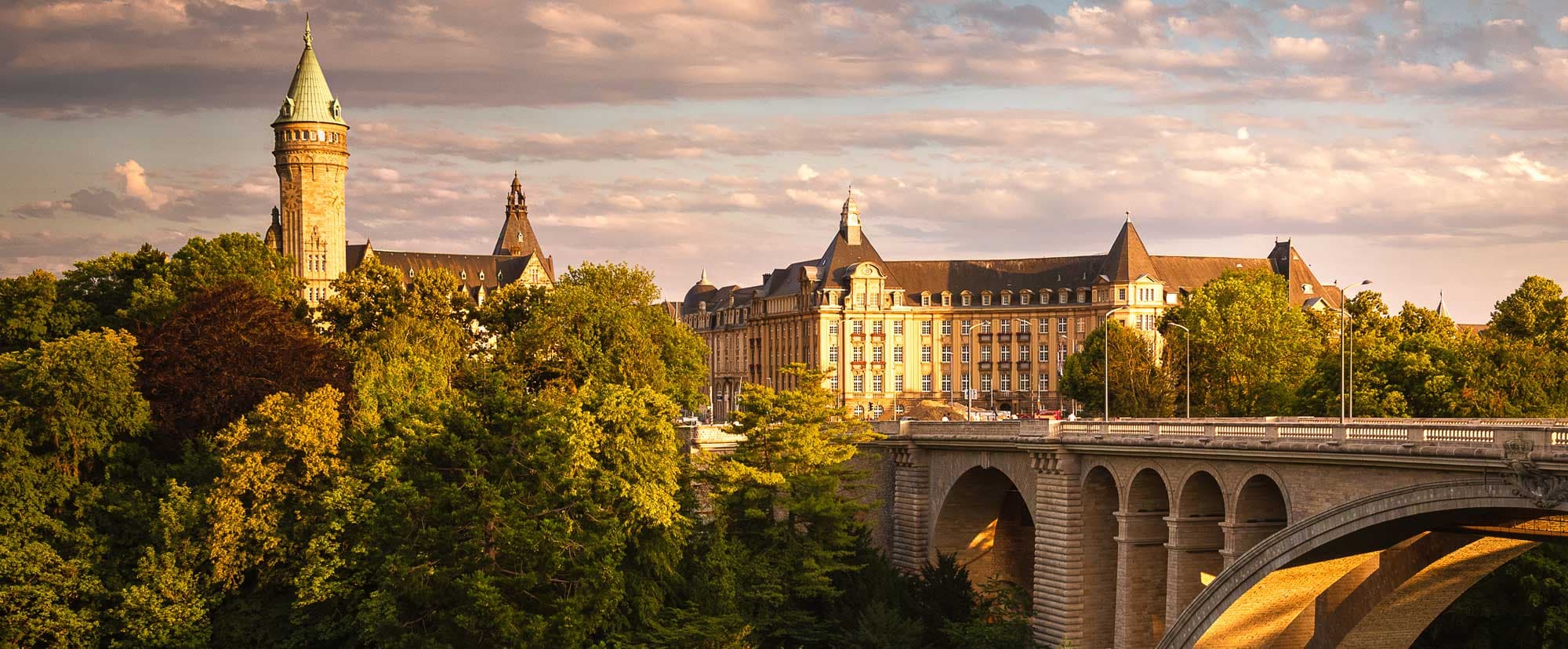 Massage in Luxembourg: wellness and relaxation
Massages have gained immense popularity as a means to enhance both our physical well-being and overall beauty. These therapeutic treatments offer a rejuvenating escape from the stress and demands of modern life, providing a multitude of benefits for our bodies and minds.
Luxembourg's top massage spots are here to meet your needs if you're looking to melt away stress, relieve muscle tension, or enjoy a little self-care. In this article, we've put together a hand-picked list of the 10 best places to get a massage in Luxembourg, each offering a unique experience.
What types of massages are available in Luxembourg
Luxembourg offers a diverse range of massage techniques to cater to individual needs and preferences. Want answers quickly? Here are a few recommendations before the article.
For those seeking deep relaxation and wellness, Maanos is a go-to destination, where skilled therapists specialize in delivering rejuvenating experiences that ease tension and restore balance to the mind and body.
If you're intrigued by the Ayurveda ancient healing practices, Sun Massages offers authentic Ayurvedic massages that utilize aromatic oils and precise techniques to promote holistic well-being.
Body enthusiasts may find sports massage just for them in Onde Alpha, renowned for its specialized sports massages designed to enhance performance, prevent injuries, and aid in post-workout recovery.
The average price for an hour of deeply relaxing massage in Luxembourg is around 60-80 euros.
These are just a few examples of the diverse range of massage types and salons available in Luxembourg, in the following sections, we will delve into some of the most common types of massages available, and the best places to go to.
💆🏻 Deep relaxation and wellness massage
One of the most sought-after massage experiences in Luxembourg is deep relaxation and wellness massage. Designed to melt away tension and promote a profound sense of relaxation, this technique focuses on restoring balance to the body and mind.
The deep relaxation and wellness massage not only offers immediate relief from physical and mental strain but also has long-lasting benefits, including improved circulation, enhanced sleep quality, and increased energy levels.
👳🏽 Ayurvedic massage
Ayurvedic massage, also known as abhyanga, is derived from the ancient Indian system of holistic medicine that has been practiced for over 5,000 years. Ayurveda encompasses various components such as yoga, herbal medicine, aromatherapy and others. The term comes from the Sanskrit words ayur (life) and veda (knowledge or science).
By focusing on the body's seven energy centers, Ayurvedic massage aims primarily to restore balance. The therapist applies pressure to specific points along the energy pathways, facilitating the harmonious flow of vital energy throughout the body.
🏋🏻 Sports massage
Whether you're a casual weekend athlete or a seasoned pro, the sports massage is undoubtedly a valuable resource. Scheduling a sports massage after a workout session is beneficial. The rapid and invigorating movements of the massage help to warm up the muscles, increase blood circulation, and prepare the body for action or help fight tension in muscles.
🤰🏼 Prenatal massage
Pregnancy-oriented massage can alleviate back pain and sciatic nerve discomfort, it helps to release tension in the muscles, promoting overall comfort. Another advantage of prenatal massage is its ability to boost the immune system through lymphatic drainage.
Of course, gentle touch improves the connection between the mother and baby during this time as well. In addition, it can provide relief for leg pain, a common discomfort experienced during pregnancy. By targeting the legs and improving blood circulation, the massage can alleviate swelling and reduce discomfort in this area.
Where to go for a massage in Luxembourg
When it comes to finding the perfect massage and SPA place in Luxembourg, you'll discover a wide array of options. Many massage and wellness centers throughout the city offer a diverse range of massage techniques.
In this section, we will explore some of the top massage and wellness centers in Luxembourg, highlighting their specialties and unique offerings to help you find the best massage in Luxembourg according to your needs.
Maanos: massage therapy
Maanos is dedicated to providing personalized massage experiences tailored to each individual. From the moment you arrive, their knowledgeable and skilled massage therapists utilize their extensive expertise to collaborate with you, ensuring that every session meets your specific expectations. Additionally, at the beginning of each session, regardless of the chosen service, you have the opportunity to define the areas you wish to address and those you prefer to avoid.
At Maanos, the pressure applied during the massages is also adjusted accordingly. For a relaxing massage, the pressure can be lighter on the legs and firmer on areas of tension in the back. When it comes to relieving muscle contractions and discomfort, the therapists employ deep, specific techniques and maneuvers to provide immediate and long-lasting relief in targeted areas. Moreover, for athletes and those accustomed to more intense massages, Maanos offers specialized techniques, including the controlled use of the elbow.
Prices range from 55 euros to 145 euros for single-person massages.
Wellness4Ever: holistic approach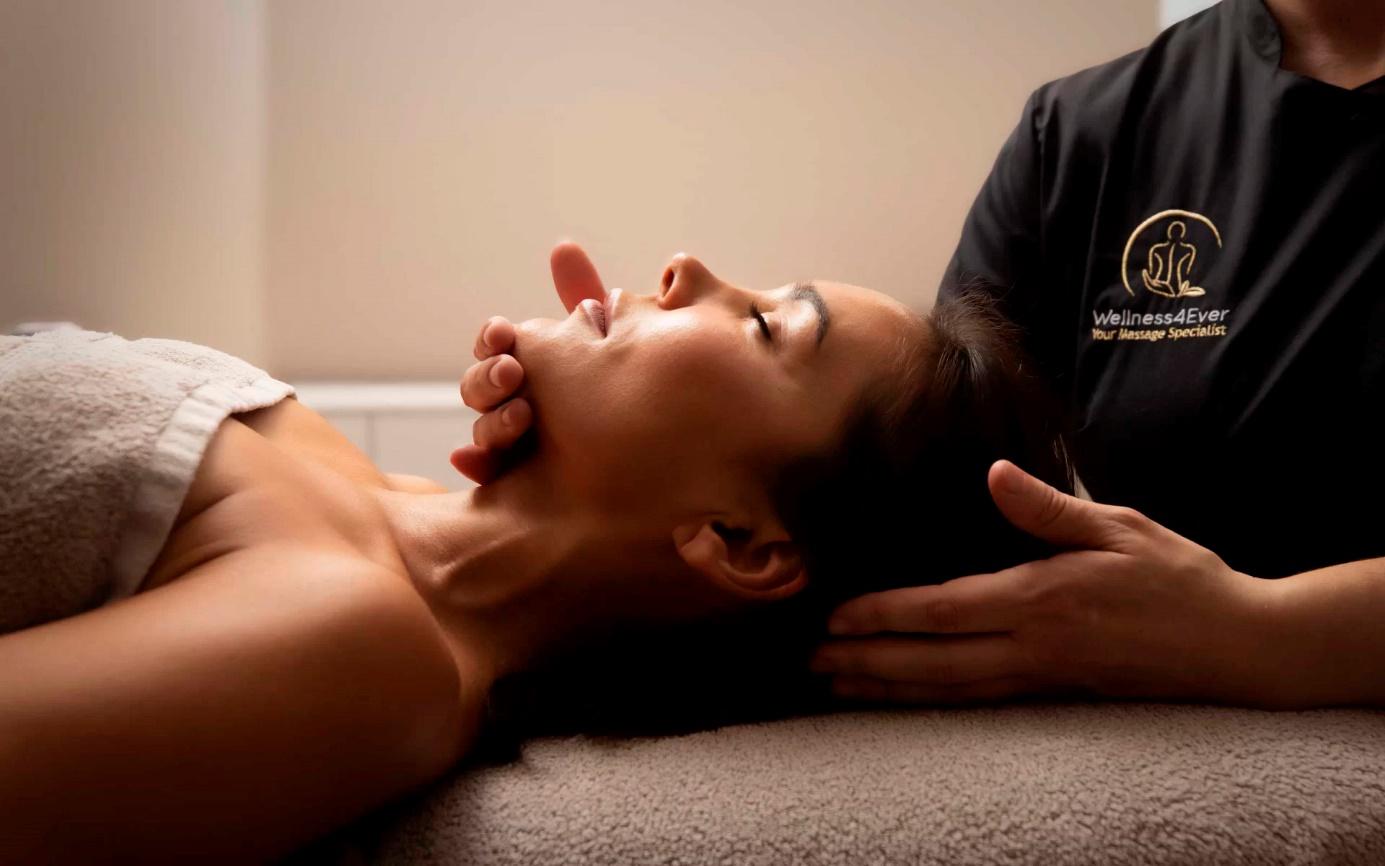 Wellness4ever is a Luxembourg massage and wellness center that offers the most common massage options like relaxing massages, back massages, sports massages, and prenatal massages, they also provide some unique and lesser-known treatments.
One such offering is the Hot Wax Massage. Highly skilled therapists at Wellness4ever use a selection of candles infused with essential oils, emitting captivating scents of lavender, vanilla, and rose oil.
Another specialty is Facial Massage, designed to deeply drain the facial tissues and reduce fatigue while smoothing the skin. Regular facial massages improve blood circulation, relax facial muscles, and relieve facial tension, particularly around the eyes.
Prices range from 55 euros to 160 euros for single-person massages.
Sun Massages Luxembourg: private spot for relaxation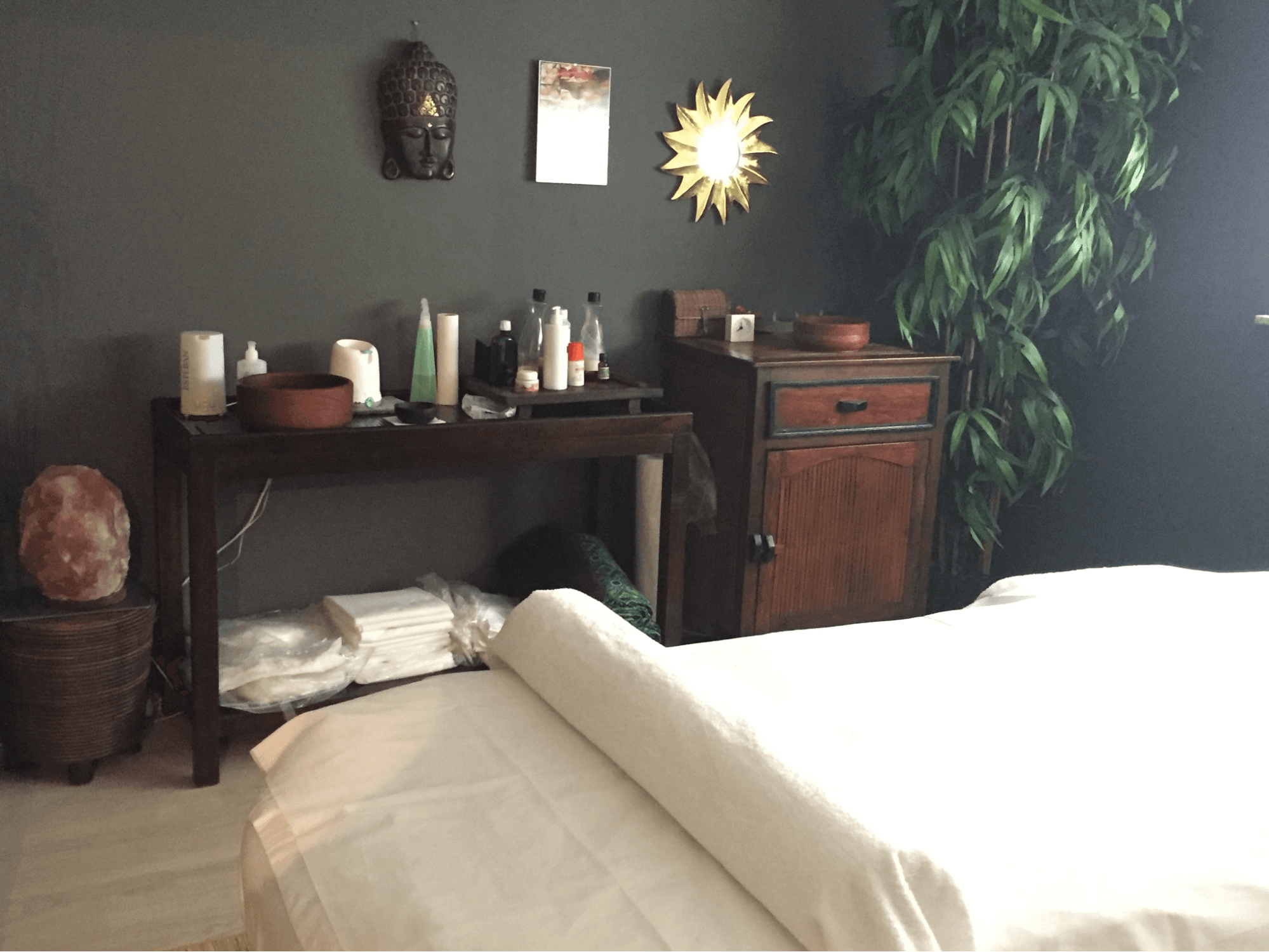 Sun Massages is led by Sun Mee Lanners, a certified massage therapist. Sun Mee brings her passion for well-being techniques to her practice, specializing in medical pedicures and renowned for her high-quality deep and relaxing massages.
Notably, Sun Massages excels in foot massages, but they are not limited to these as they have an impressive variety of massage options coming from all over the world. Their offerings stand out with a selection of more exotic massages, including the Hawaiian Lomi-Lomi massage, the Shiatsu head massage, herbal pouch massages, and the soothing warmth massage of Lava Shells. Finally, Sun Massages it's also a great option for those looking for an Ayurvedic massage in Luxembourg.
Prices range from 60 euros to 210 euros for single-person massages.
Oxyzen: naturopathy and kinesiology in Luxembourg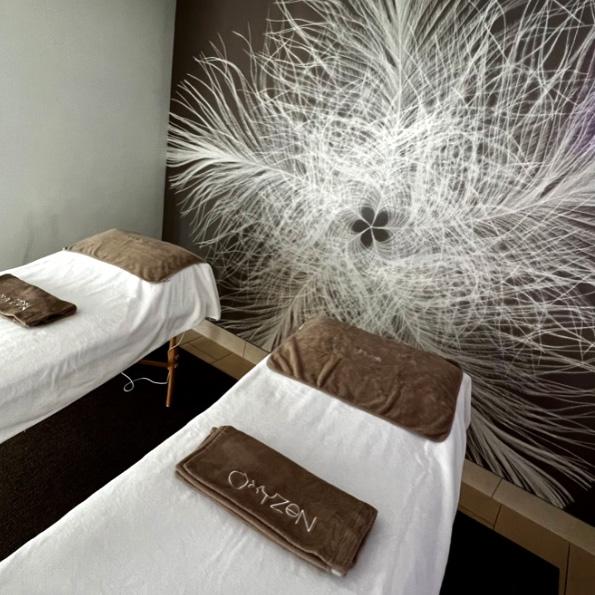 Oxyzen is a wellness space in Luxembourg that encompasses Massage, Kinesiology, Naturopathy, and overall well-being. Founded in February 2009 by Cédric Heitz, a Naturopath, and Philippe Alonso, a Kinesiologist, Oxyzen offers a wide range of massages alongside their Naturopathy and Kinesiology services.
Naturopathy is a holistic approach to health, combining natural healing methods to maintain and restore the body's self-healing capacities, allowing the vital force to flourish. And Kinesiology, originating in the U.S. in the 1960s, is a therapeutic technique that utilizes muscle testing to identify and correct energy blockages.
Prices range from 84 euros to 159 euros for single-person massages.
Onde Alpha in Differdange: massages at the workplace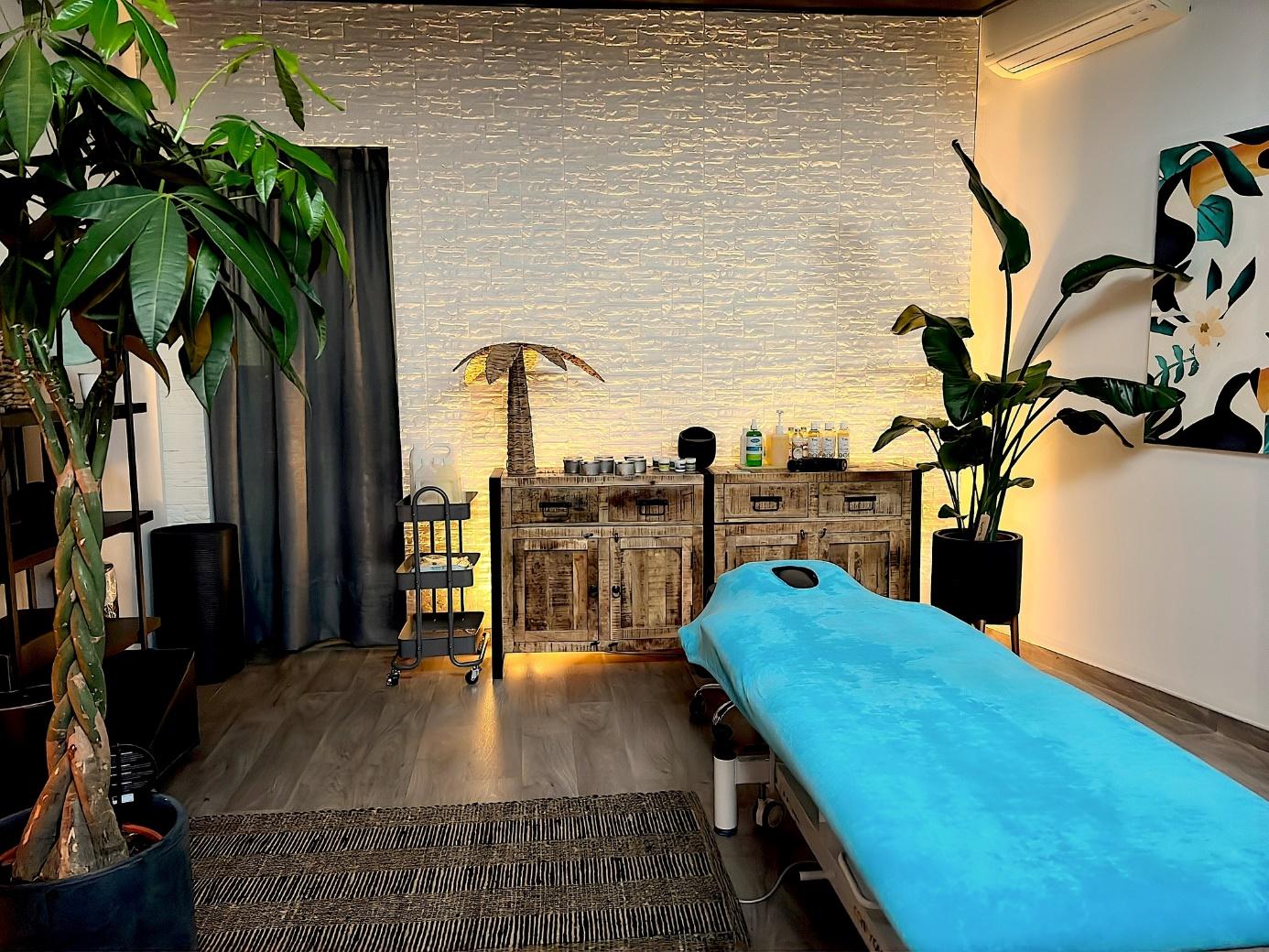 Onde Alpha Massothérapie, a Luxembourg massage center located in Differdange, opened its doors in November 2021, offering a tranquil and welcoming environment for wellness in Luxembourg. A highlight of Onde Alpha is that they offer in-home and in-company massages.
For business owners in Luxembourg, the benefits of engaging a professional masseur in the workplace are numerous. Beyond demonstrating care and consideration for employees, offering massages in the workplace showcases a genuine commitment to their well-being. Onde Alpha offers an opportunity for employers to nurture a positive work environment, promote employee well-being, and ultimately improve productivity.
Prices range from 45 euros to 145 euros for single-person massages.
Just Zen: Jason Edwards own cabinet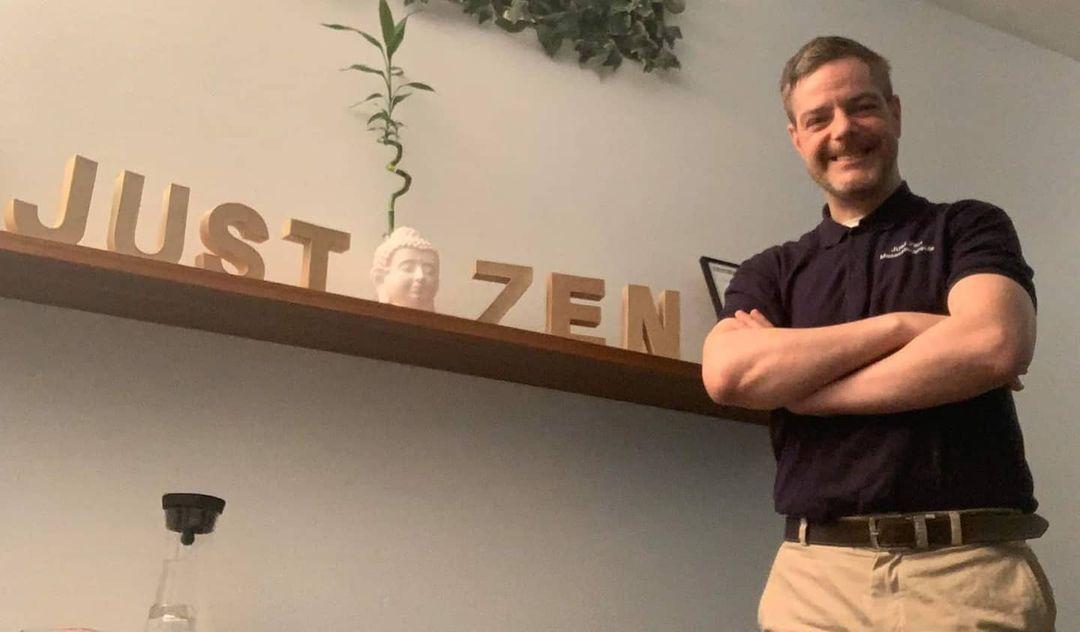 After years of experience in the healthcare field, Jason Edwards felt a wind of change in his professional life and decided to venture out on his own. In 2017, he founded Just Zen, driven by his passion for various disciplines such as Massage Therapy, Osteopathy, Naturopathy, and Nutrition Coaching.
At Just Zen, Jason prioritizes a diversified approach. His goal is not only to address the root cause of issues but also to equip clients with the necessary tools to prevent their problems and pains from recurring. With his expertise in multiple disciplines, Jason offers not only a variety of massage techniques but also services in naturopathy, phytotherapy, aromatherapy, relaxology, and nutrition coaching.
Prices range from 60 euros to 100 euros for single-person massages.
Eveilenergie: massage closer to Belgium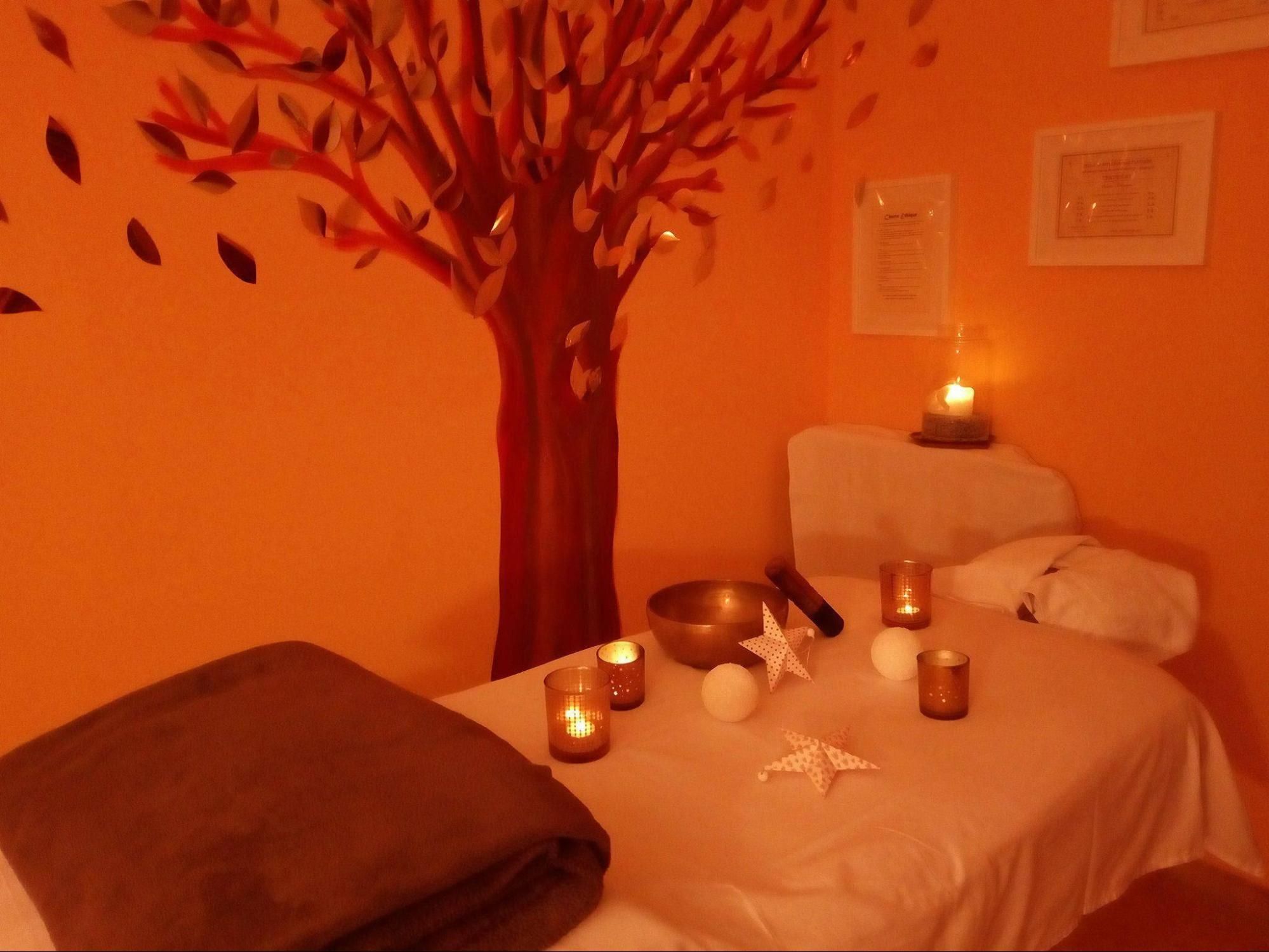 Located just outside of Luxembourg, Eveilenergie is founded by Caroline Thomas, a dedicated practitioner. Eveilenergie provides professional and high-quality massages that target both physical and mental stress.
Eveilenergie stands out for its extensive range of massage offerings inspired by different regions of the world, they also provide specific body-focused treatments and prenatal and postnatal massages. In addition, Eveilenergie provides energy-based services such as Reiki, Access Bars, and Akashic Records readings.
Prices range from 25 euros to 150 euros for single-person massages.
Massages Wellness: audience choice award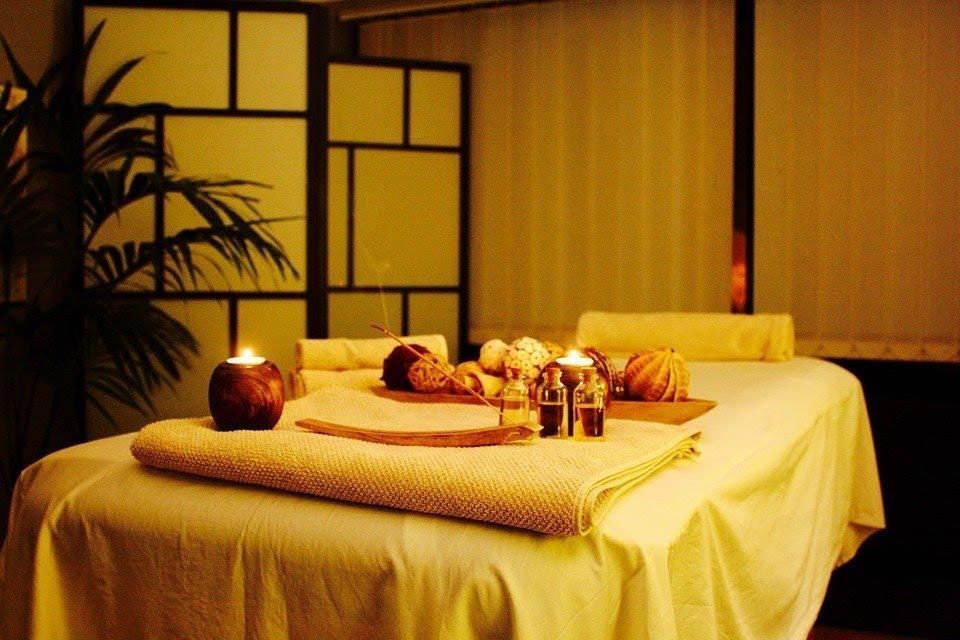 Massages Wellness specializes in a select range of massages, including relaxing massages, invigorating massages, chair massages, hot stone massages, and prenatal massages. While their offerings may be limited in variety, what sets them apart is their exceptional reputation and high ratings on social media platforms.
With five-star reviews on Google and Facebook, Massages Wellness has garnered a strong following of satisfied clients. Their social media profiles feature numerous photos and testimonials from happy customers, further highlighting their commitment to providing an excellent massage experience.
Prices range from 45 euros to 135 euros for single-person massages.
Sabai Thai Massage in Luxembourg: authentic therapy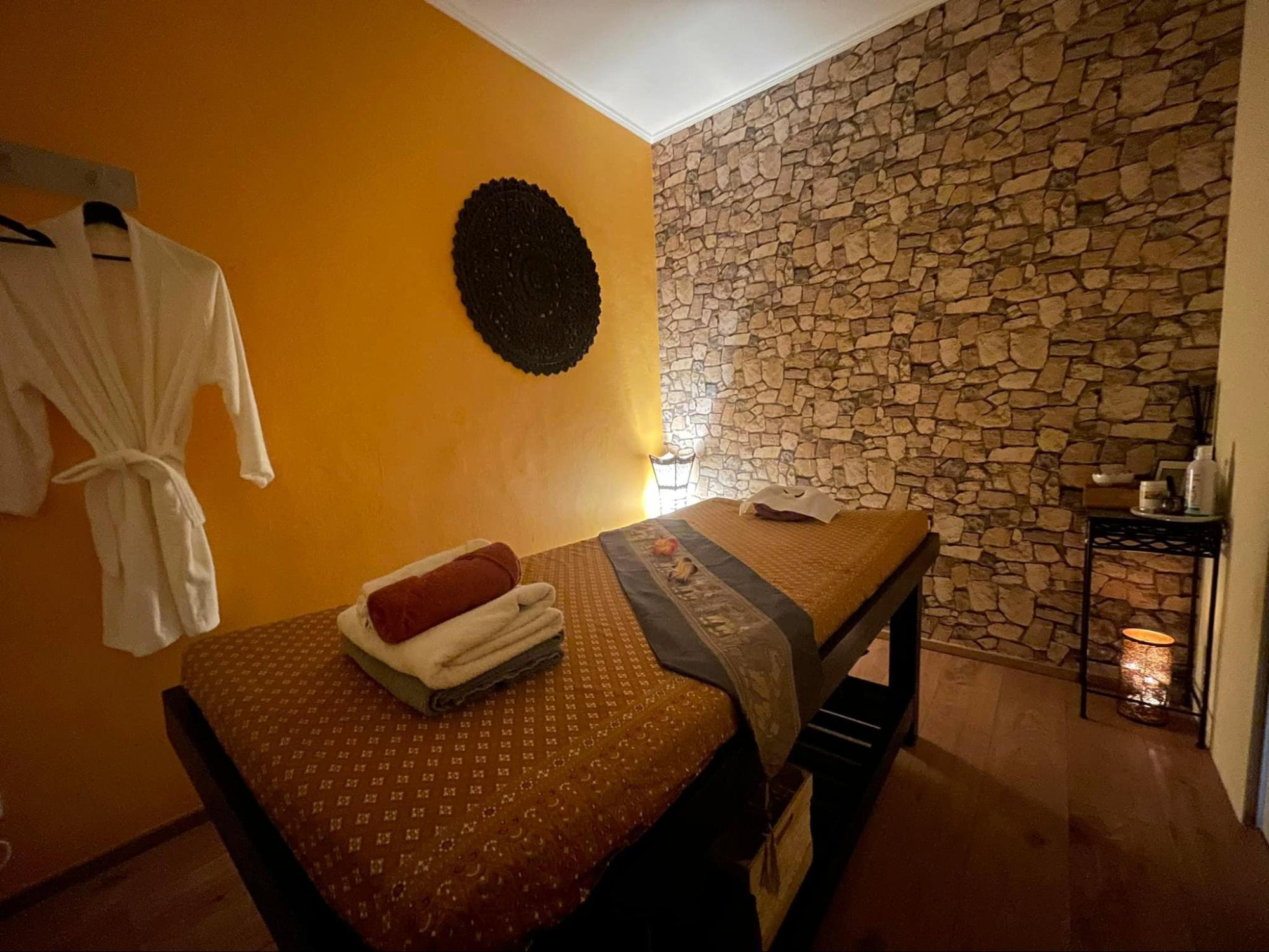 Sabai Thai Massage is a dedicated provider of authentic Thai massages in the Luxembourg area. With a full-time Massage Therapist at the helm, they offer a holistic approach to healing and firmly believe in the body's innate ability to restore itself through natural and alternative methods.
Backed by over 10 years of experience in the field, Sabai Thai Massage ensures that every session is delivered with a deep passion for the craft and a commitment to professionalism.
Pricesrange from 70 euros to 150 euros for single-person massages.
Relax Thai Massage: relax in Remich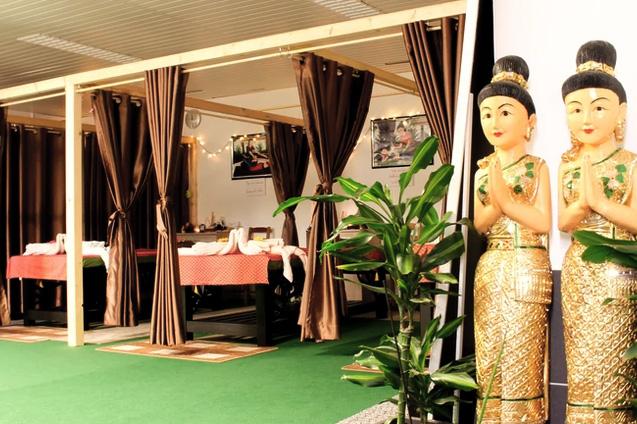 Relax Thai Massage in Remich specializes in authentic Thai massages. At Relax Thai Massage, you can trust the expertise of a certified and professional masseuse who has been practicing Thai massage for several years.
There is currently a special offer on the purchase of multiple massages: if you buy 6 massages you get half an hour free, if you buy 12 massages you get an hour extra.
Pricesrange from 35 euros to 95 euros for single-person massages.

Frequently Asked Questions (FAQ)
What types of massages are available in Luxembourg
Luxembourg offers a wide range of massage options to cater to diverse needs and preferences. You can find popular choices such as relaxing massages, deep tissue massages, sports massages, prenatal massages for expectant mothers, and foot reflexology massages.
Additionally, there are specialized massages like Ayurvedic massages inspired by ancient Indian healing traditions, hot stone massages that utilize heated stones for deep relaxation, and Thai massages that combine stretching and pressure techniques.
How long does a typical massage session last
The length of a typical massage session can vary depending on a number of factors, including the type of massage, your specific needs and the massage therapist's practice. In general, massage sessions can last from 30 to 90 minutes. For a quick relaxation session or to target specific areas, a 30-45 minute massage may be sufficient.
If you prefer a more extensive treatment or would like to work on several areas of the body, a 60-90 minute session may be more appropriate. It's important to share your preferences and goals with your massage therapist, as they can recommend the ideal duration to ensure you get the maximum benefit and a fulfilling massage experience.
How much does a massage session cost in Luxembourg
In Luxembourg, the cost of a massage session can vary depending on various factors. On average, you can expect the minimum price for a massage session to be around 55 euros, while the maximum price averages around 145 euros.
However, please note that these are general price ranges and may vary depending on the specific massage center, therapist, and the type and duration of the massage. It's always recommended to contact the massage center directly to inquire about their pricing structure and any potential discounts or promotions they may offer.
Sources: www.santemagazine.fr, www.doctissimo.fr
We took photos from these sources: Wellness4ever website Sun Massages Facebook page Oxyzen on Google Maps Onde Alpha Facebook page Just Zen Instagram page Eveilenergie Facebook Page Massages Wellness Facebook Page Sabai Thai Massage Facebook page Relax Thai Massage website
Copy link