Main focus
Liberal policies, Sustainable governance, Democratic Party affiliation, Progressive leadership.
Yuriko Backes, born in 1970 in Kobe, Japan, is a distinguished Luxembourgish politician currently serving as the Minister of Finance since 2022. As a prominent member of the Democratic Party, she has taken the helm of Luxembourg's financial sector during a tumultuous period marked by soaring inflation.
Prior to her ministerial appointment, Backes embarked on a successful diplomatic career, holding pivotal diplomatic roles and serving as a diplomatic advisor to Prime Ministers Jean-Claude Juncker and Xavier Bettel.
Biography
Yuriko Nadia Backes was born on December 22, 1970, in Kobe, Japan, to Luxembourgish expatriate parents who were residing in the country at the time. After a brief stint in Germany, her family returned to Japan, where they settled in the Tokyo region, marking the backdrop of her formative years. Yuriko Backes embarked on her educational journey at the Canadian Academy International School in Kobe, where she earned her International Baccalaureate diploma in 1989.
Following her graduation, she ventured to London to further her studies, enrolling at the prestigious London School of Economics, where she earned her bachelor's degree in international relations in 1992. Her academic pursuits continued as she pursued a master's degree in Japanese Studies at the School of Oriental and African Studies in 1993.
Building on her diverse educational background, she further honed her expertise with a Master's in European Political and Administrative Studies from the College of Europe in Bruges the following year. These educational milestones laid the foundation for her future career in diplomacy and politics.
Empowering women is not just a personal or political pursuit, it is a core element for economic growth and sustainable development. With this task force, Luxembourg reaffirms its commitment to leveraging the financial sector for positive impacts in the world.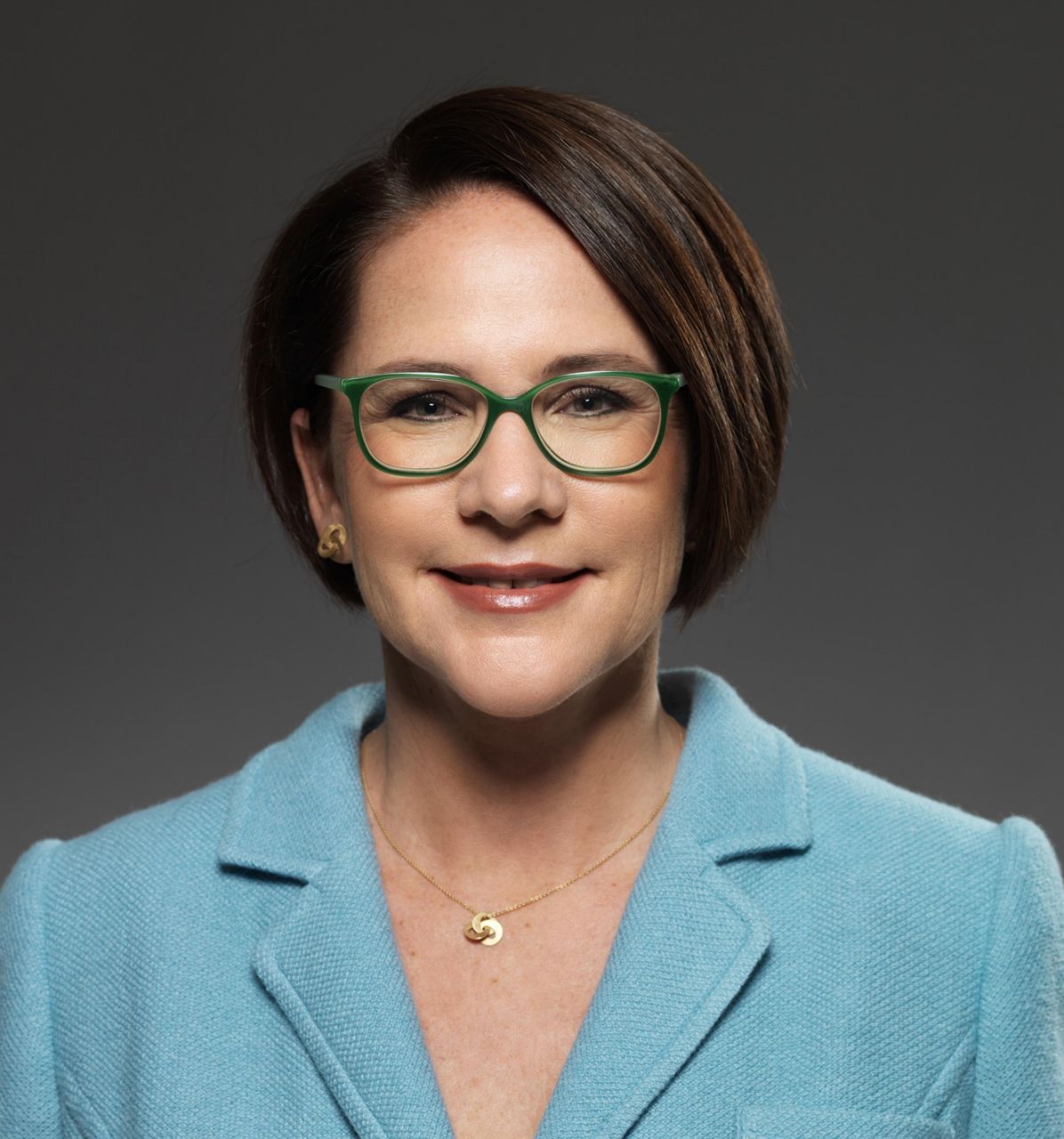 Yuriko Backes, Minister for Finances, September 5, 2023, on the launch of Luxembourg Gender Finance Task Force
Achievements
Yuriko Backes, initially expecting a relatively straightforward tenure as Finance Minister, found herself facing significant challenges due to the Russian invasion of Ukraine, which exacerbated the inflation crisis in Luxembourg. In response to these pressing issues, she took several important measures.
Energy crisis and inflation
She spearheaded a comprehensive approach to address the energy price surge, implementing a series of support programs known as "Solidaritéitspak 1.0," "Solidaritéitspak 2.0," and "Solidaritéitspak 3.0." These initiatives, backed by a budget exceeding 2.5 billion euros, aimed to counter inflation, stabilize energy prices, maintain wage indexing, boost purchasing power, and enhance business competitiveness. Key measures initiated by the Ministry of Finance included capping gas and electricity tariffs, fuel subsidies amounting to 310 million euros, an energy tax credit benefiting 640,000 individuals, a 260-million-euro economic conjuncture tax credit, and a fiscal bracket adjustment for inflation at a cost of 300 million euros annually. Additionally, the value-added tax (VAT) rates were temporarily reduced by 1%, with the standard rate dropping from 17% to 16%, the intermediate rate from 14% to 13%, and the reduced rate from 8% to 7%.
Support for Ukraine
Yuriko Backes demonstrated unwavering support for Ukraine and European solidarity against Russia. Luxembourg committed 188 million euros for 2022 and 2023, primarily for military equipment and refugee assistance. The country actively participated in formulating and enforcing 11 EU sanctions packages targeting Russia, freezing 6.2 billion euros in assets of entities designated by Luxembourg operators. These measures aimed to cut Russia's sources of financing swiftly and effectively for its ongoing military efforts, preventing further escalation of the conflict.
Yuriko Backes' achievements extended beyond crisis management, encompassing a diverse range of financial objectives geared toward securing Luxembourg's future. Here are some notable achievements in various financial domains:
Balanced fiscal policy
Under her leadership, Luxembourg honored commitments to debt control and maintaining the triple-A credit rating. Despite economic challenges, the national debt remained under 30% of GDP, standing at 24.7% currently, affirming Luxembourg's position among EU states with the lowest debt ratios.
Innovative financial hub in Luxembourg
Backes actively worked to develop, diversify, and modernize Luxembourg's financial sector. She conducted financial missions in 9 countries and engaged with key industry players, strengthening ties with global economic centers. Negotiating 50 European financial services texts, her approach emphasized regulatory excellence and innovation. Luxembourg, a leader in EU investment funds, faced global competition. Backes championed legislation to modernize Luxembourg's fund "toolbox," enhancing the appeal and competitiveness of the financial center.Anticipating digitalization, Luxembourg enacted blockchain-focused laws, positioning itself as a pioneer in digital assets. With a thriving FinTech ecosystem comprising 280 companies, Luxembourg emerged as a hub for financial innovation.
Sustainable finance leadership
Luxembourg ranked 5th globally and 2nd in the EU for green finance. Hosting 43% of European ESG funds, it excelled in environmental and social priorities. Initiatives like the Green Earth Impact Fund with a 25-million-euro allocation in 2023 demonstrated Luxembourg's commitment to mobilizing private investments for sustainability.
Attracting talent to the country
Recognizing the importance of qualified talent, Backes implemented measures to attract skilled professionals. In 2023, the impatriate regime was made more attractive, aiming to ease the hiring of talent from distant regions. Additionally, the "Participative Bonus" regime was expanded, enhancing the attractiveness of companies as employers. A significant budget increase for Luxembourg for Finance in 2023 was allocated to talent attraction initiatives.
Gender-inclusive finance
Promoting gender equity in finance, Backes launched Luxembourg's Women in Finance Charter, with 70 companies pledging to enhance female representation in leadership. A strategic partnership with 2X Global and the formation of a Gender Finance Task Force furthered gender-focused financial actions.
Realistic and sustainable taxation
Amid unforeseen events like the pandemic and the Ukraine conflict, Backes laid the groundwork for future fiscal stability. Adjustments to personal income tax, including increased child tax credits, and modernizing the meal voucher system exemplified social equity.
International relations
Backes fostered Luxembourg's ties with Asia. Meetings with Japanese CEOs in April 2022 and discussions with Chinese financial leaders in May 2023 underscored economic cooperation efforts, particularly in capital markets and green finance.
Tax policy for climate goals
Tax policy played a pivotal role in achieving national climate objectives. The introduction of a carbon tax, progressively increased, leading to a 16.12% drop in diesel sales over two years. Adjustments included expanding tax credits for employees and pensioners and creating a separate CO2 tax credit for vulnerable individuals. Backes program also offered support for Eco-Friendly Solutions with measures such as tax reductions on solar panel installations, favorable measures for the repair of household appliances, the purchase of bicycles, and the repair of electric bicycles in order to promote environmentally conscious choices.
Interviews
Interview by Yuriko Backes: "Closing the financing gap"
Interview by Yuriko Backes with Marco Meng: "We must think long term, and that is what we do."
Professional activities and relationships
Yuriko Backes' political journey saw a significant turning point in late 2021 when the Minister of Finance, Pierre Gramegna, announced his resignation. In a unanimous decision by the Democratic Party, Backes was entrusted with this pivotal role. Her appointment was met with resounding support, endorsed by Prime Minister Xavier Bettel, who lauded her as a dedicated public servant.
Her extensive background in diplomacy, coupled with her profound understanding of state and EU intricacies, positioned her to staunchly advocate for Luxembourg's interests, both in Brussels and on the global stage.
Diplomatic career timeline
1994
Yuriko Backes embarked on her diplomatic career shortly after passing her diplomatic examinations. She began working within the Luxembourgish Ministry of Foreign Affairs.
1994-1997
Backes was appointed as a member of the Permanent Representation of Luxembourg to the United Nations, where she served diligently for three years.
2001
Demonstrating her dedication and expertise, she was named Deputy Director of the Directorate of European Affairs and International Economic Relations within the Ministry of Foreign Affairs.
2001-2006
During this period, Yuriko Backes continued her diplomatic service as a member of the Permanent Representation of Luxembourg to the European Union.
2006-2008
Building on her diplomatic achievements, she assumed the role of Deputy Chief of Mission at the Luxembourg Embassy in Japan, showcasing her international diplomatic capabilities.
2008-2010
Backes was entrusted with the role of Deputy Chief of the Directorate of International Economic Relations within the Ministry of Foreign Affairs.
2010-2016
Her diplomatic influence continued to grow as she served as the Diplomatic Advisor to Prime Ministers Jean-Claude Juncker and Xavier Bettel.
2016-2020
Yuriko Backes made history by becoming the first woman to represent the European Commission in Luxembourg.
2020
She was appointed as the first female Marshal of the Court, the highest administrative position in Grand Duke Henri's court. In this role, she assumed responsibility for overseeing and organizing the daily activities of the Grand Duke.
2023
After being reelected as a member of the Gouvernment in October 2023, Yuriko Backes took three missions at once: Defense Minister, Minister of Gender Equality and Diversity and Minister of Mobility and Public Works.
Her nomination marked a significant turning point as she officially joined the ranks of the Democratic Party, becoming the first woman to hold the esteemed position of Finance Minister in Luxembourg's political landscape.
Looking ahead, in 2023, Yuriko Backes took a bold step by declaring her candidacy for the Chamber of Deputies, representing the Democratic Party. This move underscored her commitment to actively shaping the nation's political future and further solidified her presence in Luxembourg's political arena.
Political views and support
Yuriko Backes, initially unaffiliated with any political party, embraced her nomination as Finance Minister by the Democratic Party (DP) with enthusiasm. She aligns herself with the DP's liberal, socially conscious, and sustainable political stance.
For her, the party's approach, which places human welfare at the forefront, resonates deeply. The DP's commitment to both progressive liberal values and pragmatic solutions for contemporary challenges on national, European, and international scales strongly appeals to her. This combination, she believes, holds the key to a prosperous future for Luxembourg.
While Backes enjoys broad political support and is highly regarded by many within the government, her popularity at the grassroots level is yet to be formally assessed, as she has not previously run in legislative elections. Her inaugural electoral candidacy is set for the upcoming elections this year, marking a significant juncture in her political journey.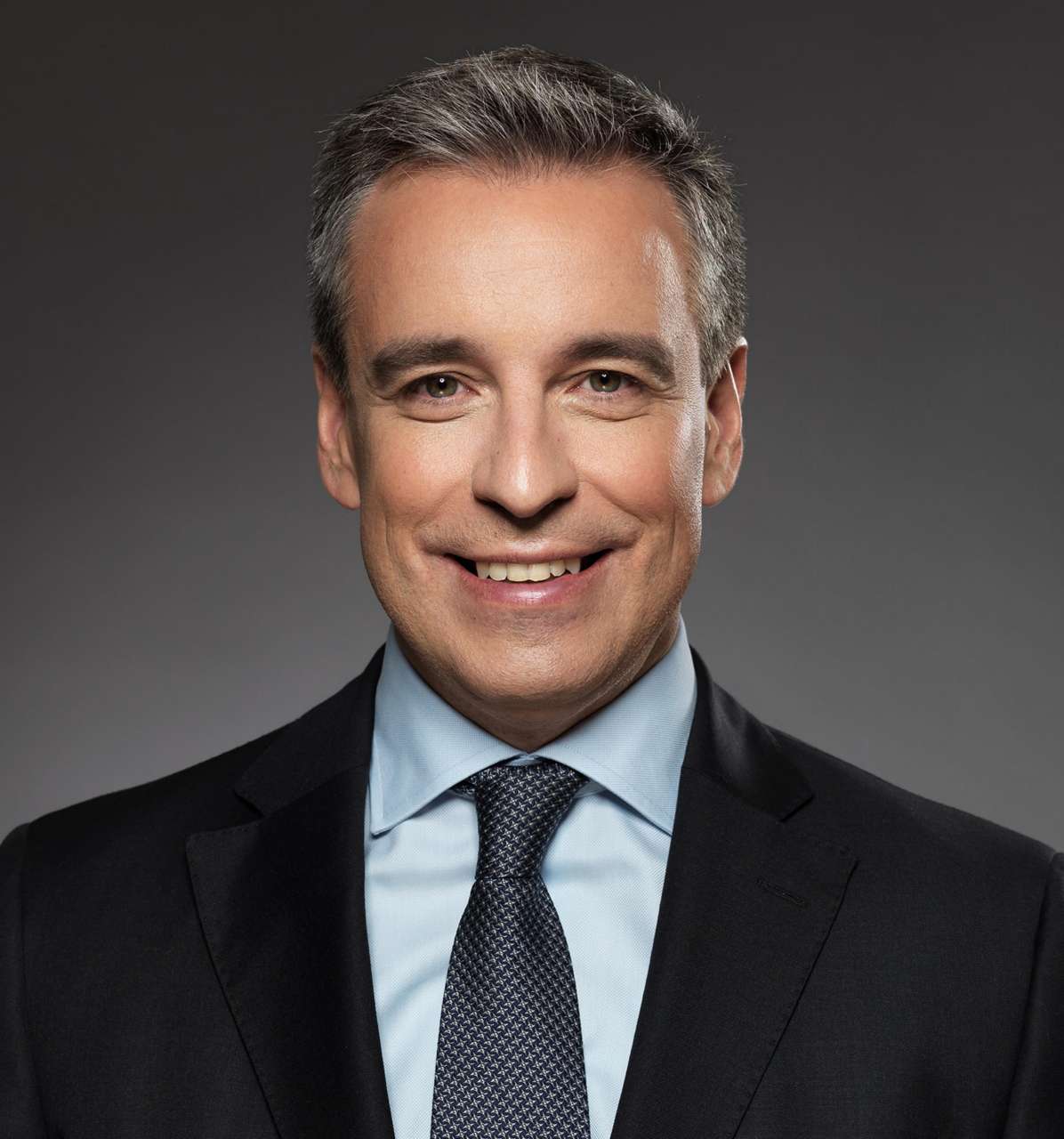 Claude Meisch
Minister of Education, Children and Youth, Minister of Housing and Regional Planning
Know more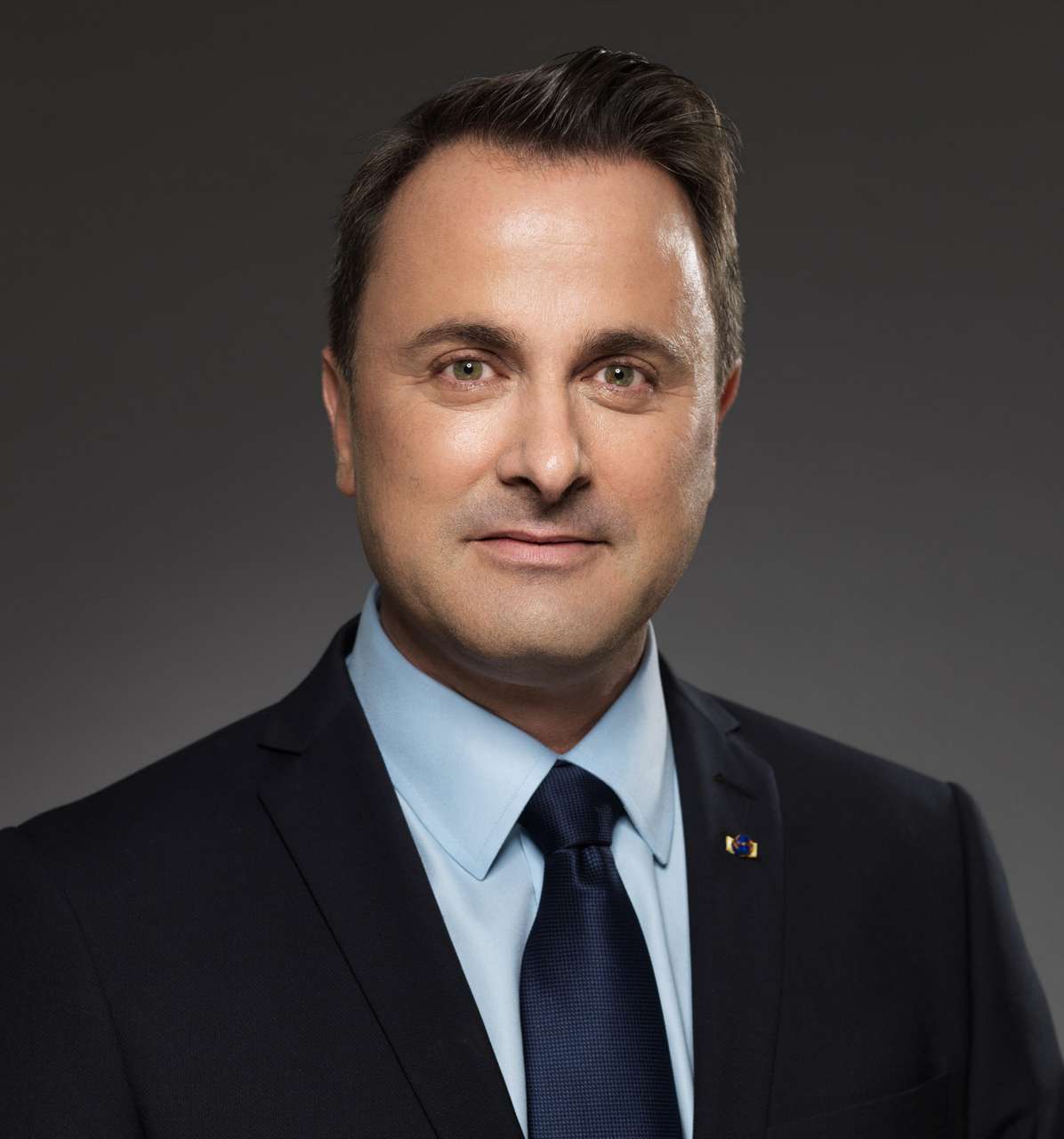 Xavier Bettel
Vice Prime Minister, Minister of Foreign and European Affairs, Cooperation, Foreign Trade and the Greater Region
Know more
Criticism of the politician
Since the beginning of 2023, the Luxembourgish government has implemented several measures to curb rising prices and bolster household purchasing power. One such measure involved a temporary 1 percentage point reduction in various VAT rates. However, this move faced criticism for its perceived ineffectiveness.
According to a study released by Statec in June, excluding energy products, roughly one-third of the goods and services affected by this reduction saw no change in prices in January 2023. More concerning, the statistical institute noted a near lack of response in the Horeca sector and beauty salons. For 17% of goods and services, prices even increased, as observed by Statec.
Not effective combat
Many businesses simply maintained their prices and pocketed the difference as profit, resulting in no tangible benefits for the end consumer and failing to effectively combat inflation. Moreover, given the temporary nature of this measure, when VAT rates return to their normal levels, it is likely that many businesses will take the opportunity to raise prices, potentially rendering the measure counterproductive.
Tax relief
Within the current context of inflation, alongside this measure, other tax relief measures have been introduced, prompting criticism from a segment of the opposition, who view it as an electoral gift.
Backes response
However, Yuriko Backes has a defense ready. According to her, this measure represents an agreement between the government and social partners. During discussions in the Chamber following the signing of the tripartite agreement, most parties expressed their support for the Solidaritéitspak 3.0 measures. It was a necessary response to maintain citizens' purchasing power. She asserts that she had committed to proposing tax relief in October, conditional on meeting the criteria to enable it. The government would have made the same decisions even outside of an election period, in her view.
Personal life
Yuriko Backes maintains a relatively low profile when it comes to her personal life. What is known is that she has two children. For those interested in learning more about her private life, her Instagram profile provides some insights. While her posts primarily focus on professional matters, they offer a glimpse into her daily life and her perspectives on current events.
Hobbies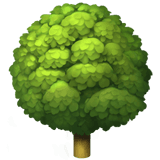 Nature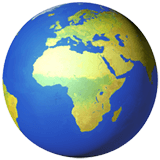 Travelling
Find Yuriko Backes in social networks:
We took photos from these sources: Gouvernement.lu, Copyright: SIP / Yves Kortum