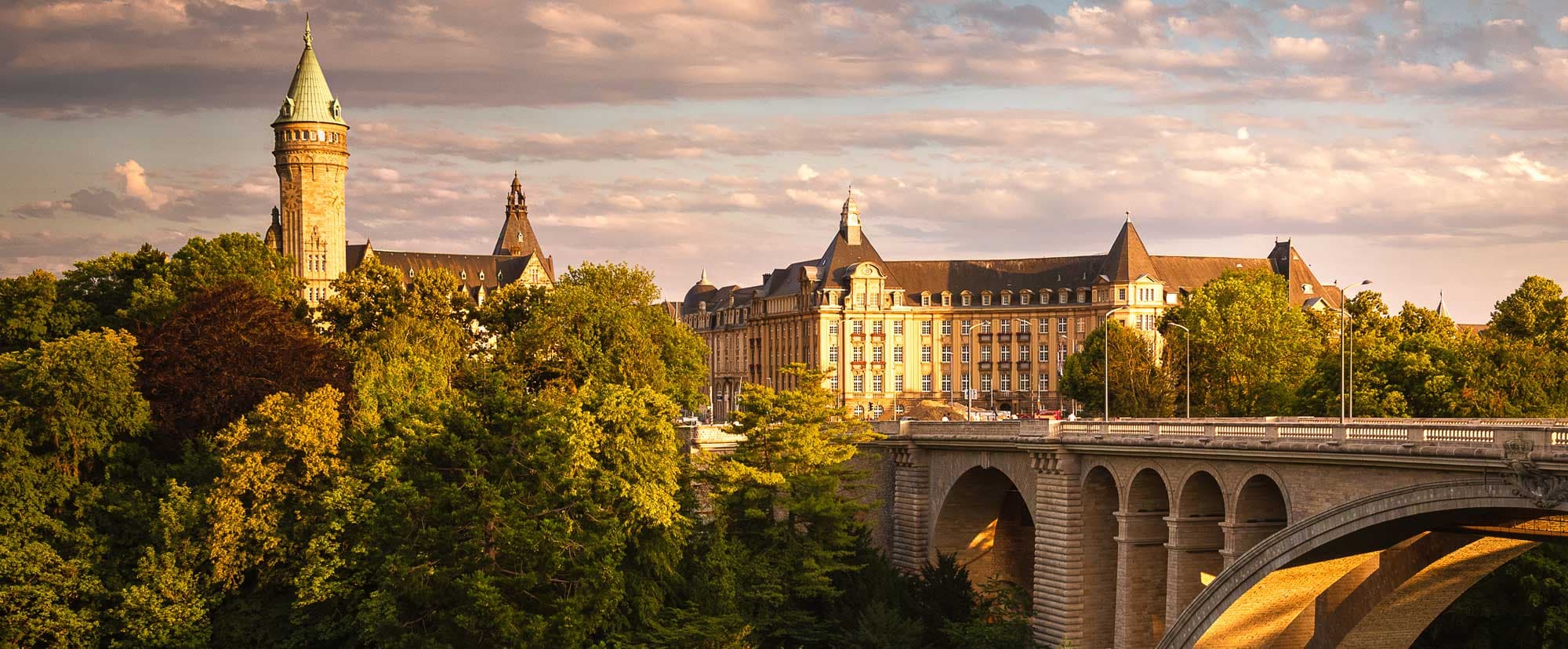 Where to buy groceries in Luxembourg
Luxembourg has many chain grocery supermarkets: Cactus, Auchan, Carrefour, Lidl, etc. Small grocery stores are rarely found in the Grand Duchy and usually do not offer favorable prices to their customers.
Most stores are open from 8-9 a.m. to 8 p.m. on weekdays and from 10 a.m. to 6 p.m. on Saturdays. It's hard to find something working on Sundays, and even if there is a store open, it will be so only till 1 p.m. Normally, almost everything is closed. But you can check the work schedule of a particular store on its website.
Local luxembourgish chain
Cactus opened 62 grocery stores nationwide: 2 hypermarkets, 13 supermarkets, 9 marketplaces, 2 Cactus Hobbi stores, and 36 minimarkets. Cactus has become popular with locals, but the prices are slightly higher than other chains. And there are no convenience goods in Cactus.
German discounters
Lidl and Aldi — are low-priced stores established in Luxembourg. These two discounters sell many things other than groceries. At that, Lidl sells more appliances, toys, and clothes.
French stores
Auchan, Carrefour, and Monoprix markets offer a huge selection of both groceries and other goods. Local Monopri is not huge at all, unlike the French ones, as there are only two stores in the country. However, there is a bonus: Monopri at the train station operates on Sunday all day long (while the store in the center is closed on Sunday, like most other stores). There aren't many Carrefours, either. Auchan is the easiest to find, especially in the southern part of the country.
Belgian supermarkets
Delhaize chain is quite popular in Luxembourg: they have locations all over the place. If you live in Bertrange or Foetz, you can go to Cora supermarkets as well. Both Delhaize and Cora offer a wide selection of groceries as well as non-food items.
You can not buy medicine at the groceries stores in Luxembourg, this type of production is only available in pharmacies. But you can find mobile sim cards in grocery chains, for example.
Ethnic stores
Impressive in terms of quantity. They have a much wider range of country- or region-specific goods than the usual supermarkets.
Local offline
Some stores are only available locally and have no websites on the Internet. For example:
Balkan food stores: Balkanfood и BalkanFood Shop. Located in the capital of the country. Balkanfood address: 43 Rue d'Anvers, L-1130 (Gare district). BalkanFood Shop address: 50 Rue du Fort Neipperg, L-2230 (Bonnevoie district).
Provence and Corsican food are located at Mer, address: 332 Rte de Longwy, L-1940.
Offline and online
However, most ethnic foods are available online too. Cuisines that are available online:
Russian — MY MARKET;
Greek — AU GOURMET GREC;
Italian — GALLI-GALLI and GASTRONOMICA;
Spanish — LA RIOJA;
Indian — TANDOORI STORE;
Mediterranean — OLIVIERS & CO;
African — ÉPICERIE CRÉOLE.
Furthermore, there are many restaurants in the Grand Duchy, including national cuisine restaurants of the world.
Bio chains
Organic food stores offer everything natural and organic. You can find not only groceries but also cosmetics, supplements, as well as gluten-free products, and vegetarian food.
The most popular bio-chain is called Naturata. It partners with farmers who offer products according to quality standards. The chain has 12 stores nationwide.
Other chains that offer organic and zero-waste options are Ouni — natural groceries without packaging, and Alavita — a small branch with 2 shops in the city. However, pretty much all the stores are delivery-friendly, so you can order everything you need without much effort.
Some organic stores are delivery-only, for example, BIOBUS.
Shops
Butcheries, bakeries, and confectioneries are popular in Europe and there are plenty of places in Luxembourg as well. Of course, they are concentrated in the city but are presented in the suburb too with local small businesses. Many of them offer online shopping and delivery. For example, you can buy meat products at Boucherie. And the delicate sweets — at Pâtisserie Oberweis Grand-Rue.
Markets and fairs
You can find farmers' market products here. This is a weekly activity in many towns across the country.
In the center
Stater Maart
The grocery market opens on Place Emile Hamilius every Wednesday and Saturday from 7:30 a.m. to 1:30 p.m. and in winter time – from 8:30 a.m. to 1:30 p.m. Here you can buy fruits and vegetables, flowers and plants, as well as fish, meat, cheese, spices, jams, and many more.
Bonnevoie Maart
A small food market opens every Tuesday on Piazza Leon XIII in the Bonnevoie district. From 4 p.m. to 7 p.m., you can buy regional and seasonal goods.
Garer Maart
The Marché de la Gare food market can be visited every Thursday from 7:30 a.m. to 2 p.m. at the Place de Paris. It offers butter, jams, honey, tea, sweets and Italian and Portuguese goods, and other things.
Glacismaart
Open every third Sunday of the month from 10:00 to 17:00. The Glacis Parking Square sells flowers, fruit, vegetables, and other groceries. In fact, it's also a flea market where you can buy all sorts of extraordinary second-hand things.
You can view the timetable of all the city's markets and fairs on the website of Ville de Luxembourg.
In the communes
Diekirch
The market is open every Tuesday from 8:00 a.m. to 12:00 p.m. at the Zone Piétonne.
Ettelbruck
The market is open on Fridays in the morning from 8:00 a.m. to 12:00 p.m. at the Zone Piétonne.
Esch-sur-Alzette
The market is open weekly, on Tuesday and Friday, 8:00 a.m. to 12:00 p.m. at the Place de l'Hôtel de Ville.
Differdange
The market is open Thursdays afternoons from 2:30 to 6:30 p.m. at Place du Marché.
The locations and opening hours of all markets in the various municipalities can be downloaded from the Lëtzebuerger Maarteverband website.
In case you can't find a market nearby, you can contact your municipality to find out when and where it works.
Copy link