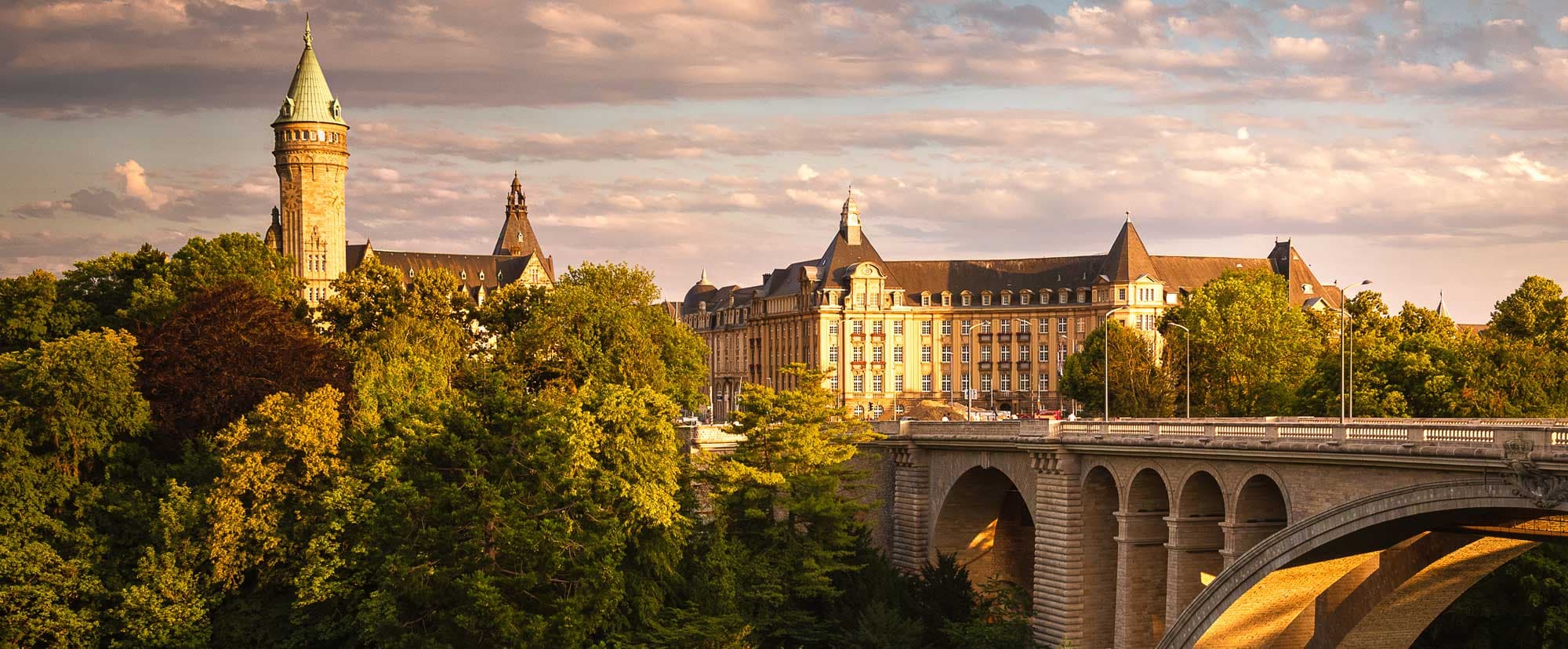 Work as a residence permit condition in Luxembourg: regular visa or Blue Card
Luxembourg immigration law allows third-country nationals (i.e. non-EU) to legalize in Luxembourg as:
Blue Card owner — it is an option for highly qualified professionals;
Work Visa owner — more usual option for Luxembourg.
What is a Blue Card
«Blue card» is an EU member state residence and work permit for highly qualified third-country nationals. People considered to be highly qualified are:
those who have special higher education and can confirm it with a diploma;
those who can prove at least 3 years of work experience in the field. As proof, you can submit an employment record or work contracts.
As a result, if you are applying for a position as a front-end developer in Luxembourg and expect to move on the Blue Card, you will need to demonstrate an appropriate education in software engineering or work contracts, that will confirm that you have previous work experience.
Blue Card is issued for a period of 1 to 4 years, depending on the term of the employment contract, and it is extendable.
Is Blue Card better than a regular Luxembourg work visa
When it comes to moving to Luxembourg for work, Blue Card holders are in a better position than those who entered on a regular work visa.
What are the differences?
Easier to move with your family. If one of the family members has obtained a Blue Card, it is no problem to bring along the family to Luxembourg. It is important to mention that it concerns the closest relatives – i.e. wife or husband, as well as children under the age of 18. They will have to get residence permits.
Better Social Security. The Blue Card holder has the right to be unemployed twice in 3 months and receive unemployment allowance during that period. While a regular work visa only entitles the holder to compensated vacations and sick leave.
More reliable in terms of employment. The Blue Card does not limit your opportunities to find a new position, while the work visa allows you to work only for the company that hired you. That is, if the company you work for goes bankrupt or declines your services, you will have to go home with a work visa. But the Blue Card will let you stay and look for a new job while receiving unemployment allowance. Moreover, you can easily switch employers yourself within the country after notifying the Immigration Office. Luxembourg's law requires you to notify them about the changes of employment for the first 2 years of relocation. After that, notification is no longer required.
More flexibility. First of all, the Blue Card allows you to travel around the EU without a visa. Secondly, it allows you to leave the country that issued the permit for up to a year. While the work visa allows short-trips only – once every six months for a maximum of three months.
Higher wages, since the Blue Card requires that the salary proposed to a third-country national worker be at least 150% of Luxembourg's average annual wage. This makes the legal minimum wage higher for qualified employees compared to under qualified workers.
Longer validity. While the Blue Card can be obtained for a period of 1 to 4 years, the work visa is given for a maximum of 12 months, regardless of the duration of the employment contract.
The best free education for loved ones. Moving to Luxembourg with the Blue Card means that your partner can apply to a local university and the children can go to a local school and study for free.
It is up to you to decide how to move to Luxembourg — with an ordinary work visa or with a Blue Card. But for the Blue Card you are required to have:
citizenship of one of the third countries (non-EU members),
higher education diploma with a specialist or master's degree (at least 5 years of study) or work experience of 3 years or more,
a job in Luxembourg with a salary 1.5 times higher than the market average.
How to get a Blue Card
Find a job with a salary at least 1.5 times higher than the average labor market for your occupation.
Apply for it through the EU Blue Card Network website or at the Embassy. Await the decision – it takes up to 90 days to review the documents.
Compile the documents and get a D visa.
Make your declaration of arrival first and then collect your Blue Card in Luxembourg.

Frequently Asked Questions (FAQ)
What the Blue Card means
The Blue Card is an EU residence and work permit for highly-qualified third-country nationals. This involves two types of workers: people, who have a special higher education and can prove it with a diploma, and people, who have at least 3-year work experience in the specific professional sphere. An employment history certificate or labor contract can verify the status.
Are there any language requirements for the Blue Card
No, there are no special language requirements for obtaining Blue Card. But they still can be stated in the job description later.
Who is issuing the Blue Card
The Directorate of Immigration in the Ministry of Foreign Affairs is an authorized department for such matters. It is the main Immigration office of the country you are moving to.
For how long the Blue Card is issued
It is usually issued according to the labor contract time period – from 1 to 4 years and can be prolonged.
What will the wage be
Blue Card is only issued on the condition that the salary of the high-qualified worker is 1,5 times the average wage for this specific work profile.
Sources: author's article
Copy link