Main focus
Environmental, Sustainable Development, Green Politics, Climate Action
Joëlle Welfring, born in 1968, is a prominent Luxembourgish political figure affiliated with the ecologist party, The Greens (déi Gréng). Her journey into the world of politics is a recent and remarkable one, marked by her appointment as Minister of Environment, Climate, and Sustainable Development in 2022, following the resignation of Carole Dieschbourg. However, Joëlle's story extends beyond politics, encompassing a rich academic and professional background.
In contrast to many political figures, Joëlle Welfring's entry into government did not follow the traditional path of local political involvement or prior election as a legislator. Before venturing into politics, Joëlle Welfring made significant contributions to environmental research and development, working at the Center for Environmental Technology Resources (CRTE) and the Public Research Center Henri Tudor.
Biography
Joëlle Welfring, born on June 22, 1974, in Esch-sur-Alzette, Luxembourg, is a noted figure in environmental leadership. After secondary education at Lycée Hubert Clément, she pursued environmental sciences, earning a master's in biochemistry from the University of Louis Pasteur, Strasbourg, in 1997. The following year, she secured another master's in environmental sciences from the University of Brunel, London.
Professionally, Joëlle started as a research officer at the UK's Environment Agency in 1998. She then joined the Center for Environmental Technology Resources (CRTE) as a research engineer (1999-2005) and later became its Director (2005-2009). Her leadership journey continued at the Public Research Center Henri Tudor as Director of Business Development (2009-2014) and as a Management Committee member (2005-2014). In 2014, she became the Deputy Director of the Environment Agency and, in April 2022, ascended to its Director role, succeeding Robert Schmit.
With a rich educational and professional background, Joëlle stands as a key player in Luxembourg's environmental field, paving the way for her future political endeavors.
I believe that the economy and respect for the environment are not necessarily contradictory issues. I would say that the points of view are often different, sometimes even contradictory, but that the interests and objectives are common: in the end, we all want to guarantee the future.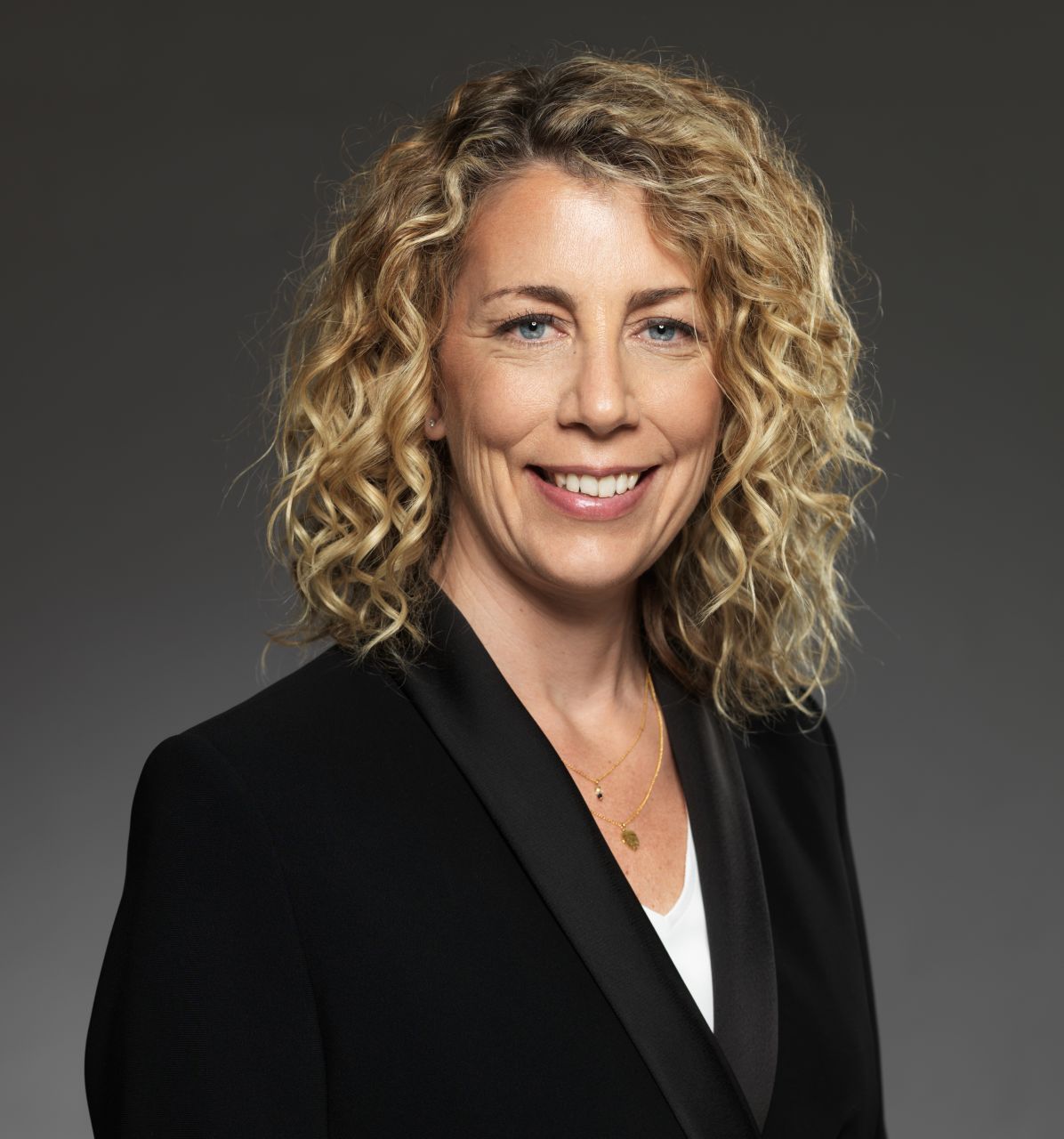 Joёlle Welfring in the interview with Fabrice Barbian in September 2022
Submit application
Achievements
Joëlle Welfring's tenure in the Ministry of Environment, Climate, and Sustainable Development has been marked by significant achievements and pivotal projects in response to pressing challenges in climate, biodiversity, natural resources, and pollution.
Under her leadership, the ministry has embraced a pragmatic perspective, introducing measures to streamline processes, digitalize procedures, and modernize vital environmental laws. This approach aims to maintain a high level of environmental protection while simplifying procedures, expediting project execution, and fostering a participatory and pragmatic approach.
Forest and natural resources protection
The ministry recognized the importance of safeguarding natural resources. A significant milestone was the modernization of the Forest Law in July 2023, enhancing forest protection and addressing climate change challenges. This reform aimed to balance economic, social, and recreational needs while simplifying the legal landscape.
Through the implementation of the second National Plan for Nature Protection (PNPN2), there were optimistic outcomes, leading to the adoption of PNPN3 in January 2023. This strategic instrument delineated 14 protected zones of national interest (ZPIN) covering 3,355 hectares and contributed to the recovery of various species.
Saving the bees and other pollinators
The National Action Plan for Pollinator Conservation, adopted in 2021, initiated 21 major actions by 2026 to enhance pollinator habitats and populations. Multiple calls for projects were launched in 2022 and 2023 to support these measures, partly funded by the Environmental Protection Fund (FPE), which was reformed in July 2023.
Water resources management
Given Luxembourg's unique geographical location between the Rhine and Meuse river basins, water resources are vital. Comprehensive measures, including river renaturation covering 38 kilometers, the 3rd Water Management Plan (WBP3) until 2027, and improvements in wastewater treatment and rainwater management, were implemented.
The Drinking Water Act was modernized in December 2022, enhancing water quality standards. The designation of 38 protection zones since 2018 and collaborative efforts between water providers, farmers, and stakeholders ensure the quality of drinking water.
Waste management and recycling
A national recycling strategy, aligned with circular economy principles, was developed, incorporating feedback from public consultations and workshops, focusing on reducing disposable products, improving resource centers' accessibility, and implementing a generalized deposit system.Amendments to regulations concerning waste management infrastructure prioritized reusing items, establishing dedicated spaces for second-hand goods, and enhancing awareness and prevention efforts.
Climate protection plan
Luxembourg has grappled with climate challenges like droughts, heatwaves, and floods, emphasizing the need for climate adaptation. The Integrated National Energy and Climate Plan (PNEC), updated in July 2023 for 2021-2030, targets greenhouse gas emission reductions. The "Méi Natur an eise Stied an Dierfer" initiative promotes urban greening, with all municipalities participating in the Climate Pact (Klimapakt) and 60% achieving half its goals. Additionally, the PrimeHouse/KlimaBonus initiative has seen increased interest, with its procedures now digitized for efficiency.
Sustainable developement
The third Plan for Sustainable Development (PNDD), adopted in December 2019, serves as Luxembourg's national implementation of the 2030 Agenda. Stakeholder consultation and collaboration played a pivotal role in its development.Initiatives like the "Bildung für Nachhaltige Entwicklung" fair, the "nohalteg.lu" information platform created in 2022, the tool Communes 2030 for municipal sustainability, and the introduction in 2023 of the Nohaltegkeetscheck in legislative procedures have been instrumental in advancing sustainable development in Luxembourg.
From 2018 to 2023, the ministry witnessed substantial changes in environmental and climate policies, with a focus on the protection of natural resources. However, it is important to understand that Joëlle Welfring's entry into the ministry is relatively recent. For this reason, some of the achievements may be common to the efforts of several administrations.
Interviews
Interview with Joëlle Welfring: "We all aspire to secure the future"
Interview at Paperjam Sustainability: "We need to think further and differently"
Professional activities and relationships
Joëlle Welfring's journey to politics was unique. She didn't start in local politics or get elected as a legislator like many others. Instead, she gained a lot of experience from key roles, including leading the Environment Agency. Following her academic achievements, Joëlle Welfring embarked on a rewarding career in the field of environmental research and management.
Political and professional career timeline
1998-1999
Joëlle Welfring started her career as a research officer at the Environment Agency in the UK, gaining experience in environmental investigations.
1999-2005
Building on this, she joined the Center for Environmental Technology Resources (CRTE) as a research engineer, taking on significant environmental projects.
2005-2009
Her dedication led to her appointment as Director of CRTE, guiding the center's key strategies.
2005-2014
At the same time, Welfring served on the Management Committee at the Public Research Center Henri Tudor, influencing environmental research and development.
2009-2014
She further assumed the role of Director of the Business Development department at the Public Research Center Henri Tudor, enhancing her reputation in the field.
August 2014
Joëlle advanced to become the Deputy Director of the Environment Agency, spearheading environmental management and strategies.
April 2022
Her unwavering commitment earned her the position of Director of the Environment Agency, succeeding Robert Schmit.
May 2022
Highlighting her expertise, Welfring was chosen as the Minister of Environment, Climate, and Sustainable Development after Carole Dieschbourg stepped down.
In May 2022, Joëlle Welfring was selected to serve as the Minister of Environment, Climate, and Sustainable Development, following the resignation of Carole Dieschbourg. Her appointment marked a significant turning point in her career, where her dedication to environmental causes and expertise were harnessed at the highest level of government.
Furthermore, Joëlle is currently making her debut in legislative elections as a candidate representing The Greens in the Southern constituency of Luxembourg. Her fresh perspective and commitment to ecological values have garnered attention and support, making her a notable figure in Luxembourg's political landscape.
After the national legislative elections in October 2023, this politician did not become part of the current administration. However, they continue to be a prominent figure in Luxembourg's political landscape.
Political views and support
Joëlle Welfring's alignment with environmental sciences and her extensive career in environmental work makes it evident that environmental values are central to her identity. She represents The Greens, signifying her alignment with the party's principles and ideals.
The Greens Party positions itself in the center-left of the political spectrum and is known for its strong emphasis on societal responsibility in promoting sustainable development. Their ideology revolves around the urgent need for individual, local, and national ecological responsibility, recognizing the intensification of ecological crises in recent decade.
As Joëlle Welfring has not formally participated in legislative elections until this year, her popularity and the extent of public support for her political views within The Greens Party are yet to be determined. Her upcoming participation in the elections will shed light on her appeal to the electorate and her ability to represent The Greens' values effectively.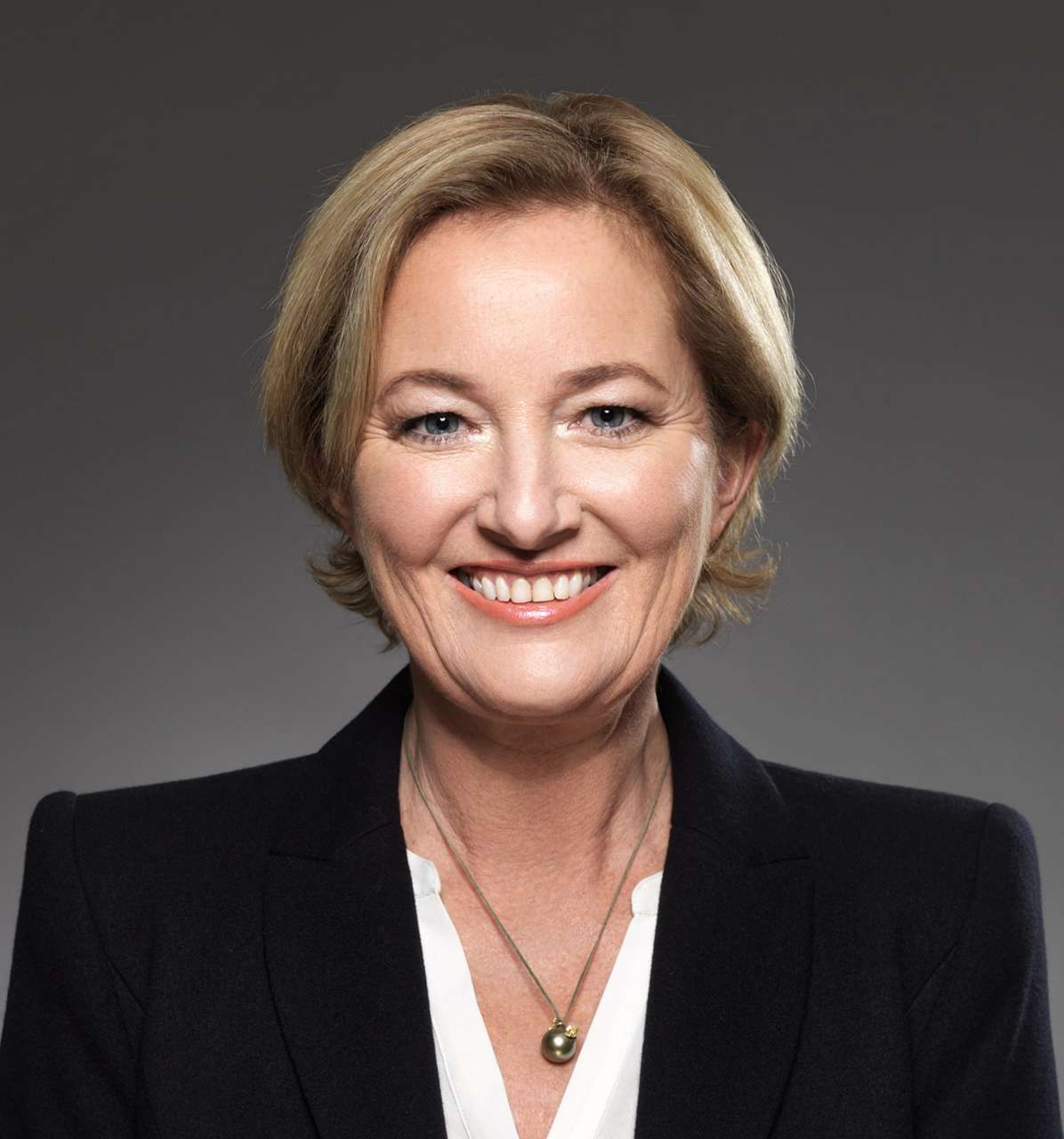 Paulette Lenert
Ex-Deputy Prime Minister, Ex-Minister for Consumer Protection, Ex-Minister of Health Minister, Ex-Delegate of Social Security
Know more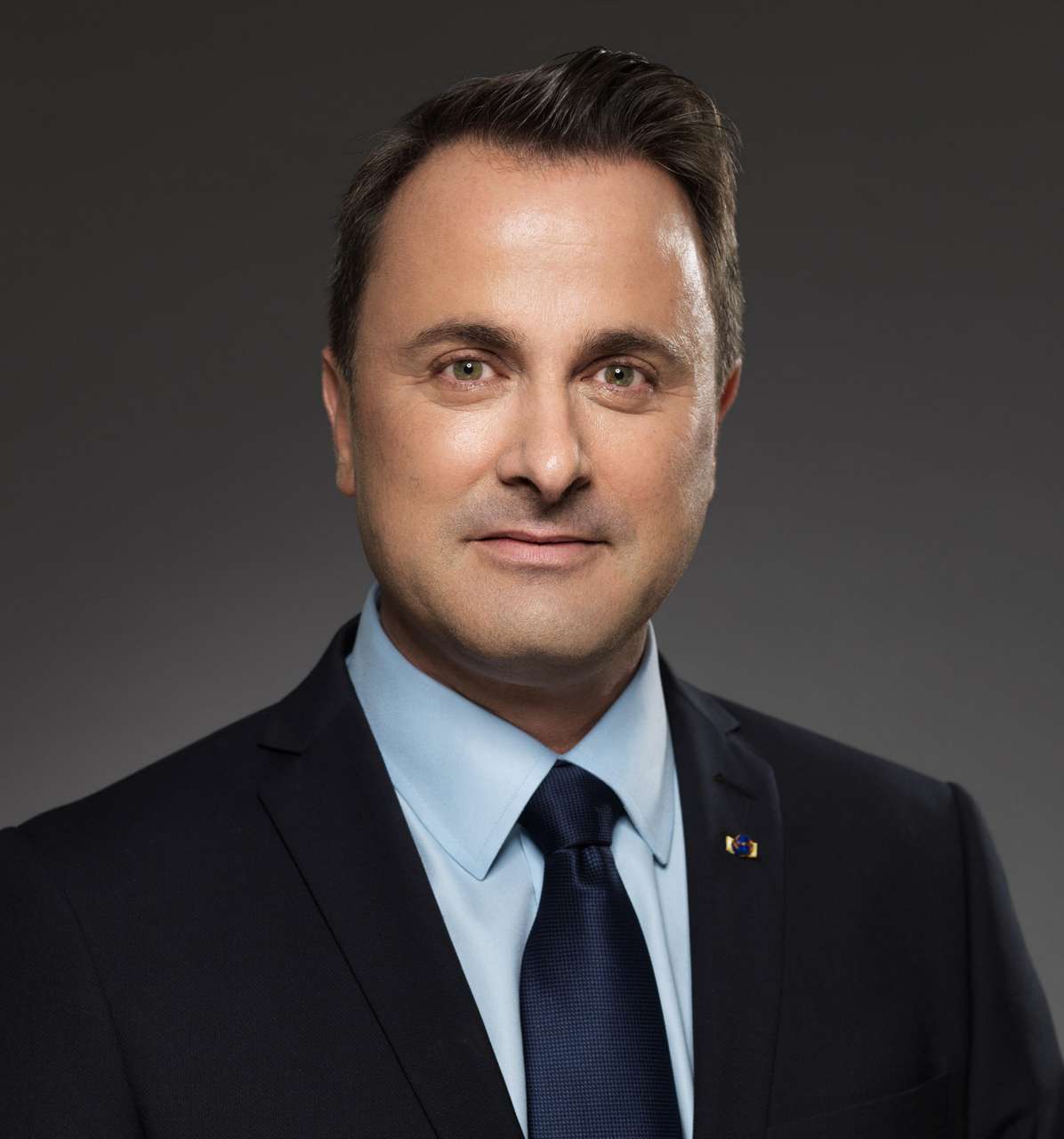 Xavier Bettel
Vice Prime Minister, Minister of Foreign and European Affairs, Cooperation, Foreign Trade and the Greater Region
Know more
Criticism of the politician
Criticism comes naturally with political involvement, and Joëlle Welfring is no stranger to it. This is particularly true now, as the world is going through significant changes that require immediate action.
Lack of cooperation and action
Recently, Philippe Schannes, the vice-president of the Volt party, voiced his concerns about the performance of the Ministry of the Environment.
Schannes expressed disappointment in what he sees as a lack of significant achievements by The Greens and the Ministry of the Environment. He particularly highlighted the perceived deficiency in collaboration between the Ministries of Environment and Energy.
From his perspective, energy production and consumption constitute the paramount issues in climate protection, and he believes that these two ministries should work together more closely to address them effectively.
Personal life
Joëlle Welfring has two children. Her husband is in charge of IT and audiovisual tasks at the Contemporary Art Museum of Luxembourg, often referred to as MUDAM. MUDAM is a prominent institution that showcases modern art in Luxembourg.
Hobbies

Science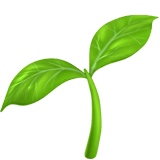 Ecology
Find Joёlle Welfring in social media
We took photos from these sources: Gouvernement.lu, Copyright: SIP / Yves Kortum