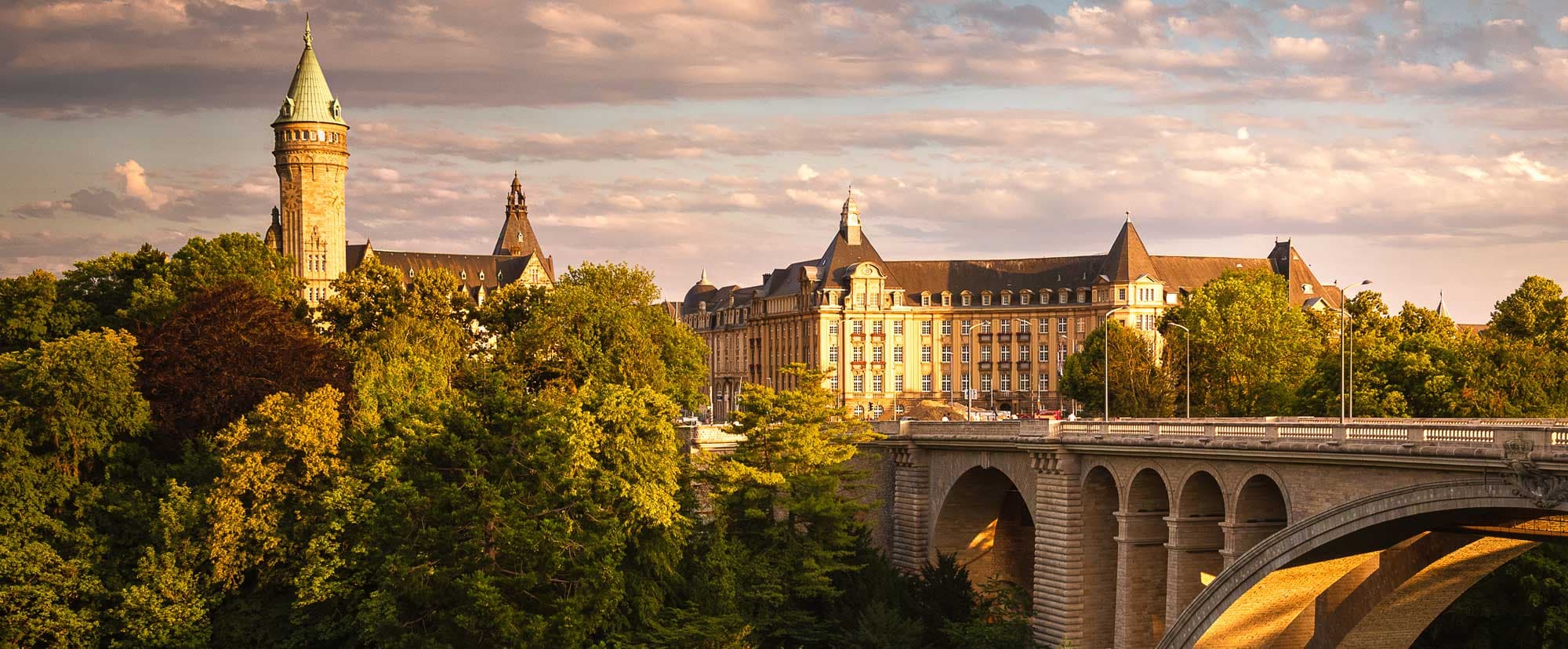 Belair: upscale residences and luxury life in Luxembourg
Nestled in the western part of the Upper Town, Belair stands as a prestigious and historically significant district within the heart of Luxembourg's capital. Revered as one of the city's most exclusive neighborhoods, Belair exudes an aura of timeless elegance and a classic, family-centric ambiance.
This article will take you on a captivating journey through the charming Luxembourg Belair neighborhood.
Historical overview
The captivating history of Belair can be traced back to ancient times, when its very grounds formed part of the ancient Roman road, bearing witness to a past steeped in rich heritage.
However, it wasn't until significant events in the 19th century that Belair began to take shape as the upscale neighborhood we know today. The Treaty of London in 1867 marked a pivotal moment, as it established the perpetual neutrality of Luxembourg, simultaneously ordering the demolition of the Luxembourgish fortress. This momentous decision signaled the end of the area's military significance, paving the way for the neighborhood's development. By 1887, the district, initially known as "Neu-Merl," housed a modest population of merely 87 inhabitants.
Originally a part of the former commune of Hollerich, Belair became a distinct neighborhood within the city of Luxembourg after the fusion of neighboring municipalities in 1920. This merger set the stage for Belair's evolution into an exclusive urban enclave.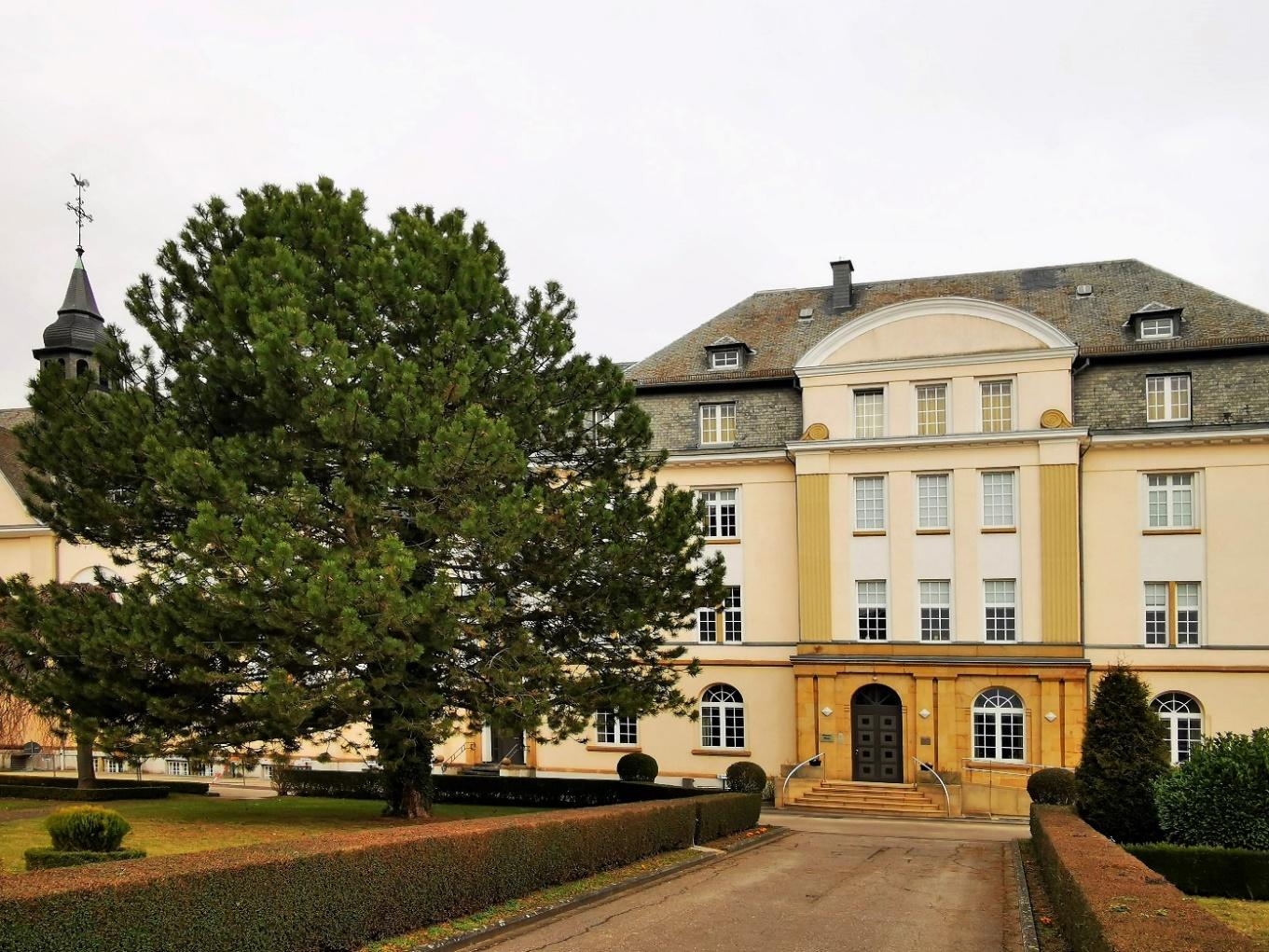 During the 1920s, noteworthy construction projects shaped the neighborhood's landscape. The establishment of the Convent of the Franciscans and the construction of social and workers' housing were pivotal steps in Belair's development. As time passed, the area witnessed a transformation, with small-scale industries gradually making way for its contemporary allure.
It was during this period, in the year 1956, that the neighborhood officially adopted the name, signifying its unique identity within the city.
Throughout the years, Belair has continued to metamorphose, embracing its destiny as a picturesque and idyllic residential sanctuary. The streets now boast a charming elegance, adorned with luxurious villas and upscale apartment buildings, casting a magnetic allure on high-ranking professionals, diplomats, and prominent figures who seek the epitome of refined living.
Pros and cons of living in the Belair district
Belair offers a coveted living experience in a chic and family-oriented ambiance. Its tranquil setting provides a pleasant and serene atmosphere, while its proximity to the city center ensures easy access to various shops and amenities. Residents can revel in the allure of Merl Park, a nearby green oasis, and families will appreciate the abundance of well-maintained playgrounds for children's enjoyment.
One of Belair's main strengths lies in its efficient bus connectivity, facilitating seamless interconnections within the city.
However, it's worth noting that the absence of a tramway system might be a consideration for some. Additionally, during peak hours, traffic on major routes can become substantial, leading to occasional congestion.
Despite these minor drawbacks, Belair's elegance, tranquil surroundings, and convenient location make it an enticing choice for those seeking a sophisticated and comfortable lifestyle within the vibrant city of Luxembourg.
Transport accessibility
Belair boasts a well-developed public transportation system, primarily centered around an extensive bus network that ensures excellent interconnections throughout the neighborhood. Whether you choose to travel by bus, car, or bike, reaching the city center from Belair is a breeze, taking approximately 10 to 15 minutes.
Bus
With multiple bus lines covering nearly every corner of the neighborhood, Belair enjoys comprehensive bus services. Residents can conveniently access various parts of the city using the following bus lines: 5, 6, 8, 11, 12, 13, 16, 22, 24, 31, and CN7.
Tram
While the district itself is not served by a tramway, the Centre, Stäreplaz / Étoile tram station is conveniently located in the northeast corner of Belair.
Car
For those who prefer driving, it takes around 10 to 15 minutes to reach the city center, and Belair benefits from quick access to major highways. Additionally, the neighborhood offers nine surface parking lots distributed throughout its vicinity.
Bike
Belair's location is ideal for cycling enthusiasts, with a quick bike ride of less than 10 minutes to reach the city center. Moreover, residents have the option to utilize electric bikes from any of the nine Veloh self-service stations located within the neighborhood.
You can check routes on the interactive map provided by the city of Luxembourg.
The population of Belair district
As of January 1st, 2023, the neighborhood of Belair in Luxembourg is home to 12,613 residents, comprising approximately 9.8% of the total population of Luxembourg City. The district predominantly attracts individuals aged between 28 and 49 years, with a majority belonging to affluent families residing in private houses with gardens, fostering a sense of serenity and luxury.
Among the residents, Luxembourgers constitute 32% of the population, while the French community represents a significant portion at 16%, surpassing other foreign communities in numbers.
The infrastructure of the district
Belair epitomizes convenience and excellence with its abundant amenities and recreational offerings. Families are well-catered with one municipal nursery, two childcare centers, two Luxembourgish primary schools, and a private school.
Cultural enthusiasts can indulge in two cultural centers, while sports lovers have access to the Tennis Club des Arquebusiers and the versatile Hall Omnisport Belair. The district's commitment to green spaces shines through its nine playgrounds, and residents can easily access the nearby Merl Park for a serene escape.
Exciting transformations are also underway, with the Place de l'Etoile set to become a bustling pedestrian space complemented by a tramway line and bustling shops. In the following sections, we will explore in detail the infrastructure of this neighborhood.
Schools, creches, and education in Belair
Belair stands as a haven for families with a comprehensive range of educational facilities catering to their needs. Within the district, residents can avail themselves of one municipal crèche and two after-school care centers, providing essential support for working parents.
There are two Luxembourgish elementary schools, namely Diderich and Kayser, imparting foundational knowledge to the young minds of the community.
For those seeking a multilingual and comprehensive educational experience from preschool to high school, OTR International School graces the neighborhood, fostering a diverse and nurturing environment for learners of all ages.
Belair-Diderich schools
63 av. Gaston Diderich, 19 rue Charles IV and 26A rue Albert Philippe, (+352) 47 96 66 40 / (+352) 47 96 62 00, sites.schoul.lu.
Belair-Kayser school
2 rue Aloyse Kayser, (+352) 47 96 66 60.
Foyer de Belair - Charles IV
19 rue Charles IV, (+352) 47 96 43 60.
Foyer de Belair – Kayser
2 Rue Aloyse Kayser, (+352) 47 96 24 46.
Cultural life in Belair
Belair embraces the enrichment of its community through two prominent cultural centers: the Schéiss Cultural Center and the Societal Center, Institut Saint Jean. These vibrant hubs of creativity and expression welcome residents, providing a platform for artistic endeavors, cultural events, and community gatherings.
Besides, you will find one art gallery in Belair. It is Krome Gallery, located at 21 Av. Gaston Diderich. The place features some contemporary art exhibitions with unique pieces. You can see more on their website. Though it provides more visual ideas on what is on display.
Schéiss Cultural Center
142 Val Ste. Croix, (+352) 24 61 82, scheiss.lu
Institut Saint Jean
110 avenue Gaston Diderich, (+352) 47 96 27 90.
Healthcare in the district
Belair is a relatively small district within Luxembourg City, but its proximity to other infrastructures makes it an advantageous place. In the matter of healthcare, though the neighborhood doesn't host a separate hospital, there are still options to receive medical help and assistance.
While Belair itself doesn't host a hospital, residents benefit from the proximity to three of the four sites of the Center Hospitalier de Luxembourg (CHL) located just northwest of the district. These sites include the CHL Centre, the CHL Maternity, and the CHL KannerKlinik.
As a public hospital, the Center Hospitalier de Luxembourg provides a comprehensive range of medical services and specialties, ensuring that Belair residents have access to top-notch healthcare facilities and expert medical care within reach.
The Maison de Retraite Sacré-Cœur in Belair, managed by the Congrégation des Franciscaines de la Miséricorde, provides exceptional care for senior residents, fostering a compassionate and supportive environment for their well-being.
Hospital CHL
4 Rue Nicolas Ernest Barblé; (+352) 44 11 11, (+352) 44 11 31 33; chl.lu.
Sacre-Coeur Retirement House in Belair
48 B Av. Gaston Diderich, Belair; (+352) 4 77 62 51; hppa.lu.
Sports centers and facilities in Belair
Belair offers two prominent sports centers, catering to residents' active pursuits. The Tennis Club des Arquebusiers welcomes tennis enthusiasts, providing a vibrant venue for friendly matches and competitive play.
Additionally, the Hall Omnisports Belair stands as a versatile hub for various indoor sports activities. Within this multifunctional facility, residents can enjoy a range of athletic endeavors and recreational pursuits.
Moreover, the Hall Omnisports features a swimming pool, offering a refreshing space for leisure and fitness within the neighborhood.
Belair parks, nature places, and playgrounds
Belair presents a delightful array of 9 playgrounds, providing endless opportunities for children to play and explore. Among them, the Castle playground, located on Rue Charlemagne, stands out as a notable spot for kids' amusement.
Families can also easily venture to the neighboring district of Hollerich to visit the enchanting . This lush park offers a delightful experience for children with its diverse play facilities. At its heart, a central pavilion provides an ideal spot to refresh and enjoy a sunny lunch by a picturesque lake.
Shopping and restaurants in Belair
Although primarily a residential neighborhood, Belair ensures its residents have easy access to shopping centers for their retail needs. To the west lies the City Concorde shopping center, offering a diverse selection of stores and amenities, providing a one-stop destination for shopping convenience.
Additionally, the Boomerang Strassen shopping center, situated in the northern vicinity, caters to various shopping preferences, further enriching the retail options available to Belair residents.
Belair is mostly residential so there are not many restaurants, however, residents can still indulge in delightful dining experiences within the neighborhood. Notable options include the Restaurant Schéiss, situated within the Schéiss Cultural Center, offering a cozy ambiance for enjoyable meals. Another enticing option is the Restaurant-Pizzeria Ci Siamo, where residents can savor delectable dishes and authentic pizzas.
Renting and buying real estate in Belair
Attracting an affluent population, Belair exudes an air of sophistication. The neighborhood boasts stunning private mansions with lush gardens, contributing to its reputation as one of the most expensive districts in Luxembourg City for property acquisition. However, for those considering rentals, prices are relatively lower compared to the city's average, providing a unique blend of upscale living and accessible rental options in this prestigious locale.
Buying real estate in Belair
For buying, the average price is which is practically the same as a year ago, and 1,998 euros more than the city average of 12,232 euros per sqm.
Renting real estate in Belair
For rent, the average price is 27.46 euros per sqm which represents an increase of 6.31% over 1 year and 2.3 euros less than the city average of 29.76 euros per sqm.

Frequently Asked Questions (FAQ)
What makes Belair stand out as an upscale neighborhood in Luxembourg
Belair stands out as an upscale neighborhood in Luxembourg due to its exclusive ambiance and luxurious residences. With beautiful private mansions complemented by lush gardens, the district exudes sophistication and elegance.
The area's reputation as one of the most expensive in the capital attests to its desirability among high-profile individuals seeking a prestigious address.
Are there shopping centers and other commercial establishments in Belair in Luxembourg
Belair primarily embraces its identity as a residential neighborhood, offering a tranquil and family-friendly ambiance. However, residents benefit from the convenience of nearby shopping centers and commercial establishments to cater to their retail needs.
The City Concorde shopping center, situated to the west, and the Boomerang Strassen shopping center, located in the northern vicinity, ensure that residents have easy access to a diverse array of stores and amenities, providing a balanced blend of residential charm and retail convenience within the district.
Does Belair have easy access to public transportation and major highways
Yes, Belair enjoys excellent connectivity with public transportation and major highways. The neighborhood benefits from a well-developed public transport system, primarily centered around an extensive bus network that ensures seamless interconnections throughout the area.
Additionally, while Belair itself doesn't have a tramway system, the Centre, Stäreplaz / Étoile tram station is conveniently located in the northeast corner of the district. For those who prefer traveling by car, Belair offers quick access to major highways, providing convenient routes for residents to reach various destinations both within and outside the city.
Copy link