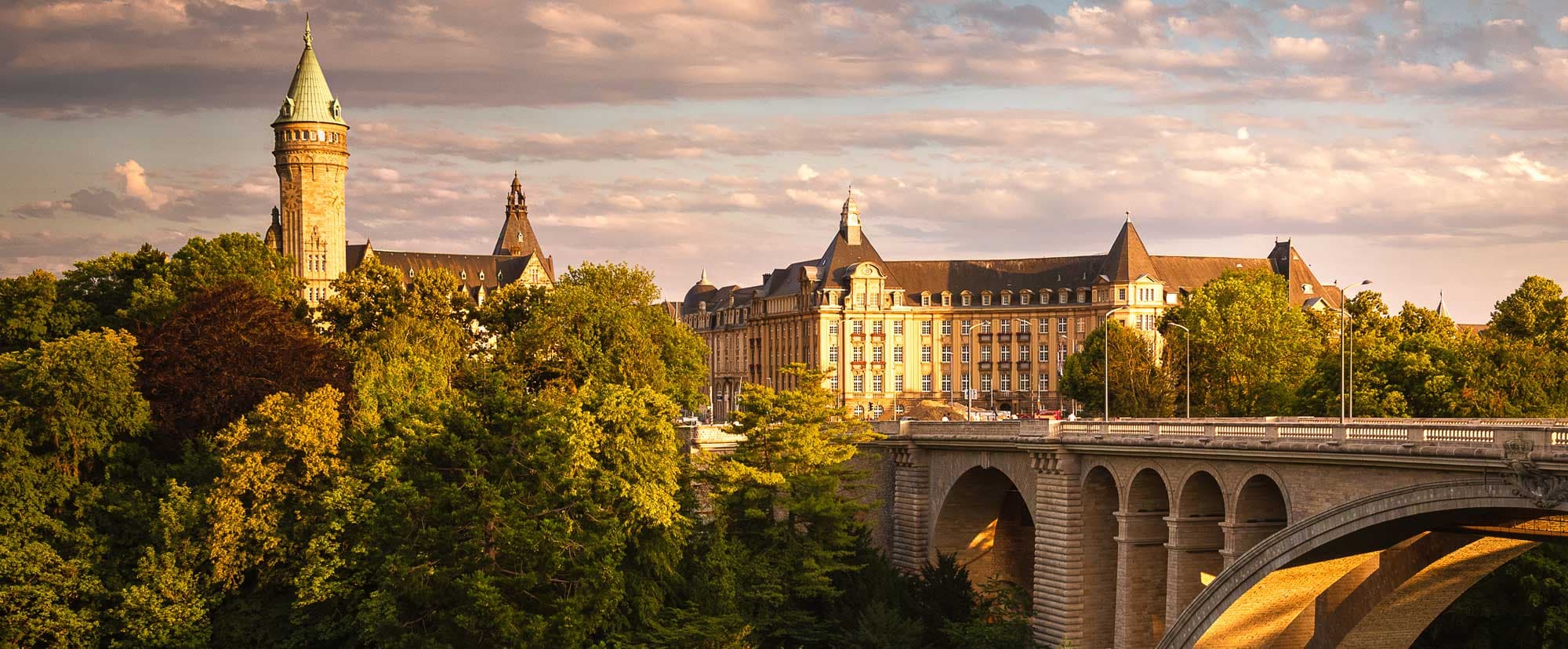 Luxembourg Universities: higher education system in the Grand Duchy
In the Grand Duchy, almost ⅔ of the population has higher education. This is the highest figure in the whole European Union. Higher education in Luxembourg develops in two main fields:
Technical education, practically oriented vocational education, for those who graduate from the technical lyceum.
A university degree, can be obtained from one of the universities in the country, the main of which is the University of Luxembourg.
The University was opened back in 2003. It is rather late compared to the first lyceum in the country, for example, but the reasons for that are quite simple: Luxembourg is surrounded by Germany, France, and Belgium, which offer many universities available to citizens of the Grand Duchy.
However, despite its late establishment, the University of Luxembourg deserves recognition, with plenty of courses, expat-oriented admission, and its modern campuses.
The University of Luxembourg
The University has three main faculties, that curate the programs:
Natural Sciences, Technology, and Medicine;
Humanities, Pedagogical and Social Sciences.
The educational facility offers Bachelor's degrees (18 courses), Master's degrees (52 courses), and Ph.D. studies (4 schools) — a standard set of higher education levels for Europe made available here.
The Bachelor's degree costs per year for foreigners and residents are the same at the University of Luxembourg:
400 euros for the 1st and 2nd semesters,
200 euros for each other semester, from the 3rd to the 6th.
Undergraduate students are required to complete an internship, which lasts one semester and is conducted abroad.
As for the Master's degree, the price depends on the chosen field: from 200 euros per semester to 1600 and more. You can find out about the cost of education on the university website, in the specific department. Living expenses — from 1800 euros per month.
All study programs are based on multilingualism, which means the opportunity to study in English, German or French. The academic year consists of 2 semesters. Students are required to attend lectures and seminars and take exams.
The teaching staff comprises about 200 lecturers, associate professors, and professors, including local and invited experts. The University of Luxembourg has about 7,000 students. The educational process is organized through the campuses of Belval, Kirchberg, and Limpertsberg.
Technical universities of the Grand Duchy
Graduates of these institutions are highly valued, face no employment issues, and are in high market demand. Here are several institutions where students can get a diploma in higher technical education:
School commerce and Ecole de Commerce de Gestion.
Technical Lyceum Lycée technique pour Professions de Santé.
Technical Lycée Technique des Arts et Métiers.
Branches of international universities
There are several branches of large international institutions based in the Grand Duchy. So if your main goal is to relocate to the country, you can apply to them too.
Sacred Heart University in Luxembourg
The Sacred Heart University of Luxembourg is an American university. The main fields are management and business. It cooperates closely with Luxembourg companies. Training costs depend on the program and range from 29,000 to 39,000 euros.
The program boasts a rigorous curriculum covering a wide range of business disciplines including finance, marketing, strategy and entrepreneurship. A notable aspect of the International MBA program is its focus on international exposure and diversity. Students have the opportunity to study and work with a diverse cohort of classmates from different cultural and professional backgrounds.
Miami University Dolibois — European Center
The overseas campus of the University of Miami. The main fields are architecture, history, political science, and languages. It focuses on international students, mostly American, who want to study in the center of Europe.
The cost of studying for a Bachelor's degree is approximately 12,000-18,000 euros per year, and for a master's degree, 12,000-20,000 euros per year. The exact amount should be checked with the university when choosing the faculty and form of study.
Located in the heart of Luxembourg City, MUDEC offers students a unique and immersive learning environment. Housed in a historic building, the center offers state-of-the-art facilities for classrooms, student services and accommodation.
Brookins Business Institute
An international university, based in the United States. The main fields are tourism and hospitality. It offers undergraduate and graduate programs. The cost of a Bachelor's degree for citizens of Europe is 11,950 euros per year; for others, 12,950. For Master's, 12,950 and 13,950 euros per year for citizens and non-citizens, respectively.
BBI offers undergraduate and postgraduate programs as well as professional development courses and executive training. A key feature of BBI is personalized education. The institute strives to maintain small class sizes, fostering an interactive and engaging learning environment. This allows for close interaction between students and faculty, promoting individual attention and mentorship.
Scholarships and financial support
There are many ways to obtain financial aid for studies when you come from a different country to Luxembourg. The main ways to get allowance benefits are:
AIDEFI. Government financial assistance can be requested online through MyGuichet.
ERASMUS + Scholarships. Suitable for those who go on an internship outside the country.
Foreign Scholarships. The countries providing them are Germany, Austria, Belgium, Brunei, Canada, South Korea, Turkey, USA, France, Italy, Japan, Poland, Romania, Slovakia, and Taiwan.
Private scholarships. These are awarded to architects, physicians, and financiers. You can also receive a merit scholarship for outstanding results or win a research grant.
A scholarship from the University of Luxembourg is available for students with financial difficulties.
The conditions for applying for assistance are published on the Ministry of Education website.
Studying abroad
Students can either immediately enter a foreign university or transfer after the 1st year to the universities of neighboring countries: Germany, Belgium, and France, and continue their studies there. There are many world-renowned universities close to Luxembourg.
Germany
The University of Trier, Universität Trier;
The University of Munich named after Ludwig-Maximilians.
The Humboldt University of Berlin, Humboldt-Universität zu Berlin.
France
The Henri Poincare University in Nancy, Henri Poincaré University;
The Robert Schuman University in Strasbourg, Robert Schuman University;
The Sorbonne in Paris, Sorbonne University.
Belgium
The Free University of Brussels, Université Libre de Bruxelles;
The Catholic University of Louvain, Université Catholique de Louvain;
The University of Liège, Université de Liege.
It is also possible to enroll at any higher education institution. You can read about studying abroad on the website of the Ministry of Education. It is important to remember that not all the countries represented are covered by the state funding program.

Frequently Asked Questions (FAQ)
How can a foreigner enroll to University of Luxebmourg
Foreign students can enroll at the University of Luxembourg by following these steps:
First, you need to decide which program you want to study at the university. You can explore the various programs offered on the university's website and choose the one that suits your interests.
Once you have selected a program, you should check the admission requirements for that program. The requirements vary depending on the program and your educational background. You should also check if you need to take any standardized tests like TOEFL or IELTS if your native language is not English.
You can apply online through the university's website. You will need to fill out the application form and upload your supporting documents, such as transcripts, test scores, and a personal statement.
You will be required to pay an application fee when submitting your application. The fee varies depending on the program and your nationality.
The admission decision can take a few weeks to a few months, depending on the program and the number of applications received. You will be notified of the decision through email.
If you are accepted into the program, you will need to apply for a student visa. You can contact the embassy or consulate of Luxembourg in your home country for more information on how to obtain a student visa.
You should start making preparations for your arrival, such as arranging accommodation, getting health insurance, and arranging for transportation to the university.
How much does it cost to study in University of Luxembourg
All education in the Grand Duchy is supported by the government both for foreign students and local people. The usual part of the fee for the semester that a student will pay is 200 euros for programs, that are funded by the government (most of them are).
Though some master's degrees can be subjected to higher fees, like Psychotherapy, Entrepreneurship, and other programs. The prices here can be as high as 5,000 euros in the second year of education! But still, there are plenty of opportunities to apply for scholarships in Luxembourg.
Can students work in Luxembourg while studying at University
Students in Luxembourg have access to a variety of employment opportunities and can gain valuable work experience while studying at the same time or during spring, winter, and summer breaks.
During school holidays, there is a maximum work time of 2 months or 346 hours during the school holidays. For a fixed-term contract for students on school time, the maximum average weekly working hours allowed — is 15 hours per month.
Copy link