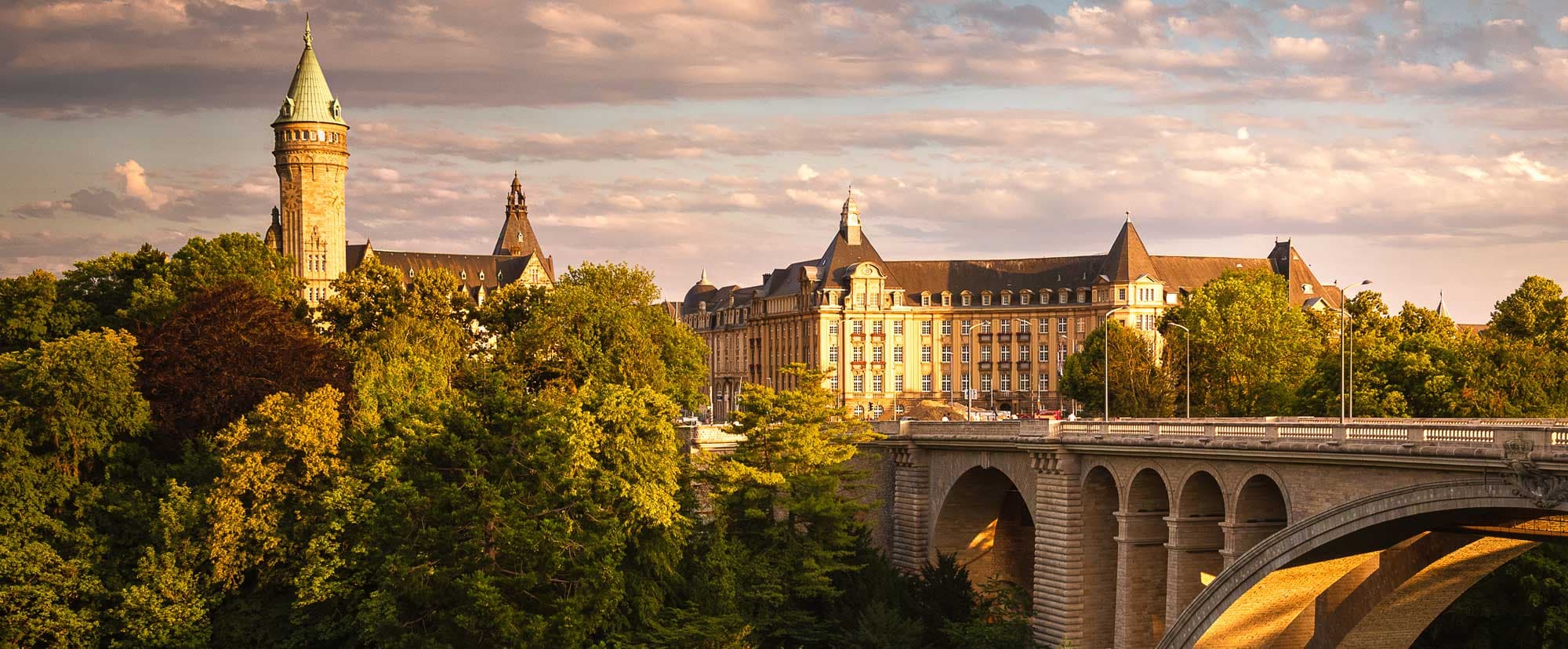 Italian Restaurants in Luxembourg: a culinary journey
Among the array of international flavors in Luxembourg, Italian cuisine stands tall as a beloved favorite, enchanting locals and visitors alike with its mouthwatering delicacies. The allure has grown exponentially over the years, fueled not only by the country's delectable offerings but also by the increasing presence of the Italian community within borders.
The Italian community in Luxembourg has been increasing slightly but steadily over the last decade, from 18,244 people in 2013 to 24,676 in 2023, as has the percentage with respect to the total population which went from 3.42% to 3.73%. As the number of Italian residents flourished, so did their gastronomic influence, leaving an indelible mark on the culinary landscape of Luxembourg.
Let's explore Italian restaurants in Luxembourg that capture the essence of Italy, from traditional trattorias to modern osterias. And that's not all! We will also uncover authentic Italian grocery stores, where you can procure the finest ingredients and recreate the magic of Italy in your own kitchen. Buon Appetito!
Great authentic Italian restaurants in Luxembourg
From cozy trattorias exuding rustic charm to sophisticated fine dining establishments oozing elegance, the diversity of Italian establishments around Luxembourg promises an unparalleled gastronomic experience.
Come a la Maison
Come à la Maison is a culinary gem initiated by Séverin Laface, rooted in a cherished Calabrian family history of cultural heritage and traditions passed down through generations. Seamlessly combining decor and cuisine, Séverin Laface and his team have created a haven where slow-food philosophy meets local relationships and premium ingredients to bring forth the authentic essence of Italian cuisine.
The restaurant's charming ambiance captivates visitors with distinctive furniture, inviting communal spaces, and captivating artwork, making patrons feel right at home as they savor cherished moments with family, friends, or colleagues.
Partigiano
Nestled in a cozy corner, Partigiano exudes a warm and unobtrusive charm that leaves a lasting impression on its visitors. The restaurant's friendly staff, coupled with its delectable Italian cuisine and surprisingly affordable prices, entices guests to return time and time again to relish the comforting ambiance. With a simple yet compelling mission, Partigiano strives to serve delicious food that beckons patrons to make weekly visits a cherished tradition.
The restaurant's versatile menu caters to all occasions, ensuring every dining experience is tailored to perfection. Moreover, the establishment features a captivating bar area, where guests can savor the delights of delicious Italian drinks.
Il Tartufo
Since its establishment in 2010 in Capellen, Il Tartufo has been delighting diners with a delectable array of Italian and Sicilian dishes, all within an ambiance that gracefully blends baroque elegance with modern allure.
At Il Tartufo, the philosophy revolves around two cherished themes: truffles and Italy. With a passion for these culinary treasures, Il Tartufo invites patrons to embark on a gastronomic journey featuring a variety of truffle-inspired dishes, each meticulously crafted to tantalize the taste buds.
The menu features an enticing range of Italian and Sicilian dishes, including mouthwatering poulpe variations, succulent red tuna tartare, and luscious linguine vongole. Homemade pizzas, refreshing gelatos, and indulgent desserts add to the culinary delight. With a focus on truffles, the restaurant offers dishes like Carpaccio al Tartufo, Risotto al Tartufo, Tagliatelle al Tartufo, and more, each exuding the captivating aroma truffle aficionados adore.
Radici
Nestled within the elegant confines of Hotel Sofitel Luxembourg Europe, amidst a bright and verdant setting in the heart of Kirchberg, Radici is a true gem that delights guests with its vibrant ambiance and delectable dishes.
A standout feature of Radici is its remarkable wine cellar, boasting a large selection of Italian wines. With each sip, patrons embark on a sensory journey, transcending borders to bask in the warmth of Taormina, the charm of Polignano, or the romantic allure of Venice.
Cyrano
Nestled ideally in the city center, just fifty meters away from the train station and within a stone's throw from the secure parking facility "La Rocade," Cyrano Restaurant welcomes guests into a charming setting, offering a meticulously crafted fusion of Italian and French cuisine, with delightful Mediterranean specialties.
Boasting an efficient team, the restaurant ensures swift service, making it an ideal choice for the bustling lunchtime clientele. For those seeking a romantic rendezvous, Cyrano's spacious rooms set the perfect ambiance for a candlelit tête-à-tête, while families looking to celebrate special occasions can opt to have the restaurant exclusively reserved for a private gathering.
Michelin Italian restaurants in Luxembourg for special occasions
When it comes to recognizing culinary excellence, few accolades hold as much prestige as the Michelin Guide. Known worldwide for its discerning taste and meticulous assessments, the Michelin Guide bestows coveted stars upon exceptional restaurants, signifying unparalleled dining experiences.
In this section, we delve into the realm of Michelin Italian restaurants in Luxembourg, where gastronomy reaches new heights of artistry and refinement. Among the celebrated establishments we will explore in detail are Mosconi restaurant, Restaurant Roma, and Fani. These exceptional dining destinations promise an unforgettable journey for those seeking to indulge in the finest Italian flavors.
However, it's worth noting that with their exceptional quality comes a relatively higher cost than traditional restaurants, making them ideal choices for special occasions and moments deserving of nothing but the extraordinary.
Mosconi
Nestled in the charming Grund district, really close to Luxembourg City center, this Italian restaurant exudes a timeless allure within a magnificently renovated abode. Owned and led by Illario Mosconi, the restaurant pays a heartfelt tribute to Italian gastronomy, boasting homemade pasta, exquisite meat, and fish preparations, delicate veal, and the coveted white truffles of the Mediterranean terroir.
With a prestigious Michelin star and the esteemed recommendation of Les Grandes Tables du Monde, Mosconi stands as a beacon of culinary excellence, inviting guests to bask in the spirit of Italy and savor unforgettable dining experiences on the enchanting terrace, graced by the warm sun and culinary wonders.
Restaurant Roma
Since 1950, Roma proudly stands as the first Italian restaurant in Luxembourg. With over 70 years of culinary heritage, this traditional establishment in the city center has become an iconic address, cherished by loyal patrons for its timeless classics and evolving seasonal menu. From mouthwatering cannelloni di crespelle to delectable tortelli filled with sea bass, Roma's homemade pasta creations never fail to impress. Thematic festivals and a diverse menu ensure every meal is a grand culinary celebration.
Roma's acclaim extends beyond its loyal clientele, as it has earned recognition in esteemed gastronomic guides like Gault&Millau. Additionally, the restaurant's dedication to preserving and promoting the rich Italian culinary tradition has earned it the prestigious "Ospitalità Italiana" seal, awarded by the Italian Embassy and the Italian Chamber of Commerce in Luxembourg.
Fani
Fani is one of the bests Italian restaurants in Luxembourg, eating there is a captivating voyage of culinary artistry, where each dish delights the senses. From transparent soups to 12-hour-cooked eggplants, the menu sparkles with creative wonders. The croque-monsieur with langoustine tartare and Ossetra caviar is a finger-licking delight, while the classic tagliatelle with white truffle remains irresistible. Under Roberto Fani's guidance, every dining moment at Fani becomes an enchanting experience.
At Fani, Knowledge, Passion, and Beauty converge to craft culinary masterpieces. Meticulous ingredient selection and techniques showcase their Knowledge. Passion fuels the chefs' dedication to both tradition and creativity. Every dish reflects a sense of Beauty, turning each plate into an aesthetic wonder. Roberto Fani's mastery earned him the esteemed title of 'Chef de l'Année' 2023 by Gault&Millau, solidifying Fani's position as a pinnacle of gastronomy in Luxembourg.
Italian grocery and ingredient stores in Luxembourg
First of all, if you cook at home and want to try making your own Italian dishes, you will need the right ingredients. Luxembourg offers a variety of Italian grocery stores where you can find them.
Bonta Italiana
Step into Bonta Italiana, where the Topputi family delights in offering an exquisite array of Italian products in Luxembourg. This grand Italian grocery store ensures freshness with twice-weekly shipments directly from Italy.
Within its welcoming walls, you'll find a charcuterie and cheese counter, a bakery serving fresh bread, focaccia, and pizzas, a fruits and vegetables section showcasing seasonal delights from Puglia, and a caviste with wines from all over Italy. The store also boasts a wide selection of premium Italian coffee, along with pasta, fresh pasta, mozzarella, rice, grissini, dolce, breakfast items, soft drinks, and more.
Papilla
At Papilla, the essence of Italy beckons with a delightful combination of an Italian grocery store and a mouthwatering eatery. Located in Luxembourg-Clausen, this charming establishment offers a plethora of high-quality Italian products, fresh vegetables, dried goods, pasta, sauces, and a curated selection of Italian wines from Notaro.
Galli-Galli
At Galli-Galli, Italian cuisine enthusiasts are treated to a curated selection of artisanal products within a minimalist and inviting setting, embracing the Slow Food movement. Managed by Christine Penning Michels, the store offers a rich array of Italian delights, from risotto and spaghetti to pesto and parmesan. Galli-Galli carefully sources its products from renowned artisans, reflecting the true essence of Italy's diverse flavors.
Conveniently, you can now enjoy these culinary treasures without leaving Luxembourg, as Galli-Galli offers online shopping and home delivery. Embrace the flavors of Italy, whether savoring the products as they are or using them to create mouthwatering recipes in the comfort of your own kitchen.

Frequently Asked Questions (FAQ)
Do Italian restaurants in Luxembourg offer delivery and takeout options
Yes, many Italian restaurants in Luxembourg offer convenient delivery and takeout services, allowing patrons to enjoy their favorite Italian dishes in the comfort of their homes or offices. Notable establishments such as Come à La Maison and Il Tartufo provide hassle-free online ordering, ensuring that their delectable pizzas, pasta, and other Italian delights are just a few clicks away.
Where to eat Italian street food in Luxembourg
One standout destination is Papilla. Papilla treats visitors to an authentic taste of Italy with its mouthwatering selection of street food delights. From scrumptious individual and sliced pizzas to other delectable Italian treats, Papilla captures the vibrant essence of Italian street food culture.
Which Italian Restaurants have Michelin stars in Luxembourg
Luxembourg boasts several Michelin-starred Italian restaurants. Mosconi stands out with refined dishes and a charming ambiance, led by Chef Illario Mosconi. Meanwhile, Fani delights diners with audacious dishes and earned Gault&Millau's "Chef de l'Année" 2023 title. These Italian gems promise extraordinary gastronomic experiences, showcasing the best of Italian cuisine in Luxembourg.
Sources: lustat.statec.lu
We took photos from these sources: Come a la Maison Instagram Page Partigiano website Il Tartufo website Radici Instagram Page Cyrano website Mosconi website Roma website Fani website Bonta Italiana Fcebook Page Papilla Instagram Page Galli-Galli Instagram Page
Copy link