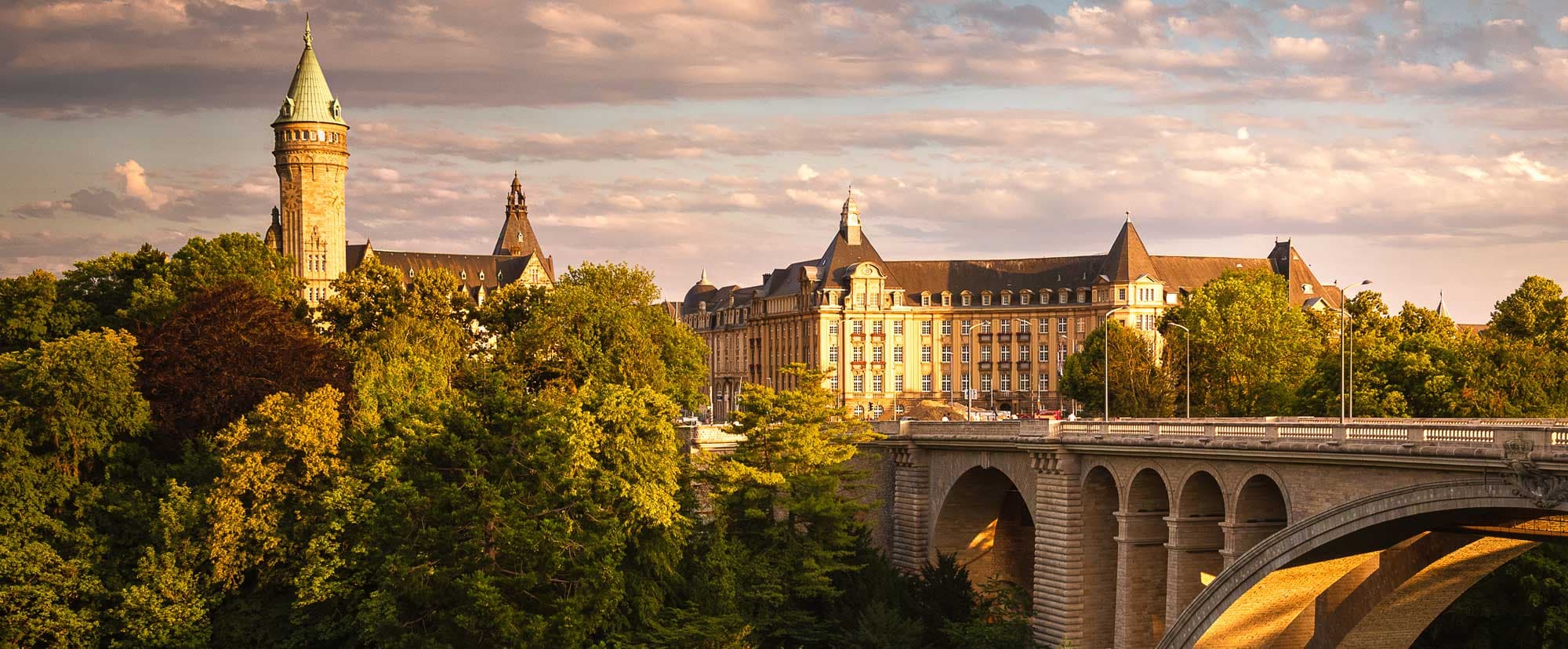 Camping in Luxembourg
In recent years, the allure of Luxembourg as a camping destination has been steadily rising, captivating outdoor enthusiasts from around the world. As travelers seek more immersive and nature-oriented experiences, camping in Luxembourg has emerged as a preferred choice.
Luxembourg boasts a diverse array of camping options for every type of adventurer. Whether you prefer pitching a tent in a tranquil woodland, parking your camper van in a scenic spot, or indulging in the comforts of a well-equipped campsite, Luxembourg has something to offer for everyone.
This article will provide you with all the essential information you need to plan an unforgettable camping adventure in Luxembourg with your family and friends.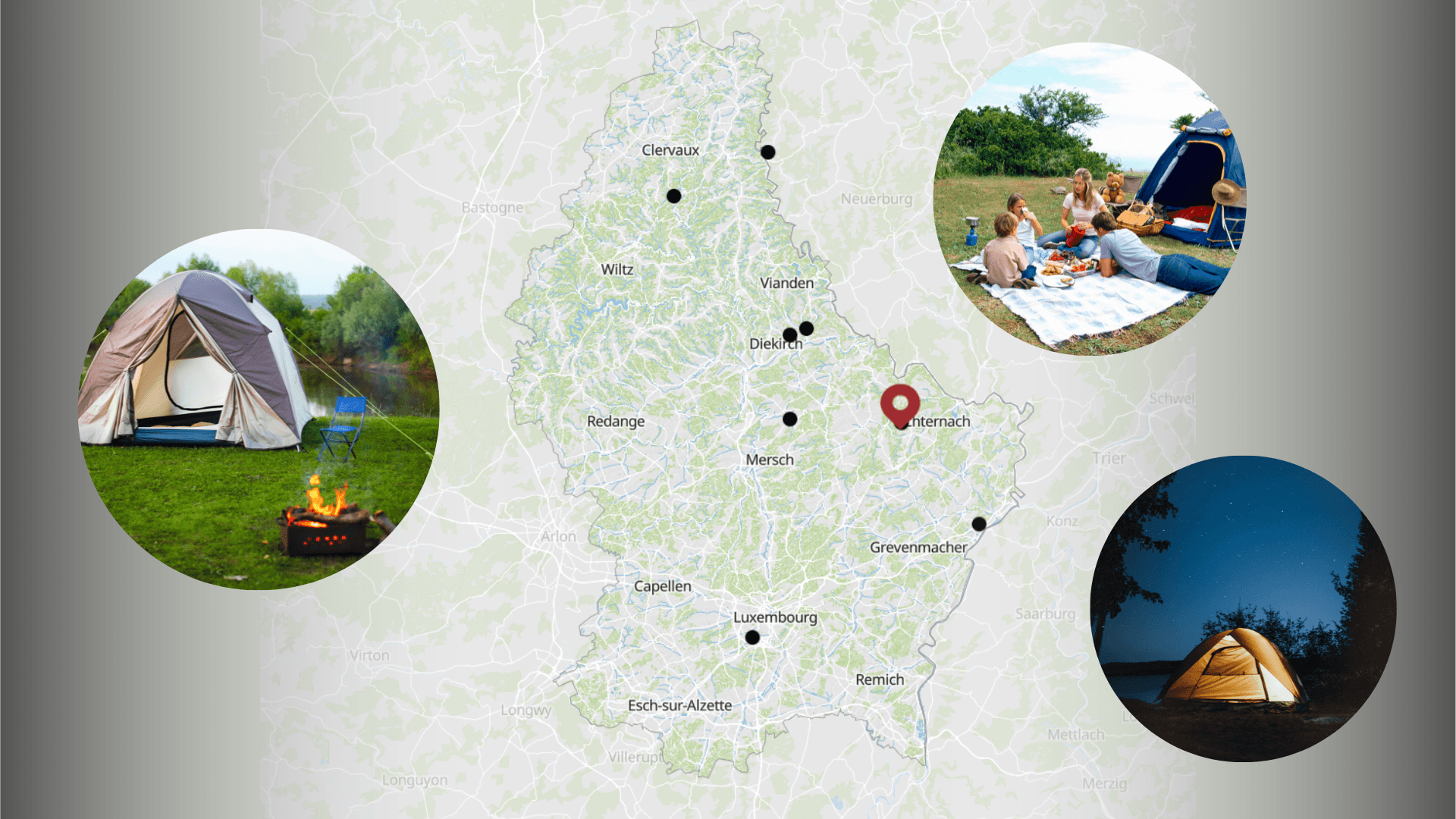 Safety rules for camping in Luxembourg
Before we embark on exploring the incredible camping sites and options in Luxembourg, it's crucial to prioritize safety and ensure a secure and enjoyable experience for all.
Familiarizing yourself with a few essential safety rules will help you make the most of your Luxembourg camping adventure while keeping potential risks at bay.
Choose a suitable campsite with proper facilities and clear regulations.
Inform someone about your camping plans, including your itinerary and expected return.
Pack essential safety items such as a first aid kit, emergency supplies, and a fully charged phone.
Follow fire safety protocols and avoid building open fires during dry periods.
Be aware of wildlife in the area and store food securely to prevent attracting animals.
Respect the natural environment and follow Leave No Trace principles, leaving your campsite as you found it.
Stay updated on weather forecasts and be prepared for changing conditions.
Use appropriate camping equipment, including sturdy tents, sleeping bags, and cooking gear.
Stay hydrated, use sunscreen, and protect yourself from insects and ticks.
Familiarize yourself with local regulations and guidelines related to camping and outdoor activities.
Popular camping places in Luxembourg
There are a lot of different natural locations, where you can go for a day-long camp and even stay for longer, depending on your wishes. All of them offer beautiful natural surroundings and outdoor experiences, as well as other things to pay attention to for different nature fun.
Camping Route du Vin in Grevenmacher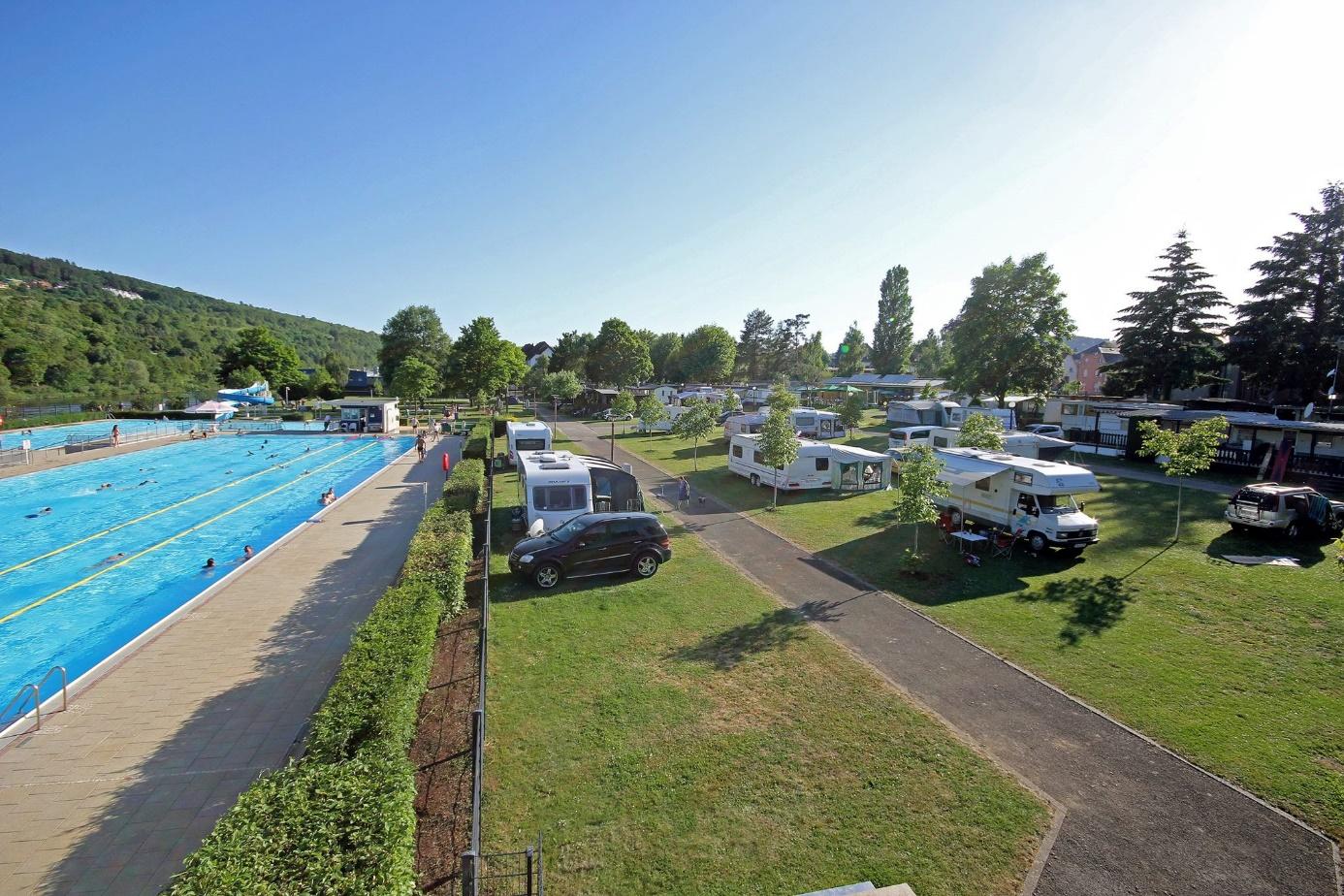 The Luxembourg camping Route du Vin is nestled along the banks of the Moselle River in Grevenmacher. This picturesque camping location offers a range of amenities and attractions to ensure a memorable stay. Surrounding the campsite, you'll find an outdoor swimming pool, tennis courts, and the renowned Maacher Kulturhuef cultural center.
At this camp, children can enjoy the dedicated play areas.
The campsite provides modern facilities, including renovated and heated sanitary facilities, free hot showers, laundry facilities, and a Wi-Fi connection. For those looking to explore the surroundings, bicycle, and e-bike rentals are available.
Additionally, there are options to rent one of their four air-conditioned family pods or a Mobil-Home, adding an extra level of comfort to your camping experience.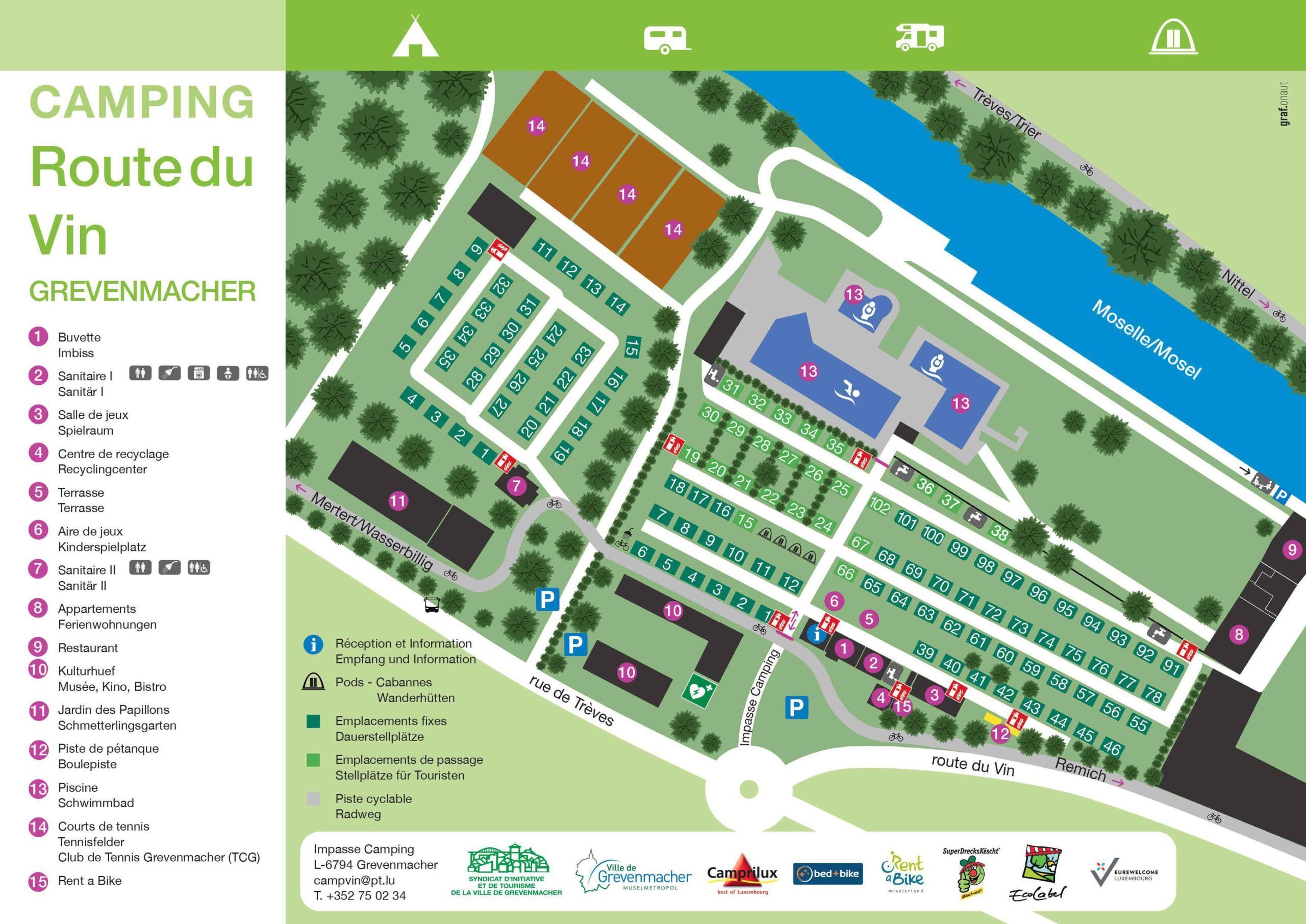 Camping Bissen on lake Sûre
Located on the scenic shores of Sûre Lake, Bissen Camping in Luxembourg offers a tranquil retreat surrounded by breathtaking natural beauty. This idyllic campsite, situated by Luxembourg's largest lake, is a haven for nature enthusiasts of all ages.
You can immerse yourself in the refreshing waters of the lake during the warmer months by renting a kayak or canoe and then indulge in delicious meals at the bistro/pub on site.
Camping Bissen offers various facilities to enhance your well-being, including a Finnish sauna and an infrared cabin for ultimate relaxation and self-care.
Beyond the campsite, immerse yourself in the spectacular flora and fauna surrounding Sûre Lake. Take a leisurely hike along the riverbank to Esch-sur-Sûre (3.5 km) or explore the region's numerous mountain biking and hiking trails, allowing you to truly embrace the natural wonders of the area.
Camping du Nord, Goesdorf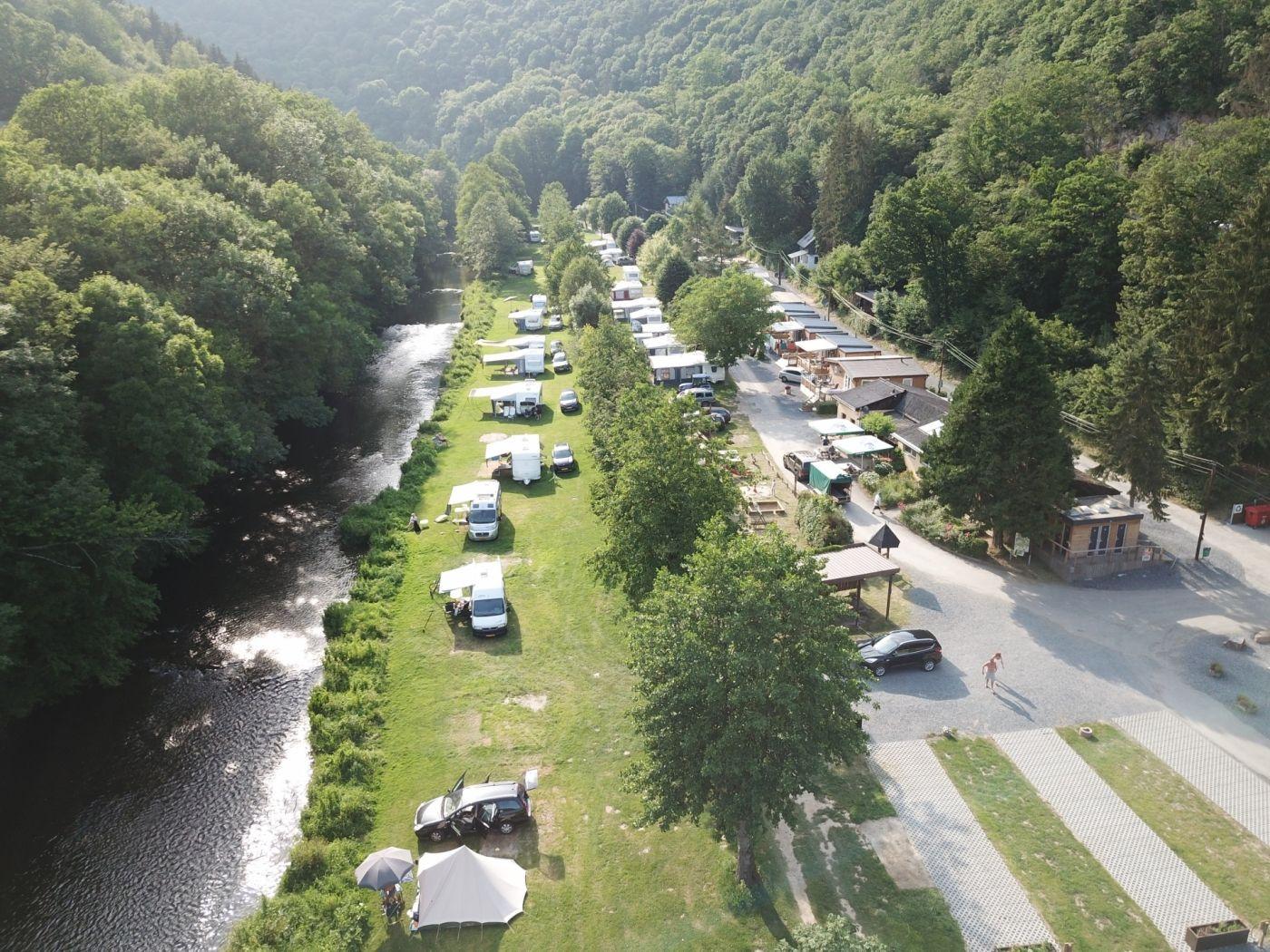 Camping Du Nord is nestled in the heart of the Luxembourg Ardennes, along the Sûre River in Goebelsmühle, within the serene Obersauer Natural Park. Renowned for its stunning natural surroundings, picturesque hiking trails, and excellent fishing opportunities, this campsite exudes tranquility and is a haven for nature enthusiasts.
Located on the premises, the campsite is conveniently situated along the route of the ADAC Motor Tour and the renowned Escapardenne long-distance walking trail, allowing visitors to embark on memorable journeys right from their doorstep.
Additionally, for cycling enthusiasts, the starts from Camping Du Nord, offering a perfect opportunity to explore the region on two wheels.
Prices range from 20 euros to 50 euros per day depending on several factors, you can check all the prices on the campsite's price page. The camp is open every day from 8 a.m. to 12 p.m. and from 2 p.m. to 6 p.m.
Camping du Rivage, Wallendorf Pont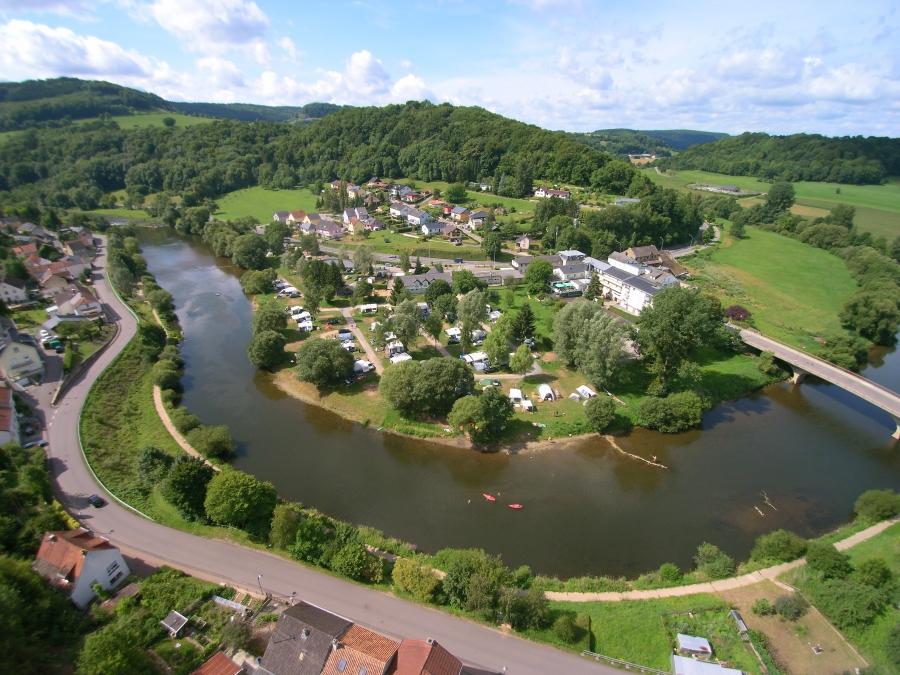 Camping du Rivage is a peaceful campsite perfect for active families. Located on the border with Germany, it sits along the Sûre River, near the famous hiking paradise of the Mullerthal region, also known as Little Switzerland of Luxembourg.
The camping pitches at Camping du Rivage are spacious and can accommodate caravans, folding trailers, tents, and motorhomes weighing up to 3500 kg. Some sites even offer direct access to the river, providing a picturesque setting.
You can engage in various water activities such as swimming, kayaking, canoeing, and fishing in the river. If you prefer land-based adventures, you can explore the surrounding area through hiking, mountain biking, cycling, or even rock climbing.
Since the plans and prices are very varied, we recommend you check them directly on the campsite's price page. The camp is operating from April to September.
Camping in Troisvierges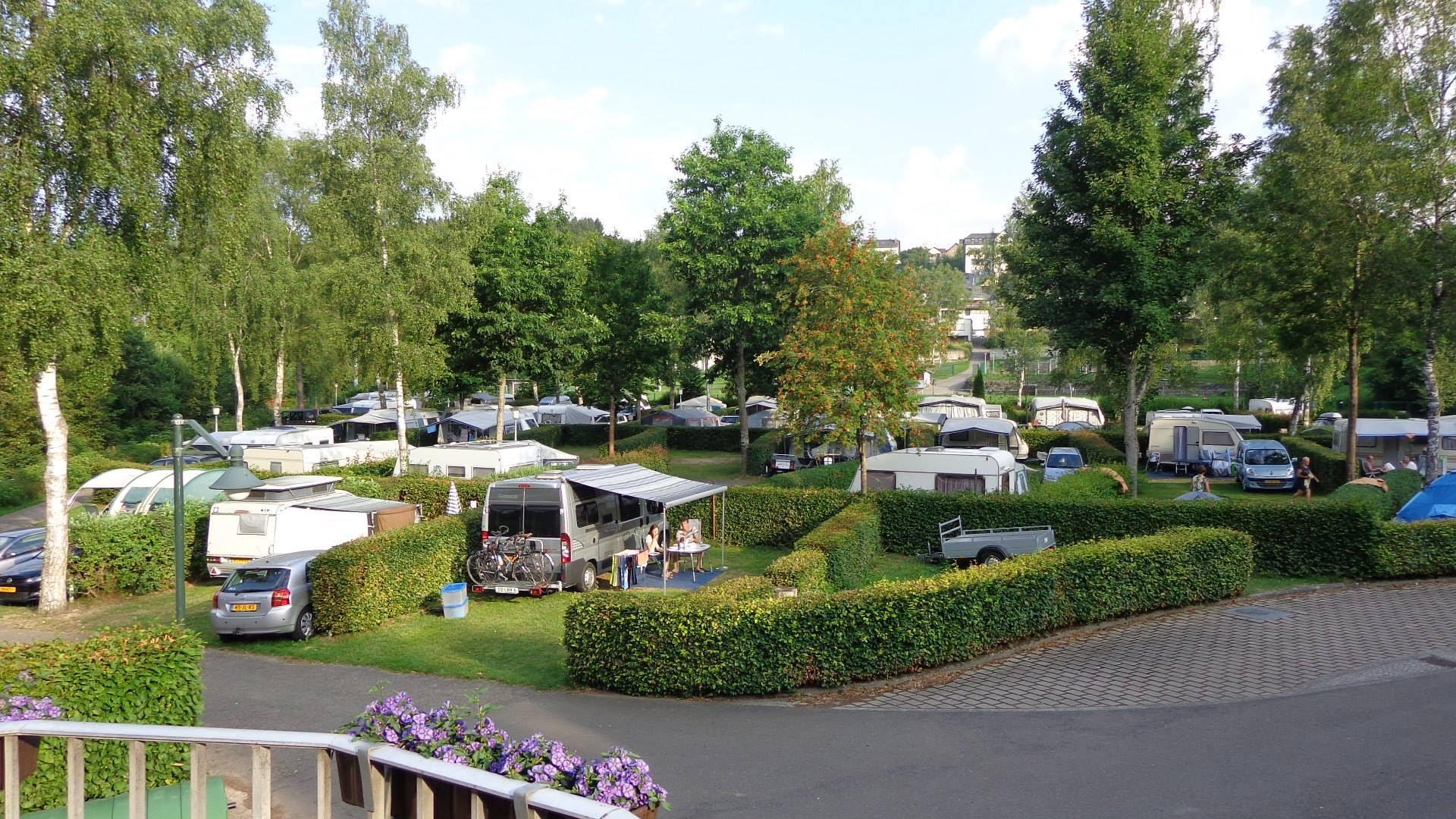 Luxembourg Camping de Troisvierges is a modern campsite located just 200 meters from the town center, offering a serene retreat in a lush green setting. With 132 spacious pitches and fixed accommodations, it provides a comfortable stay at the heart of the Troisvierges Leisure Center.
The campsite features modern and clean sanitary facilities, free Wi-Fi throughout, and convenient amenities like laundry facilities. Guests can indulge in a delicious breakfast buffet or dine at the nearby restaurant.
Children can enjoy entertainment programs, while families can make use of the playground, sports fields, and complimentary outdoor swimming pool.
With its proximity to hiking and cycling trails, Camping de Troisvierges serves as the perfect base for outdoor enthusiasts to explore the surrounding natural beauty of the region.
Since plans and prices are very varied, we recommend you check them directly on the campsite's price page. The camp is open from April will the end of September.
Camping Liefrange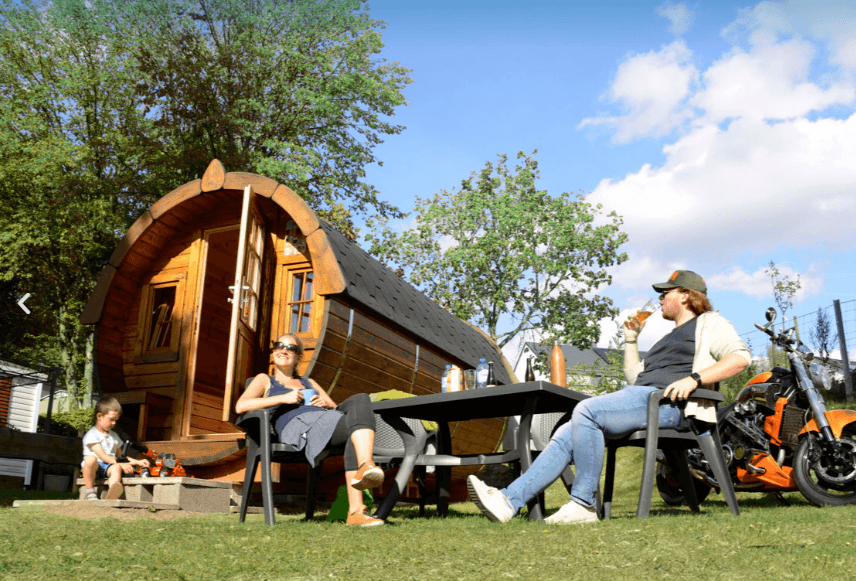 Nestled in the heart of the Haute-Sûre Natural Park in the Luxembourg Ardennes, Camping Liefrange offers a unique camping experience. It is the only campsite located in such proximity to Lake Haute-Sûre, just approximately 800 meters away. The campsite provides a range of cozy and unconventional accommodations, well-equipped pitches, panoramic views for motorhomes, and absolute tranquility amid nature.
Prepare to be captivated by breathtaking panoramic views, deep valleys, seemingly endless forests, and charming villages with old farms. The surrounding area offers a variety of attractions, including the recreational zone around Lake Haute-Sûre, medieval castles, and the remains of ancient fortresses.
Since plans and prices are very varied, we recommend you check them directly on the campsite's price page. The camping site is open all year round.
Camping at Vallée de l'Our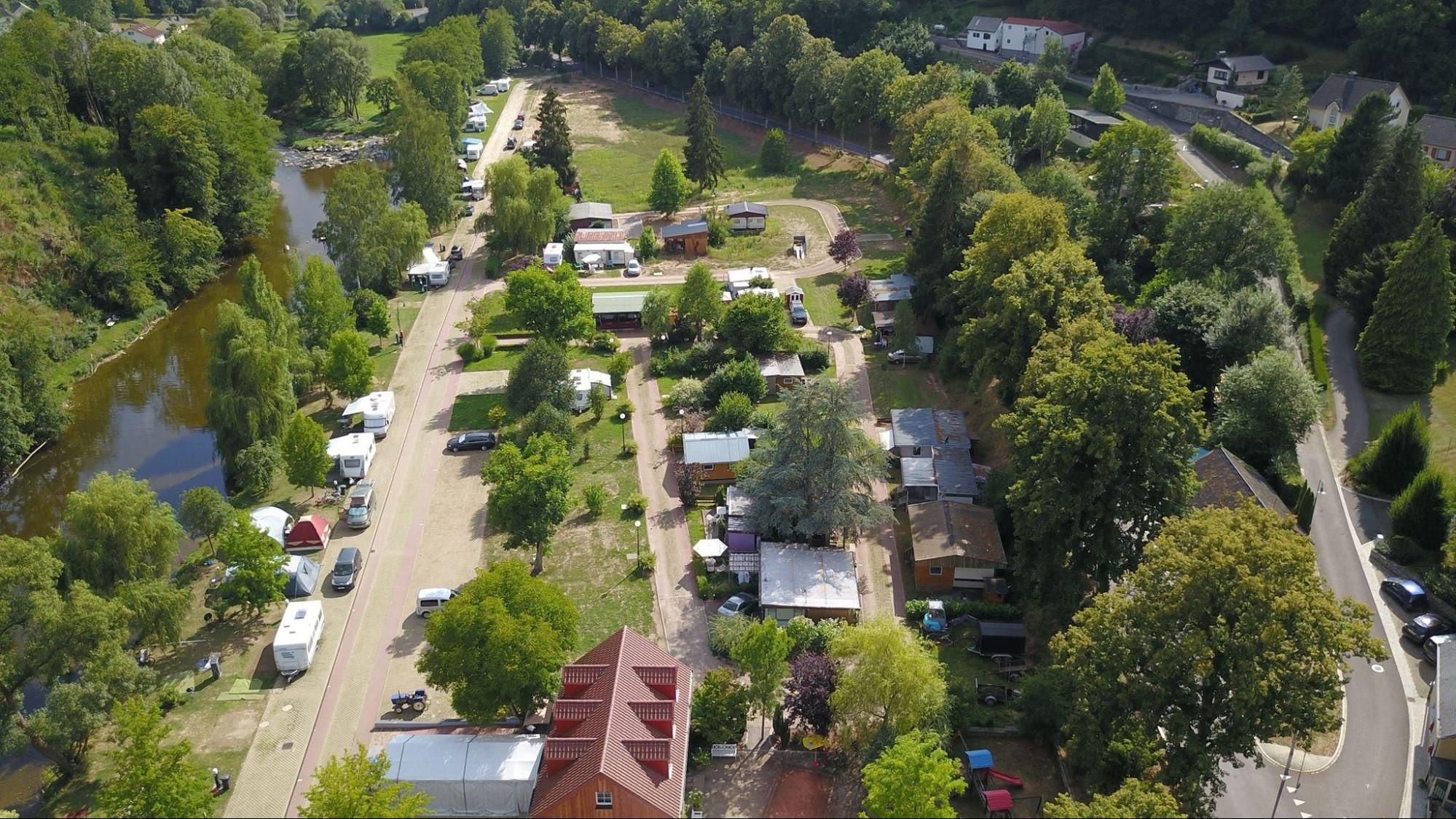 Nestled in the picturesque village of Untereisenbach, Camping Vallée de l'Our is a peaceful and family-friendly campsite run by the Dombret family. Located directly on the banks of the Our River, the campsite is situated in the heart of the German and Luxembourgish national park.
Passionate 🚶 walkers and hikers will find excellent conditions for long walks around the campsite. With over 60 hiking trails and 7 marked routes traversing the Our Nature Park, there are ample opportunities to explore the stunning surroundings. The campsite also offers guided group hikes in the beautiful Our Valley.
Those who love 🚴‍♀️ cycling will also find Camping Vallée de l'Our to be an ideal destination, with designated mountain bike trails in the area that showcase the region's natural beauty. The nearby 22-kilometer MBT Trail Vianden, with an elevation gain of 720 meters, provides an exhilarating challenge.
As the campsite is located on the Our River, 🎣 fishing enthusiasts can indulge in their favorite pastimes. Additionally, guests have the opportunity to swim in the river, with or without a boat, for a refreshing water experience.
Prices range from 20 to 30 euros per day, and you can check all the details on the campsite's price page. The place is open from 1 April to 15 October.
The camping site in Kockelscheuer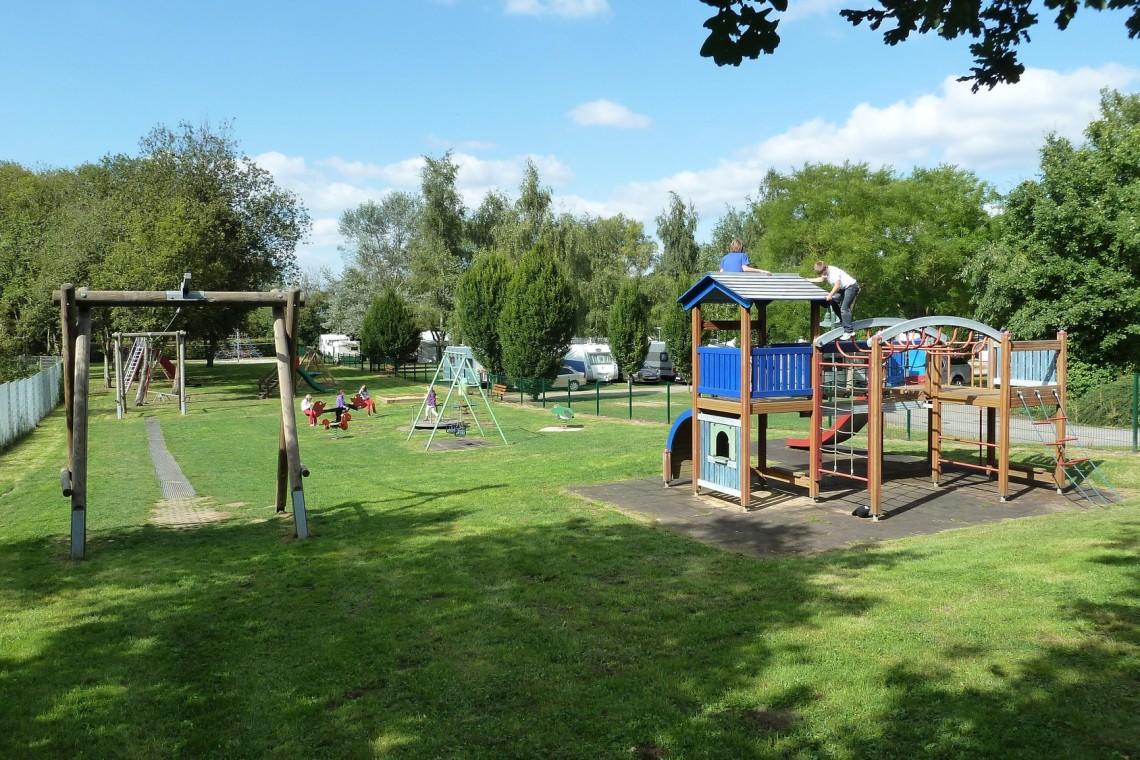 Located just 4 km from the center of Luxembourg City, Camping Kockelscheuer offers the perfect blend of nature, culture, and urban life. Its convenient proximity to the city allows visitors to easily access the campsite by car, bike, or bus.
Nestled on the edge of a forest within the Kockelscheuer leisure center, which features
an ice rink,
golf course,
tennis courts,
bowling,
walking trails,
a snack bar and two restaurants.
Luxembourg Camping Kockelscheuer is a category 1 campsite with 161 spacious pitches and all the necessary comforts. Luxurious sanitary facilities, hot and cold water, laundry facilities, dryers, free Wi-Fi, a grocery store, and a children's playground are among the amenities available. They provide a dedicated service area for camper vans, ensuring convenience and comfort for these visitors.
Camping at Camping Park Beaufort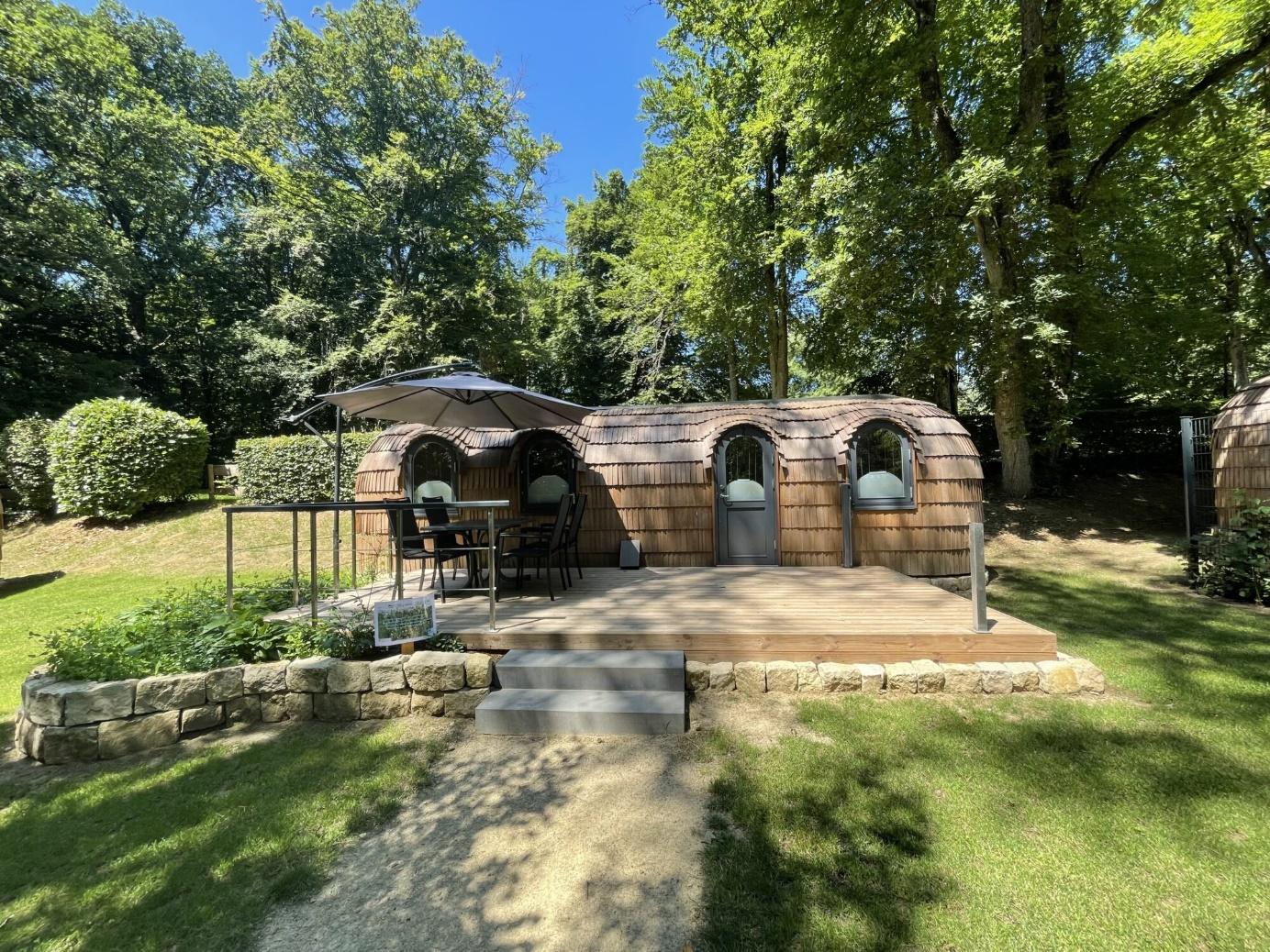 Luxembourg Camping Park Beaufort is situated in the heart of the beautiful Mullerthal region, close to the German border. This location offers a unique natural setting, perfect for those seeking a vacation immersed in the freedom of nature.
You can bring your tent or choose one of their rentals, such as
wooden hiking cabins,
Indian-style tipis,
luxurious igloos,
fully equipped mobile homes.
During the summer months, guests have unlimited access to the outdoor pool in Aqua Park, guaranteeing swimming fun for all. From the end of October to mid-March, the Ice Park opens its doors, providing an exciting ice-skating experience.
Exploring the surroundings, you'll discover Beaufort's reputation for offering unique and breathtaking hiking opportunities. You can embark on the Extra Tour B hiking trail directly from the campsite, while cyclists can take advantage of the well-developed bike network and the region's scenic landscapes.
Within walking distance, you'll find a pharmacy, supermarket, bakery, and several restaurants, ensuring that all your needs are met during your stay at Camping Park Beaufort.
Since plans and prices are very varied, we recommend you check them directly on the campsite's price page. The camping is open all year long from 9 a.m. to 6 p.m.
Krounbierg Camping in Mersch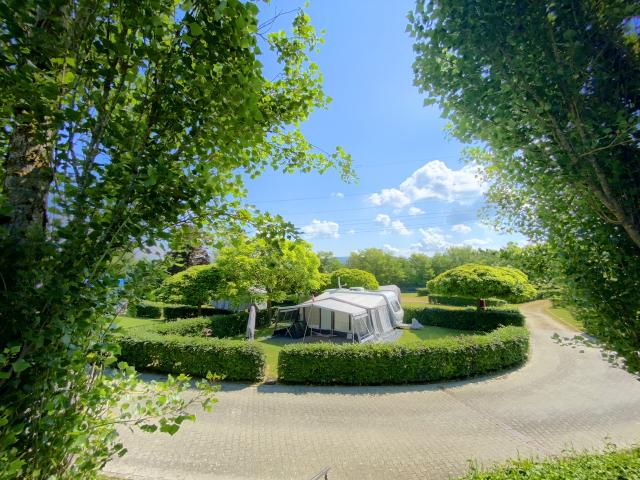 Krounbierg Camping in Luxembourg is a 5-star campsite ideally located and nestled in a flourishing natural environment and surrounded by vast woodlands, the campsite offers a serene retreat. Its favorable location in Mersch allows for easy exploration of the entire Grand Duchy of Luxembourg, whether by bike, train, bus, or car.
The on-site restaurant offers a traditional menu as well as quick meals to enjoy on-site or for takeout. During the May and summer holidays, professional entertainment is provided for both children and adults, with a diverse program of sports activities, crafts, and various themed events. The Krounebierg Aquatic Center provides fun for the whole family.
The region surrounding the campsite offers numerous opportunities for exploration. Nearby attractions include the , the oldest human-made monument in Luxembourg, the , and the .
Since plans and prices are very varied, we recommend you check them directly on the campsite's price page. Krounbierg is open from April to October.
Wild camping in Luxembourg
While wild camping and bivouacking are prohibited in Luxembourg, and still there are a few exceptions and specificities that allow for finding accommodation outside of established campsites.
Venturing off the beaten path can be allowed for a single night. It is important to practice Leave No Trace principles and respect the natural environment while engaging in this activity.
Also, with the permission of landowners, it is permitted to spend the night on private plots with a maximum of two tents. This offers an opportunity for a more secluded camping experience, provided that the landowner grants consent.
Furthermore, it is allowed to spend a night in a vehicle for rest and recuperation. This option can be convenient for travelers seeking a quick overnight stop while on the road.
At Lake Esch-sur-Sûre, which we mention in the article for example, overnight stays on private plots or bivouacking is strictly prohibited.
Where to buy camping equipment in Luxembourg
When preparing for a camping trip, it's essential to have the right equipment to ensure a comfortable and enjoyable experience in nature. Some key items to consider include
sturdy tent,
sleeping bags or sleeping pads,
camping chairs or stools,
camping stove or grill for cooking meals,
cooler to store food and beverages.
Other essentials include camping utensils, a reliable flashlight or headlamp, a first aid kit, insect repellent, and appropriate clothing and footwear for the outdoor environment.
To find a wide range of camping equipment, there are several reputable stores in Luxembourg where you can make your purchases.
🎒 Decathlon is a popular choice, offering a diverse selection of camping gear, including tents, sleeping bags, camping furniture, cooking equipment, and outdoor clothing.
🎒 A.S. Adventure is another well-known store that caters to outdoor enthusiasts, providing a variety of camping essentials, hiking gear, and clothing from renowned brands.
Additionally, 🎒 Beim Fiisschen Campingshop is a local camping shop that offers a range of camping equipment and accessories, ensuring you have everything you need for your outdoor adventures.
Whether you're a seasoned camper or new to the camping experience, these stores in Luxembourg will provide you with a comprehensive selection of camping gear, ensuring you have all the essentials for a successful and enjoyable trip.

Frequently Asked Questions (FAQ)
What amenities can I expect at camping sites in Luxembourg
Camping sites in Luxembourg typically offer a range of amenities, including clean sanitary facilities, electrical plugs, Wi-Fi access, on-site dining options, communal areas with picnic facilities, and recreational amenities like playgrounds and swimming pools. However, amenities may vary, so it's advisable to check with each campsite for specific offerings.
Can I bring my pet to campsites in Luxembourg
Each campsite has its own pet policy, including restrictions on the number of pets allowed or specific rules regarding leash requirements. It's recommended to check with the campsite beforehand to ensure compliance with their pet regulations.
Additionally, it's crucial to be a responsible pet owner by cleaning up after your pet and keeping them under control to ensure a pleasant experience for everyone at the campsite.
Are there any family-friendly campsites in Luxembourg with activities for children
Absolutely! Luxembourg offers several family-friendly campsites that provide a range of activities for children. These campsites often have dedicated play areas, sports facilities, and organized entertainment programs tailored to kids of various ages. From outdoor playgrounds to swimming pools, these campsites strive to keep the little ones entertained and engaged.
It's a great opportunity for children to make new friends, participate in games, and enjoy a memorable camping experience with their families. When choosing a campsite, it's worth checking their specific offerings for children to ensure a fun-filled stay for the whole family.
Where can I purchase camping equipment in Luxembourg
When it comes to purchasing camping equipment in Luxembourg, there are several options available. You can visit popular outdoor retailers such as
Decathlon
and
A.S. Adventure
, which offer a wide range of camping gear including tents, sleeping bags, cooking equipment, and more.
Another option is
Beim Fiisschen Campingshop
, a local camping store known for its selection of quality camping supplies. These shops provide a convenient and reliable source for all your camping needs, ensuring that you are well-equipped for your outdoor adventures in Luxembourg.
Are wild camping and bivouacking allowed in Luxembourg
No, wild camping and bivouacking are not permitted in Luxembourg. The country has specific regulations that prohibit camping outside designated campsites. However, there are a few exceptions or special circumstances where wild camping might be tolerated for a single night in remote areas. It's essential to respect these rules to preserve the natural environment and maintain a harmonious relationship with local authorities.
Sources: www.visitluxembourg.com, visitmaacher.lu, camping-bissen.lu, www.visitluxembourg.com, campingdunord.lu, www.visitluxembourg.com, www.durivage.lu, www.visitluxembourg.com, www.camping-troisvierges.lu, www.visitluxembourg.com, camping-liefrange.lu, www.visitluxembourg.com, www.valleedelour.com, www.goboony.com, www.visitluxembourg.com, fr.ccclv.lu, www.visitluxembourg.com, campingpark-beaufort.lu, www.visitluxembourg.com, www.campingkrounebierg.lu, www.decathlon.be, www.asadventure.lu, fiisschen.lu
We took photos from these sources: Luxtoday collage with a map from visitluxembourg.com Grevenmacher camping Facebook page Camp plan from the website of the camping Camping Bissen website Camping du Nord Camping du Rivage website Camping Troisvierges Facebook Page Camping Liefrange website Camping Vallée de l'Our Facebook Page Camping Kockelscheuer website Park Beaufort website Krounbierg Camping website
Copy link