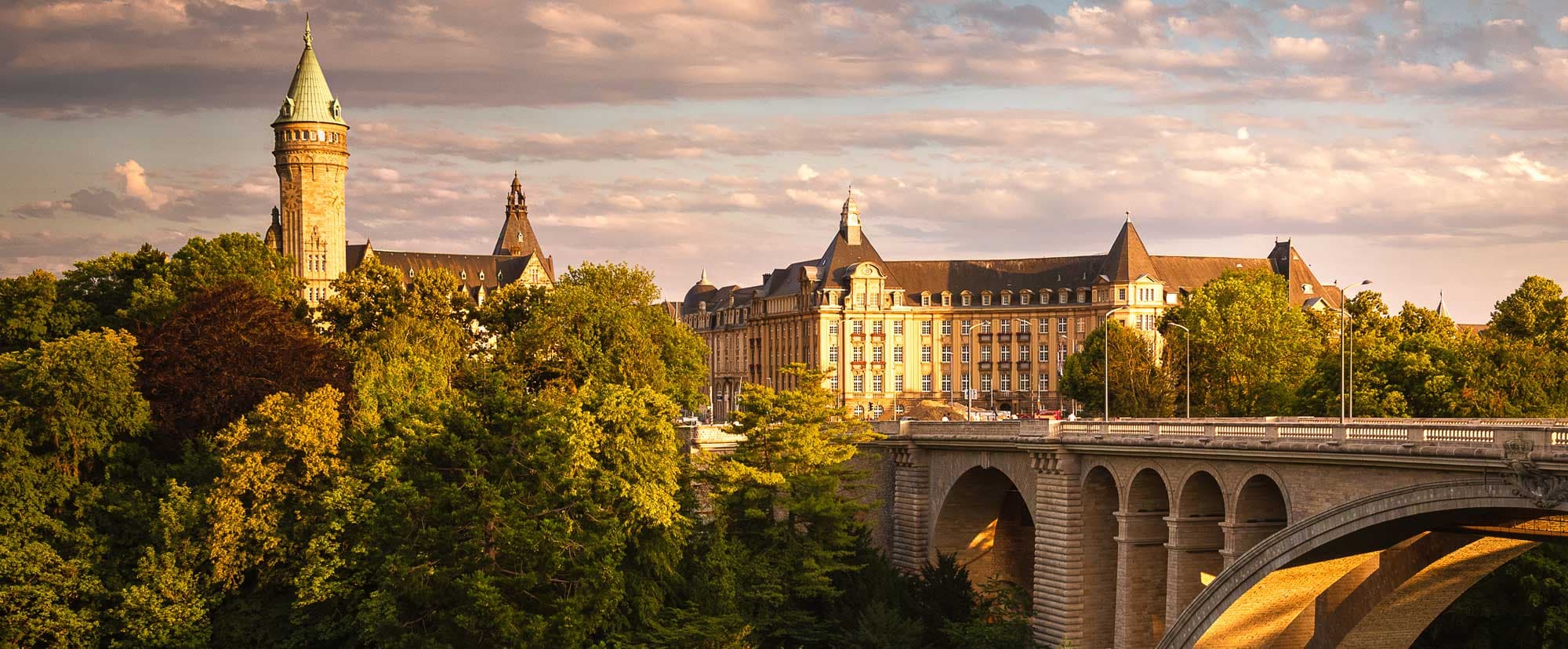 Furniture stores in Luxembourg: where to buy house items
Finding the right furniture store to make your new home comfortable and aesthetically pleasing is important when moving to a new place. In recent years, the Grand Duchy has embraced a wide range of home decorating trends, from minimalist design and Scandinavian influences to sustainable furniture choices.
In this article, we will explore options for furniture stores in Luxembourg to suit different budgets, tastes, and needs.
High-end designer furniture in Luxembourg
Luxembourg is home to a number of high-end furniture stores that cater to discerning homeowners seeking luxurious and unique pieces to adorn their living spaces. Stores like Reed&Simon, Oestreicher, or BoConcept stand out with their curated designs, and personalized solutions, allowing homeowners to create exquisite and distinctive interiors.
Reed&Simon for conceptual living space renewal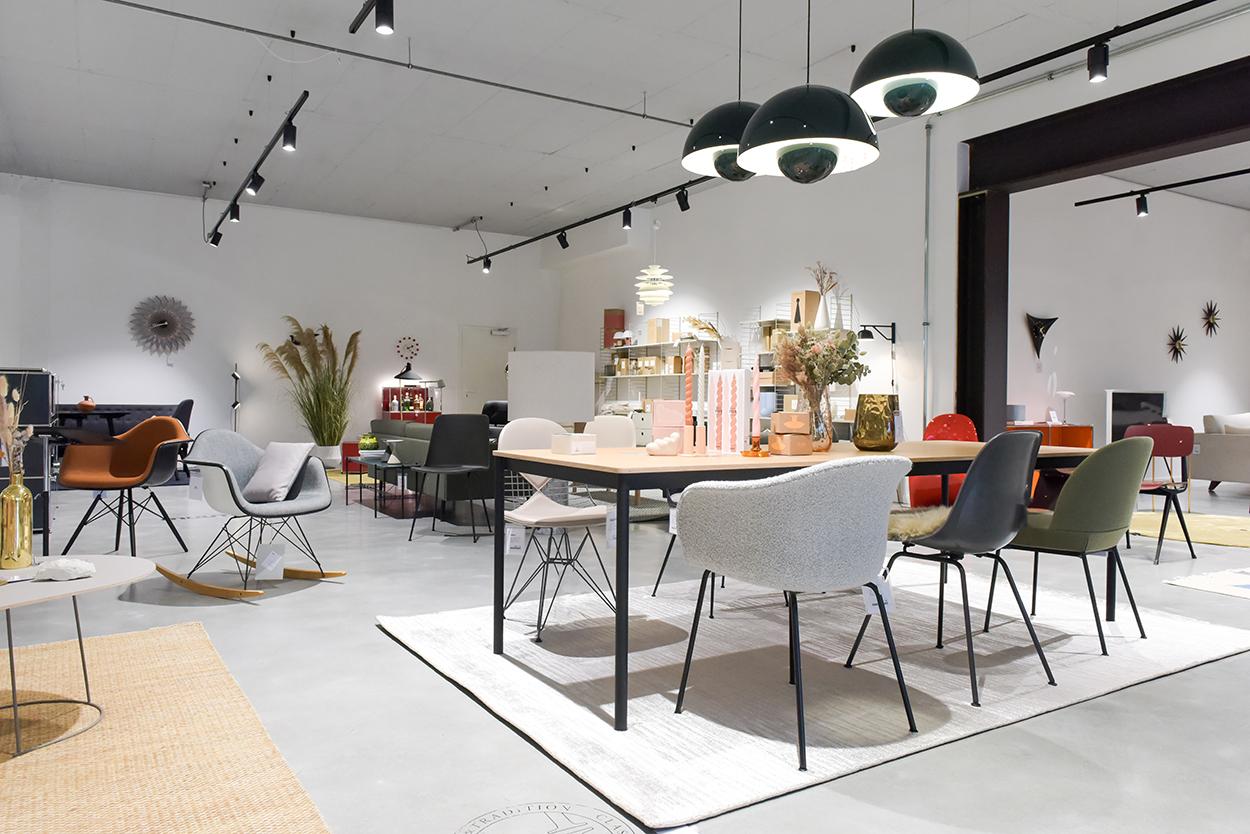 Reed&Simon, a prominent name in the world of furniture and interior design, is a part of the esteemed Bureau-Moderne group since 1962. While the brand Bureau-Moderne focuses on the corporate sector, Reed&Simon provides comprehensive home decor solutions.
They can help you in the creation and conceptualization of your living spaces.
You have the option to conveniently browse and purchase their products online or you can visit their showroom in the Hamm district, where you can experience the furniture firsthand, engage in meaningful discussions with their knowledgeable advisors, and consult with their talented interior architects.
Oestreicher for branded furniture and appliances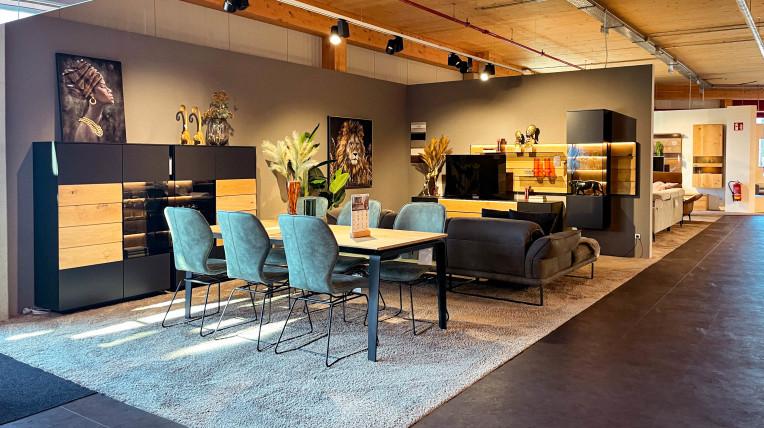 Meubles Oestreicher in Marnach is a prominent furniture store in Luxembourg, offering a wide range of renowned brands such as Prisma Kitchens, Tempur, Casada, Beka, Ritzenhoff, WMF, Berndes, and Siemens. The spacious 6,000 square meter showroom is wheelchair accessible and invites you to explore the fascinating world of exceptional branded furniture.
Design+ for fully customized interiors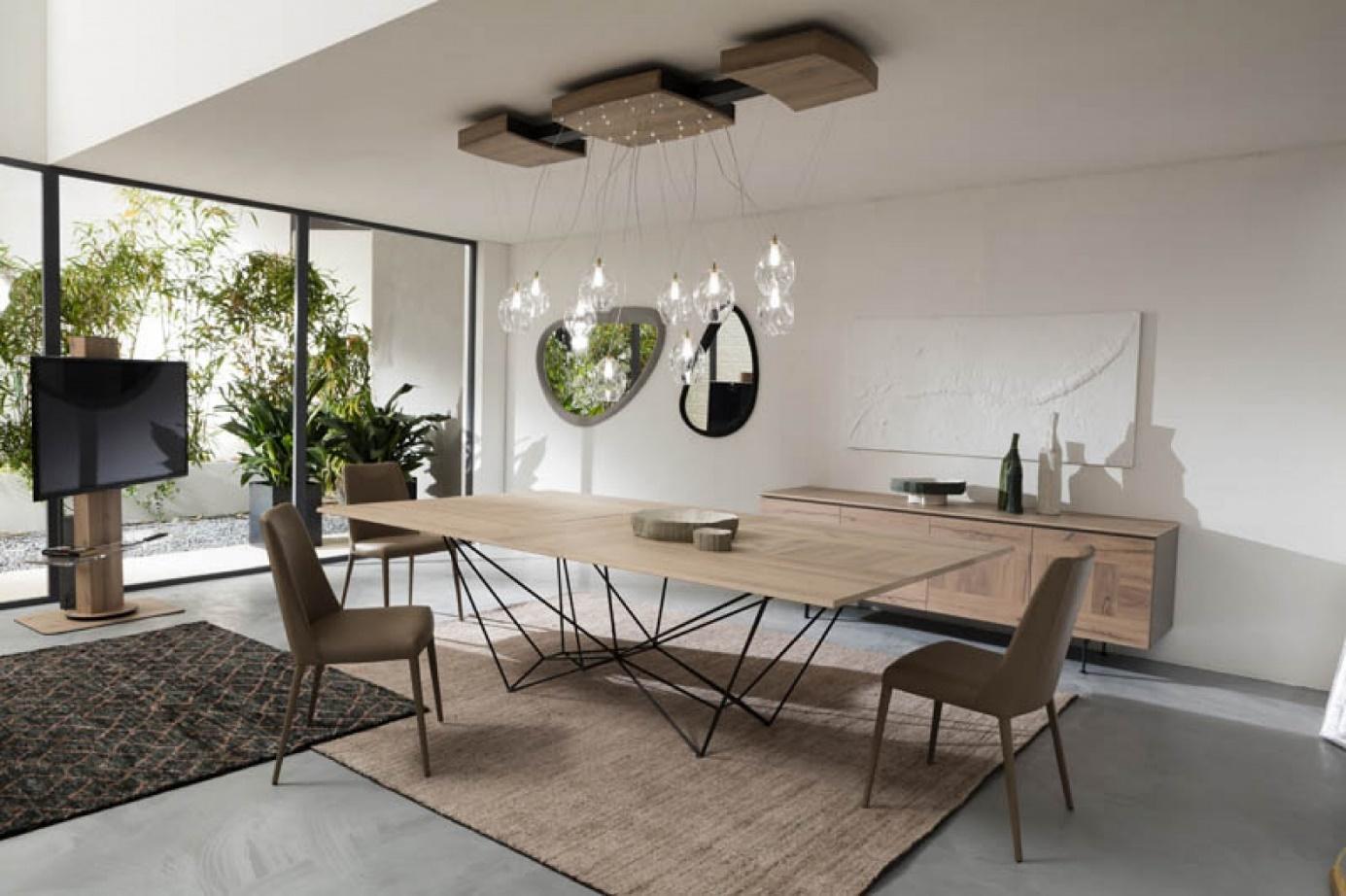 Design+ is a specialized platform that excels in providing tailor-made interior solutions. With a team of skilled craftsmen from Luxembourg, they specialize in creating customized interiors that reflect your unique style and preferences.
From the initial phase of developing detailed plans to coordinating and overseeing the construction process, Design+ ensures that experienced architects are there every step of the way. To bring your ideas to life, they utilize advanced 3D visualizations, allowing you to envision the result with precision and clarity.
In addition to their expertise in interior design, Design+ offers a thoughtfully curated selection of designer furniture from renowned international brands.
Maisons du Monde contemporary and sustainable choice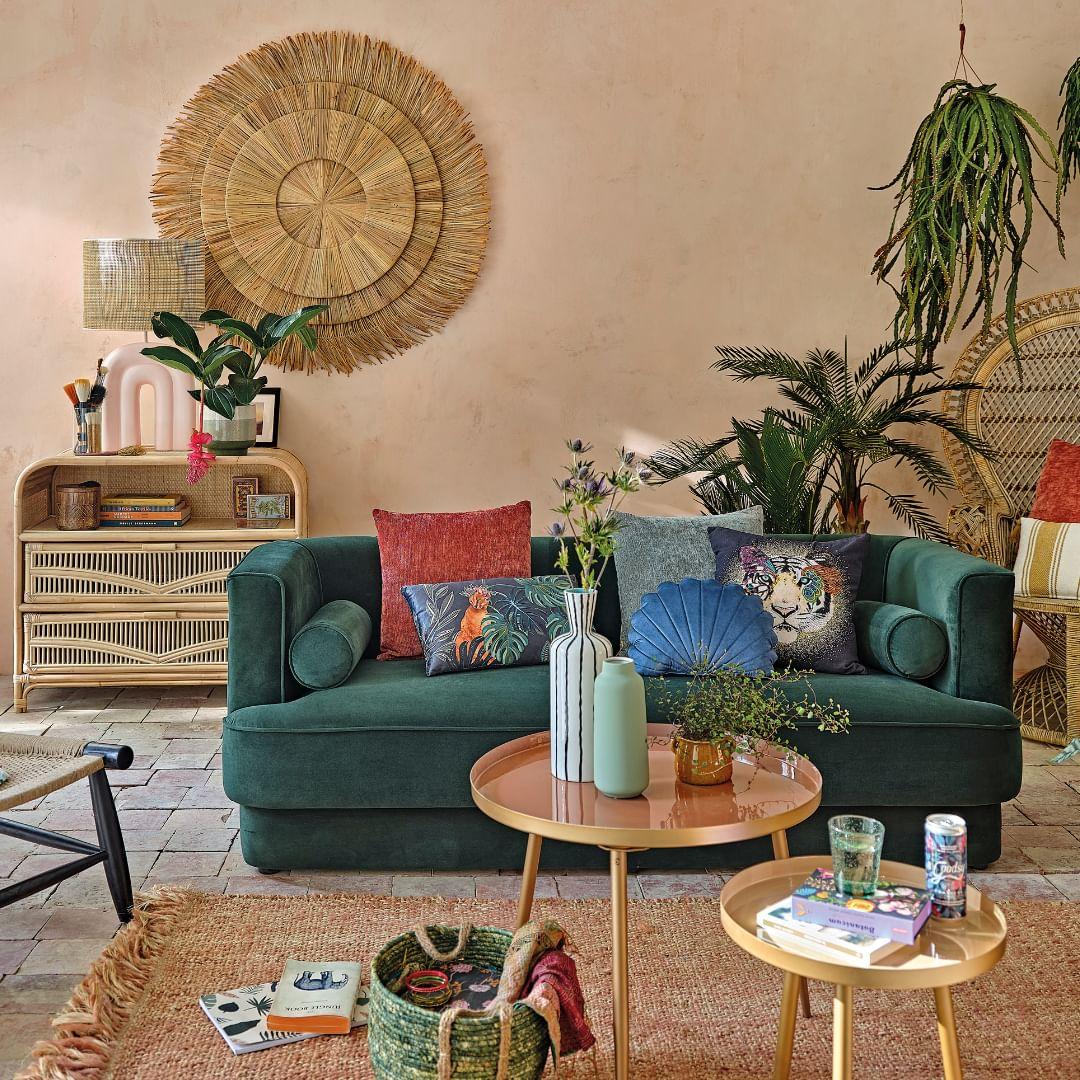 Maisons du Monde is a French home furnishings retailer with more than 350 shops in Europe. In Luxembourg, they have two stores, one located in the heart of Luxembourg City and another one a little further out, in the Belle Etoile shopping center.
They specialize in sophisticated furniture pieces that blend classic elegance with contemporary flair and have a goal to become Europe's most desirable and sustainable decor brand.
BoConcept Scandinavian style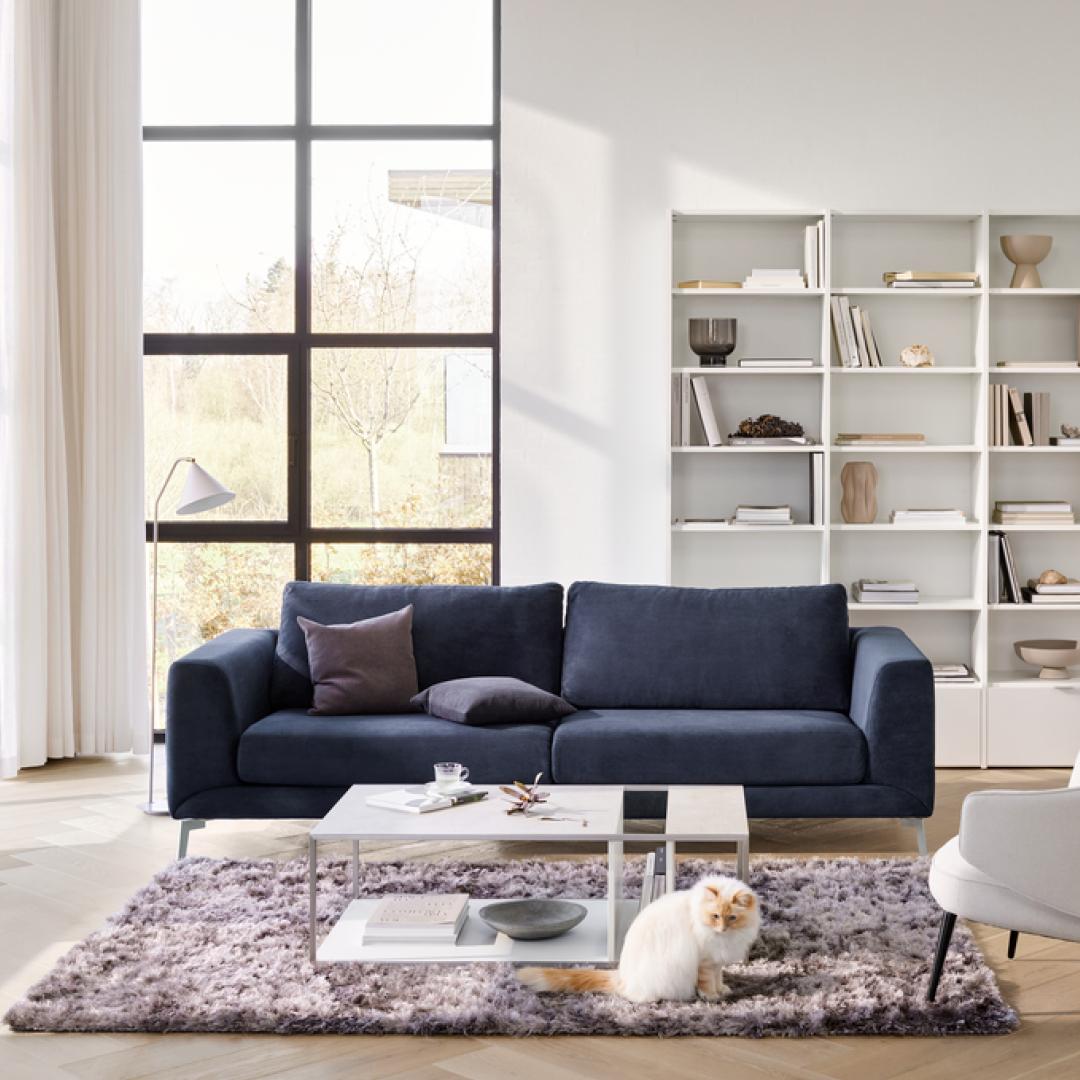 BoConcept is Denmark's leading furniture retailer and has over 260 BoConcept stores in 60 countries. In Luxembourg, they have one store close to the City Concorde shopping center.
BoConcept is renowned for its sleek and modern designs, as well as its commitment to customization. With a focus on preserving individuality and accommodating diverse lifestyles, BoConcept offers personalized design solutions and an extensive range of furniture and accessories.
In line with their philosophy, approximately 80 to 90% of their models can be adapted in terms of size, color, materials, or components.
Additionally, they provide expert decoration advisory services. Designers carefully analyze the specific needs and style preferences of the client to propose tailored design solutions and thus make the customers get their desired home ambiance.
Affordable furniture stores in Luxembourg
For those seeking budget-friendly furniture options without compromising on style and quality, Luxembourg has a variety of affordable furniture stores to explore.
In this section, we will present some of the top choices, including well-known names like Ikea and Casa Home, which offer a wide range of affordable furniture solutions to suit different tastes and budgets. These stores ensure that you can furnish your home with stylish and well-crafted pieces without breaking the bank, making it easier to create a comfortable and inviting living space.
IKEA in Arlon, Belgium
The world-famous furniture shopping center is located just outside the country, in Arlon. IKEA is a Swedish furniture store that offers affordable and functional furniture solutions for every room in the home. IKEA is a popular choice for those looking for affordable furniture and home decor options in Luxembourg, with a wide range of styles and designs to choose from.
You have an option to buy online but shipping costs start at 29.9 euros and would only be suitable if you are placing a large order. You can get more information about their delivery prices on their website.
Casa Home as local popular choice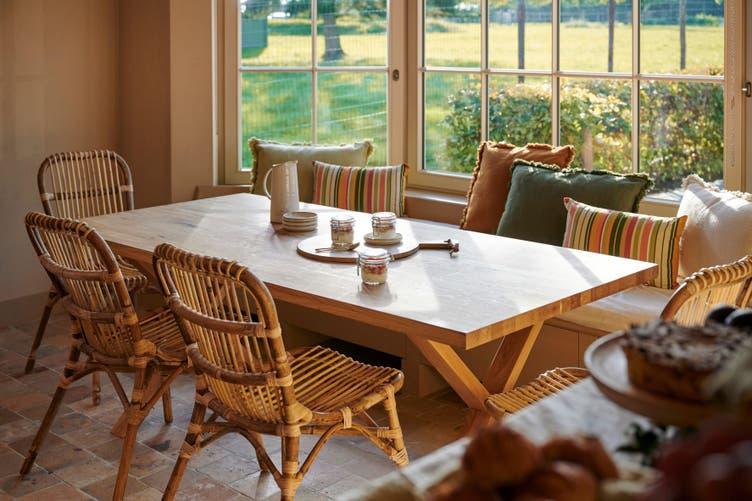 Casa Home is a local furniture store that offers stylish and affordable furniture and home accessories. It prides itself on offering high-quality furniture at competitive prices, making it a popular choice for budget-conscious shoppers in Luxembourg.
You can find all sorts of furniture and home appliances here, from spoons to garden furniture. There are 8 shops in Luxembourg, located in different communes, that are available for shopping.
Möbel Martin in Trier, Germany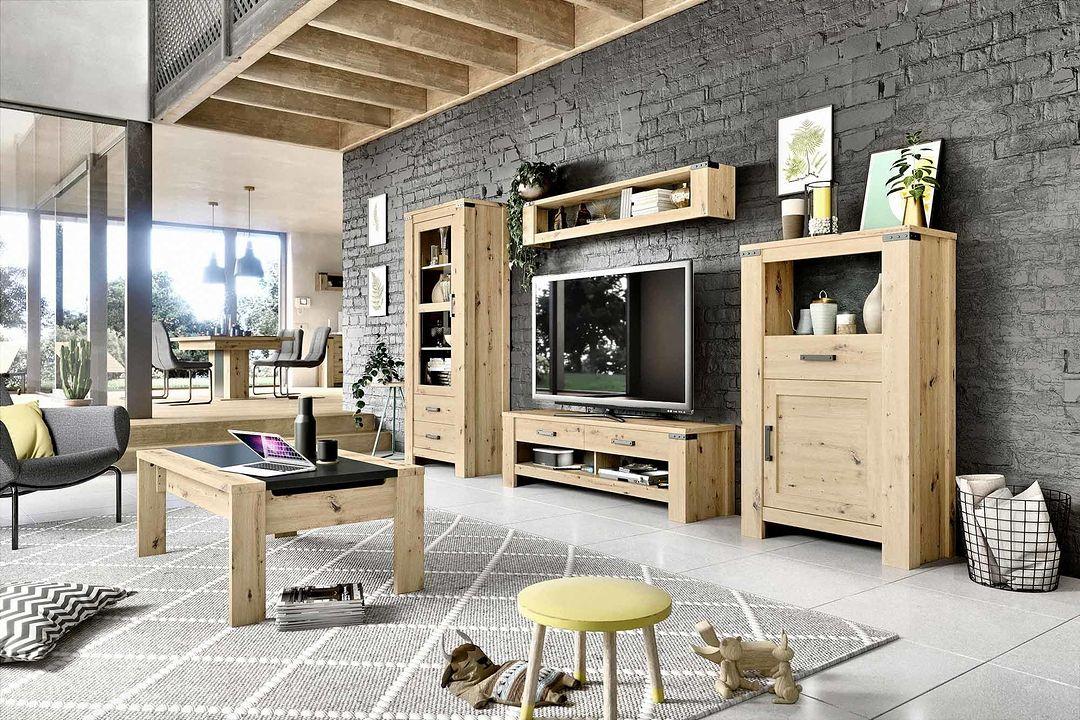 Möbel Martin is a large furniture retailer that offers a wide range of furniture options at affordable prices. Although the shop is not in Luxembourg, it is quite close to the border, in the city of Trier, and may be an interesting option for those living east of Luxembourg.
However, anyone in Luxembourg can enjoy their products as it is possible to shop online since they ship to Luxembourg for 14,99 euros.
Thrifting in Luxembourg: second-hand furniture
Flea markets, dedicated second-hand stores, and even the streets themselves often hold hidden treasures waiting to be discovered. Used furniture can save you money, and also provides a sustainable choice.
It's rather popular in Europe because it allows you to pursue the popular trend for retro and take care of the planet in a way. A lot of flea markets are also open on Sundays in neighboring France, in villages around Thionville, Metz, and others.
This section delves into the world of thrifting, where the most budget-friendly and environmentally-conscious furniture choices can usually be found.
Many people in Europe and Luxembourg will leave the things they don't need anymore just on the corner of the street: anyone can take it home if they want it. Make sure to double-check if no one is moving out before taking the stuff!
Nei Aarbescht for responsible and circular furniture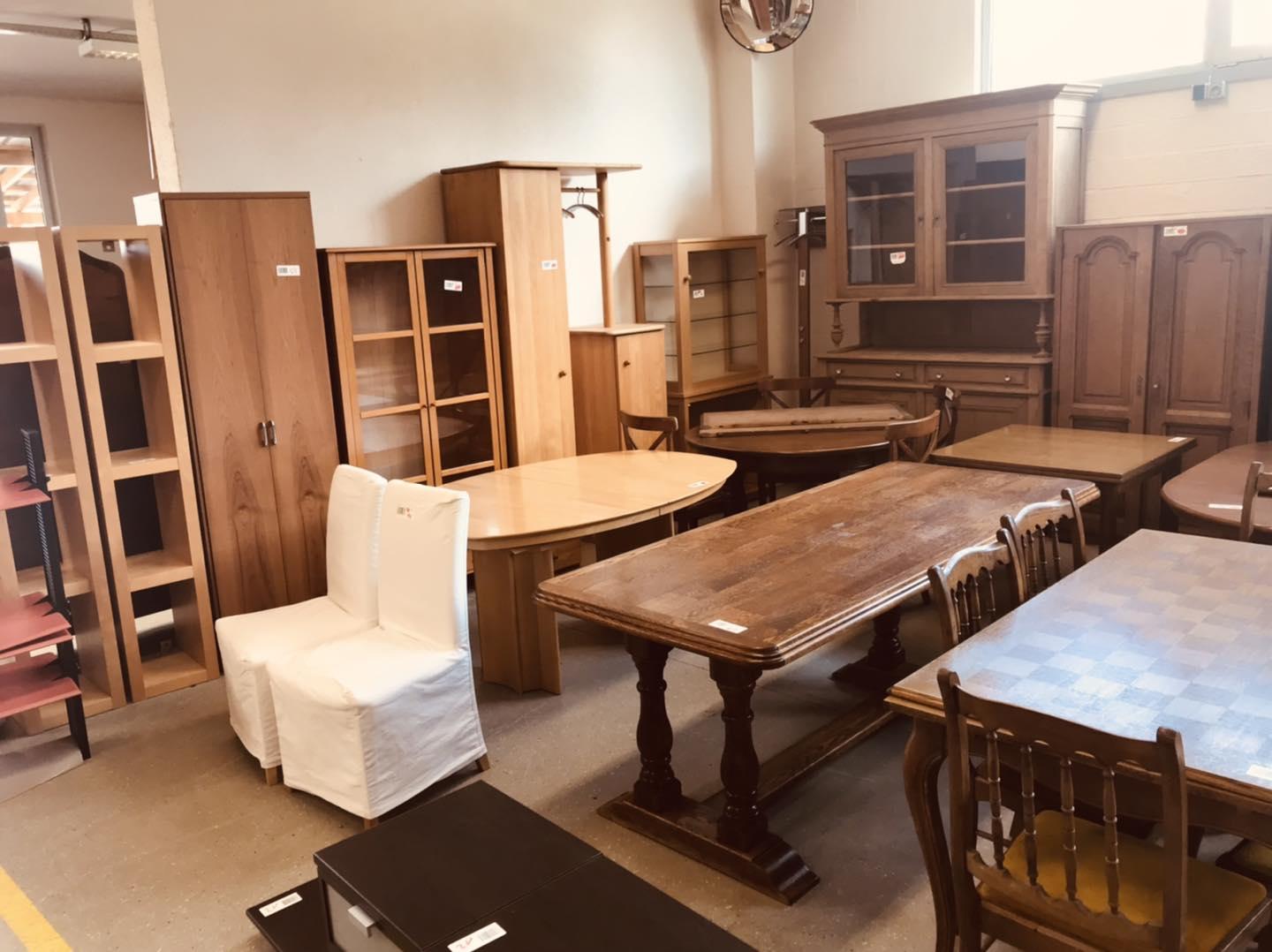 Founded in 1986, Nei Aarbecht operates within the framework of the circular economy. Their mission is to collect unused items and give them a new purpose by connecting them with new buyers. This makes Nei Aarbecht an excellent option to find used furniture and objects with the advantage that they are restored and also at affordable prices.
Not only does Nei Aarbecht contribute to reducing waste and promoting sustainability, but it also serves as a social structure, providing meaningful work opportunities for individuals facing social challenges. By providing a daily occupation, Nei Aarbecht empowers individuals from diverse backgrounds.
Troc as second-hand furniture leader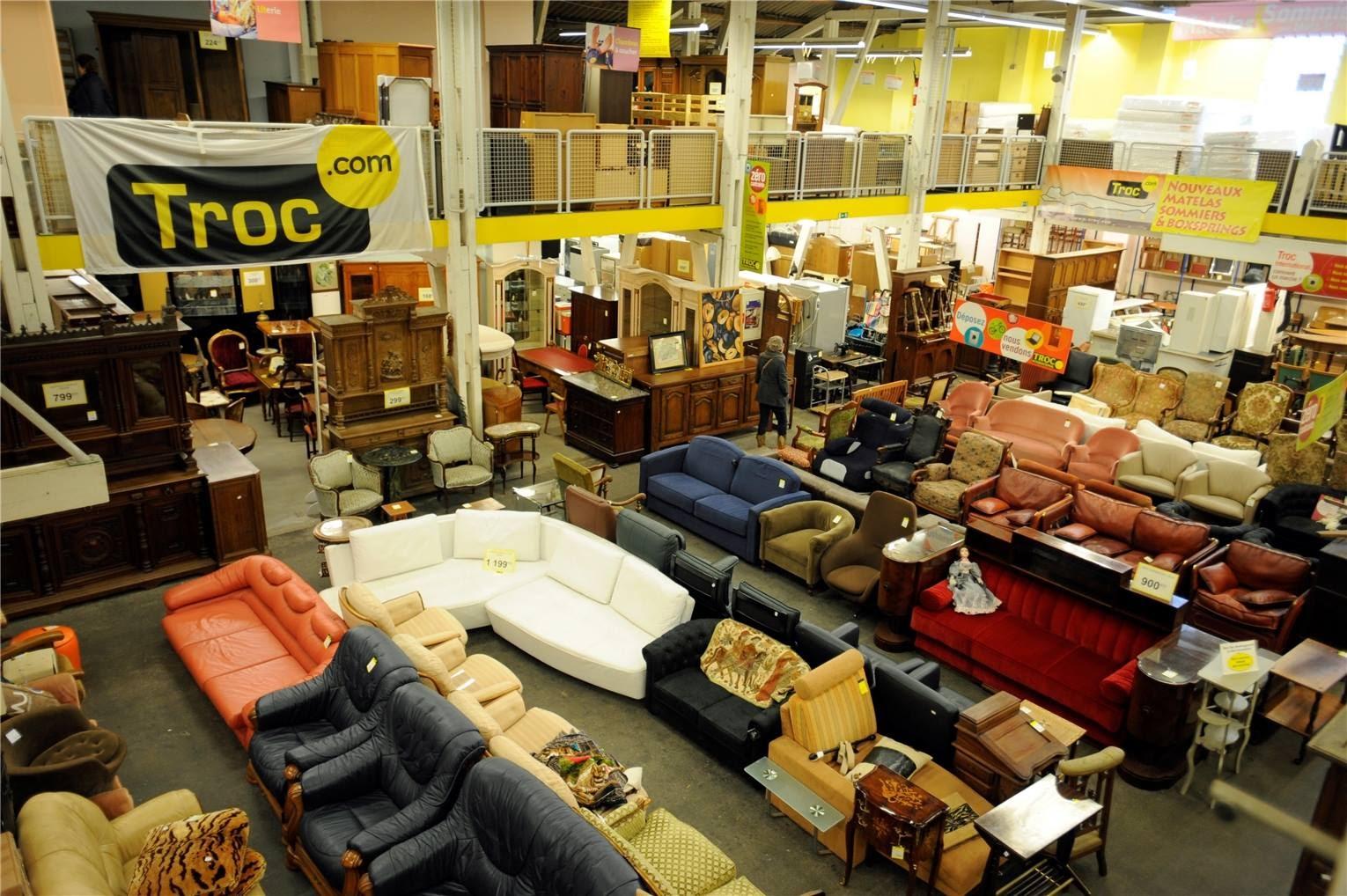 Troc is a renowned service for buying, selling, and consigning second-hand goods, that was established in 1982. With its remarkable success, Troc furniture shop has emerged as a European leader in the sale and trade of used furniture, expanding its presence to five countries and establishing 100 consignment stores.
In Luxembourg, there is a store site located in Esch Sur Alzette. One of the notable advantages of this furniture store in Luxembourg is the convenience of browsing and viewing available products online.
Although it is also possible to pay online, it is necessary to go directly to the site to pick up the items.
Online furniture stores in Luxembourg
With just a few clicks, you can explore a vast array of furniture options, all from the comfort of your home. Among the famous online furniture stores available in Luxembourg and neighboring countries are Butlers and Beliani. These platforms provide a seamless virtual shopping experience, boasting a wide selection of furniture and decor items to suit various styles and budgets.
While online furniture shopping in Luxembourg offers convenience, it is essential to consider certain precautions, particularly when dealing with bulky orders.
Ensuring smooth delivery requires careful planning, especially when access conditions pose a challenge. Before placing an order, ensure that the truck driver can access your location and find suitable temporary parking for the vehicle.
For residents in pedestrian-only areas, specific access conditions may apply, varying from city to city. In the case of Luxembourg City, access is permitted between 6 a.m. and 10 a.m., or you may need to request a pedestrian zone access permit for deliveries at other times.
Butlers furniture store with German roots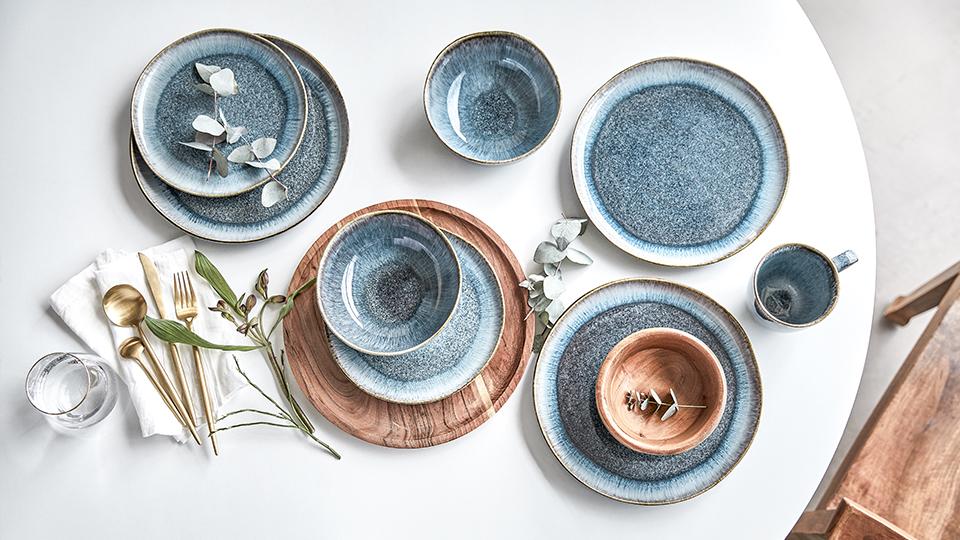 Butlers, a prominent online furniture store, has been part of the Home24 group for several years. While Home24 serves as a large online furniture retailer, it does not offer shipping to Luxembourg. However, Butlers fills this gap by providing delivery services to customers in Luxembourg, and in addition, they also have a physical store in the heart of Luxembourg City, that you might have noticed because of its bright display.
Butlers has garnered numerous awards for its innovative ideas, unique product range, and exceptional customer service. Recognized as the Best Online Retailer in Germany 2021 by Handelsblatt, Butlers' commitment to excellence has been widely acknowledged and appreciated.
Beliani French-style delivery to Luxembourg

Beliani is an online furniture retailer that offers affordable and modern furniture choices, with free delivery included. Beliani provides an easy and cost-effective way to shop for furniture online, with a focus on contemporary and stylish designs.
Although the shop is French, they offer free delivery to Luxembourg too.

Frequently Asked Questions (FAQ)
What are some affordable furniture stores in Luxembourg that offer quality pieces
If you're on the lookout for budget-friendly yet quality furniture stores in Luxembourg, you're in luck. The Grand Duchy offers several options to cater to various budgets and style preferences.
Some popular affordable furniture stores in Luxembourg include Ikea, known for its diverse and cost-effective furniture selections, and Casa Home, which offers a wide range of stylish and contemporary pieces at reasonable prices.
Where can I find second-hand furniture in Luxembourg
If you're interested in finding second-hand furniture in Luxembourg, there are excellent options available to explore. Nei Aarbecht, a social structure with a focus on the circular economy, offers a remarkable selection of pre-loved furniture and other items. Another great option is Troc, a well-established service for buying, selling, and consigning second-hand goods.
Where to find designer furniture and personalized solutions
Luxembourg offers furniture stores that go beyond mere product offerings and provide personalized design solutions to meet your specific needs. Stores like Design + and BoConcept stand out as excellent choices for those seeking tailored interior design services. Design + specializes in creating custom interiors executed by skilled craftsmen and experienced architects, ensuring that your living spaces perfectly align with your preferences and lifestyle.
On the other hand, BoConcept offers a wide selection of sleek and modern designs, complemented by their expertise in customization, allowing you to adapt furniture to suit your unique style.
Are there any eco-friendly furniture stores in Luxembourg
Yes, Luxembourg offers eco-friendly furniture stores that align with sustainable values. One notable option is Maisons du Monde, which is known for its commitment to eco-responsible practices and sustainable sourcing.
Additionally, Nei Aarbecht, a social structure promoting the circular economy, collects unused items to give them a new purpose, making it another excellent choice for environmentally friendly furniture shopping.
Copy link