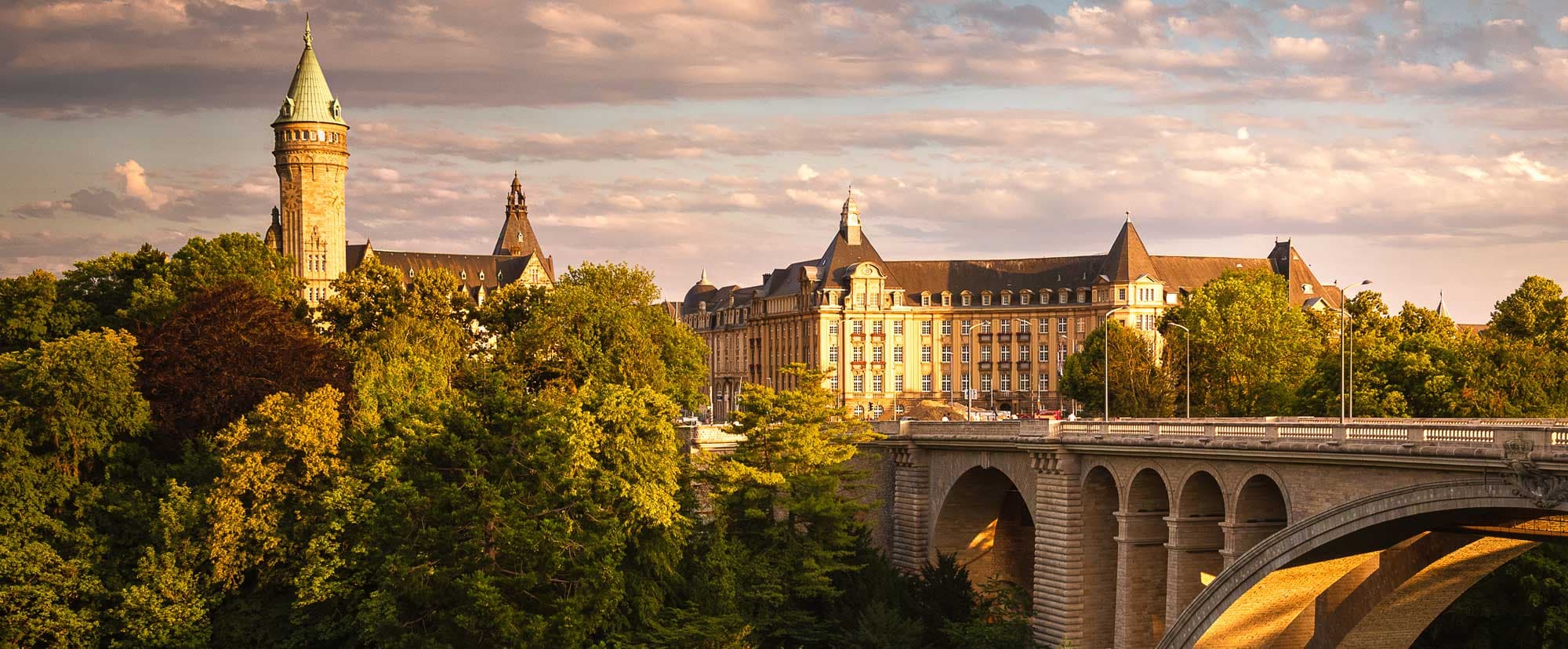 Gluten- and lactose-free: 15 popular Luxembourg spots to eat and drink
In recent years, the demand for gluten-free and lactose-free options has increased significantly. Whether you have gluten or lactose intolerance, or you are committed to healthy eating, it is important to know where to eat gluten- and lactose-free dishes and there are plenty of restaurants and cafes in Luxembourg that cater to your needs.
In this article, we have compiled a list of 15 popular spots where you can enjoy delicious gluten- and lactose-free meals and treats, as well as coffee and pastry. From cozy cafes to fine dining restaurants, there's something for everyone who wants to eat ethically and healthily in Luxembourg.
Since 2016, all restaurants in the EU are obliged to warn their customers about allergens that may be present in dishes on the menu. The list compiled by the EU includes 14 ingredients, that must be labeled on the menu.
Gluten-free restaurants
There are restaurants in Luxembourg that have completely abandoned lactose and gluten, and offer their guests a wide variety of dishes, as well as those that have such dishes on the menu. Luckily, places vary from fancy restaurants with Michelin stars, where you can go for a special occasion, to cafes and national cuisines, that you can enjoy on an everyday basis.
Eden Rose: haute cuisine restaurant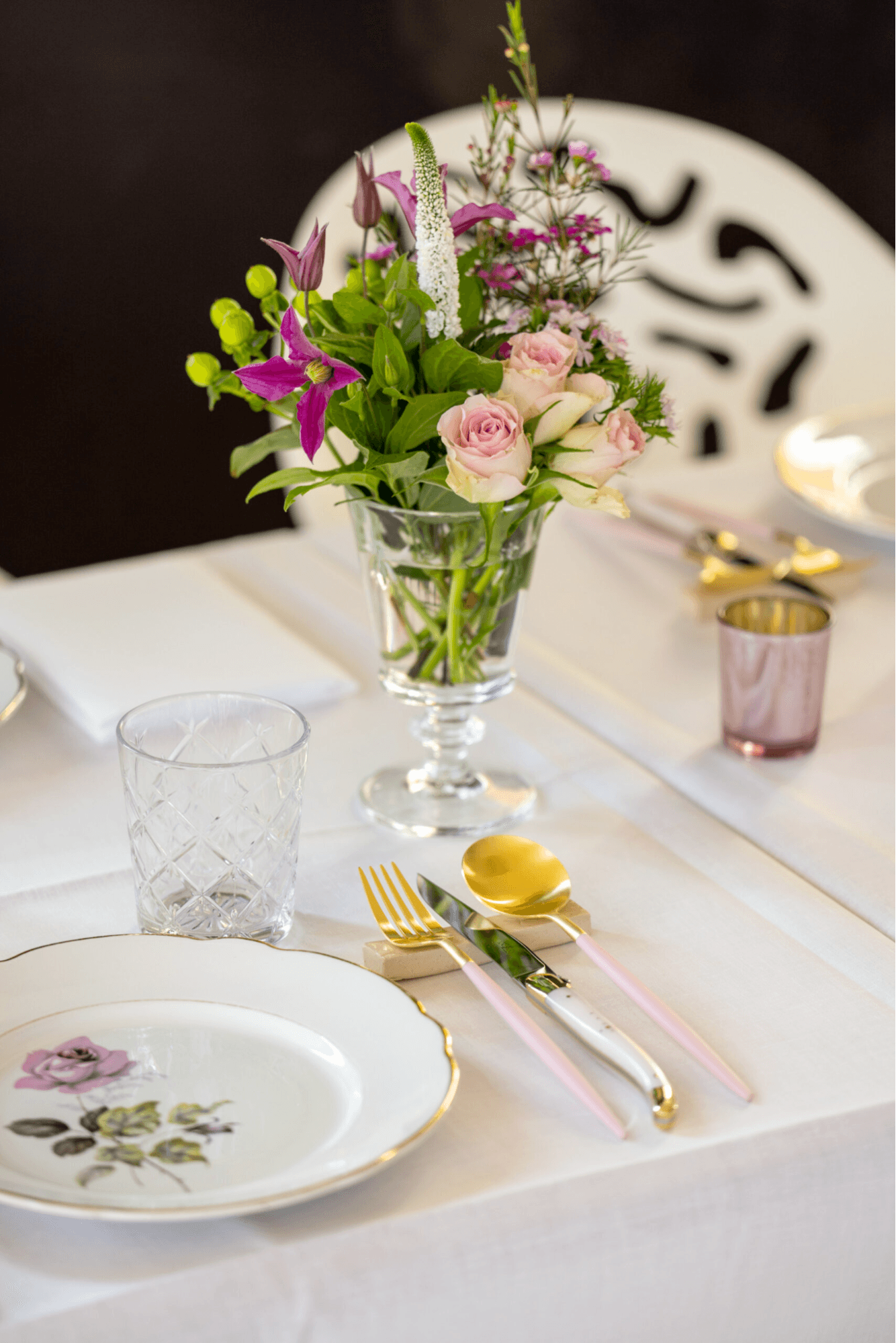 Eden Rose is a place well worth stopping at: the restaurant has been awarded a Michelin star. Eden Rose offers its guests a gluten-free menu. The restaurant is located in the heart of Kyle Park and has a special atmosphere: everything is decorated in light, white-pink colors in keeping with the name. 
The food is prepared in the open kitchen, and each dish is distinguished not only by the quality of preparation but also by the art of presentation.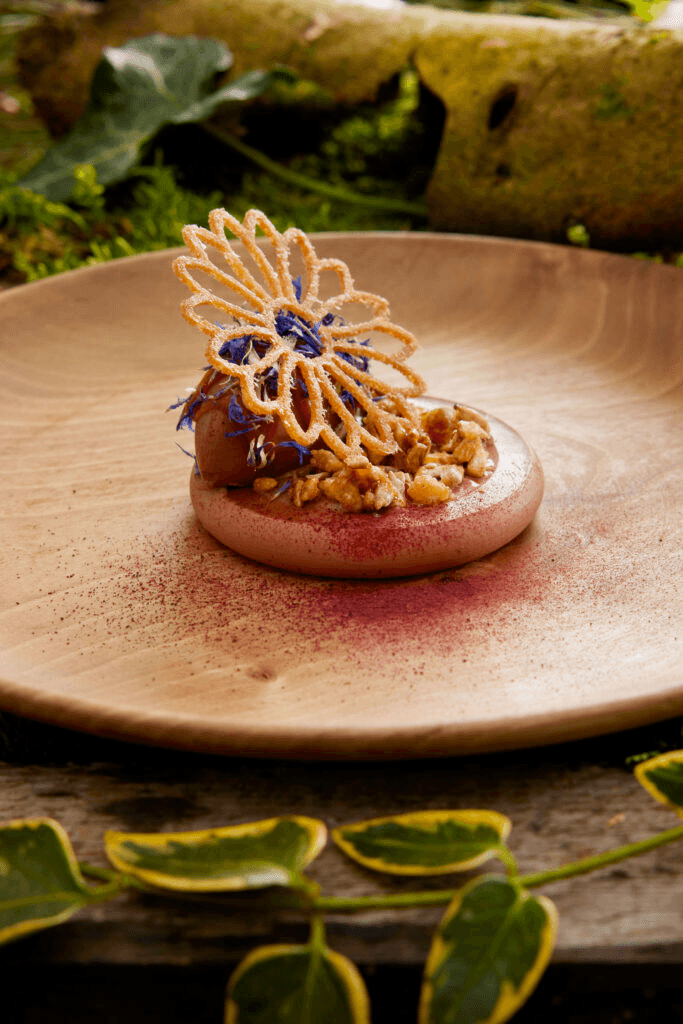 The restaurant is a must-visit for those seeking healthy, gluten-free, and seasonal cuisine. Their menu is carefully crafted with fresh ingredients and offers a simple yet delicate taste that will leave you wanting more. In addition to their delectable food, they also offer a variety of organic and biodynamic Luxembourgish and French wines that will delight both wine lovers and connoisseurs. If you visit during the summer season, make sure to stay for their Teatime, where you can indulge in gluten-free pastries or artisanal ice cream after lunch. The Eden Rose restaurant truly offers a unique dining experience that combines healthy and delicious food with excellent wine choices.
You can check their menu on the Eden Rose menu page.
Reviews for Eden Rose
The Michelin Red Guide is widely considered to be one of the most prestigious restaurant guides in the world and a good review in this one can be a game-changer for a restaurant. Here's what the Michelin Red Guide says about Eden Rose:
Familiar flavors are highlighted in suave creations that mingle intensity with fresh acidity, illustrated by confit of kumquats and sweet and sour pearl onions which perfectly set off a semi-cooked foie gras with duck jus, while bergamot adds interesting nuances to a confit of lobster tail in beurre blanc. Classical in spirit, the cuisine is resolutely modern in execution and as much a treat for the eye as for the palate. Finally, the wine list is also worthy of mention, particularly as it features vintages from the family estate (Caveau Saint Maximin)!
Read article
TripAdvisor is one of the most popular travel and restaurant review websites in the world and it allows everyone to share their experience with restaurants. Throughout this article, we will try to give you some impressions of the people who visit the restaurants we will mention, so here you have some reviews about Eden Rose.
DLT002: Amazing combination of textures, flavors, and colors! Good price for the quality! Beautiful place with an open kitchen! Friendly and passionate chefs! Just got a Michelin start!
Heaven Rose: It is difficult not to love this restaurant, every course is a harmonious composition that will elevate your palette, and every bite is an explosion of refined taste. All in a setting that is romantic with a fantastic staff. Definitely in the top 3 of Luxembourg restaurants.
Before you visit the restaurant, check the opening hours. Eden Rose is closed on Mondays all year round. All other days they are open on schedule.
| | | | |
| --- | --- | --- | --- |
| | November 1 — March 31 | April 1 — October 31 | April 1 — October 31 (Teatime hours) |
| Monday | — | — | — |
| Tuesday | from 7 p.m. to 8 p.m. | rom 12 p.m. to 1 p.m. from 7 p.m. to 8 p.m | from 3 p.m. to 5 p.m. |
| Wednesday to Saturday | from 12 p.m. to 1 p.m. from 7 p.m. to 8 p.m. | from 12 p.m. to 1 p.m. from 7 p.m. to 8 p.m. | from 3 p.m. to 5 p.m. |
| Sunday | from 12 p.m. to 1 p.m. | from 12 p.m. to 1 p.m. from 7 p.m. to 8 p.m. | from 3 p.m. to 5 p.m. |
Pure: meals from local seasonal organic products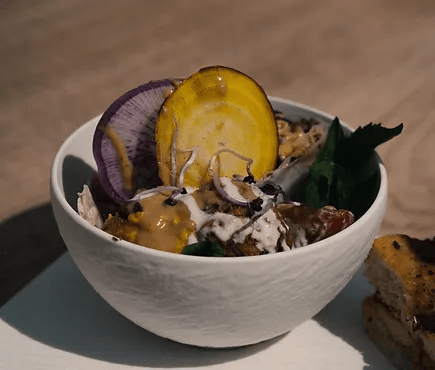 Address: Mudam Luxembourg - Musée d'Art Moderne Grand-Duc Jean, 3 Park Drai Eechelen, 1499 Luxembourg.
Phone: +352 45 37 85 970.
Website: https://www.pure.lu.
The café invites you to discover new culinary horizons and for this purpose, all dishes are prepared daily on-site, predominantly from seasonal and organic fruits and vegetables from Luxembourg and other regions. All dishes in this café, except for focaccia, are gluten-free.
On the menu, you can find cold and hot appetizers, as well as a special dish of the week and the main dish of the day, fresh juice and iced tea, cakes, and other meals to suit every taste. The cost depends and varies from 3 to 5 euros for small appetizers to 39-45 euros for a meal.
To learn more about the menu and prices, visit the website of the restaurant.
Reviews for Pure
Here is what people are saying on TripAdvisor:
LissyLpSun: Pure heaven for healthy vegetarian and vegan food lovers! Considering the quality of the food, the prices are fair. Very nice and friendly staff. Advice: book a table in advance as the restaurant is often full and space is limited. We will definitely come back :)
Glutenfreefran: Tasty and filling. A warm lunch that ticked all the right boxes. They offered 3 dishes that could be combined or had alone. All gluten-free and vegan with other dietary requirements listed. Definitely would recommend!
The cafe is open all days except Sundays and works according to the following schedule:Monday: 10 a.m. to 6 p.m.Wednesday: 10 a.m. to 10 p.m.Thursday through Sunday: 10 a.m. to 6 p.m.
Cereal lovers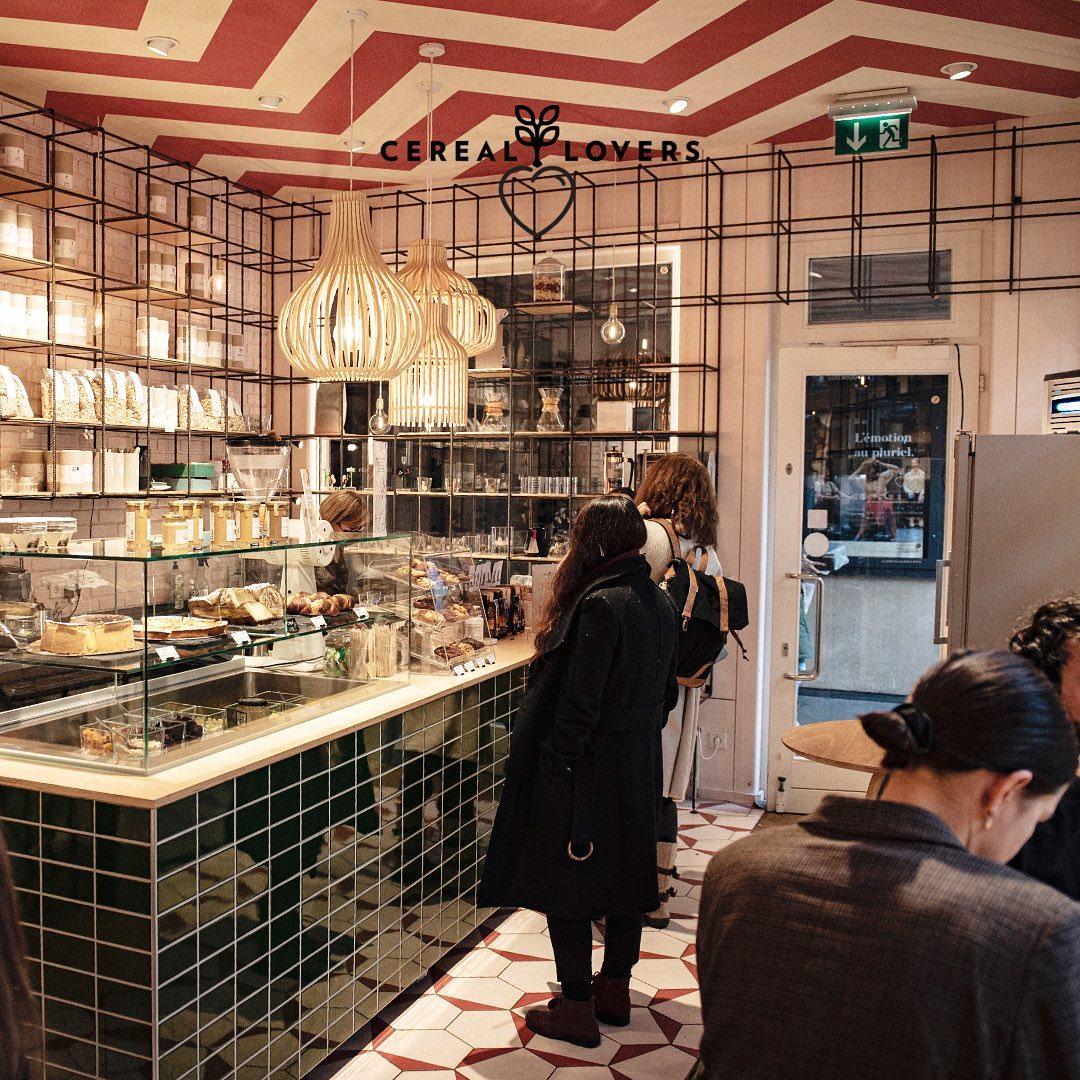 Cereal Lovers is a unique place in Luxembourg that is passionate about offering nutritionally balanced meals and snacks to its customers. Their menu card features an array of sugar-free and gluten-free products, with a special focus on catering to the needs of vegan clients. Whether you're looking to enjoy a delicious breakfast bowl or a hearty lunch salad, Cereal Lovers has something for everyone.
At Cereal Lovers, customers can enjoy a wide range of sweet products, including mueslis, granolas, cereal and granola bars, homemade pastries, vegan cakes, and more. Additionally, Cereal Lovers also offers a range of exquisite design items to elevate your breakfast experiences, such as high-quality porcelain, beautiful glassware, coffee tins, teapots, and more.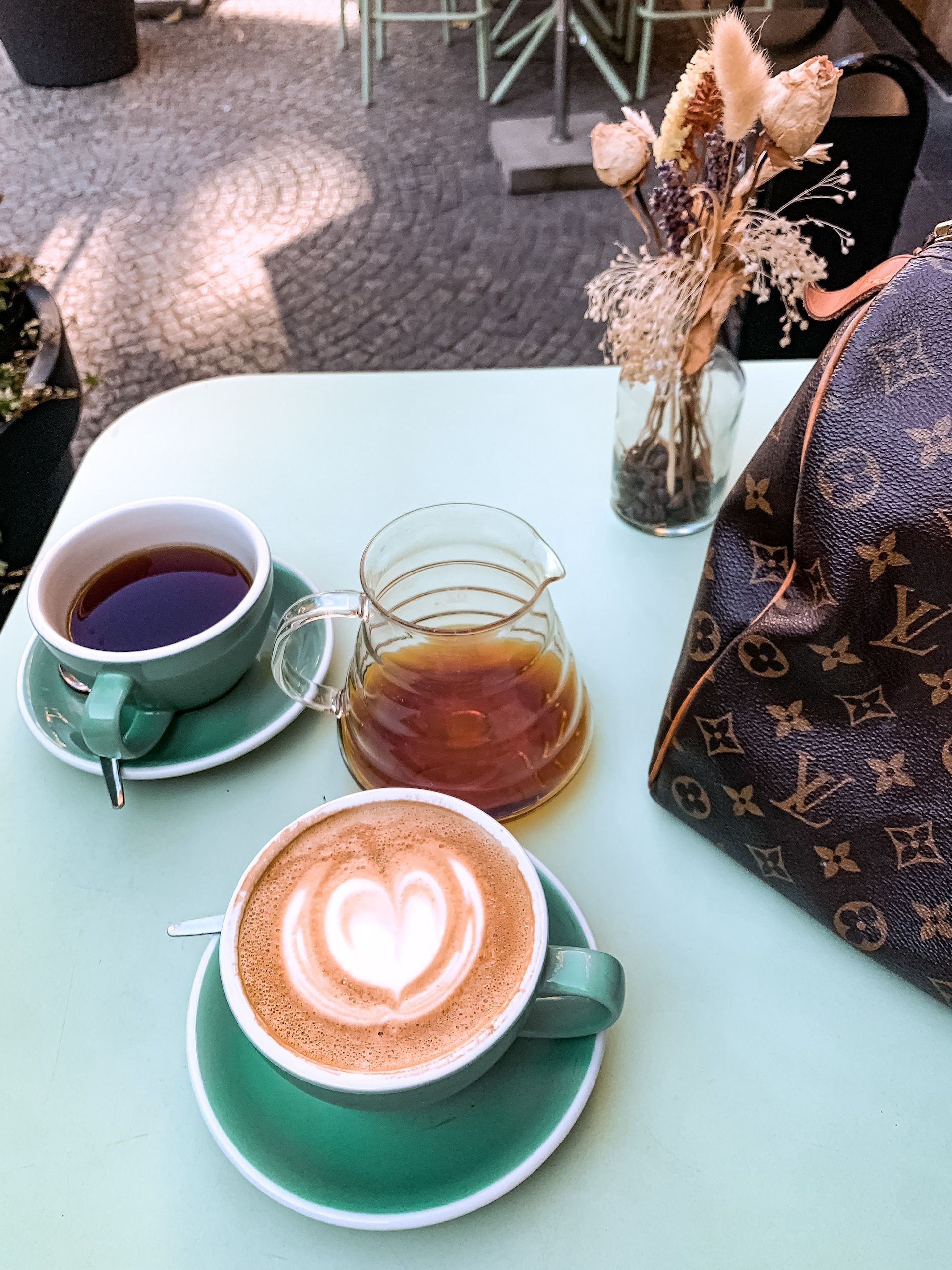 For those looking to make a special gesture, Cereal Lovers also offers gourmet and refined gift baskets that can be customized according to your preferences, making it a great option for food lovers and design enthusiasts alike.
Their prices range from 3 to 13 euros, and you can learn more about the menu on the Cereal Lovers website.
Reviews for Cereal Lovers
Here is what people are saying on TripAdvisor:
rosner: Gorgeous place! Great choice of coffee & food. Super-tasty salads. Nice quiet setting in inside the courtyard of the Theatre des Capucins. Lovely terrace in the summertime.
juls_01f: Had a lovely time this afternoon at Cereal Lovers! Little but super cute place with an amazing interior design and super welcoming and friendly staff! On top of that, we got served not only eye-catching but also very tasty coffee! Definitely, a place to go to when visiting Luxembourg City!
Cereal Lovers working hours are:Monday to Friday: Saturdays Sundays:
New Delhi: gluten-free Indian cuisine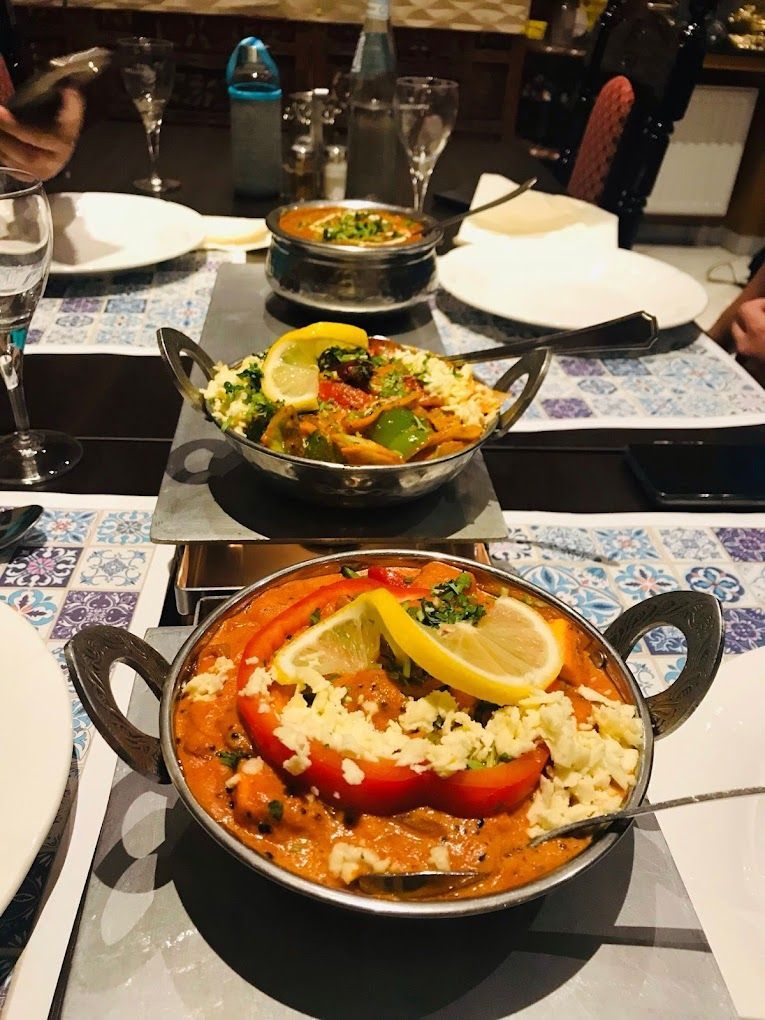 New Delhi is a popular Indian restaurant located in the Gasperich neighborhood of Luxembourg. With over 20 years of experience in the culinary industry, the restaurant has established itself as a go-to destination for those looking for authentic Indian cuisine.
One of the unique features of New Delhi is its commitment to catering to the needs of customers with food intolerances serving several dishes for people with food intolerances with clear labeling provided for all dishes. Though this is not a vegan-only restaurant, they have a big menu that includes vegan dishes.
The menu in New Delhi offers a variety of vegetarian options, including flavorful grilled dishes and aromatic vegetarian curries. Whether you're looking to enjoy a casual meal with friends or a special night out, New Delhi's warm and welcoming atmosphere, combined with its delicious and diverse menu, makes it a great choice for food lovers of all types.
Their prices range from 6 to 30 euros, and you can learn more about the menu on the New Delhi website.
Reviews for New Delhi
Here is what people are saying on TripAdvisor:
MrOMarc: This restaurant has a great menu, the lamb, the chicken, the naan. If you like Indian food you should try. I don't like spicy food, but if you ask you also get it mild. The meat was really juicy, was served in authentic bowls and the mix of flavors was great.
AlessandroDimon: A cozy place, with a thematic ambiance, friendly staff, delicious food, and good price. My wife chose the main course of the day (Thursday) and I chose Tika Masala. Both were amazing but mine was a little tastier. I have not found in the UK an Indian restaurant at the same flavor level.
The New Delhi restaurant working schedule:Monday to Friday: Saturdays Sundays:
Mesa Verde: Japanese and Indian cuisine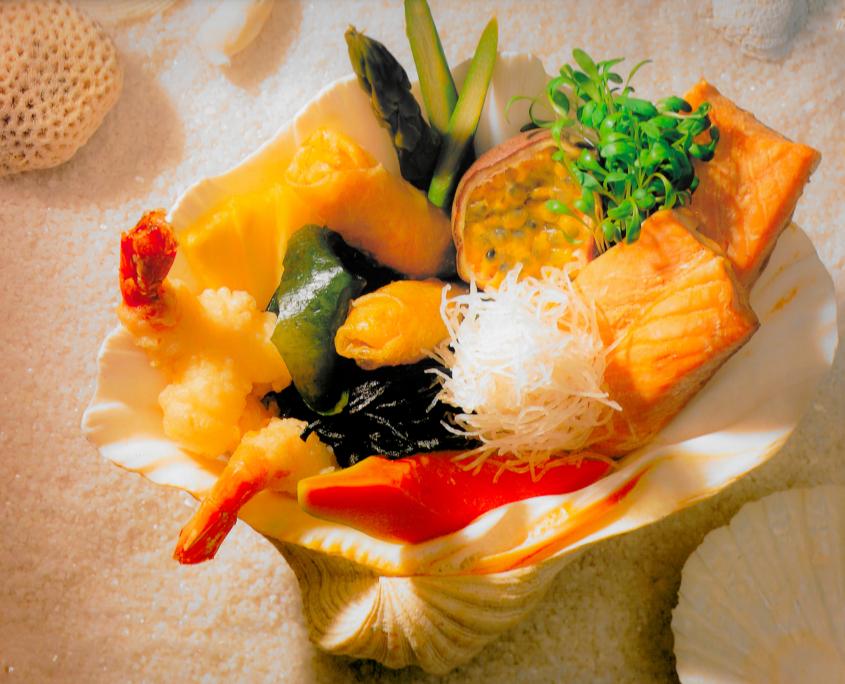 Mesa Verde is a unique vegetarian and seafood restaurant located in the Plateau du Saint-Esprit area of Luxembourg, overlooking the Grund. The restaurant's impressive façade and neon green sign contrast with its beautiful interior decoration, featuring vibrant colors and a mix of organic, urban, and Hollywood-inspired architecture.
Mesa Verde has been open for 30 years, born out of the passion of chef Lucien Elsen for fine cuisine. After traveling the world to discover international cuisine and culture, Lucien returned to Luxembourg to open Mesa Verde, creating an original menu inspired by his travels.
At Mesa Verde, customers can enjoy vegetarian and seafood dishes with a variety of options for those with gluten and lactose intolerances including sushi, scampi, and salmon brochette as well as vegetarian Kofta.
Their prices range from 16 to 32 euros, and you can learn more about the menu on the Mesa Verde Facebook page.
Reviews for Mesa Verde
Here is what people are saying on TripAdvisor:
alphonsea181: Small restaurant in a hidden area in Luxembourg City. For weekends please reserve your table as it's crowded. Since years you have a high quality choice of meals. Non vegetarians can get grilled fish or seafood. Enjoy your evening with friends as stuff is friendly. Nice atmosphere.
AvantikaBansal: The restaurant serves a variety of dishes to cater to non-meat eaters. A mix of vegetarian and seafood. Close to the city centre, the restaurant was a fitting end of a hectic day touring the city. Food was top-notch, and the staff made an excellent suggestion for wine as well. We had a perfect time. Would recommend to anyone looking for seafood or vegetarian meal.
Mesa Verde's opening hours:Monday: Tuesday: Wednesday and Thursday: Friday: Saturday: Sundays:
La Feluca: Gluten-free Italian food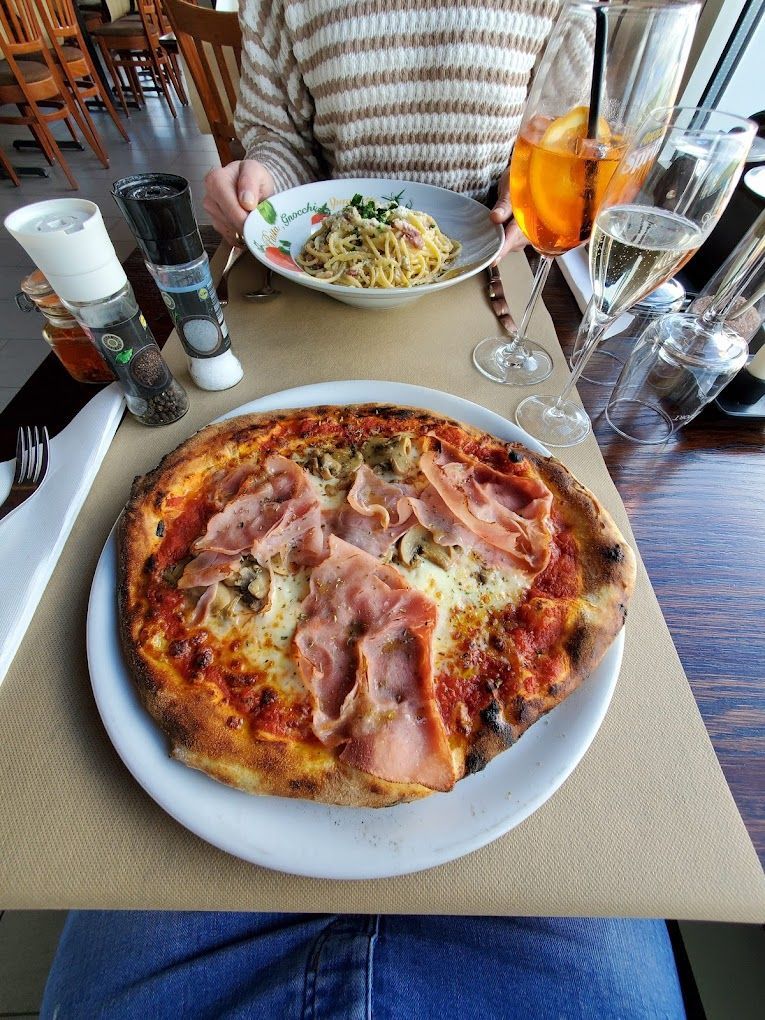 LaFeluca is an Italian restaurant located in Luxembourg, named after a traditional Sicilian fishing boat used to catch swordfish off the coast of Messina. The warm and welcoming atmosphere is created by the Gentilepatti family who runs the restaurant and shares their passion for Italian cuisine with the customers. With a clientele of regulars and the curious, the Gentilepatti family has run several restaurants and inns in Italy before moving to Luxembourg.
Feluca's menu features homemade Mediterranean cuisine, from antipasti to pasta and pizzas to desserts, with a large selection of gluten-free and lactose-free products. The restaurant also has a large terrace that can accommodate up to 150 people, making it an excellent place for lunch or dinner in the summer, while enjoying the tennis clubhouse atmosphere.
In addition, it is worth mentioning La Feluca restaurant has been awarded the «Ospitalità Italiana» recognition award, guaranteed by the Italian Embassy and the Italian Chamber of Commerce in Luxembourg. The Ospitalità Italiana seal is especially important as it means the restaurant can guarantee the authenticity and quality of its cuisine, as well as the use of Italian products and wine. It is a recognition that rewards the commitment of restaurateurs to preserve and promote the Italian culinary tradition and is a guarantee of a high standard of hospitality and service.
Their prices range from 7 to 42 euros, and you can learn more about the menu on the Le Feluca website.
Reviews for La Feluca
Here is what people are saying on TripAdvisor:
Raluca E: My favourite Italian in Luxembourg. Food is excellent, location and terrace very nice, very friendly staff. Fair price for the quality they offer. I go regularly to this place and I was never disappointed. Certainly much better than other Italians in the city, clearly overpriced. Overall excellent.
vijjih: This was a random find in our new neighborhood and we went without a reservation when they were about to close on a Friday night. However they were kind and let us in. The ambience is cozy and Christmasy .. much in line with the upcoming festive season ! The chef came himself to take our order and suggested some authentic vegetarian pasta at my request, which was great ! Its the one with ricotta and mushrooms ... so good! My partner ordered a pizza which was good too .. and the Sicilian wine was rich in taste.. Overall a nice winter evening experience with good food !
La Feluca's opening hours:
from 12 p.m. to 2 p.m. and from 7:30 p.m. to 9:30 p.m.
closed.
Brasserie Matelots: Gluten-free pancakes and lactose-free cakes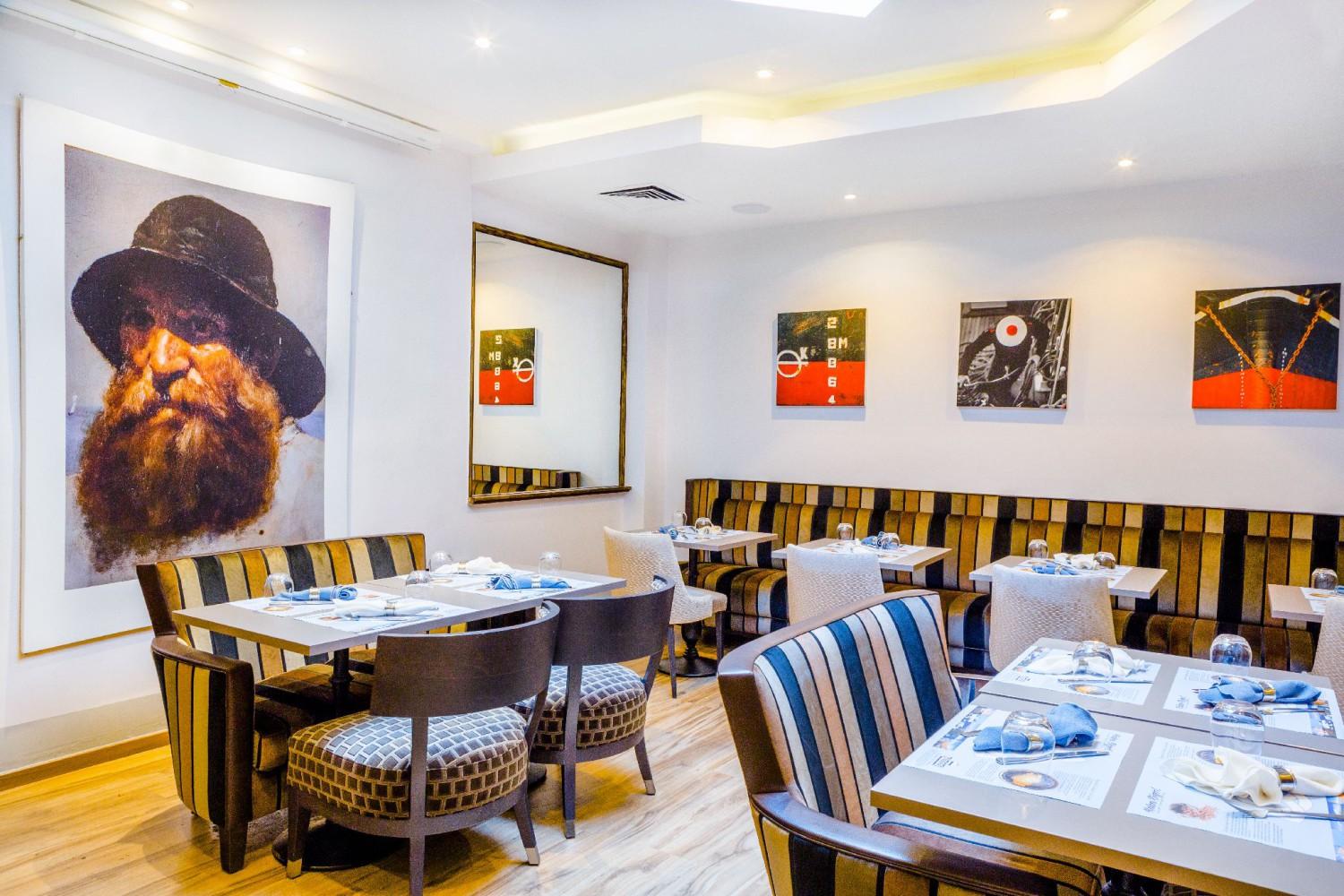 The Brasserie Matelots in Luxembourg is a gourmet creperie that prides itself on serving healthy and organic food. The restaurant is located just a short walk away from the city center and offers various seating options including a bar, traditional tables, and a lounge area. The use of fresh, organic, and seasonal ingredients is a top priority at Matelots. In addition, they use naturally gluten-free buckwheat flour for their traditional Breton crêpes, and they also offer lactose-free options upon request.
The menu at Brasserie Matelots features a variety of delicious and savory galettes made with quality ingredients such as Black Forest ham and Iberian chorizo. They also offer sweet crêpes made with organic gluten-free buckwheat flour and a range of appetizers that showcase the flavors of Brittany.
Their prices range from 15 to 30 euros, and you can learn more about the menu on the Brasserie Matelots website.
Reviews for The Brasserie Matelots
Here is what people are saying on TripAdvisor:
Glutenfreefran: If you like Buckwheat crepes you are in heaven. Gluten-free options are available for nearly everything on the menu and even the desserts can be made gluten-free. Delicious food. Lovely atmosphere. I would definitely recommend it.
JanCockerline: We visited this restaurant recently whilst staying in Luxembourg City for a few days. One of our group is gluten free so we are always looking out for places that are suitable for her to eat with some choice. What a find, this Breton inspired restaurant is delightful. The staff are lovely explaining the menu which is extensive. They brought out a small sample of the crepe for us to try whilst making our choices. We all chose Gallettes which is a posh crepe.... the most amazing plate of food. We don't often have dessert but we did here! Wow a great experience. I shall remember this place & if I ever go back to Luxembourg I will definitely visit this restaurant again.
Brasserie Matelots' working hours:Monday: Tuesday to Friday: Saturday: Sundays:
Glow: Gluten-free brunches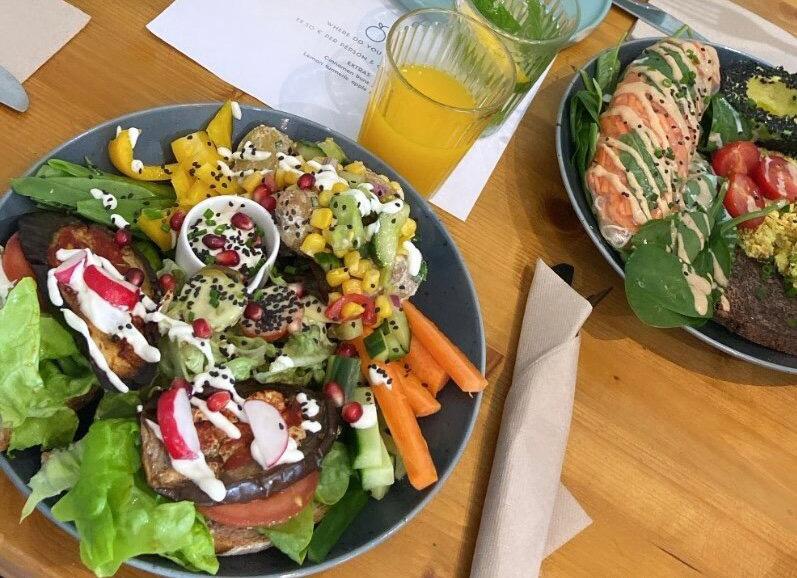 Glow is a cozy and welcoming restaurant in Luxembourg that combines a coffee corner, a bakery, and healthy food restaurant. Whether you're looking for a quick bite to go or a relaxing moment in their shop, Glow has something for everyone. They offer a selection of vegetarian and vegan dishes from around the world with a focus on local and seasonal ingredients. Additionally, Glow has a free library where you can enjoy a book while sipping a cup of tea or coffee.
Glow's menu features a variety of flavorful and nutritious dishes that cater to different dietary needs such as Latin Quinoa & Bean Soup, Black Bean Sweet Potato Salad with Mango & Avocado, Millet Balls in Tomato Peanut Sauce or and salads among many other options. All of their dishes are vegetarian and almost all of them are gluten-free, making it easy for those with dietary restrictions to find something delicious to eat. Whether you are a vegan, vegetarian, celiac or just looking for a healthy and tasty meal, Glow has you covered.
Their prices range from 3 to 15 euros, and you can learn more about the menu on the Glow website.
Reviews for Glow
Here is what people are saying on TripAdvisor:
Reenert: If you are looking for a place with vegan and vegetarian options which are good for your health as well as for your palate, then you have found it. From breakfast over lunch to coffee/tea-time, all the options are delicious and you can clearly see (and of course taste) that someone put a lot of thought into every detail, and although healthy food stands above all there isn't a chance that you will leave hungry. The furnishing and design make you feel at home from the moment you cross the doorstep, an atmosphere that is perfected by the friendly and welcoming attitude of the staff. All in all, a real gem, worth a try (followed by many others)!
robertsB5707BX: that typical little place where the cook is the chef and the chef is the cook. Heaven for vegetarian and vegan customers who seek for a nice and cozy place to have a tasty lunch or something on the go.
The Glow working hours:Monday: Tuesday to Friday: Saturday: Sundays:
Come à la Maison: eco-friendly and gluten-free meals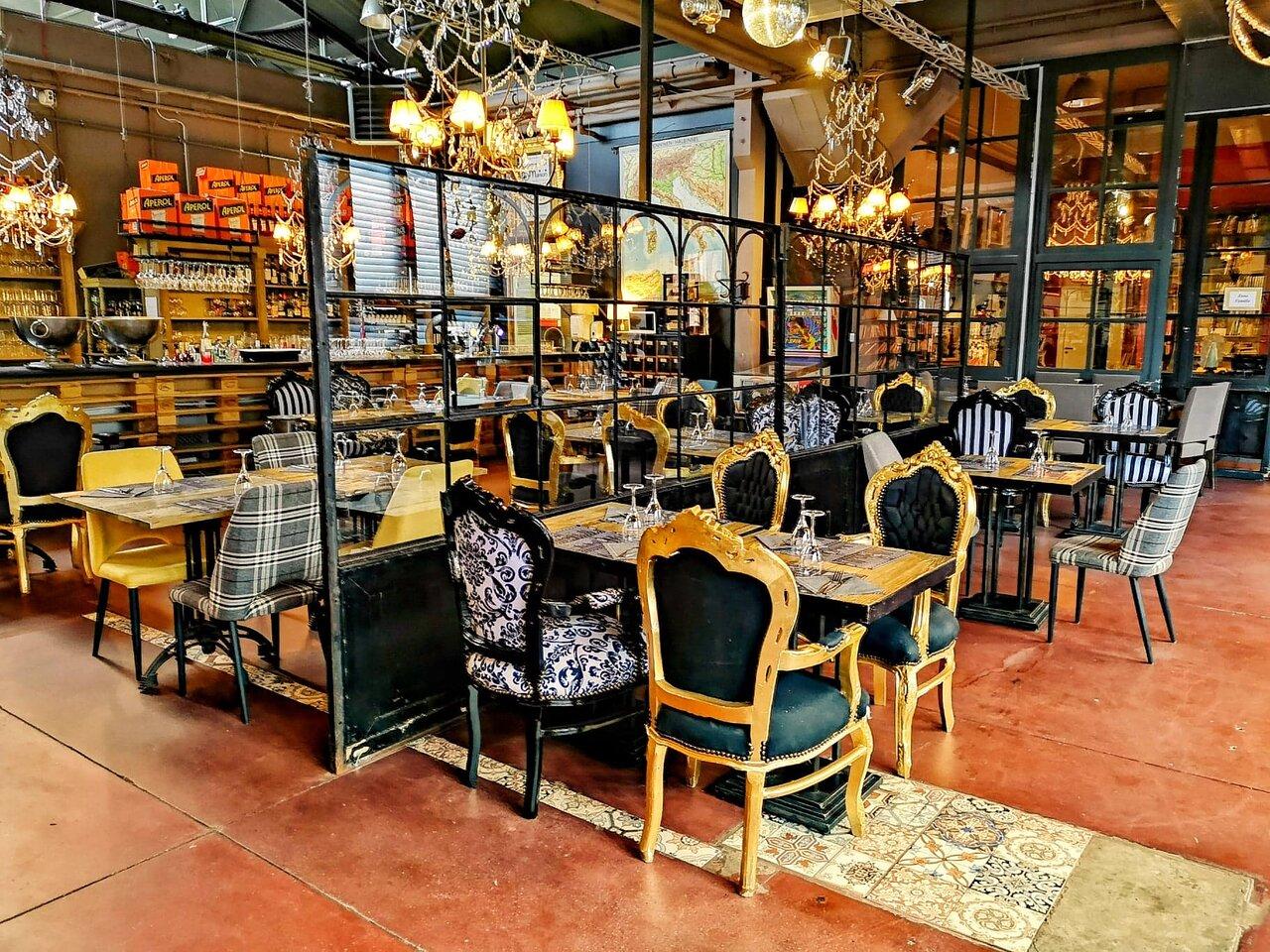 Address: 70 Route d'Esch Rue Nicolas van Werveke, Luxembourg City, 1470 Luxembourg.
Phone: (+352) 23 64 11 21.
Website: https://www.comealamaison.lu/.
Come à la Maison is a family-owned restaurant founded by Séverin Laface, who has a strong family history and cultural heritage from Calabria. He developed a passion for quality products during his childhood in the family grocery store. The restaurant's decor is eye-catching, with tables and stools, chairs labeled to be taken away, large paintings, and an imposing door in the middle of the room. Come à la Maison is not only a place to eat but also a place to enjoy the ambiance.
The restaurant offers a simple and varied menu that highlights traditional Italian dishes such as Parmigiana, pasta alla norma, osso bucco, and tagliata. In addition, the chefs have created unique dishes like the Focaccia burger and light, fresh desserts to complete the dining experience. Their menu is carefully crafted with fresh ingredients and the restaurant also caters to specific dietary needs by providing a variety of vegetarian options and a selection of gluten-free dishes.
Their prices range from 12 to 45 euros, and you can learn more about the menu on the Come à la Maison website.
Reviews for Come à la Maison
Here is what people are saying on TripAdvisor:
Gorg183: This location is a whole package. Food is good, for sure. However, considering the context, with an excellent service (one cocktail was obviously under expectation, no discussion, one simple swap to a better one), a more than attractive and original context (you must be original if you dare installing your restaurant in a former garage!), the food appears excellent. Alternative offering also for vegetarians. Own made bakery and deserts. A must see.
Wilywizard: Friendly service lovely ambiance Pasta Arrabiata was delicious. Duck breast was tender with a lovely sauce. Owner/manager stopped by the tables to check on everything. We think casually nice dress was acceptable. Happy people around the large restaurant.
Come à la Maison is open every day from 11 a.m. to 10 p.m. but is closed Sunday night.
Lactose-free coffee shops
For those who are lactose intolerant, finding a cozy coffee shop can be a challenge. Fortunately, several spots in Luxembourg offer lactose-free coffee and other dairy-free options. From creamy soy lattes to refreshing fruit smoothies, these coffee shops have something for everyone. Whether you're in the mood for a quick caffeine fix or a leisurely afternoon spent sipping on a latte, these lactose-free coffee shops are the perfect destination for any coffee lover. Here are five lactose and gluten-free coffee shops in Luxembourg.
Florence Specialty Coffee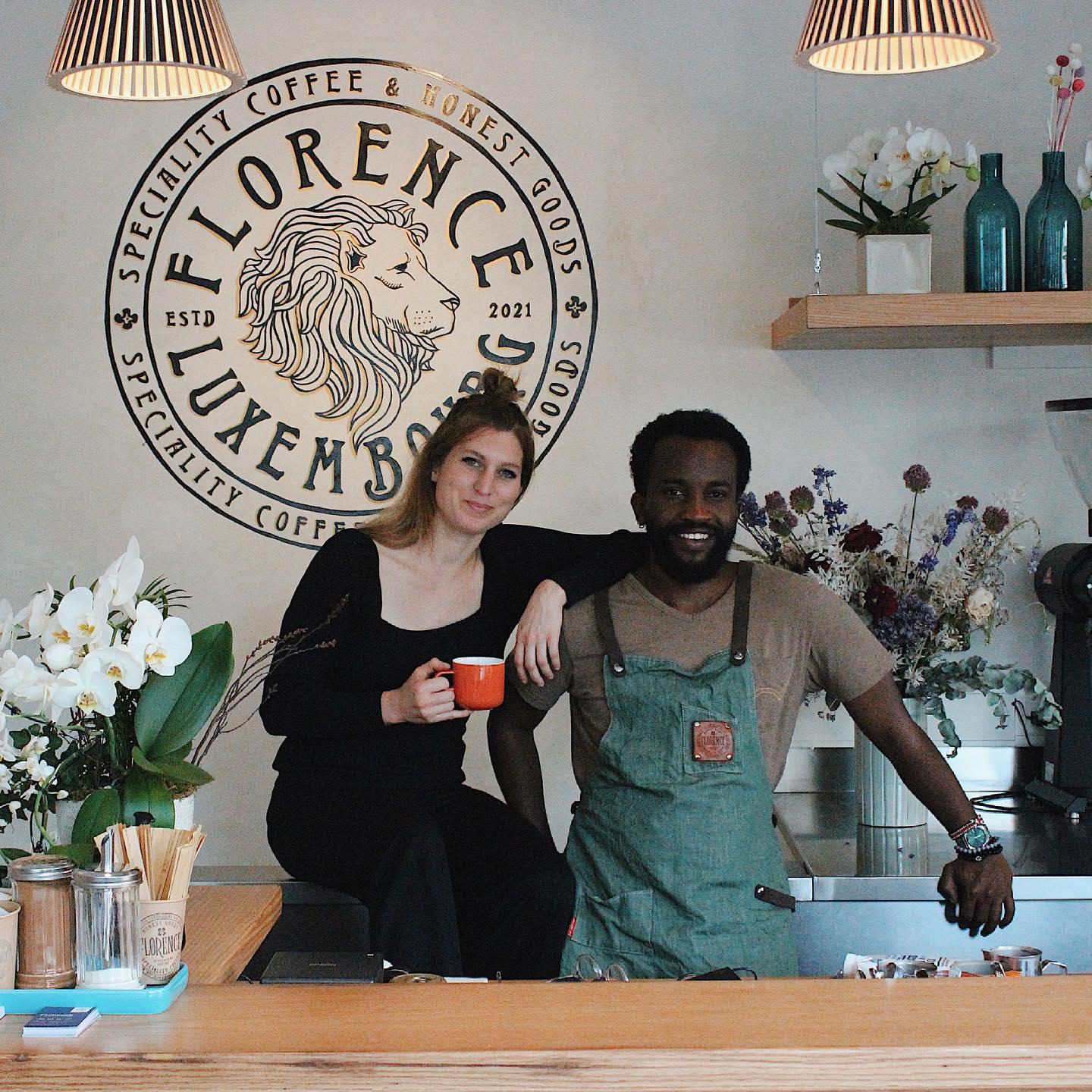 Florence Specialty Coffee is a small coffee shop located on rue Adolphe Fischer in Luxembourg's Gare Quartier, specializing in the finest East African coffees. Owner Kelsey, a Canadian with an MA in Social Sciences, sources beans directly from farmers in Uganda, Rwanda, Kenya, Burundi, and Ethiopia, ensuring that the farmers are taken care of and that the coffee you drink comes with the best possible conditions for those at the other end. Kelsey advocates for development in East Africa and carefully hand-sources her beans, visiting every producer to ensure their quality.
At Florence Specialty Coffee, there are several plant-based dairy alternatives available to accompany their conscious coffee, making it a great spot for lactose-free coffee drinkers. If you're lucky enough to find it on the menu, be sure to try the Ethiopian Agaro, from the Jimma region. With a small but carefully crafted menu, Florence Specialty Coffee is the perfect spot for those looking for a great cup of coffee and a socially responsible business.
Reviews for Florence Specialty Coffee
Here is what people are saying on Facebook:
Danielle Milton: Had a lovely iced coffee there today at lunch. Staff were really nice and friendly and the coffee lovely. Will be back soon.
Ana Gabbana: Best and most ethical sourced coffee of my life. Not only i was introduced to the history of it but also had an amazing degustation to educate myslef ... just wuaow ✅thank you!!!!
Florence Specialty Coffee's schedule is as follows:Monday: Tuesday to Friday: Saturday and Sunday:
Bloom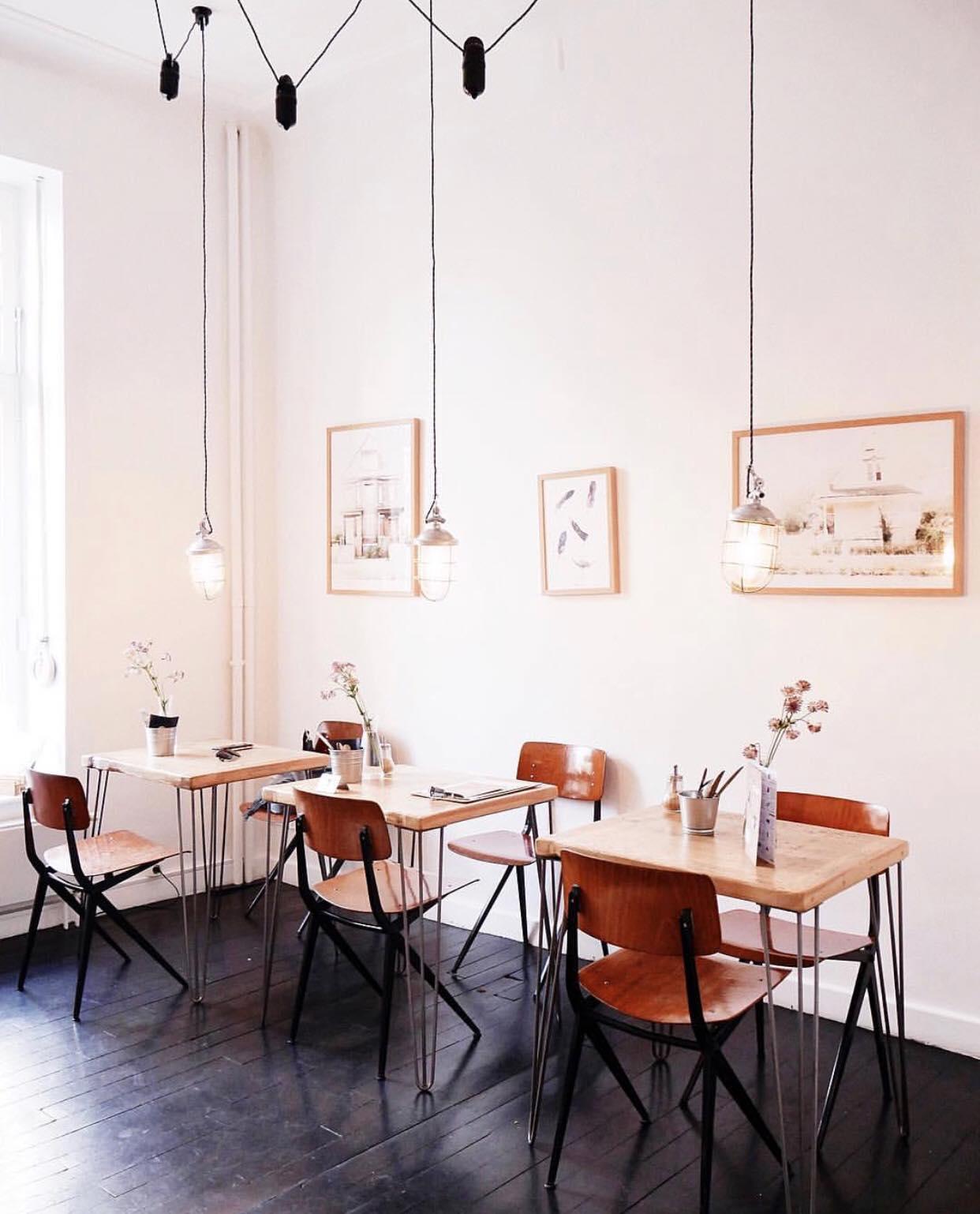 Bloom coffee shop is a charming spot located in the Gare district of Luxembourg on Rue Adolphe Fischer. As you enter, you will be welcomed by the cozy and warm wooden decor and friendly baristas. They source their beans from the Berlin-based master roastery, The Barn, and they are known for their strong and creamy cappuccinos. In addition to its exceptional coffee, Bloom also offers a range of gluten-free and lactose-free snacks and drinks. If you're looking for a gluten-free treat, try their gluten-free lemon polenta cake or their tahini and pistachio cookies. The chocolate chips, pecan, and cranberry cookies are also gluten-free and highly recommended.
Bloom coffee shop is an excellent option for those looking for a trendy and inviting environment to enjoy a cup of coffee or a quick bite. The banana toast is a must-try and comes with homemade espresso butter. If you are lactose intolerant, Bloom has a variety of plant-based dairy alternatives to choose from. The coffee shop's bright atmosphere and friendly staff make it a perfect place to relax and recharge.
Reviews for Bloom
Here is what people are saying on TripAdvisor:
IrK5: Bloom cafe is an excellent place for coffee lovers. The drinks with milk could be prepared by all dietaries. Sweet corner offers fresh compliments to the coffee. The place is very well situated - close to the train station and walking distance from the city center. Sometimes (weekend morning) it might be a bit crowdy but if the weather is good there are tables also outside.
KateD71: Best coffee so far in Luxembourg. Bloom is a lovely cafe serving great coffee with a variety of milks for all tastes/dietaries; and fresh and tasty sweets and savouries. Staff are great - worth the trip.
Bloom's schedule is as follows:Monday to Friday: Saturday and Sunday:
Ready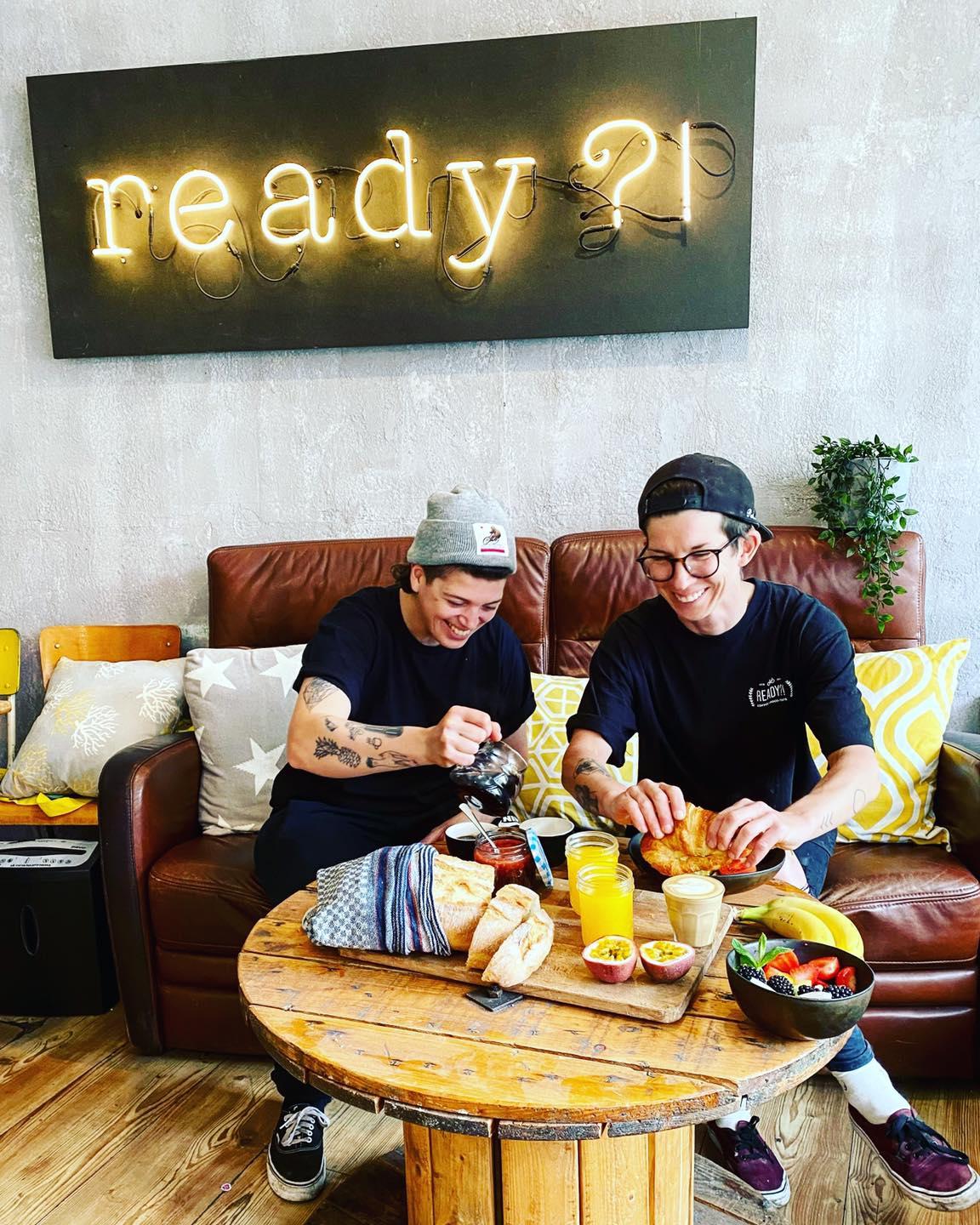 Ready is a trendy urban coffee shop offering specialty coffees from around the world as well as dairy-free alternatives including regular soy and almond milk. They also have gluten-free products such as their vegan and gluten-free homemade cashew mousse with caramelized nuts and fresh fruit. In addition to coffee, Ready serves freshly pressed juices, loose teas, and a variety of breakfast items such as porridge, muesli, and baked goods.
They also offer homemade sandwiches, hearty soups, healthy salads, and delicious platters. The menu features vegetarian and vegan options and emphasizes local and fair-trade ingredients whenever possible. Customers can enjoy their food and drinks in the cozy and pet-friendly space, which also welcomes bicycles.
Reviews for Ready
Here is what people are saying on TripAdvisor:
sofiaoddone: Amazing. Great place to eat, drink amazing coffe and a great study atmosphere. Also really good for vegans/lactose intolerant people. Love it
Danica LDanica L: Great place. Been here multiple times. Lovely staff, cozy interior, great coffee, lovely homemade ginger ale. They breakfast bowls are awsome. Had the Bratapfel and speculooS one last. Delicious. And the cakes and pastries 🧁 😍
Ready's schedule is as follows:Monday to Friday: Saturday: Sundays:
Golden bean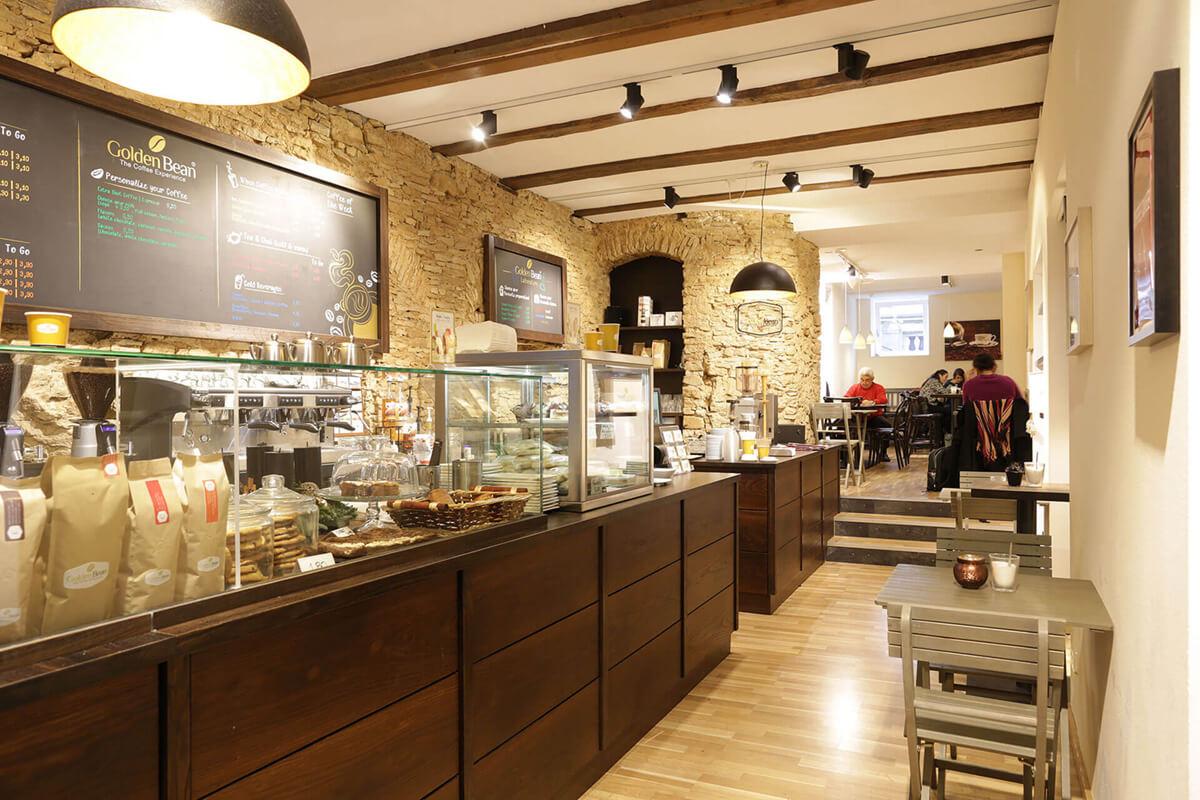 | | | |
| --- | --- | --- |
| Location | Address | Phone |
| Rue Chimay | 23 Rue Chimay, 1333 Luxembourg | (+352) 26 20 36 60 |
| Place de la Gare | 26 Place de la Gare, 1616 Luxembourg | (+352) 28 79 39 39 |
| Belval | 4-16 Av du Rock n Roll, 4361 Esch sur Alzette | (+352) 66 19 57 342 |
| Kirchberg | 7 Av. JF Kennedy (Shopping Centre Infinity), 1855 Luxembourg | — |
| Cloche d'Or | Food Hall in Shopping Centre Cloche d'Or, 2411 Luxembourg | — |
Golden Bean has a passion for high-quality coffee, they carefully select and process coffee specialties from around the world, with a focus on sustainability, product ethics, and health consciousness. The owners strongly believe in direct trade with farmers, avoiding intermediaries and tolls, to ensure quality and fair trade. They only roast coffee from single farms and cooperatives that they have visited and know well, and customers can trace all their coffees back to their origins in the coffee plantations.
Golden Bean provides an entire coffee experience for its customers, allowing them to use all their senses, and offers free lactose coffee upon request, ensuring that everyone can enjoy their specialty coffee without restrictions. In addition to serving excellent-tasting coffee, they also have openly exposed beans to smell, live roasting to see and hear, and raw coffee beans on display to touch.
Golden Bean has five stores in Luxembourg, two in Luxembourg City, and one in each of the Belval, Kirchberg, and Cloche d'Or communes. And the Kirchberg site offers more than just high-quality coffee, there you can also find a co-working space.
Reviews for Gold Bean
Here is what people are saying on TripAdvisor:
erikapH4471BT: Nice Coffee. Amazing Coffee, good experience, and the place is very comfortable. The staff was gentle !! Good spot if you want to work or simply take a taste coffee.
vernest2016: Super Team. Very cool guys serving and welcoming you in the cafe.😃😃I really appreciate the rustic atmosphere here.
In the following table, you can find the opening hours for the different locations of this chain.
| | | | |
| --- | --- | --- | --- |
| Location | Monday - Friday | Saturday | Sunday |
| Rue Chimay | 7:00 a.m. - 7:00 p.m. | 9:00 a.m. - 7:30 p.m. | 9:00 a.m. - 7:30 p.m. |
| Place de la Gare | 6:30 a.m. - 7:00 p.m. | 8:00 a.m. - 4:00 p.m. | 8:00 a.m. - 4:00 p.m. |
| Belval | 7:30 a.m. - 7:00 p.m. | 9:30 a.m. - 6:00 p.m. | 9:30 a.m. - 6:00 p.m. |
| Kirchberg | 8:00 a.m. - 6:00 p.m. | 9:00 a.m. - 6:00 p.m. | 9:00 a.m. - 6:00 p.m. |
| Cloche d'Or | 11:00 a.m. - 7:00 p.m. | 9:00 a.m. - 7:00 p.m. | Closed |
Seed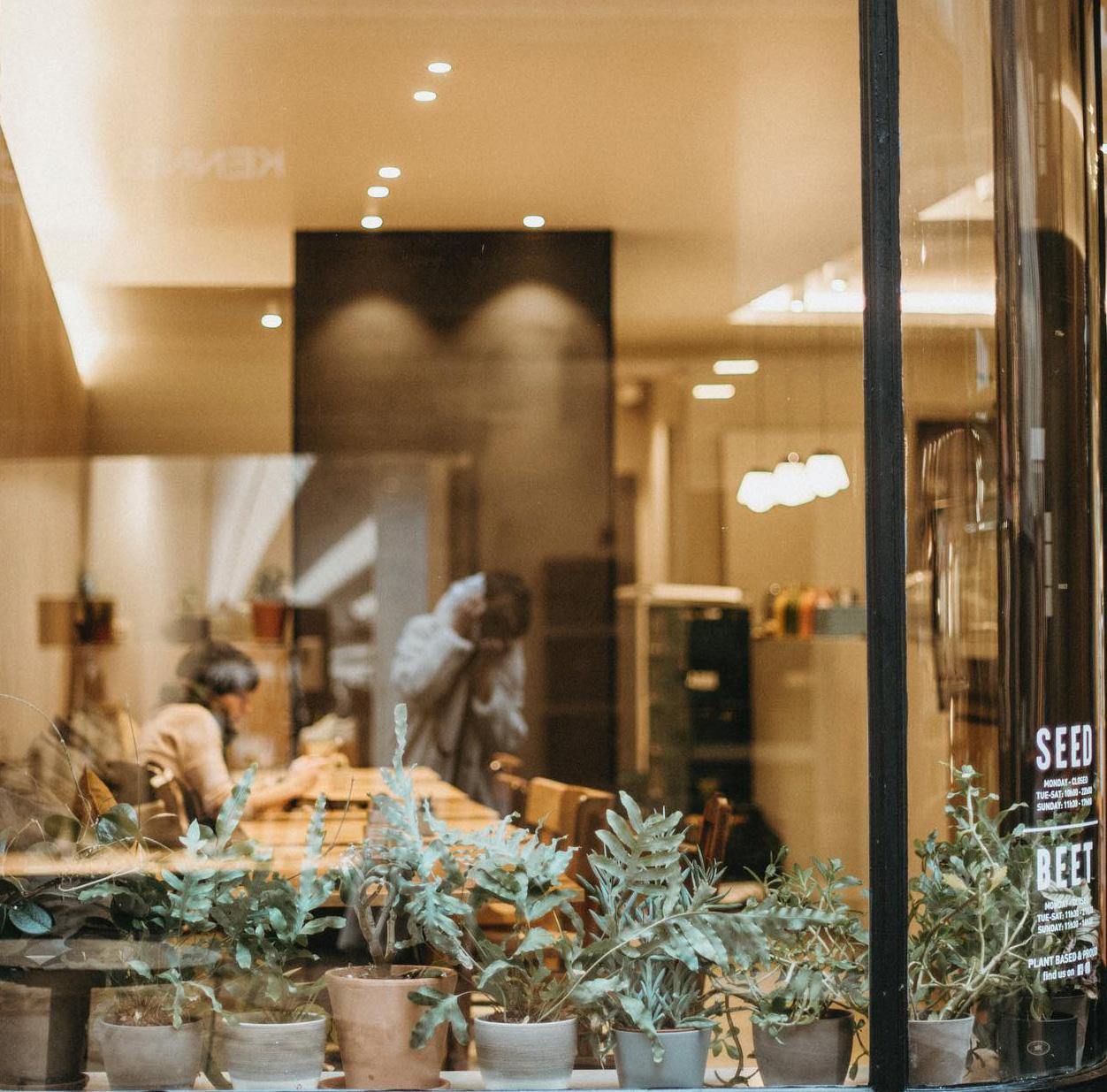 Seed is a vegan coffee shop, juice bar, and cocktail bar located in Luxembourg City and is the project of the popular vegan restaurant and café Beet, we covered before. The same commitment to sustainability and the environment that is evident in the philosophy and vision of Beet can be found in Seed. The coffee shop provides a laid-back, quality-driven, forward-thinking, and ecologically conscious ambiance.
It offers a relaxing environment for enjoying plant-based beverages and delicious coffees that are prepared with care and attention to detail. Just like its sister restaurant Seed also offers gluten-free and lactose-free options. If you're looking for a cozy place to unwind and enjoy a healthy coffee or drink, Seed is a perfect choice.
Reviews for Seed
Here is what people are saying on TripAdvisor and Google:
Royco07: Vegan even for non-vegans. Coming here regularly, the bar is connected to the restaurant Beet and serving both vegan food and beverages. What i love most about this place is the staff, they are all very friendly, funny and nice. Even though i'm not a vegan i really enjoy the food and atmosphere here.
Florencia Navatta: Really cozy vegan Cafe. The service was very friendly, and they speak in many languages. We had a Matcha latte and a Chai latte chocolate, with a donut and an apple cake. All was very yummy! We came back to get sandwiches to go, they were also very yummy.
Seed's schedule is as follows:Monday: Tuesday to Friday: Sundays:

Frequently Asked Questions (FAQ)
Are there any all-vegan or gluten/lactose-free restaurants in Luxembourg
Certainly! One of the most common questions for people with dietary restrictions is whether there are any all-vegan or gluten/lactose-free restaurants in Luxembourg. Fortunately, there are several options available that cater specifically to these diets.
For example, Beet restaurant is a unique vegan restaurant and cafe located in the heart of Luxembourg City and many of their dishes can be prepared gluten-free or lactose-free upon request. Market by Jeremy is a full vegan coffee place, that is located at Place de Metz in the City.
How can I be sure that a restaurant offers gluten- or lactose-free options
If you have dietary restrictions, you need to call ahead and ask about gluten-free or lactose-free options before dining out. Many restaurants are happy to accommodate special requests, but it's best to confirm in advance to avoid any confusion or disappointment. All restaurants in the EU are obliged to warn their customers about allergens that may be present in dishes on the menu. If you still have questions, don't hesitate to ask your server for clarification or additional options, it's important to communicate your needs clearly and to ask any questions you may have to ensure that your meal is safe and enjoyable.
Can gluten-free and lactose-free options be more expensive than regular options
Gluten-free and lactose-free products are sometimes more expensive than their regular counterparts but that's not always the case. This is because they require special ingredients and production processes to ensure that they are free of gluten and lactose.
Additionally, some restaurants may need to purchase specialized equipment or ingredients to prepare gluten-free or lactose-free dishes separately from regular dishes, which can also contribute to the increased cost. However, some restaurants may offer gluten-free and lactose-free options at the same price as regular options, so it's always a good idea to ask the staff about the pricing and options available.
Sources: www.edenrose.lu, www.pure.lu, www.beet.lu, www.beet.lu, www.cereallovers.lu, www.facebook.com, www.lafeluca.lu, www.brasserie-matelots.com, www.glow-food.lu, www.comealamaison.lu, www.florence.lu, www.facebook.com, www.facebook.com, www.goldenbean.lu
We took photos from these sources: edenrose.lu edenrose.lu pure.lu Cereal Lovers Instagram page Unsplash, Lynn Kintziger New Delhi on Google Maps Mesa Verde La Feluca on Google Maps Brasserie Matelots TripAdvisor TripAdvisor Florence Specialty Coffee Instagram page Bloom's Facebook page Ready Facebook Page Golden Beam Seed Facebook page
Copy link