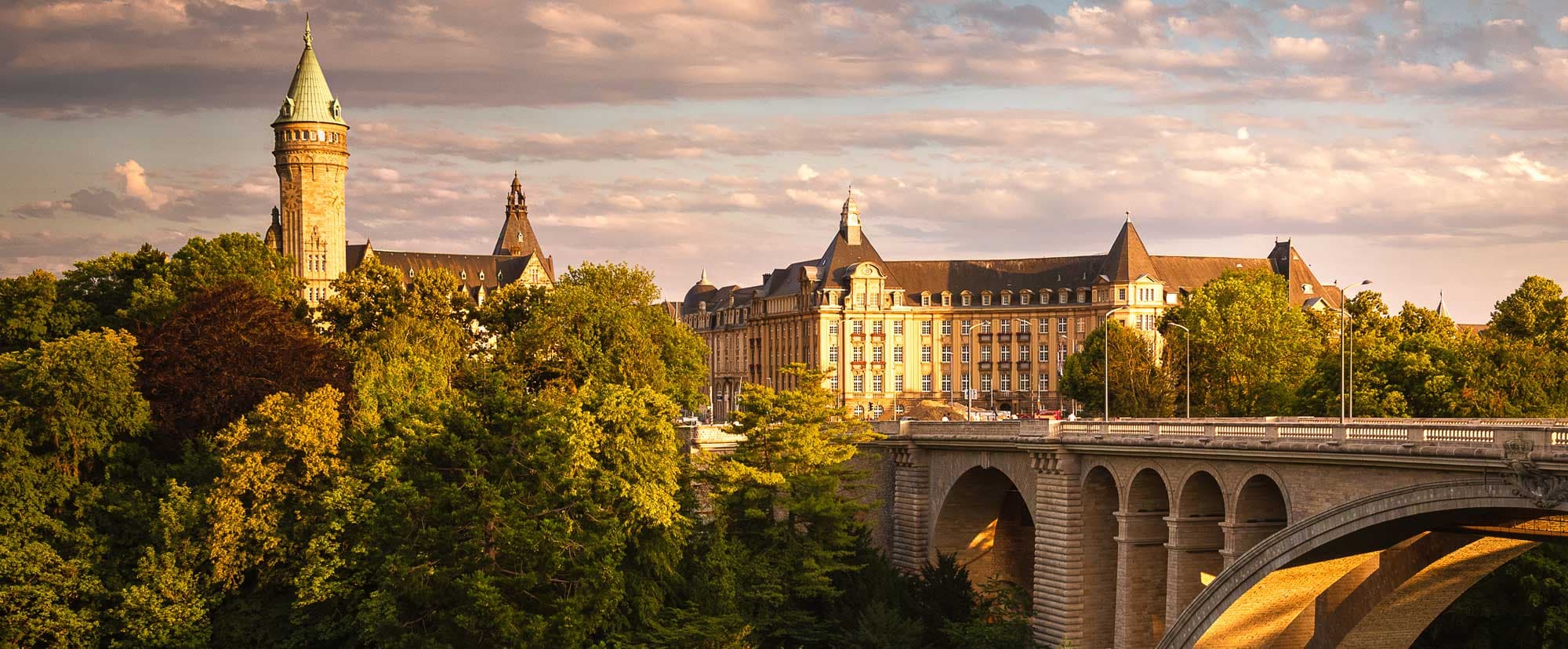 Halloween celebrations in Luxembourg
Fall is a time of wilting nature, short daylight hours, and orange foliage. Ghosts and magical creatures come into our lives as a symbol of the past summer, as the beginning of the second, darker half of the season.
The tradition of celebrating Halloween is quite popular among the English-speaking community as well as among children and young people in Luxembourg. In this article, we will explore some exciting and spooky options for celebration, as well as some local traditions and best places to get your costume for the party.
Halloween is unfortunately not a public holiday in Luxembourg. Find out which days are considered days-off in our special article:
When and how is Halloween celebrated
The date of Halloween coincides with the date of the Celtic festival of Samhain. About 2500 years ago, the Celts celebrated the end of the agricultural year and the beginning of the next one. The Celts believed that the spirits of the dead walked the earth on this day and visited loved ones to see how they were doing.
Halloween in Luxembourg is celebrated on
Over the past decade, the holiday has grown in popularity; now Luxembourgers organize costume parties and have fun. From the night of October 31 to November 1, pubs, bars, skating rinks, abbeys, cinemas and trampolines in the capital host themed events.
Trauliicht traditions
Some Halloween elements are similar to Luxembourgish original traditions. For example, the Pumpkin Jack O'Lantern is similar to the Trauliicht, a name for the lantern carved from turnips or beets.
he term "Trauliicht" translates to "lantern" or "torchlight" in English. Trauliichtwochen is a festive week right before All Saints' Day. It is celebrated from October 20 to November 2.
Trauliicht originated in the rocky hills of the Ardennes in northern Luxembourg and was widely practiced until the 1970s, when Halloween supplanted the tradition. But in the 1990s, Trauliicht was revived throughout the country.
During Trauliicht, villagers carve spooky faces into turnips or beets and place lit candles on windows to protect themselves from the souls of the dead. In rural communities, Trauliicht is placed in front of cowsheds to purify animals passing through the doors and protect them from disease.
Every year, the Robbesscheier Museum near Clairvaux celebrates Trauliicht with a traditional night walk with homemade lanterns!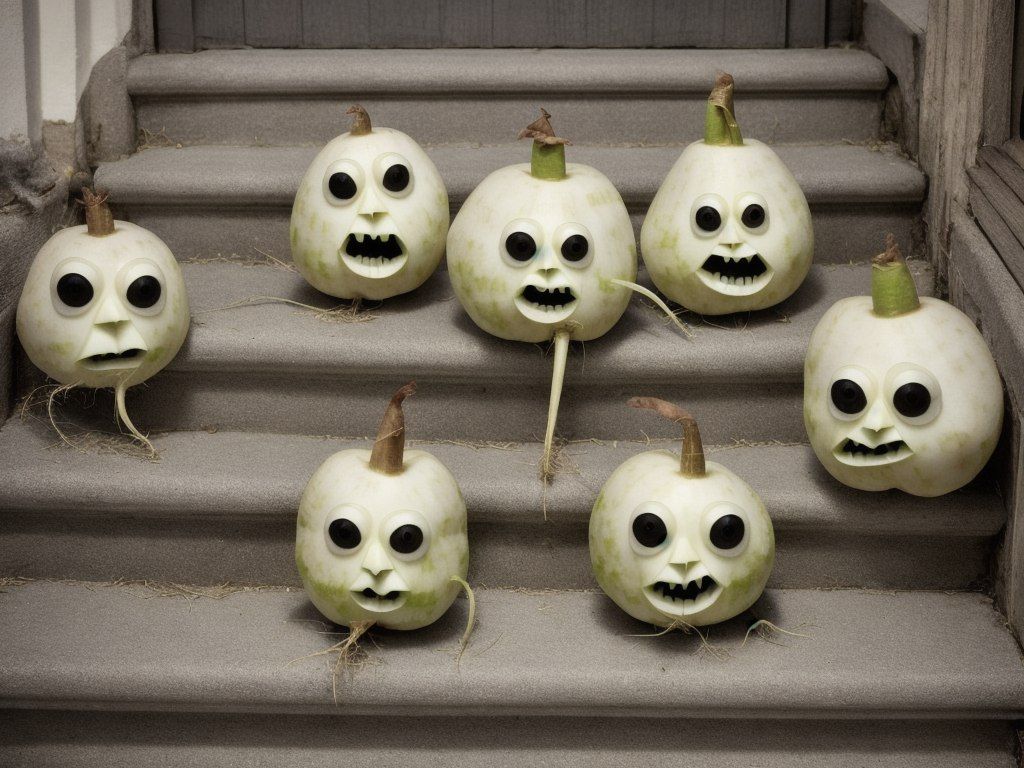 November 1st is All Saints Day. On this day, families gather at cemeteries to pay respects to deceased relatives. Following the day, there is also a celebration on November 2nd, which is a Catholic tradition. We have previously covered both celebrations in our dedicated article.
What to do on Halloween in Luxembourg: attractions, parties and more
Since the tradition of celebrating Halloween and Luxembourg has been around for quite some time, due to cultural exchange, many events are organized in the country. You can see Halloween ornaments on houses and in the windows of stores, visit cultural events, attend workshops in anticipation of the holiday, and even go trick-or-treating. But let's take it one step at a time.
When choosing a Halloween party in Luxembourg, remember that some pranks carry criminal penalties in the Grand Duchy. These can result in fines or even jail time ranging from eight days to a year:
throwing eggs at houses and cars,
wrapping toilet paper around garden plants,
defacing garden property.
Trick-or-Treating in Luxembourg
Traditional pastime of posing adults with the choice to give a treat of candy or to be given some kind of prank is more common among children and young people in Luxembourg. Kids usually go to their neighbors' houses or walk around the commune in spooky and fun costumes, celebrating the holiday by collecting sweets in baskets.
To participate one need almost nothing: a costume, an adult to accompany very young trick-or-treater, some sort of basket, if you do not plan to put all the sweets straight to your belly. Trick-or-treating should be fun and safe for you and your kids. Keep in mind these common safety tips:
Halloween night can be cold, so make sure you and your kids are dressed for both the weather and the scares.
Never trick-or-treat alone.
Plan your trick-or-treat route ahead of time: avoid long routes and choose a street your child already knows.
Stay on well-lit streets. Visibility to cars and other pedestrians is an important factor on Halloween. Carry a glow-in-the-dark jack-o'-lantern, a trail light, or a simple electric flashlight.
Check your child's candy. Throw away open candy and possible allergens: candy often contains both lactose and nuts.
Luxembourg's pumpkin patches
Not only does Halloween have a signature image, it also has a signature smell. When you place a candle inside a carved pumpkin to light up that exact bright smile with sharp teeth, the inside of the pumpkin heats up and emits a recognizable scent.
And when several pumpkins illuminate a room at once, the smell is almost like that of a pumpkin pie. There are multiple companies, who sell pumpkins, and even allow you to pick them up yourself.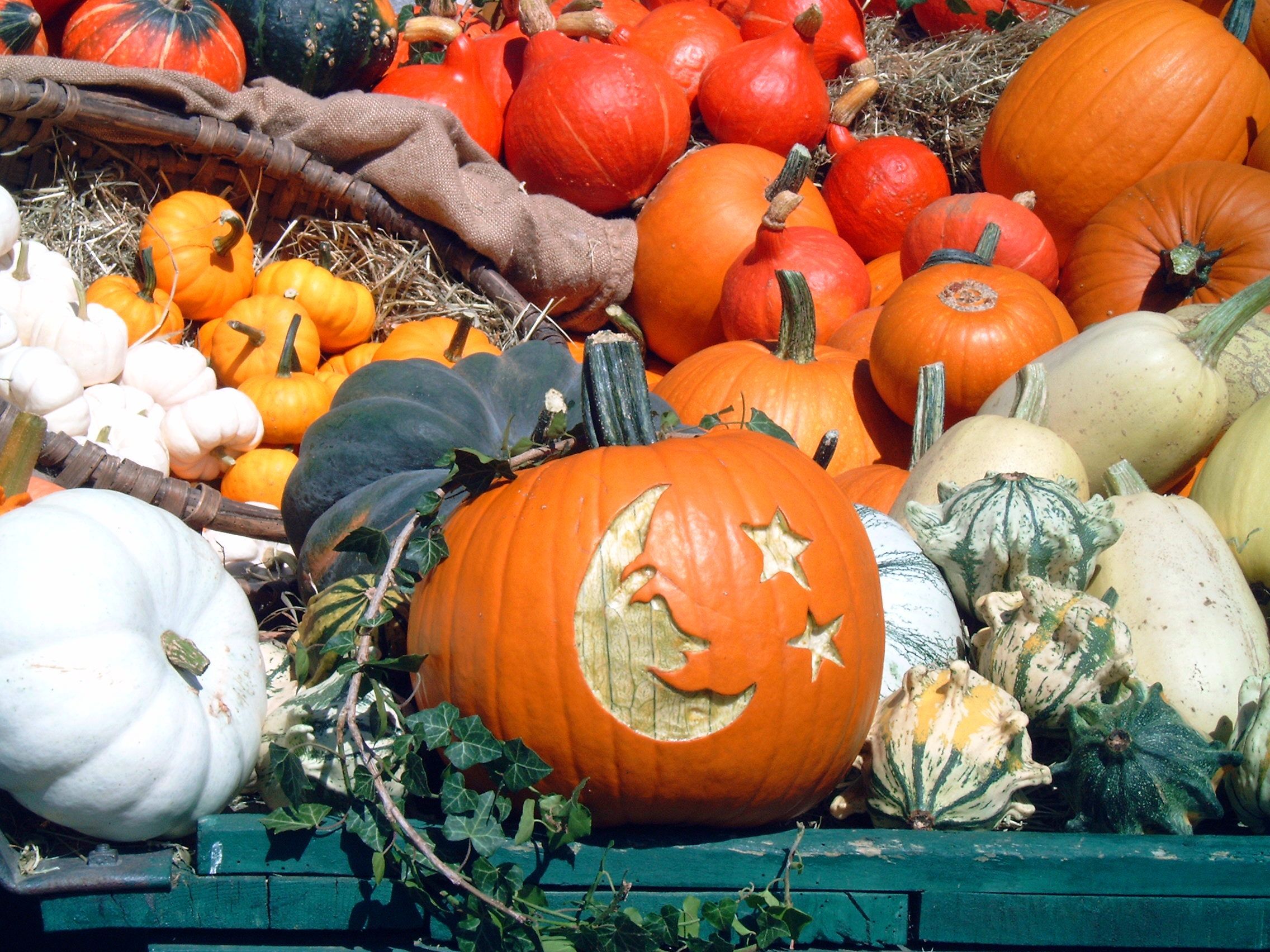 Pumpkins at Hahn
This sprawling family farm grows pumpkins of every kind, size and color. Here you will find pumpkins for you and your party. On the West border of Luxembourg, there is a farm and field, where you can go with your family and pick the fruit to carve into a lamp or make a pie.
A Lill-Haff Famill Peller
This family farm in Keispelt is a paradise full of pumpkins, turnips and beets for a family to pick from all around the clock. Here children can see how pumpkins grow, touch them and choose the best one for their jack-o-lantern.
Halloween parties for kids and adults
Of course, being more or less a youth holiday, Halloween in Luxembourg is party time. Toward the evening, various venues will open their doors to host themed evenings. You can always plan a personal party just for kids or adults, and there will also be options that will help you out with organization. But if you just want to have fun, you can choose one of the big events on Halloween in the Grand Duchy.
Halloween Cinema Nights in Luxembourg
When night falls on October 31st, the horror marathon will start at Kinepolis Kirchberg and Kinepolis Belval. Buy a ticket and a bucket of popcorn and watch a movie in its original language with French subtitles.
Cinématique Luxembourg will also organize children's screenings of Halloween movies. These are less scary and more suitable for kids, of course, but some anxious adults will find it more fun as well.
Ticket prices vary, you can see a movie for around 15 euros usually. Most of the cinemas in Luxembourg are in French or English with subtitles.
👻 Halloween Ball at Neumünster Abbey
Neumünster Abbey cultural center traditionally invites adults and children to celebrate Halloween with them. The festive program includes shadow puppets, a photo booth, concerts and face painting for whole family.
It is a great place to enjoy festive activities in the Capital. Besides, you will see a lot of interesting costumes. Do not forget to wear one yourself. The price for the tickets starts at 1,5 euros with Kulturpass. General price is 15 euros.
🎃 Kulturhaus Niederanven
The Kulturhaus Niederanven, located next to a Catholic cathedral in the commune, hosts different themed parties and numerous workshops for children. In 2023, the planned topic for the special Halloween-themed workshop is Harry Potter. It will be held few days before the actual celebration.
Participants will create unique clothing pieces a-la wizard extraordinaire with a professional designer. To participate, you will need to get a ticket — 38 euros per person, have 2,5 hours available and be 8-12 years old.
Halloween decorations and costumes in Luxembourg
When choosing a costume, remember that classic Halloween symbols include pumpkins, skeletons, skulls, ghosts, tombs, witches, bats, black cats, and clowns. You can choose any character, that matches your tastes.
There are several stores, that can help you with finding the right costume for Halloween party in Luxembourg. Some provide costumes, that are tailor-made, some help with organization.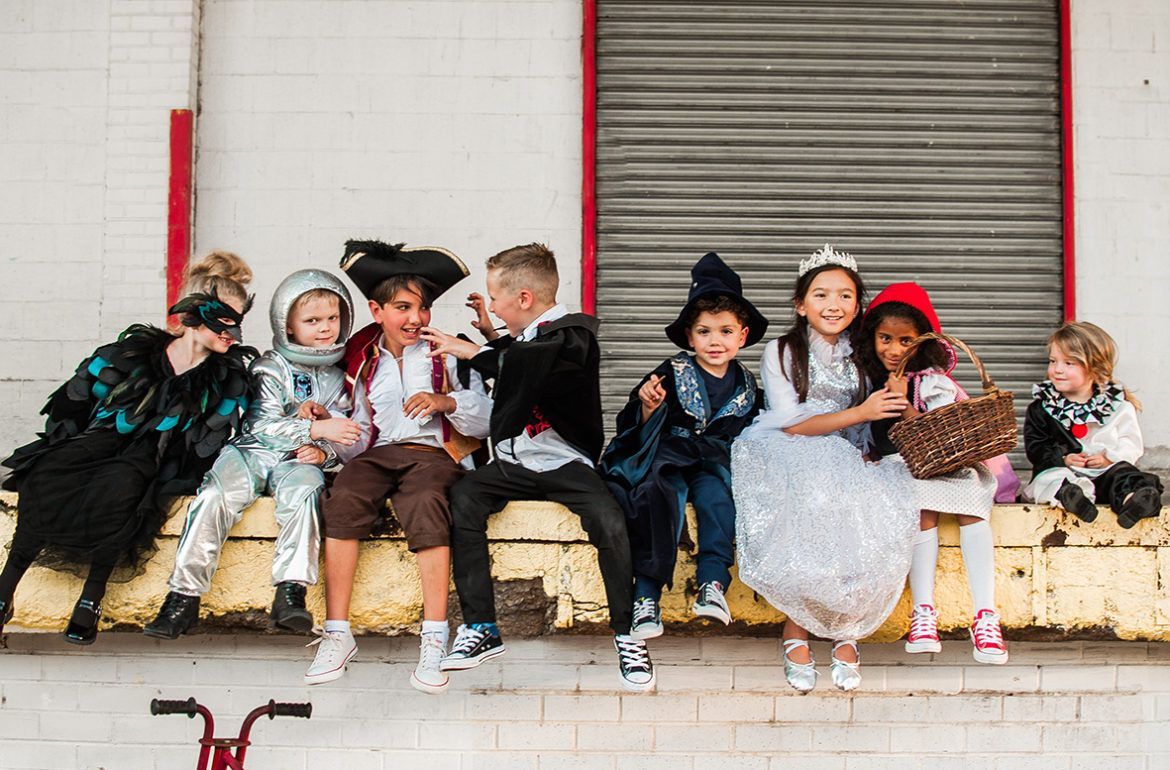 Atelier Spatz
In the atelier you can buy ready-made children's costumes or order a tailor-made costume according to your individual measurements and wishes. All costumes are handmade in Luxembourg from the best materials.
Simsalabim Costumes & More
In this store you can get all the things you need for the celebrations: fancy dresses and masquerade costumes and party and Halloween supplies. Simsalabim is closed on Mondays, but usually works from 10 a.m. to 2 p.m. on Tuesday, Thursday and Saturday, and from 2 p.m. to 6 p.m. on Wednesday and Friday.
The Party Ville
Themed party planning company and beautiful concept store in Luxembourg. Specialized decorators and a team of passionate professionals will help you make your Halloween (or any other themed) party perfect.
Luxembourg's ghostly legends and spooky places
The country boasts many stories. Local mythology, that surrounds greatest moments of the history of the Grand Duchy, has some well-known characters. Luxembourg is a great place to celebrate Halloween, with all its forts, legends, and places that give you goosebumps. Let's see some of them.
Ancient Fortress of Bock and Melusine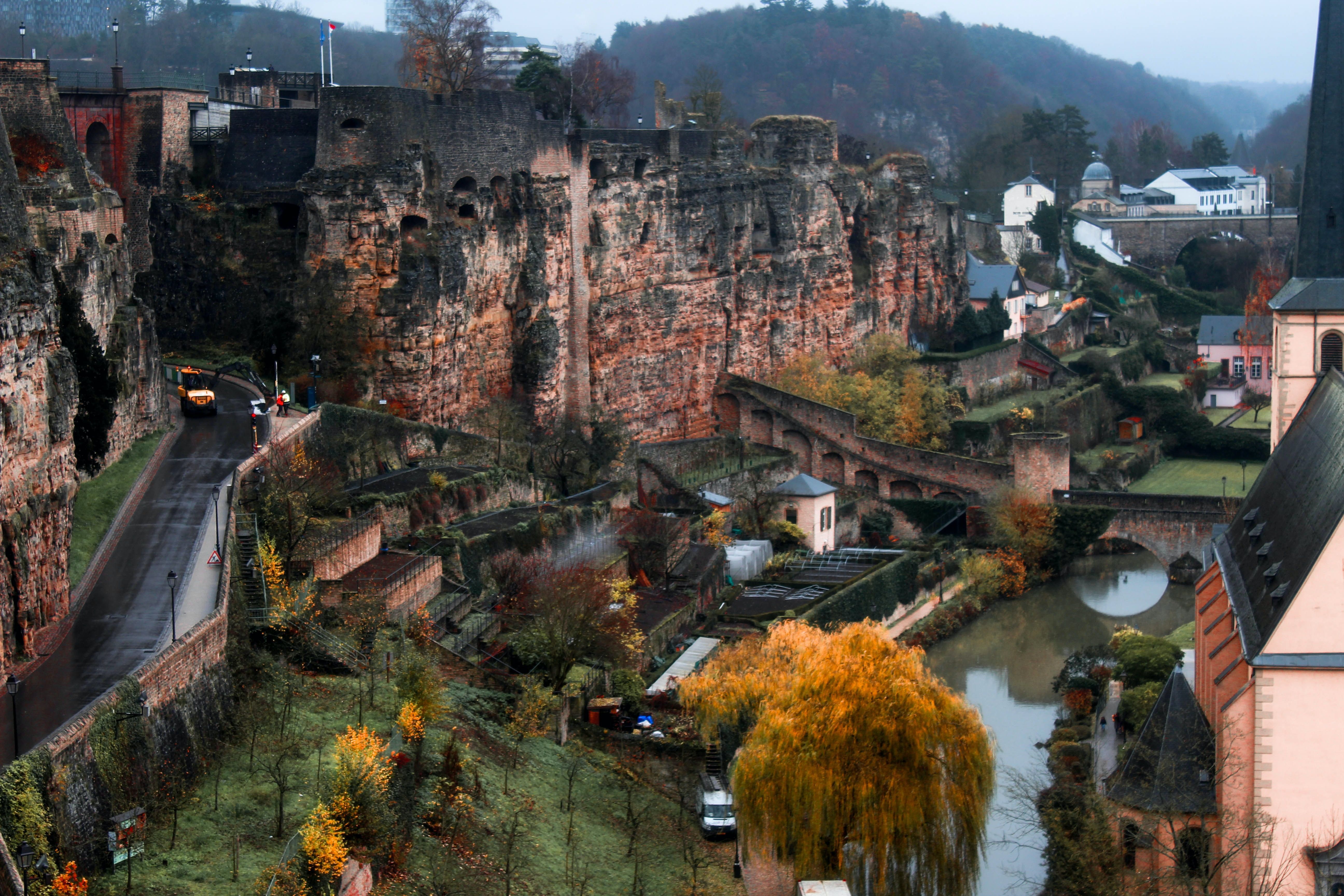 The most famous spooky place in Luxembourg is the old fortress of Bock. It is likely that you can still hear the voice of the ghost of Melusine, the mermaid wife of Siegfried, who is considered a founder of Luxembourg.
In 1997, Luxembourg issued a stamp in honor of the mermaid Melusine.
Befor the marriage, Melusine had only one arrangement: one day of solitude weekly, when she would be alone. And the Count accepted the offer. According to legend, the morning after the couple got married, Melusine magically built the castle of Luxembourg on the rock of Bock.
Time passed and curious Siegfried become jealous. One day he entered the room of Melusine and discovered that she was a mermaid: his wife had a snake's tail. Siegfried screamed in surprise, and Melusine was never seen again, disappearing in the water of Alzette river.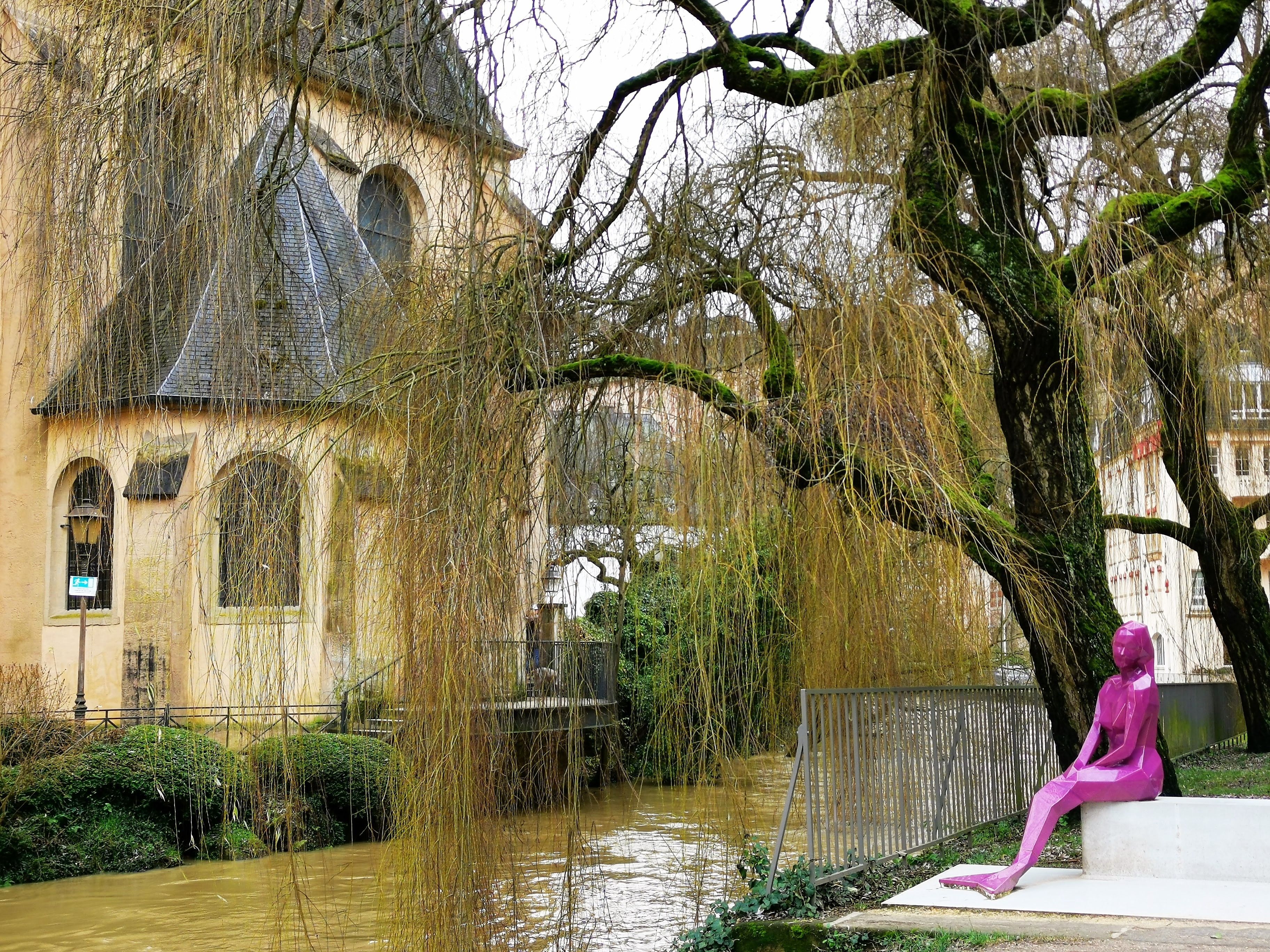 Every seven years Melusine returns to the castle, either as a woman or as a snake with a golden key in its mouth. Whoever sees the snake and removes the key from its mouth will free Melusine and take her as his bride.
Parc Merveilleux and Its Werewolf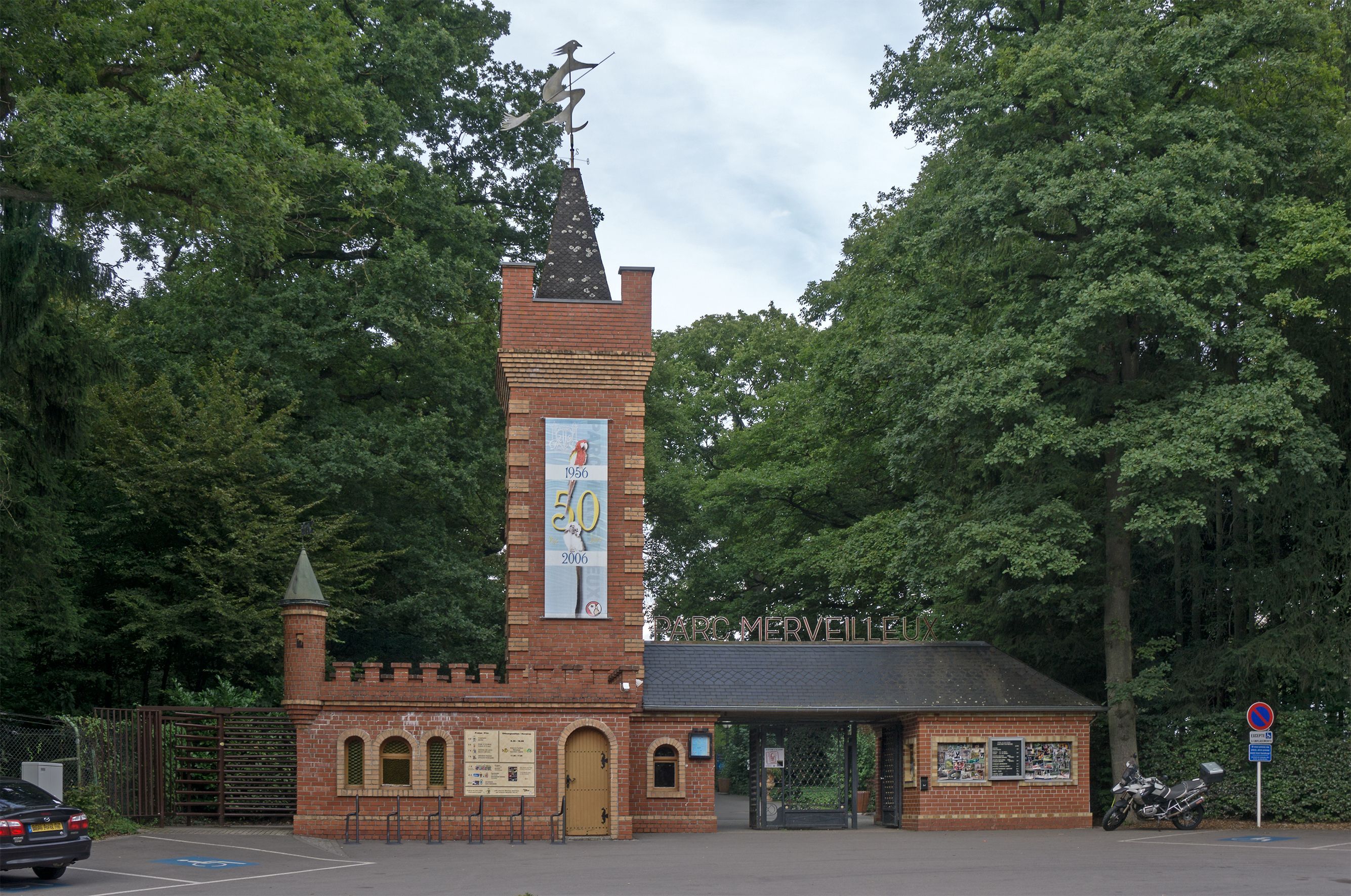 Many years ago, a young man from Bettembourg left his old parents to go to war and serve country. The village took care of the parents, who became older and older, and lived for many years without knowing if their son was dead or alive. Eventually, they died and the people started to forget that story ever happened.
Years passed, and one day an old disabled soldier came to the village. After seing the horrors of war, losing his parents, he became angry with God. On that night a wild wolf, that could not be stopped with a bullet, attacked the village. It occured every night since then, until a wise preacher told people to use silver bullet.
They shot the wolf finally just to find out, that it was the old soldier, long-lost son of Bettembourg. Legend has it that the werewolf still prowls the forests and can be seen during a full moon.
Today, the Parc Merveilleux is an amusement park in the south of Luxembourg. It has rides, exotic birds, animals in their natural habitat, a pony ranch, a miniature railroad, self-driving cars for kids, playgrounds, a restaurant, a cafeteria, and maybe a werewolf.

Frequently Asked Questions (FAQ)
Why do we say "trick-or-treating"
This term did not appear so long ago, it is only a century old. Trick implies disguise, and treat literally means to get a treat at people's doors. By telling someone the phrase "trick or treat" you make a festive jesture and propose a choice to be tricked or to give treat to you in a joking maner.
What is the tradition of the pumpkin on Halloween
The most colorful symbol of Halloween is a pumpkin with a spooky face lit from the inside with orange fire. The jack-o'-lantern tradition began in Ireland, where lanterns were carved from turnips and potatoes.
In Luxembourg the same tradition is connected to Trauliicht. The term "Trauliicht" translates to "lantern" or "torchlight" in English. Trauliichtwochen is a festive week right before All Saints' Day. It is celebrated from October 20 to November 2.
The name "Trauliicht" has originated in the rocky hills of the Ardennes in northern Luxembourg and was widely practiced until the 1970s, when Halloween supplanted the tradition. But in the 1990s, Trauliicht was revived throughout the country.
What is the original legend of the jack-o-lantern
The name comes from jack-o'-lanterns, the mysterious lights that flicker over peat bogs. And these lights (also known as will-o'-the-wisps) are named after the Irish folk tale of Stingy Jack, a boozer who made a deal with Satan and was condemned to wander the earth with only a hollowed-out turnip to illuminate his path.
Copy link