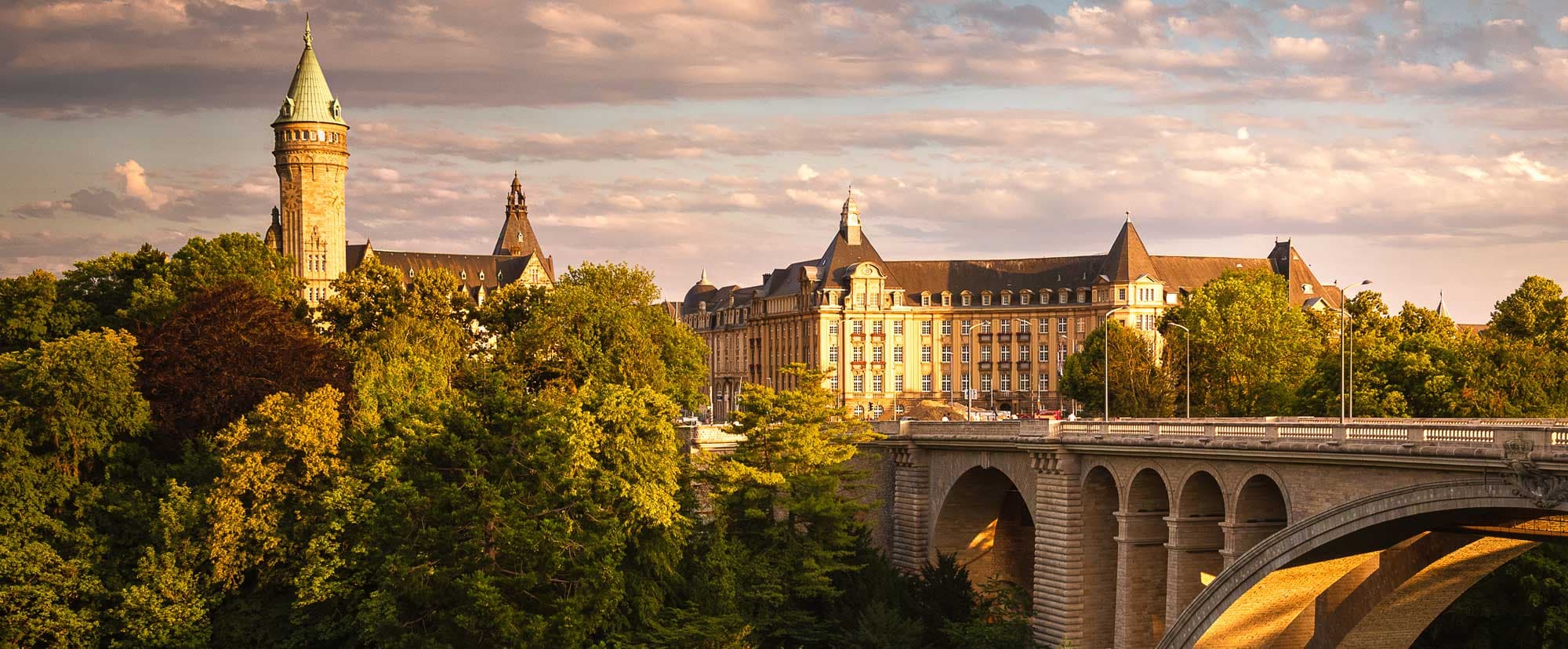 Hollerich: well-connected residential neighborhood in Luxembourg
Nestled in the southwestern part of Luxembourg City, the vibrant neighborhood of Hollerich captivates residents and visitors alike with its diverse charm and bustling energy. Bordered by the neighborhoods of Belair, Ville Haute, Gasperich, Cessange, and Merl, Hollerich stands as one of the most populous districts in the capital with 7,699 residents as of January 2023.
Notably, it houses one of the largest percentages of foreign residents, second to the Gare district. Embracing a colorful blend of cultures, this area has become a magnet for young individuals seeking an exciting lifestyle at more affordable prices compared to its adjacent neighbor, Belair.
Hollerich's unique character arises from its heterogeneous landscape, which seamlessly blends residential homes, single-family houses, commercial establishments, administrative buildings, and even some industrial sites, particularly in proximity to the Gare district.
Nowadays the neighborhood is undergoing a transformative journey as various ambitious projects aim to replace industrial areas with residential zones, green spaces, and local businesses. In this article, we embark on a captivating journey to explore the multifaceted aspects of the Luxembourg Hollerich neighborhood.
Hollerich historical overview
The roots of Hollerich's storied past stretch far back into the annals of time, with the ancient parish of Hollerich already gaining recognition as early as the 10th century. Throughout the Middle Ages, this area housed not only farms but also stone quarries and lime kilns that supplied their products to the nearby city and fortress of Luxembourg.
As early as the 19th century, small-scale industries began to take root in Hollerich. The district's connection to the Grand Duchy's railway network and the inauguration of its first railway station in 1859 paved the way for industrial and commercial prosperity.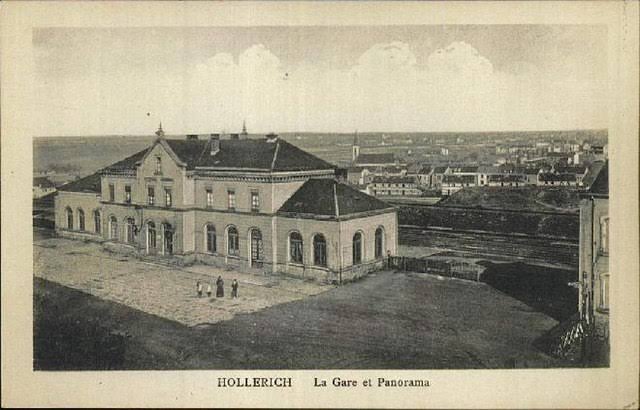 The dismantling of Luxembourg's fortress in 1867 drew new industries to Hollerich, including the "Kesselfabrik," later to become the esteemed Paul Wurth company, which established itself in 1870. Luxembourgish tobacco manufacturer Joseph Heintz van Landewyck reached its zenith in the late 19th century within these very bounds. The historical landscape also bore witness to the presence of the esteemed Villeroy & Boch faience factories.
With the swift influx of inhabitants, Hollerich's population doubled in a remarkably short span, making it one of the most dynamic communes in the country by the end of the 19th century.
Over time, Hollerich transformed from a commune to a city known as Hollerich-Bonnevoie, encompassing the territory of Luxembourg's railway station as of April 7, 1914. It wasn't until the enactment of the law on March 26, 1920, that this area was officially integrated into the City of Luxembourg's territory, molding the vibrant neighborhood we know today.
Pros and cons of living in Hollerich
Living in Hollerich offers a prime location, with easy access to the city center and the railway station, making it a convenient choice for residents. The neighborhood enjoys excellent connectivity to the highway network and is well-served by buses, providing efficient transportation options.
However, one aspect to consider is the absence of a tram connection, which could be a minor inconvenience for some residents seeking alternative public transport options.
One of the key advantages of choosing Hollerich as a place to call home is its affordability compared to its neighboring district of Belair. This cost-effectiveness makes it an attractive destination for young individuals and families alike.
Green spaces like Merl Park serve as a valuable asset for recreational activities and leisure. On the flip side, certain areas within Hollerich may be less enticing due to the presence of some industrial sites.
The neighborhood is undergoing a remarkable transformation, as ambitious projects are set in motion to replace industrial zones with residential areas, green spaces, and local businesses, enhancing the overall quality of life for its residents.
Transport accessibility
Hollerich benefits from a well-developed public transportation system, primarily centered around an extensive bus network. Traveling to the city center or the railway station from Hollerich is a breeze, taking approximately 10 to 15 minutes by car, bike, or bus, with slightly longer travel times of up to 20 minutes if you take the bus for the more distant areas.
By bus
Residents can easily access different parts of the city by utilizing the following bus lines: 4, 10, 12, 14, 15, 17, 20, 24, 27, CN1, CN2, and CN8.
By car
Commuting to the city center or the railway station by car takes approximately 10 minutes. The neighborhood offers convenient access to major roadways, and the P+R Bouillon parking facility is suitably situated to the south of the district.
By bike
For a greener and more active approach to commuting, residents can opt for biking, which takes between 5 to 10 minutes to reach the city center or the railway station. With six Veloh self-service bike stations conveniently located throughout the neighborhood, residents have the option of using electric bikes to ease their travel.
By foot
Walking within the neighborhood varies due to its elongated layout. While some areas are as close as a 10-minute walk from the city center or the railway station, others can take up to half an hour to reach on foot.
Infrastructure of the Hollerich neighborhood
From acclaimed educational institutions like the Luxembourg Conservatory and the Campus Geesseknäppchen, to cultural hubs like the Luxembourg City Tram and Bus Museum, the neighborhood embraces well-rounded living.
Green spaces, playgrounds, and the skatepark on Rue de l'Abattoir offer leisure, while sports facilities like Stade Hollerich and the Running Track Merl keep residents active.
Schools, creches, and education in Hollerich
Hollerich stands as a remarkable hub for education, proudly hosting the esteemed Campus Geesseknäppchen, a sprawling campus shared by several academic and sports institutions.
The Campus Geesseknäppchen houses a cluster of prestigious Luxembourgish secondary schools, including the renowned Athénée de Luxembourg, Lycée Aline Mayrisch, and Lycée Michel Rodange.
The International School of Luxembourg (ISL) also finds its place within this educational hub, catering to a diverse international community. Additionally, a Lycée Technique and the School of Commerce and Management (Ecole de Commerce et de Gestion ECG) enrich the campus with specialized vocational offerings.
Moreover, the neighborhood is home to a Luxembourgish early childhood and primary school, ensuring a seamless educational journey for young learners. Complementing the educational landscape, a dedicated childcare center provides a nurturing environment for students, further enhancing the holistic approach to education in Hollerich.
Conservatory and cultural centers
Within the confines of Hollerich, lies the venerable Luxembourg Conservatory, a cultural gem that dates back to its establishment in 1906. This regional institution holds immense significance, drawing nearly 3,800 students seeking artistic excellence. Boasting an impressive array of over 150 disciplines, the conservatory not only functions as a renowned music school within Luxembourg but also thrives as a vibrant cultural center.
Adding a nostalgic touch to the neighborhood's cultural offerings, Luxembourg City Tram and Bus Museum found its inception in 1991. This museum reverently preserves historic artifacts, including the relics of the former Luxembourg tramway and antique buses. Through its exhibits and carefully curated displays, visitors are transported back in time, gaining insight into the city's transportation heritage.
Healthcare in Hollerich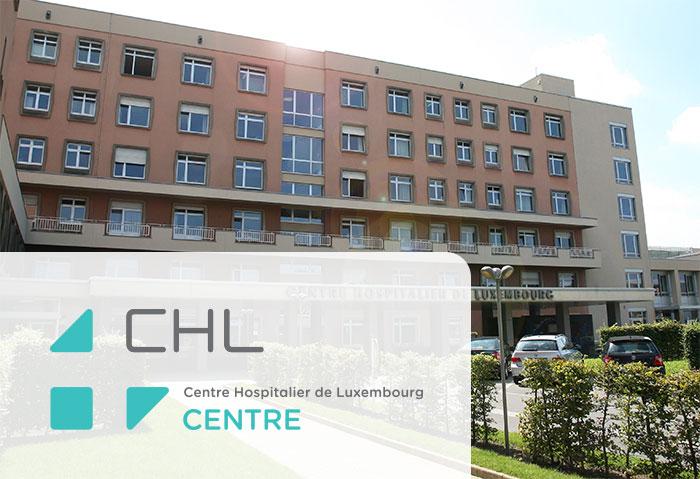 While Hollerich itself does not host a hospital, residents enjoy the advantage of the Centre Hospitalier de Luxembourg (CHL) located in close proximity, just to the north of the neighborhood.
A mere 10-minute drive or a convenient 20-minute bus journey connects residents to Luxembourg City's esteemed public hospital, the CHL. Esteemed for its comprehensive medical services and specialized care, the Centre Hospitalier de Luxembourg ensures that the healthcare needs of Hollerich's residents are well-catered for.
Hollerich Cemetery
Among the 14 cemeteries nestled within the City of Luxembourg, one finds its serene grounds in the heart of the Hollerich district. Positioned to the south, at 35 Rue de Bouillon, the Hollerich Cemetery offers a peaceful sanctuary for those who have passed on.
Hollerich parks, nature places, and playgrounds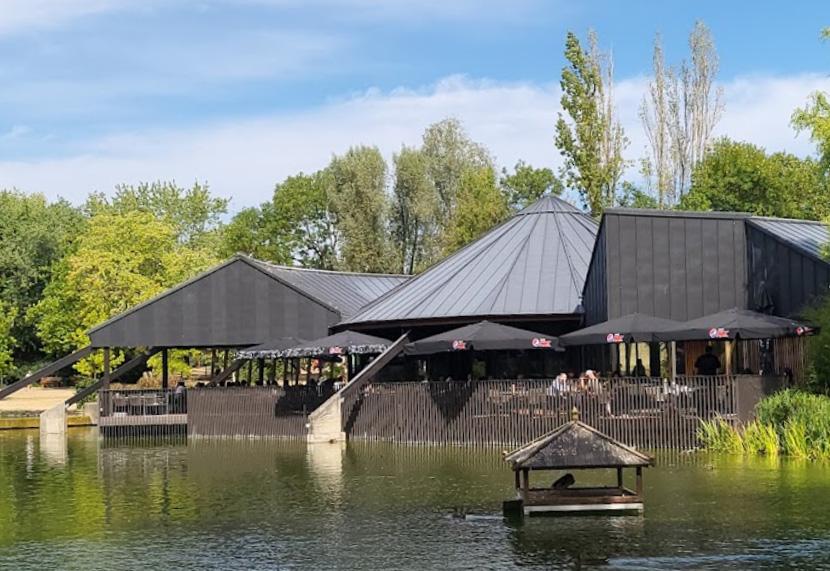 Merl Parc the parc is a beloved municipal treasure that has graced the city for generations. Renowned as one of Luxembourg's oldest playgrounds, this enchanting park serves as a lush oasis amidst the urban landscape, captivating visitors with its natural beauty.
Children revel in the park's diverse play facilities, while the central pavilion offers a serene spot to savor refreshments or bask in the sun by the picturesque lake. Merl Park truly embodies the harmonious blend of nature and recreation, providing a serene sanctuary for both locals and tourists seeking respite from the city's hustle and bustle.
Beyond its role as a recreational haven, Merl Park hosts captivating events and exhibitions. It showcases enthralling photography exhibitions, seamlessly merging the allure of art with the surrounding natural landscape.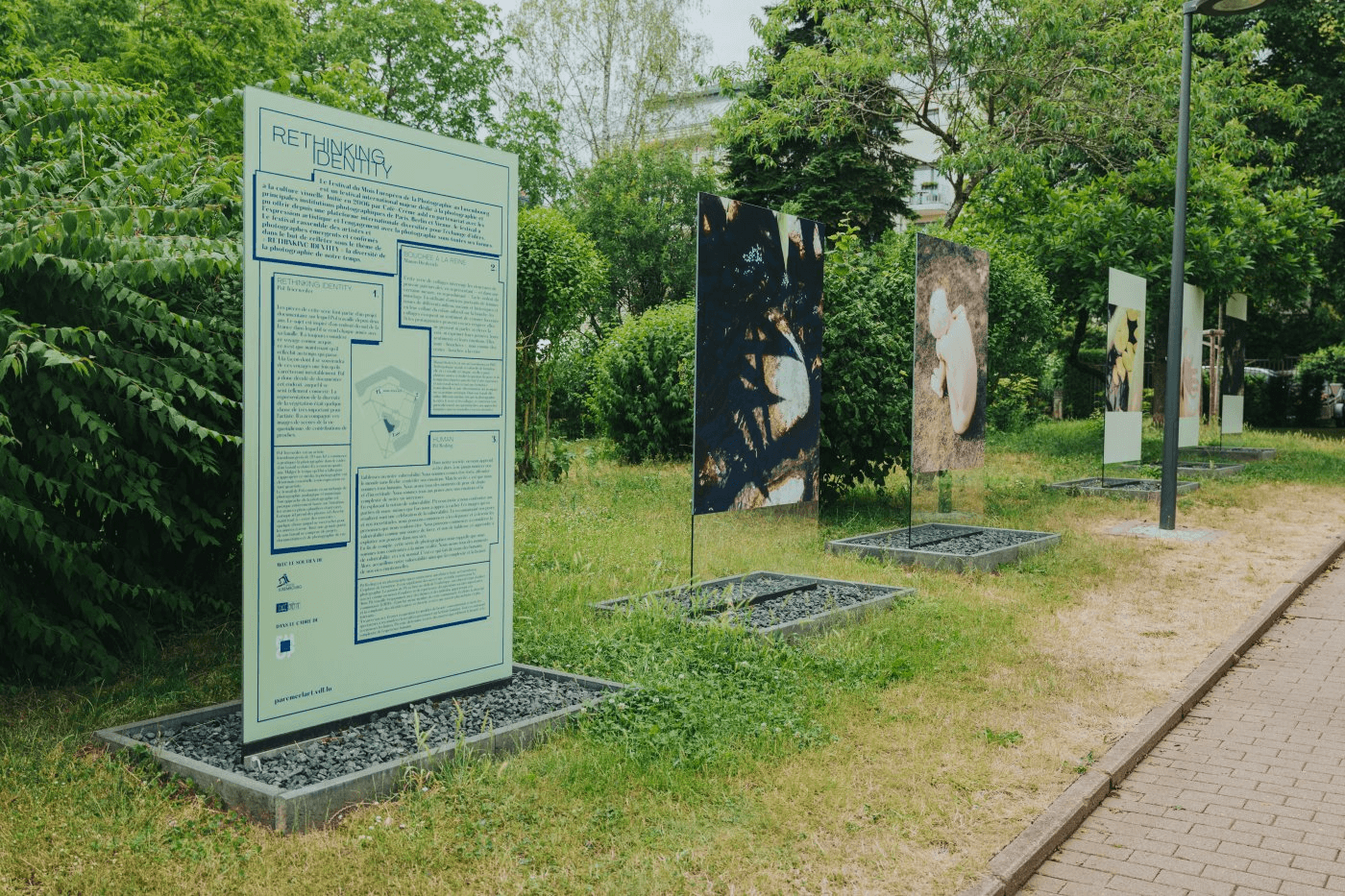 Aire de jeux Anvers in the neighborhood of Hollerich offers more leisure delights for kids with an inviting playground nestled along Rue d'Anvers. This playground presents another delightful space for children to revel in play and exploration, further enhancing the neighborhood's appeal to families and young residents.
Sport facilities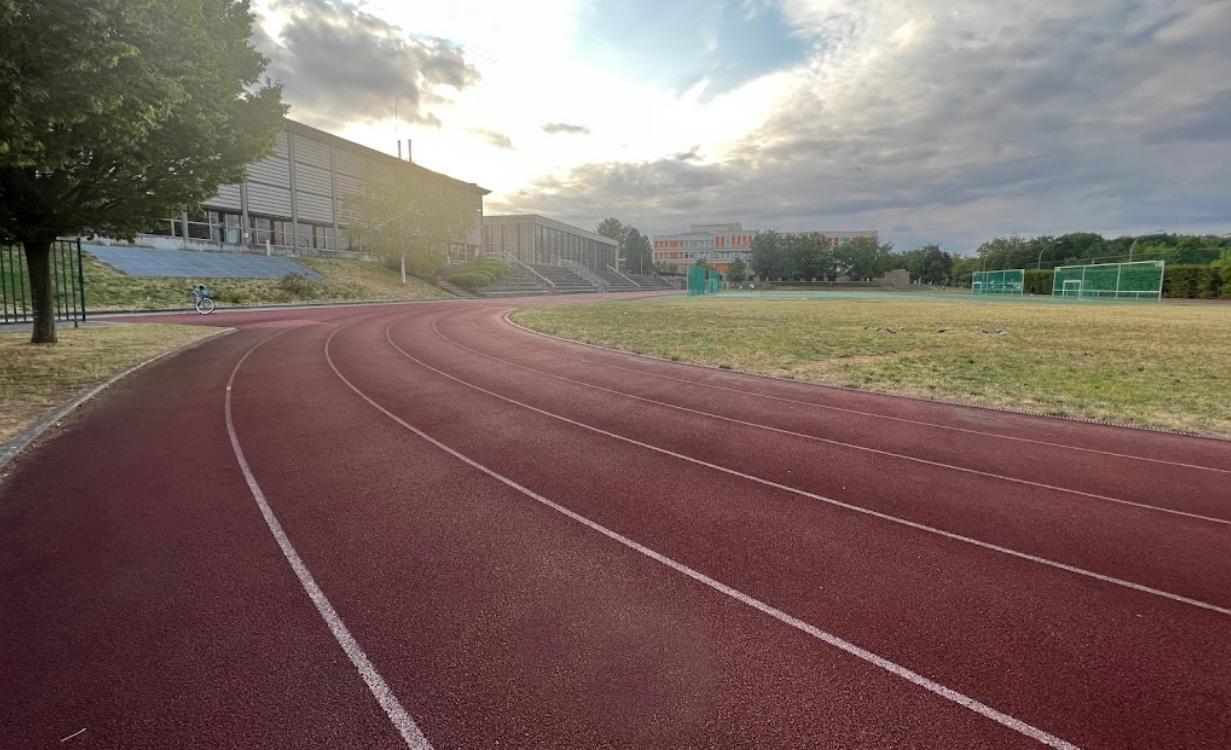 For sports enthusiasts in Hollerich, a range of athletic facilities awaits, providing ample opportunities for an active lifestyle. Stadium, a prominent football field situated within the neighborhood, beckons both aspiring athletes and soccer aficionados alike to partake in the beautiful game.
Those with a passion for skateboarding can revel in the adrenaline at the Skatepark, nestled along Rue de l'Abattoir. The park's ramps and obstacles offer an ideal space for skateboarders to showcase their skills and enjoy thrilling rides in the heart of Hollerich.
Designed to cater to both seasoned runners and beginners, the Running Track Merl stands as a perfect venue for runners. It provides a safe and dedicated space for jogging and running sessions.
As part of the versatile Campus Geesseknäppchen, residents and visitors can also enjoy aquatic delights at the campus's piscine or swimming pool, as well as athletic opportunities extend beyond traditional sports, with the Gymnastics School.
Shopping in Hollerich
While Hollerich itself might not host supermarkets or shopping malls, retail delights lie within easy reach. Located just to the east of the neighborhood, residents can conveniently access a Cactus supermarket, that sells groceries.
Quite well blended, Hollerich offers an additional array of convenience stores and restaurants, ensuring that residents can find everything from daily essentials to delectable dining experiences within the neighborhood itself.
Two more prominent shopping centers lie nearby.
To the west, the City Concorde shopping center offers a diverse range of stores, restaurants, and entertainment options, providing a one-stop destination for retail therapy.
To the north, the Boomerang Strassen shopping center awaits, providing an enticing mix of boutiques and amenities for shoppers.
Renting and buying real estate in Hollerich
With its multicultural essence and youthful allure, Hollerich captivates a dynamic population drawn to its vibrant atmosphere, diverse character, and the presence of the Campus Geesseknäppchen. Simultaneously, a certain demographic seeks a neighborhood in proximity to the city center, gravitating towards Hollerich due to its comparatively more affordable prices in contrast to neighboring districts like Belair, Limpertsberg, or Kirchberg, known for their higher property costs.
As for real estate prices:
For buying property in Hollerich, you will find an average price of 12,176euros/m2. Despite experiencing a slight decrease of 1.18% compared to July 2022, these prices remain very close to the citywide average of 12,107 euros/m2.
For renting, the district presents a range of rental options at an average price of 29.37 euros/m2. While experiencing a modest increase of 4.93% since July 2022, the rental prices are also very close to the city average of 30.11 euros/m2.

Frequently Asked Questions (FAQ)
What sport, culture and nature facilities are located in Hollerich
Hollerich is a neighborhood brimming with notable attractions.
One of the standout places is Merl Park, an iconic municipal park cherished for its historical significance and picturesque surroundings.
The Luxembourg Conservatory stands as another gem, nurturing artistic talents and enriching the cultural landscape.
The Campus Geesseknäppchen adds further allure with its diverse offerings, including educational institutions like the Athénée de Luxembourg and the International School of Luxembourg (ISL).
Is Hollerich well-connected to the city center and other areas
Indeed, Hollerich benefits from excellent connectivity. The neighborhood's strategic location in proximity to the city center ensures convenient access to Luxembourg's bustling core.
An extensive network of buses, including lines 4, 10, 12, 14, 15, 17, 20, 24, 27, CN1, CN2, and CN8, ensures smooth transportation throughout the city.
For those preferring alternate modes, the presence of bike-sharing stations facilitates eco-friendly commuting, while nearby highways provide easy access by car to various destinations.
Is Hollerich a good place for families with kids
Absolutely, Hollerich caters to families with an array of family-friendly amenities. The neighborhood boasts a diverse selection of schools, including the Luxembourg Conservatory, Athénée de Luxembourg, and the International School of Luxembourg (ISL), providing educational options for various age groups. The presence of playgrounds, such as those within Merl Park and along Rue d'Anvers, ensures young residents have spaces to play and explore.
Copy link