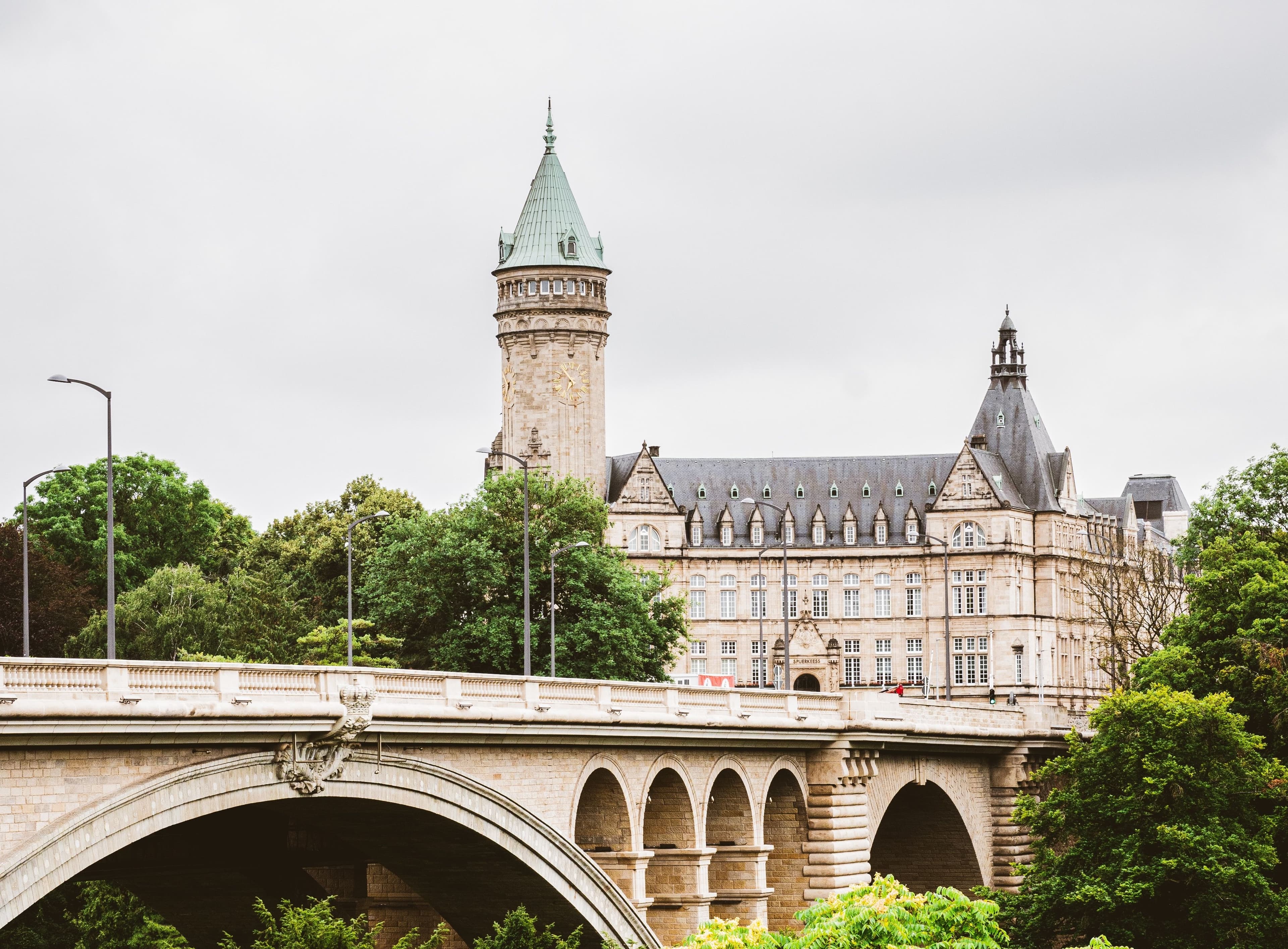 Employment for students in Luxembourg: job conditions, salaries, vacancies
This article will provide insights into career opportunities for students and address the associated questions.
Students and school students, specifically teenagers as young as 15 years old, can find part-time work, for example during the summer vacations. In Luxembourg, the government oversees the employment of teenagers and students to guarantee their safety, equitable working conditions, and fair wages.
Where a student can work during the breaks and the year
Students in Luxembourg have access to a variety of employment opportunities and can gain valuable work experience while studying at the same time or during breaks.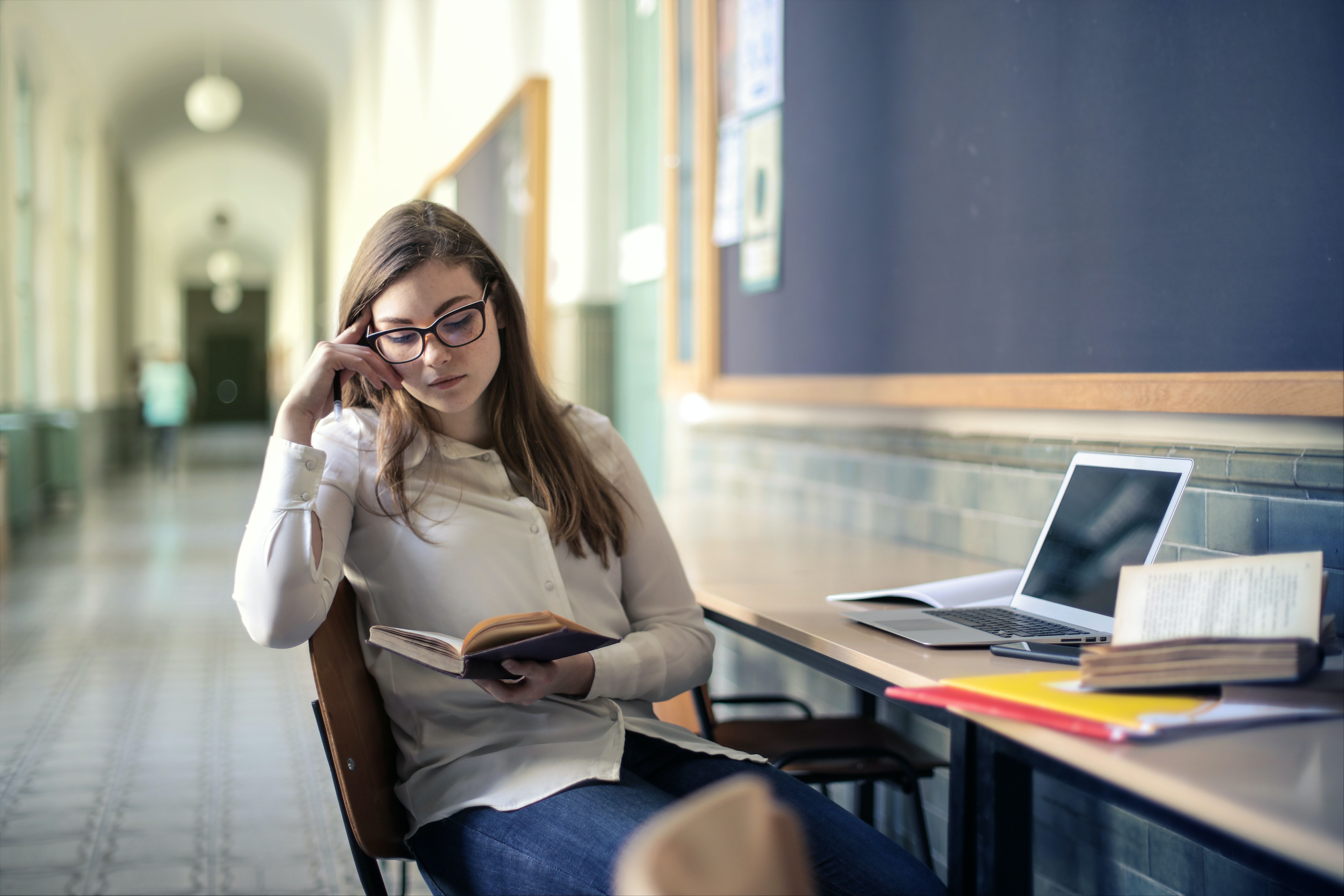 Traditional areas of seasonal employment for students include work in the HORECA field (the one related to the Hotel, Restaurant, and Catering business and activities), the agricultural sector, and sales. On a full-time basis, students can do freelance orders or become a tutor.
Sales assistants
Students can work as sales assistants, helping customers with their purchases, restocking shelves, and keeping the store in order. Retail stores often hire seasonal workers during peak shopping seasons, such as the summer and winter vacations.
Food service workers
Restaurants and cafes often need extra help during the summer and winter vacations. Students can work as baristas, waiters, or kitchen assistants, depending on their skills and interests.
Summer camp guides
Often summer camps hire high school and college students as assistants for camp guides. This is a great opportunity for students to work with children, develop leadership skills, and have fun in the great outdoors.
Tutors
Students who are successful in a particular subject can offer to tutor other students or kids throughout the school year or during the summer or winter break.
Freelancers
Students can also work as freelancers, that is, independently from full-time employment. For instance, they can write articles, edit videos, develop Web sites, or create social media content for companies and individuals, depending on the knowledge and skills they have.
Where to look for a student job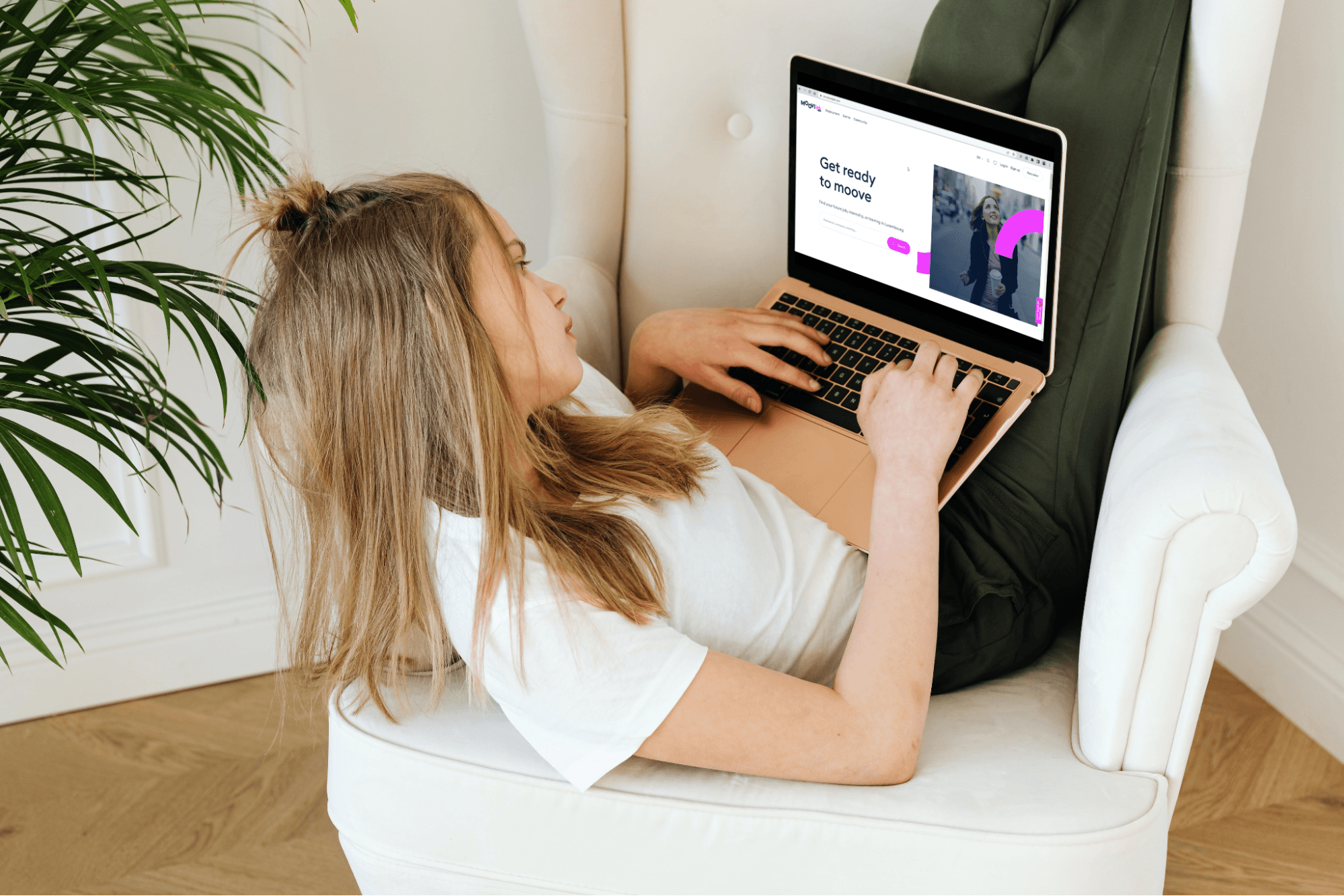 There are several places where a student can go to find suitable job offers in Luxembourg. You can either do it online, visit communes and seek the help of the government, or even go to a student job fair that is organized annually. Here are a few options for finding employment while you are still an undergraduate.
Online job portals
Traditional job aggregators are an option, and although many of the offers are not for students, it is possible to find some suitable ones. It's always worth to try and send your CV to the employer, and ask for a paid internship or a job that you can do for them.
Some of the most popular job portals in Luxembourg are:
Communes
In Luxembourg, almost every municipality offers its jobs and the requirements for these jobs vary depending on the specific position. Indeed, not all offers are for students but there usually are some offers suitable for students, sometimes they have a separate section for student jobs and sometimes you need to filter yourself through their offers.
The type of employment and the conditions must be clarified in each municipality. You can find a list of all the communes in Luxembourg and their websites on Geneawiki.
If you want to find a summer job in Luxembourg you can check your commune website in April/May or you can contact them directly for more information.
Unicareers job fair in Luxembourg
The Unicareers Fair is open to all students and graduates with less than 5 years of experience. It serves as a platform for attendees to acquaint themselves with the current and sought-after vacancies in Luxembourg's dynamic job market.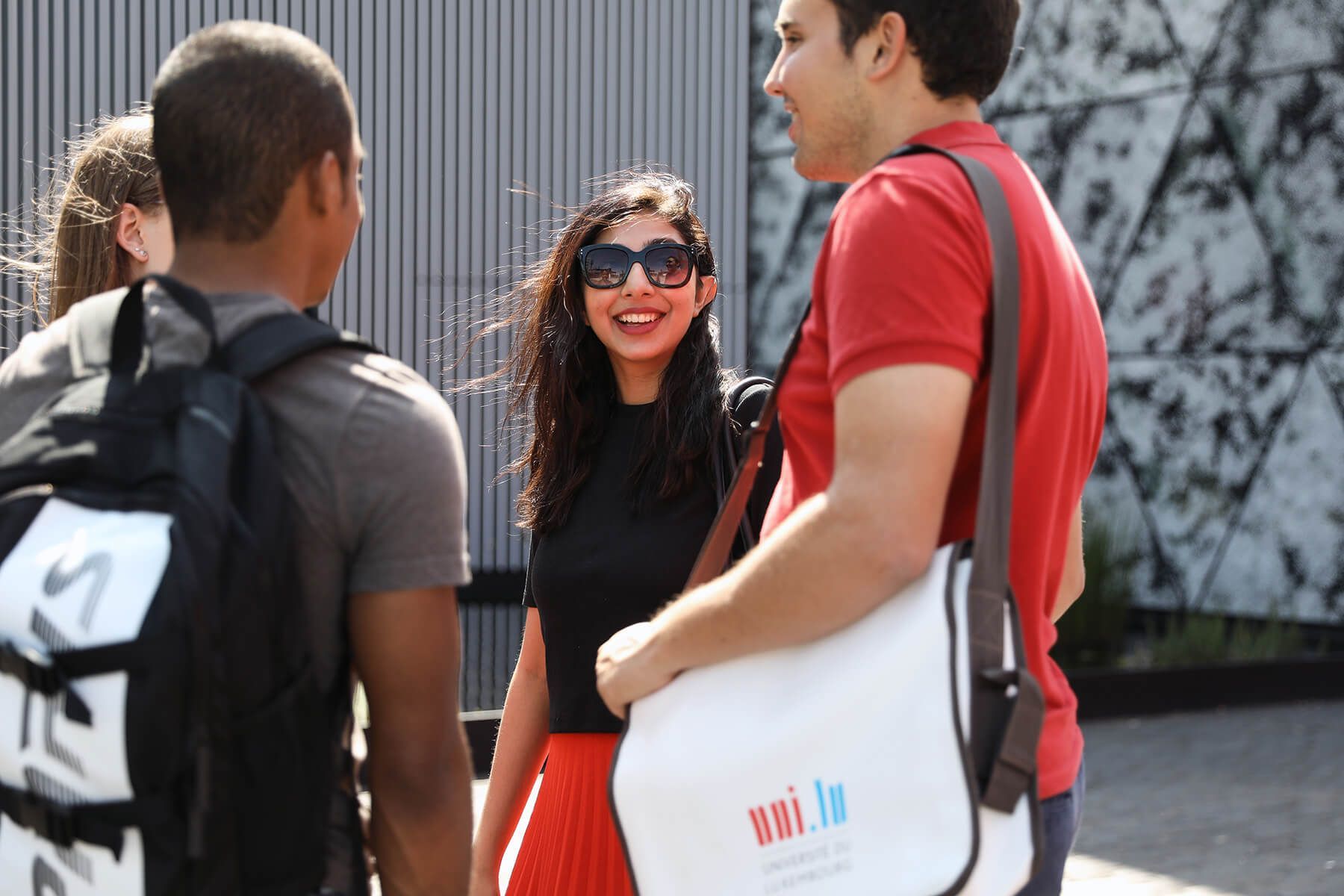 The University of Luxembourg is set to host the Unicareers Fair on September 29, 2023. This recruitment fair, one of the largest job market events in the Grand Duchy, is celebrating its tenth anniversary this year, making it a significant occasion.
The Unicareers Luxembourg's Recruitment Fair 2023 will be held onSeptember 29 from 9:30 a.m. to 5:00 p.m. at Luxexpo The Box, located on Rue Hugo Gernsback, L-1855 Luxembourg. While entry to the fair is free, attendees are required to register in advance.
Specialized sites for young people
The jugendinfo.lu platform constantly offers jobs for students and teenagers and allows companies to publish their offers for hiring young people. Here you can find vacancies for vacations, weekend and evening jobs, internships, and a lot of useful information to accompany the employment process.
The payment varies a lot depending on the job type and your experience but you can get an idea of the minimum salaries in a special section further in the article.
Student Services
Most universities and colleges have student services that offer assistance in finding part-time jobs in Luxembourg. Students can reach out to their school's student services department to inquire about job opportunities.
You can also find more information on working while studying at the University of Luxembourg on the website of the education facility.
Temporary employment agencies
Temporary agencies can help connect students with employers who are looking for short-term or flexible staffing solutions. Some of the most popular in Luxembourg are Adecco, Randstad and Manpower.
What are the terms of employment for students
Seeking a part-time job or a summer job in Luxembourg can be a great way to gain work experience, earn an income, and cover some of the costs associated with the studies. It is important to understand the terms of employment contracts that employers can provide to young workers.
It is important to understand the terms of employment contracts that employers can provide to young workers
This includes whether you can work full-time or part-time or if there is a limit to the number of hours you can work.

Additionally, you need to know if it is necessary to sign a contract and how it differs from the employment contract of an ordinary worker in terms of leaves, sick pay, and other benefits.

Furthermore, you need to understand tax payments and whether they are exempt, and any nuances about benefits that you may be entitled to as an employee.
We will explore the two main contracts you can get as a student and the most relevant aspects of the contract. However, given the number of details involved in each of these contracts, we cannot go into too much depth and it is important that you consult the Guichet.lu website where you can find all the details.

Student work contract during school holidays
In Luxembourg, the student work contract during school holidays is a unique arrangement designed specifically for young students eager to gain work experience and earn some income during their break from academic commitments.
The primary purpose of this contract is to allow students to engage in temporary employment during their school holidays without affecting their academic responsibilities.
Age restrictions
You must be from 15 to 26 years of age to be able to make this type of contract.
Educational requirements
You must be enrolled in the education institution, or you must have finished your studies less than four months ago.
Work hours
2 months or 346 hours during the school holidays. Underage students can work on Sundays and/or public holidays.
Holidays
There are no holidays but it's possible to benefit from unpaid
extraordinary leave
which must be granted by the employer.
Taxes
The salaries can be tax-exempted if their hourly wage is less than € 14, in this case, the employer must request a tax exemption from the competent RTS tax office. Otherwise, taxes must be paid through a tax return, however, if the remuneration is higher than € 16, the salary is subject to withholding tax and the student must provide their employer with a tax card.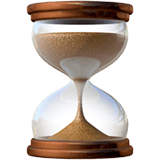 Fixed-term employment contract (CDD) as a student
The Fixed-term Employment Contract, commonly referred to as CDD (Contrat à Durée Déterminée), is a specific type of employment agreement that has a predetermined duration. For students, this contract can be an excellent way to gain professional experience while still pursuing their studies.
The CDD for students is designed to offer temporary employment opportunities that align with their academic calendar and commitments. This is actually the classic fixed-term employment contract for ordinary workers with some adjustments that make it suitable for students.
Age restrictions
Starting from 15 years old, but a minimum of 16 years old are required to have a contract outside school holidays.
Educational requirements
This type of contract applies to students who wish to work, even during term time, in return for remuneration and who are enrolled in Luxembourg.
Hours
On school time the maximum average weekly working hours allowed is 15 hours over a period of one month and it's not possible to work more than 60 hours during that month. On holidays this restriction does not apply and the maximum working time is 40 hours per week.
Holidays
They are prorated based on the 26 days of legal annual leave, depending on the duration of the contract.
Taxes
The revenue is classified as income from a salaried activity, is subject to income tax and it's deducted at the source. Therefore, students must obtain a tax card from their local municipality.
The freelance option
Students in Luxembourg can work as a freelancer but if you are looking to do it you may fulfill certain conditions. As a freelancer, you'll be responsible for securing your own clients and negotiating your rates. Additionally, you'll need to handle your own taxes and social security contributions.
You will work as a self-employed person and depending on the field of activity you should comply with specific requirements, and you may need to register with the local authorities and obtain a business license.
It is important to note that freelancing can be a challenging and competitive field, and you would need to have the necessary skills, experience, and network to succeed.
Overall, freelancing can offer flexibility and the opportunity to gain valuable experience and build a portfolio of work. However, it is important to carefully consider the pros and cons before pursuing this option and to seek advice from a qualified professional.
If you are interested in this option you can check the Guichet.lu page about self-employed persons.
How much working students earn: salaries for student employment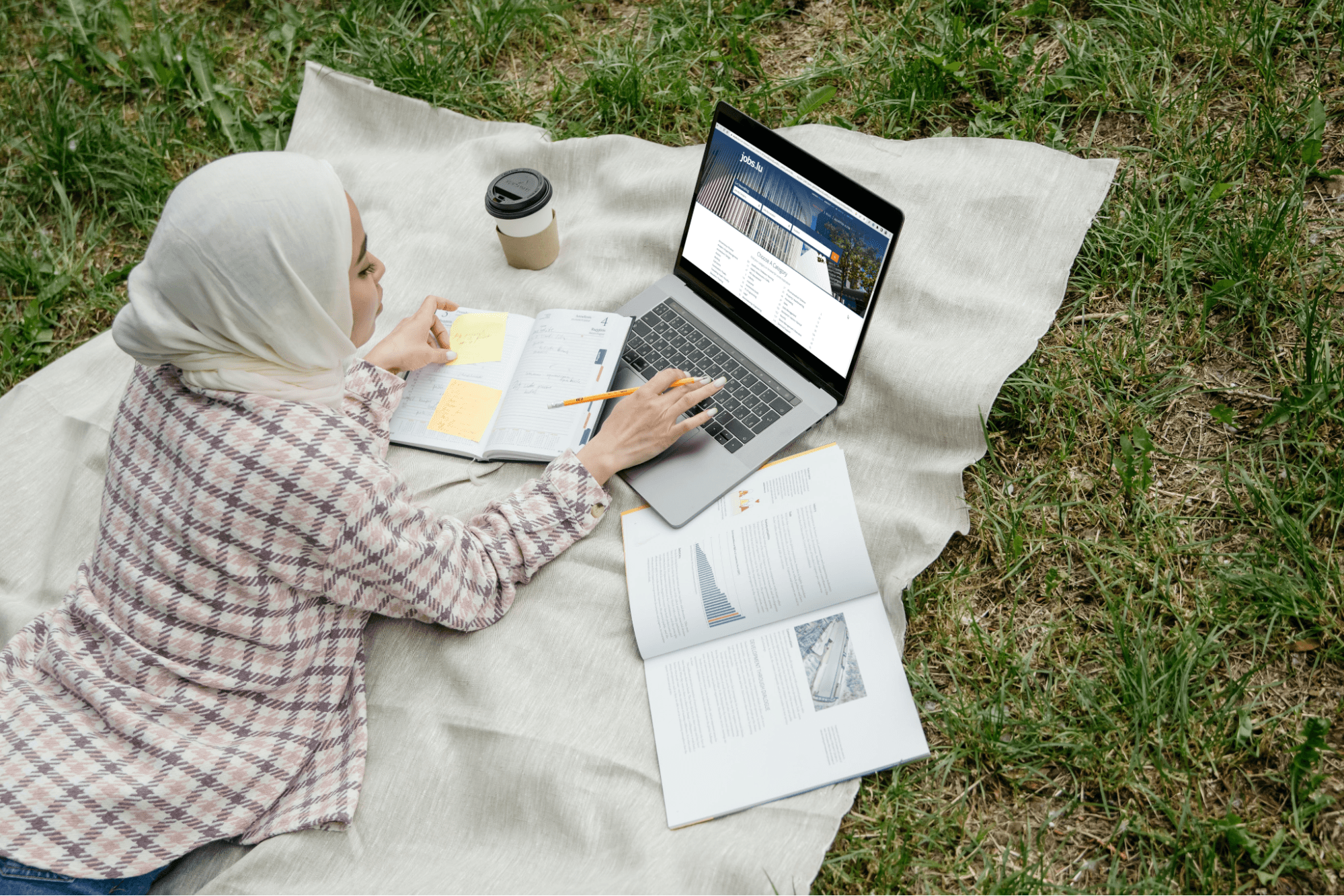 The salary depends on the type of work, the employer, and the student's experience and skills. You can check our dedicated page about salaries in Luxembourg to get more details about this topic. Here we will examine the specificities for students and young people, that are working during their studies or breaks.
The government has set minimum rates for student salaries in Luxembourg depending on age. You can see the conditions in the table below.
Minimum rates for student salaries
| | | | |
| --- | --- | --- | --- |
| Age | % of social minimum wage | Gross hourly salary (€) | Gross monthly salary (€) |
| +18 years for unskilled workers | 100% | 14.1449 euros | 2,447.07 euros |
| 17-18 years old | 80% | 11.3159 euros | 1,957.65 euros |
| 15-17 years old | 75% | 10.6087 euros | 1,835.30 euros |
However, specifically for the student work contract during school holidays, (the first type of contract we reviewed) the minimum rates are slightly different.
Minimum rates for the student work contract during school holidays
| | | | |
| --- | --- | --- | --- |
| Age | % of social minimum wage | Gross hourly salary (€) | Gross monthly salary (€) |
| +18 years for unskilled workers | 80% | 11.3159 euros | 1,957.65 euros |
| 17 - 18 years old | 64% | 9.0527 euros | 1,566.12 euros |
| 15 - 17 years old | 60% | 8.4869 euros | 1,468.24 euros |
Why students should work
It is becoming increasingly popular for students to work before joining the labor market for several reasons.
Financial independence
Working while studying is a great way to make money and gain financial independence. Living in Luxembourg is rather expensive, and additional money can help you make ends meet if you did not get a scholarship and accommodation
Useful skills
It provides an opportunity for students to gain experience and useful skills that can be applied in future careers. This experience can also help students to better understand their own strengths and interests, which can guide their career decisions.
Huge bonus when looking for a job
Having work experience as a student is a valuable addition to one's resume and can be a huge bonus when looking for a job after graduation. Lastly, working while studying can also provide an opportunity to build a portfolio of work and demonstrate one's skills and abilities to potential employers.
There are generally many jobs available for teens and students during vacations, and young people should choose jobs that match their interests, skills, and career goals. There should also be a balance between work and rest since vacations are a time to rest, recover mentally and physically, and prepare for the coming school year.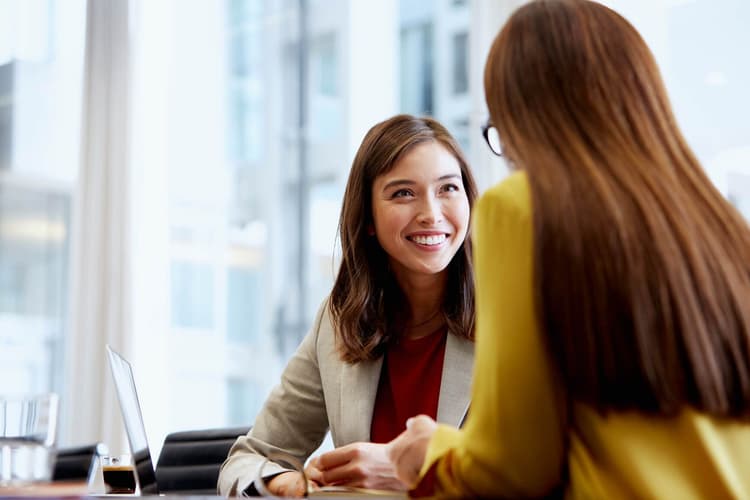 Working as a student can numerous benefits
The upcoming Career development fair in Luxembourg can help you find one.
I register

Frequently Asked Questions (FAQ)
What are the legal requirements for students who want to work in Luxembourg
The main requirements to have access to student-type contracts are to be enrolled in a school or university and have at least 15 years old but other requirements may apply to specific situations.
What types of jobs are available for students in Luxembourg
There are various types of jobs available for students in Luxembourg, including sales assistants in retail stores, food service workers in restaurants or cafes, summer camp aides in recreational facilities, tutors for academic support, and seasonal harvest workers in agriculture. These jobs can offer flexible schedules that are well-suited for students, and some may offer opportunities for professional development and advancement. However, the specific requirements and conditions for each type of job may vary, so students need to research and evaluate each opportunity carefully.
What is the salary for student jobs in Luxembourg
Are there any restrictions on the number of hours a student can work
Yes, but the conditions depend on the type of contract. For the «student work contract during school holidays», there is a maximum work time of 2 months or 346 hours during the school holidays. For a «fixed-term contract for students» on school time, the maximum average weekly working hours allowed — is 15 hours over a period of one month and it's not possible to work more than 60 hours during that time. On holidays this restriction does not apply and the maximum working time is 40 hours per week.
How do I find job vacancies for students in Luxembourg
You can find job opportunities by searching on online job portals such as
Monster.lu
or
lobs.lu
, by checking the job offers published in your commune, exploring specialized sites for young people like
jugendinfo.lu
, reaching out to your university Student Services or career center for job listings or guidance, and registering with temporary employment agencies such as
Adecco
or
Manpower
.
Sources: fr.geneawiki.com, fr.jobs.lu, www.monster.lu, lu.indeed.com, jobsinluxembourg.eu, www.linkedin.com, www.moovijob.com, www.adecco.lu, www.randstad.lu, manpower.lu, www.jugendinfo.lu, guichet.public.lu, guichet.public.lu, guichet.public.lu, gouvernement.lu
We took photos from these sources: Jean Carlo Emer for Unsplash; Andrea Piacquadio, Pexels; Luxtoday; Unicareers — Moovijob website
Copy link