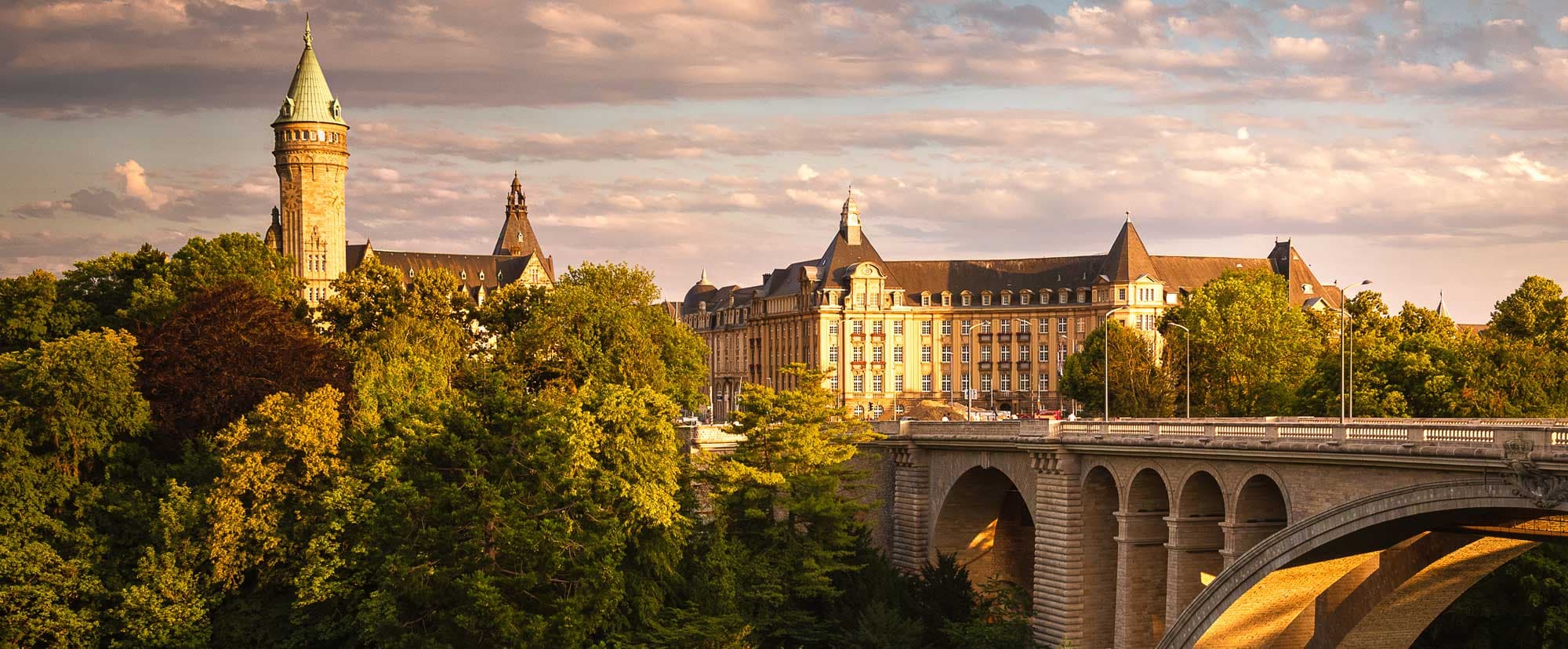 How to move belongings to Luxembourg
Traveling for a long period of time (and even more so when relocating) requires a responsible approach to personal belongings and moving your stuff with you. You need to calculate in advance what you'll need in the short term and what you'll need in the long term. More difficult if you don't plan to return for the remainder. Consider all methods of luggage transportation, no matter the size with us.
Transport by air
The fastest and most convenient way to get to the Grand Duchy is by plane. It's easy because you drop off your luggage at your country's airport and pick it up on the spot. The only items allowed on board are hand luggage and small pets, which are allowed to be carried in the cabin.
The plane flight also exempts you from submitting declarations. It means that the boarding search will be enough for you to get your belongings and head off to get settled in the country.
However, there are certain disadvantages. For example, severely limited norms on luggage weight. The exact figures depend on the carrier and many factors, but usually allowed weight does not exceed 25-30 kilograms. You have to pay extra for the rest.
Transport by cargo
Cargo air shipping is a great alternative if you have a lot of stuff. That option would work best if you're literally transporting a "full house", for example, with houseplants and some appliances.
This method is also handy because you do not have to worry about organizing and building logistics. Leave this to professionals. In addition, your belongings will be insured, and all customs issues will be taken care of by the carrier.
Transport by car
This method of relocation is not recommended usually. Let us now explain why.
The automobile is one of the most common and, unfortunately, inconvenient options when it comes to moving your belongings to Luxembourg. The problem is that you will have to declare literally everything you bring with you, right down to nails, pins, or tissues. And for some items, you will also have to pay tax or duty.
This is an enormous amount of bureaucratic and financial paperwork, which only the real experts in international and Luxembourg law want to deal with.
Another problem is that for non-European nationals, the benefits and privileges of seamless access to the EU territory is not available in most cases.
You have to declare a lot of things:
Household items - clothing, furniture, etc.
Private transport – from scooters and bicycles to light aircraft
Food and other supplies, in case it represents a normal household consumption
Domestic animals and pets
Sled animals
The rules and regulations regarding bringing belongings into Europe can be complicated and vary from country to country. In general, individuals can avoid paying tax duties on personal belongings when they move to a new country, provided that
Personal property was acquired at least 6 months before the relocation.
Items will be used in the same way as in the country of residence.
To put it simply, you are not allowed to bring items into Luxembourg for sale or business purposes. This requires the appropriate status.
There are some categories of items for which tax and duty exemptions do not apply in any circumstances:
Alcohol.
Tobacco.
Mixed vehicles, mobile homes.
Trucks, unless there are exceptional political circumstances.
Professional equipment except for hand tools and unless there are exceptional political circumstances.
Raw materials and semi-finished products made from them.
Objects that have not previously been used with the factory packaging unopened.
Personal belongings, the nature or quantity of which indicates a commercial intend.
Item owned for less than 6 months.
Items transported from another country if there is a second residency.
You can request a tax exemption when bringing the possessions into the country. You can also request it 6 months before entry, but no later than 12 months after the border crossing of the Grand Duchy.
How to file a declaration
The declaration must be submitted by the owner of the belongings or his/her representative. In case you plan to transport belongings to Luxembourg in batches, you will still have to declare the entire list at once. Subsequently, you will submit partial lists according to the actual shipment.
You must attach the following documents to the declaration:
An obligation based on the customs form.
A detailed list of the items to be imported, showing their value, date and signature.
A partial inventory lists, if belongings are transported in batches.
Proof of identity of the person who carries the goods.
Proof of citizenship and registration in a third country.
Justification for entry into Luxembourg. This can be a rental agreement, work contract, phone bill from the rented apartment, etc.
How to bring a car in Luxembourg
If you bring a car across the border, you will need to provide a separate declaration for your vechicle, which includes:
All of the above documents.
Vehicle registration certificate.
Invoice for purchase or leasing contract.
Categories falling into separate declaration
There are several categories of items that are subject to special regulations. In addition to the usual customs documents, a request must be submitted to the appropriate authority if you want to transport these belongings with you.
The list includes multiple categories:
Weapons, ammunition, etc. — Department of Justice.
Natural Plants — Department of Agricultural Surveillance.
Domestic animals — Veterinary Service.
Wild plants and animals:
Animals — Veterinary Service;
Plants — Plant Protection Service.
Pharmaceuticals — Ministry of Health, Department of Pharmacology.

Frequently Asked Questions (FAQ)
What are the rules for importing personal belongings into Luxembourg
There are several ways to transport things with you: by plane as luggage, by truck, by car. The easiest is by plane, but it can be inconvenient if you need to move a lot of things.
If you are moving to Luxembourg and bringing personal belongings with you, you may be exempt from import duties and VAT if you have owned and used these items for at least six months before the move. You will need to provide proof of possession and use, and declare the items to customs on arrival.
Are there any restrictions on the types of items that can be imported freely into Luxembourg
Yes, there are certain items that are prohibited or restricted from import into Luxembourg, such as firearms, drugs, and counterfeit goods. You should check with the customs department to determine whether any of your belongings fall into these categories.
Can I bring my car with me when moving to Luxembourg
Yes, you can bring your car with you to Luxembourg, but you will need to meet
local registration and licensing requirements
. You may also be subject to import duties and VAT on the value of the car. It is important to check with the customs office and the relevant authorities in Luxembourg to ensure that the regulations are met.
Copy link