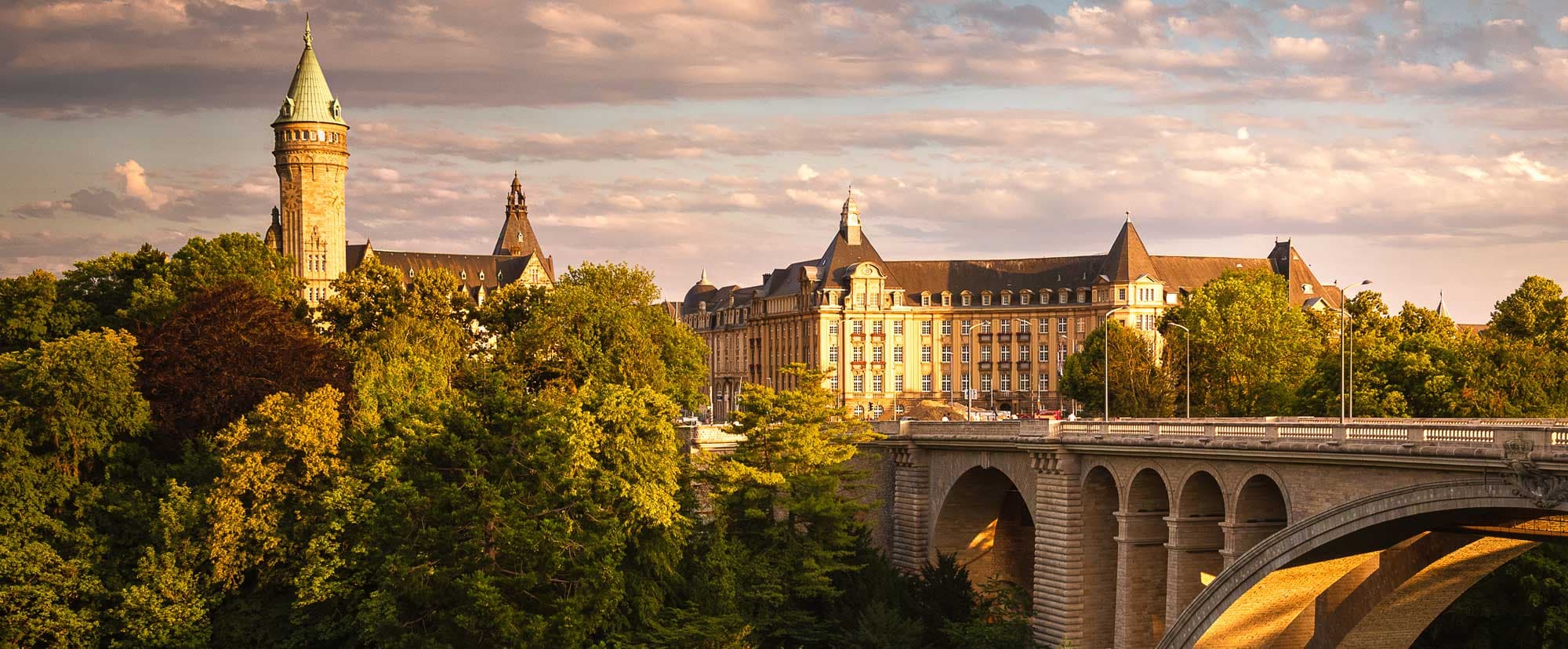 How to Open a Bank Account in Luxembourg
In today's interconnected global economy, having a well-established and efficient banking system is paramount for residents and non-residents. Having a bank account in Luxembourg brings a multitude of advantages.
For residents, it provides a secure platform to manage daily finances, make and receive transfers at no cost within the European Union, access a wide range of banking products, and benefit from advanced digital banking solutions.
For non-residents, opening a bank account in Luxembourg offers a gateway to global financial opportunities, facilitating international transactions, investment diversification, and wealth management services.
The benefits of banking in Luxembourg extend far beyond the conventional realm. With a long-standing reputation as a major center for private banking, wealth management, and investment funds, Luxembourg presents a unique ecosystem. Furthermore, its regulatory framework, characterized by strict compliance standards, ensures the highest level of investor protection, giving clients peace of mind in their financial endeavors.
In this comprehensive guide, we will walk you through the process of opening a bank account in Luxembourg, providing you with clear instructions, essential documentation requirements, and valuable insights to navigate the intricate banking landscape.
If you are thinking about opening a bank account in Luxembourg, we recommend you take a look at our complementary article Banks in Luxembourg.
Who is eligible for opening a bank account in Luxembourg
Opening a bank account in Luxembourg is accessible to anyone over 18 years of age ordinarily resident in Luxembourg or having an expatriation project. Non-residents may in certain cases open a bank account depending on the country of residence and the bank.
Residents
For opening a bank account in Luxembourg as a resident, you need to provide the required documents which typically include
a valid passport or identity card,
proof of address,
a residency permit.
Additionally, some banks may require supplementary documentation such as proof of employment or income, or proof of enrollment as a student.
Non-residents
There are different ways to open a bank account in Luxembourg if you are not a resident here, and they depend on your specific case and situation.
You're planning to move to Luxembourg
Some banking institutions in Luxembourg will allow you to open a bank account before you arrive in the country, but you must be able to justify your expatriation project with supporting documents such as a work contract or proof of admission by an educational institution.
The process varies from bank to bank. Some banks require you to send the documents by post, while others allow you to open a bank account entirely online. You will have to visit the website of the specific bank or call them directly to see what possibilities they offer.
You are a resident of a bordering country
Cross-border commuters from France, Germany, Belgium and other countries can generally open an account in Luxembourg, among other things for the payment of their wages. Requirements are usually the same as for residents.
Other cases
If you don't live or plan to live in Luxembourg and you don't live in a bordering country but still want a Luxembourg bank account, you may be able to do so in certain cases depending on your country of residence, the bank, and your situation. We recommend you contact directly with several banks so you can see which one(s) allow you to do it and under which conditions.
Where can an expat open a bank account in Luxembourg
Here we will briefly some of the largest banks to give you an idea of the main players, however, for you to decide where to open an account you should reflect on what are the most important criteria for you (security, social and ecological commitment, prices, availability of certain products, etc.) and find out how each bank is positioned concerning these parameters.
You can choose between three different types of banks: Luxembourgish banks, subsidiaries of foreign banks, and online banks.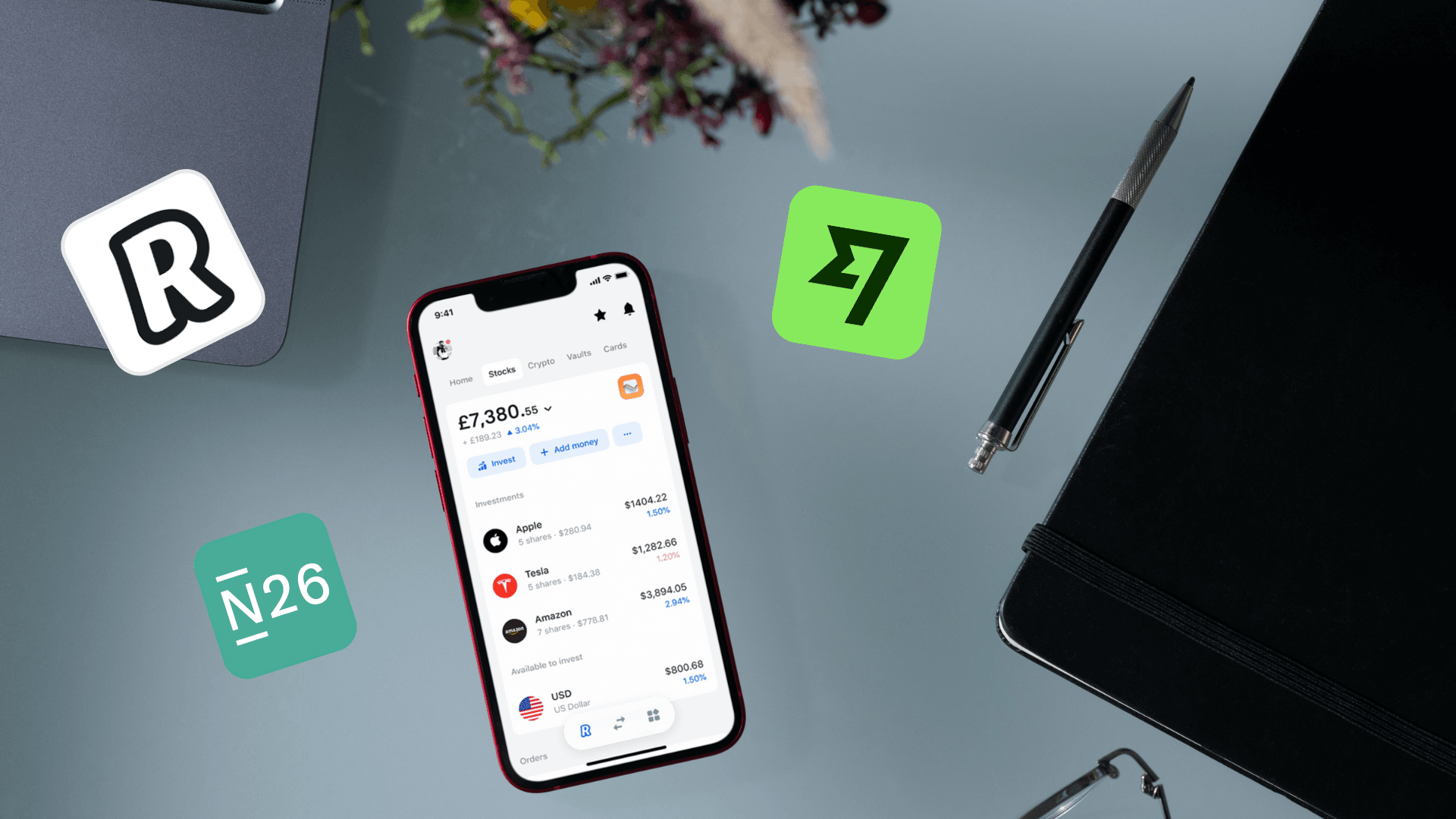 Luxembourgish banks
Spuerkeess: alternatively known as Banque et Caisse d'Epargne de l'Etat (BCEE), serves as Luxembourg's national savings bank. As a state-owned institution, its primary objectives revolve around encouraging savings, facilitating housing accessibility, and fostering the growth of the national economy.
Banque Internationale à Luxembourg (BIL): is the oldest private bank in Luxembourg and although it is a Luxembourg bank, it is majority owned (90%) by Legend Holdings, a Chinese investment holding company. The remaining 10% of the shares are owned by the Luxembourg government.
Banque de Luxembourg: is a renowned and long-standing financial institution with a strong foothold in the banking sector, it has established itself as a prominent player in the industry and specializes in delivering exceptional private banking and wealth management services, specifically tailored to meet the unique needs and aspirations of high-net-worth individuals, families, and institutional investors.
Banque Raiffeisen: established in 1925, is a cooperative and sustainable bank. Since its inception, the bank has been driven by a vision to provide high-quality products and services while prioritizing environmental responsibility.
Branches of foreign banks
BGL BNP Paribas: formerly known as Banque Générale du Luxembourg or BGL, holds a prominent position as one of Luxembourg's largest banks, boasting a rich history spanning more than a century. In May 2009, BGL became a part of the esteemed BNP Paribas group, now it stands as the fifth-largest bank in Luxembourg and plays a significant role in the country's economy by being the second-largest employer.
ING Luxembourg: is a subsidiary of the ING Group and operates within a vast financial network boasting over $1.1 trillion in assets. The ING Group is one of the largest banks globally and is recognized as a top-ranking European company in terms of revenue.
Online banks
When it comes to online banks in Luxembourg, there are no specific institutions based solely in the country. However, there is a wide range of European service providers available where you can open an account. Among the most prominent options are Revolut, N26, and Wise.
These online banking platforms offer a fully digitalized experience, making them ideal for everyday financial transactions conducted conveniently through a smartphone. They also tend to provide competitive rates for certain operations.
However, it's important to note that online banks lack physical branches, which means there is no option for in-person assistance during problem situations. Additionally, their offerings are generally more limited compared to traditional banks, particularly in terms of savings products.
Banks in Luxembourg reviews
Clients of the banks are sharing a lot of emotions online about their experience with the bank they use. These might come in handy when choosing a bank account in Luxembourg or in any other country. We also added some reviews from our expat chat on Luxtoday.
Spuerkeess
Reader from our chat of expats: "The Spuerkeess and only the Spuerkeess. I tried to open an account with all the big banks and only this bank was really committed to doing so. Plus they solved the issue of a bank guarantee for renting a flat quickly, everything is usually solved via the mailbox in the app or on the website, and by the time you visit the branch, it's all ready to go. On the downside, after I got the bank guarantee I am now better off sitting on a premium package which costs 9.5 per month, but this amount will be recouped with interest from the savings account to which the guarantee is written out. I got SWIFT transfers from Russia twice, first time no funds confirmation documents were needed, the second time they requested them via mailbox. Overall, the bank is interested in dealing with my issues."
Saad from TrustpilotSaad from Trustpilot: "The only positive thing compared to many banks, is the ebanking app. It is quite modern and easy to use. Though, Revolut or N26 have by far more modern and intuitive UI. On the negative side, BCEE is an expensive (I'd say the most expensive) bank in the market. Zebra packs are useless. The Miles and More credit card is interesting but expensive too. Having a "saving" account for rent deposit is also too expensive for no reason. You pay more than a hundred per year for keeping your money in a saving account... In short, why shall someone pay for service that are very standard or bellow standard if neo banks (N26, Revolut ... etc.) are taken into account?"
BIL
Reader from our chat of expats: "About the disadvantages: lame app, credit card without IBAN and the ability to recharge it. And sometimes it can take a long time to get an answer from manager. Otherwise, it's fine, maybe because my employer has a contract with the bank."
Andrew Sammut on Facebook:Andrew Sammut on Facebook: "Abysmal customer service. Sending emails to client relations is like sending them into deep space...no reply or acknowledgment of receipt for days on end. I've been with Dexia-BIL since 2006, never was the service so poor."
Alex from Trustpilot:Alex from Trustpilot: "Very easy to work with. Easy banking and innovative. Mobile banking is super easy to use. Excellent remote support, you rarely need to visit branches as most things can be done via e-mail and online."
ING
Reader from our chat of expats: "I feel really bad about ING, it's a painful topic 😡 We ended up filing a formal complaint asking to change our manager, and our family account has been blocked for a month (even though we have been their clients for a year, my husband has a wage account there and we've submitted all the supporting documents several times), it took us 6 weeks to get our credit card, they requested our titres de sejour three times, then lost them and asked again 🤦‍♀ I honestly envy people who are fine with this bank 😭 they have lost more documents and attachments in a year than all other banks in 20 years put together"
Reader from our chat of expats: "We have only had 3 change of managers in 20 years at ING and all three have been wonderful"
Edouard Tricot from FacebookEdouard Tricot from Facebook: "Good bank overall and I recommend it. A few technical problems with the apps, but nothing serious in the end. More than made up for by really attentive customer service." (Translated from French).
Documents required for opening a bank account for foreigners
When opening a bank account in Luxembourg as an expat, it is important to have the following documents prepared:
Valid Passport or Identity Card
Provide a copy of your valid passport or identity card as proof of identification. This document is essential to verify your identity and personal information.
Proof of Address
If you are a resident of Luxembourg, provide a document that proves your residential address in the country. This can be a utility bill or a rental agreement in your name.
For non-residents opening an account, you will need to provide proof of your address in your home country. This can be a certificate of residence or an official document confirming your address.
Residency Permit
If you are a non-EU citizen and hold a residency permit in Luxembourg, you may need to provide a copy of your permit as proof of your legal status in the country.
Proof of Employment or Income
Depending on the specific bank and the type of account you are opening, you may be asked to provide proof of employment or income. This could include recent pay stubs, employment contracts, or bank statements showing regular income deposits.
This requirement is particularly relevant if you are applying for credit cards or other specific products or services that may require a demonstration of your financial stability.
Remember to have both the original documents and copies available when visiting the bank to open your account. Additionally, make sure that all documents are up to date and meet the bank's requirements for validation.
How to open a bank account in Luxembourg
There is a standard procedure, that can still vary, depending on the bank and your situation. Here are the consecutive steps, you are required to go through in order to have a bank account in Europe and in Luxembourg.
How to open an account in a traditional bank
Choose a bank that offers the best options for your case
Think about your needs and what is important to you: security, the social and ecological commitment of the bank, prices, availability of certain products, customer service, etc. There are many points to consider and each bank positions itself differently on each of them. It is important that you define your priorities and do your research.
Identify and print the documents required by your bank
You can take as a basis the documents we have mentioned in the previous section, however, we recommend you visit the bank's website or call them directly to make sure you have all the documents for your case.
Bring your documents to a local bank branch
Sometimes it is necessary to make an appointment, so we recommend that you call the bank beforehand. If you have not yet arrived in the country but want to open an account, you can probably send the documents by mail or do the process online, we recommend you check with the bank in question to see what options they offer.
Answer the questions asked by the bank and sign the required documents
During the appointment at the bank, answer all the questions they may ask you and sign the account opening contract.
How to open an account in online bank in Luxembourg
The opening process for online accounts is generally much simpler. Keep in mind, that currently, online banks request identity verification and a European residence permit in some cases, depending on your nationality.
Choose a bank that offers the best options for your case
Some good options for European residents are Revolut or N26, while non-European residents can turn to Wise.
Visit the bank's website or open its mobile application
Once there follow the opening process, generally you will have to fill out a form with your personal information and answer some questions.
Verify your identity
When opening an online bank account, it is always necessary to verify your identity. The platform you are using will guide you through the whole process, usually, you will need to take photos of your ID and take some selfies.
Subscribe to the services you want and ask for a physical card if you want it
Online banks generally offer free services, but they also offer paid services with greater benefits, check the services you are interested in and subscribe to them. Generally, these banks offer both virtual cards and physical cards, if you want a physical card you will have to request it and wait for it to arrive at your home.
What types of bank accounts are available
There is a range of options available to cater to different financial objectives and needs. While savings accounts are common, there are also accounts designed for specific purposes, such as housing savings accounts and pension plan-dictated accounts.
The housing savings account is dedicated to saving for your primary residence. By setting aside a predetermined amount each month, this account not only allows tax deductions but also provides a state guarantee for your mortgage after three years.
Another option is the pension plan account, which involves monthly contributions. These funds are invested in bonds and the stock market, offering annual tax deductions and helping you build your retirement savings.
There are more types of accounts, so we recommend that you check with your bank to find out what type of accounts they offer and what their characteristics are.
In addition to various types of bank accounts, you can also subscribe to different types of cards, there are debit cards and credit cards.
Debit cards are linked directly to your bank account, allowing you to make purchases and withdraw cash within the available balance.
Credit cards allow you to make purchases on credit, with the amount spent to be repaid later. Credit cards offer flexibility and often come with additional benefits such as reward programs and insurance coverage, but it's important to use them responsibly to avoid debt accumulation.
Cashback refers to a rewards program offered by some banks or credit card issuers, where you earn a percentage of your purchases as a cash reward. This cashback amount is typically credited back to your account effectively reducing your overall expenses. Some examples include the Revolut Metal card with 1% cashback or the N26 business cards.
What are the costs of a bank account in Luxembourg
When opening a bank account in Luxembourg, it's important to consider the associated costs, as they can vary depending on the bank, account type, and services subscribed.
These costs typically include
account maintenance fees,
arranged overdraft charges,
debit card fees,
credit card costs,
and cash withdrawal fees, among others.
The specific pricing structure and fee amounts differ from one bank to another, making it essential to review and compare the offerings before making a decision.
To provide an overview of the costs involved, the following table presents a selection of popular banks and their associated fees, but we recommend visit the page of each of the banks you want to compare.
| | | | | | |
| --- | --- | --- | --- | --- | --- |
| | BCEE | BIL | Raiffeisen | BGL BNP Paribas | ING Luxembourg |
| Maintenance fee (euros/month) | 3,5 | 2,5 | 1,67 | 3,5 | 1,67 |
| Arranged overdraft | 50 euros for overdrafts under 10,000 plus interest of 7,15% | 1% of the overdraft with a minimum of 75 euros plus interest of 7,4 % | Interests of 4% to 9% | Interests of 8.75% | Interests of 9% |
| Debit card | 1 credit card Visa Classic or 1 debit card Visa Debit (free of charge) | 1 free card per account, then 18 euros/year / additional card | 17 euros/year | 1 free card, then 21,60 euros/year | 20 euros/year |
| Credit card | 1 credit card Visa Classic or 1 debit card Visa Debit (free of charge) | Visa Classic: 21 euros/year Visa Gold: 66 euros/year | Visa Basic: 17 euros/year Visa Classic: 22 euros/year | Visa Classic: 15 euros/year Mastercard Gold: 57 euros/year | Visa Classic: 20 euros/year |
| Cash withdrawal at an ATM of the same institution in Luxembourg | free | free | free | free | free |
| Cash withdrawal at an ATM of another institution in Luxembourg | 1 free / month, then 2 euros | 2,5 euros | Post: free Other institution: 1,50 euros | 1 free / month, then 2,50 euros | 1,5 euros |

Frequently Asked Questions (FAQ)
What documents do I need to open a bank account in Luxembourg
You will typically need the following documents: a valid passport or identity card, proof of address (such as a utility bill or rental agreement), and a residency permit if you are a non-resident. Additionally, some banks may require proof of employment or income, such as pay slips or employment contracts. If you are a student, proof of enrollment or a student ID card might be necessary. It's important to check with the specific bank you intend to open an account with, as document requirements may vary slightly.
What are the benefits of opening a bank account in Luxembourg
Opening a bank account in Luxembourg offers several benefits. Firstly, Luxembourg is known for its strong and stable financial sector, providing a secure environment for your funds. Additionally, Luxembourg banks often offer a wide range of financial services and products, including private banking, wealth management, and investment options. Moreover, Luxembourg's favorable tax policies, such as low withholding taxes on interest and dividends, make it an attractive choice for individuals seeking to optimize their financial planning. Lastly, Luxembourg's commitment to financial innovation ensures access to modern banking technologies and convenient digital banking services, allowing you to manage your finances efficiently.
Are there any special accounts available for specific purposes
Yes, there are special accounts for specific purposes. One such account is the housing savings account, which is designed specifically for saving towards the purchase of your primary residence. Another account is the pension plan which serves as a financial investment for long-term retirement planning. By contributing regular amounts, individuals can benefit from tax deductions and have their funds allocated to investments such as bonds and the stock market.
Can I get a debit or credit card with my bank account in Luxembourg
Most banks in Luxembourg provide their customers with the option to have a debit card linked to their bank account, some banks offer a free card while others charge a monthly fee. Additionally, credit cards are also available for those who qualify based on the bank's criteria. The specific features and benefits of debit and credit cards may vary depending on the bank and the type of account you hold. It is advisable to check with the bank directly to understand the card options available and any associated fees or rewards programs.
Sources: wise.com, www.justarrived.lu, www.associationeconomienumerique.fr, www.spuerkeess.lu, www.bil.com, www.banquedeluxembourg.com, www.raiffeisen.lu, www.bgl.lu, en.wikipedia.org, www.ing.lu, www.revolut.com, www.frais-compte-paiement.lu
We took photos from these sources: Illustration by Luxtoday
Copy link