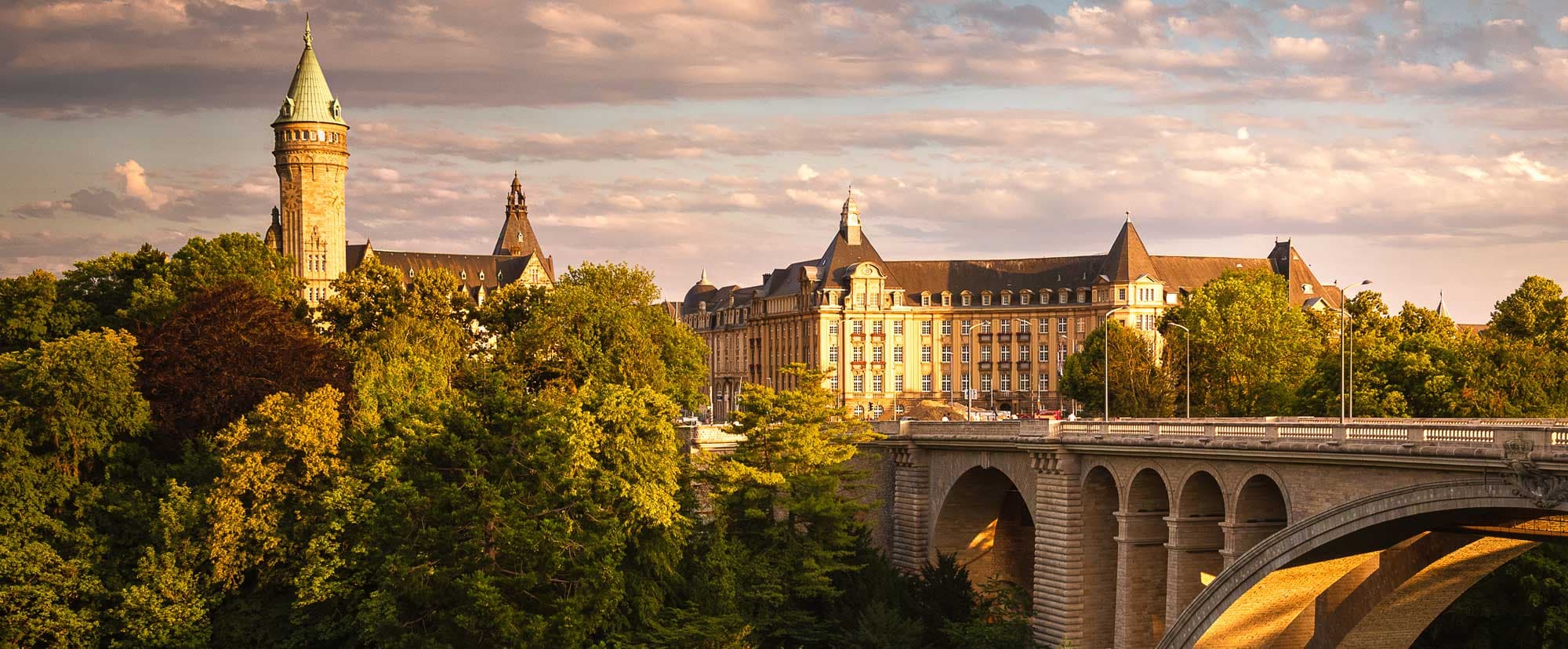 How to protect yourself from scammers in Luxembourg
According to the PWC Auditors, one in three Luxembourgers has been a victim of fraud in 2019. That's better than the European average, where 42% of respondents had been scammed one way or another. But it is still possible to be a victim of a fraudulent scheme in the Grand Duchy. So how to avoid it?
Common advices for protection from frauds
These simple steps will help protect against the majority of fraudulent schemes in the Grand Duchy:
Read the documents thoroughly before you sign them;
Before doing business with a company, always research information about the company;
Watch out for mistakes and tangled sentences in documents, they can be indicators of fraud;
Never disclose your personal information to third parties you do not trust;
Do not pay invoices from companies you do not know;
Do not use links or open emails from unknown senders, even if they seem trustworthy;
Don't trust letters and emails or websites simply because of their formal appearance;
Always check that the address of the website where you enter important data is correct.
Popular scams in Luxembourg
Scammers use various tactics to trick people into giving them money, personal information or access to their accounts or devices. A cautious person must recognize a fraud by sight. A scheme is much easier to detect when you know at least a little bit about how it works.
The elderly are often viewed as vulnerable targets due to the assumption that they possess larger amounts of money and may be more susceptible to fraudulent schemes. Even when it is true, people of any age still can fall into the tricks.
Phone scams
Typically, scammers contact the victims by phone in order to obtain credit card data. Yes, the fake «bank protection services» work in Luxembourg too. They may also try to sell an unnecessary domain name or some low-quality product for an inflated price.
Domain scams
Various kinds of schemes involving Internet domains are popular in Luxembourg. Occasionally scammers send letters to site owners. The lease term of the domain is coming to an end, and it is necessary to pay for the renewal. The letter looks quite official. And the invoice written in it, of course, is fraudulent.
Alternatively, criminals may want to buy the domain from the victim. The price will be expensive, even too much. But first you will be asked to transfer a relatively small amount of money to the "customer" for transaction costs.
These schemes most often rely on the victim's carelessness. And little knowledge of how the purchase and sale of Internet domains work.
Phishing scams
A well-known to many people kind of fraud. A person is contacted by representatives of the fake bank/police/government agencies. They request personal information and often ask for banking information too, scaring you with all sorts of troubles. Naturally, as soon as the criminal obtains the data, the bank account of the victim is emptied.
The online version of this scheme is more popular in Luxembourg than the telephone one. An email is sent to you, resembling a real one. But the link inside the letter leads to a fraudulent site.
It usually entirely duplicates the web page of a bank or government institution, but the web address is not the same as that of the official structure. The site, of course, asks you to enter your login/password/plastic card information.
A phishing site can almost always be detected just by checking its domain name against the bank's usual Internet address. There will always be some differences in the address of a phishing site.
Spam scams
Every Internet user receives advertising messages. They may still be dangerous. Some spam messages contain hidden malicious files and links to contaminated resources that steal users' data.
Business Directory Scams
Scammers send letters to entrepreneurs inviting them to update their data in the business directory. Paper, digital, or even a modern Internet platform, it doesn't matter.
But if you read it thoroughly, it turns out to be a real contract. And by signing it, the entrepreneur agrees to pay a registration fee. Sometimes for years with automatic renewal of the contract.
Fake invoices scams
At times, scammers send out invoices and payment reminders for contracts that never really existed.
A «shadow bill» is one type of counterfeit. It is a sales offer but registered as an invoice. You can read the truth on the phony paper itself, as it is usually spelled in fine print. By filling out and sending this invoice the victim simply buys something from the scammers.
Particular fraudulent schemes registred in Luxembourg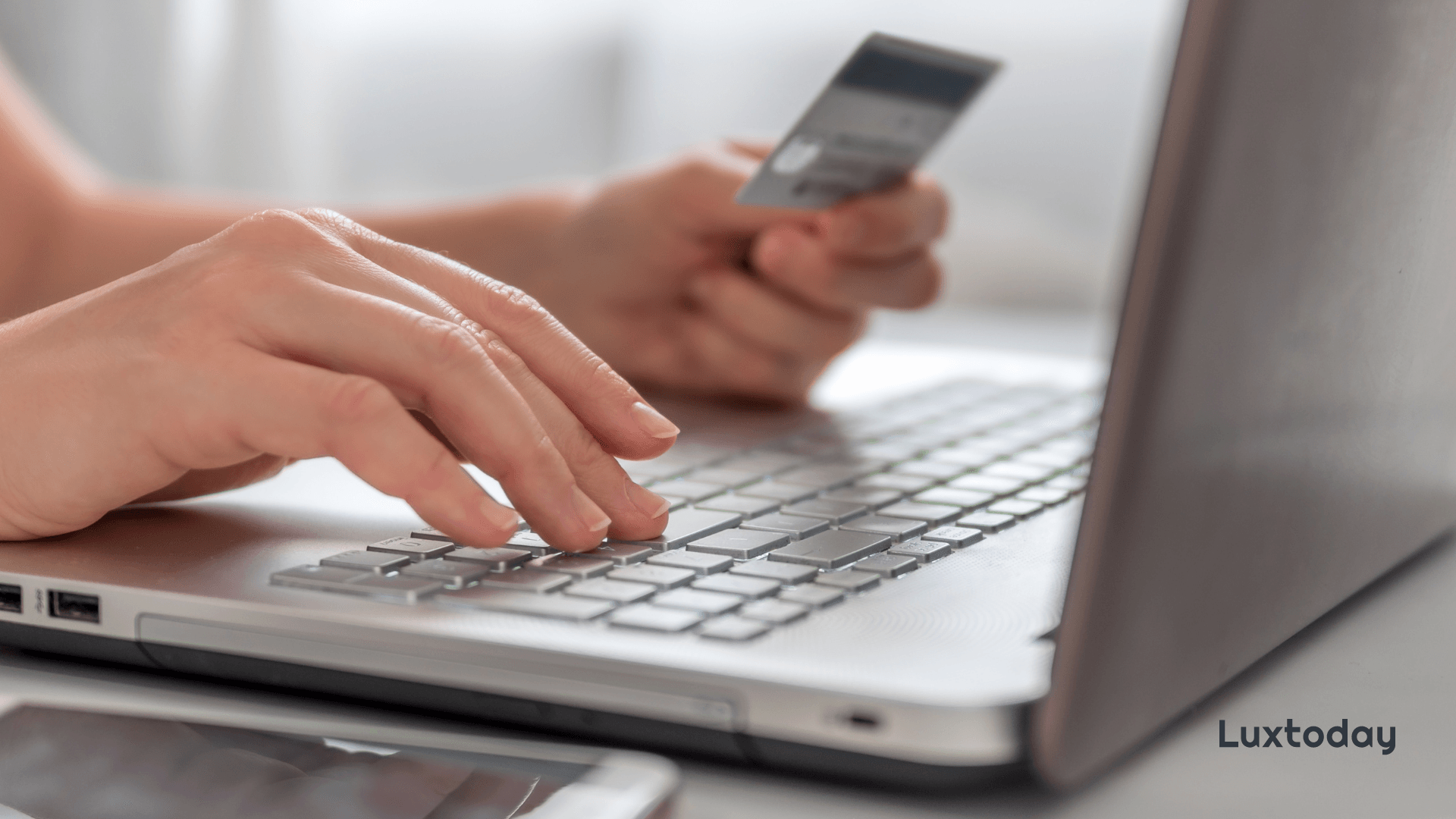 These are the types of frauds whose victims reported to the Luxembourg police not so long ago. This list can help you stay informed about unfortunately evolving methods of scamming people.
Verified by Visa
The Verified By Visa inscription usually means that the page or app is securely protected and will not transfer the data of the bank account. Unless, of course, they received an email that reads like this:
Scammers use these emails and the familiar bank data protection symbol to direct people to phishing sites and steal credit card data.
Apple email
You receive a letter from Apple telling you that your personal data may have been stolen. It means that soon the user's devices can be hacked. In order to check whether such hacking is possible, you should follow a link.
Thoughtful «Apple tech support team» attaches the link right in the email. And after clicking on it user's device is actually being hacked.
If you receive such an email, it's worth checking from which email address it was sent. When it comes to fraud, it will most likely be an incomprehensible set of letters and numbers from a mail-hosting site somewhere in the Philippines.
Letter from the IRS
The spam seems to be from the Inland Revenue of Luxembourg (Administration des contributions directes, ACD) demanding the payment of taxes immediately. The email contains a link to a full copy of the webpage of the tax office. If you enter card or account information there, the scammers gain access to your money.
Money transfer
This old-school type of scam only changes in detail. But the essence is the same. The victim is contacted by the owner of a very large sum of money. The money is stuck in a foreign account. They can be withdrawn, but only if you first pay a relatively small withdrawal fee. And then you will happily divide the wealth between each other. Naturally, when the victim pays the fee, the rich man and the money disappear somewhere.
What to do when you are a victim of fraud in Luxembourg
You can write a statement to the police. First, you need to find the nearest police station: their list with a map, addresses, and phone numbers is available on the police website. At the police station, you must talk to the police officer on duty.
The majority of police stations are open from 7 a.m. to 9 p.m. on weekdays. The police officer on duty will certainly be available from 1:00 to 3:00 p.m., which are the main receiving hours.

Frequently Asked Questions (FAQ)
What do scammers do in Luxembourg
Scammers trick people into giving them money or sensitive information using tactics like phishing, impersonation, investment scams, tech support scams, and lottery or sweepstakes scams. It's important to be cautious and verify the legitimacy of a source before sharing any personal information or taking any action.
What are the most popular scams in Luxembourg
Scams by SMS and email;
Fake sales, investments and lottery winnings;
Impersonalization of relatives and shock calls;
Phishing sites, replicas of official resources.
New schemes appear quite often, so be careful and always watch out for yourself and your loved ones.
What to do when you were scammed
First of all, if criminals have obtained your personal information (passwords, codes, accounts), inform your bank and try to change the details of any important accounts that may have been affected. Warn your family and friends. Try to stay calm.
You can go to the police and file a fraud report to start the proceedings. To file a report, come in person to the department and see the officer on duty.
Copy link