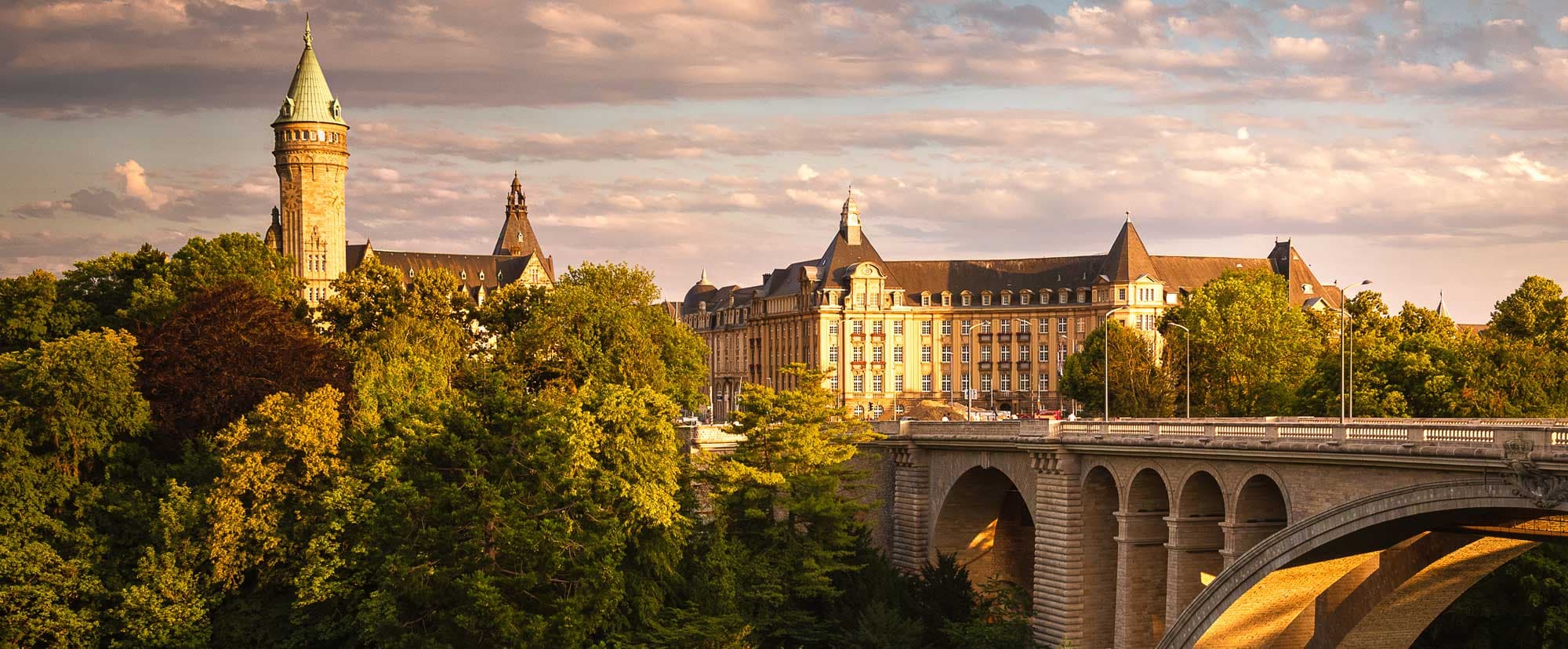 Mexican and Peruvian food in Luxembourg
Food is a universal language that brings people together. Luxembourg may be a small country, but it's home to a diverse range of cultures, each with its own unique culinary traditions.
Among these, Mexican and Peruvian cuisine have gained popularity in recent years, thanks to their vibrant flavors and bold spices. In this article, we'll explore some of the best Mexican and Peruvian restaurants in Luxembourg and discover the delicious dishes they have to offer.
Additionally, if you're feeling inspired to try your hand at some of these dishes at home, we'll be sharing some authentic Mexican and Peruvian recipes that you can recreate in your own kitchen.
Mexican restaurants, cafes and bars: 5 best places in Luxembourg
The Grand Duchy is home to some of the best Mexican restaurants, cafes, and bars that offer a wide range of authentic and fusion dishes, from sizzling fajitas to spicy salsa and refreshing margaritas.
In this section, we've rounded up the top five Mexican establishments in Luxembourg that are sure to satisfy your cravings and take you to the vibrant streets of Mexico City.
Pablito: Latin and Spanish cuisine in Luxembourg
Pablito is a charming Mexican restaurant and bar located in the trendy Belair neighborhood of Luxembourg City. With its warm and welcoming atmosphere, it's the perfect spot to grab a quick lunch or relax with friends over dinner and drinks.
The decor is cozy and rustic, with wooden accents and vintage-inspired details that transport you to a charming corner of Latin America. Whether you're in the mood for a refreshing cocktail, a tasty snack, or a full meal, Pablito has something to please every palate.
One of the highlights of Pablito's menu is its emphasis on fresh, vibrant flavors inspired by Latin and Spanish cuisine. From classic tapas to creative ceviches and homemade tacos, the dishes are crafted with care and attention to detail. The ceviches, in particular, are a must-try, with their delicate balance of tangy citrus, spicy chili peppers, and fresh seafood or tropical fruits. The tacos are equally delicious, made from homemade corn tortillas, topped with slow-braised meats, fish, or vegetarian toppings.
Here is what people are saying on TripAdvisor:
homedundon: Cosy & Lively. This place has a lovely atmosphere, it is both cosy and lively at the same time. The service was excellent with very friendly and helpful staff. Their food and drinks selection was excellent, with great cocktails and tasty food catering for small to larger appetites. Would definitely recommend it.
Aspyn00: Wonderful! I had been wanting to go there for a while and now I kick myself for not going sooner, it was absolutely delicious! They have many gluten-free choices for celiacs and the staff is friendly. We had patatas bravas, guac, quesadillas, everything was so yummy! Would definitely, definitely recommend it!
Mamacita: tequilas and rare Mexican beers
Mamacita is a Mexican restaurant bar that offers a unique and vibrant atmosphere for its customers. The restaurant is located in the heart of Luxembourg City and serves some of the best Mexican dishes in town. Mamacita's menu is diverse and includes a wide range of vegetarian dishes as well.
When it comes to food, Mamacita offers a variety of dishes that will tantalize your taste buds. Some of the popular items on their menu include Quesadillas de pollo, Nachos con carne de Mamacita, and Fajita beef. The restaurant also offers a range of salsas to accompany the dishes, such as Mamacita's Grande Guacamole and Spicy Maiz.
Here is what people are saying on TripAdvisor:
Conferenceintercomm: Mexican brasserie to not miss. Worth it's name. It has a Mama's Mexican. The guacamole was fabulous, the chili con carne the same, the entrecote delicious and the churros the best. Service was friendly and helpful. We recommend it strongly
Maud200: F*cking delicious. We went here by coincidence. It was extremely busy (a lot of noise). Still we enjoyed it 100%. Food is honestly delicious. No words to describe how good it was. We were in heaven. We took a lot of dishes because we were so curious about every dish and everything was absolutely perfect. Real mexican flavours, every ingredient is SO tasty, sharing the food is cosy. Staff was busy, but friendly. Price is not cheap but correct. We are people that go to restaurants very often because we are food lovers. And this experience is one of the best in a long, long time.
Agave: Mexican restaurant and Tequila bar
Agave is a must-visit place for anyone looking for authentic Mexican food in Luxembourg. Located on Rue de Hollerich, Agave is a popular spot among locals and tourists alike.
With its warm and inviting decor, the restaurant offers an authentic Latin American atmosphere that is perfect for a weekday lunch or a night out with friends.
When it comes to food, Agave's menu boasts a range of classic Mexican dishes such as tacos, quesadillas, and enchiladas. The tacos are particularly noteworthy, with options like tacos al pastor and tacos cecina con chorizo. Overall, Agave provides a unique dining experience with authentic Mexican flavors and drinks that are sure to satisfy any cravings.
Here is what people are saying on TripAdvisor:
Sascha D: Nice Mexican Restaurant. Very good Restaurant, with very good Food and very friendly Staff. The room decoration brings you in Mexican feeling :)
Dante-Lux: Fantastic cocktails and delicious food. Recommend the Agave Margherita if you fancy a spicy take on the classic drink. The nachos and the three dips were good and not outstanding. The pastor tacos were great with the grilled meat perfectly cooked. The standout dish was Camarones a la Diabla (spicy shrimp) which had amazing flavors and combined really well with the rice served! Highly recommend it and this in our view is easily the best Mexican food in Luxembourg.
Coyote Café: special menu for each day of the week
Coyote Café is a popular restaurant in Luxembourg that combines American cuisine, cocktail bar, and music café to provide a unique gastronomic experience.
The restaurant features a varied menu that offers a mix of American favorites such as burgers, sandwiches, steaks, and BBQ ribs, Mexican cuisine including nachos, burritos, and fajitas, and modern light cuisine with a great selection of salads, pasta, and stews.
Coyote Café offers a special menu for each day of the week in addition to their regular menu. With great food, drinks, and entertainment, Coyote Café is definitely a must-visit place for those looking for a fun and unique dining experience in Luxembourg.
Here is what people are saying on TripAdvisor:
Whuupwhuup: Best restaurant in Belval. My favorite restaurant in Belval and basically the only one that offers excellent service. The food is delicious as well!
Takisioannides: the real expression of Mexican food. Every time we visit this restaurant we feel too satisfied. We find there are a lot of choices and delicious food combinations. the service is also perfect.
Gringo's Tex Mex Kitchen & Sportsbar
Gringo's Tex-Mex Kitchen & Sportsbar is a restaurant and bar that specializes in serving Tex-Mex cuisine. The restaurant offers a casual and comfortable atmosphere where customers can enjoy delicious food and drinks.
The restaurant offers a wide range of Tex-Mex dishes on its menu. Some of the popular dishes include Tacos, Quesadillas, Burritos, Nachos, and Burgers. They also serve Fish and Chips and Beef and Cheese.
There is a delivery service with an online ordering system that allows you to place your order and find out in real time when the food is ready. Gringo has established three delivery areas with different minimum order amounts and delivery fees. You can check their website to determine if your location is covered and the corresponding fee.
Here is what people are saying on TripAdvisor:
Francisco M: Amazing resto. Awesome, from the service to the kitchen is amazing.. Best place to have a great time after work!! I will be back for sure ;)
karolp462: I have been to this restaurant a few times and they have all been positive experiences. Great staff, well-prepared food, and good drinks. It's great for sunny days as they have chairs and tables outside.
Best Peruvian restaurants, bars and cafes in Luxembourg
Peruvian cuisine is gaining popularity worldwide, thanks to its unique blend of indigenous, Spanish, African, and Asian influences. In Luxembourg, you can find a handful of Peruvian restaurants, cafes, and bars that offer a taste of this vibrant and diverse culinary tradition. From ceviche and causa to lomo saltado and pisco sour, Peruvian food and drink have something for everyone.
In this section, we'll highlight the top 4 Peruvian places to dine and drink in Luxembourg, based on their menu, atmosphere, service, and overall experience. Whether you're a seasoned Peruvian foodie or a curious newcomer, these spots are worth checking out!
Restaurant La Cusqueñita: rich and diverse Andean gastronomy
La Cusqueñita is a Peruvian Restaurant, located in Gasperich, offers traditional Peruvian cuisine with a unique twist. Situated in the showroom of a Renault garage, the restaurant serves homemade dishes prepared using Luxembourgish products combined with Andean ingredients, all without gluten.
The food at La Cusqueñita reflects the rich and diverse Andean gastronomy, inherited from pre-Hispanic and colonial traditions, as well as various oriental cultures.
This restaurant is home to one of the star dishes of Peruvian gastronomy, ceviche. This delicious dish is made with raw fish marinated in lime juice, accompanied by onions, coriander, sweet potatoes, and Andean corn called «choclo».
Here is what people are saying on TripAdvisor:
skids14: Amazing traditional Peruvian food. This place is a small private restaurant ran by the owner himself. So it's his pride and joy. The service is lovely and his passion reflects in the taste of his dishes. It was so delicious me and my friends went back several times. A tip, try the Ceviche tradicional. One of my friends is Peruvian, and he can confirm. The dishes taste like his childhood dishes, but better!
yaritzal63: AWESOME Food, AWESOME Service. The food is just amazing, super cute place and nice people! I highly recommend it if you are looking for a nice place, with the original and traditional Peruvian food!
Mad About Peru: a culinary history of Peru
Mad About Peru is a Peruvian restaurant and bar that aims to introduce its customers to the subtle and delicious fusion of Peruvian cuisine. They have two locations, one in Dudelange and another in Hollerich, and behind both, there is a small and friendly team.
The restaurant's menu is inspired by the diverse and rich culinary history of Peru, which is influenced by various cultures from around the world. Peruvian cuisine is characterized by its great diversity of flavors. Among the dishes on the menu are different versions of ceviche, including Ceviche "Woman del Callao," Ceviche "Nikkei," Ceviche de Saumon, and Tacu Tacu Boeuf or Poulpe.
Here is what people are saying on TripAdvisor:
Getaway828085: EXCELLENT and with a good portion. The place is simple, not pretentious at all. The food is excellent and generous. The dessert is to die for. The price is fair. See you soon very soon.
Damien V: You need to know this place in Dudelange! What can I say except above all expectations! A friend and I were wondering where to grab dinner after work, and we randomly walked into this restaurant. Great service, great cuisine; go blindly for the ceviche (I have had several in my life, and this one was incredible (taste, textures...). Nice selection of Peruvian beers and other traditional dishes to go with. If you live in Luxembourg or the French border, you need to visit this place!
Go Ten Gin Bar & Nikkei Cuisine
Go Ten Gin Bar & Nikkei Cuisine is a trendy bar located in the heart of Luxembourg. It is known for its extensive selection of gin and tonics, making it a popular spot for gin enthusiasts. The bar also offers a unique experience with heated benches outside for customers to enjoy even in colder weather. Besides, Go Ten is famous for its electronic music events, which attract a young and vibrant crowd.
Apart from the drinks and ambiance, Go Ten Gin Bar & Nikkei cuisine offers a diverse menu of Japanese and Peruvian cuisine. The menu features Nikkei cuisine, which is a fusion of Japanese and Peruvian cuisine, resulting in unique flavors and textures. Diners can enjoy dishes such as ceviche, sushi, and tiraditos, all with a Nikkei twist.
Here is what people are saying on TripAdvisor:
84Felice: Good location and good food. Although it is rather difficult to get a table for lunch if you didn't reserve it in advance, this "lounge bar" serves a very good lunch menu. Also, it is one of the nicest places in Lux for evening drinks!
119manonh: amazing! we always have a good time at the goten, the blond waitress is very friendly and always nice to us!
Kay Creative Cuisine
Kay Creative Cuisine is a unique restaurant located in the Casino Luxembourg, a contemporary art forum. The restaurant's name is derived from the Quechua language, meaning "the essence of being". It showcases the soul of Peruvian cuisine in Luxembourg, offering contemporary culinary art guided by tradition and intuition.
The menu reflects the passion of the chefs for creative cuisine, and the desire to communicate that happiness to their guests. The restaurant offers a palette of unique and rich tastes, textures, colors.
Here is what people are saying on TripAdvisor:
patricksS3851LH: Absolutely to recommend, great food and stuff. Absolutely to recommend. Only Peruvanian stuff, lovely like stars. Servant played live song with guitarre at our table. Excellent food!!!
Palaceonly: Great ambiance, great food. Our dinner at Kay creative was great. It is located inside the contemporary art museum in Luxembourg, with traditional Peruvian food. I had a wonderful Pisco Sour, and at some point in the evening one of the waiters started playing guitar and singing, which was delightful. I will definitely be back!
Mexican food to prepare at home: ingredients and recipes
Mexican cuisine has both bold and vibrant flavors, with a blend of indigenous, European, and African influences. From tacos and burritos to guacamole and salsa, Mexican cuisine has something for everyone.
In this section, we will share some of our favorite homemade Mexican recipes that you can easily recreate in your own kitchen, and we will also help you to find shops to buy the ingredients as you will not always be able to find the necessary ones in conventional stores.
So, grab your apron, put on some lively Mariachi music, and get ready to savor the delicious tastes of Mexico.
Where to buy Mexican cuisine ingredients
You can buy Mexican groceries in several places in Luxembourg. There are family stores and international deliveries from neighboring countries, that provide authentic ingredients for Mexican dishes that you can cook at home.
Chilli Gourmet
This is a shop that provides a wide range of Mexican ingredients sourced directly from producers in Mexico as well as from local growers in the EU. They prioritize freshness by producing their products daily, and distributing them to direct consumers, restaurants, and wholesalers throughout the EU. The shop offers a variety of authentic Mexican products such as salsas, chilies, beans, tortillas, and Mexican frozen food.
How to order: it's home delivery and you need to contact them directly to order
Location: in Viena but they ship all over Europe
Phone: (+43) 6 99 18 34 26 88
Mail: info@vivamex.eu
Mex-Al
This is a family business based in Aachen, that specializes in the import and distribution of Mexican food and drinks products. They have been in the business for over 25 years, importing authentic Mexican salsas, chilies, tequila, and decorations to create an authentic Mexican ambiance.
Customers can register on their website as end consumers or wholesalers to purchase from their wide range of products available in their webshop. In addition to importing, Mex-Al also produces their own corn tortillas since 2005, which allows them to expand their product range even further. They have also been producing frozen convenience products since 1995, such as burritos, tacos, quesadillas, tamales, chili con carne, and salsas, among others.
How to order: online on their website
Location: Germany but they ship all over Europe
Phone: +49 (0) 241 / 91 85 40
Mail: info@mex-al.de
Mi Tierra Luxembourgo
This is a grocery store located in Luxembourg City that specializes in Latin American products, including Mexican cuisine ingredients. They offer a wide variety of authentic Mexican products such as tortillas, beans, salsas, chilies, spices, and other pantry staples.
Mi Tierra Luxembourgo store also stocks a selection of Mexican snacks, candies, and beverages, including tequila and mezcal. In addition to food items, Mi Tierra also offers cooking equipment, such as tortilla presses to help you create an authentic Mexican culinary experience at home.
If you don't want to pay delivery fees and you prefer to go shopping in a physical place, this is a perfect option for you.
How to order: in their shop
Location: 56 Grand Rue, Luxembourg
Phone: (+352) 621 217 509
Mail: info@mitierra.lu
Secretos del Maiz
This is a unique shop in Luxembourg that specializes in authentic Mexican corn tortillas. The shop is run by Yisela, a Mexican-born entrepreneur who has imported machines from her home country to produce tortillas made from 100% corn flour, without any gluten or preservatives, and with no GMO.
The corn used for the tortillas comes in white, blue, and red varieties, and the shop also makes tortilla chips and nachos. In addition to supplying restaurants, Secretos del Maiz also takes private orders for delivery on Sundays, so you can enjoy the taste of Mexico in the comfort of your own home.
How to order: via WhatsApp
Location: online shop on Instagram and Facebook, no physical place.
Phone: (+352) 621 177 349
Mail: secretosdelmaiz@gmail.com
Mexican dishes you can cook at home
Now that we have seen where to get the ingredients for Mexican dishes in Luxembourg, let's get right into the recipes. It is not that hard on the difficulty level to cook Mexican cuisine: even if you are just a beginner, you are able to make a few tasty dishes using our instructions.
Burritos de carne picada
Mexican minced meat burritos are a typical dish from the borders of Mexico. Although there are different variations, one of the main ingredients is sautéed minced meat, which can be beef or pork, wrapped in a flour tortilla.
The original Mexican burrito usually contains refried beans, as it is another of the most commonly used ingredients in Mexican cuisine. You can find the tortillas and the refried beans in Mi Tierra Luxembourgo and the meat in any butchery but we recommend you an organic one like Boucherie Niessen.
In the following instructions, we will show you how to make Mexican minced meat burritos in an easy and fast way, with this recipe that only takes 30 minutes to prepare.
Preparation:
For the base of our Mexican ground beef burritos, you need to chop the onion and peppers into small squares for faster and more even cooking.
Heat the oil in a frying pan, add the white onion.
Once the onion is ready, add the chopped peppers and continue cooking for about 5 more minutes.
After 5 minutes, add the minced meat, let it fry completely, and season with salt and pepper.
To assemble our burritos, heat a flour tortilla in a skillet or griddle, put some refried beans on the tortilla, and then some of the meat filling along with the cheese to melt.
Fold 3 edges of the flour tortilla towards the center.
Then wrap the burrito into a roll and try to close it tightly so that nothing comes out.
Now just cut it in half and serve this delicious original Mexican burrito with a green salad or good homemade guacamole and a Mexican michelada for example
Tacos al Pastor
If you are a fan of Mexican cuisine, you have surely heard of the delicious Tacos al Pastor. These tacos, also known as "tacos de trompo," originated in Puebla as a Mexican adaptation of the Lebanese shawarma. Traditionally made with marinated pork, onion, cilantro, and pineapple, these tacos are a favorite across Mexico. If you want to learn how to make Tacos al Pastor at home, follow the step-by-step recipe below and enjoy this tasty and easy-to-prepare dish!
You can find the chili, tortillas, and sauces at Mi Tierra Luxembourgo, the other ingredients can be found at any grocery store.
Preparation:
To start making mouth-watering tacos al pastor, gather all your ingredients and utensils before you begin. This will make the cooking process much smoother and enjoyable.
Begin by removing the seeds and veins from the dried ancho chilies. Wash the peeled garlic, onion, limes, and cilantro. Cut the limes in half, squeezing the juice of one into a bowl and finely chopping the rest with the onion and cilantro. Cut the pineapple into strips and set it aside for plating later.
In a pot with three cups of water and a tablespoon of salt over medium heat, add the ancho chilies and let them cook until they are very soft. Blend the cooked chilies with the lime juice, half a cup of the water used to cook them, two cloves of garlic, three tablespoons of apple cider vinegar, and the remaining spices.
In a skillet with a drizzle of hot oil over medium heat, fry the salsa until it boils, then reduce the heat to low and let it simmer for an additional five minutes uncovered.
Rinse the pork meat with cold water. In a container, pour the slightly warm fried salsa and add the pork in small pieces to marinate, refrigerating for 30 minutes.
On a separate griddle or skillet, heat the corn tortillas and wrap them in a clean, dry cloth. Traditionally, these tacos are served in "tortilla taquera," which are similar to corn tortillas but slightly smaller. If you can't find them, you can use regular corn tortillas instead.
On a thick griddle or skillet with a drizzle of hot oil over medium heat, fry the marinated pork for the tacos al pastor. Once the meat is cooked, place it on the warm tortillas with a handful of chopped onions, a handful of cilantro, and a few slices of pineapple. Serve with green or red salsa to your liking and a squeeze of lime.
Chilaquiles Rojos
Chilaquiles is a traditional Mexican breakfast dish made from fried corn tortillas, called totopos, and covered with a flavorful sauce, typically either green or red. This delicious meal is often served with eggs, chicken, or even seafood, making it a versatile and satisfying option for any time of day.
In this recipe, we will be focusing on the red version of chilaquiles, which gets its rich color and flavor from a blend of dried chili peppers and other aromatic spices. Follow along with the instructions below to learn how to make your own homemade chilaquiles rojos.
You can find the pasilla chili and the asadero cheese at Mi Tierra Luxembourgo, the other ingredients can be found at any grocery store.
Preparation:
Before preparing the Chilaquiles, the first thing we need to do is gather all the ingredients we are going to use, wash them and prepare.
Cut the onions into quarters. Remove the stems, seeds, and veins from the chilies. Wash and cut the tomatoes.
Roast everything, turning constantly. We must be especially careful with the chilies as if they burn, they will make the sauce bitter. When everything is well roasted, remove it from the heat.
Blend the tomatoes, onion, and chilies with a quarter cup of water, a teaspoon of vinegar, the chicken broth powder, and the rest of the spices. The sauce needs to be thickened.
To the pot with a tablespoon of hot vegetable oil over medium heat, pour the red sauce that was blended and let it boil for 5 minutes without a lid. Remove it from the heat and pour it into a container.
To make the totopos, cut the tortillas into medium triangles. Prepare them in the same pan where the sauce was fried, add half a cup of oil, and heat it over medium heat. When it is hot, fry the pieces of tortilla without stopping, and add a pinch of salt and pepper on top. Damp them with napkin.
In a separate hot pan over medium heat, add a tablespoon of oil and fry the eggs one by one without breaking the yolk. Season with a pinch of salt and oregano and set aside.
If the red sauce has cooled, heat it gently and incorporate the fried corn totopos.
To finish the Red Chilaquiles, serve a layer of totopos with sauce on each plate, sprinkle with a tablespoon of grated cheese, and place two fried eggs on top. Chilaquiles also taste great with chopped onion or a couple of tablespoons of sour cream.

Frequently Asked Questions (FAQ)
What are the best Mexican and Peruvian restaurants in Luxembourg
If you're looking for the best Mexican and Peruvian restaurants in Luxembourg, there are a few options to consider. For Mexican food in Luxembourg, Agave (Mexican restaurant & tequila bar)" offers a variety of dishes such as tacos, enchiladas, and burritos. "Mamacita" is also a popular spot for authentic Mexican cuisine.
For Peruvian food, "La Cusqueñita" or "Mad About Peru" are great choices with a menu featuring ceviche, lomo saltado, and other traditional Peruvian dishes. It's always recommended to make a reservation ahead of time, especially on weekends when these restaurants tend to be busy.
What are some popular dishes in Mexican and Peruvian cuisine that I should try
Mexican and Peruvian cuisines offer a wide range of delicious dishes, and there are several popular ones that you should try. In Mexican cuisine, some must-try dishes include tacos al pastor, chilaquiles, guacamole, mole, and burritos. On the other hand, Peruvian cuisine boasts dishes like ceviche, lomo saltado, ají de gallina, causa rellena, and anticuchos. These dishes are a great representation of the unique and diverse flavors that these cuisines have to offer and are sure to leave you wanting more.
Do the Mexican and Peruvian restaurants in Luxembourg offer vegetarian or vegan options
Yes, many Mexican and Peruvian restaurants in Luxembourg offer vegetarian and vegan options. In Mexican cuisine, popular vegetarian dishes include bean burritos, cheese enchiladas, and vegetarian fajitas. For vegans, there are often options to substitute cheese or sour cream with guacamole or salsa. In Peruvian cuisine, vegetarian options include quinoa and vegetable stews, vegetable ceviche, and stuffed peppers. It is always best to check with the restaurant directly or consult their menu to see what vegetarian and vegan options are available.
Can I find Mexican or Peruvian ingredients in grocery stores in Luxembourg
You can find some Mexican and Peruvian ingredients in grocery stores in Luxembourg. However, some ingredients are impossible to find in traditional stores, and for which you will have to go to specialized stores like
Mi Tierra Luxembourgo
. Additionally, some online stores like
Chilli Gourmet
,
Mex-Al
, or
Secretos del Maiz
also offer a wide variety of Mexican and Peruvian products that can be delivered directly to your door.
Sources: pablito.lu, mamacita.lu, www.facebook.com, coyote.de, www.gringos.lu, www.lacusquenita.lu, www.madaboutperu.lu, gotenbar.com, casino-luxembourg.lu, www.chilligourmet.com, www.mex-al.de, www.facebook.com, www.instagram.com, www.recetasgratis.net, www.recetasgratis.net, www.recetasgratis.net
We took photos from these sources: Pablito restaurant website Mamacita restaurant website Restaurant profile on TripAdvisor Coyote Café website Gringo's Facebook page La Cusqueñita Facebook page Mad About Peru Facebook page Restaurant profile on TripAdvisor Kay Creative Cuisine website
Copy link