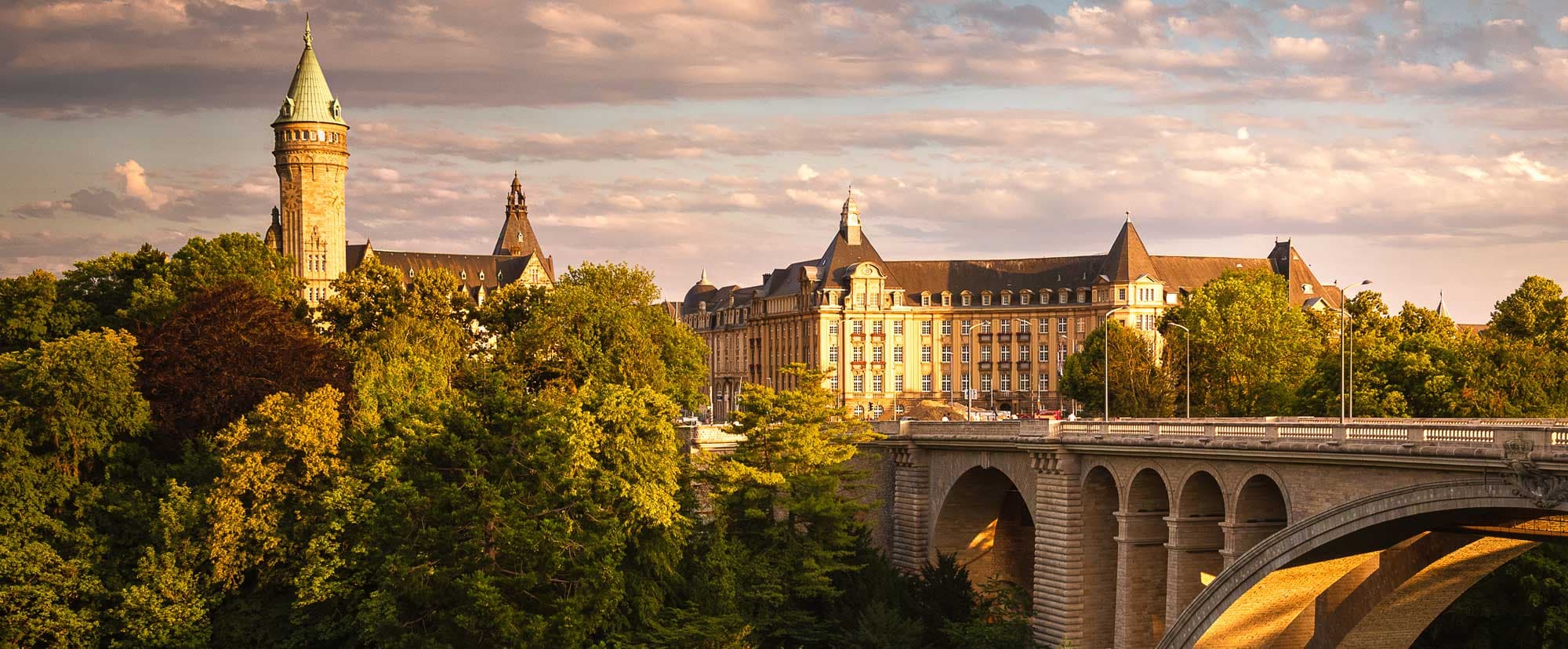 What documents does the spouse need to take
If you are moving to Luxembourg with your spouse, who is a highly qualified Blue Card worker, you need to assemble some documents too.
Essential documents
Recent criminal record certificate. This document is required in print with an apostille.
Notarized copy of your birth certificate with an apostille.
Valid international passport.
National passport and copies of the identification and registration pages.
All the documents listed above are necessary to request temporary authorization to stay and a visa. Besides these, it's strongly advised that you take other documents that might come in handy while living in Luxembourg.
Additional documents
You might need these papers to get a job in Luxembourg, enroll your kids in school, open a company, etc.
Income proof. Evidence of official payslips to your account. This document confirms the income. You can get it from your employer or tax office.
Certificates with an apostille and notarized translations in French/German (including WORD format) that you might need:
Birth certificate;
Marriage (and divorce, if applicable) certificates;
Certificate of name change (if applicable);
Death of a close relative certificate.
Education diplomas and certificates. You will need a sworn translator to adapt your papers into French or German. Education documents are sometimes provided with an apostille, where requested. Ask the translator to send a Word format translation by email, just in case.
A General Power of Attorney in the name of a close relative or trusted person. The person with such a document will have the authority to deal with urgent matters on your behalf: obtaining documents, paying bills, withdrawing money from the bank, and so on.
Unique number documents can be handy as a confirmation of the lawfulness of your finances and savings. For example, a tax identification number will allow you to track your tax payments. It also links your individual pension savings account.
Employment history slip or/and your labor contracts. These documents verify your relevant working experience, as well as the lawfulness of your finances.
Car drivers will need a Driving license and an International Driving Permit. According to Luxembourg law, you can drive for a year with your original license, but you must apply for a replacement immediately upon arrival. And IDP just makes it easier to rent a car or solve disputes on the roads in the Grand Duchy.

Frequently Asked Questions (FAQ)
Are the listed documents really necessary
There are 3 basically essential documents: a valid international passport, a notarized recent criminal record, and a sworn translated copy of your birth certificate. Other documents are recommended to have with you, but it's your call.
Which documents must be apostilled
All the personal documents must be verified by the local authorities, i.e. apostilled. This concerns your birth certificate, marriage certificates, change of name papers, as well as a criminal record.
Copy link