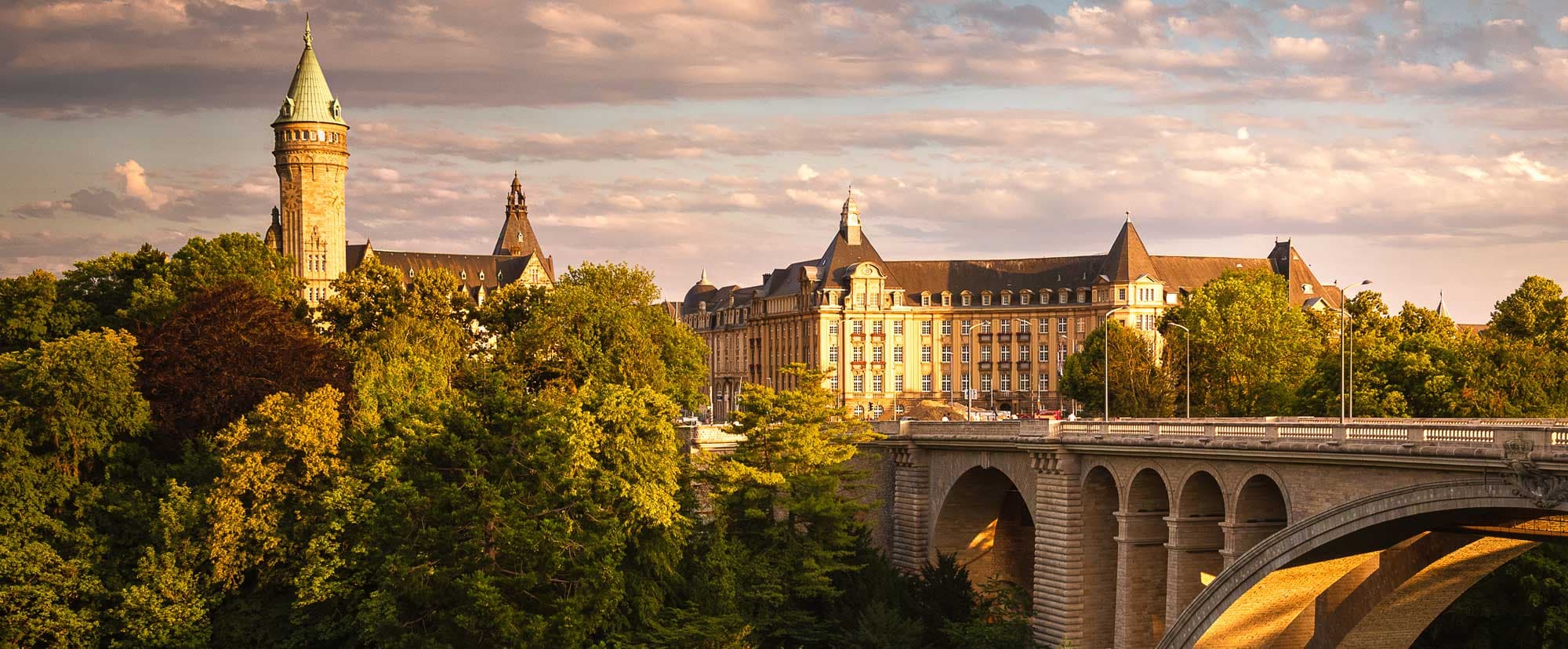 Yoga in Luxembourg: best studios, styles, and more
The spiritual practice of yoga originated in ancient India and traces back over 5,000 years to the Indus Valley civilization; the word itself means "union" in Sanskrit. Through yoga practice, combining asanas (postures), pranayama (breathwork), and meditation, people reach physical and spiritual development. As yoga spread worldwide, different schools emerged. In this article, we will observe the best studios in Luxembourg, and take a dive into what styles and schools are presented in the country.
What types of yoga there are
Yoga is a very popular activity in Luxembourg. Various yoga studios in Luxembourg offer classes of different styles and difficulty levels for all. No matter whether you're a beginner or an experienced practitioner, learning about the main styles of yoga can help you find the perfect practice to suit your goals and aspirations.
The top five popular styles of yoga that are available to everyone include Hatha, Vinyasa, Ashtanga, Iyengar, and Bikram, or Hot Yoga.
🧘🏻‍♀️ Hatha
Hatha yoga is the basis for other yoga styles. It focuses on balancing the body and mind through a combination of physical postures (asanas), breathing techniques (pranayama), and meditation. Hatha yoga classes are generally slow-paced, allowing you to focus on proper alignment and deep stretching.
🧘 Vinyasa
Often referred to as 'flow yoga', Vinyasa classes involve a series of poses that flow smoothly from one to the next. The focus in this style is on synchronizing the breath with each movement, creating a dance-like sequence.
🧘🏻‍♀️ Ashtanga
A more physically demanding and structured style of yoga, Ashtanga Yoga involves a series of dynamic and challenging movements combined with breathing. Ashtanga classes typically follow the same sequences each time, allowing students to gradually progress and self-discipline.
🧘 Iyengar
Iyengar yoga often uses props such as blocks, straps, and blankets to help achieve correct alignment in the poses. Because of the emphasis on body awareness and posture benefits, Iyengar yoga is accessible to practitioners of all levels.
If you are just starting your yoga journey, we recommend going to one of many yoga centers in Luxembourg or at least taking online classes with professionals, as mentoring is pretty important in spiritual practices.
Top five popular yoga studios in Luxembourg
There are many different schools and studios of yoga in Luxembourg, allowing individuals to find a practice that suits their individual needs. Whether you are looking for physical fitness, stress relief, or spiritual growth, our recommendations on studios will help you find the perfect practice.
La Source Centre de Yoga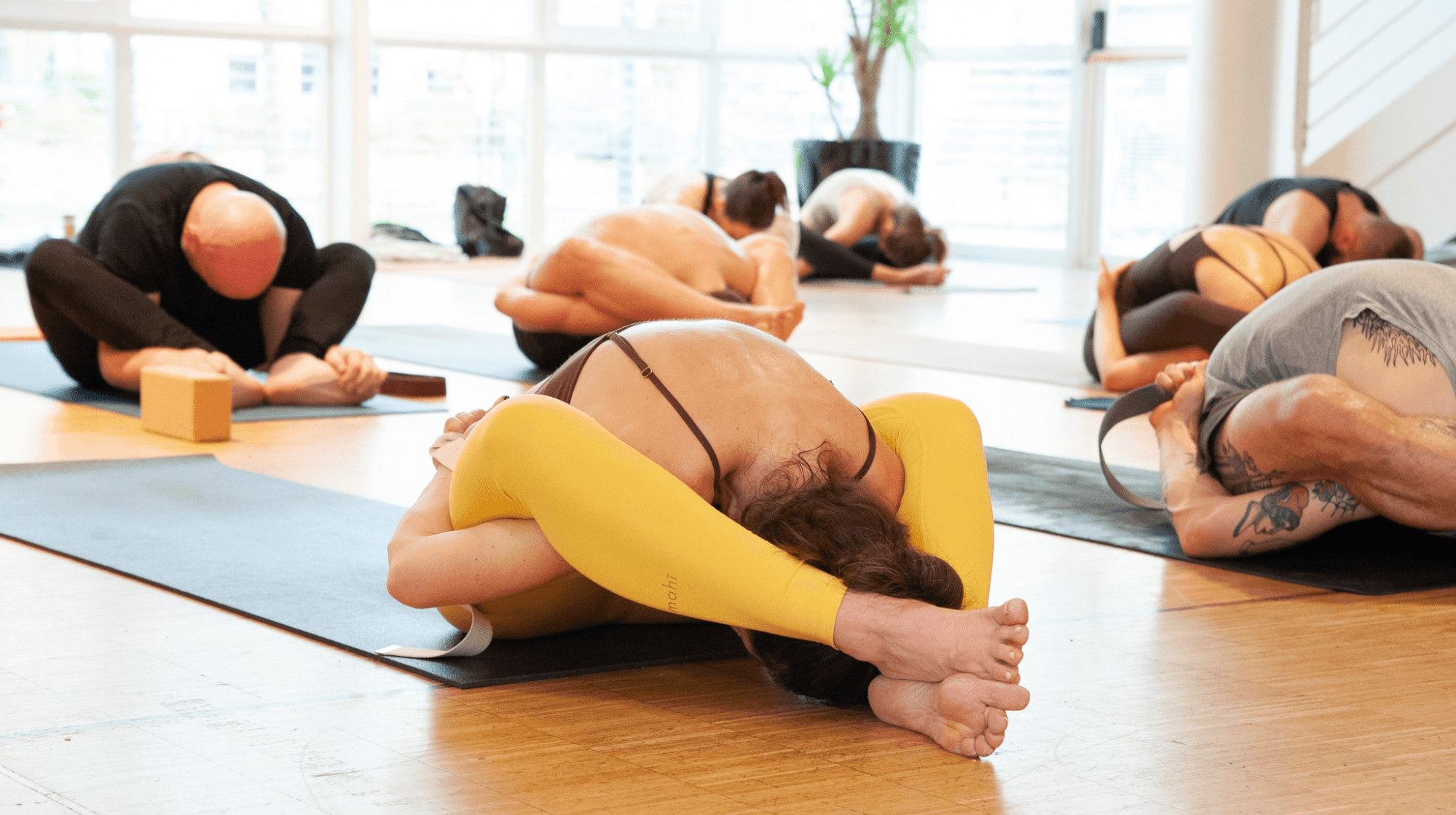 La Source is a house of yoga in Luxembourg and is one of the biggest studios, having 4 locations and an extensive number of teachers: there are 30 yoga masters mentoring students, including some guest masters from India and other countries. The studio has a term system and provides discounts based on the number of classes you attend: you can find a schedule for summer on their website.
The prices range from 15 to 26 euros for a class, lasting from one hour to two hours.
This center specializes in styles of Hatha yoga and guided meditation, as well as some special yoga, oriented on people with injuries, illnesses, and imbalances. Besides, there is an option for online classes with school teachers, that are streamed during the week.
The studio has a special program for teenagers for the summertime. It starts in July and welcomes people from 13 to 19 years old to introduce them to yoga with 3 classes per week. To participate, you need 90 euros and to register online.
Yoga Balance in Luxembourg Walferdange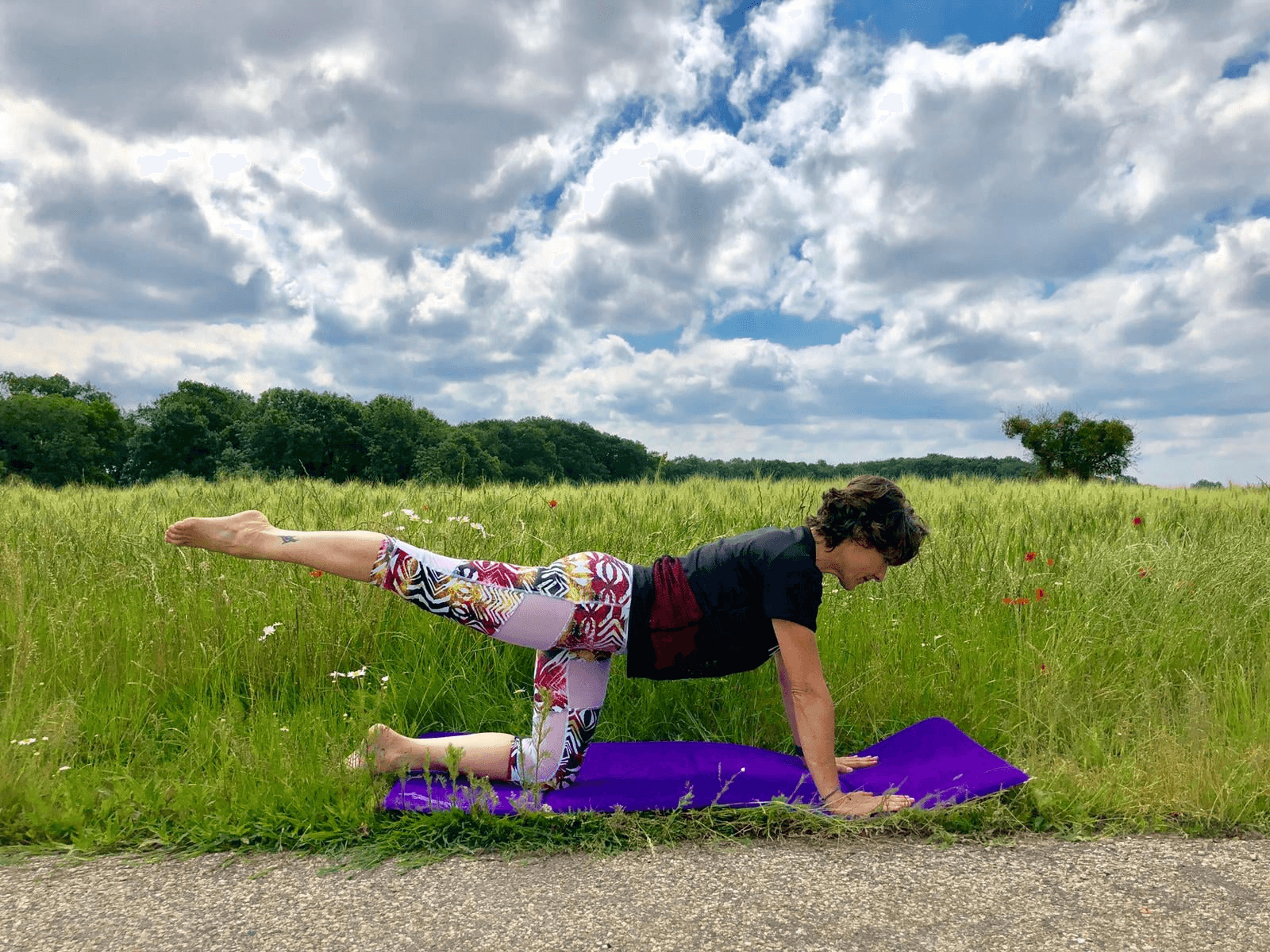 Yoga Balance Center in Luxembourg is a fun and relaxing place for those who like to experiment and enjoy the modern yoga culture. Here you will not only find professional mentors but also theme yoga parties for Halloween, pilates, kids programs, and even yoga retreats in other countries!
This yoga center also has a number of interesting workshops for those, who want to try something new: ice baths, theory classes, mantras, and deep relaxation techniques. The prices for workshops range from 25 to 120 euros.
Overall, prices here are based on subscriptions and commitment. Membership can not be purchased online, though, and you will need to visit the center yourself.
| | | | | | |
| --- | --- | --- | --- | --- | --- |
| Drop-in single class | First 3 classes | 4 classes monthly | 8 classes monthly | Unlimited yoga | Private class |
| 26,50 euros | 49 euros | 75-85 euros | 132-150 euros | 170-190 euros | 60-80 euros |
Urban Leaf studio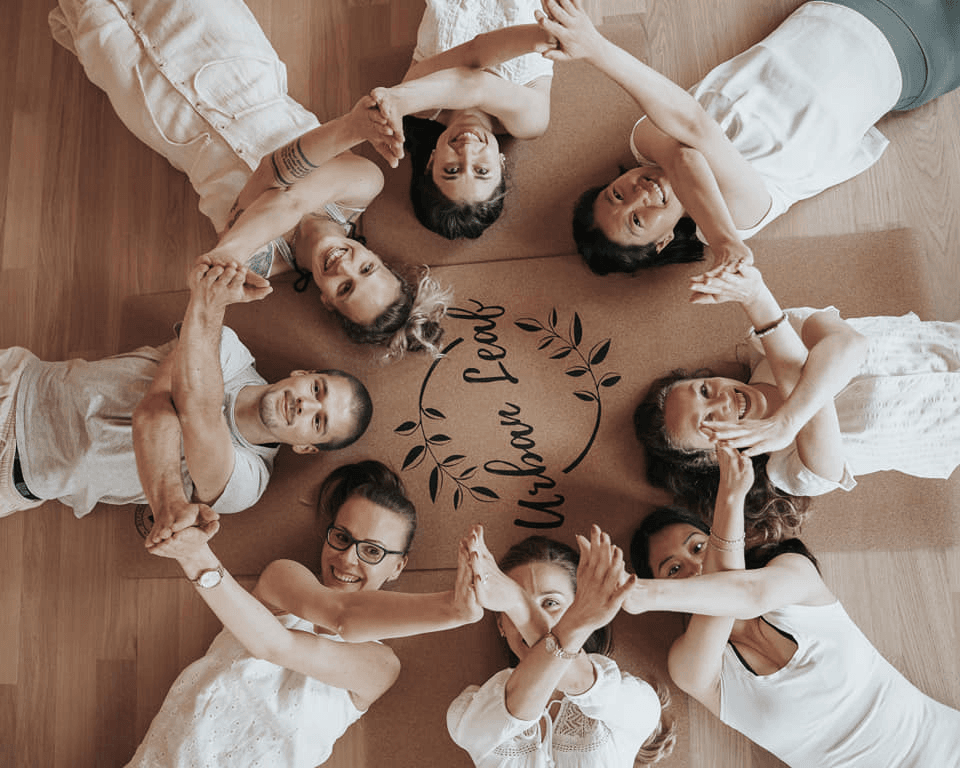 Urban Leaf is a boutique yoga studio located in the center of Luxembourg City. The emphasis is made on community building and enriching people with traditional knowledge of yoga and spiritual natural practices. They offer a range of yoga classes for all levels and styles, such as
Ashtanga yoga,
Vinyasa yoga,
Yin yoga,
Prenatal yoga.
They also have meditation and mindfulness sessions. Urban Leaf has a cozy and intimate atmosphere, where you can relax and recharge your energy. A wellness area will let you enjoy massages, facials, and other treatments. The studio is open Monday to Friday from 8 a.m. to 8 p.m., and on Saturday from 9 a.m. to 1 p.m.
Besides classes of yoga, the center offers traditional massages, Thai, Chi Nei Tsang, Tok Sen, and others. The prices for massages and classes can be found in the table below.
| | | | | |
| --- | --- | --- | --- | --- |
| Massage (1 hour) | Single class | 10 classes card | Monthly Unlimited | Yearly unlimited |
| 75 euros | 25 euros | 200 euros | 150 euros | 1,200 euros |
Yoga Loft in Luxembourg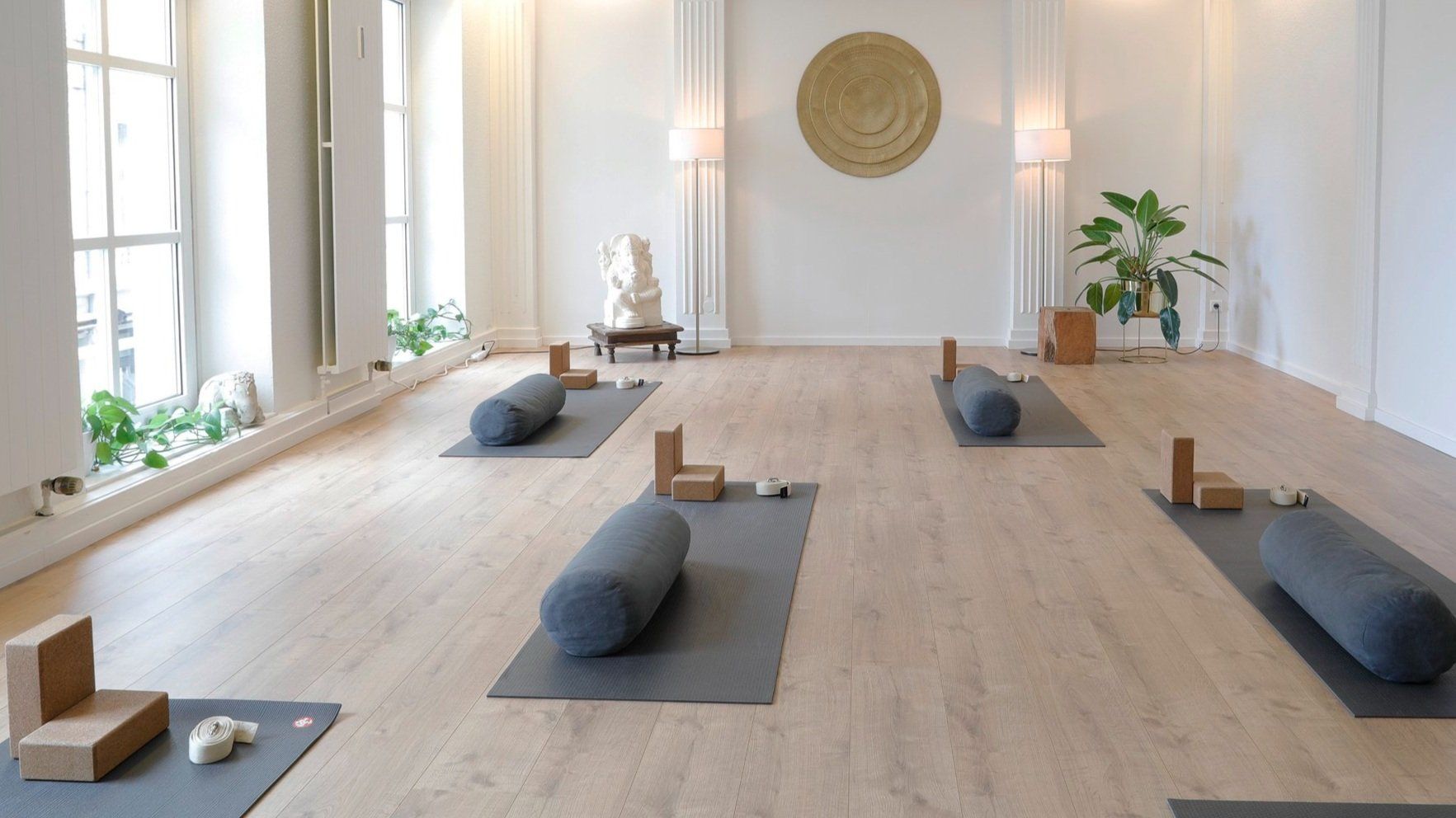 Yoga studio offers more than 100 classes per week in different styles and levels of yoga, such as vinyasa, hatha, yin, ashtanga, prenatal, postnatal, and yoga for kids and teens. They have five studio locations in Luxembourg, as well as outdoor and online classes.
This center can definitely be named one of the biggest in the Grand Duchy. Their mission is to provide a space for students to learn about the ancient systems of yoga.
They also have a hot yoga studio called Tropics, where they offer classes in a heated environment.
| | | | | |
| --- | --- | --- | --- | --- |
| Massage (1 hour) | Single class | 10 classes card | Monthly Unlimited | Yearly unlimited |
| 75 euros | 25 euros | 200 euros | 150 euros | 1,200 euros |
Ashtanga Yoga Center in Luxembourg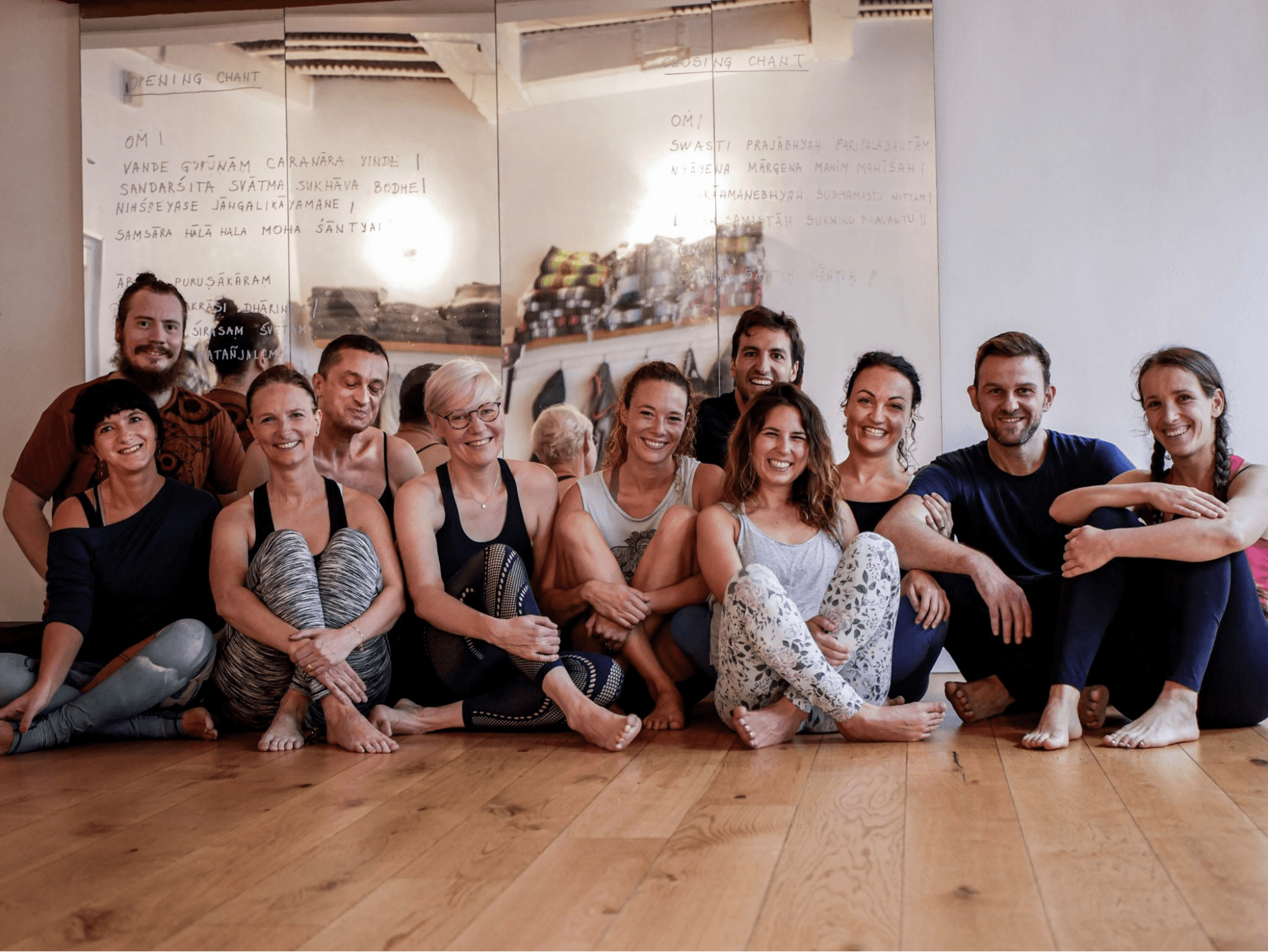 Ashtanga Yoga is a dedicated yoga studio specializing in the Ashtanga yoga method, as the name implies. This dynamic and challenging style of yoga involves synchronizing breath with movement through a series of postures. Classes for beginners, intermediate practitioners, and advanced students are available at Ashtanga Yoga Center.
This studio has special Mysore-style classes: each student is offered their own yoga routine to practice at their own pace with the guidance of a teacher.
Ashtanga Yoga has different tariffs, based on your needs, and also offers wellness services for more or less the usual price. You can see the details on the website or in the table below:
| | | | | |
| --- | --- | --- | --- | --- |
| Massage (1 hour) | Single class | 10 classes card | Monthly Unlimited | Yearly unlimited |
| 75 euros | 20 euros | 170 euros | 120 euros | 1,000 euros |
Yoga for the pregnant women in Luxembourg
A great way to stay healthy and self-care during pregnancy is yoga. It can help you cope with the physical and emotional changes that come with this special time. Yoga can also prepare the body and mind for labor and delivery by strengthening your muscles, improving your flexibility, and enhancing your breathing.
However, not all yoga poses are suitable for pregnant women, so it is important to consult your doctor before starting any yoga practice. You should also look for prenatal yoga classes in Luxembourg that are designed specifically for pregnant women. We can help you with this.
Heart Centre Yoga for prenatal yoga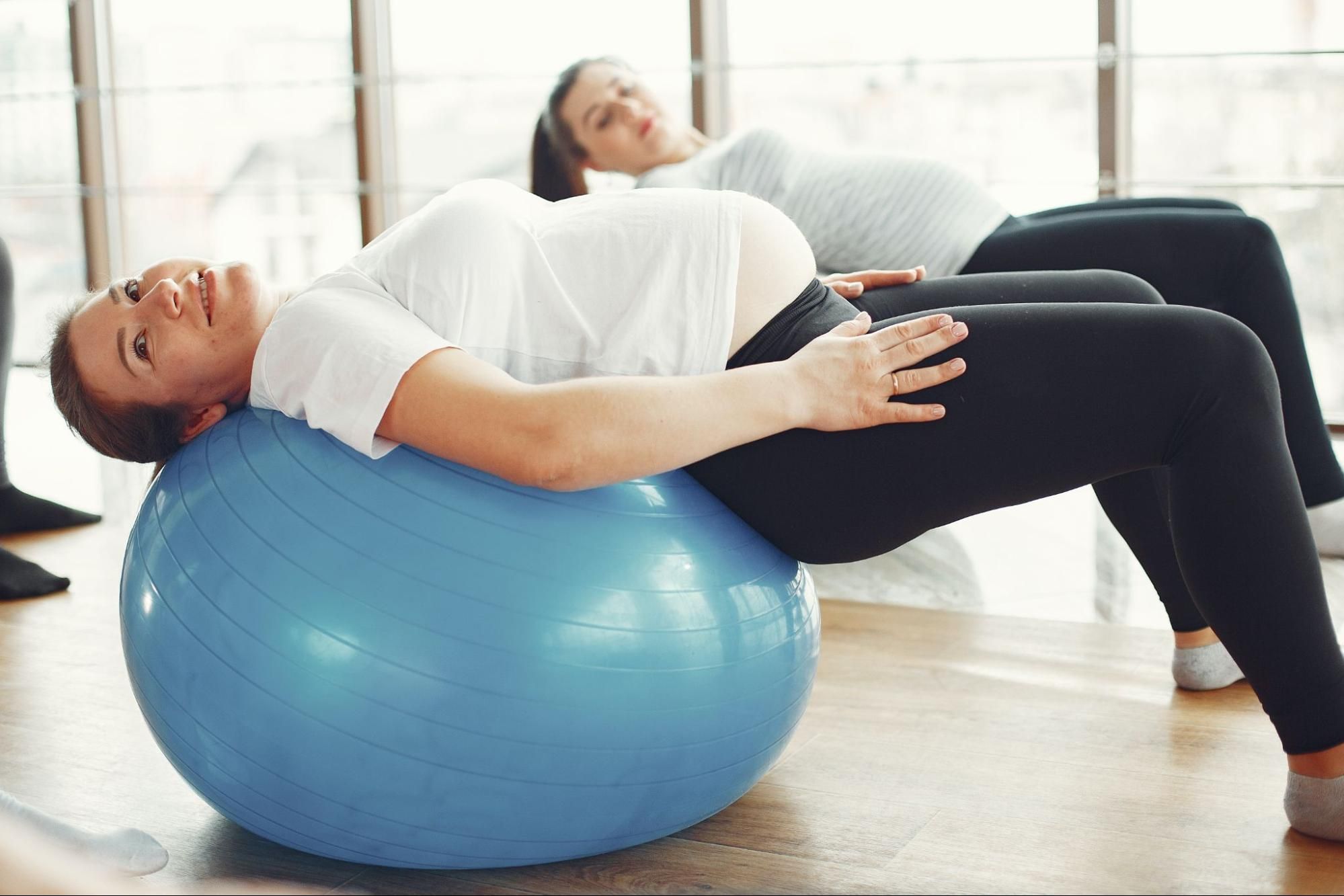 Heart Centre Yoga is a holistic yoga studio that offers yoga classes for all levels and needs, such as hatha yoga, vinyasa flow, yin yoga, restorative yoga, and meditation. They specialize in prenatal, postnatal, and pregnancy yoga in Luxembourg, courses that are tailored to the needs of pregnant and new mothers.
This yoga studio has a warm and welcoming atmosphere with a wellness area for relaxation. Prices for classes are as follows:
| | | | |
| --- | --- | --- | --- |
| Single class | 10 classes card | Monthly Unlimited | Yearly unlimited |
| 20 euros | 170 euros | 120 euros | 1,000 euros |
Non-ordinary yoga
If you are looking for something different and fun to spice up your yoga practice, you might want to try some non-ordinary yoga styles. These are yoga classes and workshops in the country that involve some unusual or creative elements, such as hammocks, heat, or music.
Here we will take a look at some examples of non-ordinary practices that you can find in yoga studios around Luxembourg. You don't have to master the usual ways to do yoga in order to try something extraordinary!
AeroYoga: 'fly' yoga in hammocks in Luxembourg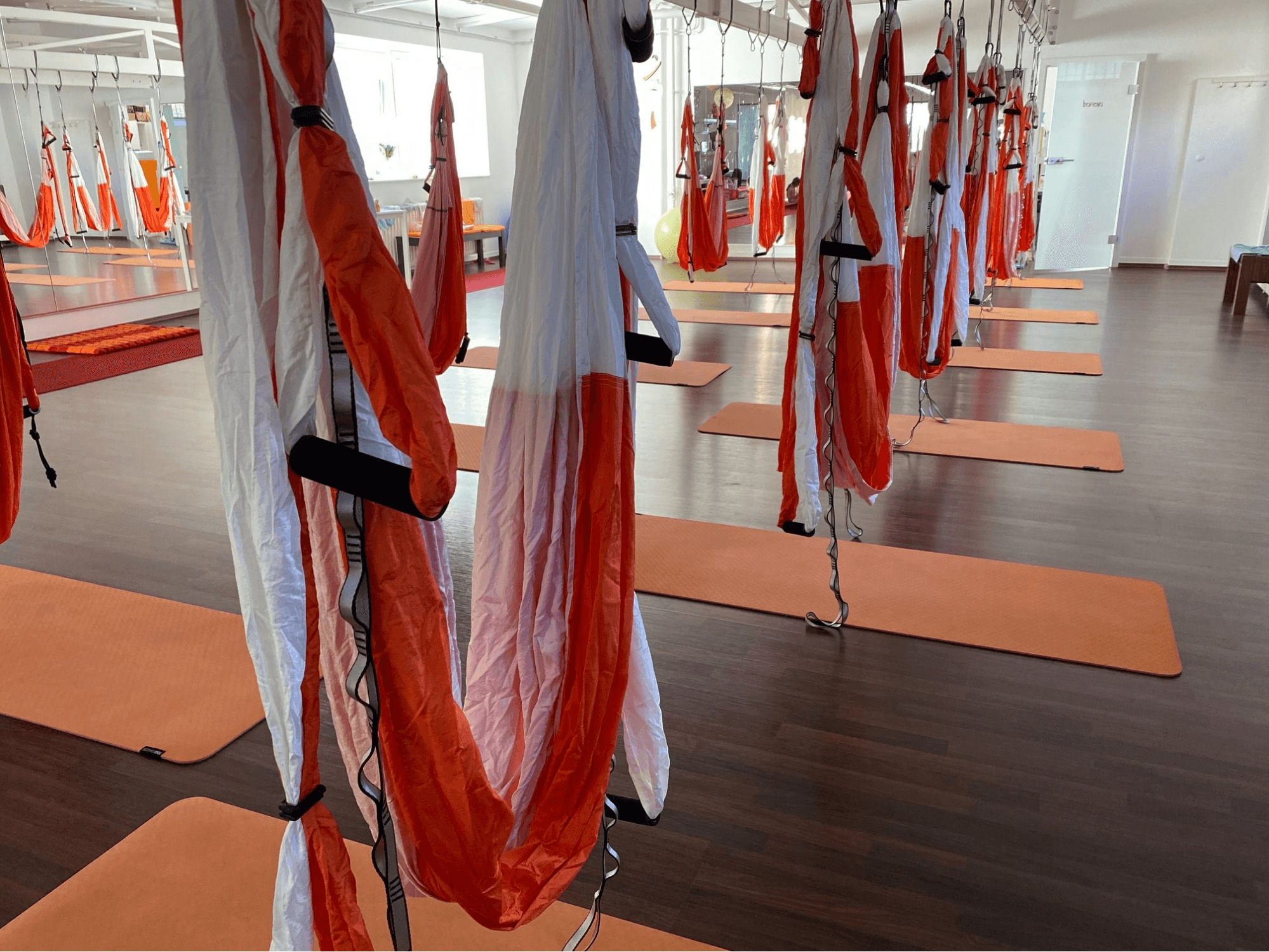 Fly yoga is a unique yoga style that combines traditional yoga poses with acrobatics and dance techniques. During the class, you will use a hammock that is suspended from the ceiling to support your body weight and perform various poses in the air. This yoga style can help you improve your balance, flexibility, strength, and coordination. It can also relieve stress, tension, and back pain.
Yoga in hammocks is suitable for all levels and ages, as you can adjust the height and intensity of the hammock according to your needs. There is a special studio in Luxembourg — AeroYoga — that offers classes for beginners, intermediate, and advanced practitioners, as well as workshops and private training.
This style is getting more and more popular, especially as it gives deeper relaxation when using hammocks: the comfortability of the textile allows longer sitting and keeping of the asanas even if you do not have the best physical stamina. Prices for classes are slightly higher, but you don't need to buy a mat at least!
| | | | |
| --- | --- | --- | --- |
| Single Class | 10- Class Card | Monthly Unlimited | Yearly Unlimited |
| 25 euros | 200 euros | 150 euros | 1200 euros |
Outdoors yoga with Yoga Loft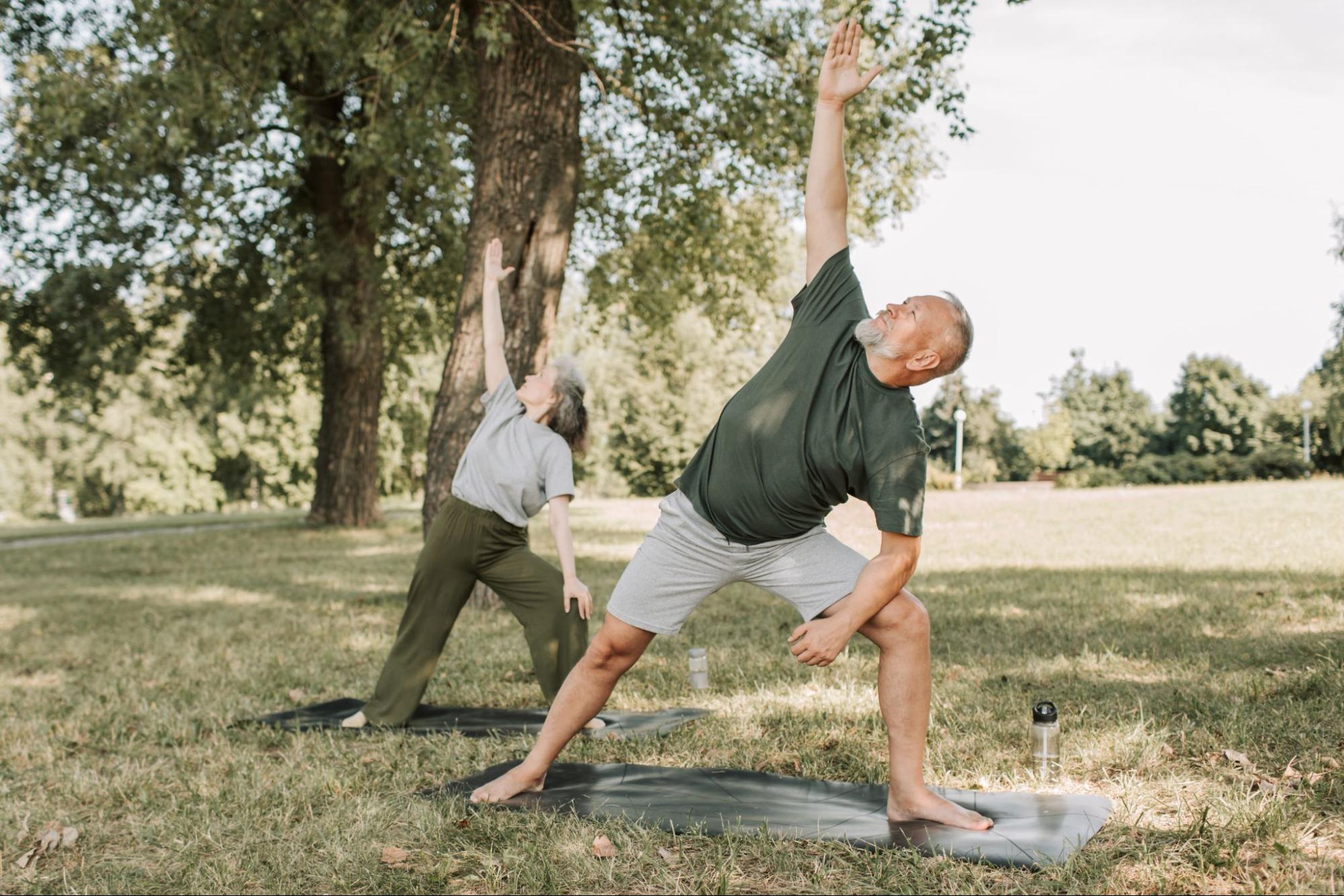 Outdoors yoga is a yoga style that takes place in natural settings, such as parks, gardens, or forests, and there are plenty of them in the Grand Duchy. Outside practice is a chance to breathe fresh air and enjoy the beauty of the surroundings.
The studio of Yoga Loft, which we mentioned before, offers outdoor classes in Merl Park. They are held almost every day, even two times a day sometimes.
Besides some time-to-time gatherings that we usually announce in our Events section on the website, nature yoga practices are offered by Yoga Loft during the summer — from June to September.
| | | | |
| --- | --- | --- | --- |
| Single Class | 10-Class Card | Monthly Unlimited | Yearly Unlimited |
| 22 euros | 160 euros | 200 euros | 1,800 euros |
Hot yoga with BYLU in Luxembourg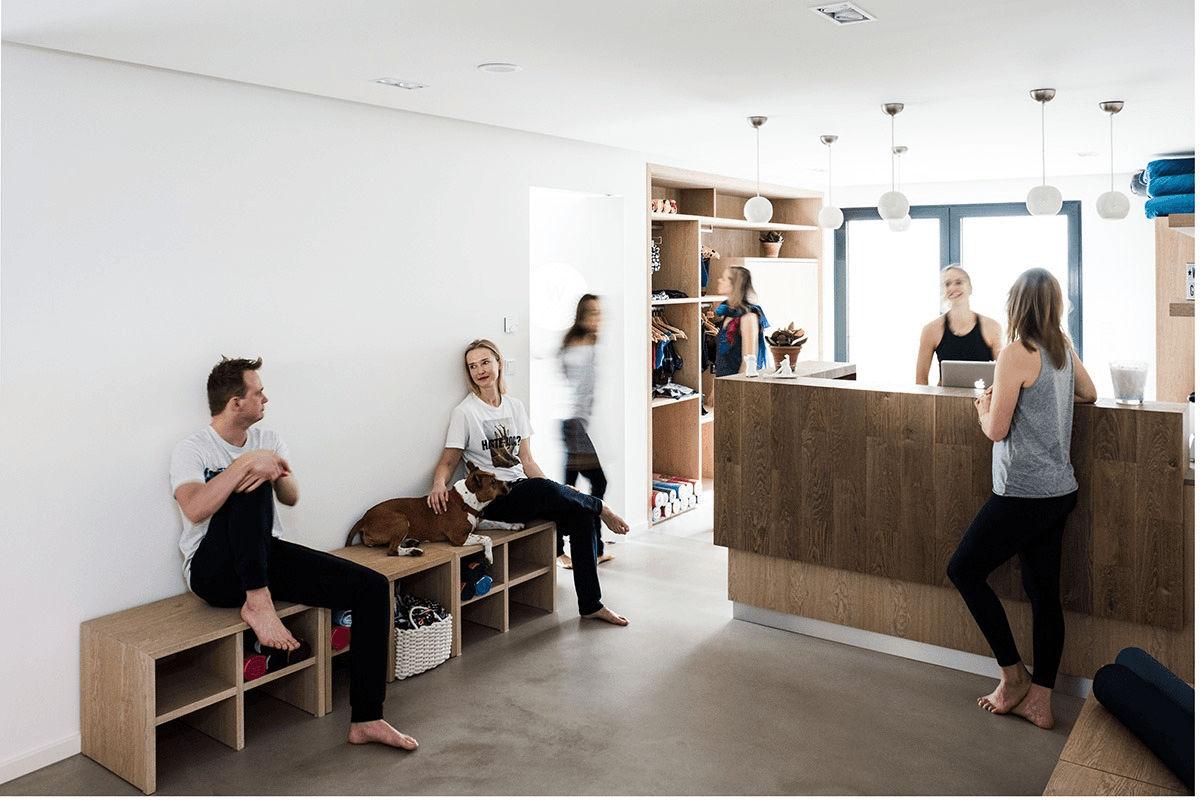 A BYLU hot yoga in Luxembourg is a special studio, one of a kind in the country. It offers a special style of yoga, that is practiced in a high-temperature environment.
There are two types of classes it usually offers: traditional hot Bikram yoga and special Hot Vinyasa Flow. Bikram yoga consists of 26 poses and two breathing exercises that are performed in a specific sequence. While Hot Vinyasa Flow is a more dynamic and creative style that involves linking breath with movement and more movement overall.
Looking for a life-changing present? The studio offers gift cards for any amount from 50 euros. This is accurately the price for two-week access to unlimited classes for first-time students.
| | | | |
| --- | --- | --- | --- |
| Single Class | Two weeks unlimited | Monthly Unlimited | 20 classes card |
| 25 euros | 90 euros | 160 euros | 380 euros |
Yoga for kids with Petit Om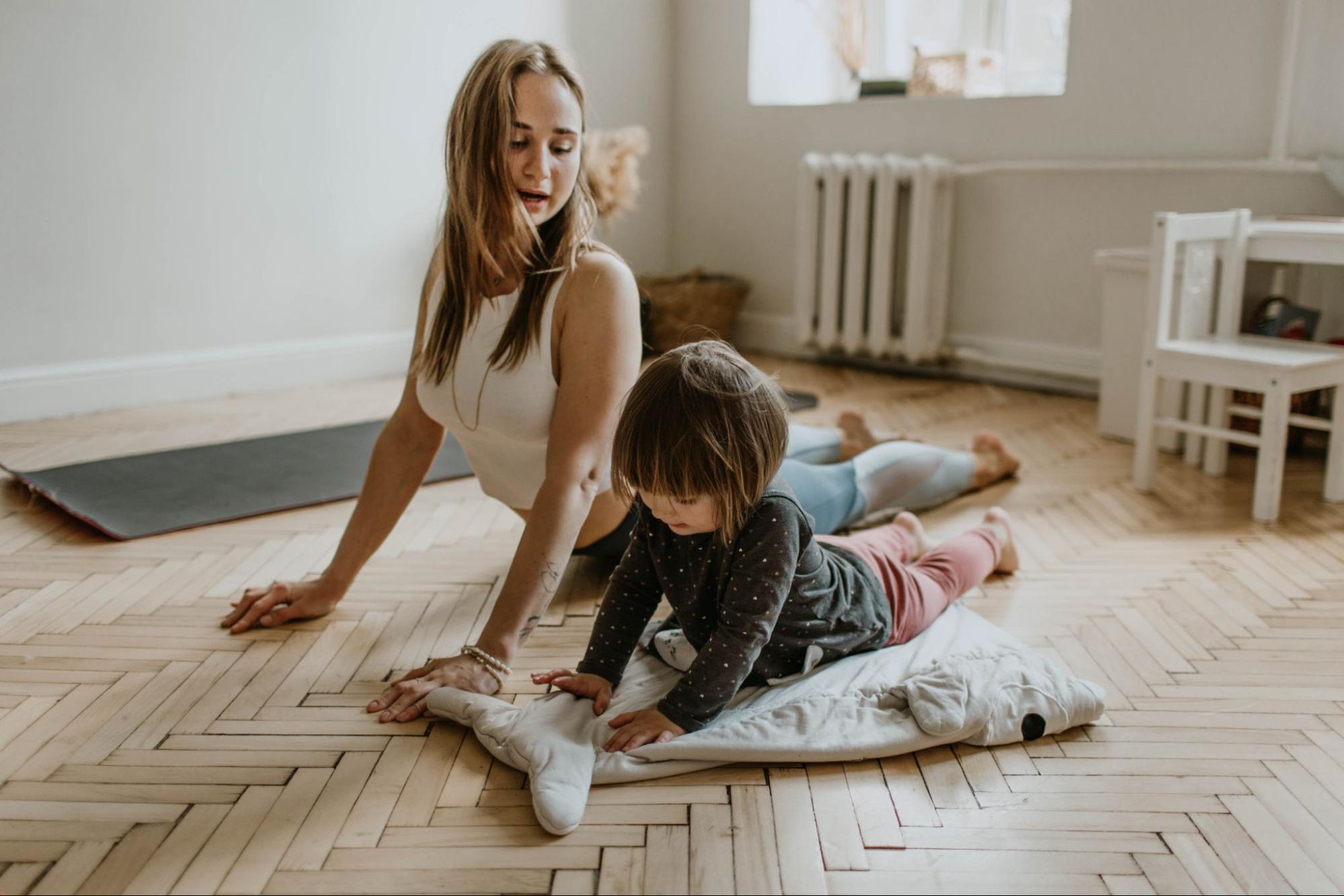 There are several courses of yoga in Luxembourg designed for children aged from 3 to 12 years old. Yoga can help kids develop their physical, mental, and emotional skills. It can also foster their creativity, imagination, and self-confidence.
Petit Om, a program that is part of Yoga Loft, offers classes of yoga for children in the Grand Duchy. They have classes for different age groups, such as Mini Om (3-5 years), Midi Om (6-8 years), and Maxi Om (9-12 years).
They also have family classes where parents can join their kids for some fun and bonding, or prenatal yoga classes for moms to start practicing with children even before birth.
The prices are based on membership: a single class will cost you 15 euros, and a card for 10 classes – 120 euros. The studio of Petit Om works Monday to Friday from 3:30 p.m. to 6:30 p.m.

Frequently Asked Questions (FAQ)
Is yoga popular and widely practiced in Luxembourg
There are many styles of yoga offered in Luxembourg, and, as in the rest of the world, it is pretty popular among people. There are around 20 studios that teach different styles of yoga, from traditional Hatha to yoga in hammocks and hot rooms. If you plan to practice it in the Grand Duchy, you will definitely find a lot of possibilities to do so.
It is pretty usual to meet a yoga class in the park, we announce them regularly, and if you prefer to have a class inside with a personal teacher, it is possible too.
How much does it cost to attend yoga classes or courses in Luxembourg
Prices for yoga classes and courses in Luxembourg vary depending on the studio and type of class, but in general a single yoga class (so-called drop-in lesson) will cost you between 15 and 25 euros. If you want to try this new activity without commitment to a particular studio, you can find 10-classes passes for the price between 120 and 200 euros.
If you are regular in yoga studios you can buy unlimited monthly or even yearly memberships: they cost between 100 and 150 euros for a month, and 800 to 1200 euros for a year of yoga classes.
Yoga studios often offer discounts for students, seniors, and families. Some studios also have promotional offers to check out.
What is a yoga retreat
A retreat is a specialized holiday or vacation that focuses on the practice of yoga and seeks to provide a quiet and peaceful environment for participants to focus on the practice of yoga and meditation. Typically it is held in a secluded or natural setting such as a retreat center, ashram, or resort, away from the distractions of everyday life.
During a yoga retreat, participants engage in a variety of yoga-centered activities, including yoga classes, meditation sessions, pranayama (breathing exercises), chanting, and discussions on yogic philosophy. It can last for a few days or weeks, depending on the setting, and cost from 200 euros to 500 euros a week.
Sources: www.yogaloft.lu, www.hotyoga.lu, yogabalance.lu, ashtangayoga.lu, heartcentreyoga.com
We took photos from these sources: La Source Centre Facebook Page YogaBalance Facebook page Urban Leafe Facebook page Yoga Loft website Ashanga Yoga website Gustavo Fring for Pexels Aeroyoga Facebook page Vlada Karpovic for Pexels BYLU Hot Yoga studio Facebook page Valeria Ushakova for Pexels
Copy link