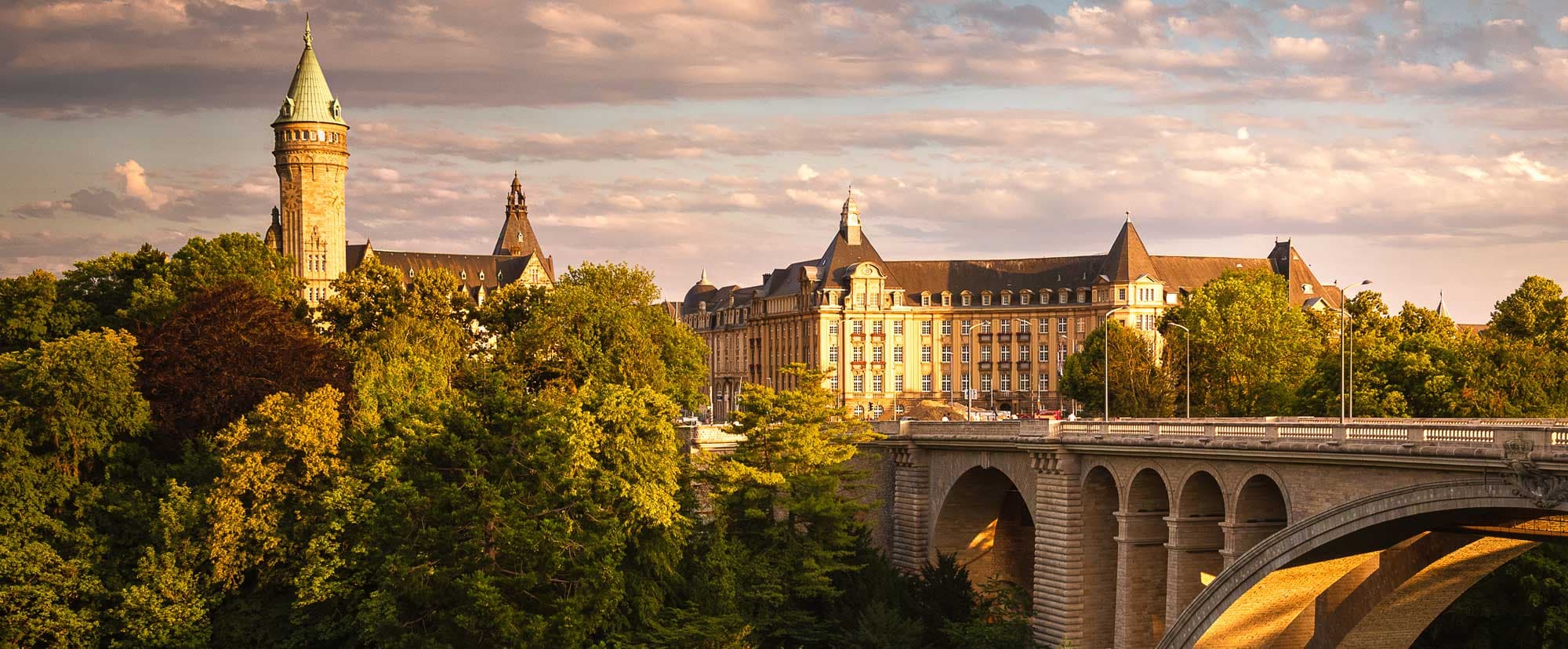 Women's health: how to get an appointment with gynecologist in Luxembourg
Taking care of women's health is an essential aspect of overall well-being. Regular check-ups and consultations with a gynecologist are crucial for maintaining reproductive health, addressing concerns, and receiving necessary medical guidance.
In Luxembourg, women have access to a comprehensive healthcare system that includes gynecological services. Luxembourg ranks 10th in the European Union in terms of health on the 2020 Gender Equality Index with a score of 89.5 out of 100.
With this article, we will look at how to visit a gynecologist and how healthcare for women works in the country. Also look out for the list at the end of the article, where we collected a few best-rated doctors in the country.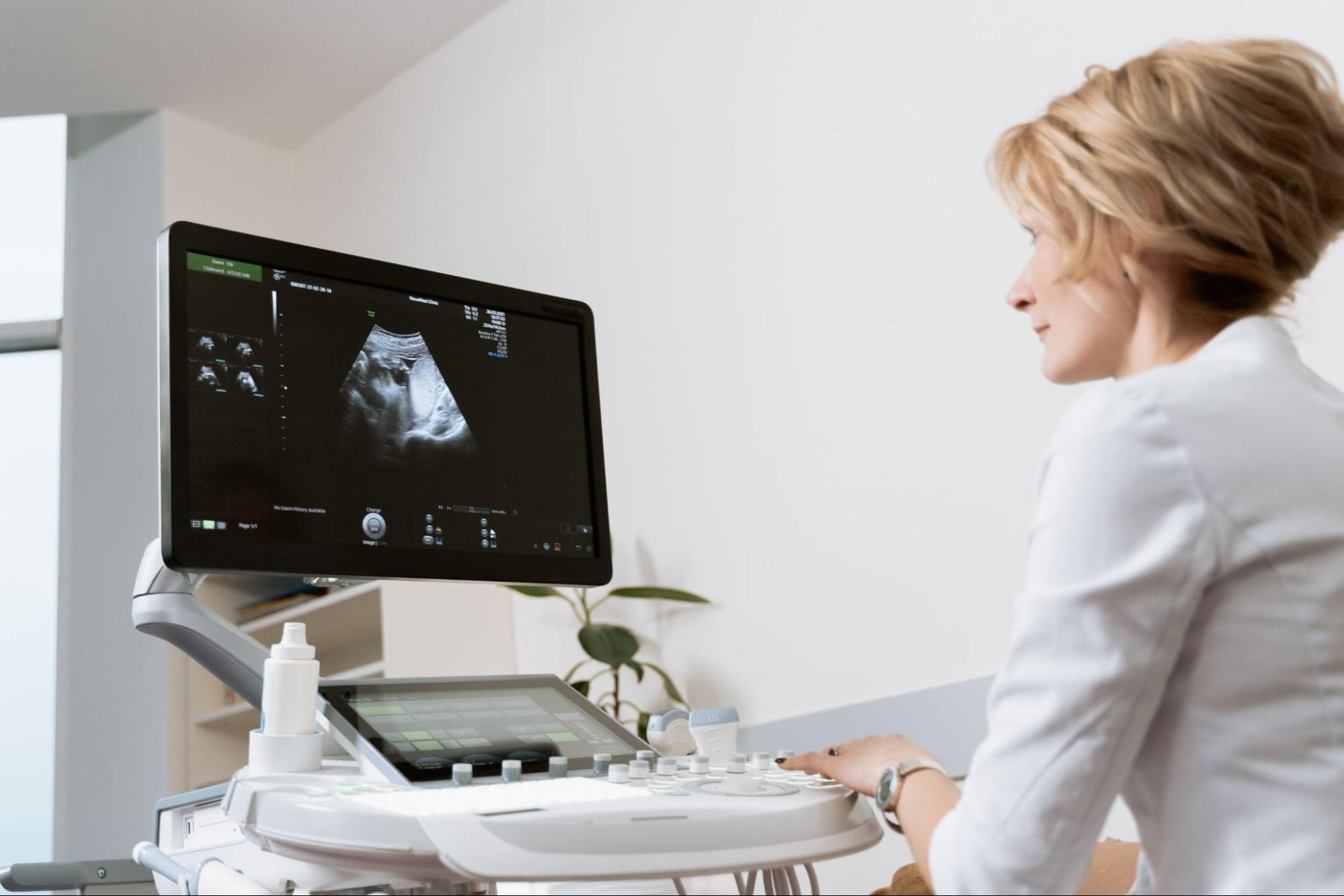 When you need help from a gynecologist
When it comes to women's health, there are times when seeking the help of a gynecologist becomes necessary. Whether it's for annual check-ups, reproductive health concerns, family planning, pregnancy, or menopause, a gynecologist can provide specialized care and address any of your concerns.
📅 Annual check-ups
It is recommended that all women have an annual gynecological exam, even if they are healthy and have no symptoms. During this exam, your gynecologist will perform a pelvic exam, Pap test, and breast exam. These exams can help to detect early signs of cancer and other health problems.
💊 Birth control and contraception
Most birth control methods require a prescription. With your gynecologist, you need to figure out what type of birth control or contraception is right for you and what side effects it can cause.
🤰🏼 Pregnancy
A gynecologist can help you assess your fertility, identify any potential problems, and recommend treatment options. They can also provide you with information about how to increase your chances of getting pregnant. A gynecologist can provide you with prenatal care, which includes regular checkups and ultrasounds to monitor your pregnancy and the health of your baby. They can also answer any questions you have about pregnancy and childbirth.
👶🏻 Childbirth
A gynecologist can deliver your baby and provide care during and after childbirth. Also, it is important to attend a postpartum checkup 6 to 8 weeks after childbirth to check your health and make sure you are recovering well.
Are gynecologist services covered with health insurance in Luxembourg
Almost all residents of Luxembourg are covered by Caisse Nationale de Santé (CNS) insurance system. The CNS provides basic health coverage, such as doctor visits, hospital stays, prescribed medication, and dental and vision care.
The CNS covers the cost of gynecologist visits, including consultations, examinations, and treatments. The amount of coverage depends on the type of service and the provider.
For example, the CNS covers 100% of the cost of consultations and 88% of the cost of examinations and treatments with a gynecologist who is a member of the CNS network. If you see a gynecologist who is not a member of the CNS network, you will be responsible for paying the full cost of the visit.
If you are not a resident of Luxembourg, you can register with a private health insurance provider. Be sure to confirm that gynecology care is included in the services provided.
How to find a good gynecologist in Luxembourg
As it was said earlier if you have CNS insurance, it's better to choose a specialist who is a member of the CNS network. Except in case of emergency, you are free to choose any health care provider you want. You can also consult a specialist without a transfer/prescription from a general practitioner.
Doctena Luxembourg – is a digital healthcare platform that allows patients to find and book appointments with doctors, dentists, and other healthcare providers in Luxembourg. The platform is available in French, German, and English. You can filter specialists by language, distance, and availability and book an appointment right away.
There are also two directories, Yellow Pages and Editus, where you can find gynecology specialists in your area.
If you are still having trouble finding a doctor or you're not sure if the doctor you've found is trustworthy – check out College Medical. It is an association of medical professionals in Luxembourg and registration there is mandatory for all certified specialists.
When it comes to medical professionals and especially gynecologists a lot of people hesitate and struggle with finding the right one. Sometimes it's better to ask for recommendations from friends and close ones or a primary medical professional.
Public and private gynecologists in Luxembourg
In Luxembourg, you can choose between public and private specialists.
Public gynecologists in Luxembourg
They typically work in public hospitals or public health centers. These gynecologists may be a good option for people who are looking for affordable care or who have a limited budget. Public gynecologists offer all types of examinations and procedures, though it can take a lot of time to book an appointment.
Private gynecologists in Luxembourg
They typically work in private clinics or in their own offices. Private gynecologists may be a good option for people who want more personalized care or who have specific needs or concerns. They may also be a good option for people who want to avoid the long wait times that can sometimes be associated with public healthcare.
What kind of help a gynecologist can provide in Luxembourg
Gynecologists can provide different kinds of services surrounding women's healthcare. And if routine care services can be provided by most doctors, when it comes to some urgent care or more complex procedures or diagnosis, you will need to pay attention to the qualifications of the professional you choose.
Routine care
Gynecological services in Luxembourg range from routine examinations to complex surgeries. Here are just a few of the most common services offered by gynecologists in the Grand Duchy:
Consultations – you can discuss any health concerns with your gynecologist.
An examination is a necessary part of gynecology visits. It can be used to screen for diseases, diagnose problems, and provide preventive care.
Pap test – is a screening test for cervical cancer. It checks for abnormal cells on the cervix, the opening to the uterus.
Colposcopy – a procedure used to examine the cervix, vagina, and vulva for abnormal tissue. It is usually performed by a gynecologist or other healthcare provider.
Laparoscopy – a minimally invasive surgical procedure that allows a surgeon to see inside the abdomen and pelvis.
Urgent care
You should always look out for symptoms of serious health problems. Here's a list of conditions that require urgent medical care:
Pelvic pain – can be caused by a variety of things, such as a urinary tract infection (UTI), ovarian cyst, or pelvic inflammatory disease (PID).
Abnormal vaginal bleeding – can be caused by a variety of things, such as a miscarriage, pregnancy complication, or hormonal imbalance.
Vaginal discharge – can be caused by a variety of things, such as a yeast infection, bacterial vaginosis, or sexually transmitted infection (STI).
Pregnancy complications – can include things like spotting, cramping, or preterm labor.
Sexually transmitted infections (STIs). If you think you may have an STI, it is important to see a gynecologist as soon as possible. STIs can cause serious health problems if they are not treated.
If you need urgent care, contact your health provider directly or dial 112.
Visiting a gynecologist in Luxembourg
To make an appointment with a gynecologist in Luxembourg, follow these steps:
Find CNS-accredited gynecologists practicing in Luxembourg. You can use Doctena Luxembourg or Editus to find a doctor and you should contact CNS to check if they are accredited.
Check if your health insurance covers gynecologist visits and if your private insurer has a list of preferred providers. This will narrow down your choices and provide coverage for your appointment.
Call the clinic or office after you have chosen a gynecologist. Find out about availability and any specific requirements for new patients. Or check availability and book an appointment using the Doctena Luxembourg website.
Provide all necessary information when making an appointment. Usually, you have to provide your full name, phone number, and date of birth, and they may also ask for information about your problem and/or medical history. This information will help the gynecologist better understand what your problem is and how to conduct the first exam.
Make sure your visit is covered by insurance: Ask the clinic or office staff if they accept your insurance plan. Ask about any extra charges.
Find out what documents you need to provide for your first visit. You will need a CNS card and passport, your health record if you have one and your medication list if you are currently prescribed anything. You can also ask if any special preparation is required for your visit.
Choose a suitable time: agree on the date and time of your appointment with the clinic staff. Be sure to confirm the appointment details: date, time, place, name of your specialist, documents you need to take with you and location.
Come to the clinic 10-15 minutes early on the appointed day. Bring all necessary documents, such as your insurance card, ID card, your health record and a list of medications you are currently taking.
The process for making an appointment with a gynecologist may vary slightly from clinic to clinic, so check to see if there are any special requirements.
Prices for typical gynecology services in Luxembourg
The cost of gynecological services in Luxembourg can vary greatly depending on the procedure itself, the specialist you are treated by, and whether you have insurance.
The price of a gynecologist visit is usually the combined price of several procedures. It will be reimbursed if you are covered by health insurance.
| | |
| --- | --- |
| Service | Approximate price |
| Consultation | 50-100 euros |
| Examination | 50-100 euros |
| Pap test | 25-50 euros |
| Colposcopy | 100-150 euros |
| Hysteroscopy | 200-300 euros |
| Laparoscopy | 300-500 euros |
| Vaginal ultrasound | 50-100 euros |
Best gynecological clinics and gynecologists in Luxembourg
When choosing a specialist, you can orient on the reviews and opinions of other patients. Of course, whether you like the doctor or not is a matter of personal choice.
We have collected a few places and doctor's offices you can visit in case you need care. There are two multifunction clinics, that offer different services in one place:
Working hours: Monday through Friday 8 a.m. – 6 p.m.
Adress: 121A Rte d'Arlon, 1150 Belair Luxembourg
Phone: +352 45 46 30 1
Language: English, French, German, Italian
Website: https://gynecologie-obstetrique.lu/
Working hours: Monday through Friday 9 a.m. – 5:30 p.m.
Address: 74 Av. de la Faiencerie, 1510 Limpertsberg Luxembourg
Language: English, French, German
Website: http://www.ginter.lu/
Besides clinics, there are a lot of doctors, who work at their own offices. We chose some of the best-reviewed professional gynecologists from Doctena and listed them here:
| | | | |
| --- | --- | --- | --- |
| Doctor | Address | Languages | Contact information |
| Dr. Jorge Arrazola | 9 Rue Pierre Federspiel, 1512 Rollengergronn-Belair-Nord Luxembourg | English, French, Italian, Portuguese, Spanish | Phone: +3522451811 |
| Dr. Caré Gilles Paul | 1 Rue des Glacis, 1628 Limpertsberg Luxembourg | French | Phone: +352691738291 |
| Dr. Kuhn-Beck Fanny | 1 Rue de Machault, 2111 Märel Luxembourg | English, French | Phone: +35226389646 |
| Dr. Ghomari Nacima Achour | 50, rue de Luxembourg, L-8077 Bertrange | English, Arabic, French | Phone: +35226310233 |
| Dr. Nardai Peter | 121 A Rte d'Arlon, 1150 Belair Luxembourg | English, French, Hungarian, Luxembourgish | Phone: +3524546301 |
| Dr. Jacoby Dan | 179 Rue de Luxembourg, 4222 Esch-sur-Alzette, Luxembourg | French | Phone: +352546855 |
| Dr. Muller Stéphane | 21 Rue Bourschterbach, 9018 Warken Ettelbruck, Luxembourg | French | Phone: +35220603230 |

Frequently Asked Questions (FAQ)
Is the healthcare system good in Luxembourg
Yes, the healthcare system in Luxembourg is considered to be one of the best in the world. It is universal, meaning that all residents are covered, and it is also very affordable. The system is funded by a combination of taxes and mandatory health insurance premiums.
How to find a gynecologist in Luxembourg
To find a gynecologist nearby, you can use several portals such as
Doctena Luxembourg
,
Editus
, or
Yellow Pages
. Be sure to check that your medical insurance covers gynecology care and, if you have CNS health insurance, that the medical professional is a member of the CNS network.
Is gynecological medical care free in Luxembourg
Medical care is not entirely free for residents of Luxembourg. However, it is very affordable thanks to a combination of government subsidies and mandatory health insurance premiums.
Residents of Luxembourg are required to have health insurance. Non-residents of Luxembourg are not eligible for government subsidies for health insurance. This means that they must pay the full cost of health insurance.
Copy link