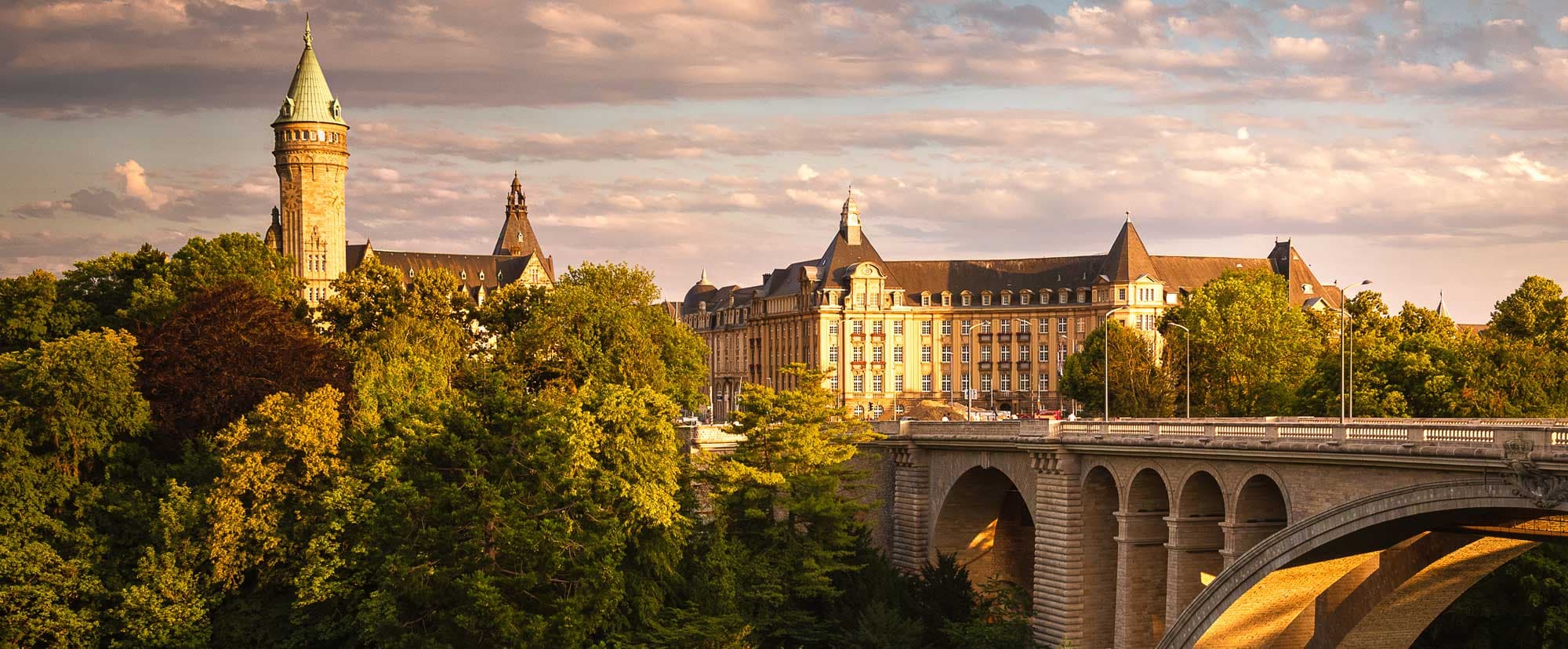 Beggen: green sanctuary near the center of Luxembourg
Bordered by the neighborhoods of Dommeldange, Eich, and Mühlenbach, Beggen stands out for its family-friendly atmosphere.
The Luxembourg Beggen neighborhood, nestled at the northern fringes of Luxembourg City, is one of the city's 24 distinctive quarters. Bordered by the neighborhoods of Dommeldange, Eich, and Mühlenbach, Beggen stands out for its family-friendly atmosphere.
As a neighborhood positioned on the periphery of the city, it offers a serene escape from the bustling city center. One of its captivating features is the abundance of leisure areas and pedestrian trails that wind through lush green spaces and woodlands, tracing the course of the Alzette River as it meanders from north to south, effectively splitting the neighborhood into two.
In this article, we will delve deeper into Beggen, exploring its rich historical roots, the dynamics of its diverse population, and the unique advantages and considerations of calling this place home.
If you're considering settling down in Luxembourg and have a preference for places on the city's periphery, you'll find our article on Bridel and Kopstal particularly insightful. Additionally, we invite you to peruse our collection of articles covering various communes and neighborhoods within the city.
Historical overview
The historical tapestry of Beggen in Luxembourg is woven with threads of humble beginnings and industrious transformation. Its origins trace back to a small, impoverished village situated north of the formidable fortress of Luxembourg. In the annals of 1611, records mention a mere 7 households inhabiting this modest hamlet.
In the later years, the ravages of the Thirty Years' War in 1635 took a toll preventing growth and leaving only ten houses, of which a mere five remained occupied by 1657. It wasn't until 1851 that the population began to show signs of growth, with a tally of 150 residents. The catalyst for this surge lay in the burgeoning industrialization and the burgeoning demand for labor in the area.
Initially, Beggen was an integral part of the former commune of Eich, a region famously linked, along with Dommeldange, to the cradle of Luxembourg's steel industry. The onset of industrialization in this area ignited a remarkable population increase, driven by the burgeoning demand for labor to fuel the steel mills.
At the beginning of the 20th century, in 1920, a momentous change occurred as Beggen was incorporated as a neighborhood within the City of Luxembourg, following the merger of neighboring communes. This shift marked the neighborhood's evolution from a rural outpost to an integral part of Luxembourg's urban fabric, forging its unique identity within the city's rich history.
Population of Beggen
Beggen has experienced a gradual evolution in its population over the last ten years, as of January 1, 2023, Beggen was home to 3,800 residents, representing 2.86 % of the city population and showing a modest increase from the 3,047 inhabitants recorded at the beginning of 2013.
Breaking down the demographics, in 2023, 30.45% of the population were Luxembourgish nationals, with 69.55% hailing from foreign origins. This composition highlights Beggen's cosmopolitan essence, as it continues to attract people from diverse backgrounds.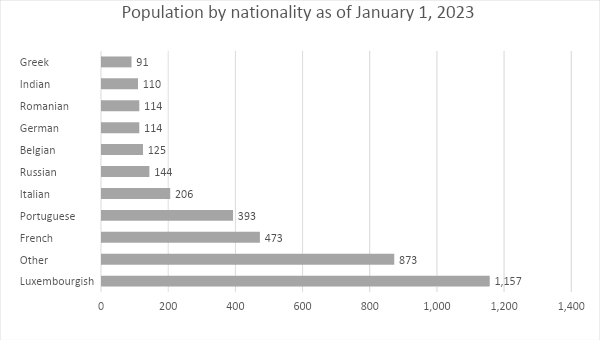 The modest growth in population and the slight increase in the foreign population reflect both Beggen's stable character and its welcoming atmosphere, which continues to draw individuals from around the world.
Pros and cons of living in Beggen
Nestled within a serene and picturesque landscape, Beggen offers a delightful, bucolic living experience tailored for those seeking tranquility and natural beauty. This neighborhood is akin to an oasis of greenery on the outskirts of the city, boasting enticing walking trails and cycling paths amidst the lush Eecherfeld and Mont Dommeldange green spaces.
Living in Beggen presents residents with the advantage of proximity to essential amenities, reducing the necessity for frequent trips to the city center. Moreover, commuting to the center and other neighborhoods of the city remains convenient, with short car journeys and a well-connected public transport network of buses.
Particularly appealing for professionals working in the bustling Kirchberg district, Beggen's strategic location offers both the charm of countryside living and the convenience of urban accessibility.
Transport accessibility
Beggen boasts excellent transportation options, making it a convenient place to live for both commuters and those who prefer eco-friendly modes of travel.
Here's a breakdown of the various transportation modes:
By car. With a short 10-minute drive, residents can easily reach the city center or the nearby Kirchberg district, making Beggen an ideal choice for professionals working in this bustling business hub.
By bus. The neighborhood enjoys connectivity to the city through a network of 5 bus lines: 3, 10, 11, 26, and CN6. These routes provide quick access to the city center, typically within 15 to 20 minutes, ensuring convenient daily commutes.
By bike. Cycling enthusiasts will appreciate the eco-friendly option of biking to their destinations. The journey to the city center takes approximately 20 minutes, and there's even a Veloh self-service bicycle station within the neighborhood, enhancing the accessibility and appeal of cycling as a mode of transportation.
Infrastructure of the commune
Beggen boasts a well-rounded and comprehensive infrastructure that enriches the lives of its residents. From education to entertainment, recreation to shopping, and healthcare to cultural enrichment, Beggen leaves no stone unturned in providing its inhabitants with a fulfilling and convenient lifestyle.
In the realm of education, Beggen offers an elementary school, nurseries, and even musical instruction at the Escuela de Música EMA. Art enthusiasts can gather at the Cultural Center, while nature lovers can explore the historical walks and lush greenery between Dommeldange and Eich.
Athletes have access to football and tennis facilities, as well as an Omnisports Hall. And for everyday needs, there's a shopping center and a diverse array of dining options. Beggen's comprehensive infrastructure ensures that residents have all they need, right at their doorstep.
Schools, creches, and education in Beggen
Kidsville
57 Rue de Beggen, Luxembourg, (+352) 26 43 12 80, kidsville.lu
Crèche Barbara
228 rue de Beggen, Beggen, (+352) 42 30 29, crechebarbara.lu
Rockids
144 Rue de Beggen, Beggen Luxembourg, (+352) 27 77 95 40, rockids.lu
Beggen School
BEBEG: 191 rue de Beggen, Luxembourg
BEMA2: 34 rue de Marche, Luxembourg
BEROC: 26A rue de Rochefort, Luxembourg
BEMA3: 38 rue de Marche, Luxembourg
Childcare Center
34 rue de Marche, Luxembourg, (+352) 47 96 31 92, vdl.lu
Lycée Emile Metz
50 Rue de Beggen, Eich Luxembourg, (+352) 4 39 06 11, lpem.lu
EMA Music School
33 Rue de Beggen, Luxembourg, (+352) 6 91 99 28 62, emamusicschool.com
Beggen takes pride in offering a range of educational and childcare facilities to cater to the diverse needs of its residents. At the heart of the neighborhood's commitment to education is an elementary and primary school. Parents can find several nurseries, including Kidsville, Crèche Barbara, and Rockids.
Although there are no high schools in the neighborhood, its strategic location opens doors to nearby institutions. The Emile Metz Technical High School, situated just south of the neighborhood, extends its educational reach to the local community.
Residents can easily access institutions like the Michel Lucius High School and the Waldorf School in Limpertsberg, as well as the prestigious European School located in the neighboring Kirchberg district.
Finally, for aspiring musicians, the EMA Music School, situated within the Espace Center, offers a harmonious opportunity to pursue their passion. Here, students can receive expert instruction in piano, drums, guitar, ukulele, and vocal training, fostering the development of musical talents within the community.
Cultural center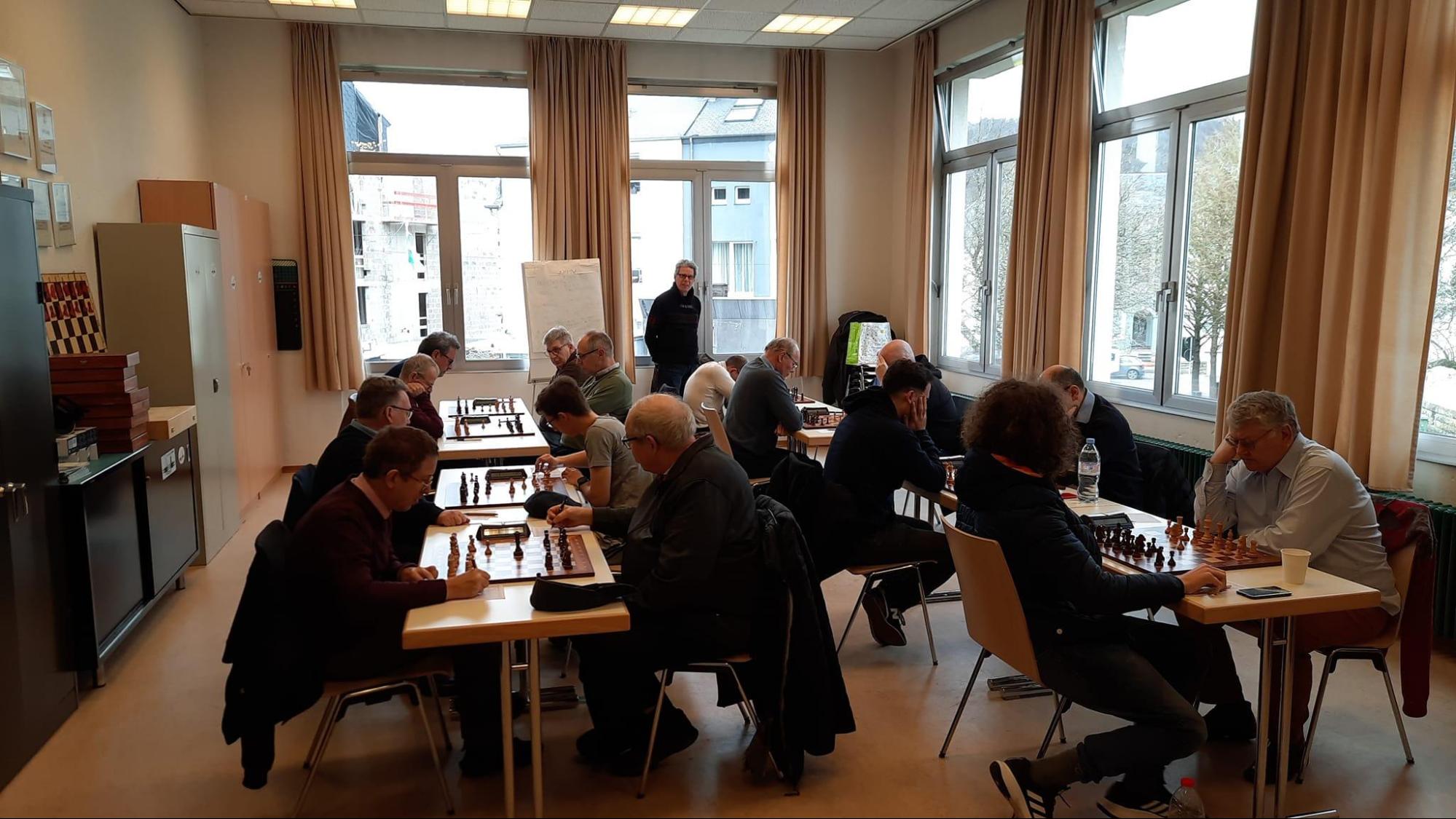 Nestled along Rochefort Street, the Cultural Center of Beggen serves as a vibrant hub for various cultural endeavors. It offers a diverse range of cultural activities, including hosting the headquarters of the Cercle d'Echecs Philidor Dommeldange-Beggen, making it a haven for chess enthusiasts. Beyond chess, this center transcends its walls to become a true meeting place for the community.
Whether it's captivating performances, engaging art exhibitions, or communal gatherings, this center fosters an environment where residents can come together, participate in cultural experiences, and forge meaningful connections.
Healthcare in Beggen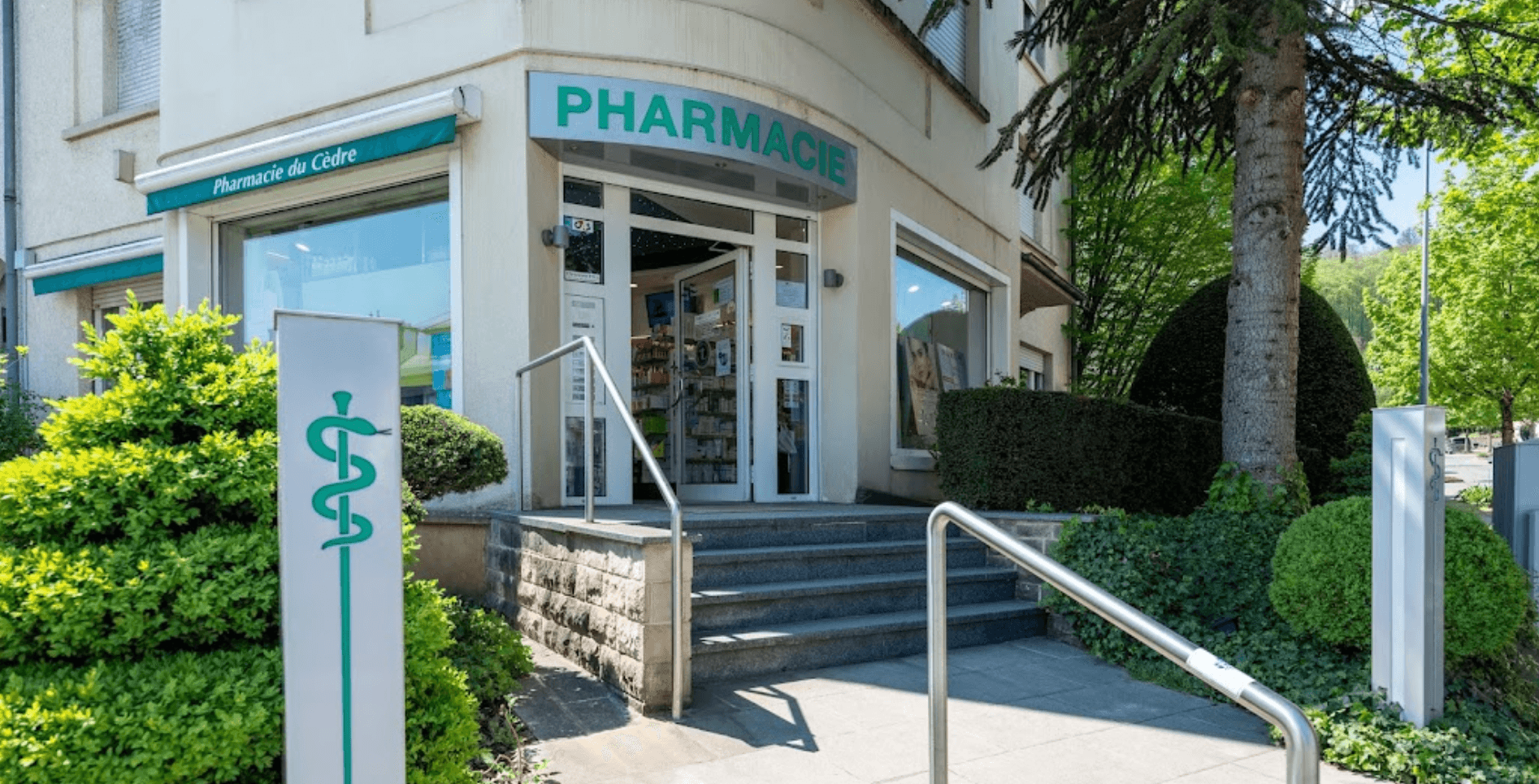 For residents seeking immediate pharmaceutical assistance, , situated at 159 Rue de Beggen, is readily available. It opens on weekdays from 8 a.m. to 7 p.m. and Saturday mornings from 8 a.m. to 1 p.m.
While Beggen may not host its own healthcare facilities, residents can find solace in the proximity of the Centre Hospitalier de Luxembourg (CHL), located a mere 15-minute car ride away or a 30-minute bus journey.
Beggen parks, nature places and kids playgrounds
Playground Rochefort
Playground Nothomb
For families with young children, there are two charming playgrounds, one located on Rue de Rochefort and the other on Rue Nothomb, providing delightful spots for kids to frolic and play. Additionally, the school playgrounds are open to residents outside of school hours, offering even more space for children to enjoy outdoor activities.
Beyond the playgrounds, the area between Dommeldange and Eich bears a 400-year history of metalworking, presenting an opportunity for residents to take a captivating stroll through time. One very interesting historical circuit commences near Dommeldange station, not only traverses these two neighborhoods but also includes parts of Beggen.
Along this route, you'll encounter the cave dedicated to the Holy Virgin, a site of pilgrimage during World War II, as well as the stately Chateau de Beggen, echoing tales of centuries past.
If you're an avid walker or hiker, there are many scenic routes to explore, allowing you to immerse yourself further in the natural beauty and history of this charming Luxembourg neighborhood. Into hiking? Take a look at our dedicated article.
Sports infrastructure
Beggen caters to the sporting spirit of its residents with a variety of facilities. The neighborhood proudly hosts FC Avenir Beggen, with their stadium situated on Rue Henri Dunant, where thrilling football matches unfold.
This versatile ground doesn't limit its activities to just football; it also serves as a venue for Gaelic football matches, further enriching the sporting culture of the community.
For tennis enthusiasts, Rue Henri Dunant is home to the Tennis Club Beggen, where you can enjoy a game or two on the courts. Additionally, sports lovers can stay active and engaged at the Omnisports Hall, conveniently located on Rue de Rochefort, offering a versatile space for various indoor sports and activities.
Shopping and restaurants in Beggen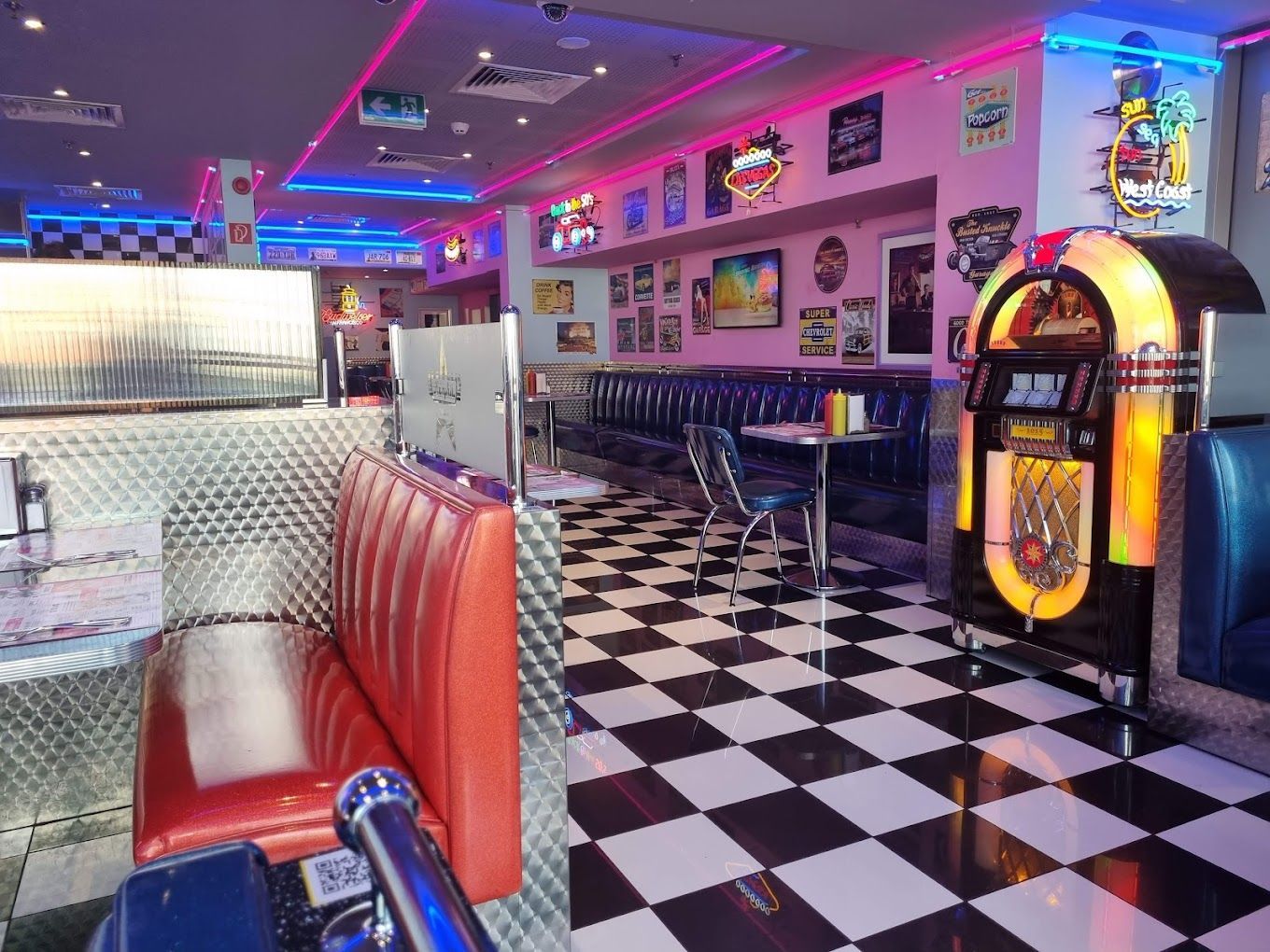 Beggen offers a blend of convenience and culinary diversity to its residents. The modest yet practical Shopping Center Espace, nestled in the heart of the neighborhood, houses an Aldi and an Action, ensuring you have access to everyday essentials and a variety of household goods.
For grocery shopping, Lidl is conveniently located just across the street, making it a breeze to stock up on your necessities.
When it comes to dining, Beggen boasts a flavorful array of international cuisines. For those seeking the vibrant tastes of the Indian and Nepalese kitchen, Tandoori offers a delightful culinary journey. If you're in the mood for kebabs, Matbah is your go-to spot. Café Villa stands out, renowned for its Belgian fries and hamburgers, as well as offering quesadillas and nachos with vegetarian options, ensuring there's something to satisfy every palate.
Renting and buying real estate
Prices in Beggen are relatively lower than in other neighborhoods of the capital, both for buying and renting, so it might be a good choice for those looking for a quiet and natural place not far from the city center.
For buying the average price is 10,201euros/m2, an amount significantly lower than the capital's average of 12,107 euros/m2.
For renting the average price is 25.95 euros/m2 and likewise, for sales prices, the value is significantly lower than the capital's average of 30.11 euros/m2.

Frequently Asked Questions (FAQ)
Is Beggen easily accessible by public transport
Yes, Beggen is well-connected to Luxembourg City's transportation network. The neighborhood offers convenient access by car, with short drives to the city center and nearby districts. Additionally, a network of bus lines connects Beggen to the capital, ensuring efficient and regular public transport options.
What educational facilities are available in Beggen
Beggen offers a range of educational options. It has an elementary school, catering to the primary educational needs of local children. Additionally, there are several nurseries, including Kidsville, Brèche Barbara, and Rockids, providing early childhood care and development. For those interested in music, the Escuela de Música EMA on Rue de Beggen offers classes in various instruments, enhancing the neighborhood's educational diversity.

Are there any sports facilities in Beggen
Yes, Beggen provides sports enthusiasts with various facilities. The neighborhood is home to FC Avenir Beggen, and its stadium on Rue Henri Dunant is a hub for football and Gaelic football matches. Tennis enthusiasts can join the Tennis Club Beggen also on Rue Henri Dunant. Additionally, an Omnisports Hall on Rue de Rochefort offers space for various indoor sports and activities, ensuring residents have options to stay active and engaged.
Sources: en.wikipedia.org, vdl.lu, immotop.lu
We took photos from these sources: Ville de Luxembourg Beggen Cultural Center Facebook Page Google maps Pelliterri Paolo on Google Maps
Copy link