Ideology
Moderate economic liberalism
Main focus
Social Democrat, Progressive, Advocate for Social Welfare
Lydie Polfer, an eminent figure in the political arena, was born in 1952 in Luxembourg-Ville. With a background in law, she embarked on a remarkable political career at a young age, spanning across national, European, and local levels. Lydie Polfer is affiliated with the Parti démocratique (PD), a party she presided over from 1994 to 2004.
Her diverse array of roles includes serving as a member of the Chamber of Deputies, a member of the European Parliament, Vice-Prime Minister, Minister of Foreign Affairs, and presently, the Mayor of Luxembourg-Ville. Lydie Polfer's ideology reflects moderate economic liberalism, strong support for civil liberties, human rights, and internationalism, with a commitment to representing the middle class and advocating for European integration.
Biography
Lydie Polfer, born in 1952 in Luxembourg-Ville, began her educational journey after completing her secondary schooling at Lycée Robert Schuman. She went on to pursue higher education at the University of Grenoble, where she earned a master's degree in law in 1976.
Demonstrating her commitment to European integration, Polfer furthered her academic pursuits with a Diploma in Advanced Studies (D.E.A.) in European Integration at the Centre Universitaire de Recherches Internationales et Européennes in Grenoble. Following the culmination of her studies, she took a significant step in her career by enrolling in the Luxembourg Bar Association in 1977.
This educational background not only laid the foundation for Lydie Polfer's future endeavors but also equipped her with the legal knowledge and insights crucial to her political and leadership roles.
I am particularly committed to the safety and well-being of our citizens. Of course, the city, and our country, has evolved over the years, there is no doubt; but I still have the same drive for finding solutions and overcoming challenges. My perspective, my values are based on a sense of community, on tackling issues as a whole and looking for the common interest of all stakeholders involved. I always look for ways to move forward.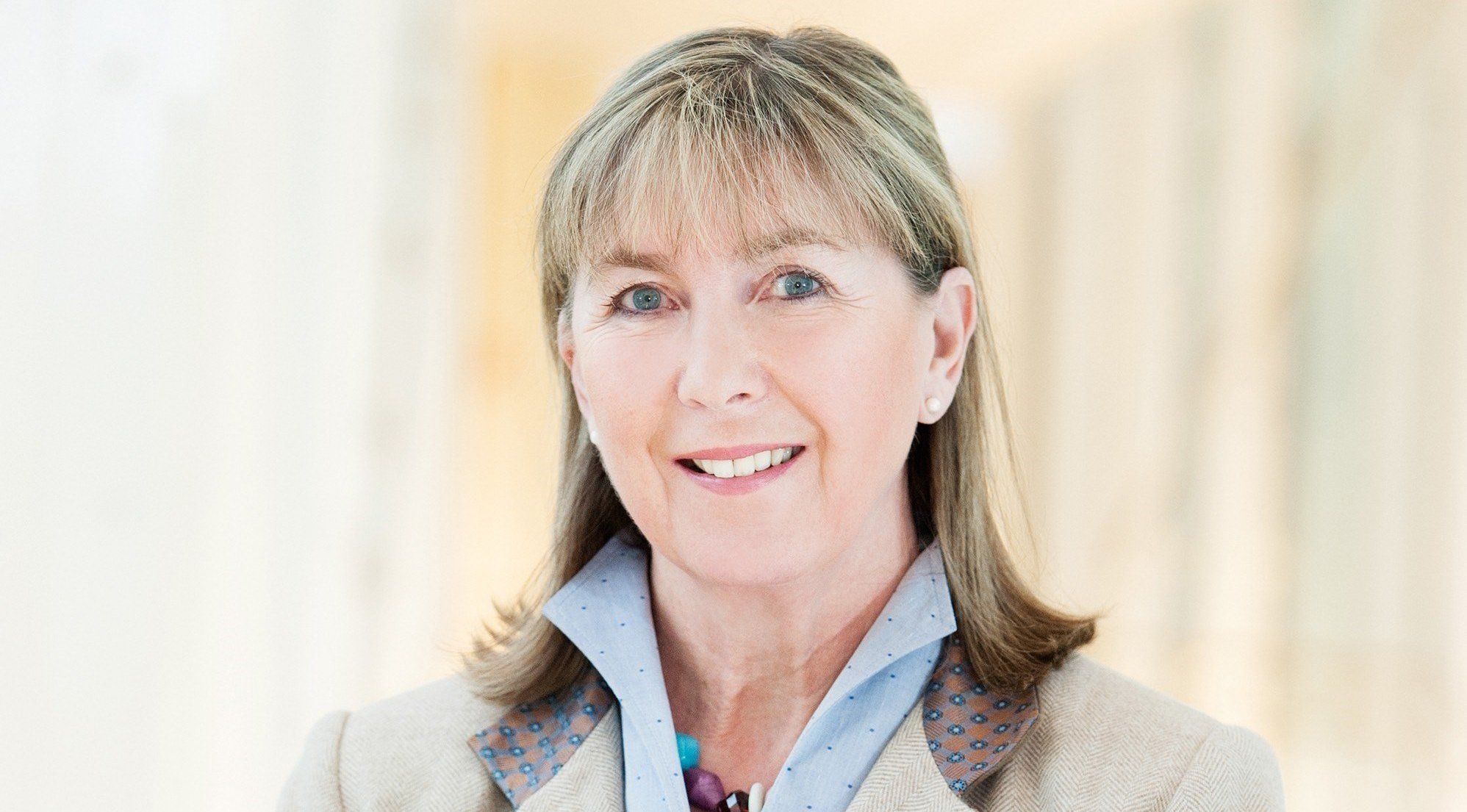 Speech by Lydie Polfer, incumbent Mayor of City of Luxembourg, 5 June 2023, Interview with AMCHAM
Achievements
Lydie Polfer's extensive career in politics is marked by a multitude of achievements, too numerous to list comprehensively here. Instead, let's focus on some of the accomplishments that she holds dear, showcasing her dedication to both her city and her country.
Konviktsgaart
One of Lydie Polfer's earliest and most cherished projects as Mayor of Luxembourg City was the establishment of Konviktsgaart, a facility dedicated to elderly care. Initiated a few months after taking office in 1982 and officially inaugurated in 1992, this endeavor exemplifies her commitment to improving the quality of life for senior citizens.
Luxembourg City Museum
Another standout achievement was the creation of the Luxembourg City Museum. Lydie Polfer spearheaded this initiative in 1985 during her tenure as Mayor and saw it come to fruition in 1996. This museum, dedicated to the history of Luxembourg City, was a testament to her belief that the heart of the Grand Duchy deserved a place to celebrate its rich heritage.
Renaissance of Municipal Baths
Polfer's dedication extended to preserving the cultural and architectural heritage of Luxembourg City. She played a pivotal role in the restoration of the Municipal Baths, a project close to her heart as it saved a cherished landmark from demolition.
Revival of the Badanstalt
Another remarkable project was the restoration of the magnificent Badanstalt building. Initially slated for demolition to make way for a hotel, Polfer's commitment to preserving the city's historical fabric led to the revival of this architectural gem.
SAMU and Tele-Alarm Systems
Under Lydie Polfer's leadership, Luxembourg City took pioneering steps in various areas. Notably, the introduction of a SAMU (Service d'Aide Médicale Urgente) and a tele-alarm system were initiatives that later expanded nationally, highlighting her city's innovative spirit in healthcare and emergency services.
Interviews
Interview: "Lydie Polfer, Mayor of Luxembourg City" from Amcham Newsletter
Interview with Lydie Polfer "One of our greatest challenges, is keeping our society together"
Professional activities and relationships
Lydie Polfer's enduring popularity among the Luxembourgish population is evident from her extensive political career and her nomination to numerous high-profile positions. Her departure from government in 2004 was not due to electoral underperformance, in fact, in the 2004 legislative elections, she retained her position atop the DP list. However, the party's diminished overall performance led to a change in government coalition, resulting in her exit. Shortly thereafter, she was elected to the European Parliament later that year, highlighting her enduring influence in Luxembourgish politics.
Municipal Politics
Lydie Polfer's political journey at the local level began when she succeeded her father as the Mayor of the City of Luxembourg in 1982. Her tenure in this role spanned an impressive 17 years until 1999. Later, from 2008 to 2013, she held the position of alderman for ...
Show all
Involvement with DP
Polfer's association with the Democratic Party (DP) has been a defining aspect of her political career. Notably, she served as the party's president from 1994 to 2004, demonstrating her leadership within the DP.
Chamber of Deputies
Lydie Polfer wasted no time entering national politics, with her election to the Chamber of Deputies coming just two years after completing her studies in 1979. Her commitment to legislative service was evident as she alternated between mandates in this institution and the European Parliament.
She served in the Chamber of Deputies from 1979 to 1985, from 1989 to 1990, and from 1994 to 1999. In a significant milestone, she held the position of Vice-President of the Chamber of Deputies from 2009 to 2013.
European Parliament
In addition to her roles in the Chamber of Deputies, Polfer was an active member of the European Parliament, representing the Alliance of Liberals and Democrats for Europe Party from 1985 to 1989, from 1990 to 1994, and from 2004 to 2009.
Government Role
Following her remarkable 17-year stint as Mayor of Luxembourg City, Polfer assumed the position of Vice-Prime Minister and concurrently served as Minister of Foreign Affairs and Minister of the Civil Service in 1999. She successfully held all three positions until 2004.
In the 2004 legislative election, Polfer was elected to the Chamber of Deputies once again, ranking second overall. However, the DP faced a decline in their performance, losing seats nationwide and their position as the second-largest party. Consequently, the CSV entered into a coalition with the Luxembourg Socialist Workers' Party (LSAP), leading to Polfer's exit from the government.
Political views and support
Lydie Polfer has long been associated with the Democratic Party (DP) in Luxembourg, having commenced her political career as a DP representative in the Chamber of Deputies at the age of 26 years old in 1979. Her unwavering commitment to the party reflects a shared adherence to DP's core values and principles.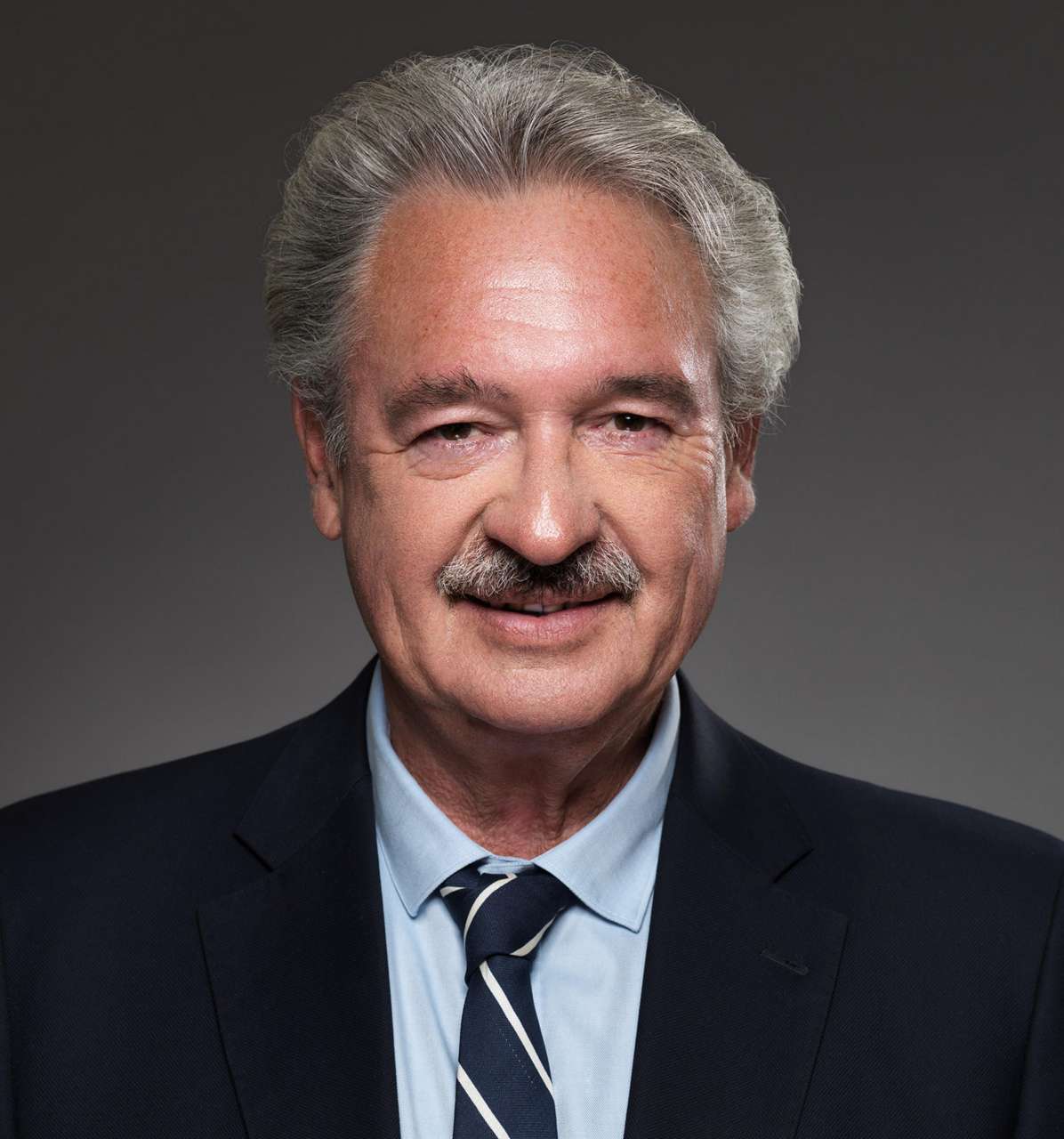 Jean Asselborn
Minister of Foreign and European Affairs, Minister of Immigration and Asylum
Know more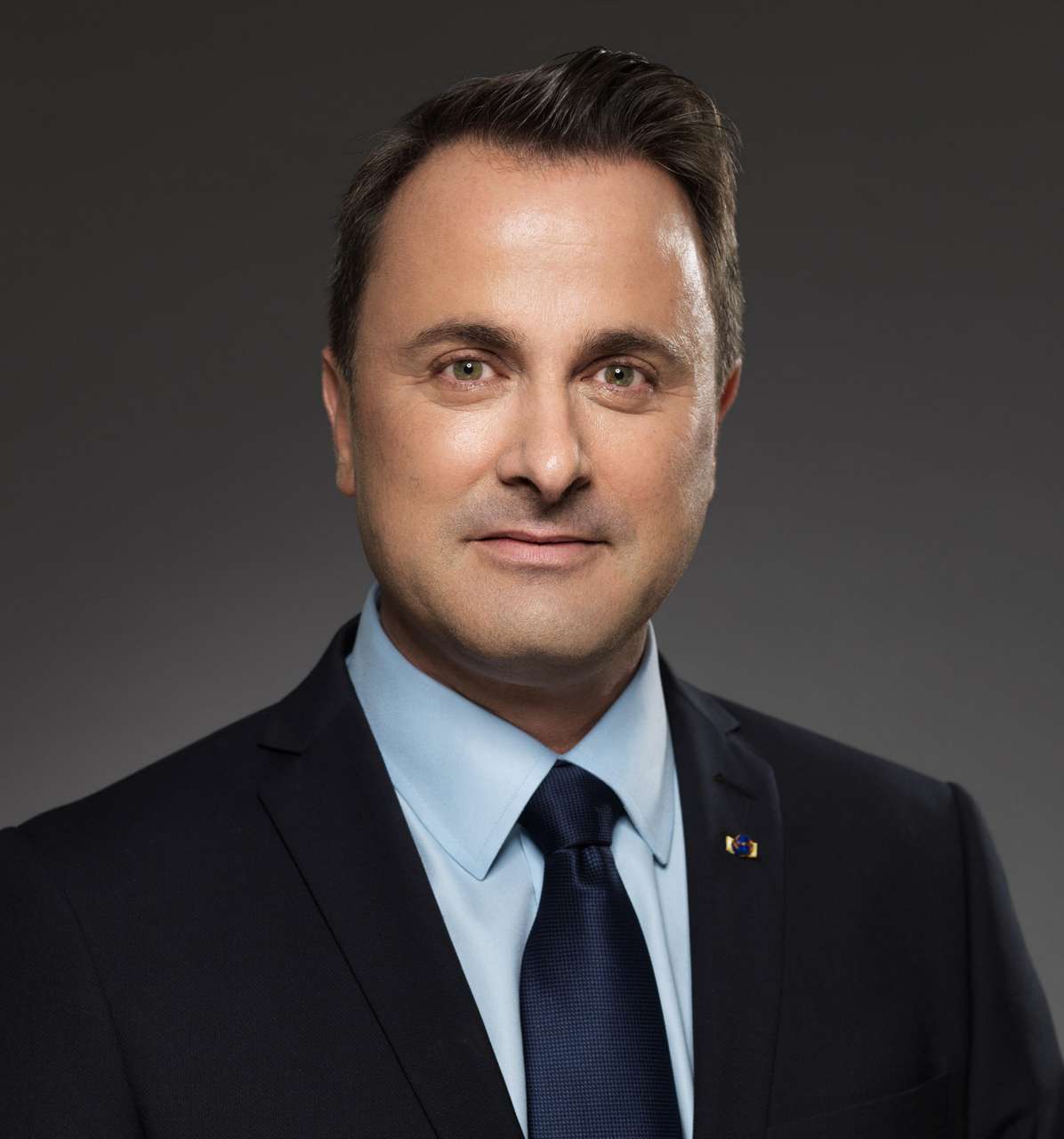 Xavier Bettel
Prime Minister, Minister of State, Minister for Communications and Media, Minister for Religious Affairs, Minister for Digitalisation, Minister for Administrative Reform
Know more
Criticism of the politician
In the realm of politics, criticism is an inherent and frequent occurrence, often arising from divergent viewpoints. One recent event that sparked substantial controversy involves the prohibition of begging in Luxembourg City, a measure that drew criticism from Taina Borferding, who vehemently opposed it.
Minister Bofferding debated the possibility of banning begging by the municipal council.
According to Minister Bofferding, the municipal council can only enact a ban on begging through a police regulation if it poses a threat to public spaces. She argued that simple begging does not meet this criterion. Furthermore, she contended that the ban passed by the municipal council could be considered illegal under national and international law, including the European Convention on Human Rights, which specifies that interference with an individual's rights is justified only in the case of aggressive forms of begging.
In response to the criticism, Lydie Polfer announced that the council would enlist legal counsel to challenge the decision made by the minister. Polfer clarified that they intended to address organized begging, which is already illegal but often goes unenforced in practice. She stressed that the city aimed to put an end to organized begging, emphasizing the need for legal action to achieve this goal.
This recent controversy illustrates the complexity of addressing social issues within the legal framework and the differing perspectives that emerge in the political arena.
Personal life
Lydie Polfer, the daughter of former Luxembourg City Mayor Camille Polfer, is married to Hubert Wurth, who serves as Luxembourg's ambassador to the United Nations. Together, they have a daughter, forming a family that combines political legacy and international diplomacy.
Hobbies

Family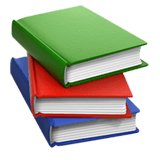 Poetry
Find Lydie Polfer in social networks:
We took photos from these sources: Maison Moderne; Gouvernement.lu, Copyright: SIP / Yves Kortum