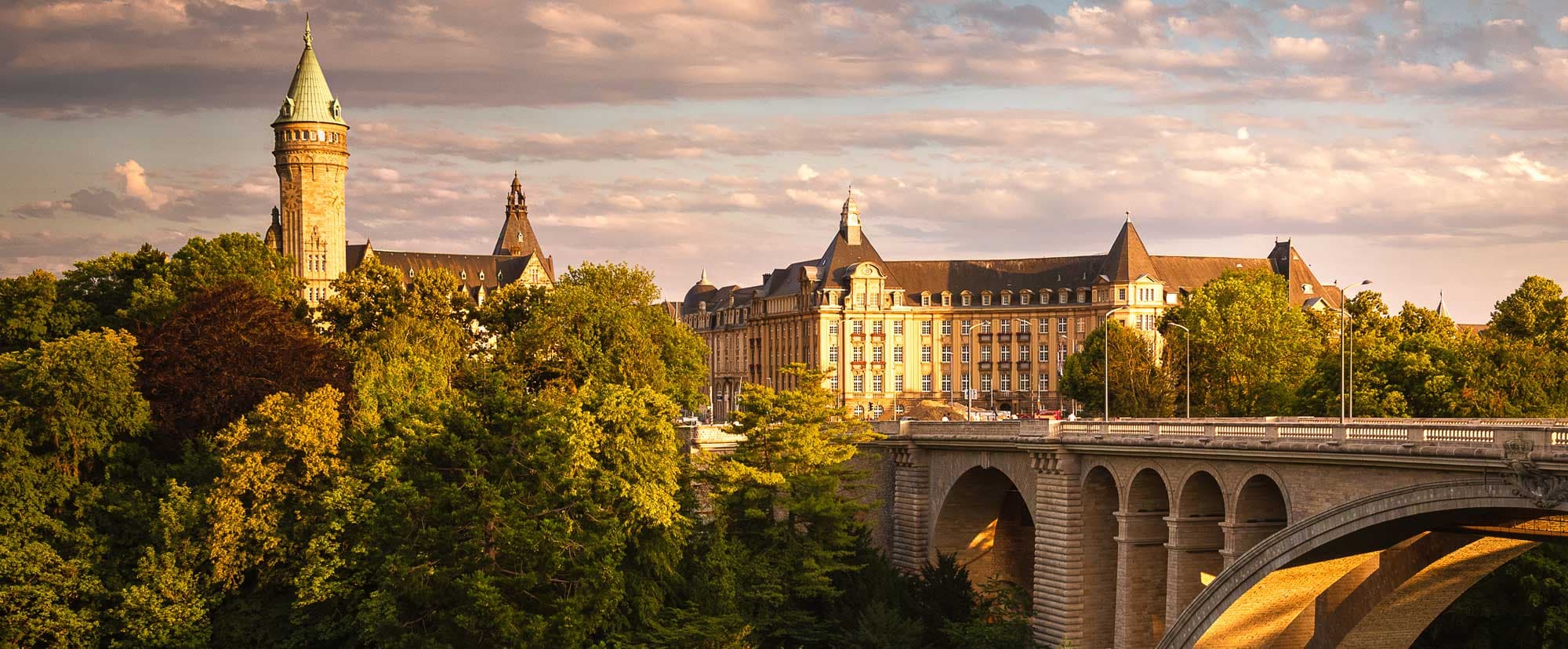 Famous people from Luxembourg, that you probably don't know
Luxembourg is a small country and, in historical terms , it's gained independence fairly recently. However, as is the case in constantly competing and interacting European states, Luxembourg is rich in human capital.
You might be surprised, but a country with a population of less than a million boasts dozens of people who have made notable contributions to human history. In this article, you will get to know some of the famous people of Luxembourg and their achievements.
Famous filmmakers from Luxembourg
Unlike literature and music, movies require the efforts of dozens or hundreds of people to make, not to mention six- to eight-figure budgets. This puts small countries at a disadvantage.
Thus, almost all Luxembourg movies are co-productions with two to five European countries involved. Nevertheless, Luxembourg has given the world cinema a few notable names.
Vicky Krieps (born 1983)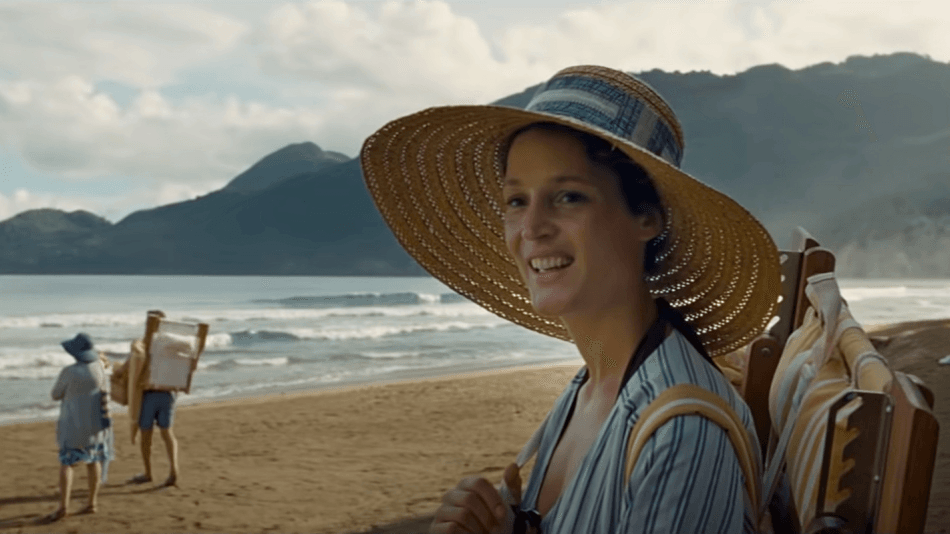 Vicky's father, Bob Krieps, is the Director General of the Ministry of Culture and former President of the Luxembourg Film Fund. But don't be too quick to say that she was just lucky to be born into the right family for a movie career. Vicky Krieps has had the right kind of luck: she has spent a lot of time acting, perfected her skills, and became a popular actress outside of Luxembourg.
For example, you may have seen Vicky in the movie "" by the world-famous horror director M. Night Shyamalan.
Critics haven't neglected to give Krieps their attention either. She was nominated for the Cesar Award for her role in the movie Hold Me Tight. And the historical drama Corsage became a festival hit. Vicky won the Best Actress award at the European Film Awards and in the Un Certain Regard section at the Cannes Film Festival.
Anne Fontaine (born 1959)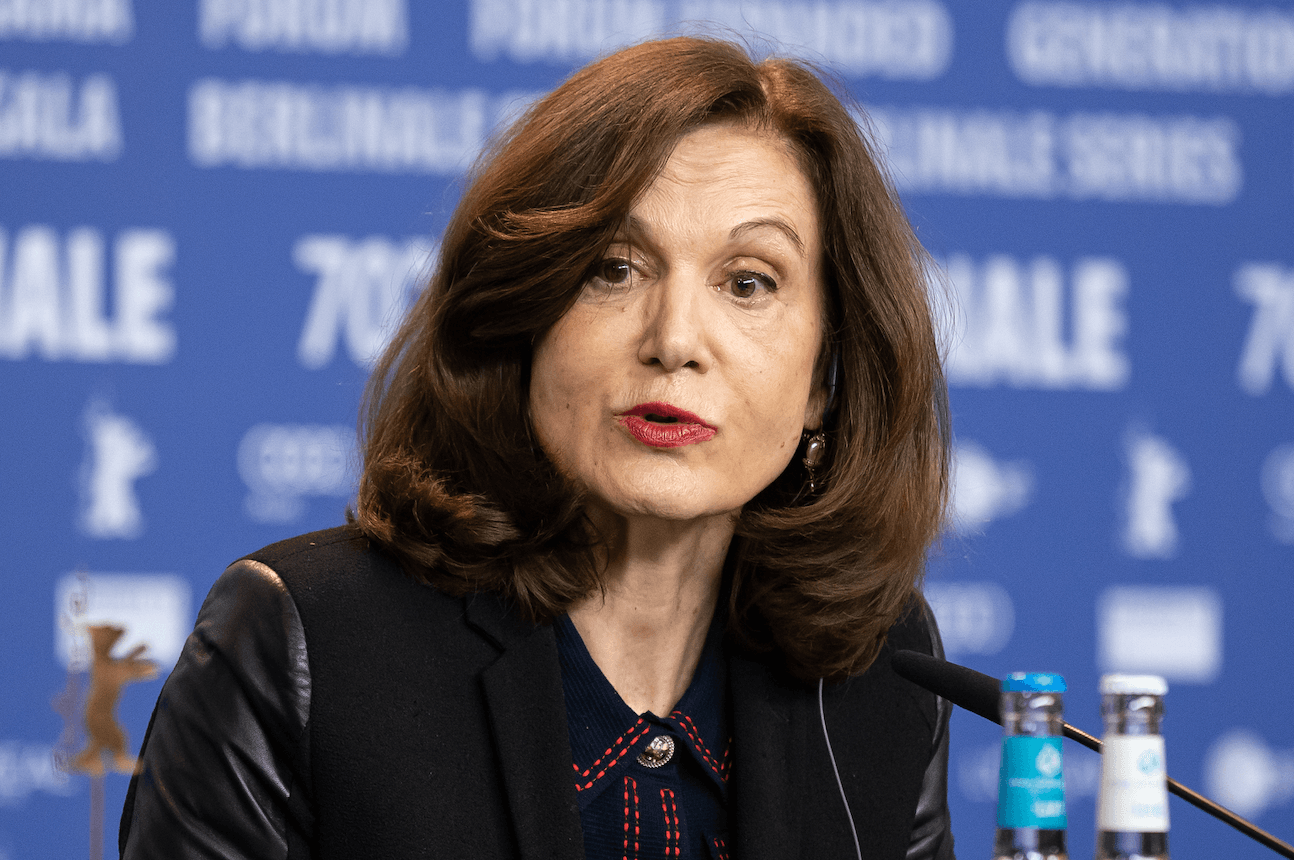 One of Luxembourg's most famous filmmakers is celebrating her 30th anniversary as a director and screenwriter this year. Anne was originally an actress in various television series. But the real recognition came to her in 1993 with her directorial debut with "Les Histoires d'amour finissent mal... en général", which won the Jean Vigo Award.
In 1997, "Nettoyage à sec" was nominated for the Palme d'Or at Cannes, but lost to Takeshi Kitano's "Hana-bi". But the prize for best screenplay went to Anne anyways.
The audience is more familiar with Anne's later works. Perhaps you've seen the melodrama "Adoration", or the dramatic biography of fashion legislator Coco Chanel entitled "Coco avant Chanel", which grossed more than $50 million worldwide and was nominated for an Oscar.
Bady Minck (born 1962)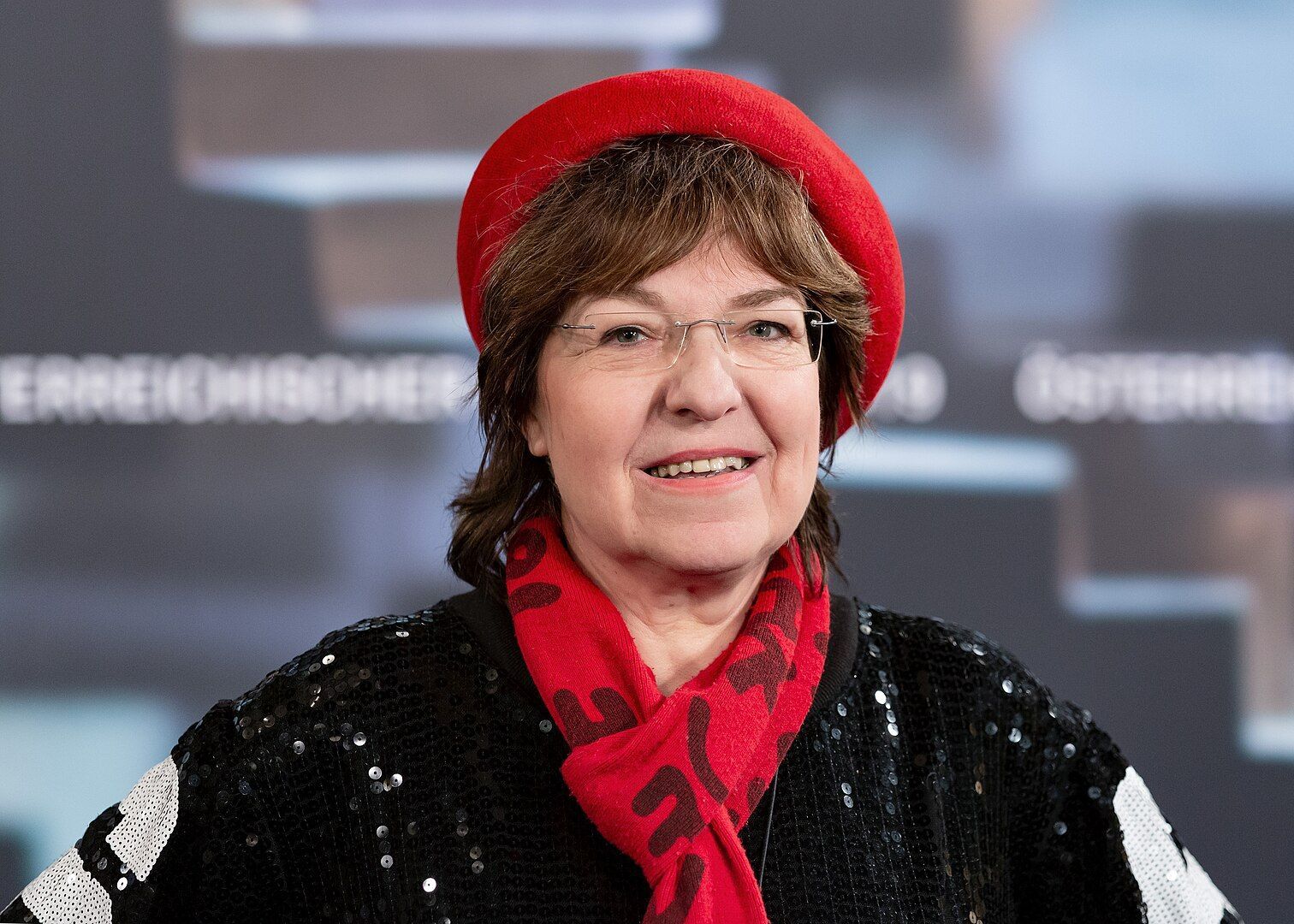 Screenwriter, director, cinematographer, editor and artist, Bady Minck is best known as a film producer. Bady was born in the Ettelbruck commune of Luxembourg.
She has been involved in the production of nearly a hundred films, from the festival biographical dramas about Hannah Arendt and Egon Schiele to the detective thriller Hinterland and the family fantasy flick "Invisible Sue".
Famous artists from Luxembourg
Of course, the Luxembourg paintings from the nineteenth century tend to follow trends set by neighboring Belgium and the Netherlands. The only ones able to easily distinguish Luxembourgish landscapes from Flemish ones are perhaps art historians and locals with keen eyes for nature.
In the twentieth century, Luxembourg artists continued working in mainstream movements: their names enriched the history of impressionism, expressionism and abstractionism.
The visual arts in Luxembourg are still honored today: artists are distinguished members of society, and always active exhibitions are part of the pleasant daily routine of this small European country. There are also plenty of museums in the country, that you can visit in search of visual art.
Jean-Baptiste Fresez (1800 - 1867)
Jean-Baptiste Fresez was born in France at the turn of the 18th and 19th centuries. Two years later, his family moved to Luxembourg so that his father could work with porcelain.
In Luxembourg, the boy attended an art school and at the age of 14, he won first prize in the art competition. Jean-Baptiste then entered the famous Académie des Beaux-Arts in Brussels. After returning from his studies he became a professor of visual arts at the famous Luxembourg Athenée.
A street in Limpertsberg is named after Fresez. The street goes from Avenue Pasteur to Avenue Victor Hugo parallel to Place Andre.
Jean-Baptiste's calling card is his landscape paintings of Luxembourg, painted with meticulous attention to detail. Painter's works have an almost photographic precision: one could look at them for hours. In all, there are more than 30 lithographs by him with views of Luxembourg.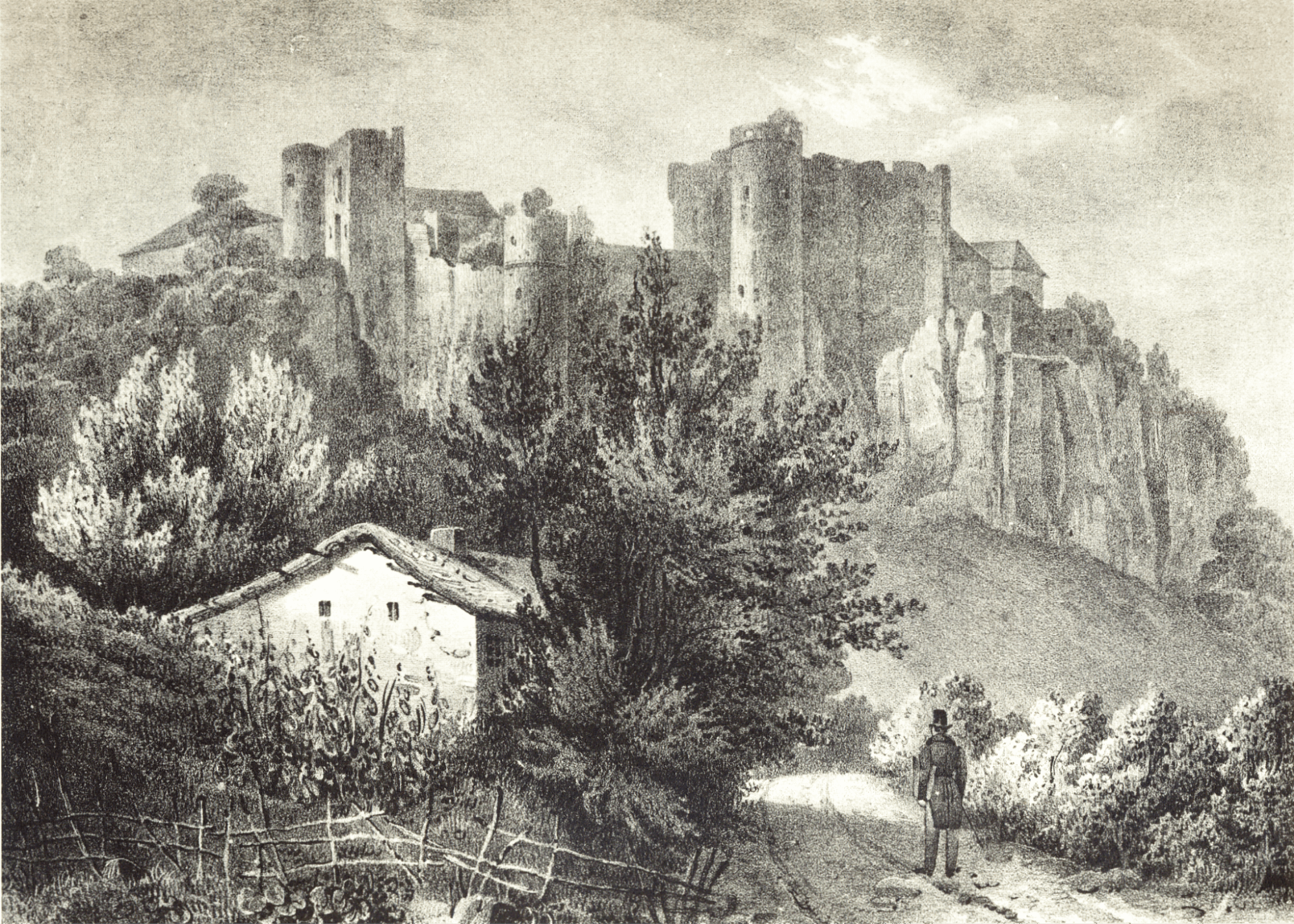 He was an important figure not only for Luxembourg but for European nineteenth-century art in general. In addition to landscapes, Jean-Baptiste painted portraits and watercolors, and his works were appreciated by art lovers and European royalty during his lifetime.
Despite his popularity, Jean-Baptiste did not become a Luxembourg citizen until 1848. Incidentally, if you want to know how to obtain citizenship in Luxembourg, check out our Knowledge Library.
As a sign of recognition, the Luxembourg Post Office issued a stamp in honor of Jean-Baptiste Freset in 1952. Some of his paintings are also on display at the National Museum of History and Art in Luxembourg.
Joseph Kutter (1894 - 1941)
Joseph Kutter is an expressionist painter and one of the founders of modern art in Luxembourg. Joseph grew up in Luxembourg and aspired to be an artist from an early age. To form his style, Joseph graduated from college, a trade school, and attended several schools of applied art in Luxembourg, Strasbourg, and Cologne; but the main influence on Joseph was his four years tenure at the Munich Academy.
Joseph's paintings are characterized by dark shades of Expressionism and only occasionally lighter tones influenced by Paul Cézanne.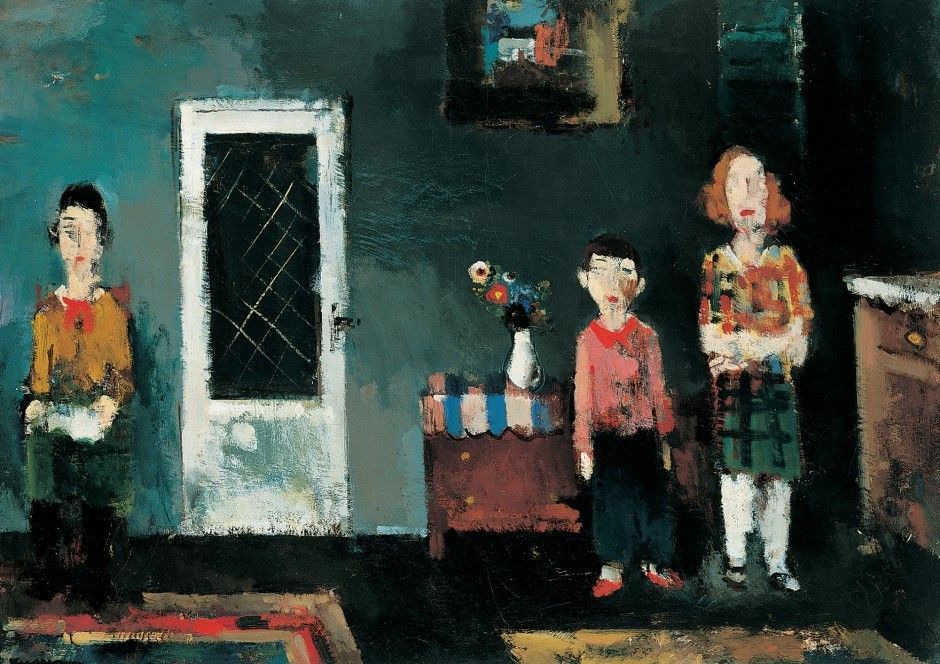 Joseph is best known for a series of clown paintings created between 1936 and 1937. These are dramatic paintings full of despondency, despair, and contrasting dark and light colors.
Joseph Kutter's works have been sold at auctions. In 2016, Le Cheval de Bois sold for $47,531, a record price for the artist. Several paintings are currently available for auction.
The artist painted everything from landscapes to portraits and regularly exhibited his work in foreign salons, but throughout his life, he suffered from a lack of recognition. Today, Joseph Kutter's work can be seen at the National Museum of History and Art, which is seeking 100,000 euros to purchase one of his most emblematic paintings, Champion.
The crowdfunding campaign Klammt mat a d'Course is supported by three professional cyclists, national champions Christine Majerus, Fränk and Andy Schleck. The campaign is an opportunity for everyone to contribute to the preservation of Luxembourg's cultural heritage.
Su-Mei Tse (born 1973)
Su-Mei Tse is a contemporary cosmopolitan artist who combines music, photography, film and dance in her installations. She was born in Luxembourg to a Chinese father and a British mother. The artist grew up in a house filled with music: her father played the violin, her mother played the piano, and Su-Mei Tse herself studied cello at the Luxembourg Conservatory.
The artist was awarded the Golden Lion at the Venice Biennale in 2003 for her Air Conditioned exhibition in the Luxembourg Pavilion. Since then, the artist's career has transcended national borders, with exhibitions of her installations, videos, and sculptures taking place in Asia, Europe, and the United States.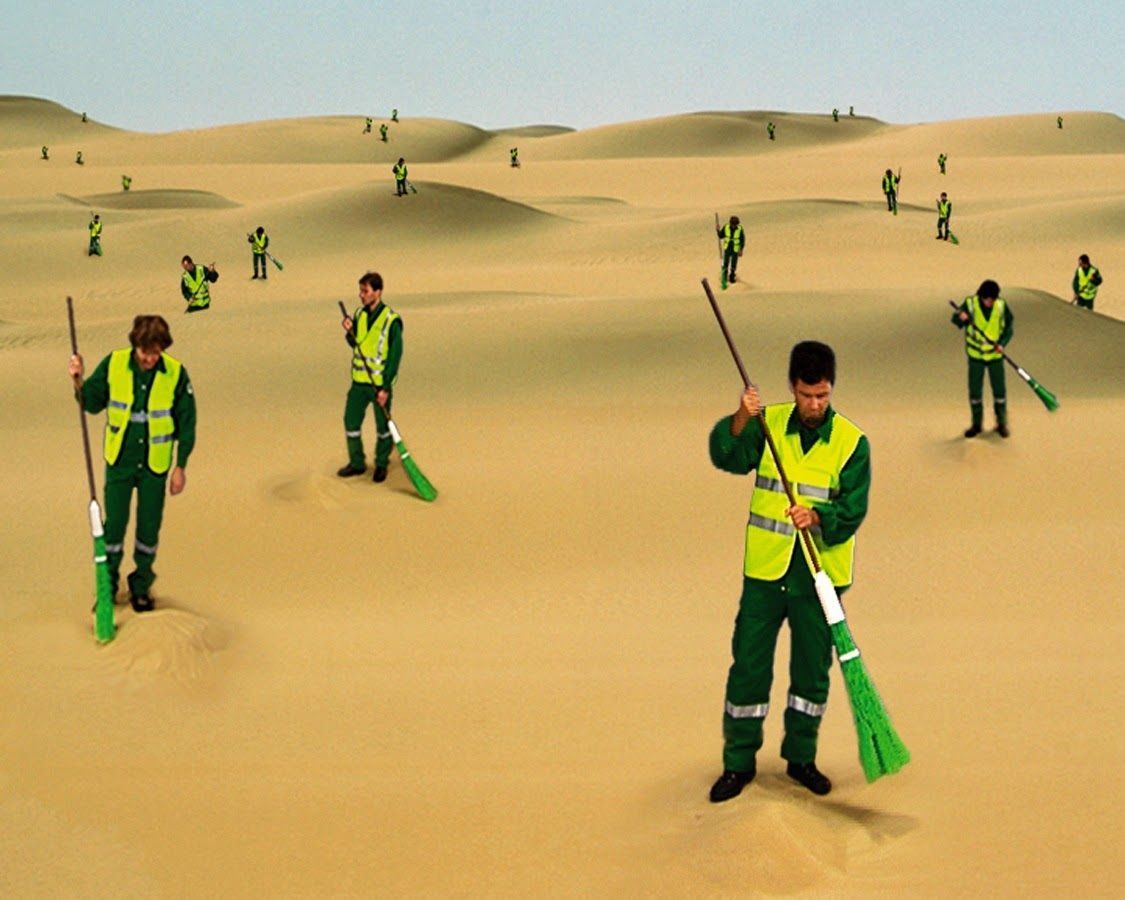 Su-Mei Tse works with images, ideas and thoughts that she interprets through her artistic vision and conveys to the viewer through music and visual medium. The artist values sincerity, personal boundaries, and humor in her work: after all, art is not just for contemplating the macabre, but also for having fun.
The artist argues that it is not nationality but culture that plays a major role in shaping one's personality. Although Su-Mei Tse divides her time between Luxembourg and Paris, Luxembourgish culture has left its mark on her.
Famous writers and poets from Luxembourg
Less than half a million people speak Luxembourgish. As a result, the most famous Luxembourgish authors in the country usually write in French, German or even English. But there are still some, who cherish and use the national language for the production in their homeland.
Hugo Gernsback (1884 - 1967)
Hugo Gernsback was a novelist, inventor, publisher, science fiction writer, and founder of the world's first science fiction magazine. A man of many talents, Gernsback left an indelible mark on the literary and technological landscape, shaping the course of science fiction and inspiring countless generations.
He was born in the Bouneweg district of Luxembourg and changed his surname to Gernsback when he moved to America.
Hugo Gernsback did not immediately choose writing as his career path: he studied electrical engineering. When Hugo emigrated to New York, he opened an electrical import business where he manufactured and sold wireless radio kits.
It was here that Gernsback published his first magazine, Modern Electrics, and later three other magazines featuring science fiction stories and technical articles.
Gernsback's idea was for the stories to serve an educational function: to introduce readers to new scientific ideas in simple language and an exciting format.
Gernsback later founded his own radio station, WRNY, where he conducted experiments in transmitting television pictures. The experiments required a large financial investment, so Gernsback began publishing Amazing Stories, which became the world's first science fiction magazine.
In 1915, Gernsback first used the term "scientifiction" in the magazine, combining the words "scientific" and "fiction". The term later became established in English as "science fiction".
Gernsback is the namesake of the Hugo Award, given annually since 1953 for achievement in the field of science fiction and for the best works of science fiction. Gernsback himself received the special Hugo Award in 1960 as the "Father of Science Fiction Magazines".
Anise Koltz (1928 - 2023)
Anise Koltz is a contemporary poet, writer and translator, born in the Eich district of Luxembourg. Her ancestors are of Czech, German, English and Belgian descent.
Anise spent her youth during the occupation of Luxembourg by Nazi Germany, so she studied German language and literature as a student. And when Koltz started writing fairy tales at the age of 22, she wrote them in both Luxembourgish and German.
In 1971, her husband, Rene Koltz, died of health problems resulting from Nazi torture. From then on, Anise Koltz wrote exclusively in French. A year later, she accepted a position as a librarian at the Thomas Mann Library of the Luxembourg branch of the Goethe Institute.
On the occasion of her 90th birthday, the company Erbe Roses Pour le Luxembourg named a variety of roses after the poetess: Anise Koltz Poète.
Anise Koltz is considered the most important contemporary poet in Luxembourg. During her long and eventful life, she wrote and translated many of her poems into English, Spanish and Italian. Koltz died just recently, on March 1, 2023, at the venerable age of 94 years old.
World-famous people from Luxembourg
Many Luxembourgers are famous. But not everyone can be called world famous. Here are those who fit this definition.
Jules Alphonse Nicolas Hoffmann (born 1941)
Jules Hoffmann was born in Echternach in eastern Luxembourg during World War II. His father came from a farming family and his mother was the daughter of a butcher. Influenced by his father, Jules became very interested in the world of insects and began to study zoology, general biology and chemistry in Luxembourg and then in Strasbourg.
At the University of Strasbourg, Jules received his doctorate in biology for his thesis "On the origin and role of blood cells in the migratory cricket Locusta migratoria". A year later, he became a French citizen.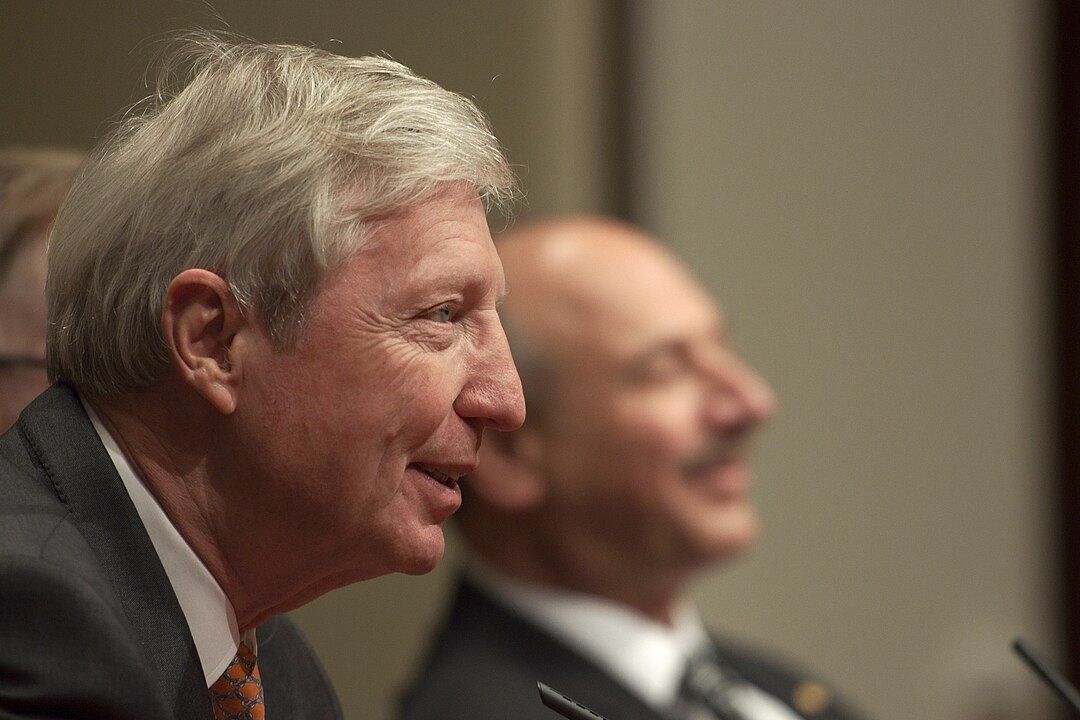 Jules Hoffmann has received a total of 14 scientific awards, including the 2011 Gold medal from CNRS or the National Centre for Scientific Research.
The biologist specializes in the immune system of insects. In 2011, Hoffmann shared the Nobel Prize in Physiology or Medicine with scientists from the United States and Canada for his work on innate immunity.
In 2023 Hoffmann was elected to join the Pontifical Academy of Sciences.
Léa Linster (born 1955)
Léa Linster is a Luxembourgian chef, the first and only woman to win the gold medal at the Bocuse d'Or in 1989. Her grandparents were bakers and her mother was a great cook. Her father owned a café, a tobacco shop, a gas station and a hotel in Fressange, about 15 km south of Luxembourg.
At the age of 14, Léa Linster replaced her mother in the kitchen and prepared a coq au vin that impressed sixteen guests with its taste.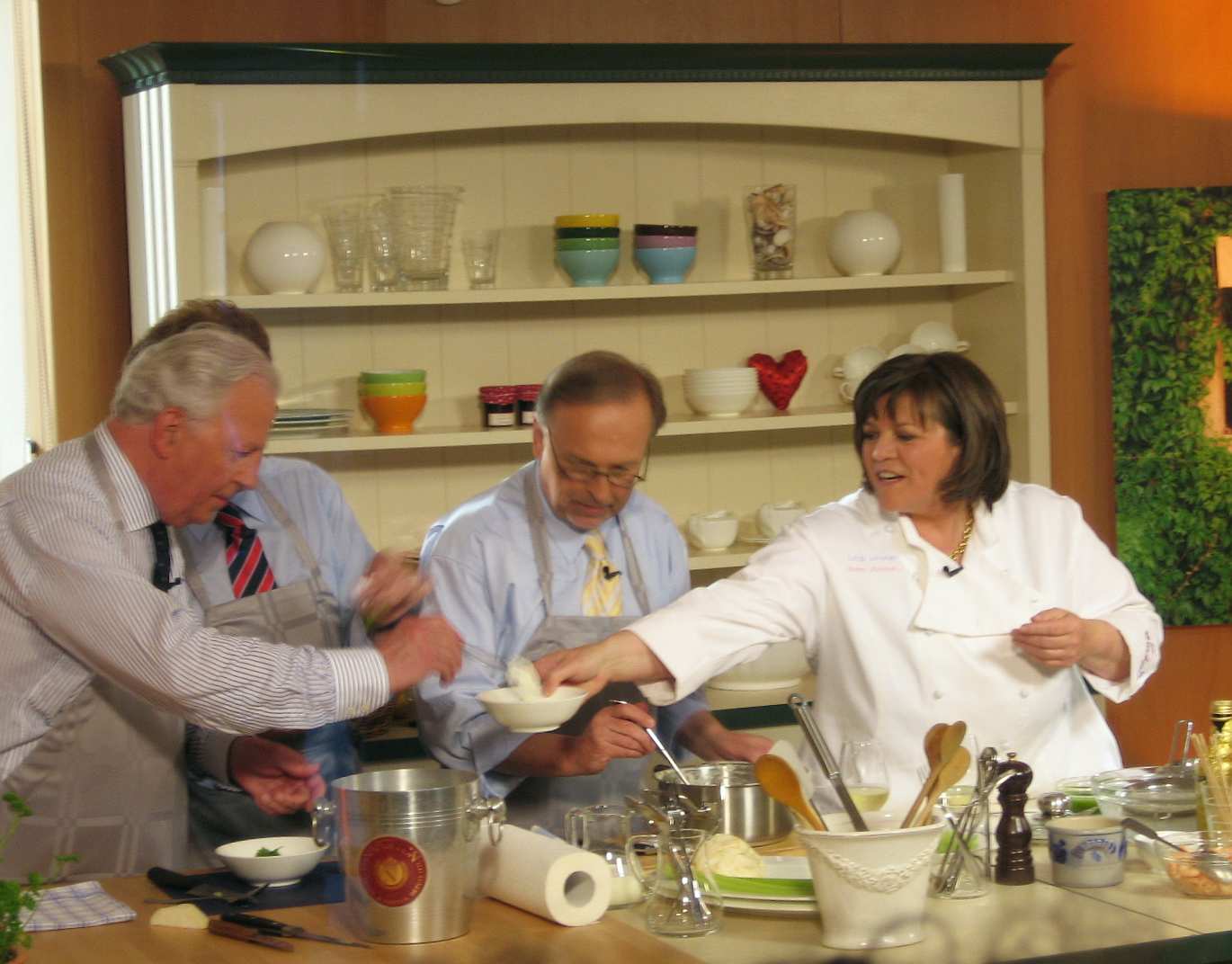 After her father's death, she took over the management of the café and transformed it into Restaurant Léa Linster, a gourmet restaurant.
International recognition came to Léa Linster in 1987 when she became the first woman in Luxembourg to receive the title of "Brevet de maîtrise en cuisine". The same year, she was awarded her first Michelin star.
Two years later, Léa Linster took part in the world's greatest cooking competition, the Bocuse d'Or, and won the prize. Léa Linster is known throughout the world as a cookbook author and television cooking show host.
Luxembourg Saints
Of course, modern Luxembourg is a secular state. But it once existed within the European Christian tradition. At that time, several Luxembourgish saints were added to the Christian pantheon.
Cunigunde of Luxembourg (975 - 1033)
She is the patron saint of Luxembourg, one of the eleven children of Siegfried I of Luxembourg and Hedwig of Nordgau. Cunigunde wanted to become a nun but entered into a "white marriage" with King Henry II of Germany.
A few years later, Henry was crowned Holy Roman Emperor and Cunigunde was crowned Queen. As the king's closest advisor, Cunigunde took an active part in his reign as his counselor and advisor on political decisions.
Her hagiography tells us that Cunigunde was accused by her detractors of having betrayed her husband, but the queen proved her innocence by divine providence: she walked over pieces of red-hot iron without injury.
A year after her husband's death, Cunigunde abdicated and retired to the Benedictine Abbey of Kaufungen in Hesse, Germany. Cunigunde lived the rest of her life as a nun and was buried next to her husband after her death.
Pierre de Luxembourg (1369 - 1387)
St. Pierre is a fifth-generation descendant of Henry V, Count of Luxembourg, who belonged to the French branch of the House of Luxembourg. Sadly, Pierre's father died when he was two years old and his mother died when Pierre was four.
At the age of 15, Antipope Clement VII appointed Pierre to be the Bishop of Metz, a nearby city, that is now French.
The young bishop led an austere life of selfless fasting and penance, which led to his untimely death at the age of 18. His hagiography tells us that the saint had visions in which Christ appeared to him.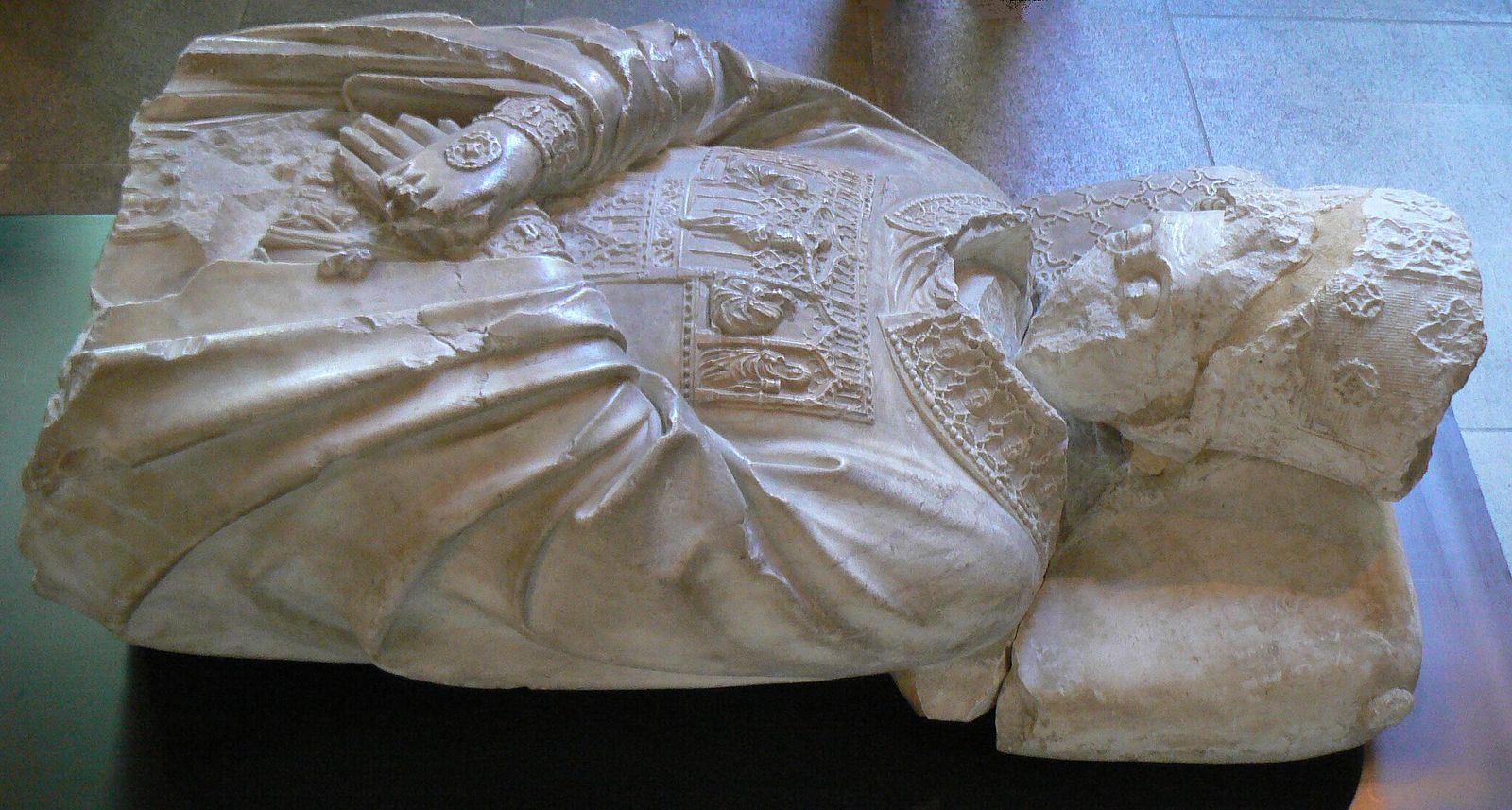 Frequently Asked Questions (FAQ)
Who is the most famous person from Luxembourg
Probably the world-famous pianist Francesco Tristano Schlimé. He was born in Luxembourg in 1981. Francesco started playing the piano at the age of five and gave his first concert with his own compositions at the age of thirteen. Today he is known all over the world, both in the club scene and in classical concert halls.
Is Brian Molko from Luxembourg
No, he is Belgian, but he lived in the town of Sandweiler and studied at the European School of Luxembourg and later at the American International School of Luxembourg.
Who is the most famous singer in Luxembourg
You can answer this question using the HPI (Historical Popularity Index). The answer is Camillo Felgen (1920–2005). His HPI is 50.14, which means that he is the most famous Luxembourgish singer.
What is a person from Luxembourg called
Legally, although a distinct Germanic ethnolinguistic identification is vociferously advocated and promoted, all citizens of the Grand Duchy of Luxembourg are considered Luxembourgers under Luxembourg law. The appropriate adjective is "Luxembourgish".
Sources: www.askart.com, today.rtl.lu, www.tageblatt.lu, www.woxx.lu
We took photos from these sources: Screenshot from the movie Old by director M. Night Shyamalan lb.wikipedia.org lb.wikipedia.org lb.wikipedia.org lb.wikipedia.org en.wikipedia.org wikipedia.org lb.wikipedia.org commons.wikimedia.org
Copy link