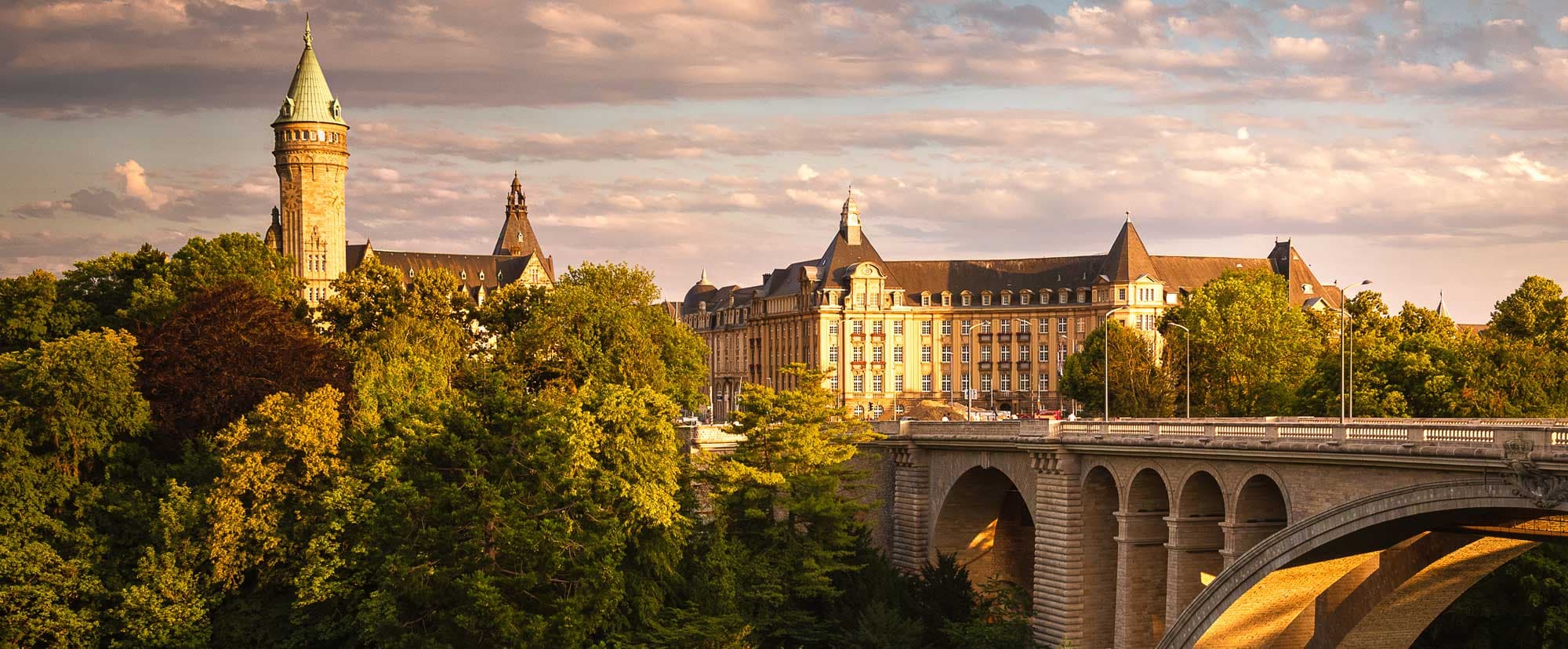 Hesperange and Alzingen communes in Luxembourg
Nestled in the heart of Luxembourg, Hesperange is a vibrant commune boasting a unique blend of urban convenience and rural charm. It comprises five distinct towns:
Hesperange,
Alzingen,
Fentange,
Howald,
Itzig.
This commune enjoys an enviable proximity to Luxembourg City, making it a prime location for residents and businesses. With a burgeoning population, Hesperange is among the most populous communes in Luxembourg.
Its geographical diversity is one of its defining features, offering a tapestry of landscapes that range from bustling urban areas, notably around Howald, featuring residential neighborhoods and thriving commercial zones, to idyllic countryside settings reminiscent of a charming village, as exemplified by Itzig.
The towns of Hesperange, Alzingen, and Fentange find themselves situated harmoniously between these two extremes, characterized by predominantly residential environments.
Historical overview
The first mention of this locality dates back to 867-868 when it was known as Hasmaringa, forming part of the extensive holdings of the Echternach Abbey. It wasn't until the early 13th century that the Counts of Luxembourg granted the lordship of Hesperange to the Lords of Rodemack, who erected a formidable castle on this strategically vital site.
Centuries later, the winds of change swept through the region with the advent of the French Revolution. Following the First Coalition War, during which the French Revolutionary armies besieged Luxembourg's fortress, the Grand Duchy succumbed to the French Republic in 1795. In this transformative period, Hesperange underwent a significant shift as the last feudal lord, Margrave Charles-Frédéric de Bade-Durlach, relinquished his holdings to the French state.
Over the years, Hesperange's fate as well as that of Luxembourg fluctuated under various authorities and occupations and showed no particular development.
However, the second half of the 20th century saw the beginnings of Hesperange's growth, and the establishment of several industrial and commercial zones. The expansion of the highway network around the capital further fueled Hesperange's development, positioning it as a dynamic and evolving commune within the Luxembourgish landscape.
Population of Hesperange and Alzingen
As of January 1st, 2023, Hesperange and Alzingen together are home to a population of 16,433 residents, constituting approximately 2.49% of the nation's total population. A noteworthy demographic facet is that roughly 56% of this population comprises foreign residents, reflecting the commune's diverse and cosmopolitan character.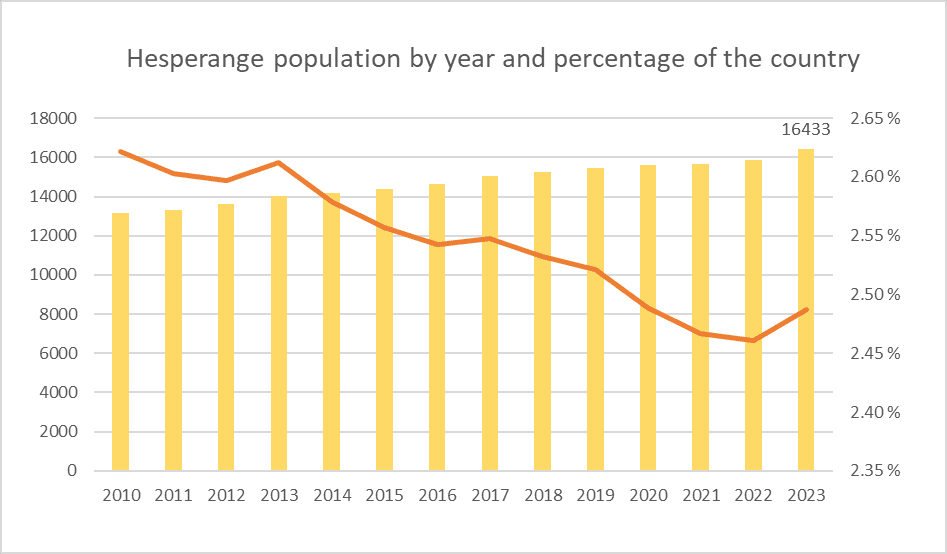 Hesperange and Alzingen are undeniably amid a demographic surge. Over the past three decades, their population has nearly doubled, illustrating a robust growth trajectory. Hesperange is a dynamic commune that proudly stands as the 7th most populous in the country.
Pros and cons of living in Hesperange
Hesperange and Alzingen offer a unique blend of landscapes, seamlessly merging urban vibrancy, residential tranquility, and commercial activity within the serene backdrop of the countryside. The direct proximity to Luxembourg City is a significant advantage that has spurred robust economic development in the commune, providing residents with an array of employment opportunities and urban amenities.
For car owners seeking a peaceful living environment in a scenic setting, Hesperange and Alzingen offer an enticing option. On the other hand, those without personal vehicles may find it more practical to explore locations closer to the capital to ensure ease of access to urban amenities.
The decision ultimately hinges on individual preferences and priorities, with both choices offering unique advantages and considerations for prospective residents.
Transport accessibility
Living in Hesperange and Alzingen provides residents with a range of transportation options, each offering its own advantages and considerations.
By car. For those with their own vehicles, commuting from the center of Alzingen to Luxembourg City center typically takes between 20 to 25 minutes, providing a convenient and flexible mode of transport.
By tram. While the tramway doesn't currently extend to Hesperange, changes are on the horizon. The T1 tram line is set to serve Howald by 2024. Though it won't reach further, this development is a welcome addition for the rest of the commune. Residents can expect a short bus or bike ride to Howald to access the tram, significantly shortening travel distances.
By bus. Several bus lines from the city of Luxembourg (AVL) connect to Hesperange, including lines 3, 4, 5, 23, 24, 28, and 29. However, to travel within other parts of the commune, the use of RGTR buses, which serve the entire Grand Duchy of Luxembourg, is necessary. For instance, the journey from Alzingen to the city center takes approximately half an hour by bus.
By bike. Cycling is a versatile option, with journey durations varying depending on the origin and destination. Short trips from Howald to the train station can take as little as 10 minutes, while reaching the city center typically requires about 15 minutes. Longer journeys, such as from Alzingen to the city center, may take around half an hour by bike.
Infrastructure of the commune
Hesperange and Alzingen offer a comprehensive infrastructure designed to enhance residents' quality of life. From a range of educational institutions to cultural hubs like the CELO Cultural Center, these communes provide opportunities for learning and enrichment.
Healthcare needs are met by the Hesper Medical Center and the nearby Hesper Apdikt pharmacy.
Nature lovers can explore the numerous parks and walking trails, while sports enthusiasts can access various facilities and playgrounds.
For shopping, multiple supermarkets and the nearby Cloche d'Or Shopping Center cater to diverse needs.
Let's explore the infrastructure closer below.
Schools, creches, and education in Hesperange and Alzingen
Education in Hesperange and Alzingen is marked by a commitment to growth and accessibility. The recently established Alzingen school ensures that residents have access to quality education close to home. There are two crèches, one located in Hesperange and the other in Alzingen.
For those pursuing secondary education, the Lycée Technique de Bonnevoie, situated near the upper limit of Howald, provides a comprehensive curriculum. This institution offers a diverse range of academic and technical programs.
Furthermore, music enthusiasts can explore their talents at the Museksschoul Hesper, enriching the cultural and artistic fabric of Hesperange and Alzingen.
CELO Cultural Center
The CELO Cultural Center, inaugurated on March 29, 2019, in Hesperange, stands as a versatile hub for a wide range of artistic performances and cultural events. This modern facility serves as a focal point for the commune's vibrant cultural scene, offering a unique space for creativity to flourish.
At the heart of the CELO Cultural Center is a concert hall with a seating capacity of 307, serving as a versatile platform for musical concerts, theatrical productions, and various cultural events hosted by local associations.
Healthcare in Hesperange and Alzingen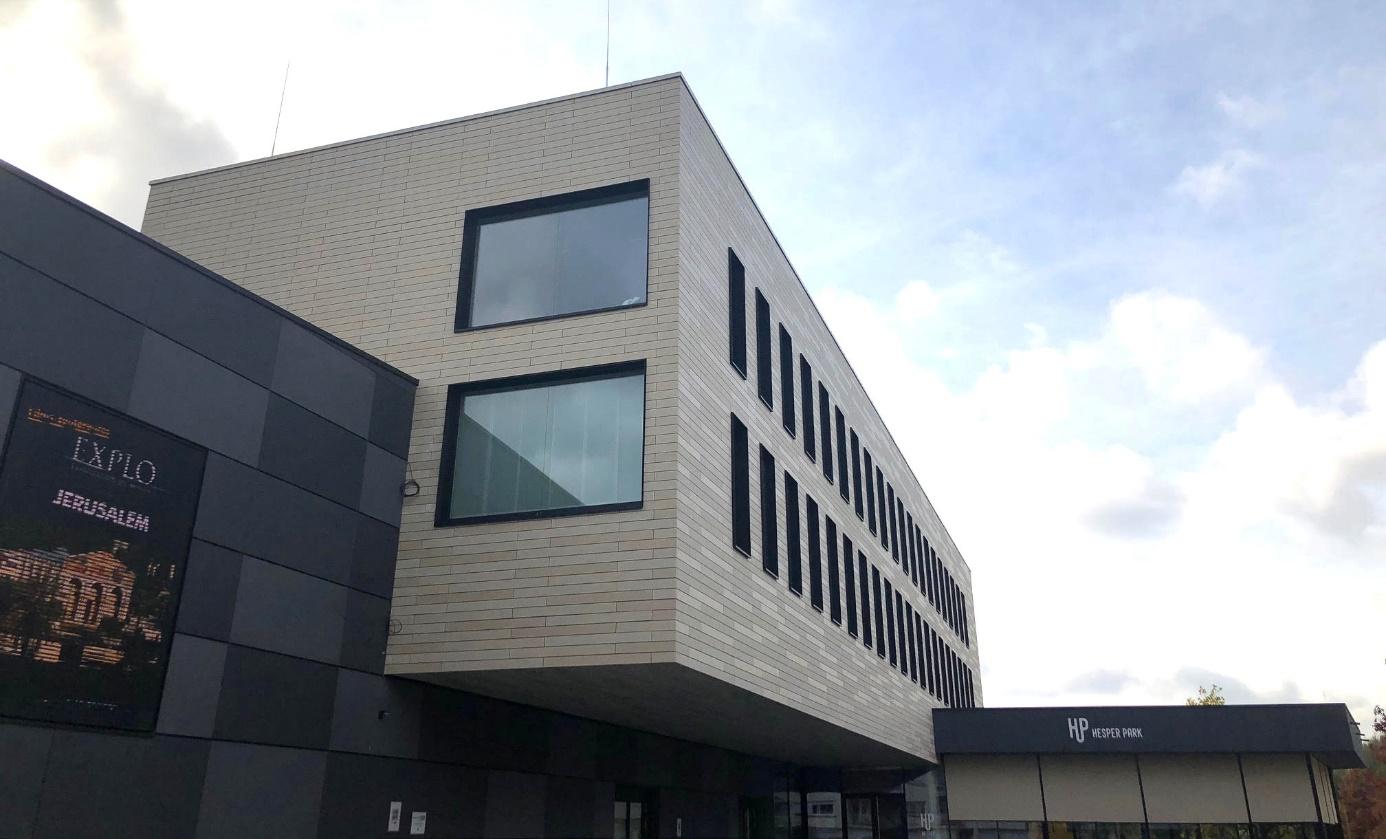 Within the same building complex as the CELO Cultural Center in Alzingen, residents have access to the Hesper Medical Center, a medical practice that hosts a team of healthcare professionals spanning multiple specialties.
This comprehensive medical facility encompasses general practitioners alongside specialists in cardiology, neurology, psychiatry, and medical ultrasound.
For pharmaceutical needs, the Hesper Apdikt pharmacy is conveniently situated just a few steps away from the medical center.
Hesperange parks, nature places and kids playgrounds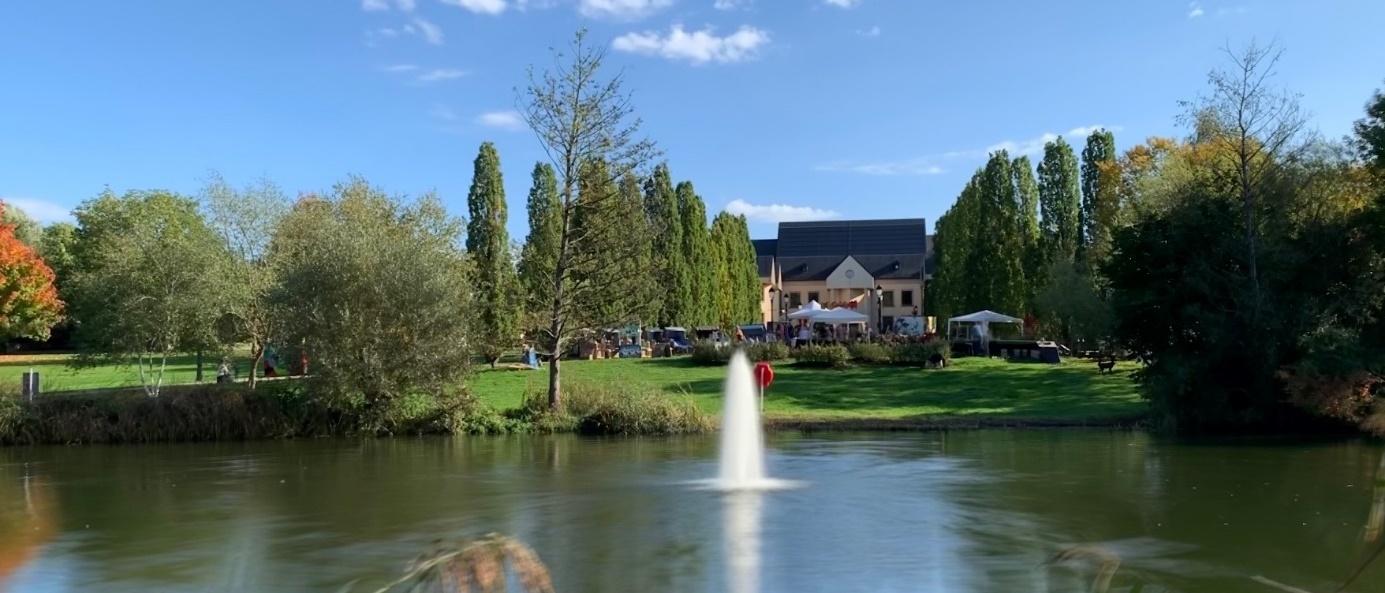 Hesperange is a commune blessed with an abundance of parks, nature spots, and playgrounds, making it an ideal destination for outdoor enthusiasts and families alike. Among these green spaces, the Hesperange Municipal Park stands out as a serene oasis located just behind the town hall.
Here, residents and visitors can unwind beside the tranquil pond, engage in friendly games of volleyball, basketball, or football, and partake in a variety of events hosted throughout the year. In addition to parks, numerous playgrounds dot the commune's landscape, providing entertainment and recreational opportunities for children.
For those inclined to explore the natural beauty and rich history of the commune, Hesperange offers a network of pedestrian trails.
These paths allow residents and visitors to delve into the area's long history, with prehistoric findings dating back to the Stone Age, and to gain a deeper appreciation of the region's unique blend of nature, culture, and heritage.
Sports infrastructure
Hesperange boasts a wide array of sports and recreational facilities to cater to the diverse interests of its residents. These amenities encompass football fields, basketball and tennis courts, multiple sports halls, a beach volleyball court, pétanque facilities, cyclocross trails, a skate park, and various other sports infrastructures.
While we've listed some of these sites here, we recommend visiting Hesperange's dedicated sports webpage for a more detailed overview of the extensive sports facilities and activities available throughout the commune.
Shopping centers in Hesperange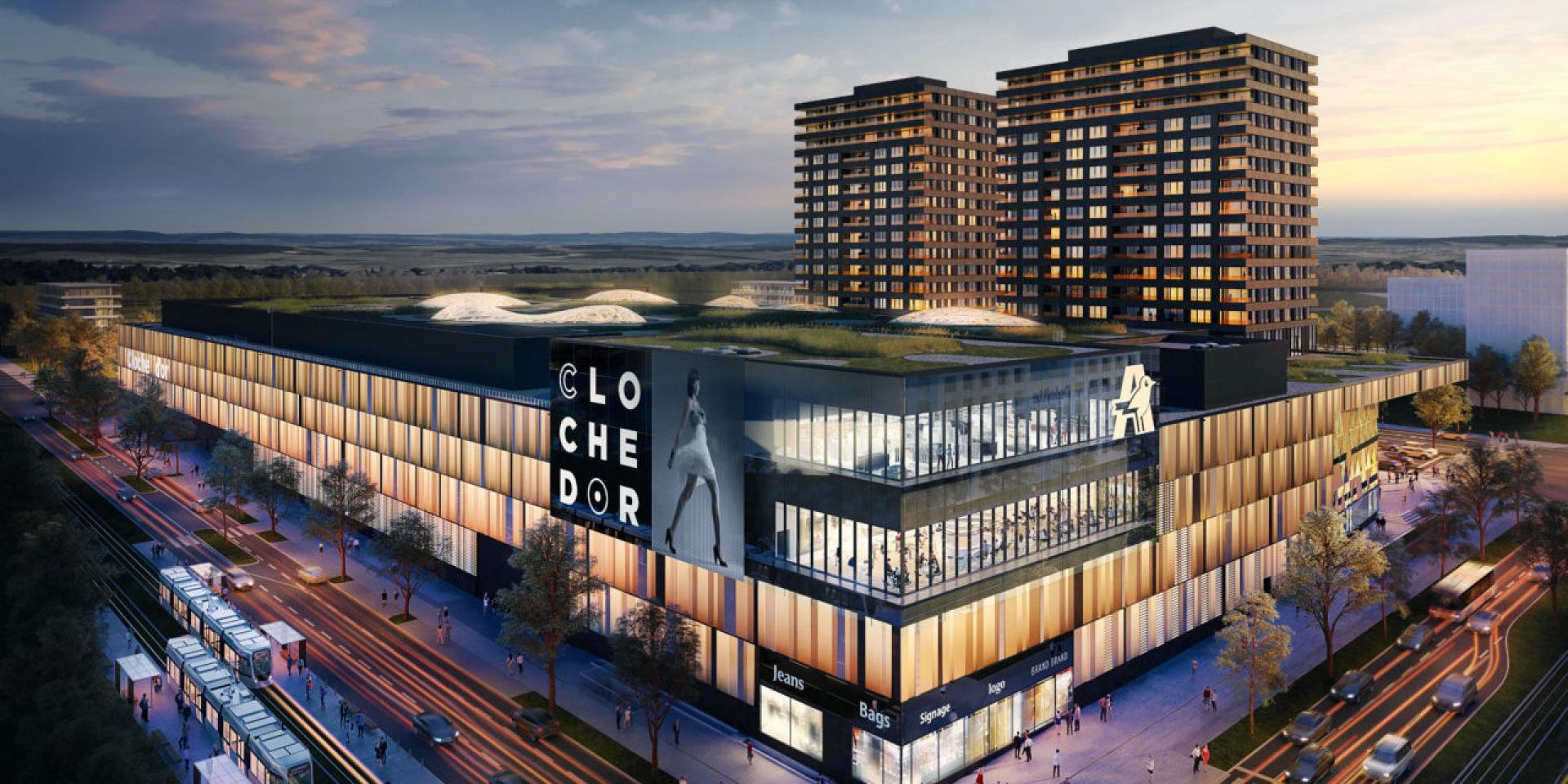 Hesperange and Alzingen offer a range of shopping options that cater to daily needs and beyond. Multiple supermarkets and local businesses dot Hesperange, providing residents with easy access to essentials.
While the commune itself lacks large shopping centers, a notable option is the nearby Cloche d'Or Shopping Center, situated just north of the commune's border in the Gasperich district of Luxembourg.
This center presents a diverse array of stores, enabling shoppers to find a wide range of items in one location.
From Alzingen, reaching the Cloche d'Or Shopping Center takes only about 10 minutes by car, 15 minutes by bike, or approximately 20 minutes by bus, offering a convenient retail destination for the community's varied needs.
Renting and buying real estate
Hesperange and Alzingen present a compelling real estate landscape, characterized by significantly lower property prices compared to the capital, making them attractive options for those seeking proximity to Luxembourg City along with a greener, more rural ambiance at appealing price points.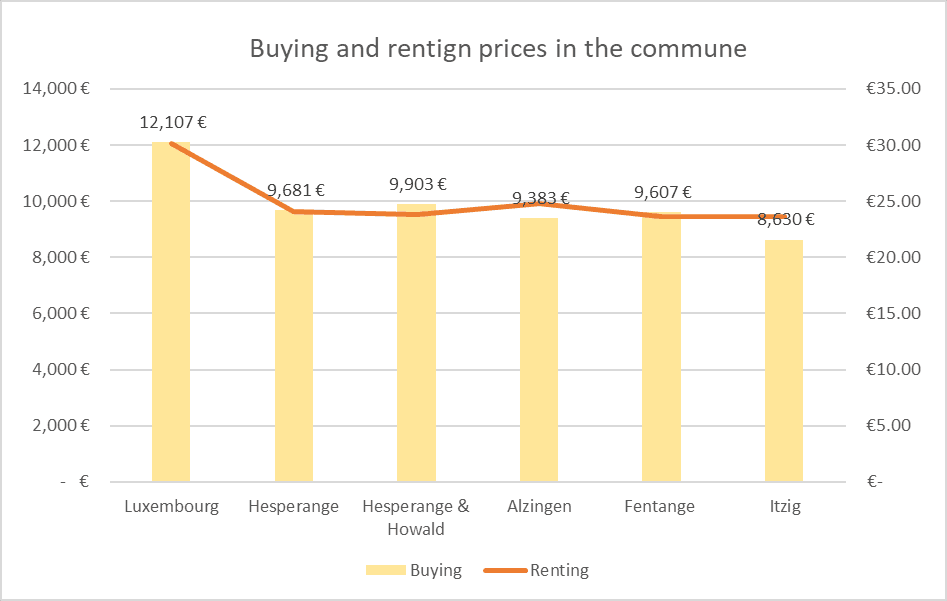 While prices for buying and renting property within the commune exhibit a degree of homogeneity, there are slight variations to consider.
In terms of purchasing, Hesperange and Howald tend to command slightly higher prices compared to other areas within the commune.
On the rental front, prices also display a level of consistency, with Alzingen leaning slightly toward the upper end of the spectrum.

Frequently Asked Questions (FAQ)
What makes Hesperange and Alzingen attractive places to live
Hesperange and Alzingen are attractive places to live due to their unique blend of suburban tranquility and proximity to Luxembourg City. Residents enjoy a peaceful, green environment with easy access to urban amenities.
These communes offer a high quality of life, excellent schools, cultural opportunities, and a strong sense of community, making them sought-after destinations for those seeking a balanced and fulfilling lifestyle in Luxembourg.
What recreational and cultural opportunities exist in Hesperange commune
Hesperange and Alzingen provide a wealth of recreational and cultural experiences. Residents can enjoy cultural events at the CELO Cultural Center, explore parks and nature spots, participate in sports activities, and attend community festivals. The communes offer a diverse range of leisure options to enrich residents' lives.
Are there parks, nature spots, and playgrounds in these communes
Yes, both Hesperange and Alzingen feature numerous parks, nature spots, and playgrounds. The Hesperange Municipal Park is a serene oasis, while
pedestrian circuits
allow exploration of the natural beauty. These green spaces offer opportunities for relaxation, outdoor activities, and family outings.
Are Hesperange and Alzingen easily accessible in terms of transportation
Yes, transportation is well-connected. The communes have bus links to Luxembourg City, and the upcoming T1 tramline will enhance accessibility. Additionally, biking is a convenient option, and there's proximity to major highways.
Copy link