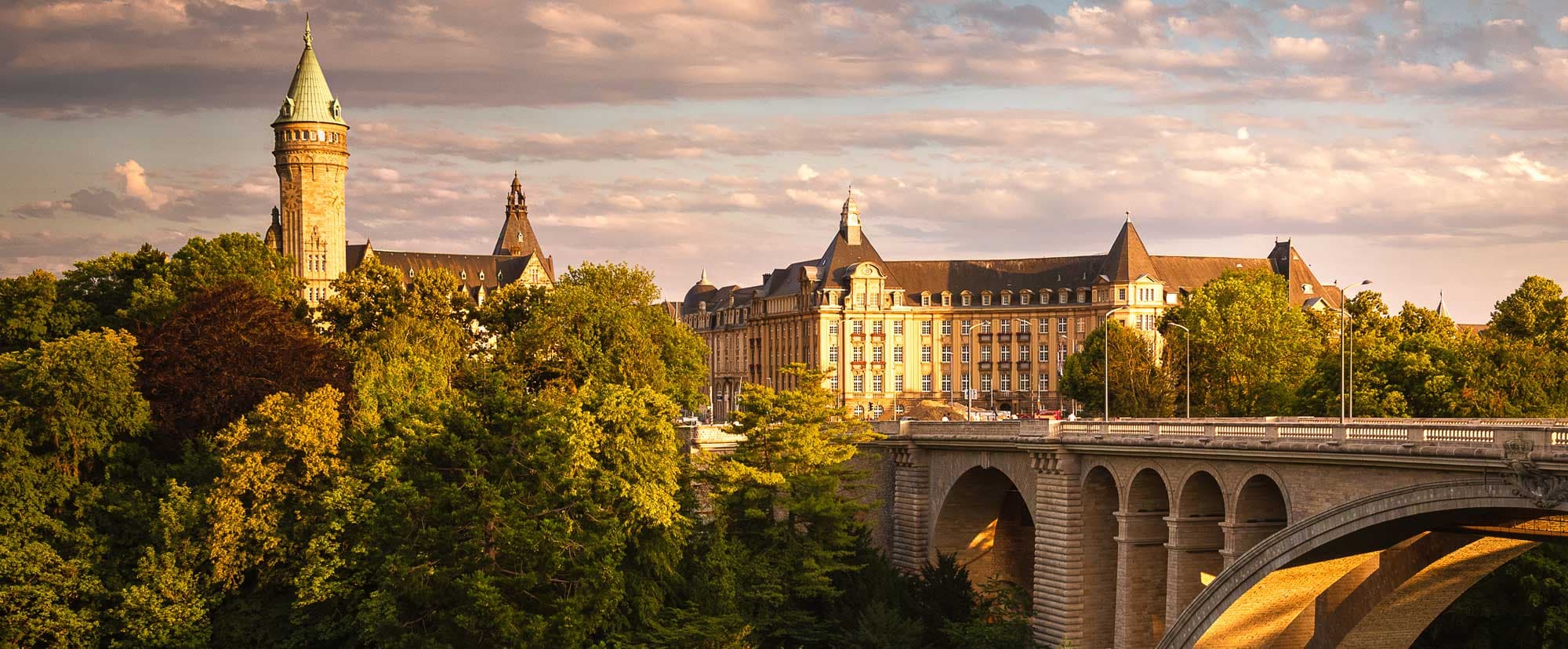 How to enrol children in the Maison Relais for after-school care in Luxembourg
If you're relocating to Luxembourg with your family and kids you are most likely will be looking for childcare facilities. As you will find a good nursery for young kids, and a perfect school for kids, there will be also an option where you will need an extended-day care facility.
Luxembourg supports working parents and provides a great infrastructure for childcare. There are many private and public drop-in centers (called «maison relais» in French) that can accommodate kids and provide a safe and nurturing environment. In this article, we will explore what Maison Relais is and how you can enroll your child in one.
What is Maison Relais
In Luxembourg, a maison relais (drop-in center) is a type of educational facility that provides childcare and support services for children and offers a combination of daycare, preschool education and after-school care for children from the age of 3 years old and until 18 years old.
These drop-in centers aim to support working parents by providing a reliable and high-quality childcare solution for children, who need after-school care and can not be at home. For example, when both parents work.
In Luxembourg, like in any country, it is not advisable to leave your child at home alone before the age of at least 12 years old.
Maison Relais usually operate during the week and offer extended hours to accommodate working parents and school timetable: during morning hours around 6 a.m. to 8 a.m. and until 7-8 p.m. depending on the facility. The qualified staff engages children in a variety of activities, including educational games, social interactions and creative projects.
Who can attend drop-in centers in Luxembourg
Maison Relais centers in Luxembourg are open to children of various age groups. The eligibility criteria may vary slightly between different centers, but in general, children from 4 years old to 12 years, i.e. children in schooling, can attend after-school care facilities in the country.
You have the right to enroll your child in the maison relais in your commune of residence if your child also attends the school there.
There is usually some flexibility in terms of scheduling, with options for full-day care, half-day care, or extended-day group care, depending on your needs. Keep in mind, that the payment will be calculated based on the hours you require.
When the number of applicants exceeds the available spots in drop-in centers, priority will be given to the following groups:
Children living in the exact commune,
Children with special educational needs, including those with physical and mental disabilities,
Children of disabled or seriously ill parents,
Disadvantaged families referred by social workers,
Single-parent working families,
Families with both parents working.
Registration for drop-in centers is typically done on an annual basis, following the school calendar. But you can join them at any time of the year but be prepared that there might be not many places, depending on the commune you live in.
How to choose a good maison relais for your kid
When choosing an extended-day group facility, you need to consider several factors, that may affect your choice. First of all, check the availability of spots, because sometimes there is a waiting list. Then, take a look at what the maison relais propose to kids – are there meals, what do kids do, how many staff persons are there? All this information is essential when choosing a childcare institution.
Then, you will have to choose between public and private maison relais. While they are almost the same and can be both covered by the Chèque-service accueil program, some provide different language groups and various educational programs.
State maison relais in Luxembourg
Luxembourg's government supports the establishment of Maison Relais centers across the country. These state Maison Relais centers follow similar principles and provide quality childcare services to families in Luxembourg.
All communes of the Grand Duchy have their maison relais. Usually, they include several offices and centers, that can be located near or inside schools and kindergartens in the area: for example, state maison relais in Schifflange and maison relais in Sanem.
As an example and for informational purposes, we invite you to read the brochure on maison relais services in the commune of Differdange.
The government ensures that state Maison Relais centers meet specific standards and regulations to maintain their high-quality standards. They focus on creating a safe, stimulating, and inclusive environment for children to thrive and be educated. For example, the fancy Elisabeth Enfance maison relais in Mondorf.
Private maison relais in the Grand Duchy
Private Maison Relais usually operate on a fee-based system. Some of them also can be covered by the CSA system and partly subsidized by the government. Because of the high demand for after-school care, there may be not enough places in state institutions, so many parents turn to private institutions.
Fees for private Maison Relais may vary depending on the facility and the services provided. Usually, the prices for private extended-day childcare can be around 180-250 euros per month, including meals and activities.
There are various private maison relais in Luxembourg, for example, Montessori drop-in centers of L'Enfant Roi for young children, available for students of Ecole Maria Montessori.
Private Maison Relais may have its own admission criteria and enrolment procedures. Parents interested in enrolling their child in a private Maison Relais should contact the establishment directly for further information on availability, fees and any additional requirements.
Maison relais by the Red Cross Luxembourg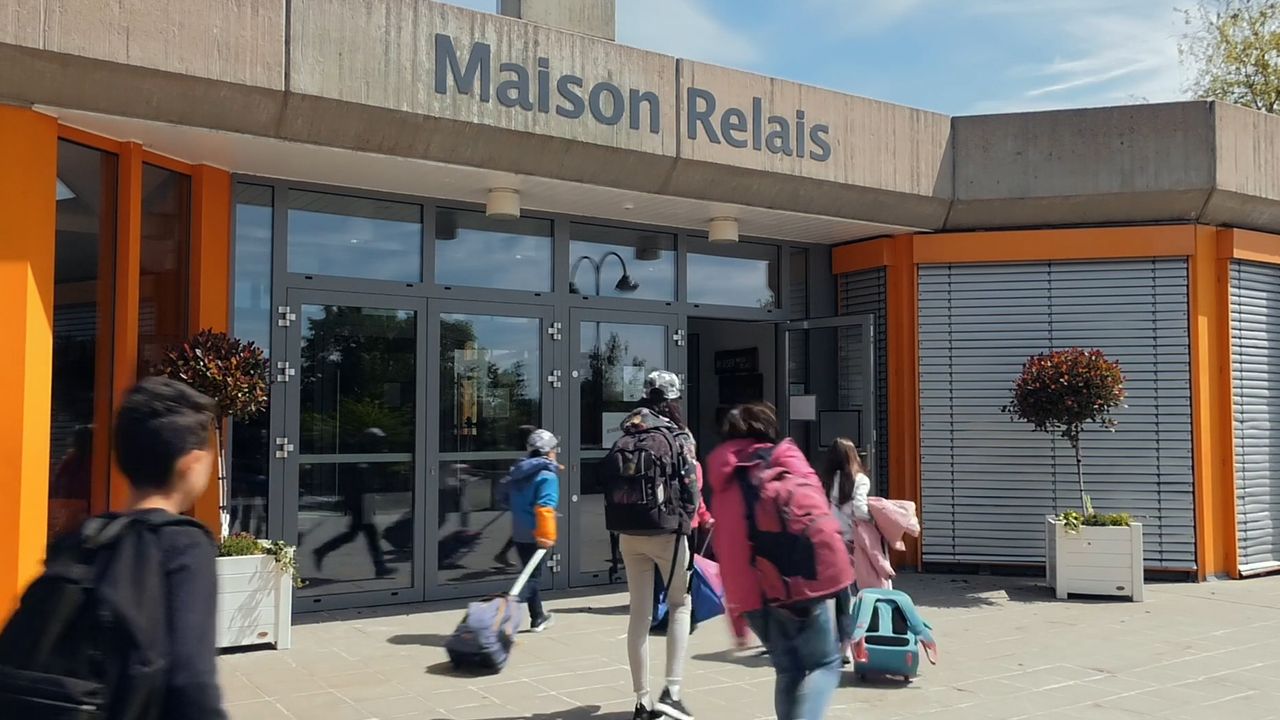 One of the organizations that operate Maison Relais centers in Luxembourg is the Red Cross. Maison Relais by Red Cross offers high-quality childcare services with a focus on the well-being and development of children. They aim to create a stimulating and supportive environment where children can learn and grow. The admission is processed the same way, as it is done in normal public maison relais.
The pedagogy is based on the Reggio system, where children can choose their own activities. The staff ensures that they have a comprehensive offering that meets their needs and interests. Learning the Luxembourg language is also supported here while promoting the languages, cultures, and religions of all the children's countries of origin.
How to enroll your kids to maison relais in Luxembourg
Maison relais usually operate at the commune level and offer care outside of regular school hours, catering to families residing or schooling in the commune. As they are based on the location and registration address, you will need to come in person to the maison relais in your commune.
Some centers may have specific age restrictions. Before enrolling your child at the drop-in center in Luxembourg, ensure that they meet the age requirements.
To apply for enrollment in the extended-day group at Maison Relais, follow these general steps:
Find a suitable maison relais in your commune or education facility. You can do that by either contacting the Municipality Office or the school.
Reach out to the chosen center in person or via phone to find out about the availability and any specific enrollment procedures. Sometimes they can orient you on the approximate dates when there will be available places.
Usually, the waiting line is from a few weeks to a few months, so contact them before the beginning of the school year.
If possible, schedule a visit to the Maison Relais center to get a firsthand look at the facilities and meet the staff. Take your kid with you. Do not hesitate to come and see the facility before enrollment: you can evaluate the place and ask all the questions that interest you with the staff working there.
Obtain the necessary enrollment forms from the Maison Relais center and carefully fill them out. Collect all the needed documents. Make sure to provide all available information. In some cases, if you don't have your CNS card yet, for example, you can ask the administration to bring it later.
Once you've completed the enrollment application, submit it to the Maison Relais center along with the required documents. Keep copies of all submitted documents for your records, especially the ones you have signed.
The Maison Relais Center will review your application and inform you of the enrollment status. If your child is accepted, you will receive further instructions regarding the start date and any additional requirements.
What documents are required
When you visit a maison relais that suits your location, you will be given a questionnaire and an information booklet in French. It will be a big document (around 40 pages) but you will only need to fill in a few pages with personal information — the rest of the paperwork includes useful information for parents.
Here is what information you will need to fill in the application form at the Maison Relais:
Information about the child
You need to fill in all of the personal details of the child, what level of education the child is in and what languages the child speaks. Usually, maison relais workers will use the indicated language, if they know it. But still, it is a great place for kids to practice other languages and assimilate.
Medical information
Any allergies to food and other medical information that the staff at the after-school care center need to know: chronic diseases, as well as emergency plans for children with special medical needs, are necessary to fill in.
Information on parents or legal guardians
Personal information about the parents, their national insurance number and contact details as well as information about their employment: how many hours per day they are contracted to work and their employer's certificate.
Information on third parties
If someone other than the parents is authorized to pick up or drop off the child at the maison relais, you will need the personal details and contact details of this person. You also will have to enclose a copy of the identification documents of that person.
In addition to completing the personal details, in most cases, there are documents that need to be attached. These documents are essential for verifying your child's eligibility and ensuring their safety and well-being within the drop-in center environment:
Copy of the child's birth certificate, passport or other identification paper
Copy of the child's social security card
Copy of the child's vaccination card, translated into the official language, preferably German
Copies of ID cards of parents and persons, authorized to pick up the child
Recent employment certificates of parents indicating official employment and weekly working hours, or proof of registration with the ADEM
Copies of CNS cards of parents, proving the medical care coverage (in some cases)
Direct debit order, duly completed and signed (for the newly enrolled)
Chèque-service accueil account information, if you are registered with the system
For children with specific health needs:
An action plan for emergencies and healthcare instructions (PAI), if applicable.
A recent medical certificate on allergies and/or intolerances.
For children under custody:
A copy of the judgment on parental authority authorization.
At the beginning of each term, parents or guardians are requested to provide a new employment certificate to the Maison Relais. Parents or guardians are required to inform the Maison Relais if there is a change in their employment situation, such as becoming unemployed.
How much does maison relais cost in Luxembourg
The services provided by maison relais are covered partly by the government. The Chèque-service accueil (CSA) is one of the family benefits available to families in the country.
On 12 July 2022, the Chamber of Deputies approved the law on free non-formal education. From the start of the 2022-2023 school year, non-formal education will be free of charge during school weeks for children enrolled in compulsory primary education.
That means that children attending school in Luxembourg receive free education, regardless of the type of care they receive (such as maison relais centers, daycare centers, mini-crèches, or parental assistants). During school weeks, Monday to Friday, from 7 a.m. to 7 p.m., admission is free of charge for kids who are:
receiving basic compulsory education,
are eligible for it (have working parents or other reasons),
are allocated to the public drop-in center at the registered address.
Outside of these hours, the financial contribution of parents and the state will be determined using the voucher system scale, including during school holidays and summer.

Frequently Asked Questions (FAQ)
How much does the maison relais costs in Luxebmourg
vate maison relais cost arund 200 euros for one child per month. But if you are subscribed to the Chèque-service accueil, the government will cover parts of the costs for your child's extracurricular care. There are special reduced tariffs depending on the number of children and overall household income.
For public maison relais during school weeks, Monday to Friday, from 7 a.m. to 7 p.m., admission is free of charge for kids who are:
receiving basic compulsory education,
are eligible for it (have working parents or other reasons),
are allocated to the public drop-in center at the registered address.
How to enroll a child in the maison relais in the commune
There are a number of important factors to consider when choosing an extended day center. Firstly, it's important to check the availability of places, as there may be a waiting list. Secondly, it's a good idea to find out what the maison relais offers the children, such as meals, activities and staff/child ratios. Gathering this information is essential when choosing a childcare facility.
Afterward, you will need to visit it in person and collect and fill out the application form. After submitting the application with the attached documents, regarding important information on the child and parents, you will need to wait for the response.
At what age can a child go to maison relais for after-school care in Luxembourg
Maison Relais centers in Luxembourg are open to children from 4 years old to 12 years old, which includes children in schooling. Eligibility criteria may vary slightly between different centers, but generally, children attending school in the same commune are given priority.
Before that age, children can attend creches and daycares, which we also covered in detail in our previous articles:
Copy link