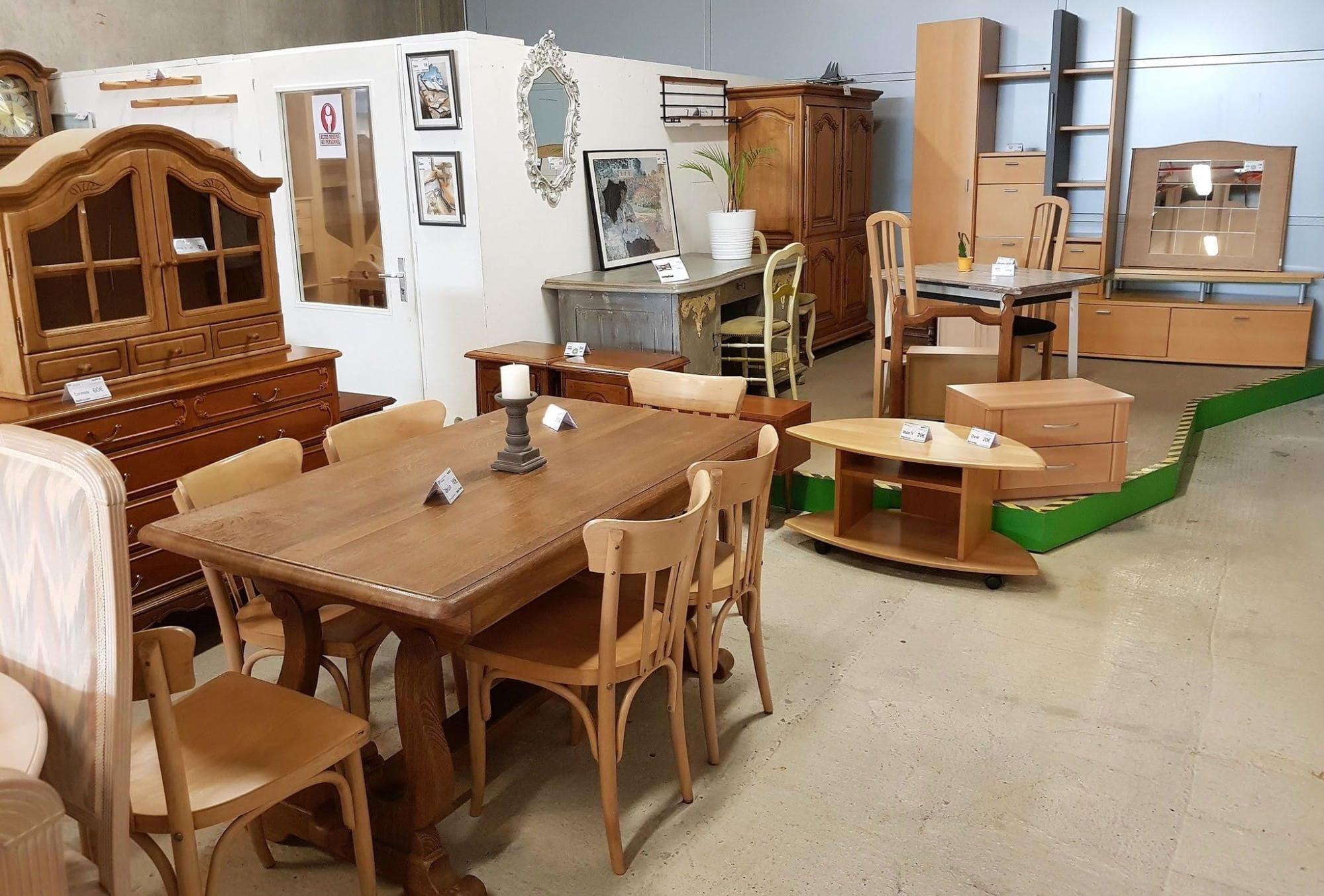 Second-hand shops in Luxembourg
In this article, we will delve into the thriving second-hand shopping scene in Luxembourg, guiding you through an exploration of the city's diverse thrifting offerings.
Over the past few years, there has been a significant increase in the popularity of second-hand shopping worldwide. Several factors have contributed to this trend, such as the desire to find budget-friendly options and an increasing awareness of environmental issues. Second-hand goods offer more than just affordability; they also contribute to waste reduction and provide a chance to discover one-of-a-kind items.
We are here to guide you through this sustainable and budget-friendly shopping trend, covering everything from the latest fashions to the top spots for finding second-hand clothes, electronics, and furniture. Plus, we'll explore the convenience of online shopping. Join us as we delve into the world of economical and sustainable shopping in the heart of Europe, offering insights and tips to help you navigate this growing trend.
Second-hand shopping trends and popularity
The popularity of second-hand shopping is rapidly growing, attracting an increasing number of consumers to the allure of pre-owned items. This rising trend can largely be credited to the expansion of second-hand stores and the advent of online marketplaces over the last decade, simplifying the process of buying and selling used goods.
Why people buy old stuff?
Economic factors are also playing a crucial role in this shift towards second-hand commerce. In times of inflation and financial uncertainty, many are seeking more affordable alternatives, and second-hand markets offer a viable solution, helping to alleviate the strain on personal budgets.
Simultaneously, there's a surging consciousness about the environmental impacts of excessive consumerism. A growing segment of the population is becoming aware of the negative effects their purchasing habits can have on the planet. In response, they are turning to second-hand items as a way to lessen their ecological footprint and contribute positively to conservation efforts. This shift is not just about saving money; it's also about making responsible choices that benefit the environment.
While concrete statistics on second-hand shopping trends in Luxembourg can be elusive, there are some specific insights, particularly concerning the second-hand clothing market. According to a report from the European Investment Bank, in 2022, approximately 26% of Luxembourgers purchased second-hand clothing. While this figure is notable, it's relatively lower than neighboring countries such as Germany (37%), Belgium (43%), and France (51%).
The difference in how people in Luxembourg feel about second-hand items has a lot to do with the country's wealth and high incomes, as well as the specific types of products. People's preferences can change a lot depending on what the product is. For example, some might not like the idea of buying used clothes, but they could be okay with buying second-hand furniture or electronics. This diverse landscape of second-hand shopping trends in Luxembourg reflects the complex interplay of economic, cultural, and environmental factors shaping the choices of consumers in the Grand Duchy.
Where to buy second-hand clothing in Luxembourg?
Fast fashion is no longer fashionable. If you agree with the latest trends, it's time for vintage. In shops offering second hand clothes you can find not only a variety of clothes at low prices, but also rare branded items that always come back in fashion, thanks to its cyclical nature. There are different second hand shops specialising in their own niches, we will list the best ones in Luxembourg.
Trouvailles

90% below the original price
Open weekdays and Saturday
Closed at 19:00
Nestled just a stone's throw from the train station, Trouvailles is the ultimate destination for second-hand shopping in Luxembourg. Boasting a vast 300-square-meter space, this expansive boutique offers an extensive array of pre-loved clothing at remarkably enticing prices, often marked down by up to 90% below their original retail cost.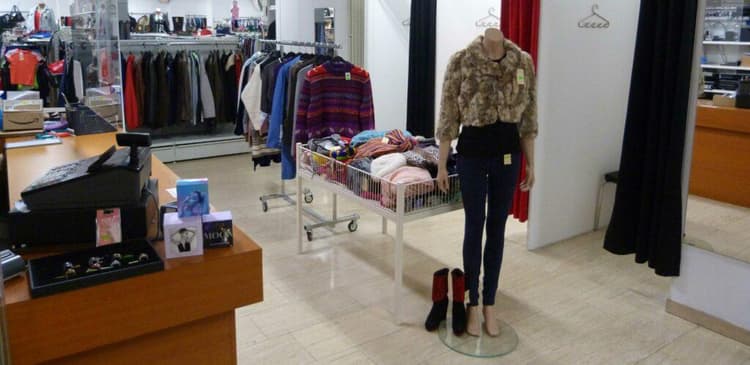 60 rue du Fort Neipperg, Luxembourg

(+352) 26 18 74 78
MON — SAT
9:00 – 19:00
A perfect place for thrifting featuring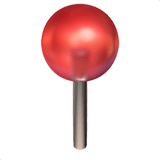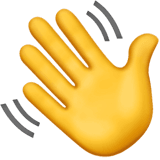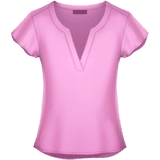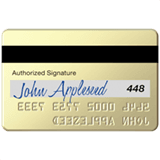 About
Within the aisles of Trouvailles, shoppers can peruse a wide assortment of garments for men, women, and children, encompassing everything from shirts, blouses, and pants to dresses, blazers, suits, coats, and shoes. Beyond clothing, the treasure trove extends to bags, hats, caps, gloves, scarves, ties, and even fragrances. It's a veritable Aladdin's cave where you're nearly guaranteed to uncover your perfect find.
Notably, Trouvailles stocks a myriad of renowned brands, including Esprit, s.Oliver, Comma, Marc O'Polo, Street One, Hugo Boss, and more. With its abundant selection and unbeatable deals, this second-hand haven promises a delightful shopping experience for those in search of both budget-friendly and brand-name fashion in Luxembourg.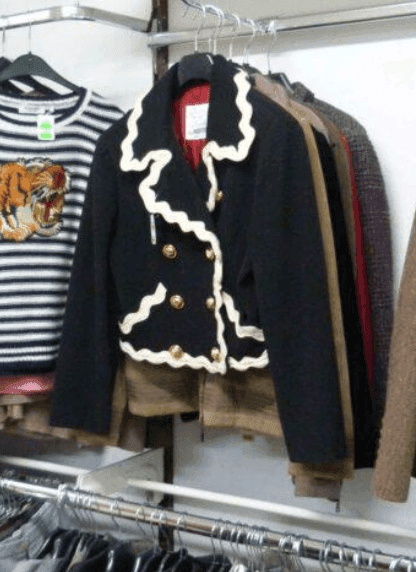 Source: Trouvailles.lu
Royal Second Hand

80-90% below the original price
Open Tuesday to Saturday
Closed at 18:30
Royal Second Hand, located on Boulevard Royal in the heart of Luxembourg City, is a boutique specializing in luxury products. The unique concept is collaborative; clients deposit their clothing, setting the selling price in agreement with the shop owner. Here, you'll discover prestigious brands for both men and women, including extended-size options.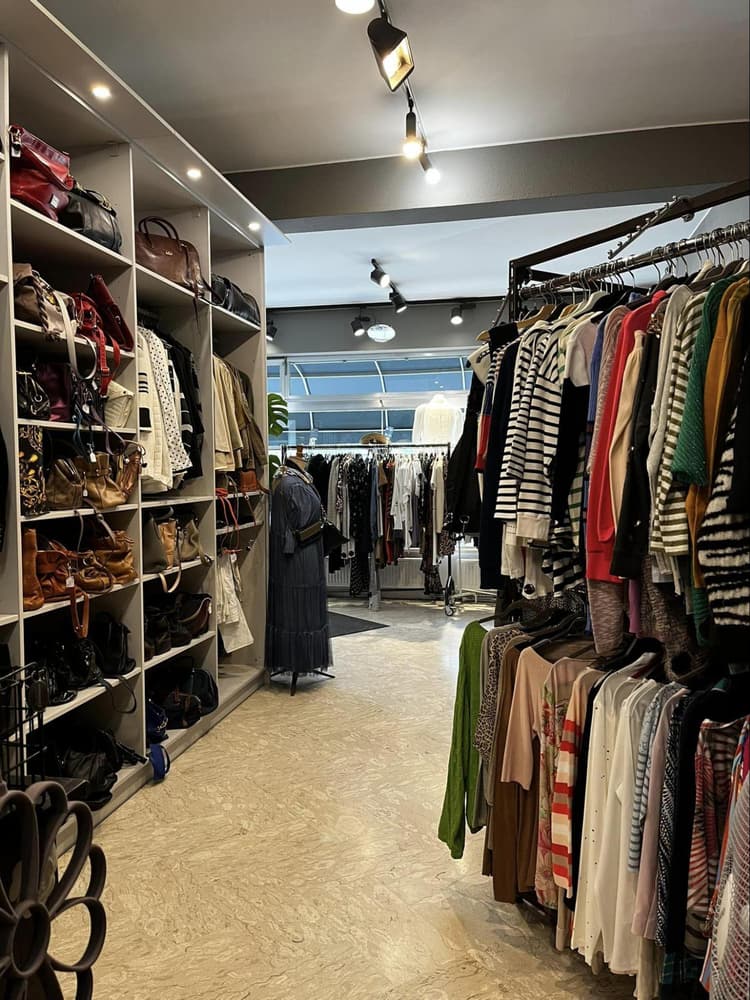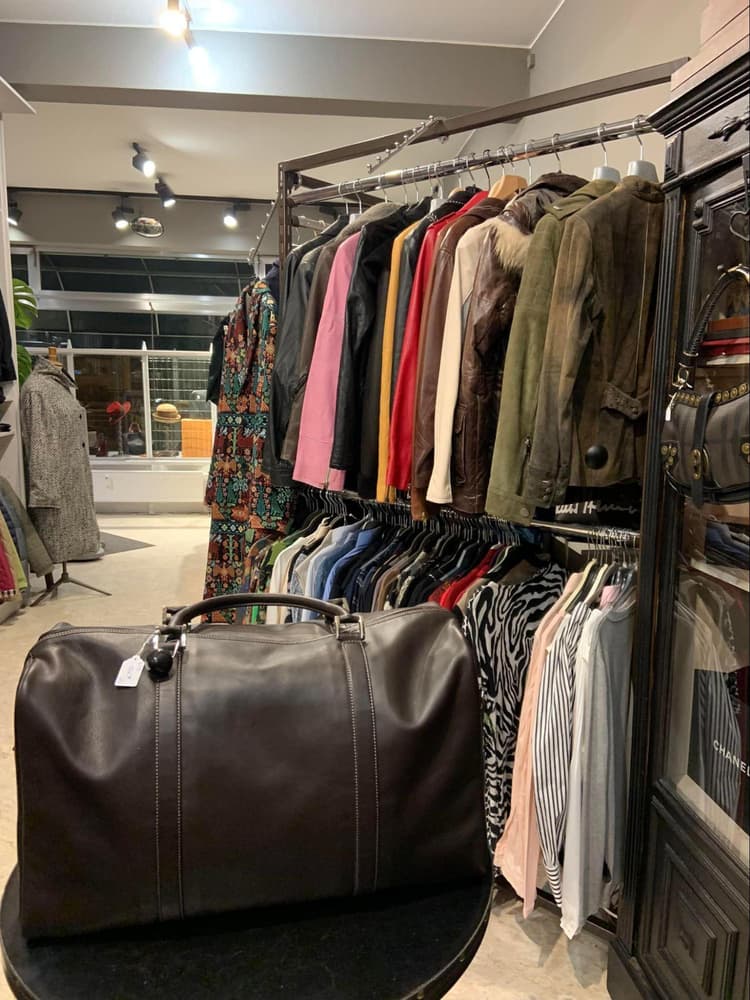 13 Boulevard Royal, Luxembourg

(+352) 26 20 03 06
300 metres from Cinémathèque de Luxembourg
A perfect place for thrifting featuring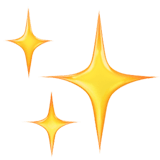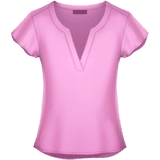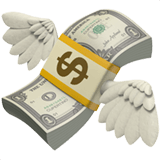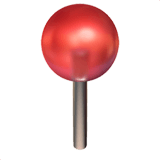 About
The selection at Royal Second Hand features iconic names like Dior, Chanel, and Louis Vuitton, dependent on the items brought in by customers.
Moreover, the establishment has recently expanded its offerings with a new boutique, "De VOUS à ELLES," situated at 14 rue Beaumont, exclusively dedicated to the consignment and sale of luxury accessories. Royal Second Hand provides a haven for fashion enthusiasts in Luxembourg seeking a taste of opulence at attainable prices.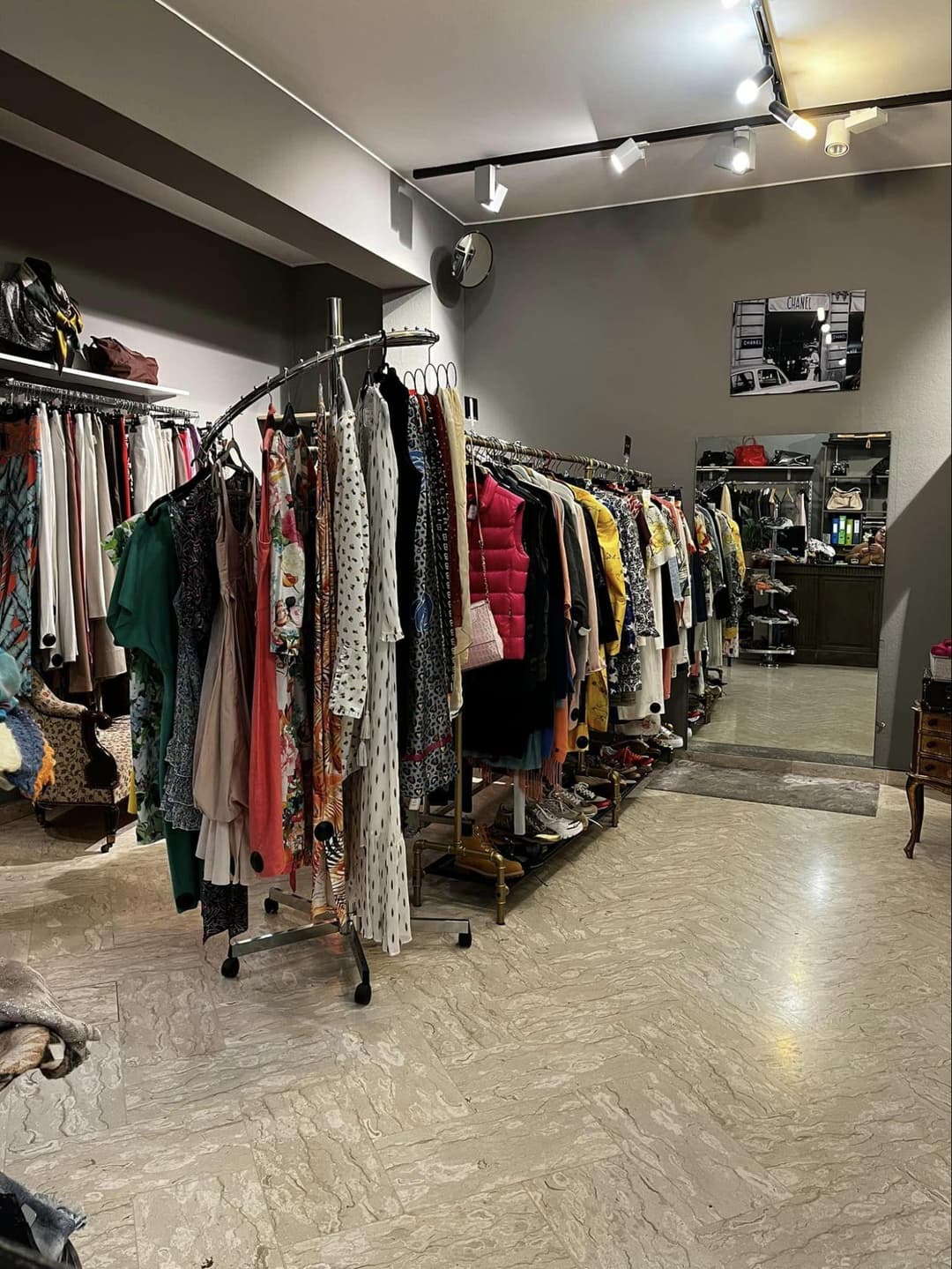 Source: Royal Facebook Page
Second-hand electronic shops
Second-hand electronics stores are treasure troves, providing a wide array of options at reduced prices. They cater not only to those looking for affordable deals but also to enthusiasts of vintage and analogue items. Imagine rediscovering the joy of playing on the first Nintendo console – it's been quite a while, hasn't it? Moreover, if you are in need of household appliances, these stores present an economical alternative, allowing you to find what you need without spending a fortune.
Cash Converters

50-60% below the original price
Open Tuesday to Saturday
Closed at 18:00
Cash Converters, an Australian-based secondhand retail powerhouse, originally established its roots in Perth, Western Australia, in 1984. Following an impressive debut, the company meticulously refined its operational model, leading to a rapid proliferation of stores throughout Australia and subsequent international expansion, including Luxembourg. Cash Converters specializes primarily in pre-owned electronics but offers a diverse array of secondhand goods, spanning categories such as Hifi-Sound, video games, televisions, smartphones, photography, computing, tools, music, CDs, DVDs, home appliances, and more.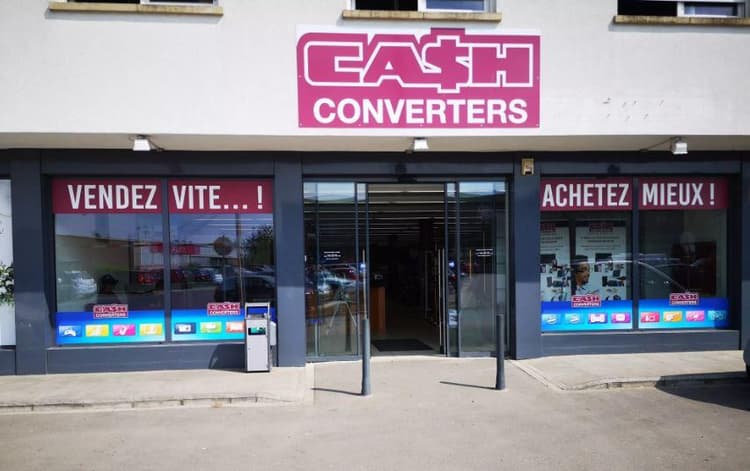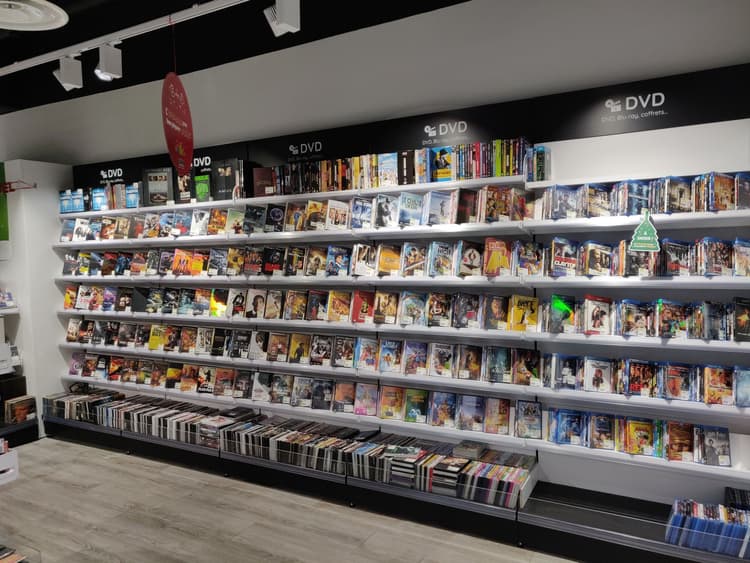 15A Rue du Brill, Foetz Mondercange

(+352) 26 20 27 83
Near the LidL supermarket
A perfect place for thrifting featuring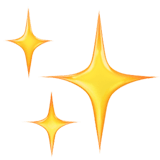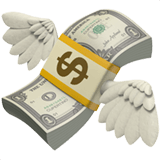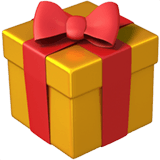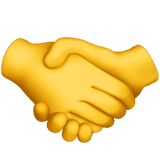 About
What sets them apart is their competitive pricing, making top-quality items more accessible to the budget-conscious shopper. Additionally, every product they offer comes with a one-year guarantee, instilling confidence in buyers.
Furthermore, Cash Converters is an expert in immediate cash purchases of secondhand goods. They are open to buying a wide range of items, including electronics, home appliances, and tools, as well as valuable items like gold, jewelry, diamonds, watches, silverware, and even antiques. This comprehensive service makes Cash Converters a one-stop destination for both buying and selling secondhand items in Luxembourg.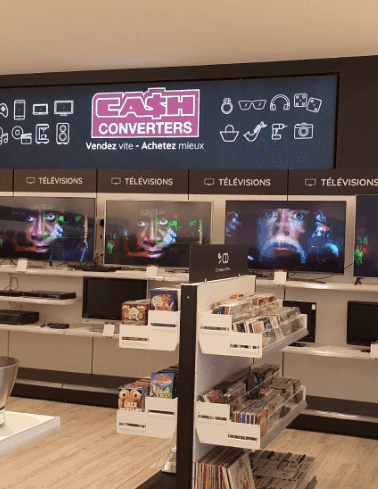 Source: Cash Converters Facebook Page
Second-hand furniture
Beyond the usual habit of picking up home décor items left out on the street at the well-known "free corner," there's also the option of visiting specialized junkyards to hunt for homeware at bargain prices. It's a treasure trove for those looking to discover unique items; you might even stumble upon charming curiosities such as painted plates and saucers reminiscent of your grandmother's collection, sure to captivate the attention and admiration of onlookers.
Okkasiounsbuttik

50% below the original price
Open on weekdays and on Saturday
Closed at 17:00
At Okkasiounsbuttik, a treasure trove of secondhand furniture awaits, each piece meticulously repaired and often creatively transformed. What sets them apart is their distinctive furniture refurbishment service. If you have a piece in your possession or spot one in their store but envision a fresh design, their knowledgeable advisors are at your service. They'll guide you through the possibilities for a stylish revamp and provide a complimentary estimate.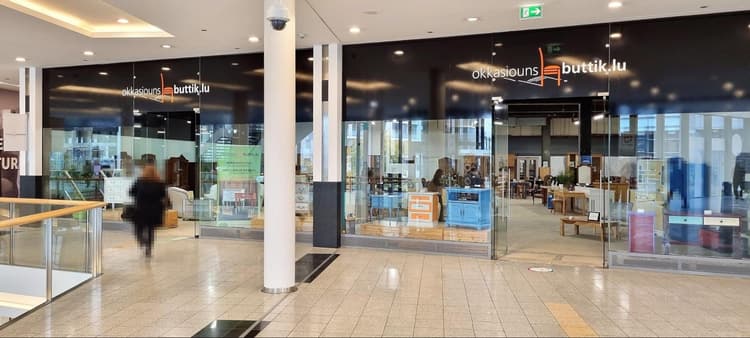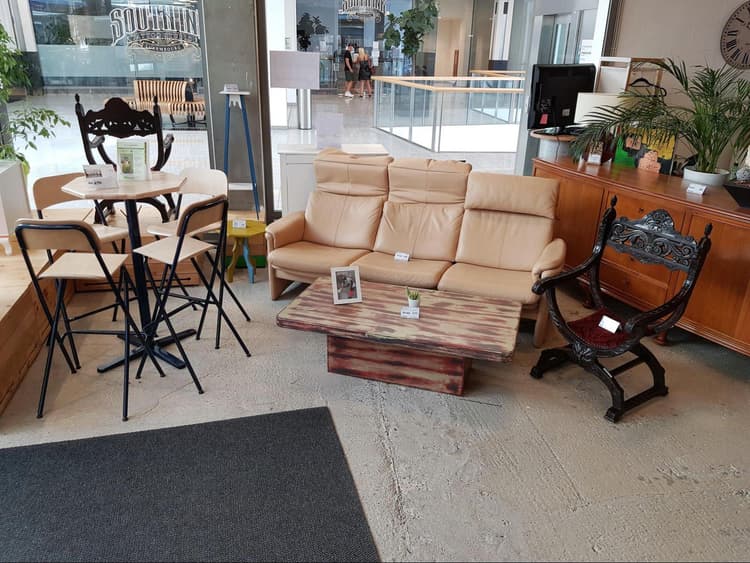 33 Av. de la Liberté, Differdange

(+352) 24 55 96 04
200 metres from Parc Gerlache
A perfect place for thrifting featuring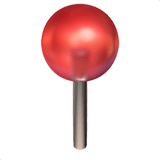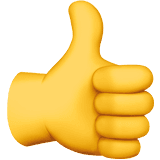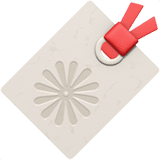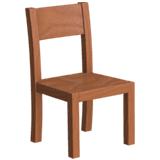 About
In addition to their creative approach, Okkasiounsbuttik caters to specific customer needs. They offer special rates for students and clients of Luxembourg's social services, ensuring affordability. Should you require it, their convenient delivery and assembly service is available for a fee.
What's more, Okkasiounsbuttik is equally receptive to those looking to part with furniture. They offer free pickup services for furniture donations from residents in southern Luxembourg.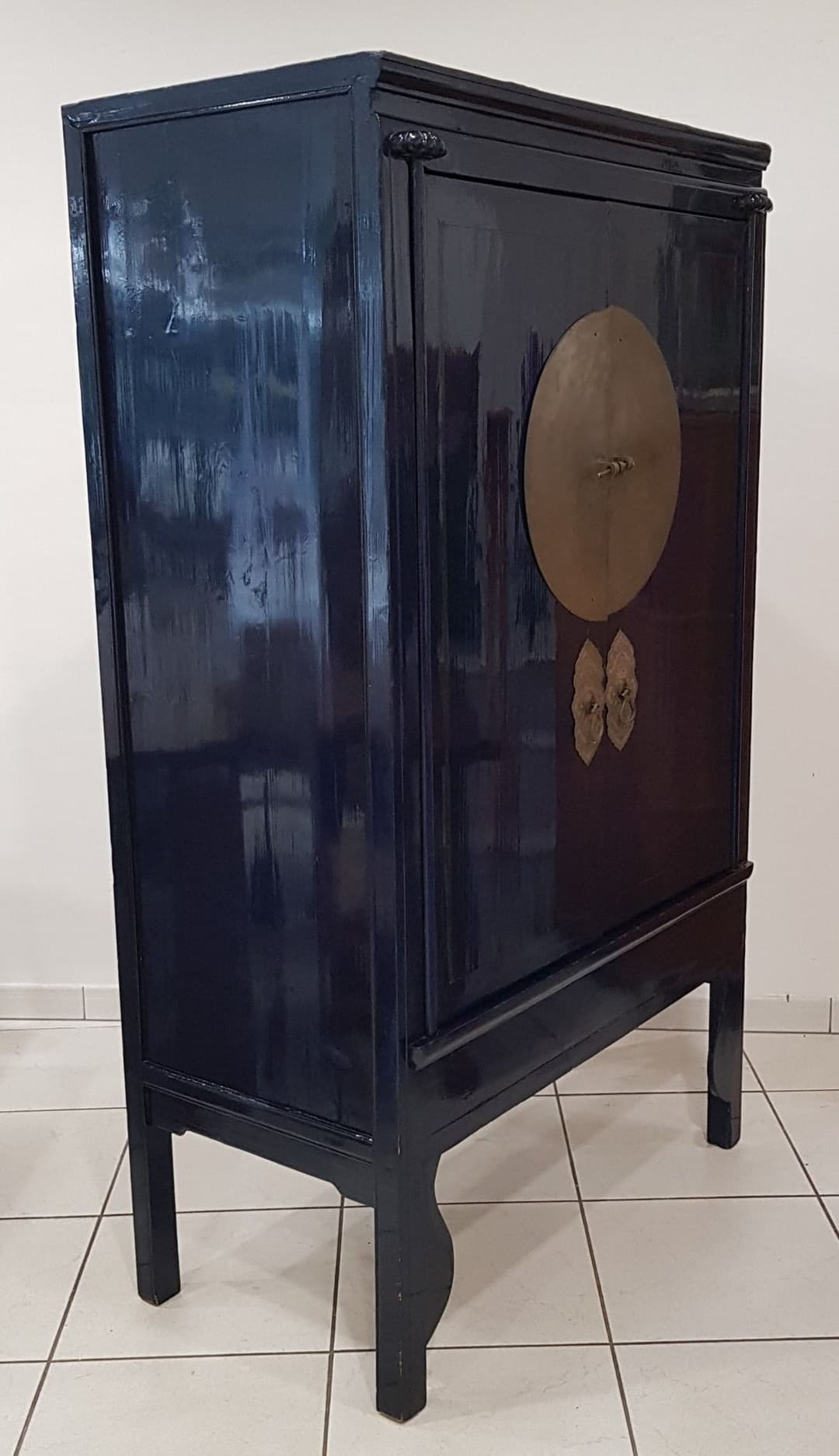 Source: Okkasiounsbuttik Facebook Page
Nei Aarbescht

70-80% below the original price
Open Monday to Friday
Closed at 18:00
Established in 1986, Nei Aarbecht stands as a remarkable organization operating within the realm of the circular economy. Its mission revolves around the collection of unused items, breathing new life into them by connecting them with fresh buyers. This makes Nei Aarbecht an excellent choice for sourcing second-hand furniture and objects, distinguished by their restoration and budget-friendly prices.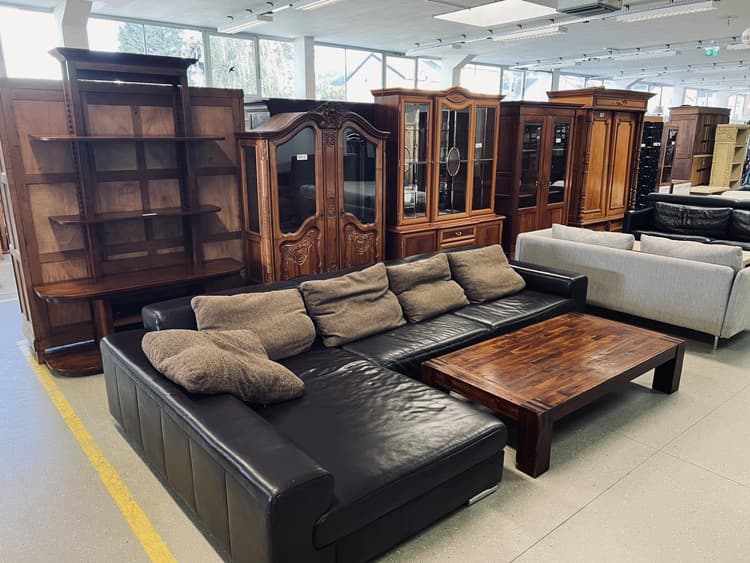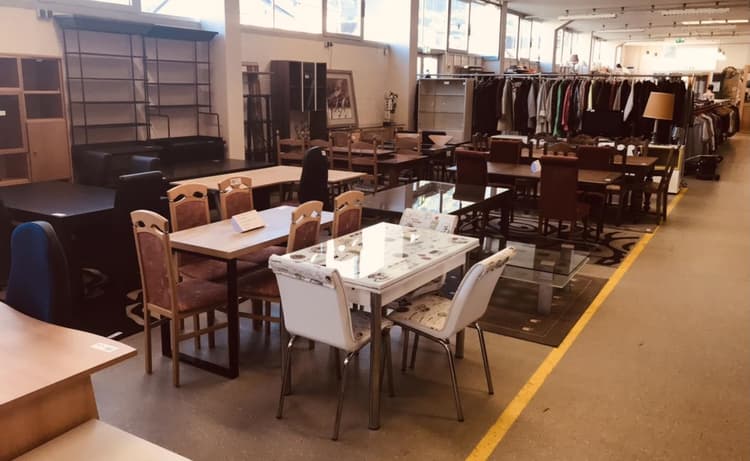 7 rue de l'Alzette, Helmdange

(+352) 3 32 75 51
700 metres from Lorentzweiler, Gare routière
A perfect place for thrifting featuring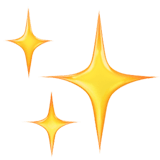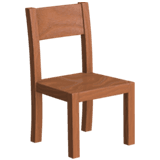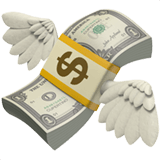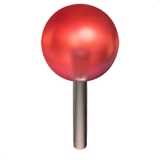 About
Beyond its environmental contributions, Nei Aarbecht serves as a social framework, providing meaningful employment opportunities for individuals facing social challenges.
By offering a daily occupation, Nei Aarbecht empowers people from diverse backgrounds, enabling them to structure their day, attain autonomy, and exert a positive influence on their lives. This dual commitment to sustainability and social impact makes Nei Aarbecht a noteworthy player in Luxembourg's second-hand market, simultaneously fostering ecological consciousness and uplifting communities.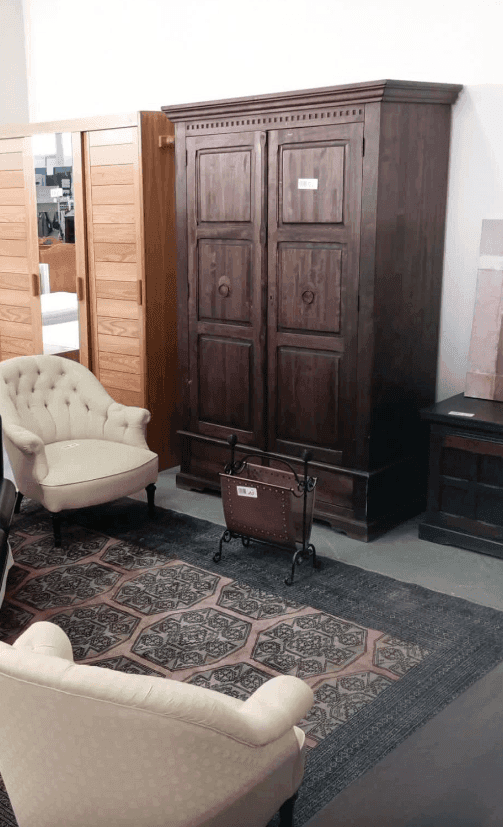 Source: Nei Aarbescht Facebook Page
Troc

50-60% below the original price
Open during workdays and on Saturday
Closed at 18:30
Troc.com, an esteemed name in the realm of buying, selling, and consigning second-hand goods, traces its origins back to Avignon in 1982. With its resounding success, Troc.com has risen as a European leader in the used furniture market, extending its reach to five countries and establishing 100 consignment stores. Luxembourg is no exception, hosting a Troc.com site in Esch Sur Alzette.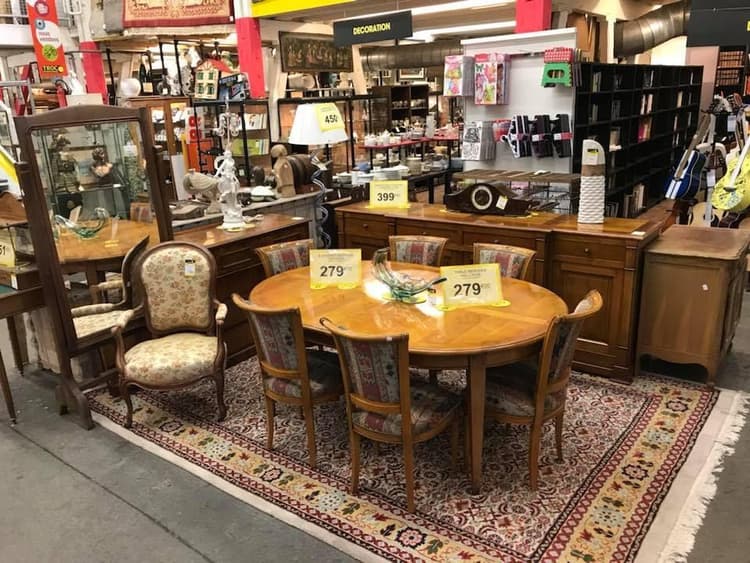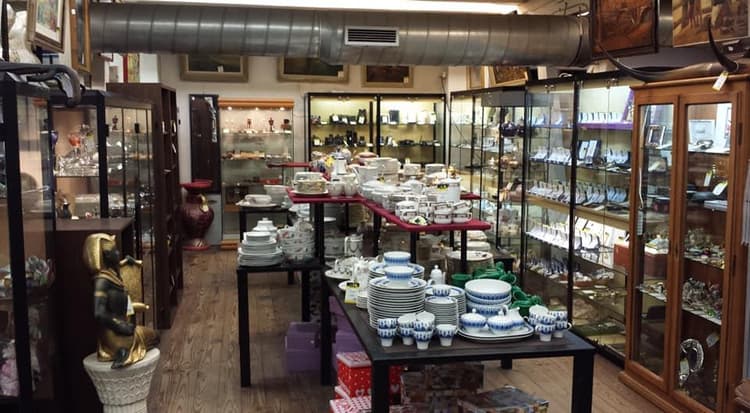 12 Rue Portland, Esch-Sur-Alzette

(+352) 26 55 27 92
150 metres from Gulf Tankstelle Esch-sur-Alzette
A perfect place for thrifting featuring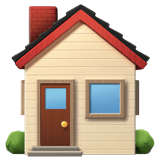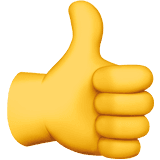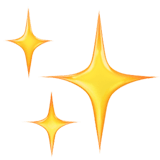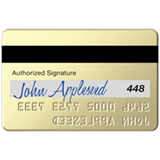 About
What distinguishes Troc.com is its seamless online platform, offering the convenience of browsing and viewing available products.
While online payments are an option, a visit to the physical location is required for item pickup. This blend of online accessibility and in-person engagement makes Troc.com a versatile player in the second-hand market.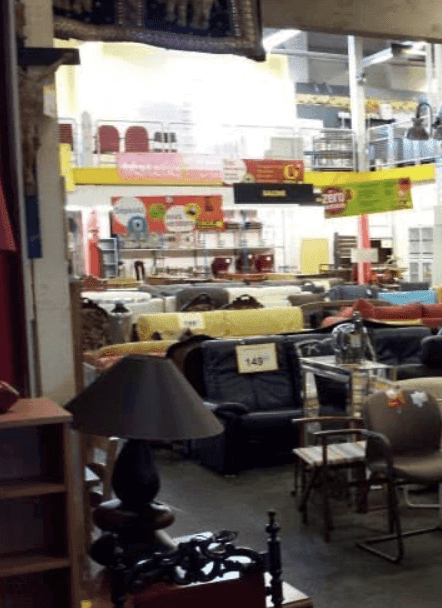 Source: Troc Facebook Page
Thrifting in Luxembourg: online and offline
Indeed, second-hand items have gained significant popularity, and there are numerous convenient ways to purchase them. Vinted, a widely-used platform also available in Luxembourg, stands as a prime example of how technology can enhance accessibility to a plethora of choices, enabling informed decisions and contributing to reduced consumption. This highlights a modern approach to second-hand shopping, demonstrating its relevance and appeal in today's society.
Bazar.lu

50-60% below the original price
Open daily
Online Shopping
Bazar.lu is your go-to online marketplace for striking deals in Luxembourg and the Greater Region. Here, you can effortlessly discover the listings that match your needs and directly reach out to sellers via email or phone.

Delivery or face-to face meeting

Ask on Ad
A perfect place for thrifting featuring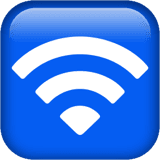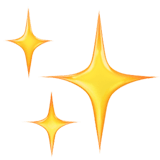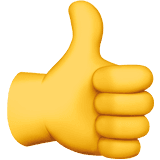 About
The array of offerings on Bazar.lu is truly diverse, spanning everything from vehicles and job listings to real estate, fashion, beauty products, and much more. And the best part? You have the option to post your own classifieds for free. Whether you're buying or selling, Bazar.lu is your trusted platform for connecting with the Luxembourg market.
Facebook Marketplace

50-60% below the original price
Open daily
Online Shopping
Among the plethora of services Facebook offers, Facebook Marketplace stands out as a treasure trove for second-hand finds. It connects you with items from people in your vicinity and allows you to swiftly list your own items for sale.

Delivery or face-to face meeting

Ask on Ad
A perfect place for thrifting featuring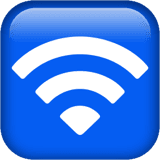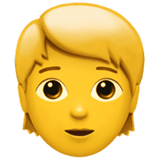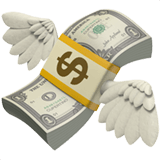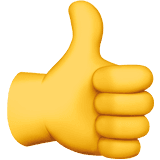 About
One notable feature is its integration with Facebook Messenger, enabling you to negotiate prices or arrange meet-ups. Moreover, by leveraging the user profiles on Facebook, you gain more insight into the individuals you're dealing with compared to anonymous platforms. Facebook Marketplace provides a convenient and transparent platform for your buying and selling endeavors.
Flea markets in Luxembourg

50-60% below the original price
Open seasonally
Closed at 18:00
Flea markets, the haven of second-hand treasures, are an excellent source of unique finds in Luxembourg. One of the most renowned flea markets in the country takes place at Place d'Armes. Le Marché à la Brocante on Place d'Armes, right in the heart of the capital, beckons treasure hunters and curious explorers with an array of vintage, antique, and distinctive items.
About
What sets this flea market apart is that the merchandise is curated by professionals, ensuring quality and authenticity. You can stay up to date with the dates for this event on the City of Luxembourg's website, vdl.lu.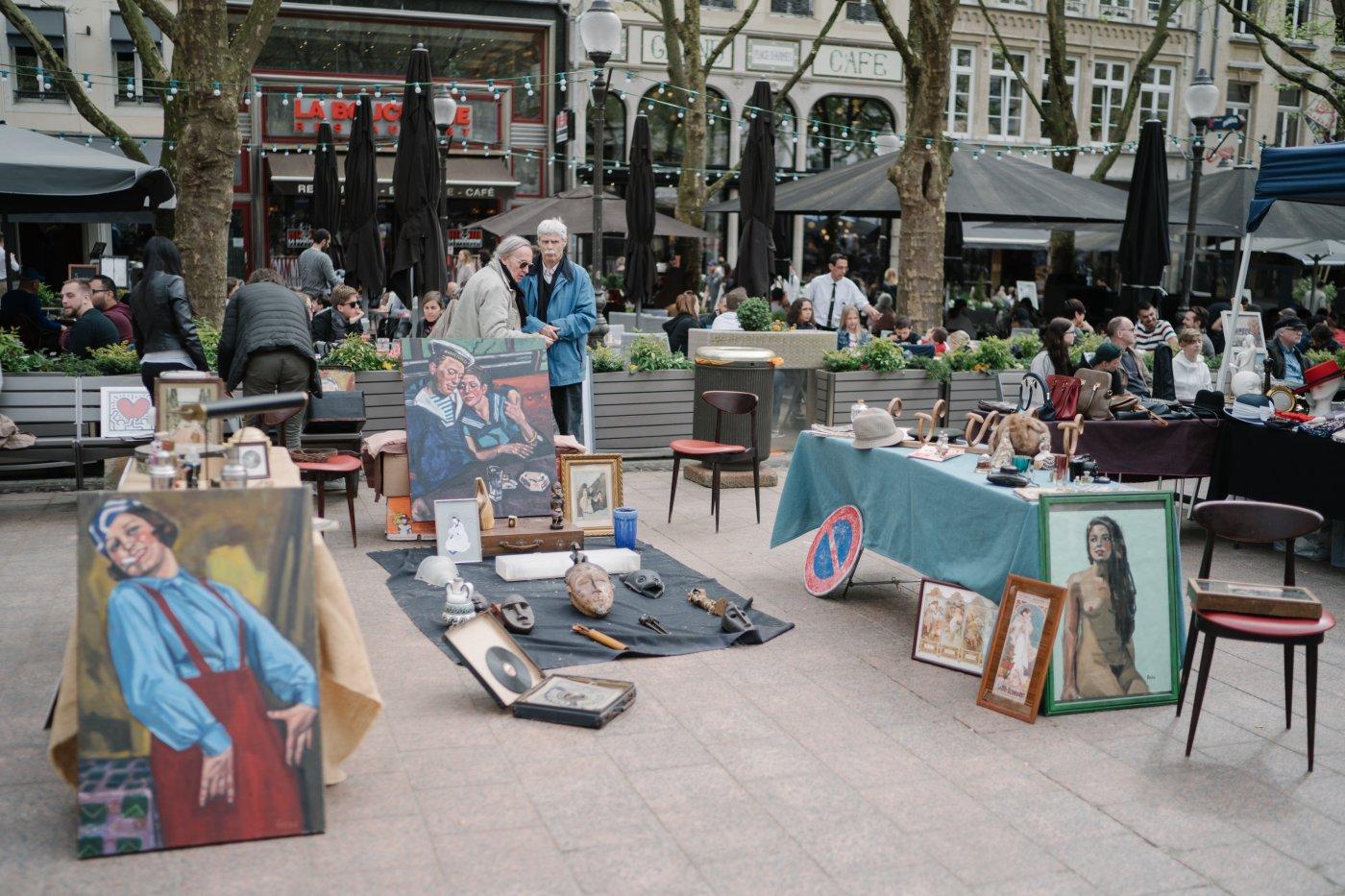 For a comprehensive listing of all flea markets in Luxembourg and their schedules, a must-visit site is vide-greniers.org. It's your essential guide to unearthing hidden gems and experiencing the vibrant world of second-hand shopping in the Grand Duchy.
Many people in Europe and Luxembourg will leave the things they don't need anymore just on the corner of the street: anyone can take it home if they want it. Make sure to double-check if no one is moving out before taking the stuff!
A lot of flea markets are open on Sundays in neighboring France, in villages around Thionville, Metz, and others.

Frequently Asked Questions (FAQ)
Why choose second-hand shopping in Luxembourg?
Opting for second-hand shopping in Luxembourg is a practical choice for several reasons. It allows you to find quality goods at significantly lower prices, making it budget-friendly. Additionally, it aligns with the growing environmental awareness by reducing waste and promoting sustainability.
What types of items are commonly available in second-hand shops in Luxembourg?
You can find a diverse range of items in Luxembourg's second-hand shops, including clothing, electronics, furniture, accessories, and even luxury goods. The availability of specific items may vary depending on the shop and location.
Can I also sell my used items in these shops?
Many second-hand shops in Luxembourg offer consignment or purchase services for your used items. This is a convenient way to declutter and earn some extra cash by giving your items a second life.
Are there any specific second-hand shops that specialize in luxury items?
Yes, there are second-hand shops in Luxembourg, such as Royal Second Hand, which focuses on offering high-end and luxury second-hand items, including clothing, accessories, and more. These shops cater to those seeking luxury goods at more affordable prices.
Sources: www.lesfrontaliers.lu, www.caritas.lu, www.okkasiounsbuttik.lu, www.trouvailles.lu, www.royal-second-hand.lu, www.cashconverters.fr, www.okkasiounsbuttik.lu, cnds.lu, www.troc.com, bazar.lu, www.facebook.com, www.vdl.lu, vide-greniers.org
We took photos from these sources: Adrià Jiménez for Unsplash, Royal Facebook Page, Trouvailles.lu, Cash Converters Facebook Page, Cash Converters website, Okkasiounsbuttik Facebook Page, Vdl.lu, Troc Facebook Page, Nei Aarbescht Facebook Page,
Copy link