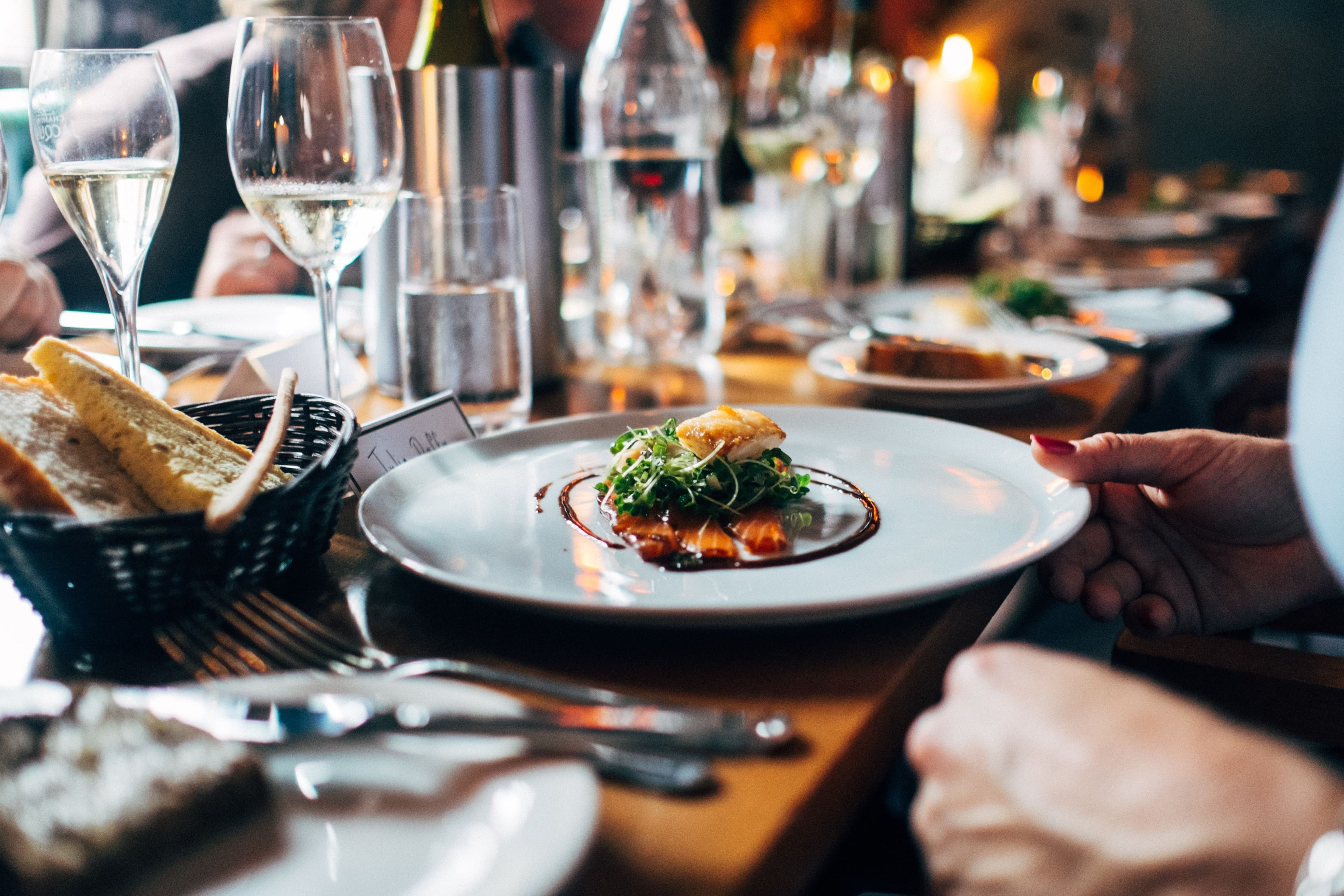 Best restaurants in Luxembourg
Luxembourg, a hidden gem in the heart of Europe, boasts a culinary scene that's truly exceptional. In this article, we'll explore the crème de la crème of dining establishments, including prestigious Michelin-starred restaurants renowned for their world-class cuisine and ambiance.
We are excited to explore some of the most exceptional Michelin-starred establishments, each promising a distinct and memorable culinary experience. Come along as we take a gastronomic tour through Luxembourg, uncovering the very best in dining and ensuring that every palate is exquisitely satisfied.
Michelin-starred restaurants in Luxembourg City
In Luxembourg City, culinary excellence reigns supreme, with three Michelin-starred restaurants gracing its streets. Each of these establishments is a testament to the city's gastronomic prowess, offering a feast for both the eyes and the palate.
How to dine in Michelin restaurants for smaller prices?
For an exceptional dining experience that won't break the bank, consider attending the Restodays festival. This generous culinary event offers gastronomy enthusiasts the opportunity to savor exquisite dishes at top restaurants without emptying their wallets.
Restodays in Luxembourg are held for about two weeks every season except winter, making fine dining accessible to a wider audience. As we have calculated in our article, with the offer you save around 28 euros for lunch and 21 euros for dinner in a good restaurant.
Read our special article about Restodays on Luxembourg
Read more
Mosconi⭐

€64 — €150 per person
Open Tuesday to Saturday
Closed at 22:00
Nestled in the picturesque Grund district, just a stone's throw away from the heart of Luxembourg City, Mosconi stands as a culinary gem. With a prestigious Michelin star and the esteemed recommendation of Les Grandes Tables du Monde, it's a beacon of culinary excellence.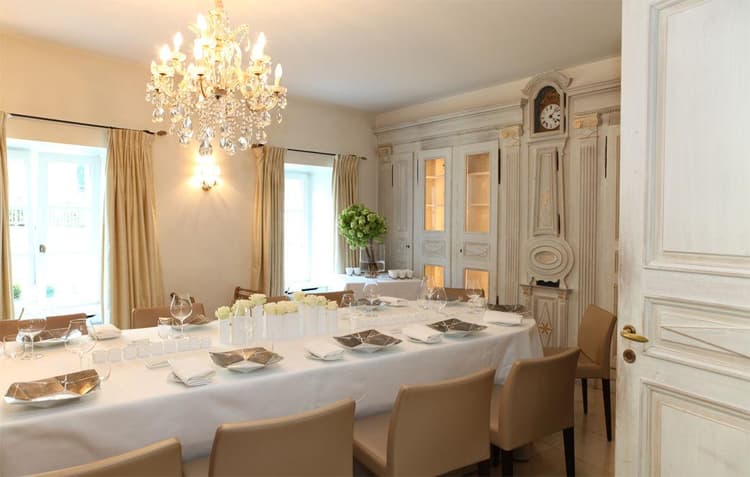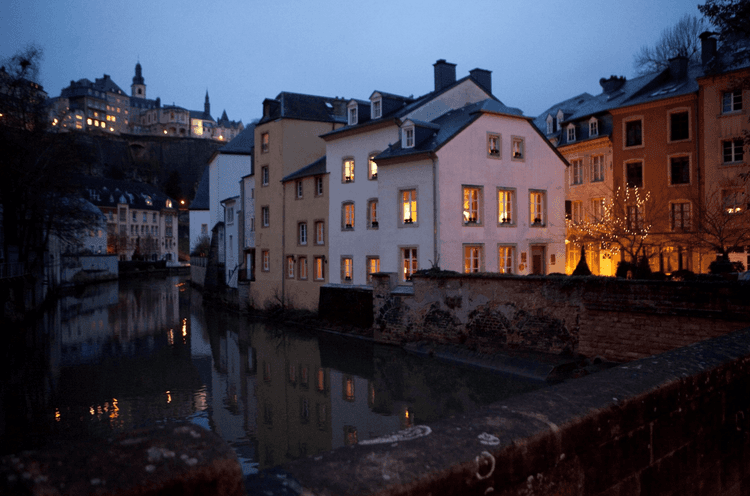 13 Rue Munster

(+352) 54 69 94
300 metres from Casemates du Bock
Features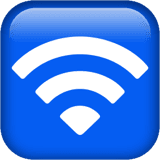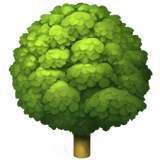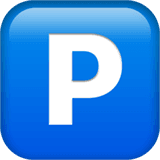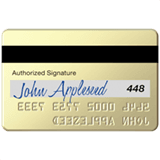 About
Owned and led by the visionary Illario Mosconi, this Italian restaurant exudes a timeless allure within a beautifully renovated abode. Mosconi pays a heartfelt tribute to Italian gastronomy, offering a menu brimming with homemade pasta, exquisite meat and fish preparations, delicate veal, and the coveted white truffles of the Mediterranean terroir.
The restaurant's philosophy has remained steadfast since its inception, to continually surprise patrons with simple and authentic dishes crafted from meticulously selected, high-quality ingredients.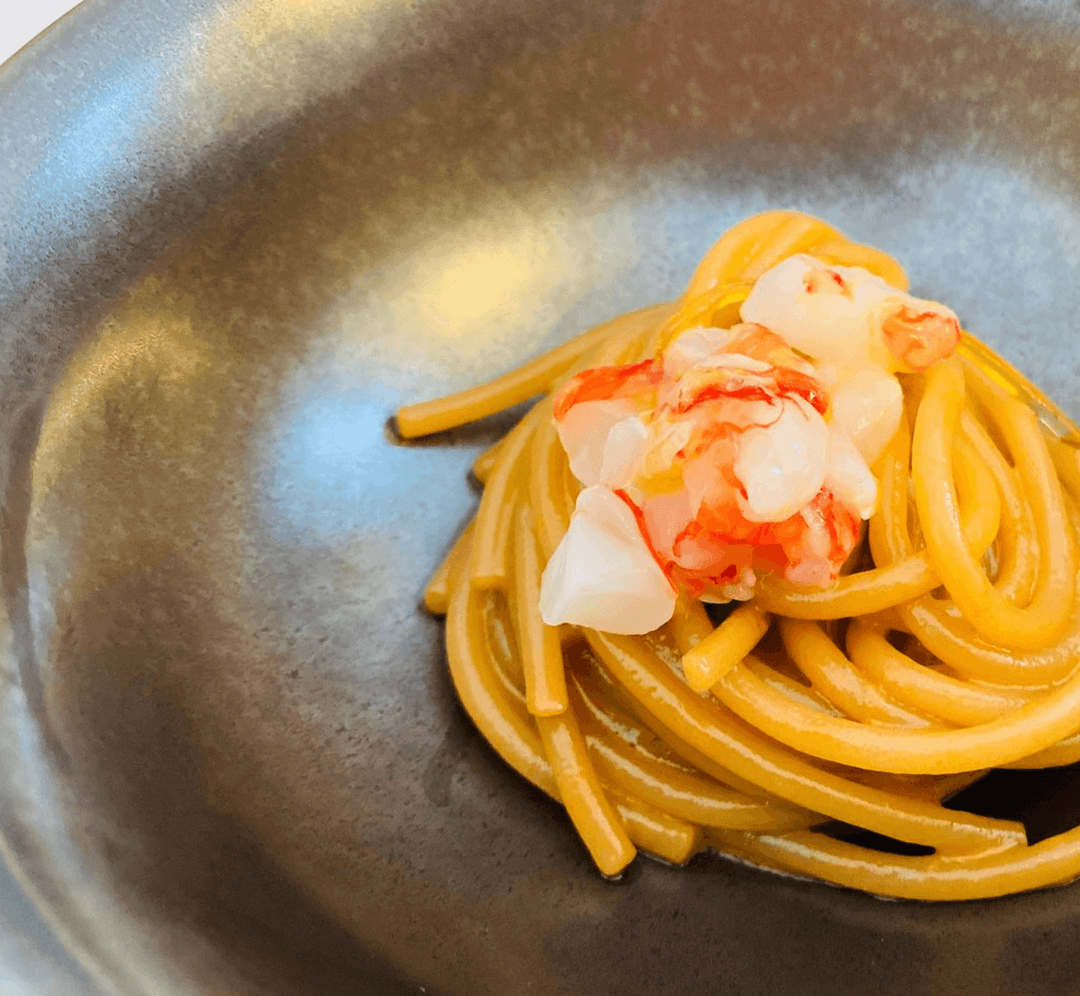 Photo: Tripadvisor website
Ryôdô⭐

€80 — €200 per person
Open Tuesday to Saturday
Closed at 20:30
The splendid Ryôdô, nestled in the Hollerich district and opening its doors in March 2020, is a relatively new restaurant in Luxembourg. This Japanese gem offers an intimate, refined, and uncluttered ambiance that's a testament to the restaurant's commitment to providing an exceptional dining experience.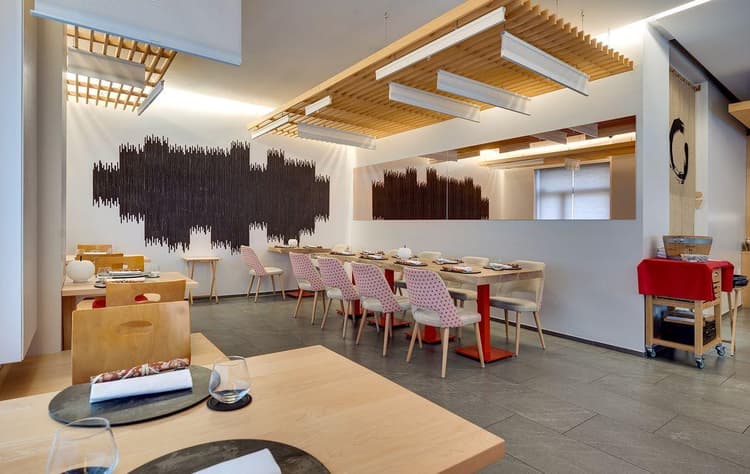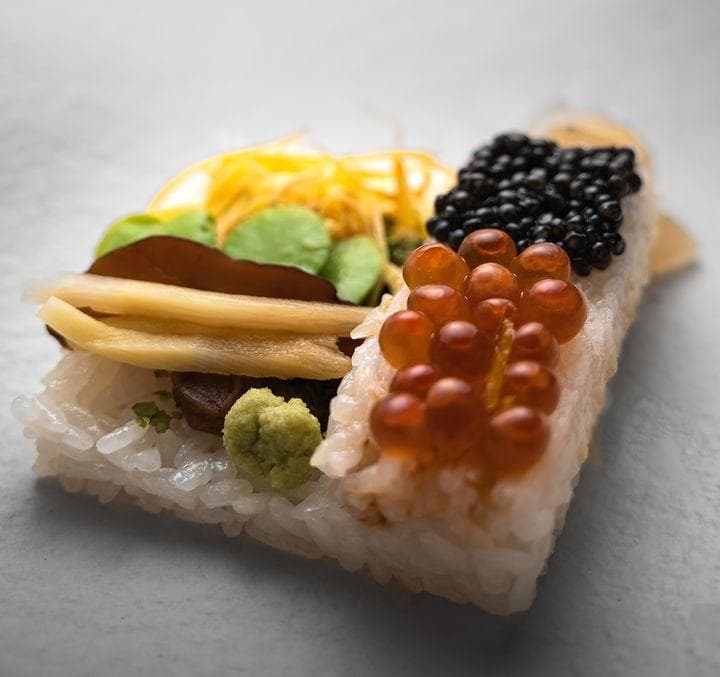 27 Rue Raymond Poincaré, Hollerich Luxembourg

(+352) 27 76 92 85
LUNCH: THU — SAT
12:00 – 13:30
DINNER: TUE — SAT
19:00 – 20:30
1,2 metres from Cathedrale Notre-Dame
Features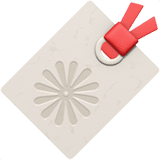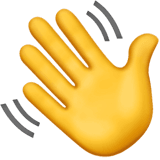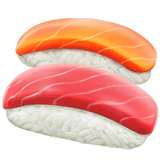 About
From the outset, Ryôdô Kajiwara and Nina Kajiwara-Schaeffer set out to make their restaurant a reference point for Japanese cuisine with a European twist. Ryôdô Kajiwara, having trained under renowned masters of Japanese culinary art and worked with three Michelin-starred chefs in Luxembourg.
Backed by a high-caliber team, Ryôdô achieved resounding success in its opening year. In 2021, both Gault&Millau and Michelin guides recognized the restaurant's exceptional cuisine and the vast potential of its chef. Fast forward to 2022, and Ryôdô Kajiwara was honored as the Chef of the Year by the Gault&Millau guide.
Attended to by kimono-clad servers, you'll discover a range of sake that complements the artistry of Chef Ryôdô. Expect top-tier ingredients like wagyu A5, known for its pure intensity, alongside deep and flavorful marinades and sauces. Ryôdô is where the flavors of Japan meet European sophistication, creating an unforgettable culinary journey.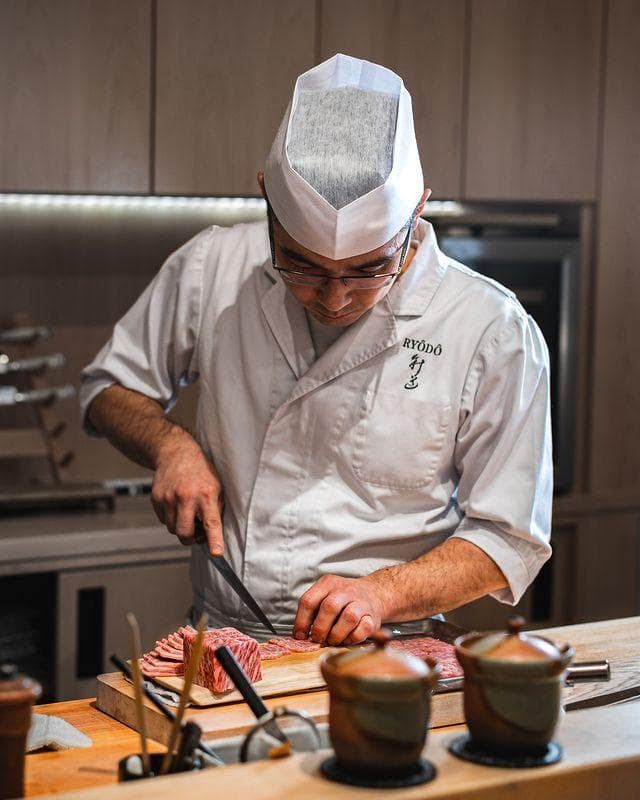 Source: Ryôdô Instagram page
La Villa de Camille et Julien⭐

€81 — €145 per person
Open Monday to Friday
Closed at 20:30
Nestled in the Polfermillen district, the majestic La Villa de Camille et Julien is a heartfelt tribute to the finest French produce. Housed within an elegantly preserved heritage building in Luxembourg, the restaurant immediately captivates with its understated yet elegant charm. The Bohemian decor, infused with African elements, and a delightful cliffside terrace add to its distinctive allure.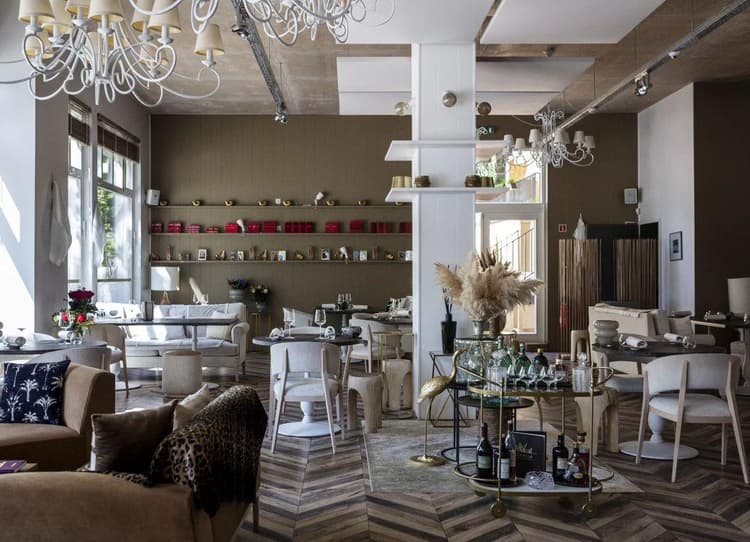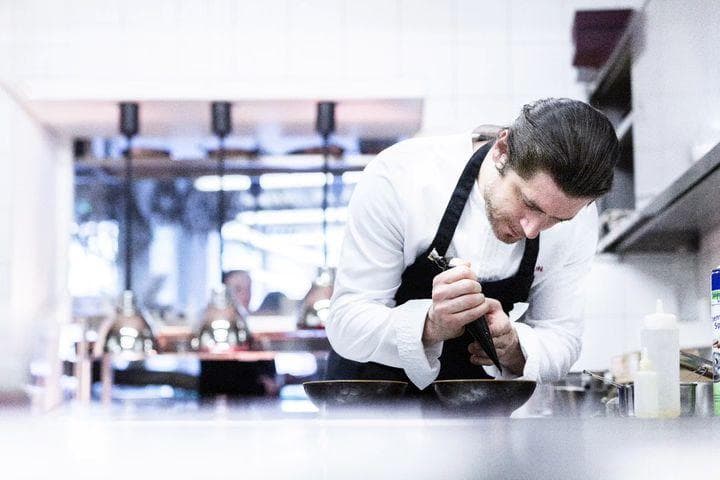 5 Rue de Pulvermuhl, Polfermillen Luxembourg

(+352) 28 99 39 93
TUE, THU AND FRI
12:00 — 13:30 and 19:00 — 20:30
900 metres from Casemates du Bock
Features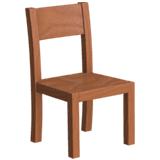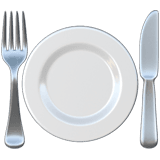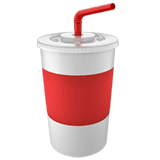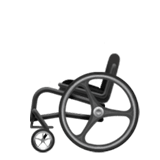 About
Camille and Julien Lucas, both seasoned globetrotters, unite their passions for nature and environmental awareness within these walls. Their commitment to eco-conscious dining shines through in every aspect. Julien Lucas champions a "thoughtful cuisine," emphasizing sustainable practices. This commitment entails selecting seasonal ingredients, favoring river-caught fish to adhere to fishing quotas, and minimizing plastic usage both in the kitchen and the dining area.
In the heart of Luxembourg City, Camille and Julien Lucas redefine culinary norms by harmonizing ecological principles with gastronomic delights. La Villa de Camille et Julien is where the flavors of France meet a profound commitment to sustainability, delivering a dining experience that's as conscientious as it is delicious.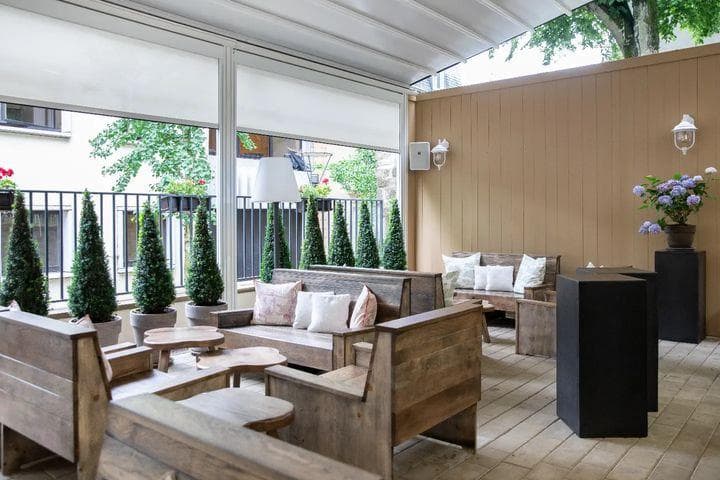 Source: La Villa de Camille et Julien Instagram page
Michelin-starred restaurants across the country
Beyond Luxembourg City's trio of Michelin-starred establishments, the country boasts an additional six culinary gems that have earned the prestigious Michelin recognition. Among these, five restaurants in Luxmbourg proudly hold one Michelin star, while one exceptional dining destination stands out with the distinction of two Michelin stars, collectively adding to Luxembourg's reputation as a culinary haven.
Ma Langue Sourit ⭐⭐

€96 — €236 per person
Open Tuesday to Saturday
Closed at 16:00
Located in Oetrange, Ma Langue Sourit is a true culinary gem, boasting not one but two Michelin stars, a remarkable 18.5 rating from Gault Millau, and an esteemed spot on Les Grandes Tables Du Monde's list of finest restaurants. The restaurant's interior harmoniously marries noble and natural materials, such as wood, metal, and leather, evoking a connection with nature. An inviting lounge awaits for pre-dinner aperitifs or a cozy conclusion to your meal.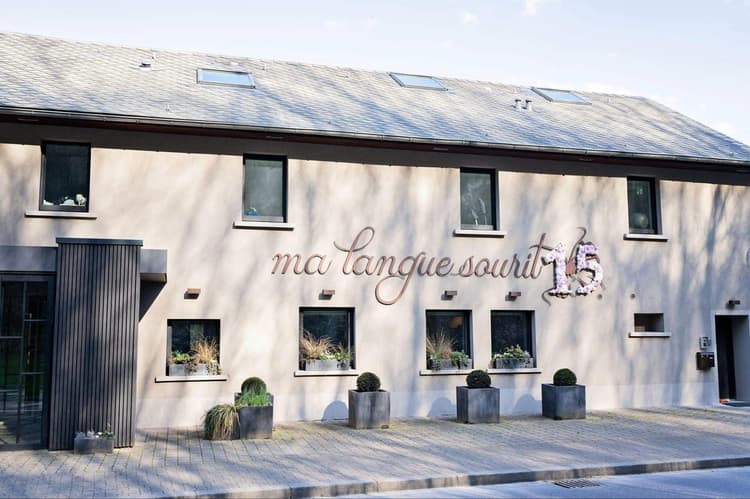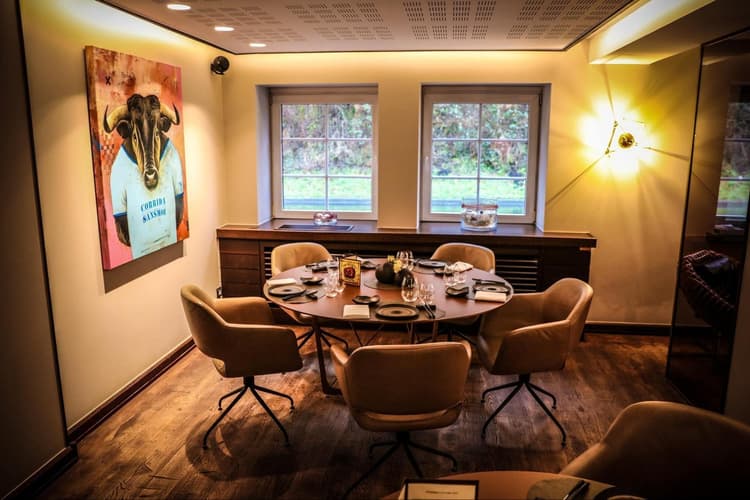 1 Rte de Remich, Oetrange Contern

(+352) 26 35 20 31
LUNCH: TUE — SAT
12:00 – 16:00
DINNER: TUE — SAT
19:00 — 00:00
500 metres from Contern Dressage Center
Features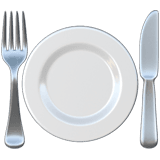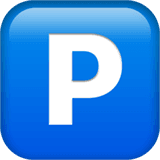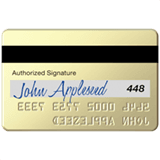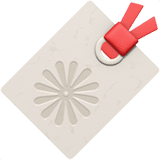 About
Cyril Molard, the passionate chef, brings precision and balance to every dish. Each ingredient is thoughtfully integrated, ensuring a symphony of flavors without excess. The mastery of Chef Cyril Molard and his team shines in their ability to transform ingredients into true culinary masterpieces, a tribute to nature and innovation.
While the culinary experience at Ma Langue Sourit is undoubtedly exceptional, do expect prices commensurate with its prestige, ranging from €89 to €220. This is a destination for those who seek the extraordinary in every bite.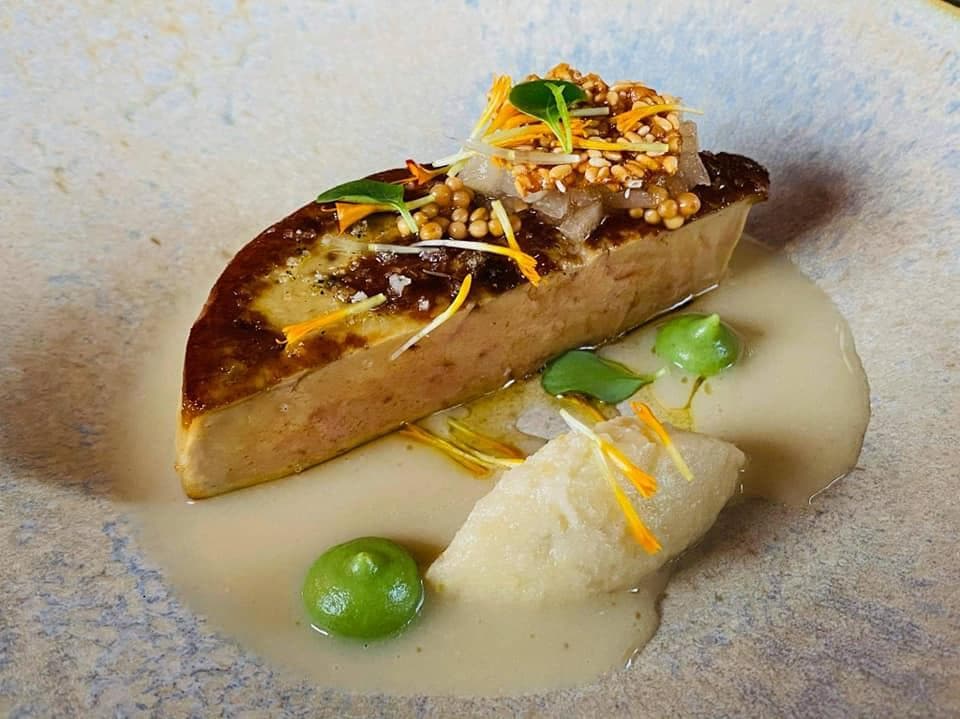 Source: Ma Langue Sourit Facebook page
La Distillerie ⭐

€97 — €150 per person
Open Wednesday to Sunday
Closed at 19:00
Nestled within the enchanting Château Bourglinster, La Distillerie offers a dining experience like no other. The setting, exuding elegance and charm, is accentuated by breathtaking views that enhance the unique ambiance of this exceptional Michelin restaurant in Luxembourg. La Distillerie proudly holds a Michelin star and boasts the distinction of being named the "Best Vegetable Restaurant in the World" by We're Smart's Green Guide.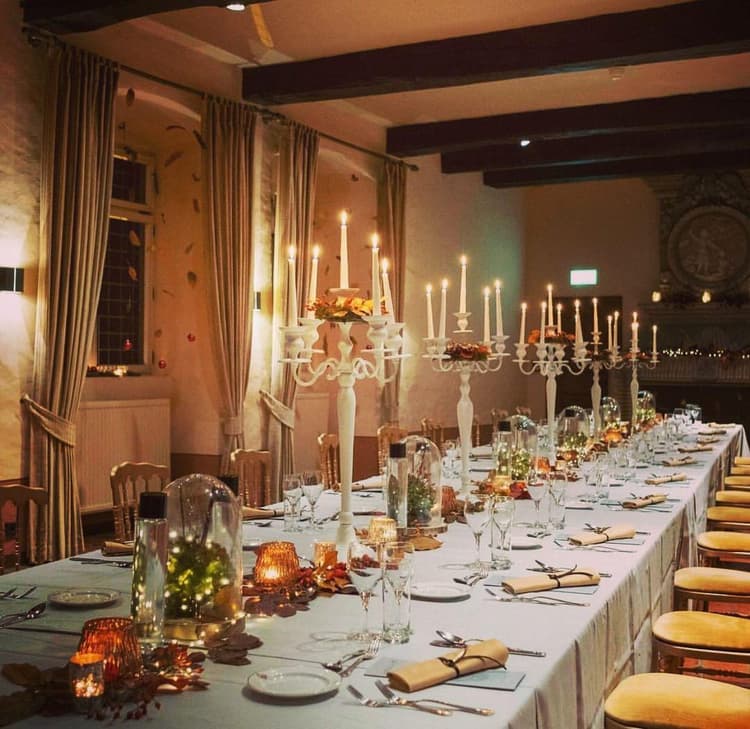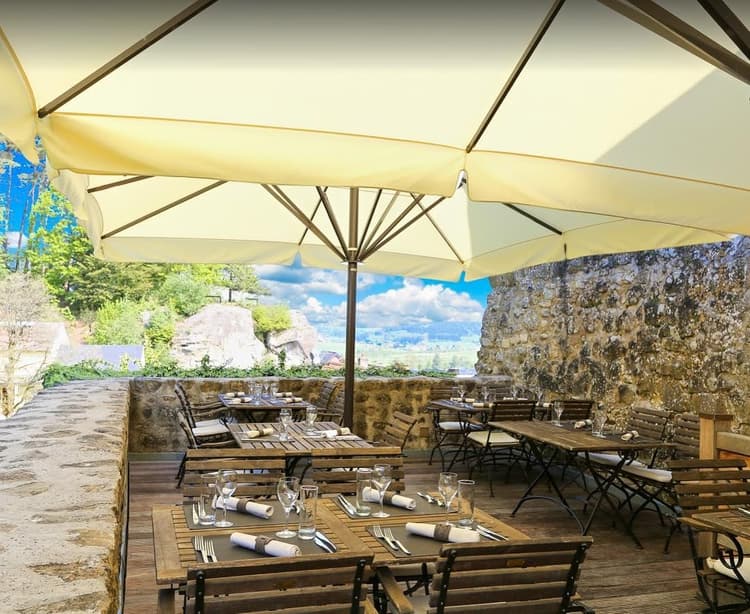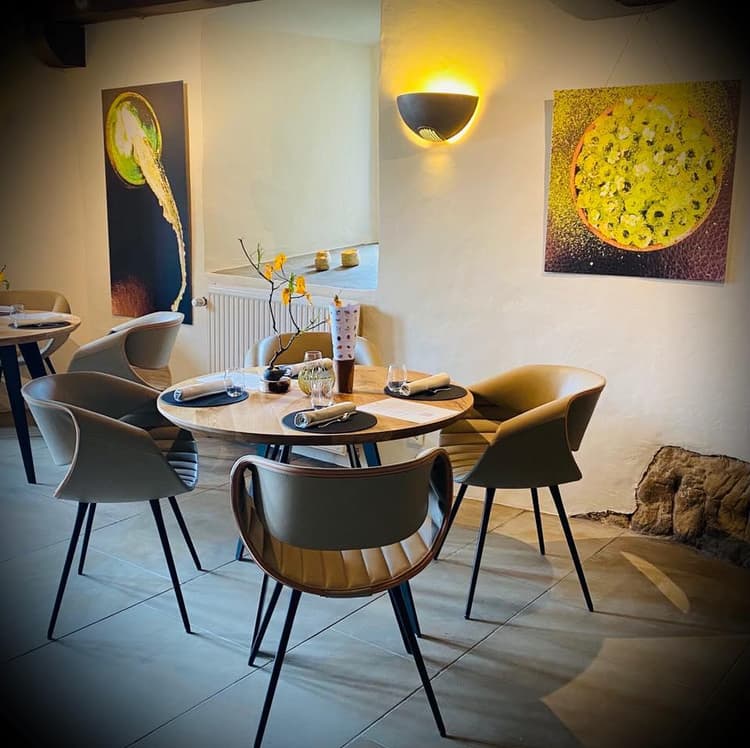 8 Rue du Château, Bourglinster Junglinster

(+352) 7 87 87 81
WED — SUT
Lunch: 12:00; Dinner: 19:00
4 metres from Château de Bourglinster
Features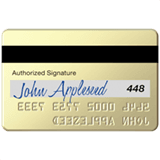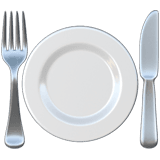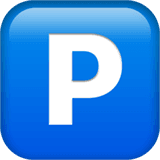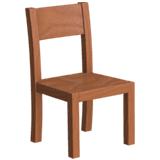 About
René Mathieu, the visionary chef behind the restaurant, is a pioneer of natural cuisine. His artistry tastefully celebrates ingredients from the fields and forests surrounding Château Bourglinster. With boundless passion and culinary talent, René Mathieu has rightfully positioned La Distillerie as the global epicenter for creative plant-based cuisine, making it a must-visit destination for those seeking a unique and gastronomically enriching experience.
The restaurant offers both lunch and dinner menus at 165 euros, providing an opportunity to savor the brilliance of René Mathieu's culinary artistry in the heart of the castle.
Source: La Distillerie Instagram page
Fani⭐

€43 — €107 per person
Open Tuesday to Saturday
Closed at 22:00
Fani stands out as one of the finest Italian restaurants in Luxembourg, where dining is a captivating journey through the artistry of Italian cuisine. With a coveted Michelin star and the esteemed title of "Chef de l'Année" 2023 from Gault&Millau, Chef Roberto Fani is the creative force behind this culinary gem.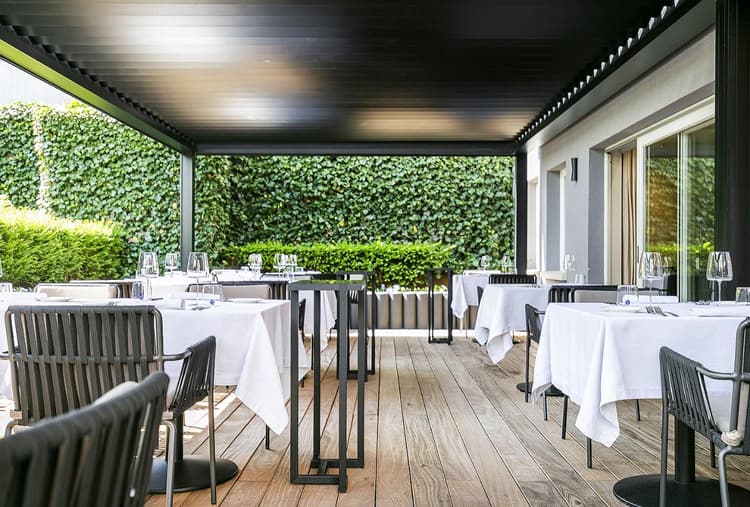 51 Grand-Rue, Roeser

(+352) 26 65 06 60
240 metres from Terrain de jeu Crauthem
Features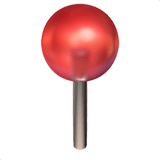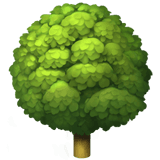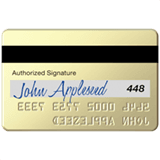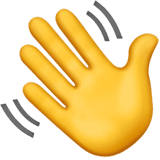 About
Roberto Fani's culinary approach is characterized by precision and care, with creative and expertly executed dishes that bring out the best in high-quality ingredients. The menu at Fani showcases the mastery of the chef, featuring delights such as Bar aux vongole with parsley and saffron for 60 euros, Lemon Risotto with smoked butter and caviar for 85 euros, and the "Tra terra e mare" menu for 130 euros.
Fani represents a harmonious blend of knowledge, passion, and beauty, where meticulous ingredient selection and expert techniques converge to create true culinary masterpieces. It's a destination where Italian flavors are celebrated with a touch of Michelin excellence.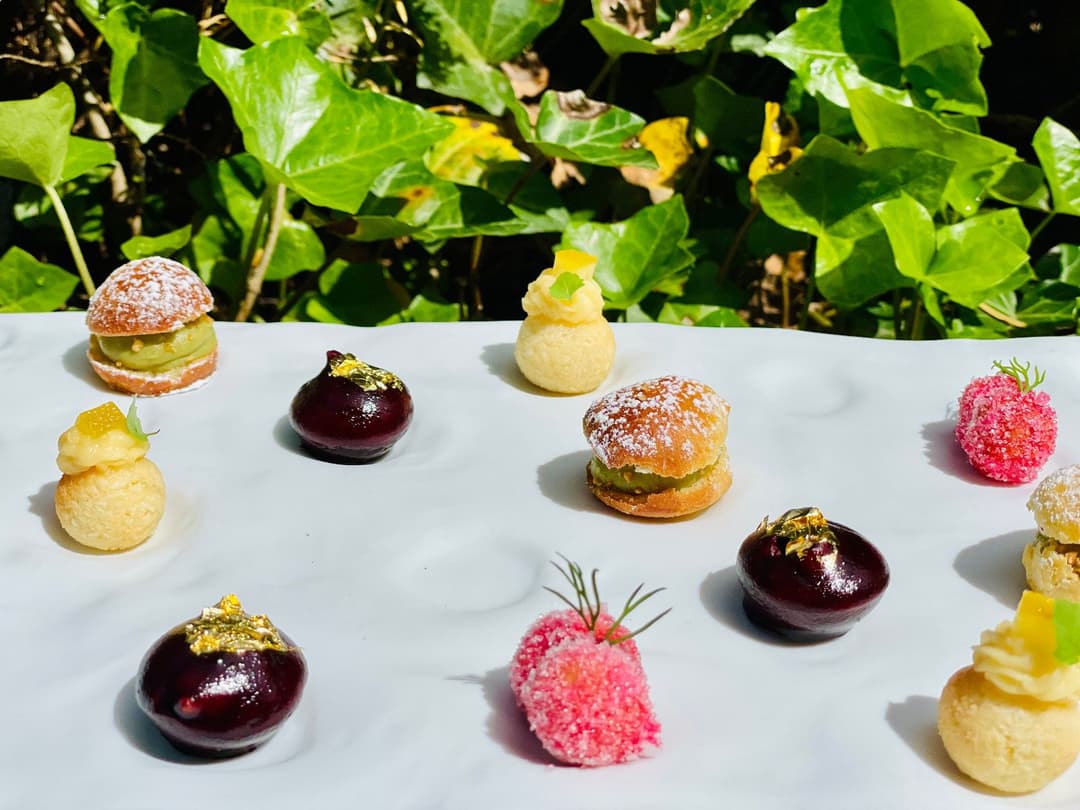 Photo: FANI Ristorante facebook page
Léa Linster⭐

€161 — €268 per person
Open Wednesday to Saturday
Closed at 21:00
Nestled in Fréiseng, just 10 km from Luxembourg City, Léa Linster's restaurant is a place of gastronomic distinction. With three distinct dining spaces, including "Le Salon," a main dining room, a private winter garden for 6 or more, and the intimate "Le Bar" for 18 guests, it offers a range of dining experiences.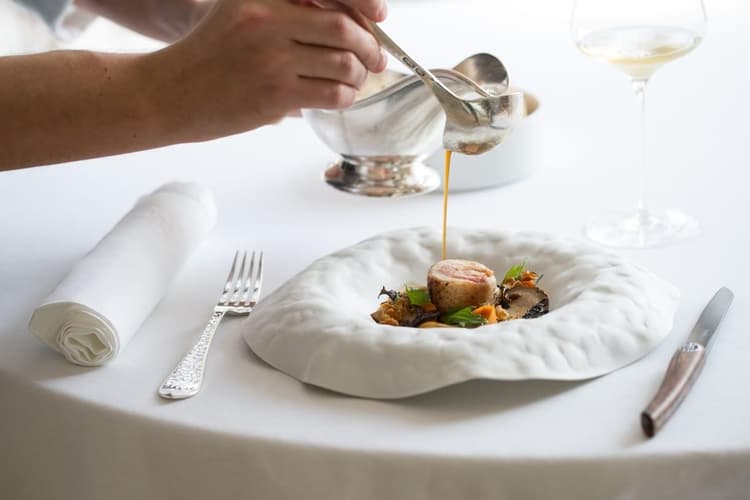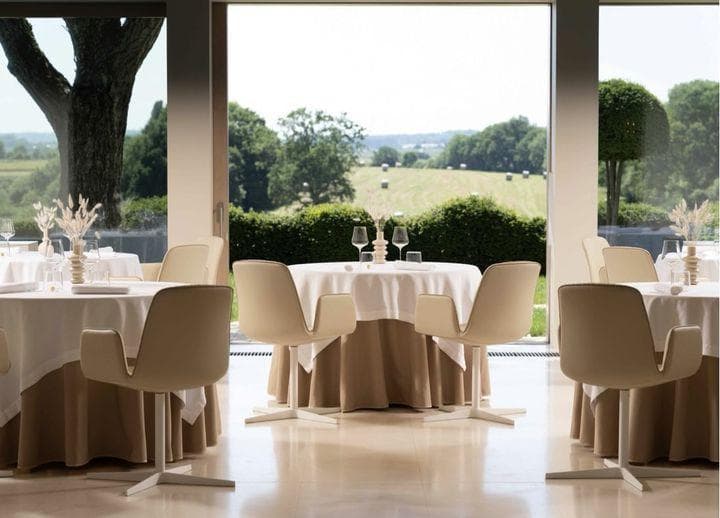 17 Letzebuergerstrooss, Fréiseng

(+352) 23 66 84 11
3,4 km from Schloss Aspelt
Features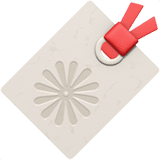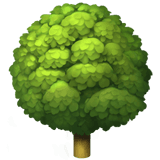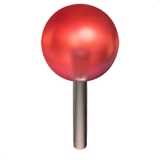 About
The renowned Léa Linster earned her first Michelin star in 1987 and made history as the first woman to win the Bocuse d'Or two years later. Today, her son Louis continues the legacy of finesse and elegance. He subtly reinterprets traditional recipes, creating a visually and gastronomically refined cuisine, all while preserving the restaurant's luxurious charm, including a stunning garden terrace.
Louis' kitchen is a blend of modern French cuisine with global influences, using only the finest ingredients expertly prepared and elegantly presented. Dining at Léa Linster is a luxurious experience, with menus priced around €200, where every dish tells a story of culinary excellence passed down through generations.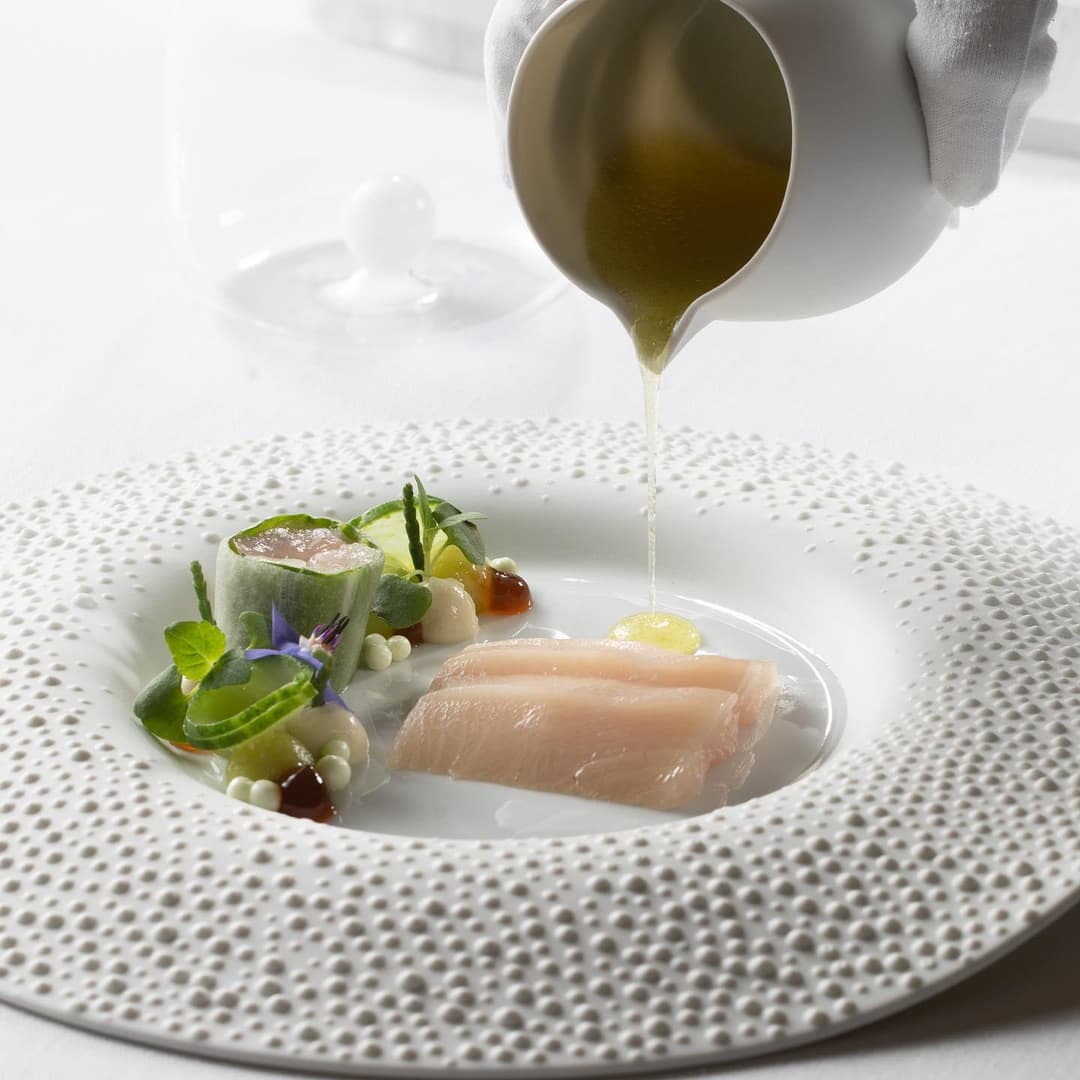 Source: Léa Linster website
What other famous people are Luxembourgers?
Read more
Guillou Campagne⭐

€150 — €200 per person
Open Wednesday to Saturday
Closed at 00:00
Nestled in Schouweiler, Guillou Campagne is a cherished family restaurant in Luxembourg that pays homage to the late Pierrick Guillou's culinary legacy. It's a testament to tradition, where you can experience the warm hospitality of the Guillou family. Here, two dedicated chefs carry on their master's heritage, crafting dishes that are rich and authentically flavorful.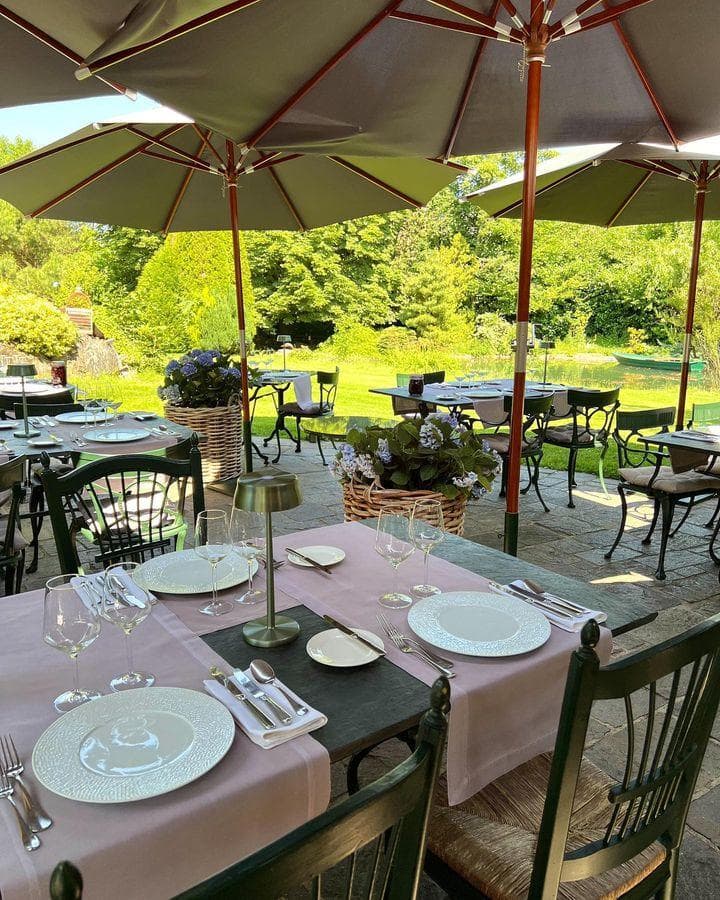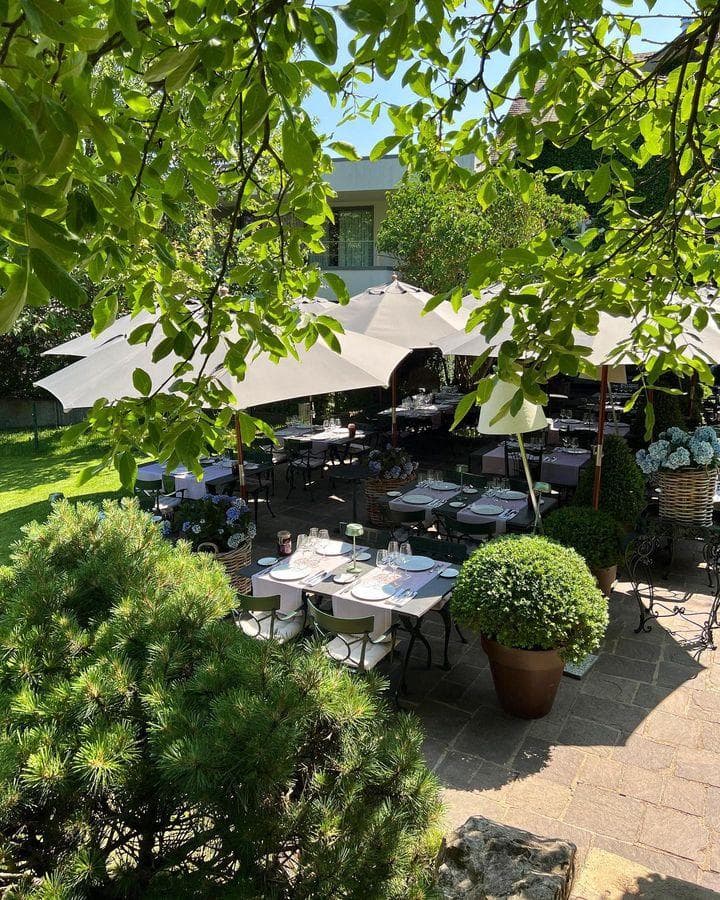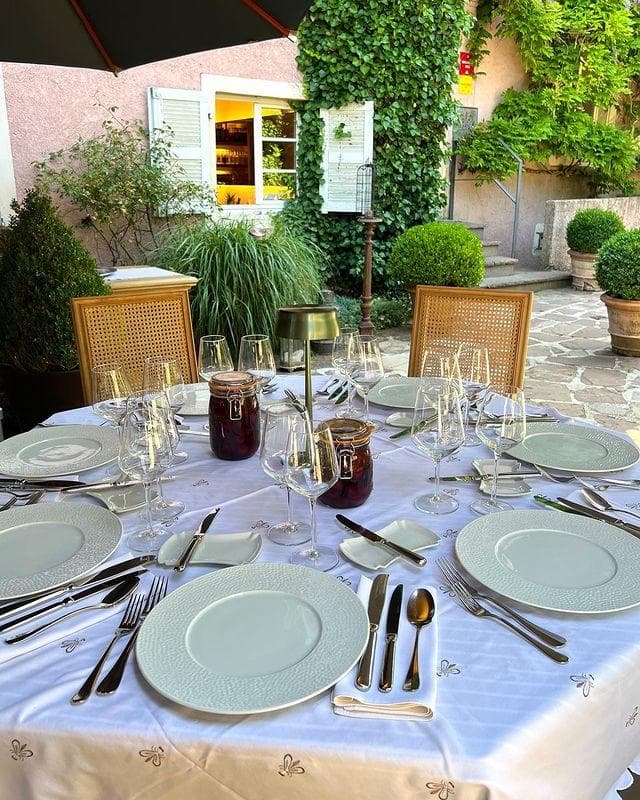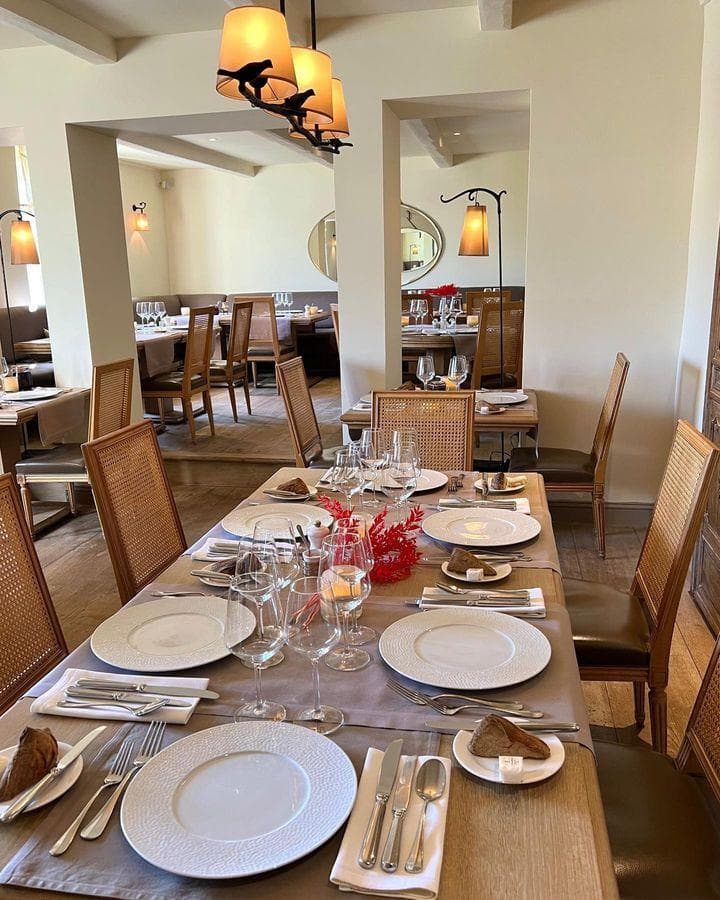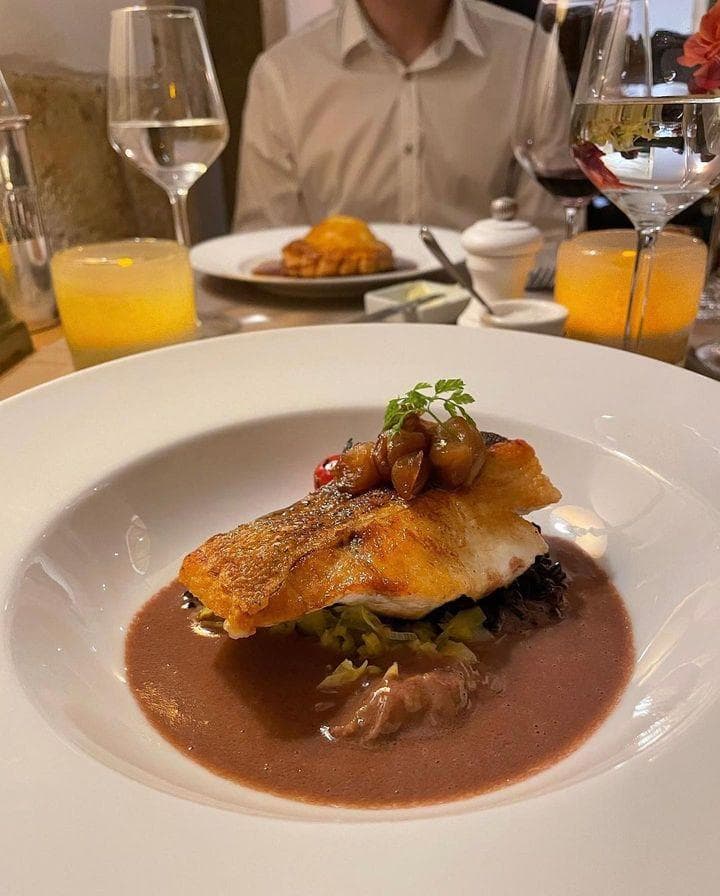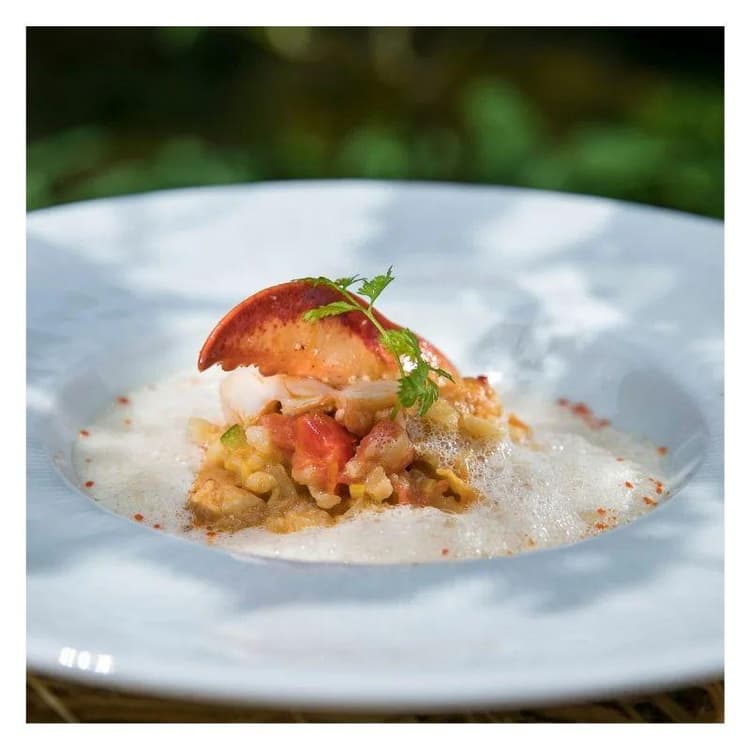 17-19 Rue de la Résistance, Schouweiler Dippach

(+352) 37 00 08
1 km from Stade Roger Winandy
Features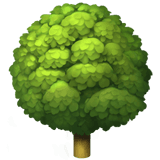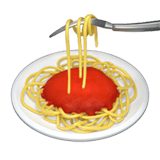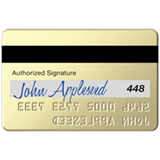 About
Among the delectable offerings are the Luxembourgeois beef entrecôte at 44 euros, Atlantic Turbot steamed to perfection for 58 euros, and a homemade puff pastry with three meats at 32 euros. For dessert, indulge in an array of delights, including caramel-drenched floating island, pineapple carpaccio, or a lemon tartlet on a Breton shortbread base. Guillou Campagne is where family and tradition come together to create a delightful culinary experience.
Eden Rose⭐

€14 — €64 per person
Open Tuesday to Sunday
Closed at 23:00
Nestled in the picturesque Kayl Park, Eden Rose restaurant offers a bucolic haven for gourmands. Here, Valérian Prade and Caroline Esch come together to craft a symphony of flavors in a luminous setting.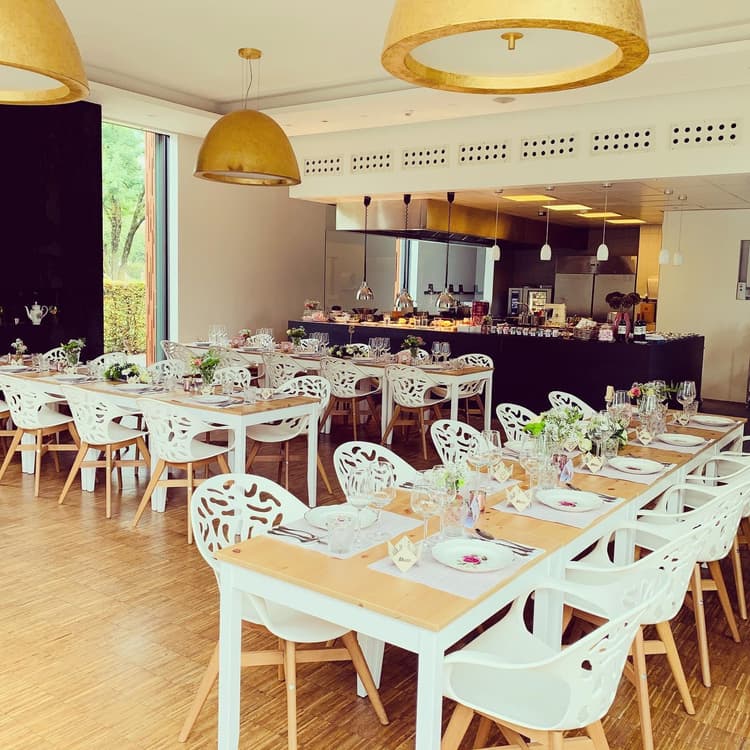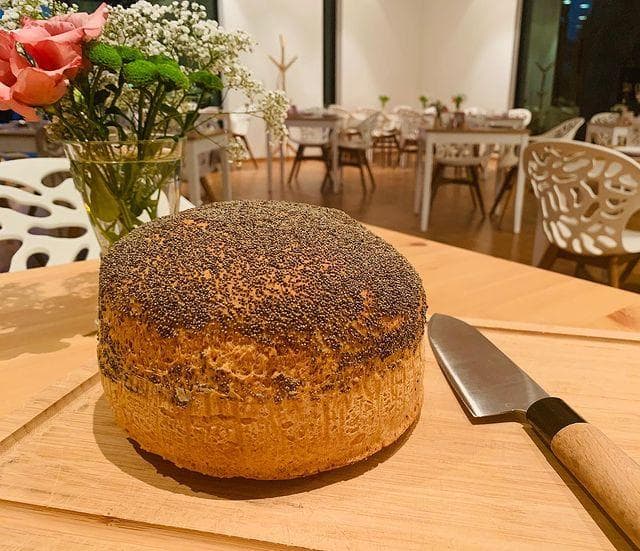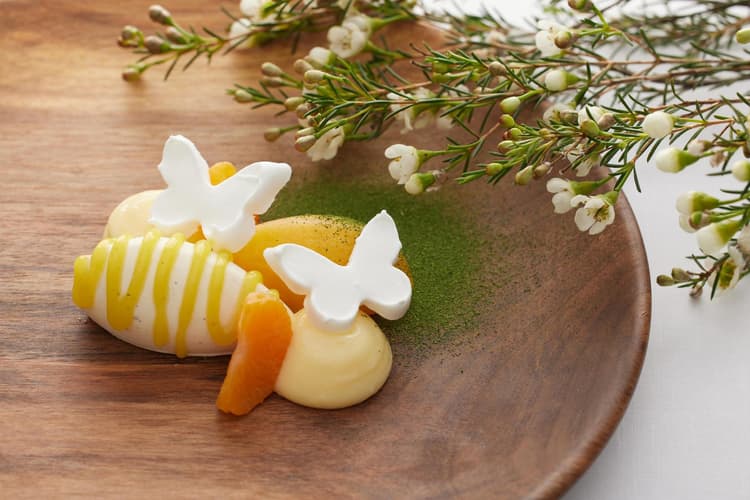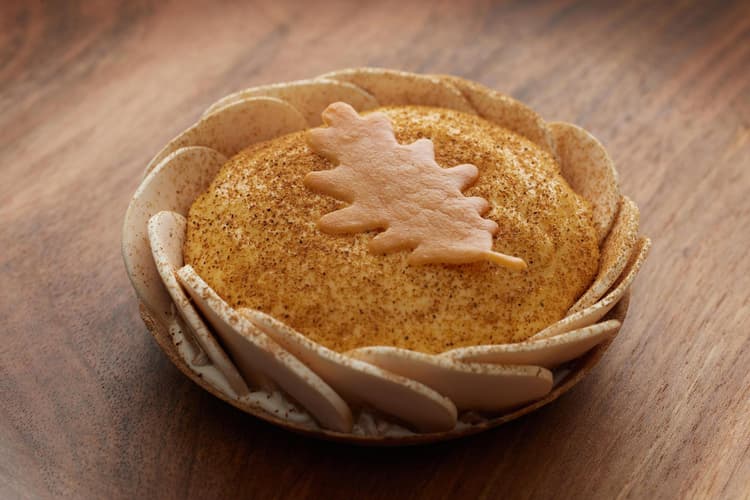 Web site

5 Rue Chimay, Ville-Haute Luxembourg

(+352) 26 20 13 75
0.1 miles from Cathedrale Notre-Dame
Features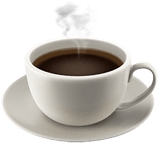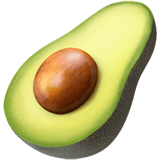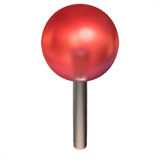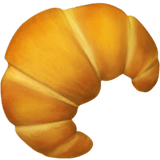 About
As you relax at a table adorned with romantic, heirloom-inspired tableware, some from Caroline's great-great-aunt, the menu unfolds. The dishes celebrate a wholesome, gluten-free, and seasonally inspired cuisine, using meticulously selected fresh ingredients that are prepared with simplicity and finesse.
Complementing the meal are predominantly organic and biodynamic Luxembourgish and French wines. The wine list is accessible yet boasts fine vintages for connoisseurs. Indulge in culinary delights such as roasted veal with aromatic jus for 48 euros, a two-part lobster with white butter and condiments for 78 euros, or farmer's yellow poultry with white Béarnaise sauce for 45 euros. Eden Rose is where nature's bounty and culinary artistry unite to create a delightful dining experience.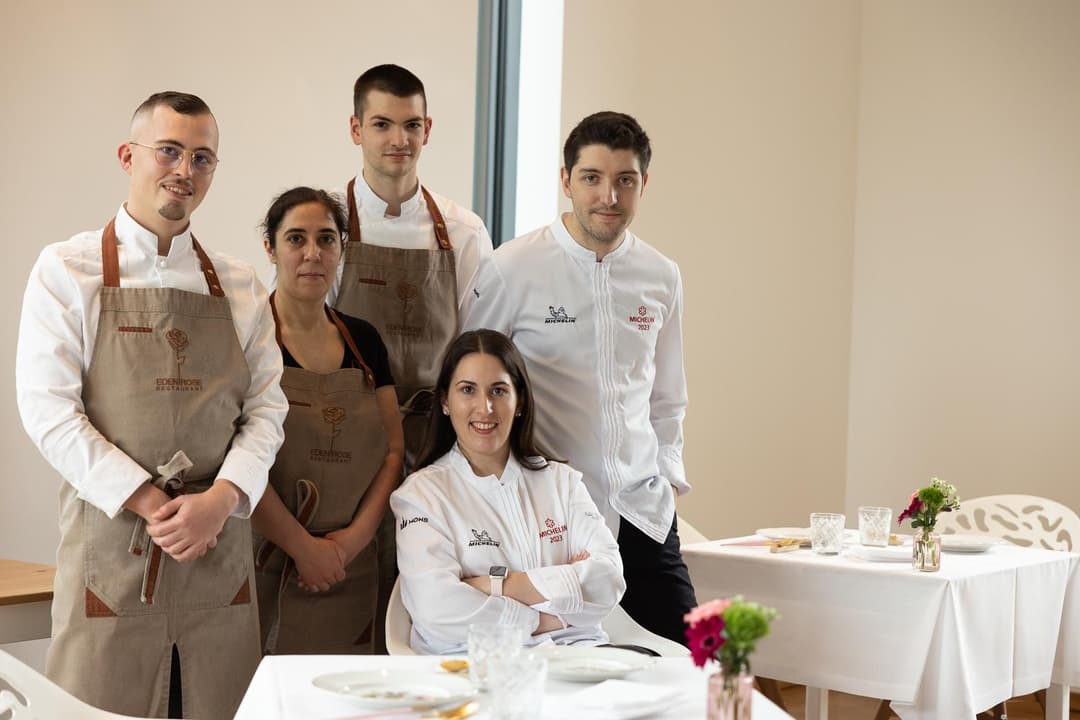 Source: Eden Rose website
Where to eat in Luxembourg for a romantic dinner
In addition to our extensive restaurant selection, we've handpicked two exquisite gems for special occasions like romantic dinners. These enchanting venues offer the perfect backdrop for intimate moments, making your dining experience in Luxembourg truly memorable. Explore these culinary treasures to set the stage for an unforgettable romantic evening.
An der Villa

€35 — €70 per person
Open Wednesday to Sunday
Closed at 21:30
Nestled in the serene surroundings of Steinfort, An der Villa offers a unique fusion of history and gastronomy, all within a natural haven. In an understated yet refined setting, Chef Thomas Murer and his wife, Emeline, welcome you to indulge in "bistronomie", a fusion of passion, regional flavors, and top-quality ingredients at affordable prices, all in a spirit of sharing and freedom.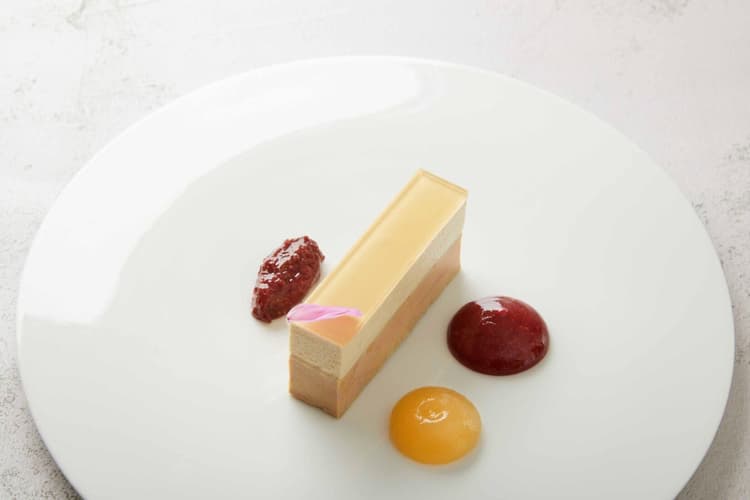 15 Rue de Hobscheid, Steinfort

(+352) 26 30 55 63
500 metres from Steinfort Adventure
Features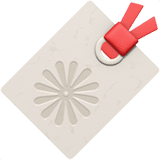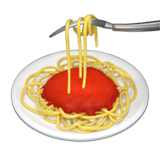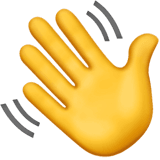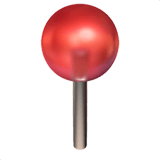 Their menu boasts delicacies like asparagus and shrimp entwined in a light black garlic-infused mousse, a dish of subtle delights. Or savor ravioli filled with langoustines, bathed in a vibrant minestrone of briny flavors. Prices range from 20 euros to 50 euros.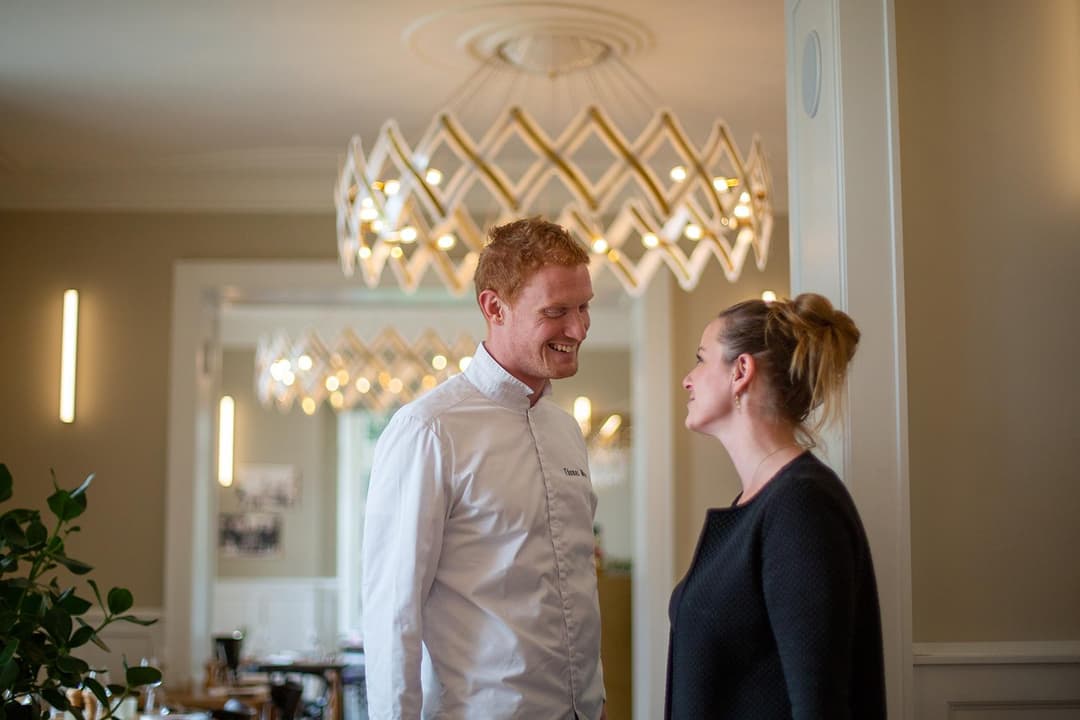 Source: An der Villa website
Château Clervaux

€150 — €250 per person
Open Wednesday to Sunday
Closed at 21:00
Nestled in the charming city of Clervaux in northern Luxembourg, Château Clervaux offers a dining experience like no other within the walls of a captivating castle.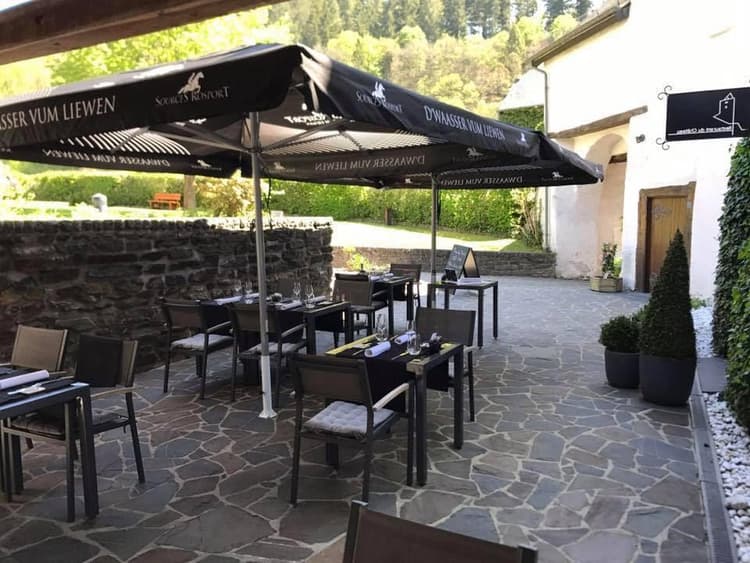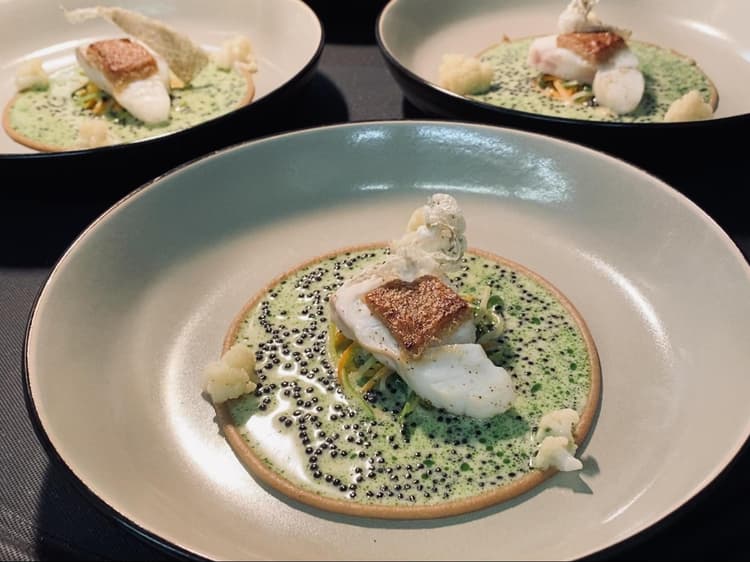 4 Mnt du Château, Clervaux

(+352) 26 90 48 57
120 metres from Clervaux Castle
Features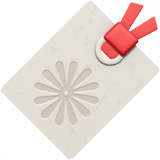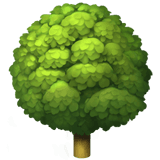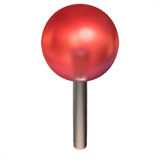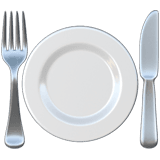 About
The restaurant presents a modern culinary vision, where every dish is crafted with the utmost quality and served with elegance. On the menu, you'll discover exquisite creations such as a delicate tartlet with celery cooked in a salt and yuzu crust, or a crispy shiso leaf with capers, cheese, and jalapeños. For a refined experience, try the samphire carpaccio with radish, cucumber, and fennel, enhanced by a mango chutney.
Indulging in this culinary artistry at Château Clervaux comes at around 100 euros, with the Menu Signature priced at 114 euros and the Menu Découverte at 98 euros. It's where history and gastronomy converge to create a truly exceptional dining adventure.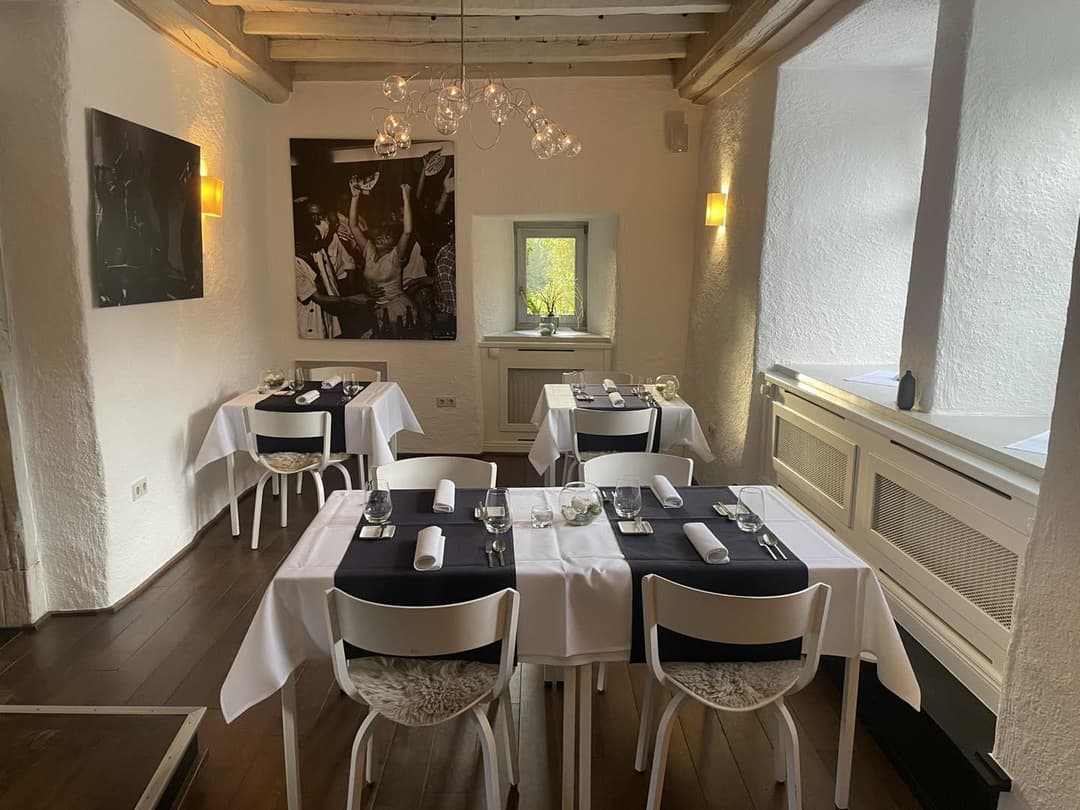 Source: Château Clervaux Facebook page

Frequently Asked Questions (FAQ)
What are the best Michelin-starred restaurants in Luxembourg City?
Luxembourg City boasts three Michelin-starred restaurants: Mosconi, Ryôdô, and La Villa de Camille et Julien. These culinary gems offer exquisite dining experiences, with each having its unique style and specialties.
What are the average prices for dining at these top restaurants in Luxembourg?
The prices at top restaurants in Luxembourg can vary, but you can expect to pay approximately 100 euros to 150 euros per person for a multi-course meal. Michelin-starred venues and gourmet establishments may have tasting menus or set prices that can exceed 200 euros per person.
Are there any affordable dining options that still offer high-quality cuisine?
Yes, Luxembourg also offers more budget-friendly dining options that maintain high-quality cuisine. Some restaurants serve delicious meals for around 30 euros to 60 euros per person, providing a taste of Luxembourg without breaking the bank.
Where can I find the best Indian or Italian cuisine in Luxembourg?
For exceptional Indian cuisine, Nirvana Café is a go-to choose, offering a fully vegan menu. If you're craving Italian, Fani is a Michelin-starred Italian restaurant renowned for its delectable dishes. Both options ensure a memorable culinary experience in Luxembourg.
Sources: mls.lu, www.mosconi.lu, www.bourglinster.lu, infos.rtl.lu, ryodoes.com, www.lavilla.lu, ristorantefani.lu, lealinster.lu, www.guilloucampagne.lu, www.edenrose.lu, www.rdcc.lu, andervilla.lu
We took photos from these sources: tripadvisor.com, Mosconi website, La Villa de Camille et Julien Instagram page, Ryôdô Instagram page, Ma Langue Sourit Facebook page, La Distillerie Instagram page, Fani website, FANI Ristorante facebook page, Guillou Campagne Instagram Page, Léa Linster Instagram page, Léa Linster webpage, Eden Rose Instagram page, Eden Rose website, An der Villa website, Château Clervaux Facebook page, Jay Wennington for Unsplash
Copy link