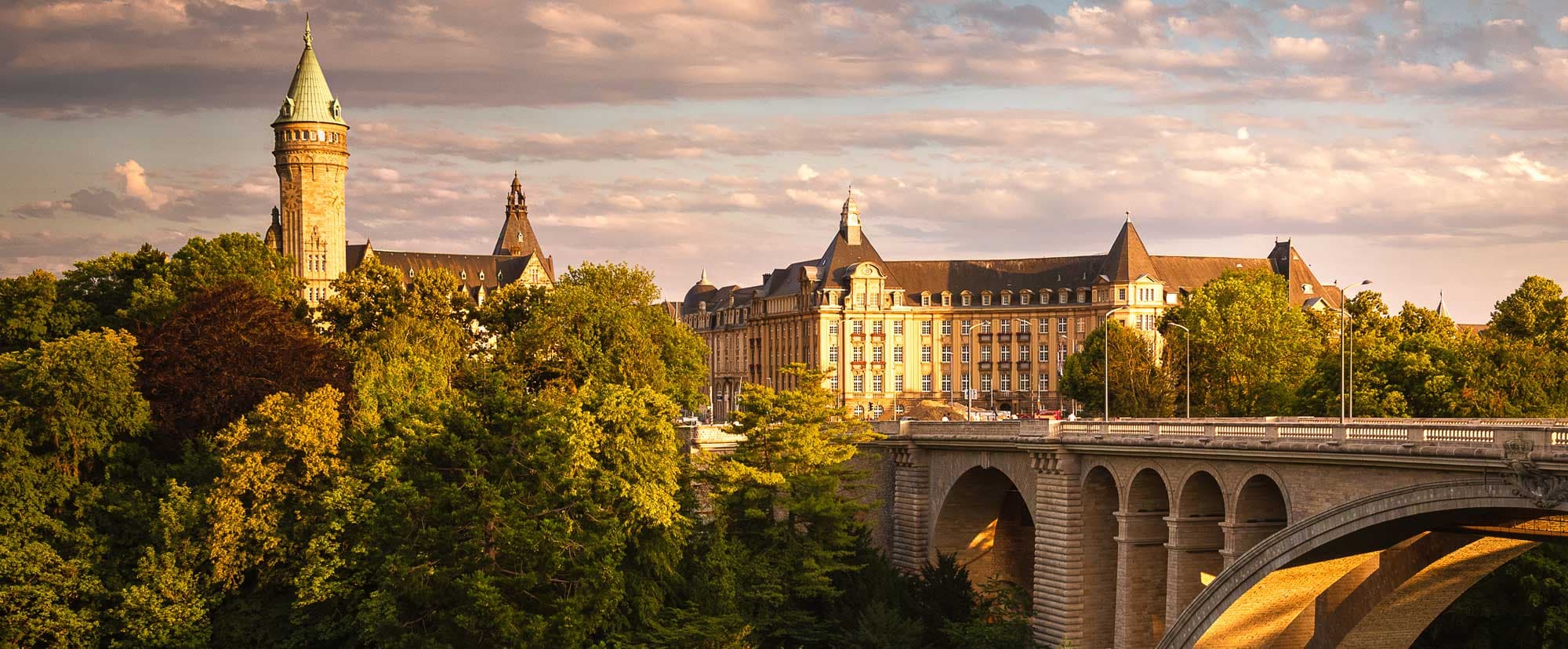 Working as an EU citizen in Luxembourg
Individuals from nearby countries such as France, Germany, and Belgium, alongside those from Portugal, Romania, and Poland, relocate to Luxembourg for employment.
From the moment you step into Luxembourg, the question of employment becomes paramount. For EU citizens, the answer is straightforward. Yes, you can work in Luxembourg without needing a work permit. But there's a catch. Let's delve deeper into the nuances of this.
The privilege of an EU passport in Luxembourg
Foreign nationals constitute a whopping 47.4% of the Grand Duchy's entire population and remain a vital cog in its workforce. The latest data shows that the lion's share belongs to EU countries.
Expats from neighboring countries, like France, Germany and Belgium, as well as from Portugal, Romania and Poland come to work and live in the country, taking part in its economy and development.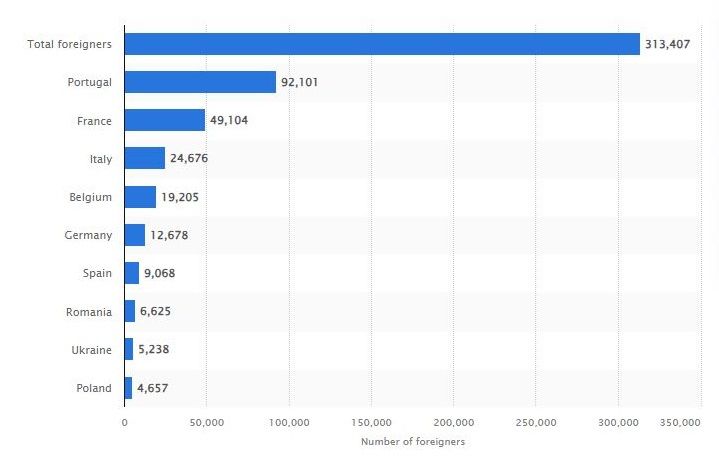 If you hold an EU passport then it's a great start, as you don't need any work permit to begin your employment and life in Luxembourg. You are eligible to apply for any job, just like a permanent resident.
Being an EU citizen in Luxembourg also does away with the burden of applying for a short-stay visa or residence permit. Meanwhile, you can check how to obtain and renew a residence permit in Luxembourg.
European Union citizens can work in Luxembourg without any extra paperwork. But this applies to only an initial period of up to 3 months or 90 days.
Staying and working in Luxembourg for EU citizens
The fact that there's no need for a traditional residence permit for EU citizens in Luxembourg, is a huge boost. However, one can enjoy this facility for only up to 3 months or 90 days.
If your stay happens to exceed this limit, don't worry. You can still fulfill certain criteria to extend your stay and work legally in the Grand Duchy.
People from the EU can enjoy the work permit exemption in Luxembourg for only up to 90 days. But even after this time limit, EU citizens can work in Luxembourg by meeting the following conditions:
Applying for and obtaining a certificate of residence;
Providing an authorization of being employed or self-employed in Luxembourg, for example, a work contract.
Certificate of residence and documents required to obtain it
A certificate of residence is a document that certifies the person's home address in the Grand Duchy. This is often required in various administrative procedures, one such is requesting an extended stay for EU nationals.
First of all, when you come to live in Luxembourg as foreigner from other Member State, you have to declare your arrival during you first 8 days of entry and "move in" the commune with presenting your valuable documents there.
EU national have three months to start the process of applying to registration certificate at the commune. If they want to stay legal they have to obtain one!
Everyone who has been identified in the National Registry of Natural Persons is eligible to obtain a certificate of residence at the commune Office of Population. To recieve a certificate of residence, you need to provide documents to the commune of your registration in Luxembourg and request the paper there.
💼 If you are employed in Luxembourg
A copy of ID card or passport;
Work contract signed by employer and employee.
🚀 If you are self-employed
A copy of ID card or passport;
A copy of business permit or letter from Ministry of Economy stating that you do not need one to work in Luxembourg,
A copy of license for practice ,
A service provider contract .
You can also get it online by applying on Guichet, and receive your document in PDF format right away, though you will need an account in the system.
In some communes, you will be asked to pay a small fee for issuing the paper, keep it in mind.
Self-employment in Luxembourg for EU citizens
EU citizens can also rightfully stay in Luxembourg for more than 3 months by gaining self-employed status. This status is received through a process of first requesting the business permit from the Ministry of Economy.
Commercial, skilled craft and industrial activities as well as certain liberal professions are subject to a business permit. Applicants must fulfil certain conditions regarding their professional qualifications and show that their business has a fixed physical establishment in the country.
If you have been residing in Luxembourg for less than 10 years, and want to do a commercial activity, you apply to the Ministry of Economy by attaching the following documents:
A copy of the ID card or passport (both sides),
The receipt of Droit de Chancellerie tax stamp payment of 24 euros,
This amount can be paid by bank transfer to the on the IBAN account (BCEELULL) with the communication 'autorisation d'établissement'
In the case of creation of a company in Luxembourg, the draft articles of association,
An extract from the criminal record, less than 6 months old, issued by the State(s) where the person has resided for the last 10 years or, failing that, an affidavit,
A declaration of non-bankruptcy less than 6 months old, to be made under oath before a notary.
Work permits and exceptions
Luxembourg is a part of the European Union and the citizens of every member state (except Croatia), along with the European Free Trade Association nations like Norway, Iceland, Liechtenstein, and Switzerland, can work in the Grand Duchy without any work permit.
In a nutshell, only in the case of more than 90 days of stay, an EU citizen would be required to have a work permit. However, by gaining the status of a self-employed worker, EU citizens can work in Luxembourg without a work permit, even beyond 90 days.
But things are not so easy for the third-country nationals. Citizens hailing from states outside the EU, need to apply for the EU Blue Card or secure a work permit, as well as a residence permit. Otherwise, they need to opt for a long-stay visa.

Frequently Asked Questions (FAQ)
Can EU citizens live and work in Luxembourg
Yes and that too without work permits, for up to three months. Beyond that one must carry a long-stay visa or work permit. In the case of self-employed workers, a residence permit might also be required.
Is it easy to get work permit in Luxembourg
EU citizens don't need a work permit for up to three months. However, working longer would need a long-stay visa. For third-country nationals, to work for more than three months, requires an EU Blue Card.
Can I live in Luxembourg with EU passport
Yes, you can for up to three months without additional paperwork. Beyond that, you have to hold a long-stay visa or a work permit. For self-employed workers, a residence permit might also be needed.
Copy link