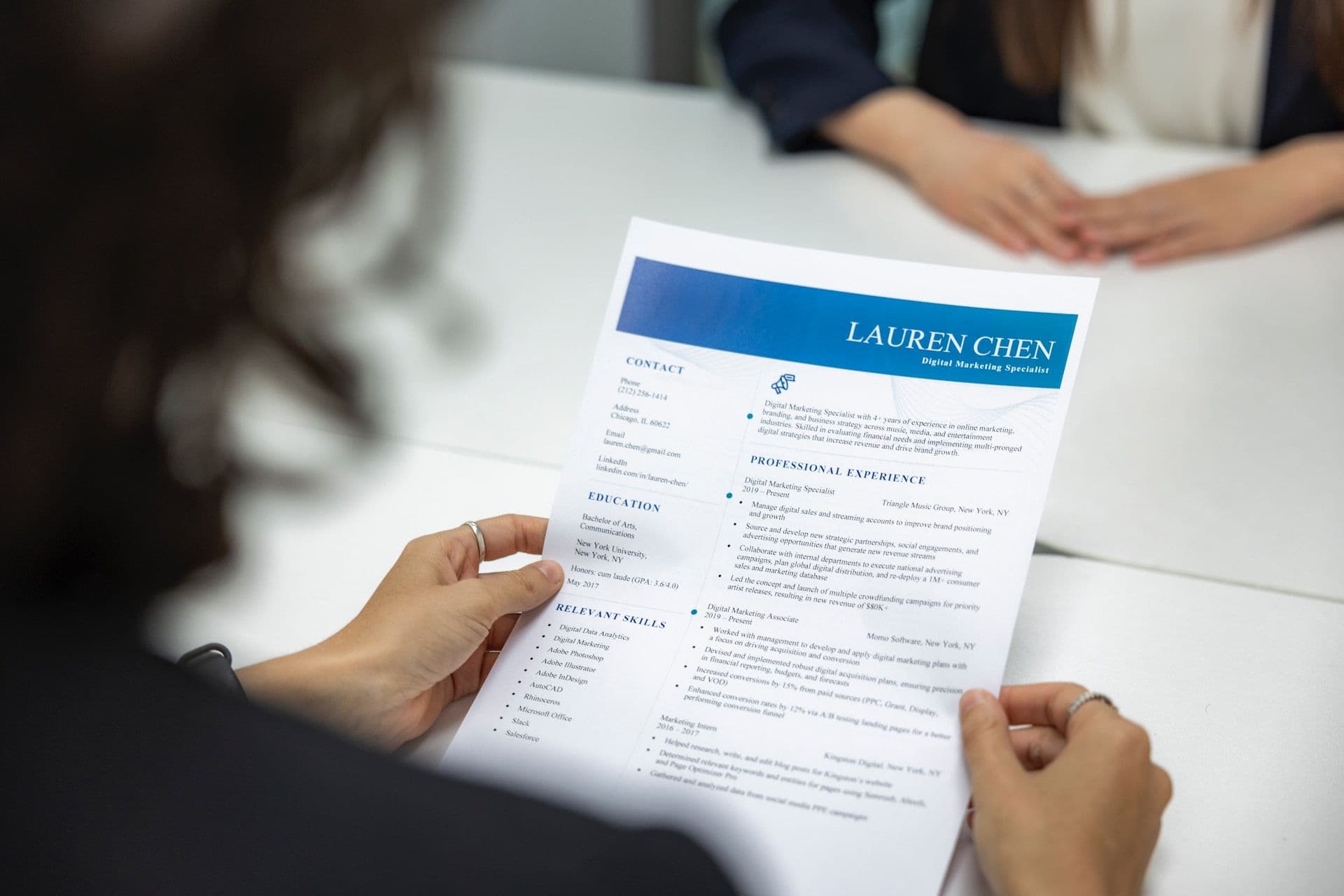 How to get a job in Luxembourg
In this article we will tell you how to look for a job in Luxembourg and what to look out for.
For third-country nationals, which means anyone lacking a European Union passport, as well as Iceland, Liechtenstein, Norway, or Sweden nationality, the employment process in the Grand Duchy can be divided into five steps.
The search for a workplace
It is possible to find the appropriate job opportunities, including English-speaking vacancies in Luxembourg, by three methods:
With social media and messengers: LinkedIn, Facebook, Telegram;

With the local employment agency

ADEM

, where you can find open vacancies in the Grand Duchy;

With social networking and the help of friends.
The particular demand is concentrated in the IT sector and finances in Luxembourg, but it doesn't mean there are few jobs in other areas. Look at the list of vacancies and the most popular professions in the country.
Keep in mind, that you will need an education diploma in order to be employed as a Blue Card highly-qualified specialist.
Resume and motivation letter application
A well-written resume and cover letter are crucial elements of the employment process in Luxembourg.
The resume should be done in English and/or French and be well structured. Fill out the information in 5 specific sections: contacts, education, experience, personal projects, and skills. When preparing your resume, use a regular font and fit all the information on an A4 sheet. Use headings and bullets to keep the text consistent and clear.
A cover letter must accompany your resume when you apply for a job. This also could be an email in the language of the job description or in English or a separate document. The entire text should also fit the A4 format. It is also important to structure the cover letter: state the position you are applying for, include the greeting, main part, and conclusion, and mention your contact info. Keep the narrative in a business style.
The invitation and several rounds of job interview
Luxembourg, like the rest of the EU, approaches the recruitment process very seriously. Normally, those looking for jobs from abroad will have several online interviews that last an average of 45-60 minutes.
Being invited for an interview means that your resume and cover letter are potentially interesting to the employing company. But be prepared for more than one round of interviews to get the job you want.
ADEM certificate for third-country nationals
Normally it takes 3 to 4 weeks to obtain the certificate. It is an important paper from ADEM, that grants your employer the right to hire and make a labor contract with a third-country national. This will also allow the employee to obtain temporary authorization to stay.
Third-country nationals should keep in mind that recruitment and employment eligibility has certain nuances.
Thus, the employer must submit the vacancy information to ADEM, the national employment agency of Luxembourg. They are obliged to first look for a suitable candidate in European Union. If none is available for specific job requirements, the employer has the right to hire an employee from a third country. The given certificate allows hiring an individual who is not registered with ADEM.

The employer must create a labor contract with the worker, stating the date of entering the job.
The ADEM certificate and the labor contract should be attached to your temporary authorization to stay application.
The employment contract creation
Every single thing that was discussed and agreed upon during the job interview process, should be spelled out in your contract. This applies to the conditions of relocation, cultural and language adaptation, your payment, the reimbursement of expenses conditions, termination terms on your own and by the company, etc.
Moreover, the contract specifies information about the parties, the place and time of work, job description and responsibilities, the amount of salary and additional benefits, if any, the length of vacation and trial period, etc.
The employment contract must be made in accordance with Luxembourg law and created in 2 copies signed by both parties.
Once these steps are done, you can collect your documents and apply for a visa and a temporary residence permit.

Frequently Asked Questions (FAQ)
Where to look for a job
LinkedIn, Facebook, social media and messengers; local state employment agency
ADEM
, specail websites like
relocate.me
,
GovJobs
, and so on
I am not in IT or finance. Am I still eligible for a Blue Card
Yes, you are. The Blue Card is nothing more than a residence permit and a work permit for high-level professionals, regardless of the profession. If you are invited to work in your area of expertise in Luxembourg and the conditions there meet the Blue Card requirements, you can get it.
Can ADEM help find a job
Before you move to Luxembourg legally, ADEM is just another authority that will issue a certificate for your labor contract with an employer. This paper will ensure that your employer can hire a third-country national, so you can obtain a temporary residence permit with the ADEM certificate.
Is it necessary to write all terms of relocation in the contract
Yes, it is mandatory. This concerns relocation conditions, cultural and language adaptation, salary, compensation for any expenses, resignation at will, and other important cases.
Copy link