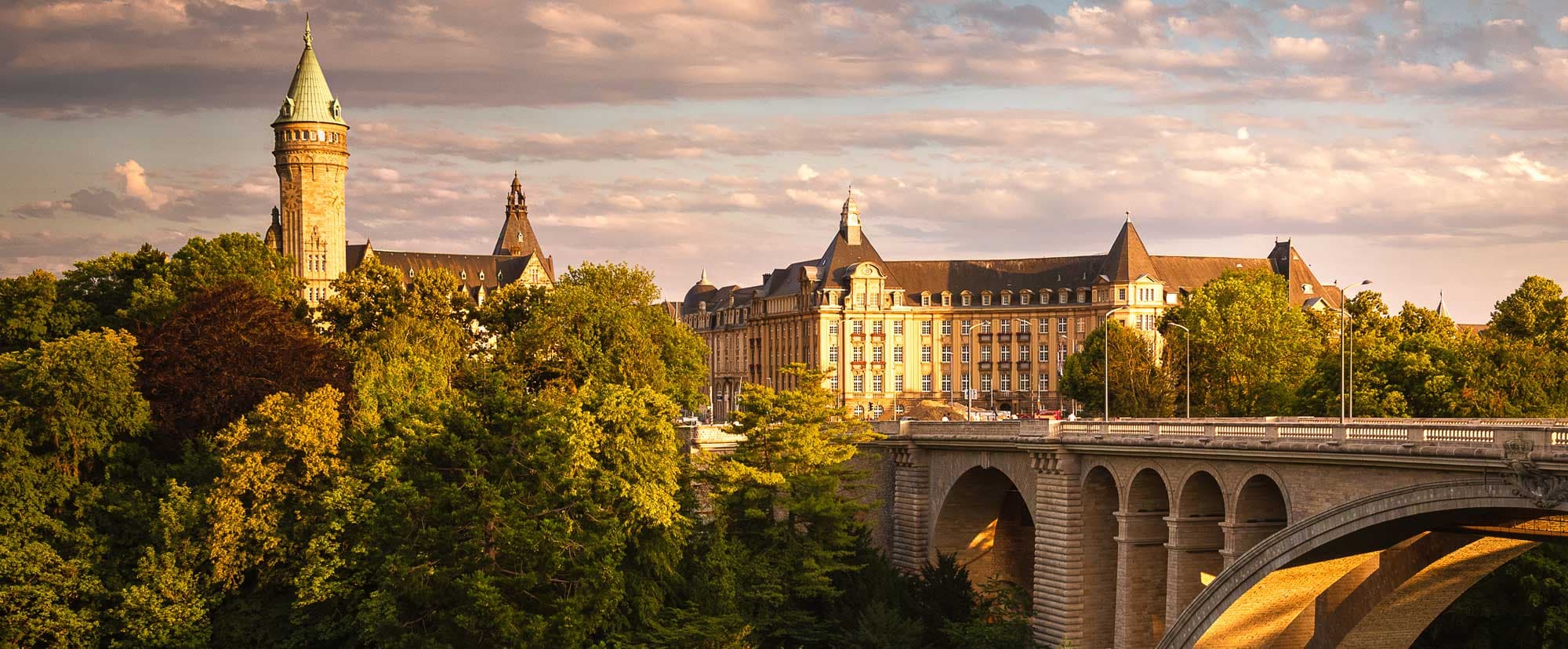 Rail connections in Luxembourg: in and out of the country
The most comfortable and ecological way of transportation is undoubtedly the train. It is relatively fast, secure, and almost always on time. Besides, in Luxembourg, it is also free, when it comes to traveling around the country.
There are no long-distance trains within Luxembourg, so you will be using the local rail network around the country and foreign lines to reach other destinations. It is difficult to take a train in one direction for more than an hour and stay in the Grand Duchy — so un-Grand is its territory (but not the spirit!). Nevertheless, the railroad is well-developed and allows you to travel around.
The main train station in Luxembourg — Gare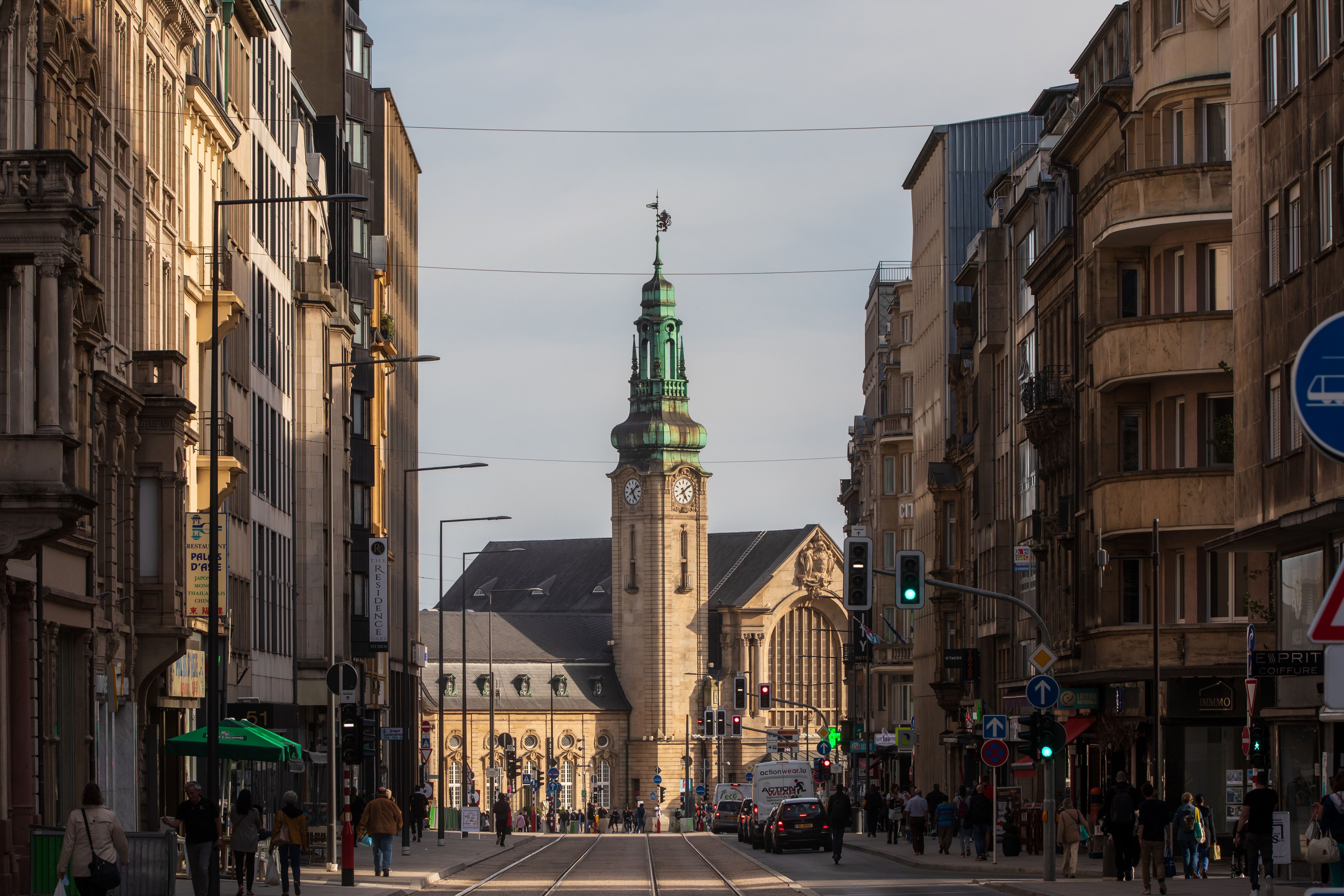 The Luxembourg train station is located near the historic center of the city but isn't exactly a part of it. The thing is that Luxembourg Gare was built in 1859 when Ville Haute was still an active fortress. That is why the station was located outside the fort, to prevent a potential enemy from entering the city. A few years later, as part of a peace treaty, the fortress walls were demolished, but the station remained in place.
Nowadays the Luxembourg Gare is not the same wooden building it was in 1859. At the beginning of the twentieth century, the building was recreated in a neo-baroque style, and this version is still in use today.
CFL — Luxembourg national railway company
CFL stands for , which is the Luxembourg National Railway Company. It is a state-owned company that operates Luxembourg's railroads, as well as some of their extensions abroad.
It is not only owned by the state but by several states at the same time. Besides Luxembourg, these are Belgium (4% stake) and France (2% stake).
In addition, CFL controls rail-related industries through subsidiaries. For example, CFL Mobility is involved in car sharing under the Flex brand, and CFL Évasion is a travel agency. Yes, the travel agency is called Escape in French.
Where to buy a train ticket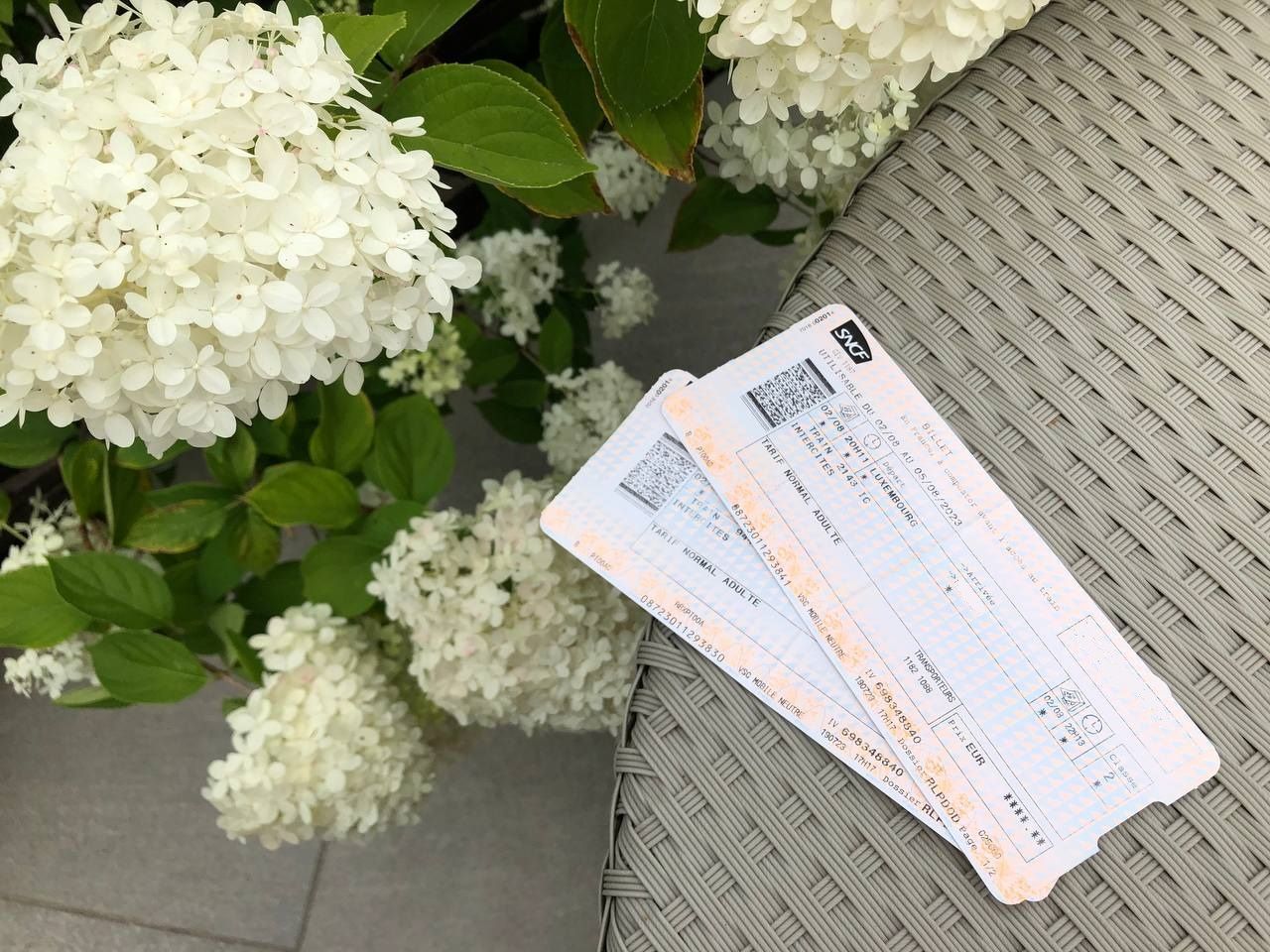 You will need to buy a ticket only in case you are traveling of Luxembourg: while public transport is free in the Grand Duchy, you will need to pay for the tickets, if your train goes to France, Belgium or Germany, and any other similar destination. If you don't and get caught — you might face some hefty fines.
Due to current EU transportation policies, it is often cheaper to travel by plane than by train. However, for short distances, there is little or no difference in travel time. Also, the view from a train window is usually more interesting.
Tickets are sold in three common ways:
at the Gare ticket office,
through ticket terminals at the stations, and
via mobile apps such as CFL's app or mobiliteit.lu.
You can use cash, credit or debit card, or your phone to pay. Keep in mind that some methods of payment may not be suitable for certain distribution methods. If you have a mobile application or a passenger's card, you will not need to print the ticket most of the time.
At a CFL ticket office
Every station has a ticket office, so it's easy to buy a ticket the old-fashioned way. Well, it might not be so easy if the line is long. And the ticket bought at the station may sometimes be more expensive.
You can pay via card, cash, or phone. Most of the Luxembourg ticket office workers speak English, so foreigners have nothing to worry about.
At a ticket terminal
Good news: all terminals are multilingual and have menus in English everywhere as well. But not all terminals accept large bills. Even those that do, will only take a 100 euro bill if your ticket costs more than 40 euros.
So keep your card close, as you will not be allowed to exchange your bills on these machines.
In mobile apps
Several transportation apps can be handy for buying tickets and traveling by train.
CFL's app (Google Play, App Store)
Mobiliteit app — Ministry of Transport (Google Play, App Store)
SNCF app — French railroad carrier (Google Play, App Store)
Omio transport app (Google Play, App Store)
How to get from Luxembourg to France by train
The further you travel, the less frequent the trains are. For example, you can travel to nearby Thionville one to five times an hour (except at night), while Montpellier on the Mediterranean coast has only one non-interchangeable train a day.
| | | |
| --- | --- | --- |
| Destination | Price (2nd class, adult) | Time |
| Thionville | 3.90 euros | 30 minutes |
| Paris | 66 euros | 2.5 hours |
| Strasbourg | 19.50 euros | 2.5 hours |
| Lyon | 85 euros | 5.5 hours |
| Marseille | 85 euros | 7.5 hours |
| Montpellier | 85 euros | 7.5 hours |
From Luxembourg to Germany by train
Germany is quite large. For this reason, it will take you more than three hours to travel to even the nearest major German cities, such as Cologne or Frankfurt.
You can reach the border town of Trier in less than an hour. Trains leave at 5:10 a.m., 6:18 a.m., and then at 10 and 33-minute marks hourly until 11:33 p.m.
| | | |
| --- | --- | --- |
| Destination | Price (2nd class, adult) | Time |
| Trier | 5.40 euros | 1 hour |
| Cologne | 56.40 euros | 3.5 hours |
| Düsseldorf | 71.20 euros | 4 hours |
| Stuttgart | 95 euros | 4 hours |
| Frankfurt | 65 euros | 4.5 hours |
The German city of Saarbrücken is located near the border with Luxembourg. Unlike Trier, its inhabitants can only reach Luxembourg by bus or car.
Trains from Luxembourg to the Netherlands
Luxembourg does not share a border with the Netherlands. To get there by train, you have to go through Germany or Belgium. It is quite a long way, no less than 4 hours, and there are no direct trains, but here are some Dutch cities that can be reached from Luxembourg with only a single connection.
| | | |
| --- | --- | --- |
| Destination | Price (2nd class, adult) | Time |
| Maastricht | 26.20 euros | 4 hours |
| Rotterdam | 110.10 euros | 5 hours |
| Amsterdam | 122.10 euros | 5.5 hours |
| Venlo | 46 euros | 5.5 hours |
| Utrecht | 140 euros | 6.5 hours |
Luxembourg to Belgium
Many of Belgium's cities, such as Bruges or Ghent, are located in the northern part of the country, near the sea. If you want to visit the Belgian seaside by railway, you will probably have to change trains in Brussels, the capital. However, there are also cities with direct connections to Luxembourg, examples of which are listed below.
| | | |
| --- | --- | --- |
| Destination | Price (2nd class, adult) | Time |
| Arlon | 4.60 euros | 20 minute |
| Brussels | 33.10 euros | 3.5 hours |
| Liège | 16.50 euros | 2.5 hours |
| Schaarbeek | 33.10 euros | 3 hours |

Frequently Asked Questions (FAQ)
Are Luxembourg trains free
You must purchase a ticket only when you're traveling beyond Luxembourg.
While public transportation is complimentary within the Grand Duchy, you'll need to buy tickets if your journey takes you to destinations like France, Belgium, Germany, or similar countries. Failure to do so could result in significant fines if you're caught.
Where can you get to from Luxembourg by train
From Luxembourg, you can travel to various destinations by train. Some of the notable destinations accessible by train from Luxembourg include:
France. Cities like Paris, Metz, and Strasbourg are easily reachable by train from Luxembourg.
Belgium. You can travel to Brussels, Liège, and other Belgian cities by train.
Germany. Destinations like Trier, Saarbrücken, and Cologne are accessible via train from Luxembourg.
Netherlands. Amsterdam and other Dutch cities can be reached by train, although this might involve transfers.
Switzerland. Zurich and other Swiss cities are accessible through train connections.
Austria. Vienna and other Austrian cities can be reached with train journeys involving transfers.
Other nearby countries. Luxembourg's central location makes it a hub for international train travel, allowing you to access various other European destinations through connecting routes.
How many train stations are there in the city of Luxembourg
Luxembourg has 4 train stations: Luxembourg Gare, Cents-Hamm, Hollerich and Dommeldange.
Copy link